Overnight, Disney installed the first embellishments on Cinderella Castle for the golden anniversary. Take a look at the stunning photos here!
Disney World's Golden Anniversary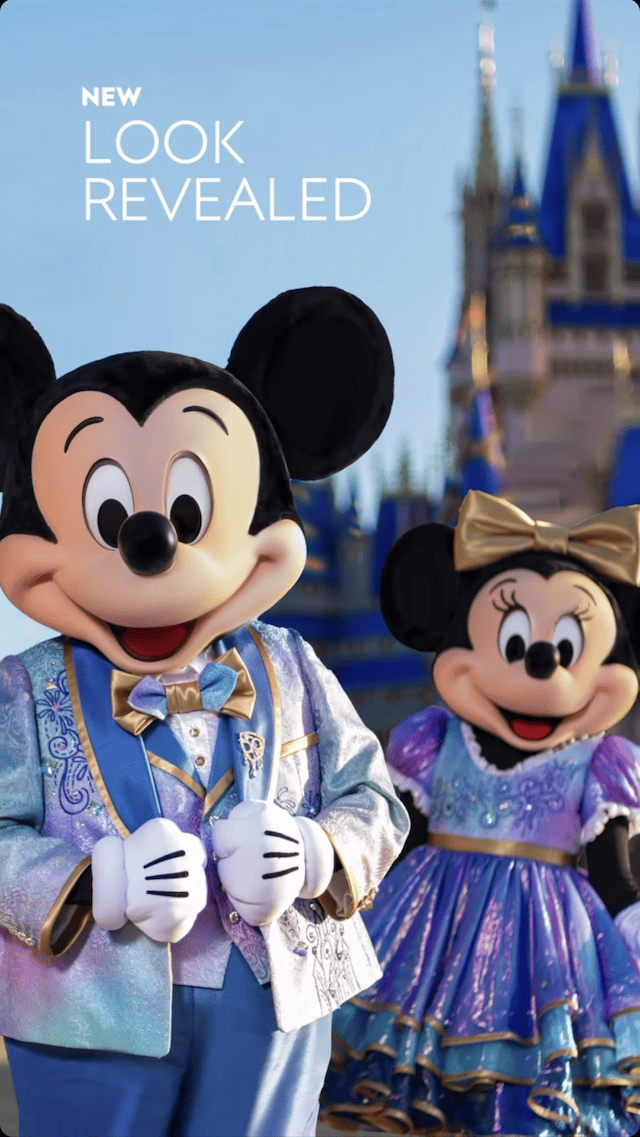 It's the golden anniversary of Disney World! On October 1, 1971 the Magic Kingdom opened its gates to visitors and has captured our hearts ever since!
That means this year we will all celebrate 50 years of magic. Disney has big plans to ring in this milestone! It will kick off on October 1, 2021 and will run for 18 straight months.
So far, we know that all the park icons will receive amazing transformations. Not only that, but one icon in particular will remain permanent! We have also seen a sneak peek of Mickey and Minnie's amazing outfits! EARidescient is the term being used to describe them!
Most recently, Disney shared a first look of the decor in a behind-the-scenes video from Imaginner Zach Riddley. You can see the video and the inspiration for the embellishments HERE.
Cinderella Castle Transforms Overnight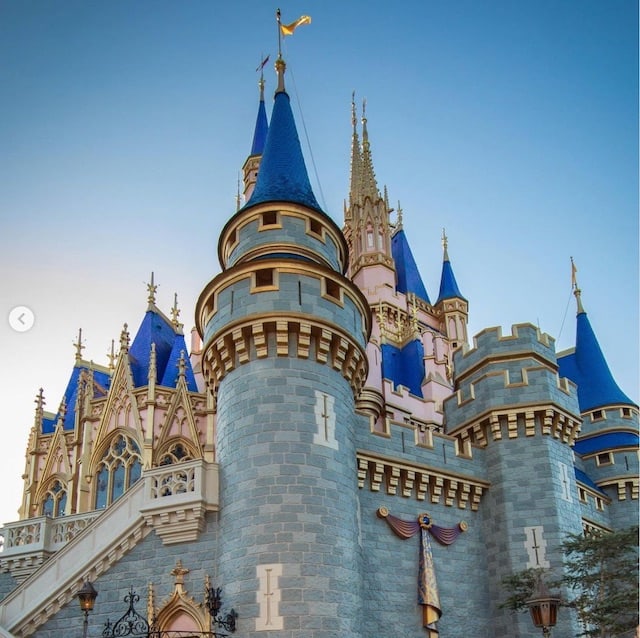 Don't those embellishments look beautiful? Well, they look even more stunning now that they are installed on Cinderella Castle!
Zach Riddley shares on Instagram:
Overnight our @waltdisneyworld and @waltdisneyimagineering teams installed the first embellishment on Cinderella Castle featuring a royal blue jewel with gold detailing and shimmering draping. This is the first piece of the royal treatment that will adorn the castle for "The World's Most Magical Celebration" as we celebrate the 50th anniversary later this year.
I cannot wait to see the castle transform in front of our eyes as our teams add more of the shimmering jewels and ribbons in royal blues and EARidescent golds on the turrets and towers of this beautiful castle.
Here is an up close photo: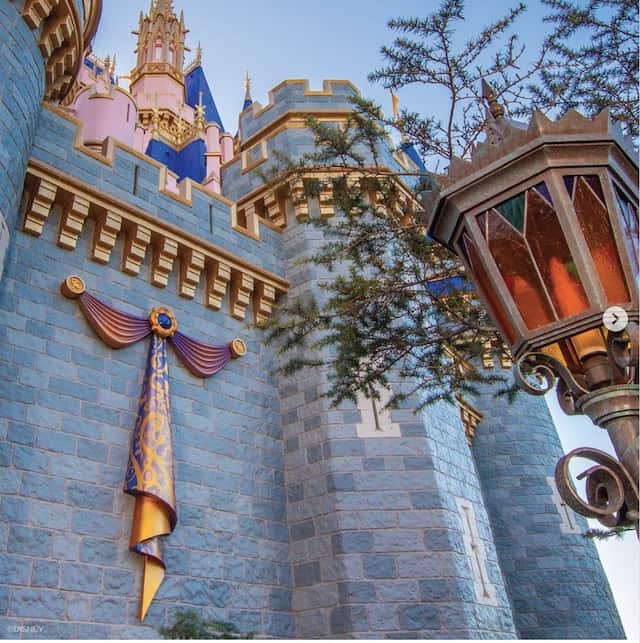 It just looks so beautiful! Much better than the 25th birthday cake makeover, am I right?
Are you excited to see how Disney will decorate Cinderella Castle for the 50th anniversary? What do you think so far? Share your thoughts with us on Facebook.