A young Space Ranger accidentally left his favorite Pixar pal behind after an airline flight. What sounded like a new plot twist for a new Toy Story film was saved by a Southwest employee who went to Infinity and Beyond. Check out this heartwarming tale and be sure to grab your tissues.
When a Toy is Left Behind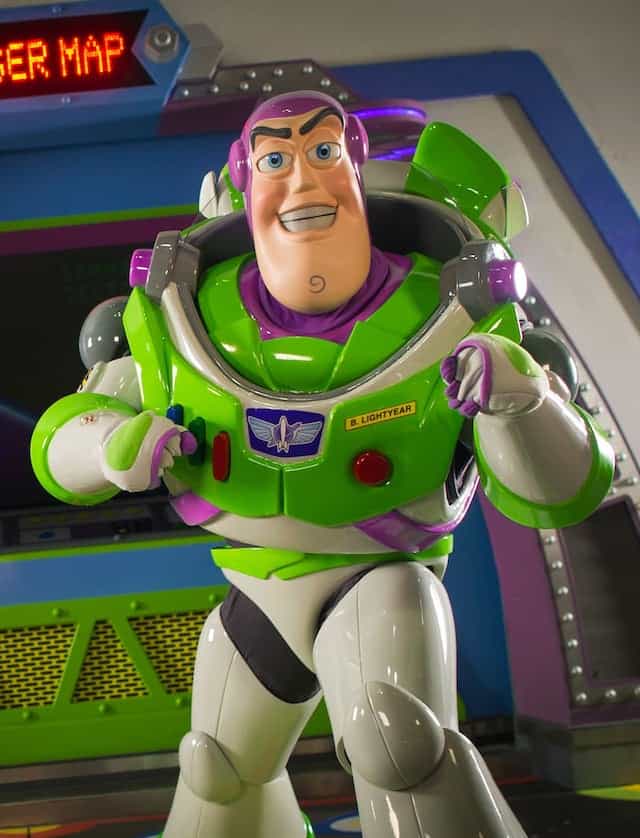 Todays story sounds like it could be the next series in the Toy Story films: "The one where Buzz Lightyear gets left behind." The not-so-funny turn of events is that this space ranger was accidentally left behind at an airport.
Southwest Airlines shared on this heartwarming story on their Facebook Page, "Hagen and his family had landed at Dallas Love Field and were already driving off in a rental car when they realized Hagen's buddy was left behind on the plane."
"By the time they noticed, the plane was already well on the way to its next destination. Eventually, the aircraft made it to Little Rock, where it was scheduled to terminate for the night. That's where Jason, a Ramp Agent at LIT, noticed Hagen's left behind buddy."
To Infinity and Beyond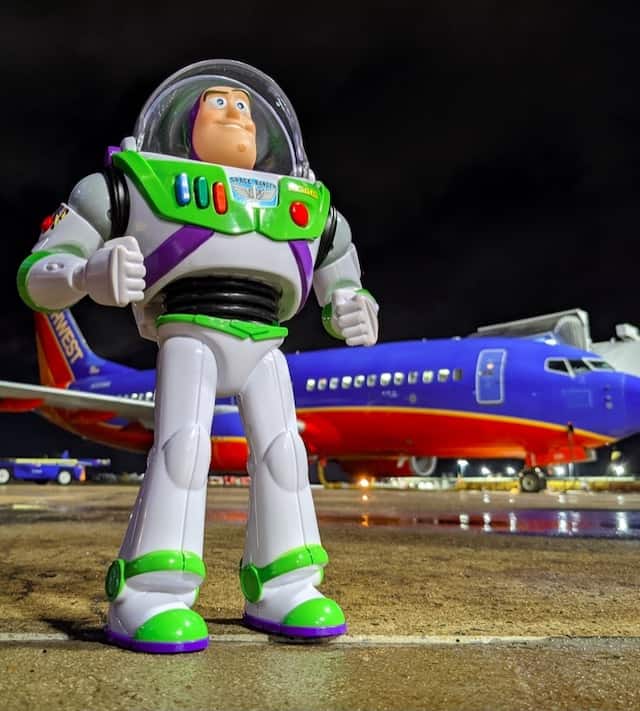 When Jason discovered this left behind Buzz Lightyear, he knew that some little space ranger was probably missing him. We're not sure if Jason is a Pixar fan or not, but he glanced at Buzz Lightyear's foot. All Toy Story fans know that Andy inscribed his name on the bottom of both Buzz Lightyear and Woody's feet.
Jason, a Southwest Ramp Agent, truly went to "Infinity and Beyond" to return this Buzz Lightyear.
Jason soon discovered that this Buzz Lightyear belonged to Hagen as he noticed his name inscribed on Buzz's foot. Jason went to work to find Space Ranger Hagen. According to Southwest, "After more digging, Jason learned there was only one "Hagen" who had traveled on that aircraft that day. Instantly, Jason came up with a plan…"
Not Today Zurg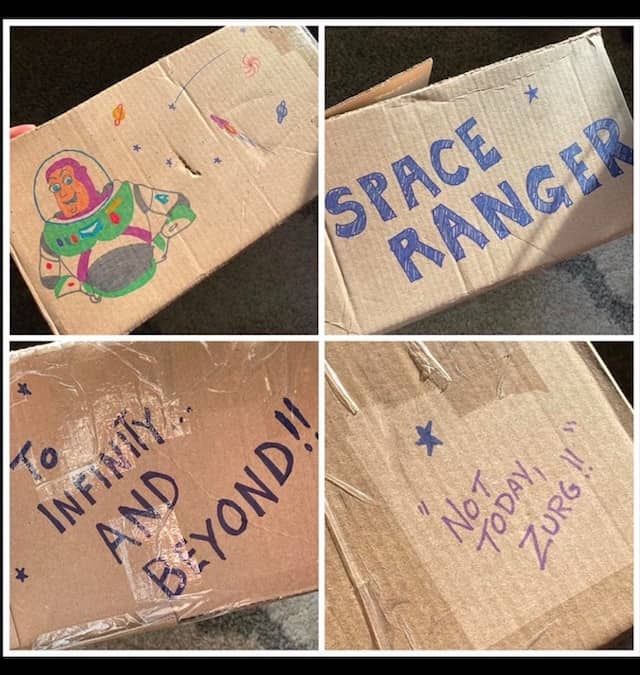 I think Jason should be named an honorary "Mouseketeer" because he went the extra mile to return Hagen's Buzz Lightyear. Hagen received this specially decorated box in the mail featuring a hand drawn picture of Buzz, "To Infinity and Beyond," "Space Ranger," and event the famous tag-line "Not Today, Zurg!"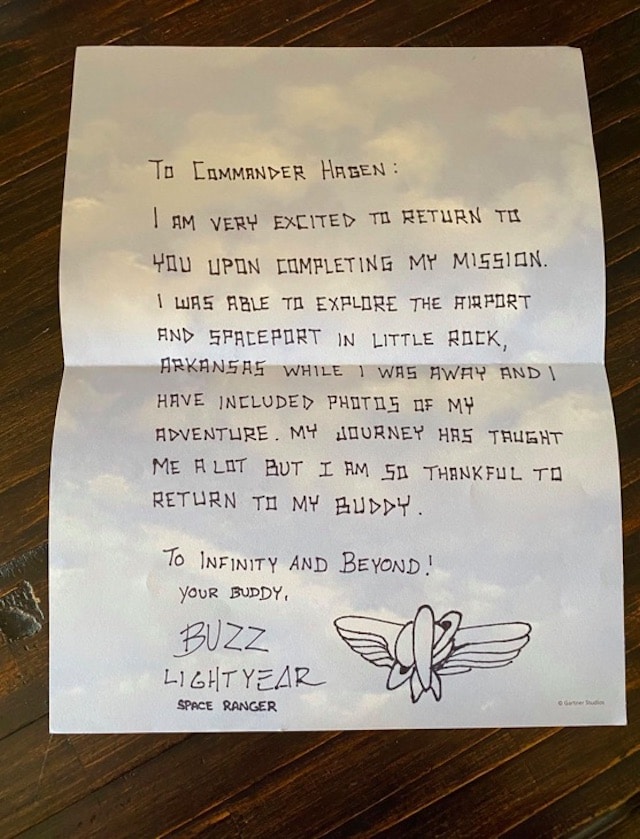 Inside the package was included the sweetest note explaining that Hagen didn't misplace his Buzz Lightyear, but rather Buzz was on a special mission.
"To Commander Hagen: I am very excited to return to you upon completing my mission. I was able to explore the airport and spaceport in Little Rock, Arkansas while I was away and I have included photos of my adventure. My journey has taught me a lot but I am so thankful to return to my buddy."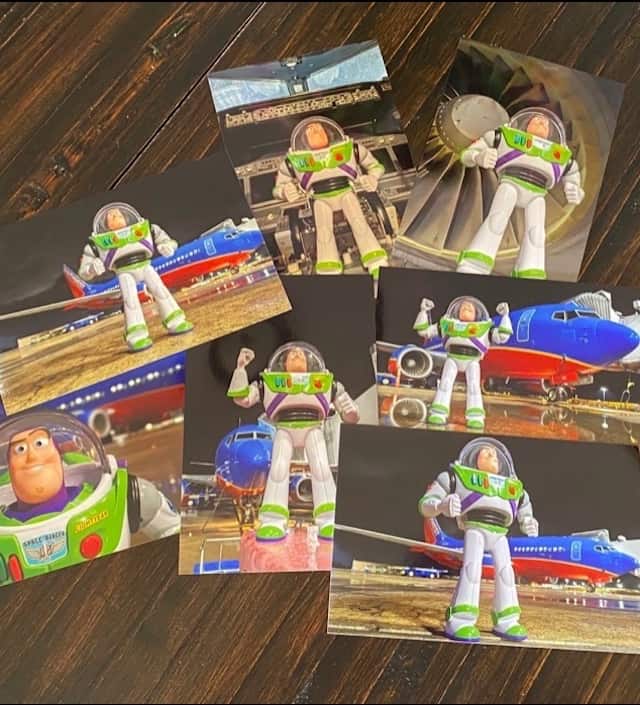 I can't even imagine the look on young Hagen's face when he discovered these photos of Buzz Lightyear's adventures. It is the kindness and thoughtfulness of people like Jason who continue to remind us that there is a "Great Big Beautiful Tomorrow."
We love to hear stories like this and those shared from the Disney Parks. Check out these fun moments of "Pixie Dust" that truly makes the Disney Parks magical.
Have you ever experienced a sweet dose of Disney magic even outside of the Disney Parks? Do you have a story of a reunited "lovey" or a favorite toy? Share your thoughts with us on our Facebook Page.