As crowd levels increase, more attractions are now loading at full capacity. We would love to hear your thoughts. Check out the list and let us know what you think about these changes.
Health and Safety Precautions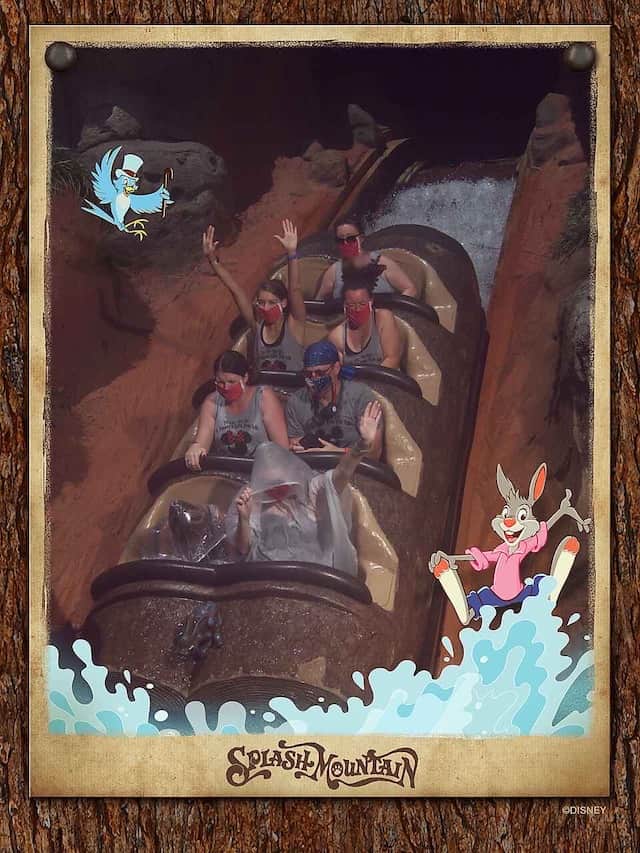 Masks, temperature screenings, and park passes. Those are just a few of the ways Disney is keeping Guests and Cast Members safe during this recovery period. Disney also uses plexiglass barriers and physical distancing in the queue lines and on attractions to help with their efforts.
While these can be a nuisance in the parks, they seem to be here to stay for a while. CEO Bob Chapek mentioned masks will likely be required through 2021 and park passes currently go through January 2023.
However, it seems Disney is relaxing health and safety standards, especially as crowd levels increase.
Full Capacity Attractions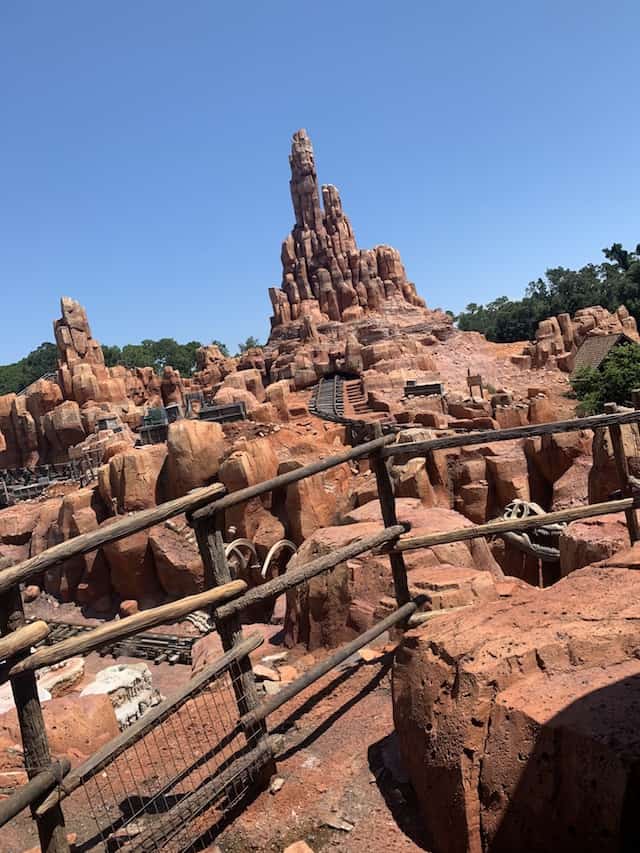 Just recently, three rides at Magic Kingdom began loading every row instead of every other row like before. Not only that, but there is no plexiglass in between each row.
Barnstormer is a quick rollercoaster meant to please even the youngest crowd (the height requirement is only 35 inches). During a ride challenge on March 8, Kenny the Pirate took this photo on the coaster. You can see there is another Guest in the row behind him, and there is no plexiglass dividing them.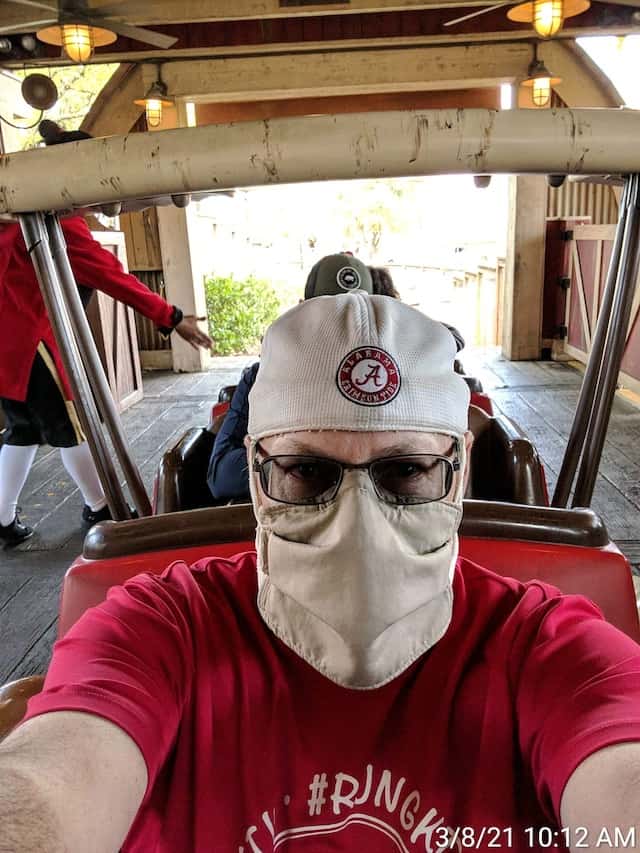 Big Thunder Mountain is also loading the trains as much as they can without barriers in between rows. You can read Donna's post about that HERE.
Finally, Seven Dwarfs Mine Train is a popular ride that is loading every row. Here is another photo from Kenny's ride challenge.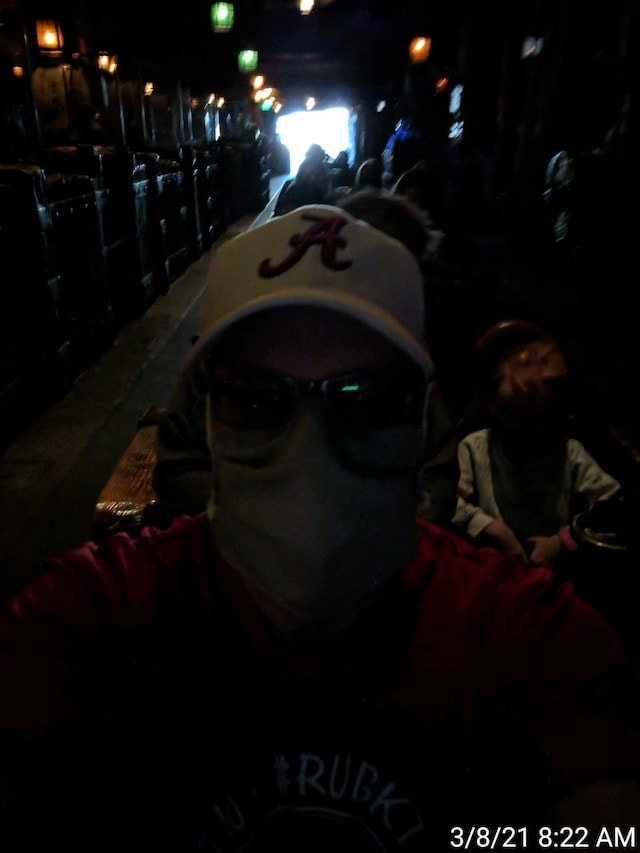 Compared to other rides that do use plexiglass, these rides are all outdoors and are all relatively short. Barnstormer seems to end as soon as it begins, and Seven Dwarfs Mine Train lasts about 2-3 minutes. Compare that to Living with the Land which is mostly indoors and lasts 15 minutes.
Other Attractions
Disney has had to get creative when the demands for rides mean high wait times clash with the need to maintain physical distancing by not loading every row in a ride vehicle.
Sometimes, Disney just relaxes the standard and loads every row without the use of dividers. Other times, they add plexiglass in the queue lines and on ride vehicles.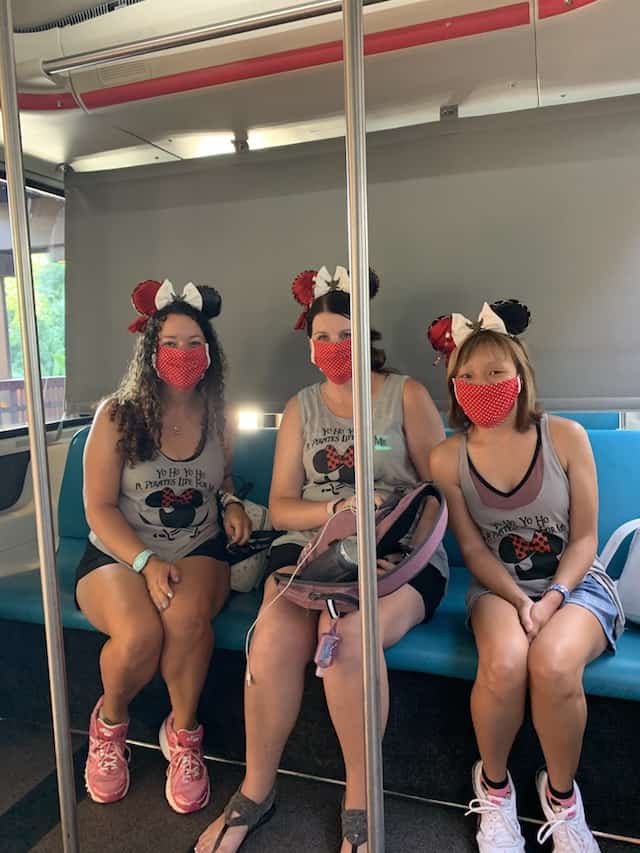 Attraction dividers were first introduced at Disney World's reopening in July. Kilimanjaro Safari at Disney's Animal Kingdom employed the use of plastic dividers in between each row on the ride vehicle. Additionally, the monorail also has blue canvas-type dividers between each car. Shortly after, Living with the Land at EPCOT did the same.
Then Rise of the Resistance and Mickey and Minnie's Runaway Railway implemented some type of divider on ride vehicles. Millennium Falcon: Smuggler's Run, it's a small world, and Frozen Ever After received plexiglass treatment on the ride vehicles as well.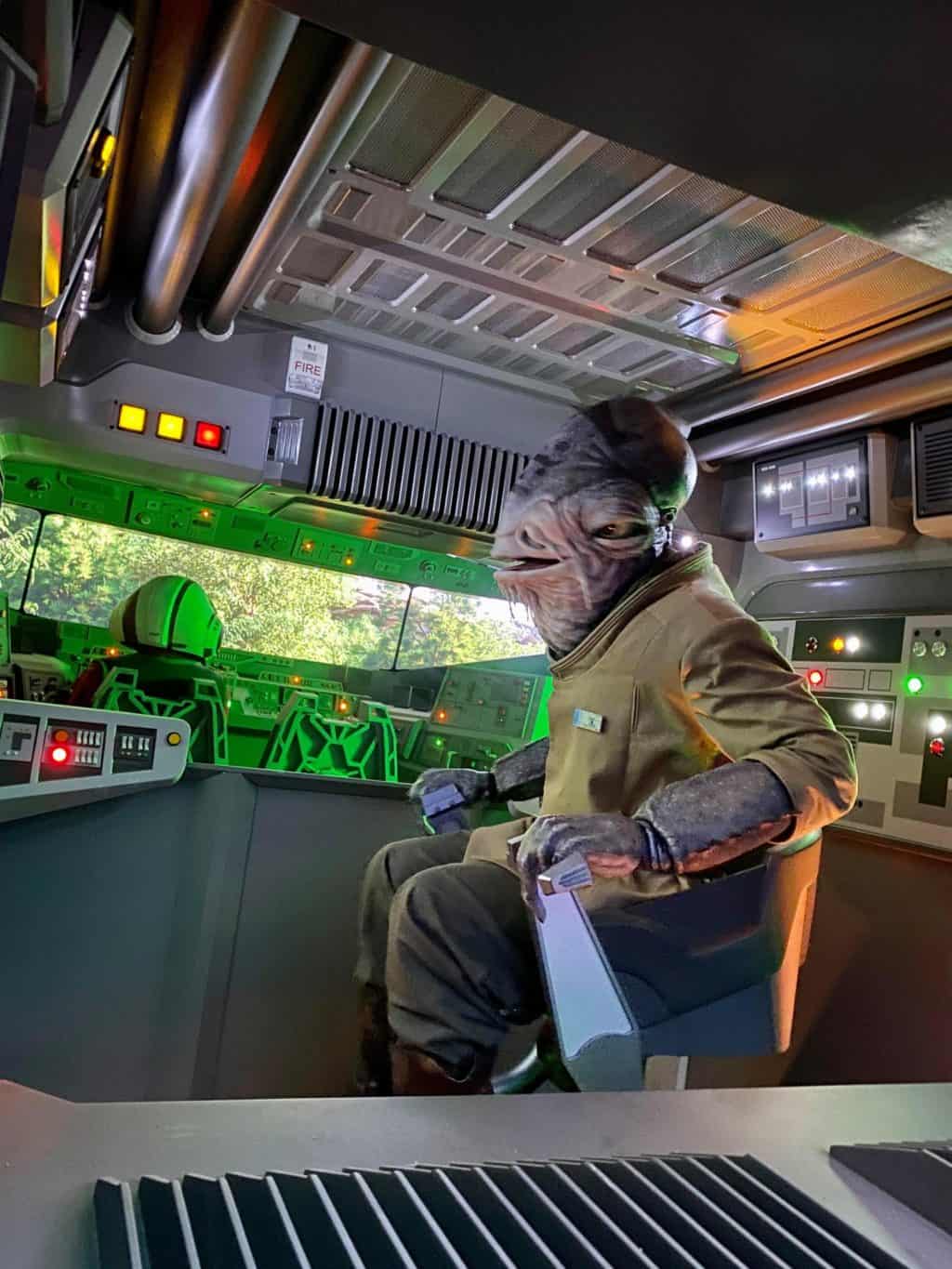 Most recently, Na'vi River Journey at Animal Kingdom implemented the barriers to keep Guests separate.
What do you think of Disney loading more attractions at full capacity? Let us know in the comments or on Facebook!