Animal lovers: this one is for you! Here are the best Disney World attractions to experience if you love wildlife.
Best Disney World Attractions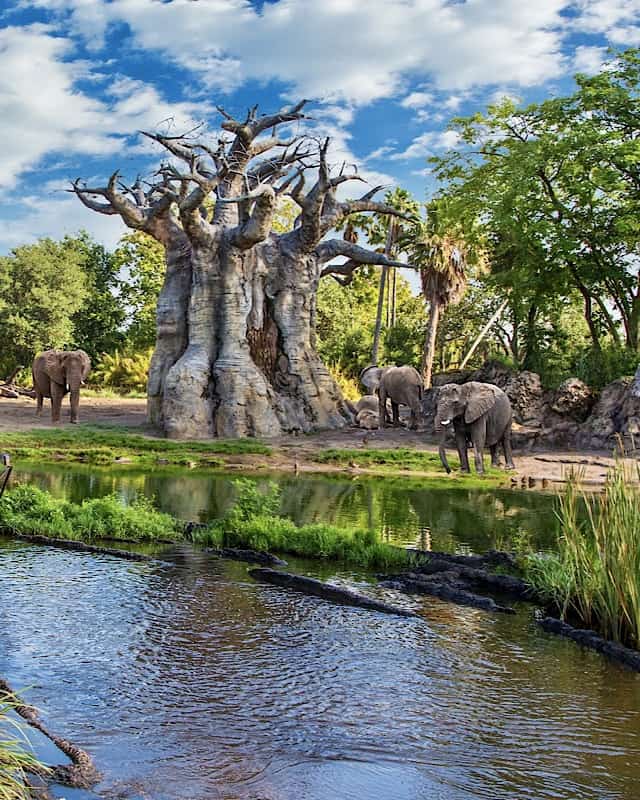 This series of "Best Disney World Attractions" will help you as you plan your trip to Disney World. Perhaps you are interested in a particular topic or you need to make the vacation "educational" for school purposes.
Maybe you just really want to experience the attractions that interest you most! Whatever the reasoning, I hope to make it a bit easier for you by categorizing all attractions throughout the four theme parks into various topics.
Here are the other titles in this series:
Animals at Animal Kingdom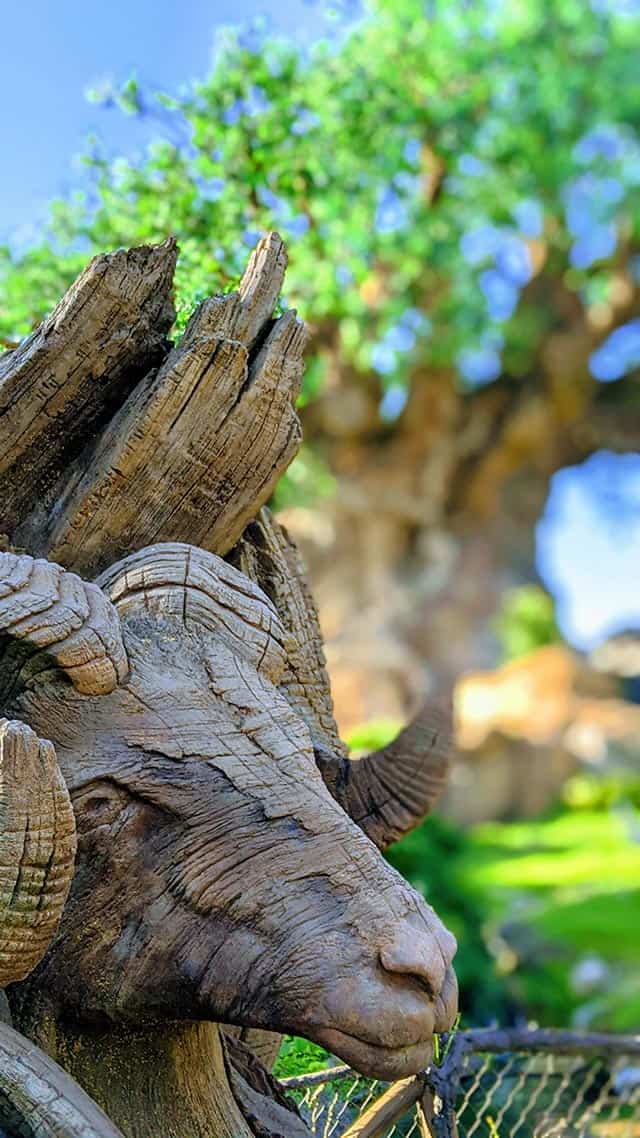 I feel it's only appropriate to start this list off with Animal Kingdom! As the name suggests, this park is heaven on earth for those who love creatures big and small.
Discovery Island Trails
The Tree of Life is the iconic symbol of Animal Kingdom, and it is also home to many animals in the park. While the tree itself has carvings of animals etched into it, the surrounding water and meadows have real life animals!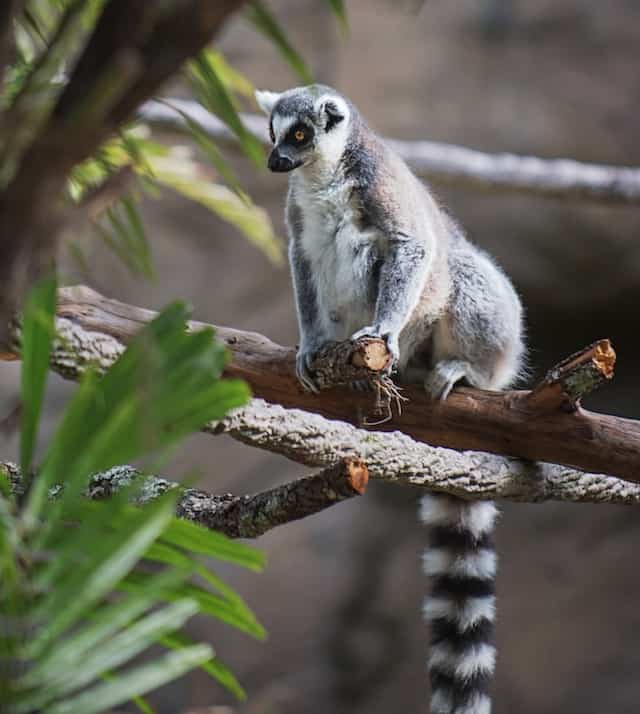 Wander down the paths, cross bridges, and journey through cave-like tunnels where you will find many animals up close. Some of the animals you may encounter include:
White Stork
Asian Small-Clawed Otter, supported by Otterbox
Red Kangaroo
West African Crowned Crane
African Crested Porcupine
Galapagos Tortoise
Lesser Flamingo
Macaw
Ring-Tailed Lemur
Saddle-Billed Stork
Lappet Face Vulture
Kilimanjaro Safari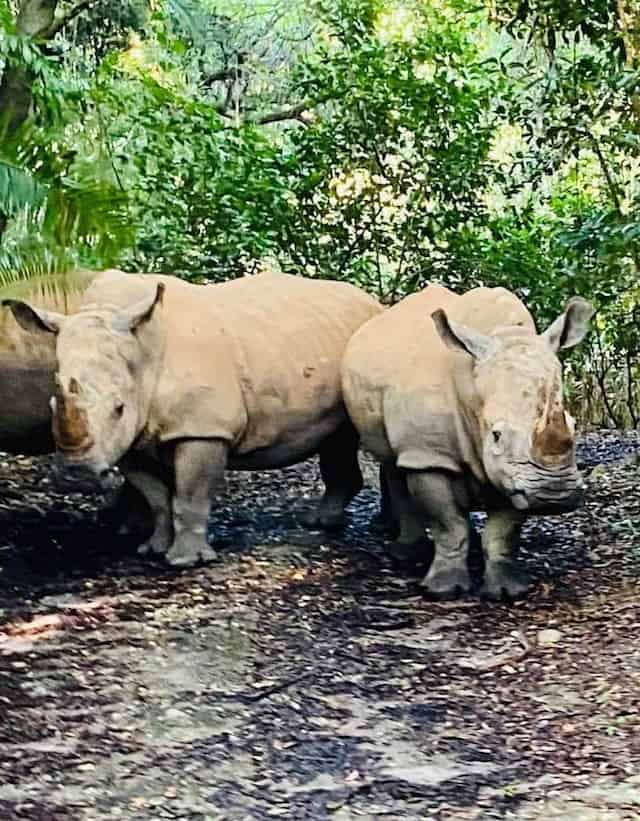 Explore the Harambe Wildlife Preserve on an African safari right in the middle of Florida! Set off on a rugged safari vehicle where you will see up to 34 species of animals living in a variety of settings. You may see hippos, cheetahs, crocodiles, elephants and so much more.
On the many safari rides I have taken, I have been up close to see the lion roaring, baby giraffes playing, and two rhinoceroses walking right by the vehicle! Each ride is unique since these are real living animals. This 18-minute attraction is not to be missed if you love animals!
It's Tough to be a Bug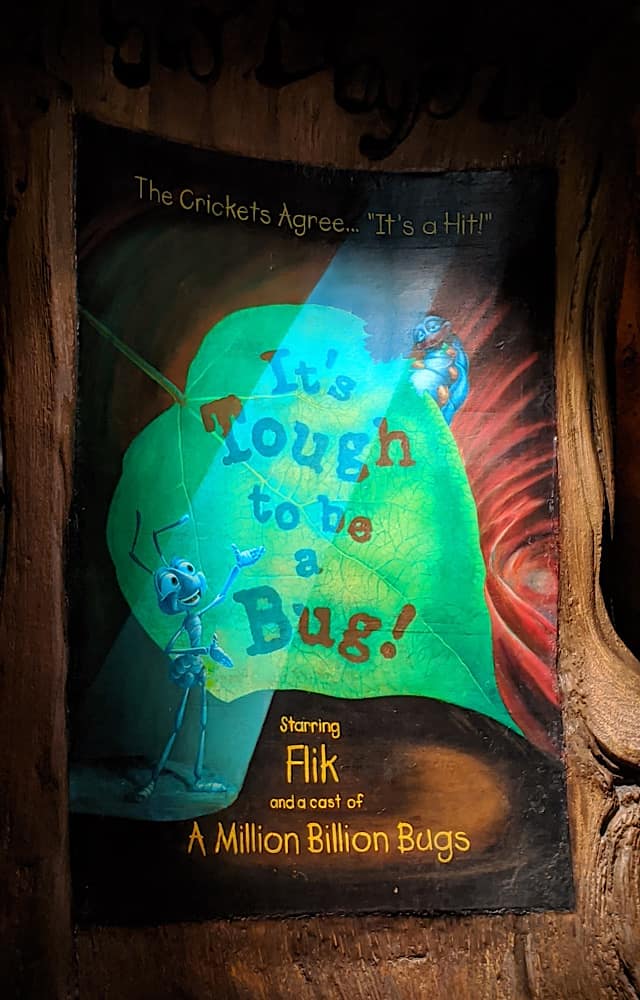 This show combines 3D technology and other effects to explore what it's like to be a bug. Filk from A Bug's Life is the host and teaches us how insects survive in the wild. Learn about spiders, termites, stink bugs, and more.
Hopper, the villain in A Bug's Life, shows up and causes trouble. Be sure to watch out at the end – you will be treated with a nice surprise!
DINOSAUR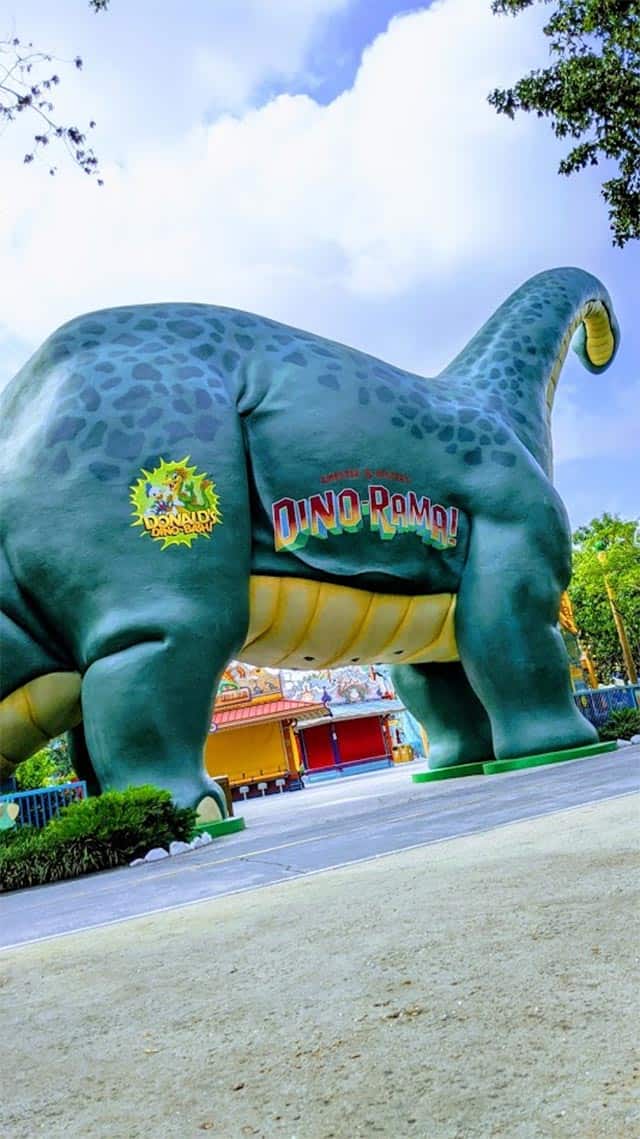 This indoor thrill ride sends you through a primeval forest filled with life-like dinosaurs. The premise of the ride is that a giant meteor is heading towards Earth as you are on a mission to bring an Iguanadon back to the present. With unpredictable turns and intense scenes, DINOSAUR is for those brave enough to face these prehistoric creatures.
Gorilla Falls Exploration Trail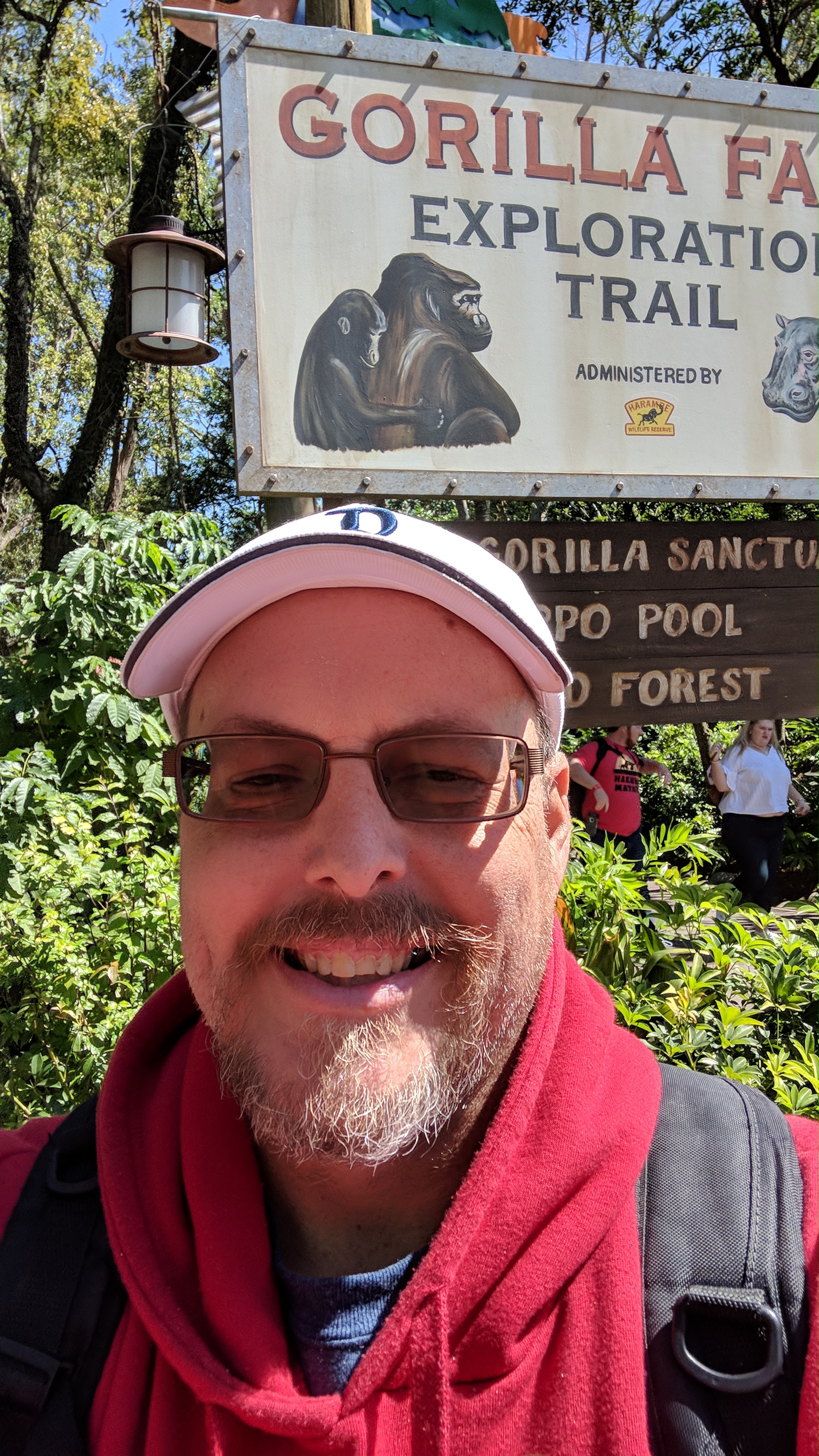 See African wildlife up close on this self-guided tour of the Pangani Forest. This trail gives you the opportunity to see these beautiful creatures in their natural habitats. Lush tropical forests and savannas are home to the gorillas, hippos, exotic birds, and more that you may see on the trail.
Observation stations are located throughout the trail where you can learn more about the animals and Disney's conservation efforts in protecting these creatures.
Maharajah Jungle Trek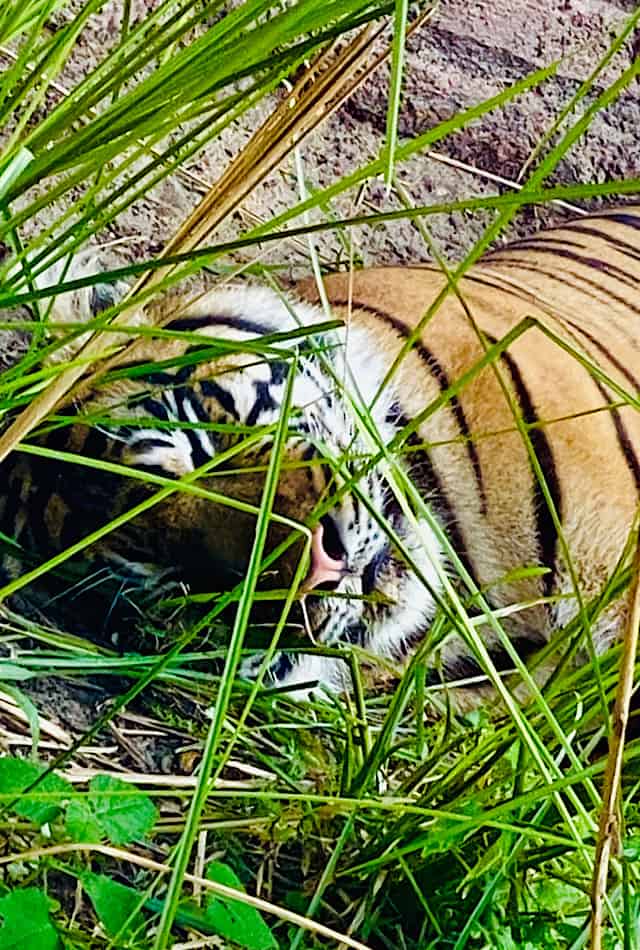 Like the Gorilla Falls Exploration Trail, the Maharajah Jungle Trek offers an experience to see Asian animals up close. It is also a self-guided tour, and here are some of the animals you may encounter:
Gibbons
Elds deer
Blackbuck
Komodo dragon
Malayan flying fox
Water buffalo
Over 50 species of birds
Animals at Magic Kingdom
Enchanted Tiki Room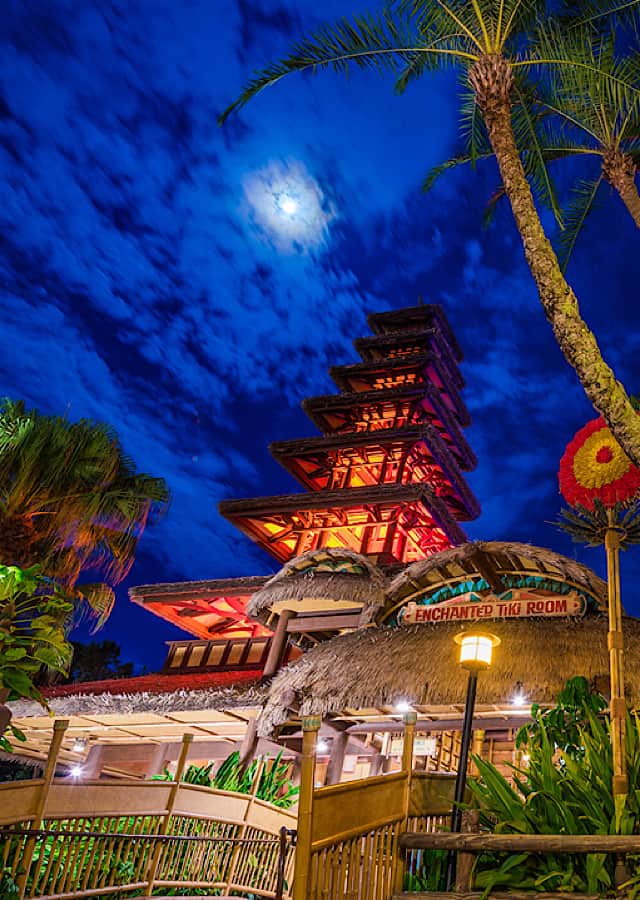 The Enchanted Tiki Room is a 10 minute showing combining audio-animatronic birds and lots of singing. Sit back, relax, and enjoy the beauty of the South Pacific as the tropical birds, Tiki gods, and colorful flowers come to life.
Jungle Cruise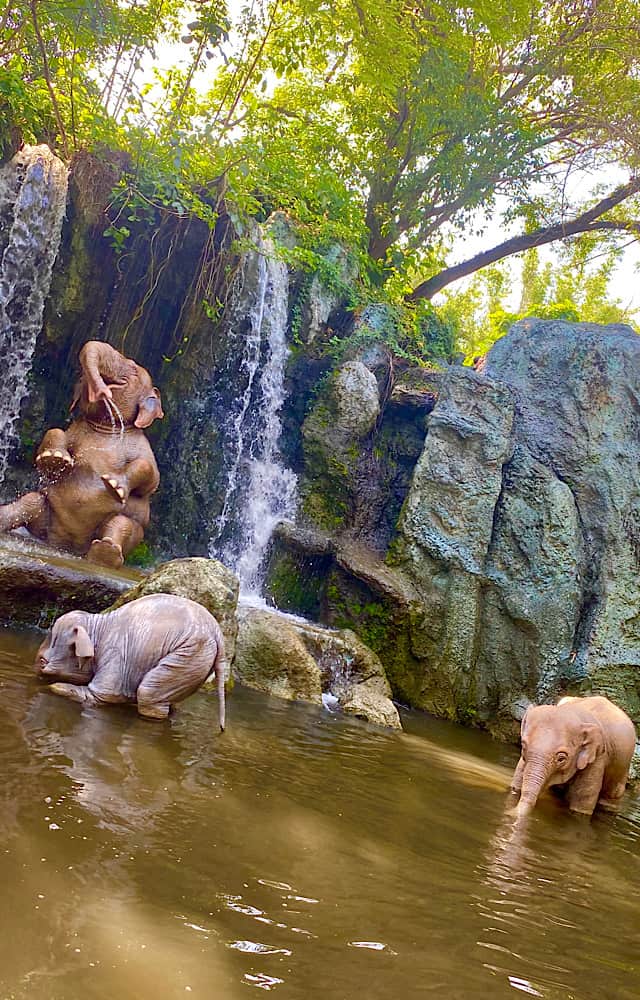 This comedic boat tour takes you on a cruise through Asia, Africa, and South America. Your skipper will tell you lots of corny jokes as you navigate through the treacherous waters. Animatronic gorillas, elephants, hippos, cobras, and more are all part of the journey. Even though these aren't the real deal like you would see at Animal Kingdom, the Jungle Cruise is a unique opportunity to see animals in a different way.
Disney announced there would be a slight re-theme involving skippers and some of the more culturally insensitive aspects of the ride. There is no timeline on when this ride will close.
Country Bear Jamboree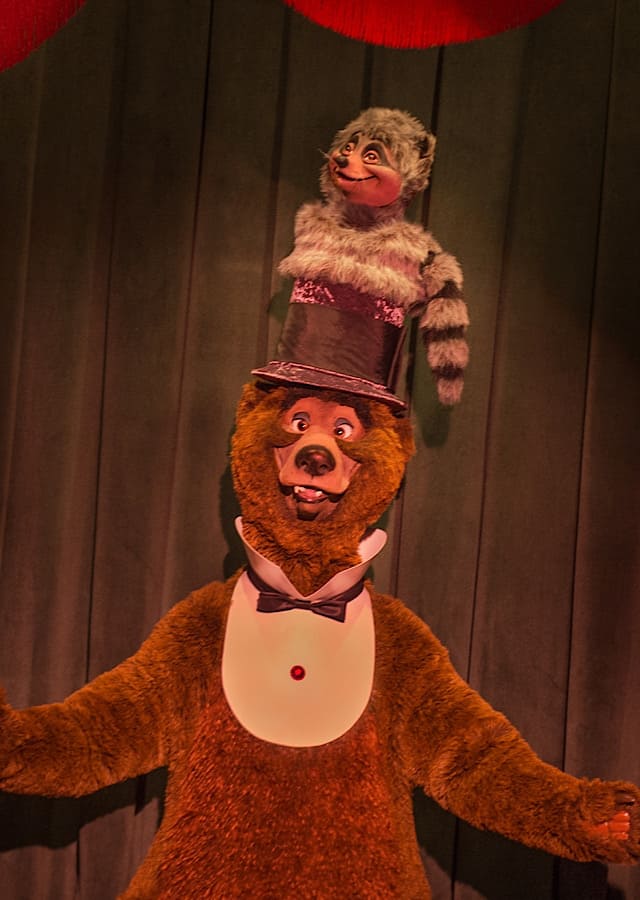 Rounding out our list of Magic Kingdom attractions, Country Bear Jamboree is a knee-slapping rootin' tootin' good time. This country western show features 18 hillbilly audio-animatronic bears as they sing classic songs, tell some jokes, and surprise us.
While you won't see any real bears, this jamboree will delight you if you love these furry lovable creatures!
Animals at EPCOT
Soarin'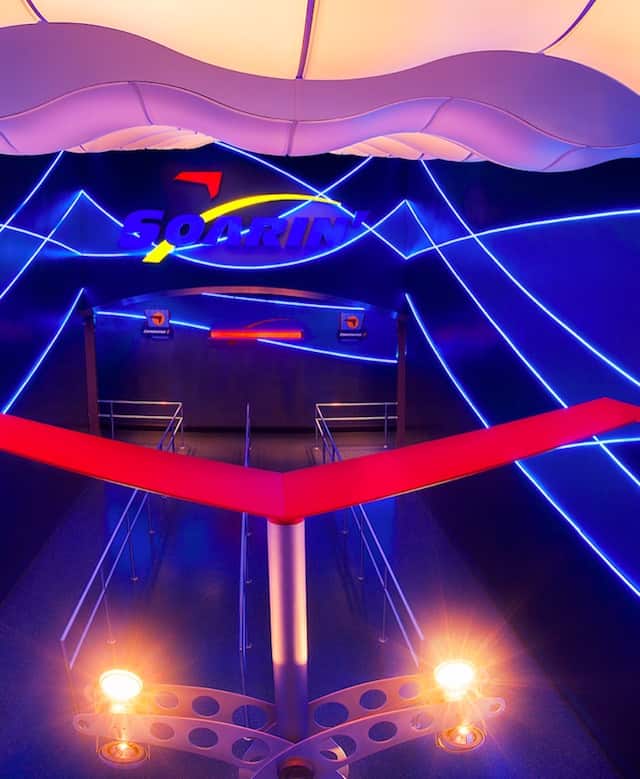 While EPCOT is not exactly known for their animal encounters, Soarin' does offer a little peak of animals in their natural habitat through a screen. As you soar around the world, see polar bears in Greenland, elephants on the African savanna, and camels in the dessert.
I'll be honest, this is a bit of a stretch. Soarin' will suffice though if you need your animal fix while at EPCOT.
Animal Kingdom Lodge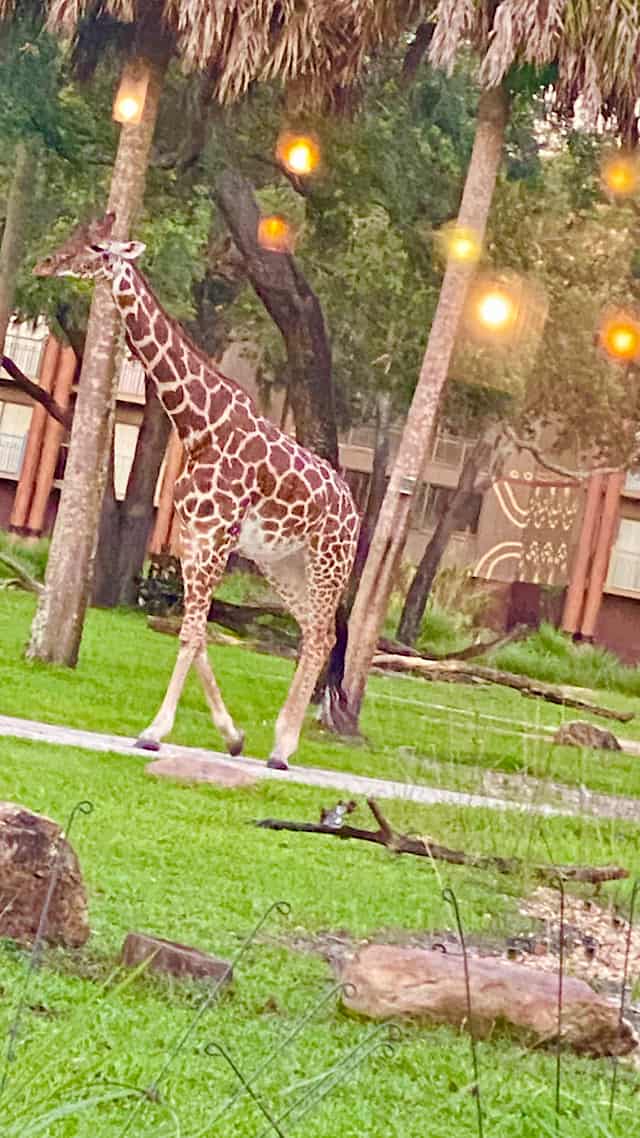 Animal Kingdom Lodge is a deluxe resort on Disney World property. It offers the opportunity to see many of the animals of Animal Kingdom once you leave the park!
Request a savanna view if you want to see many of the wildlife from your balcony! Dine at Sanaa where you can watch animals as you enjoy a delicious meal. There is even a viewing station right outside the lobby.
It's a completely immersive experience into the world of animals. Check out our complete guide to Animal Kingdom Lodge HERE.
Animals at Disney World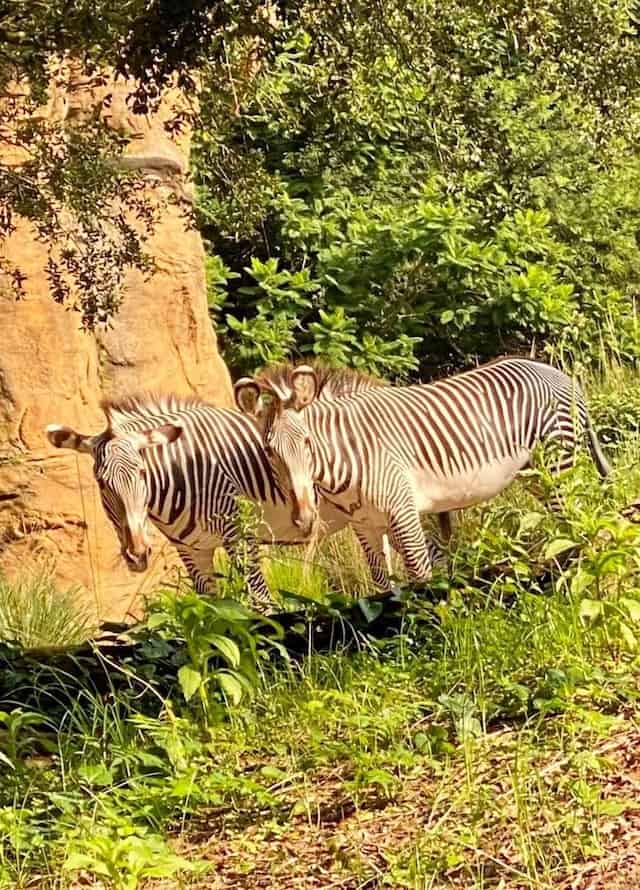 Animal Kingdom is going to be the best theme park to experience wildlife of all varieties. While Magic Kingdom and EPCOT have a few attractions (and that was a stretch), I couldn't think of any at Hollywood Studios.
If you have an animal lover in your travel party, I definitely recommend booking at stay at Animal Kingdom Lodge and spending a day or more at Animal Kingdom. There is so much wildlife to explore!
What's your favorite attraction involving animals? Are there any I left off the list? Let me know in the comments or on Facebook.