Disney World and Disney movies go hand in hand, don't they? With so many attractions based on movies (and a few that inspired movies!), it can be hard to narrow down which rides to do. Here's a list of the best of the best!
Best Disney World Attractions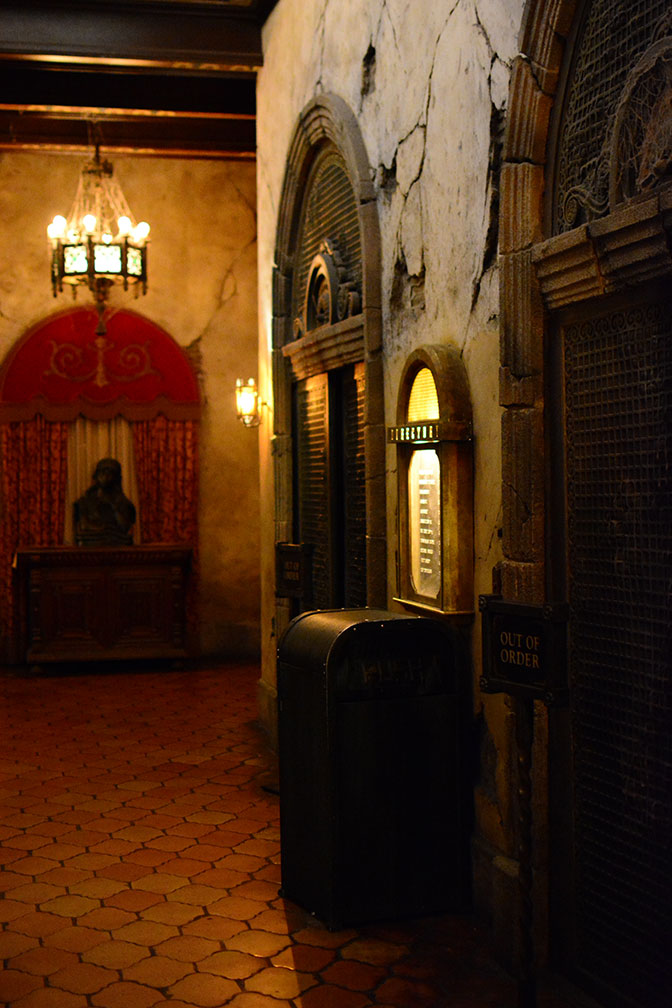 This series of "Best Disney World Attractions" will help you as you plan your trip to Disney World. Perhaps you are interested in a particular topic or you need to make the vacation "educational" for school purposes.
Maybe you just really want to experience the attractions that interest you most! Whatever the reasoning, I hope to make it a bit easier for you by categorizing all attractions throughout the four theme parks into various topics. In the future I plan to cover attractions based on movies (or movies based on attractions!), space, animals, and more!
In case you missed the first article in the series, click here to read the best attractions to experience if you love history and culture. The second article in the series focuses on science math so be sure to check that one out as well!
Movies at Disney World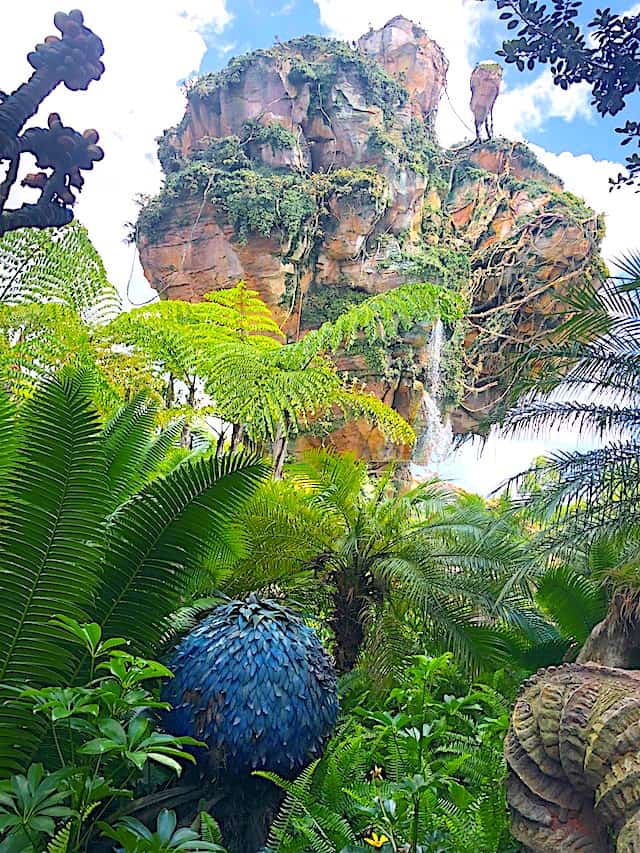 Many of the films that The Walt Disney Company produced inspired Imagineers to create attractions based on those films. In fact, it's actually pretty hard to come up with a solid list of attractions that aren't based on films!
With so many attractions based on movies, it would be hard to narrow down a list. I am only choosing the best of the best for the purposes of this article, as my series title suggests!
Movies at Magic Kingdom
Dumbo the Flying Elephant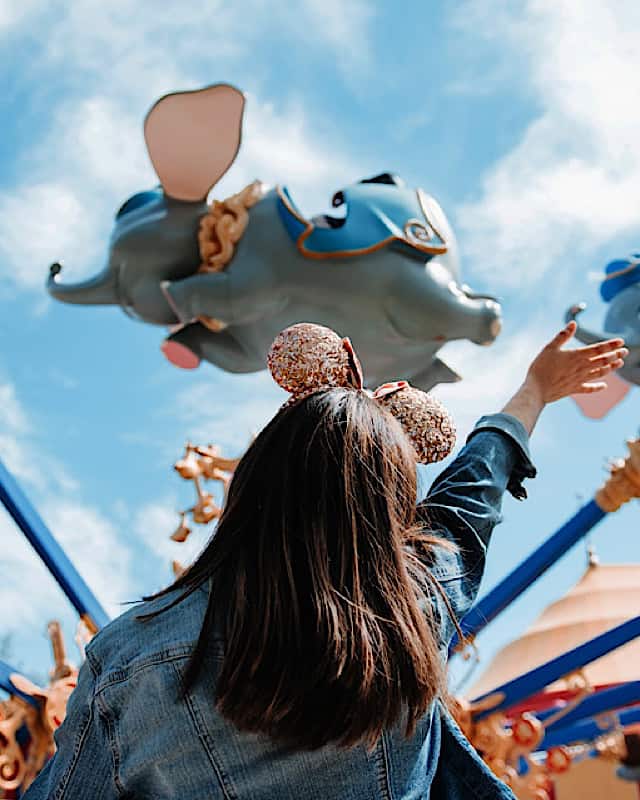 The Dumbo attraction at Magic Kingdom is based on the 1941 animated film Dumbo. This opening-day ride lets you hop on as our favorite elephant discovers he can fly! This is a classic spinner ride, and the nostalgia factor makes it a favorite attraction for many Guests.
As an added bonus, kids can play in the big top circus until it's time to board your flight! Do note this area is closed due to the pandemic, but we hope it returns when it's safe to do so.
Mad Tea Party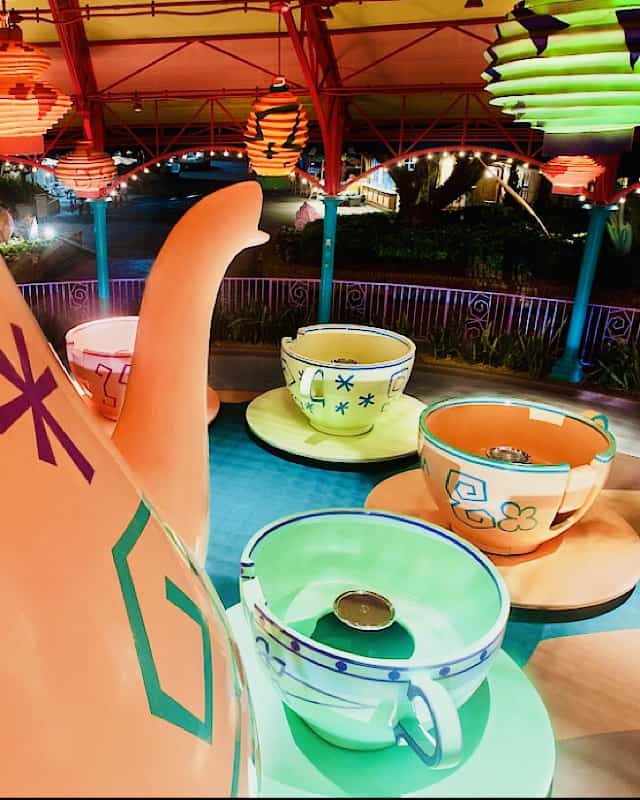 Kids absolutely love this ride because of the spinning factor, while many parents have to focus on keeping their Mickey pretzels down. Festive music fills the air as the Mad Hatter's party begins. Sail around the teapot in the center while you control how much (or little) your teacup spins.
This attraction is based off Alice in Wonderland, and one of the only reasons I ride it is because the lights and music and my kids' laughter make me insanely happy. Mad Tea Party is best experienced at night, in my opinion.
Peter Pan's Flight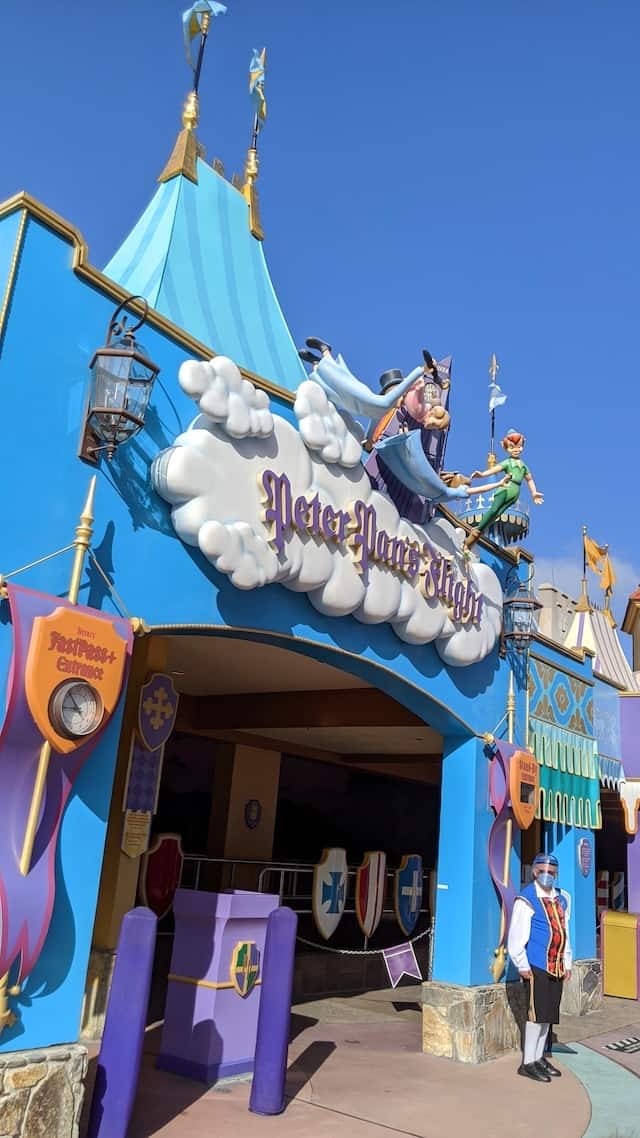 Peter Pan's Flight is one of the attractions I must experience every trip (and multiple times if I can!) because this ride is just so fun. As the name suggest, sail over London and on to Neverland where adventure awaits.
The queue line is one of the best of any ride because of the interactive elements. I love that you step into the Darling's home and then watch Tink as she flies about the nursery. Play with your own shadow on the wall and watch as magic happens. Then you hop in your pirate galleon where you suspend from the ceiling. Watch as the city of London passes beneath you and get up close to the action on Neverland.
Themed after Peter Pan, this opening-day attraction is simply timeless.
Seven Dwarfs Mine Train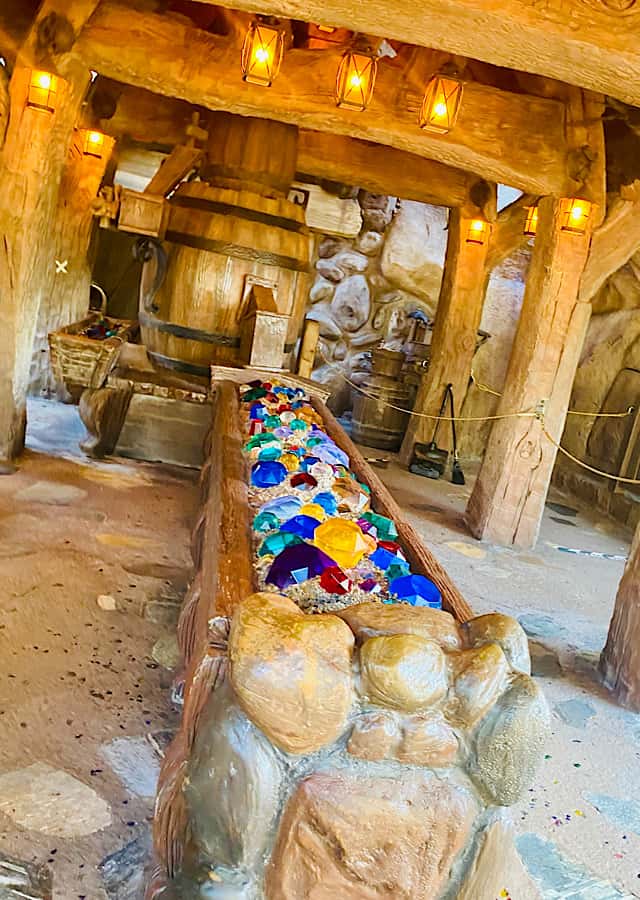 This ride is one of the most popular in all of Disney World, and it's themed after one timeless movie: Snow White and the Seven Dwarfs. Race through the diamond mine on this family-friendly coaster (seriously: it only has a 38″ height requirement) and sing, "Heigh-ho!" with the dwarfs.
The interactive elements in the queue line are so fun (although they are not available due to the pandemic), and you can't help but sing along. One of my favorite parts is the ending where you see Snow White and the dwarfs dancing in the cottage. Be careful, Snow White! There's someone on the other side of that door…
Pirates of the Caribbean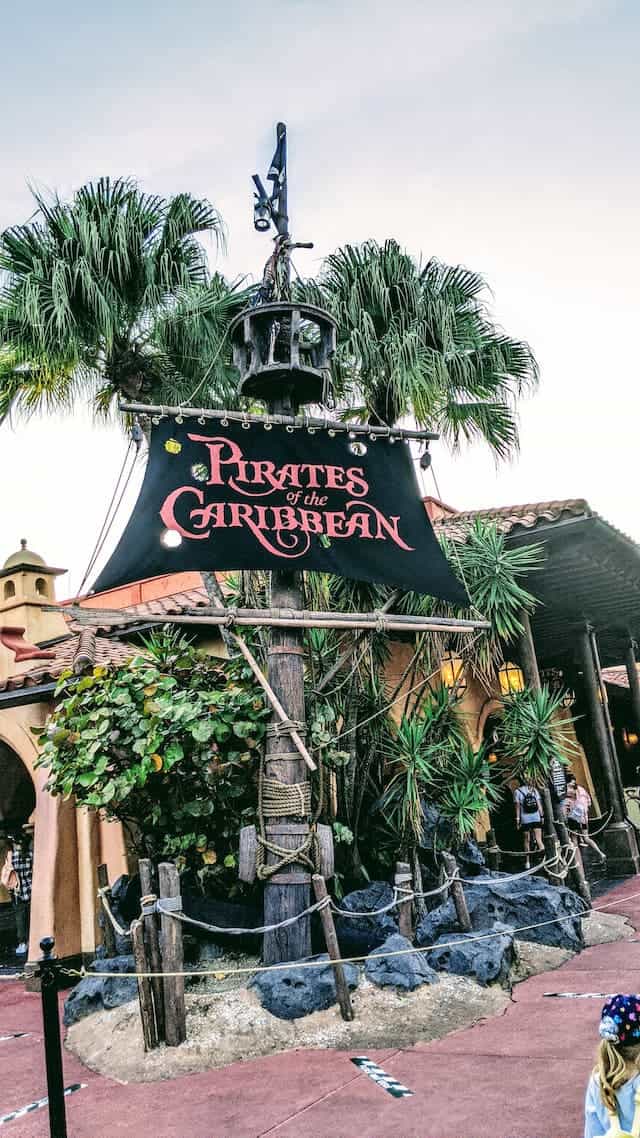 Believe it or not, the Pirates of the Caribbean attraction actually inspired the film franchise! Board an old boat and get ready for a rowdy voyage!
From the Disney website, "Sail past haunted Dead Man's Cove. Navigate cannon fire between a Caribbean fort and a striking 12-gun galleon. Behold boisterous buccaneers drunk on the spoils of plunderin' as flames engulf a seaside town."
Disney added Captain Jack Sparrow animatronics in 2006 in order to tie the movie into the film. This has been met with controversy, but even if you aren't a fan of the movie, you can still appreciate the attraction!
Haunted Mansion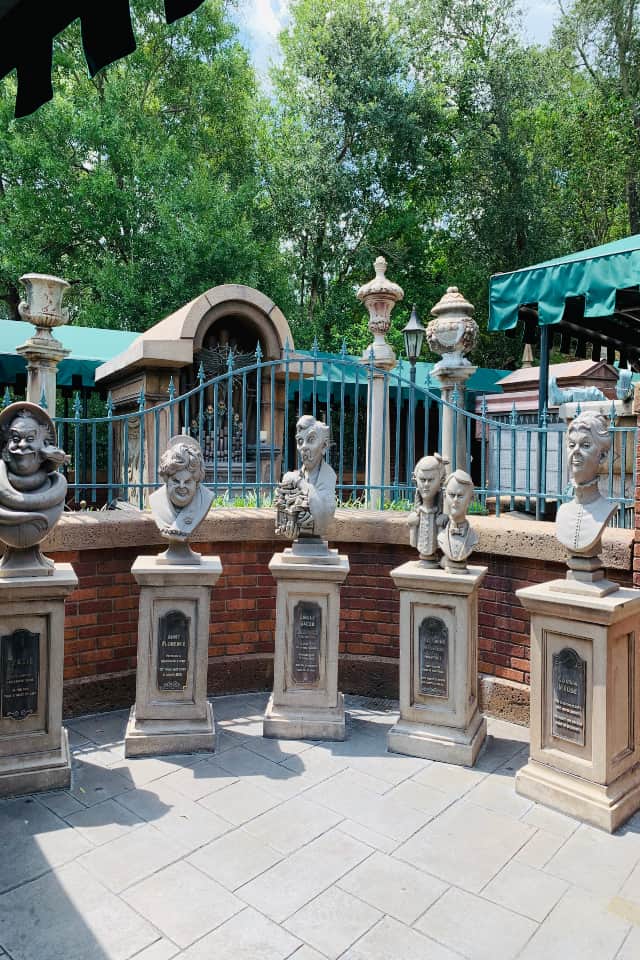 Finally, Haunted Mansion rounds out the list of best attractions to experience at Magic Kingdom if you love movies. This is another ride that inspired a film on the big screen!
Climb aboard your doom buggy and allow the Ghost Host to take you on a private guided tour through the haunted estate. The 999 Happy Haunts inspired the 2003 film with the same title.
Movies at Hollywood Studios
Toy Story Mania and Slinky Dog Dash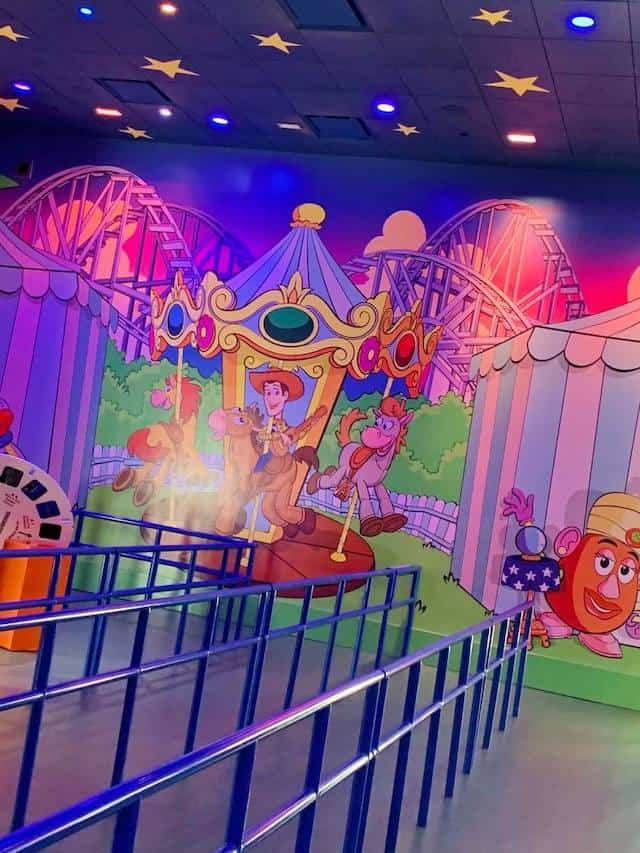 Hollywood Studios is home to Toy Story Land and is not to be missed if you are a Toy Story fan! The premise of the area is that you have shrunken down to the size of one of Andy's toys and are roaming around his backyard. From the oversized lights and blocks to the toy soldiers marching around, you really do feel like you are part of the movie.
Toy Story Mania sends riders in a spinning vehicle with 3D glasses where they play classic carnival midway games. You can throw pies, toss darts, and break as many plates as your heart desires. Each player's score is calculated throughout the game, and it's always fun to see the high scores at the end.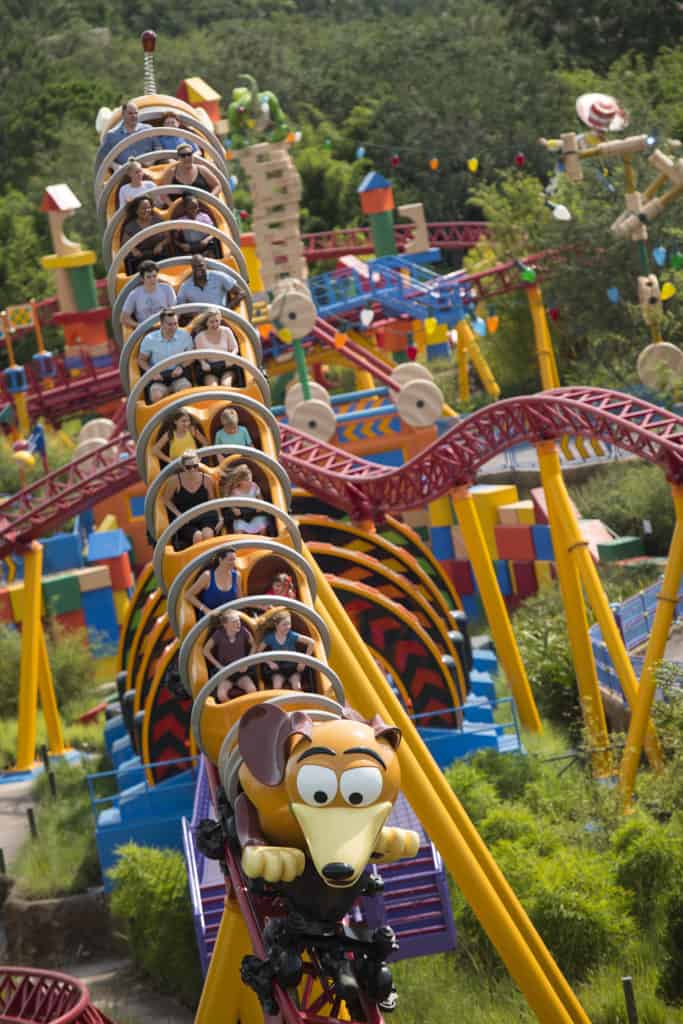 Slinky Dog Dash is the adorably cute and surprisingly thrilling roller coaster in Toy Story Land. It has a 38″ height requirement, making this a fun first coaster for young children. This ride provides fun views of Hollywood Studios and is best experienced at night when the backyard is lit up.
Buzz Lightyear's Space Ranger Spin (located in Magic Kingdom) and Alien Swirling Saucers are other attractions based on the Toy Story Franchise, but I don't think they are as good as Toy Story Mania and Slinky Dog Dash.
Rise of the Resistance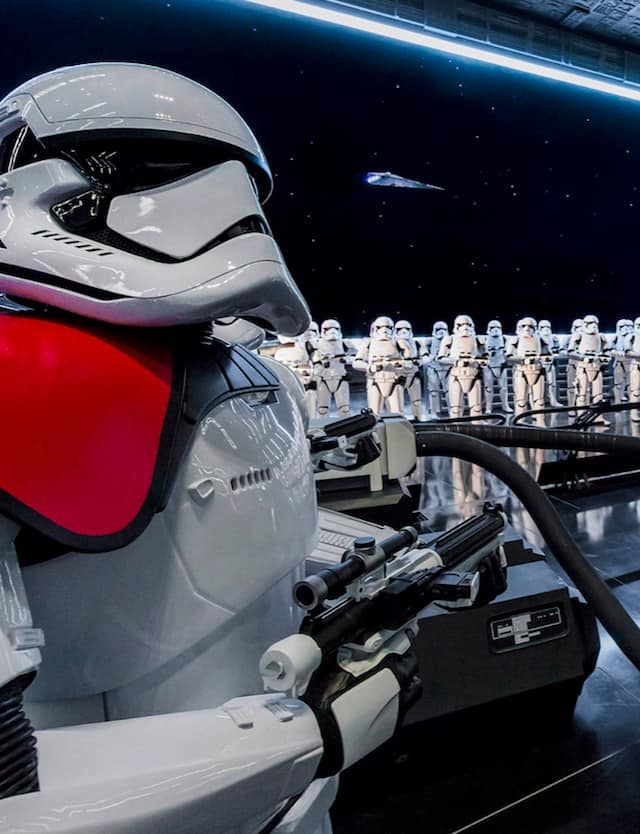 Where to even begin with this one? If you only experience one attraction in Disney World, let it be this. Even if you aren't a Star Wars fan!
Rise of the Resistance is one of the most technologically advanced and exciting attractions Disney Imagineers have created. The whole concept of the attraction is that you are taken prisoner by the First Order. However, the Resistance has come to help you escape! That's all I will share because I'm not a fan of spoilers.
Trackless technology, motion simulators, and even a drop shaft make Rise of the Resistance wildly popular and one of the best attractions to experience if you love Star Wars.
Make sure you get that boarding pass, though! If you don't, you'll have to stick with Smuggler's Run and Star Tours.
Tower of Terror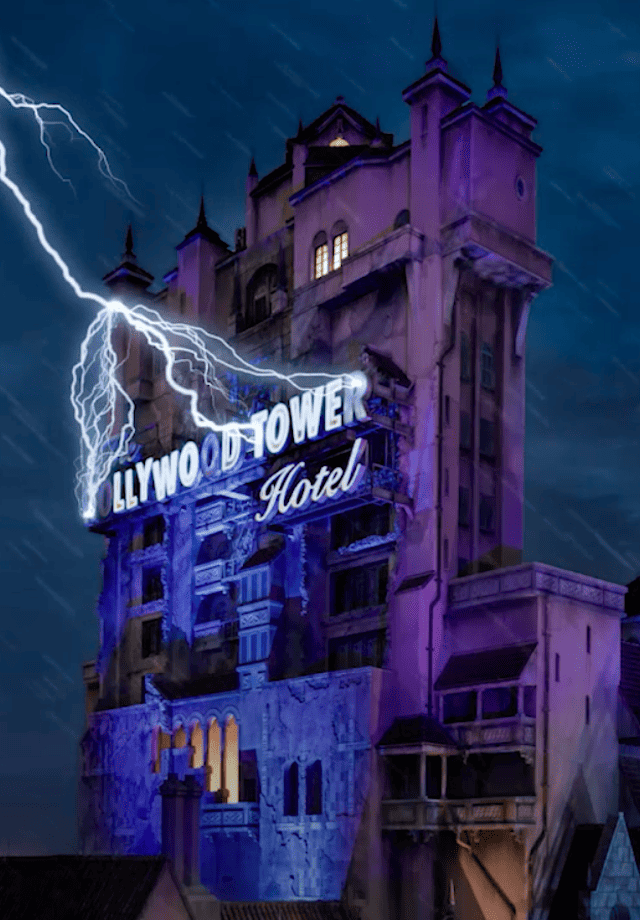 The Twilight Zone Tower of Terror opened at Hollywood Studios in 1994. Enter the abandoned hotel of the 1930's and onto the elevator as you discover what lies beyond the fifth dimension. The drop sequence is, of course, the part everyone looks forward to!
This attraction is unique in that it is partly based on a film (or show) but then inspires another film. In this case, Tower of Terror is inspired by The Twilight Zone series of the late 1950's and early 1960's. You even see the opening sequence for the series in the library queue.
In 1997, the film by the same name was released by Walt Disney Television for The Wonderful World of Disney.
Movies at Animal Kingdom
Flight of Passage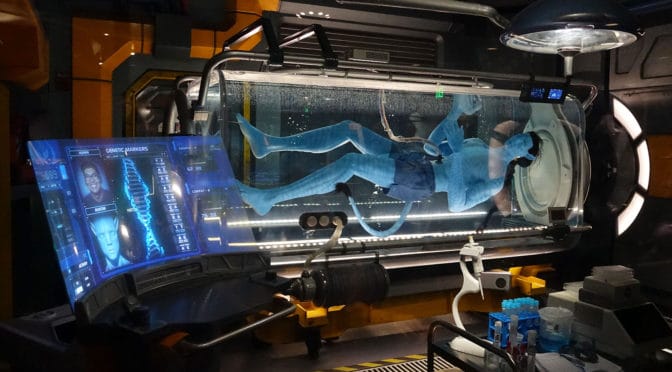 Hailed as my family's favorite ride in all of Disney World, Flight of Passage is based on Avatar. If you're not familiar with the movie, humans are linked to Na'vi so they can move freely in Pandora. The ride mimics this process allowing riders to connect to an avatar and ride on a banshee.
The 3D flying simulator and stunning scenery make this an absolute must even if you haven't seen the film. The aromas, the water effects, the falling sensations…
Na'vi River Journey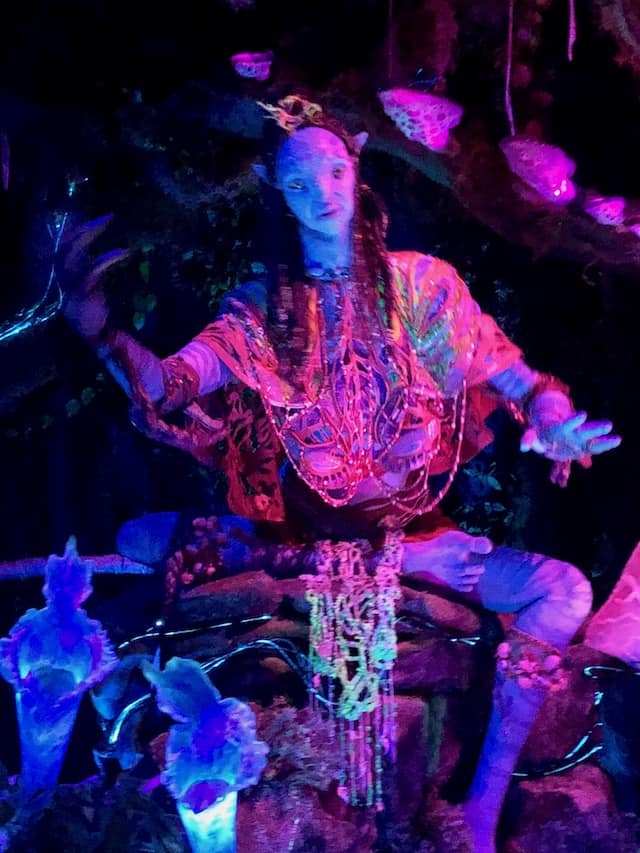 Na'vi River Journey is also based on Avatar and takes riders on a gentle boat ride to experience the caves and bioluminescent rainforest. While this ride is not as exhilarating as Flight of Passage, it allows you to slowly experience the beauty of Pandora.
Be sure to check the whole land of Pandora out, and grab a bite to eat at Satu'li. This area is beautifully done.
Movies at EPCOT
Frozen Ever After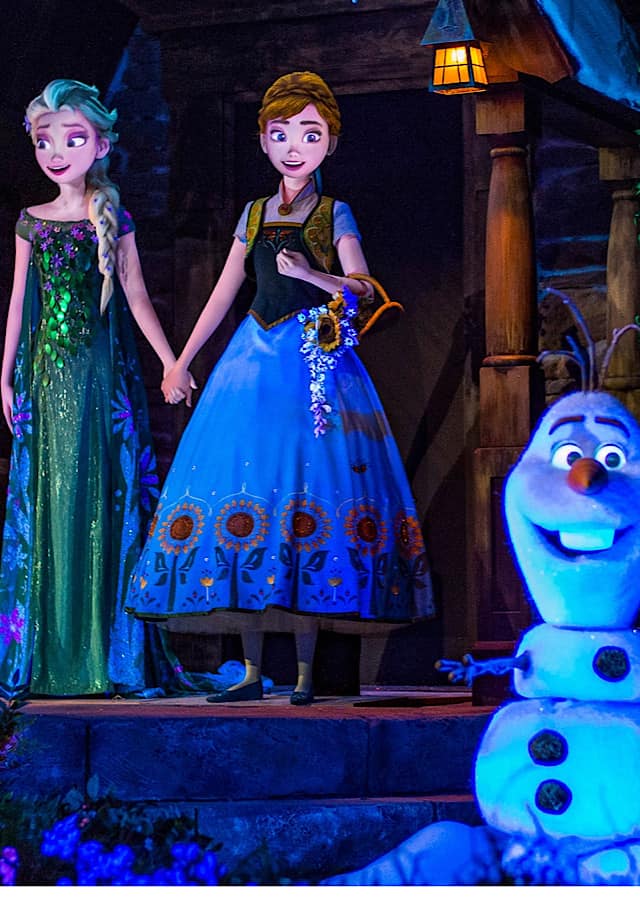 This one is for you princess lovers! Frozen Ever After is the attraction based on the movie Frozen. It was originally called Maelstrom and many fans were not happy about the retheme.
Sing along to classic Frozen tunes as your boat travels to Elsa's ice palace. Nearby, you can meet Anna and Elsa in a socially distanced interaction and experience the Norway Pavilion.
Gran Fiesta Tour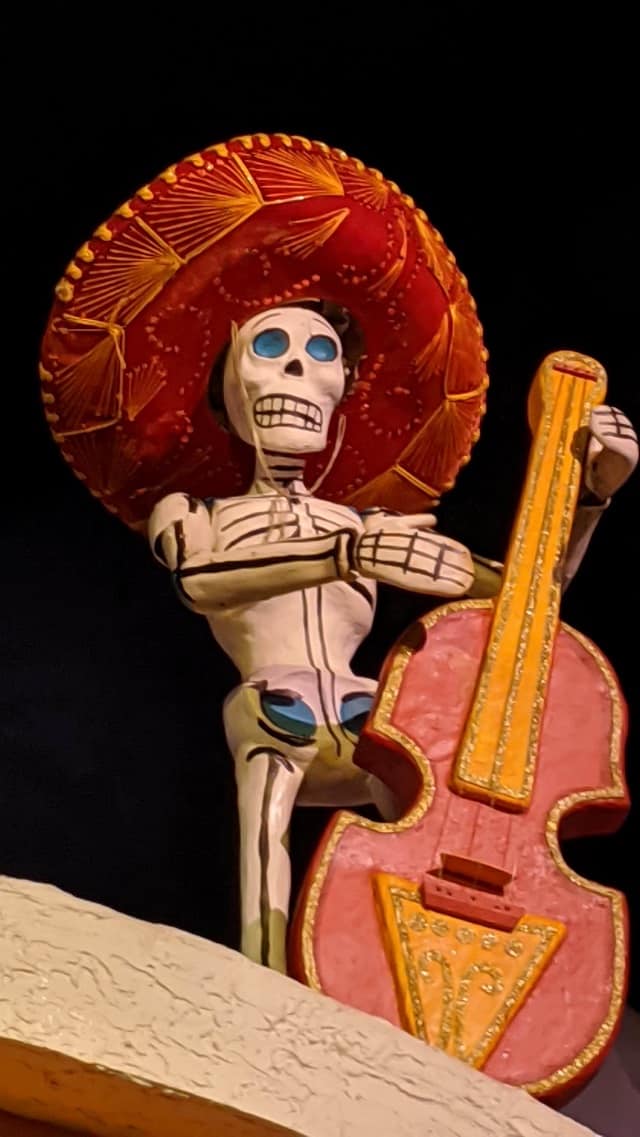 Finally, the Gran Fiesta Tour is a boat ride in the Mexico Pavilion. Follow along as Panchito and Jose Carioca look for Donald along the Rio Grande. Take in the sights of Mexico in this ride based on the 1944 animated classic film, The Three Caballeros.
Final Thoughts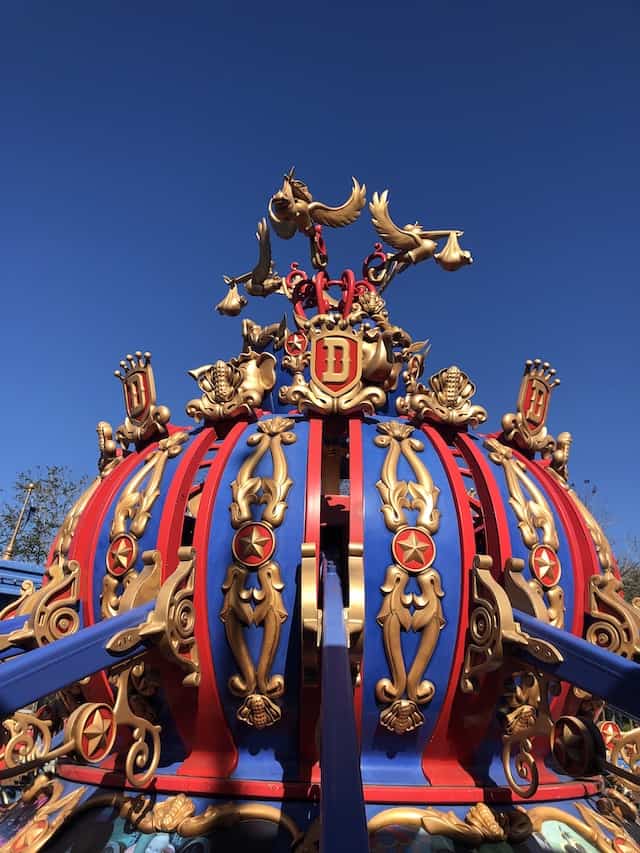 While this list is not exhaustive of every single attraction based on a Disney film, I do believe it does serve as a good starting point if you have some movie lovers in your travel party.
Movies are at the heart of The Walt Disney Company, and thankfully we have so many attractions to help bring that magic to life in the theme parks.
What is your favorite ride based off a movie? Are there any on this list you haven't done? Let us know on Facebook.