Calling all science and math lovers! I've got a list of the best attractions to experience at Disney World if you want to incorporate your passions into your vacation.
Best Disney World Attractions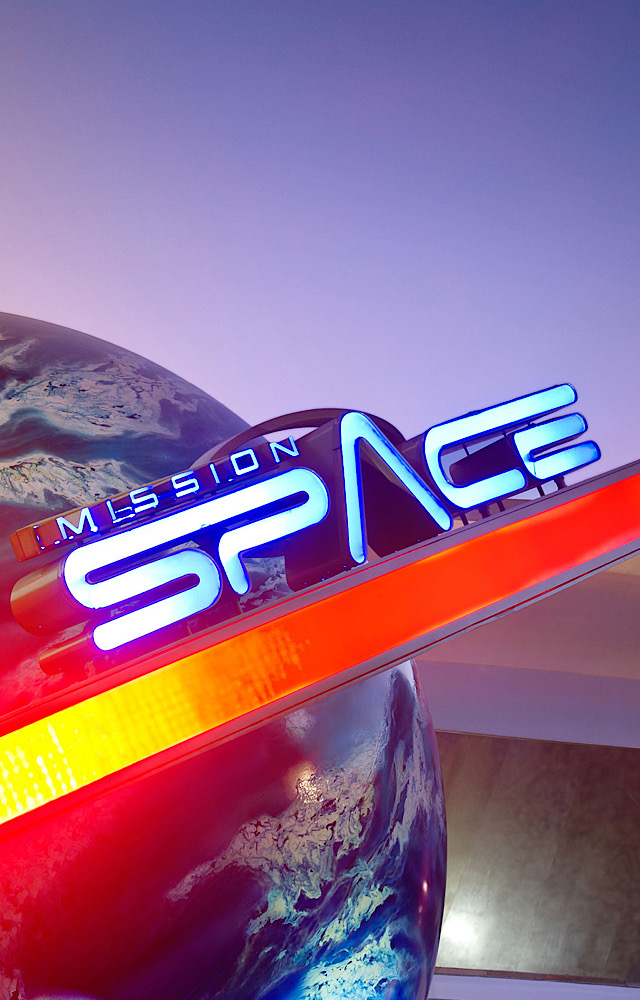 This series of "Best Disney World Attractions" will help you as you plan your trip to Disney World. Perhaps you are interested in a particular topic or you need to make the vacation "educational" for school purposes.
Maybe you just really want to experience the attractions that interest you most! Whatever the reasoning, I hope to make it a bit easier for you by categorizing all attractions throughout the four theme parks into various topics. In the future I plan to cover attractions based on movies (or movies based on attractions!), space, animals, and more!
In case you missed the first article in the series, click here to read the best attractions to experience if you love history and culture.
Science and Math at Disney World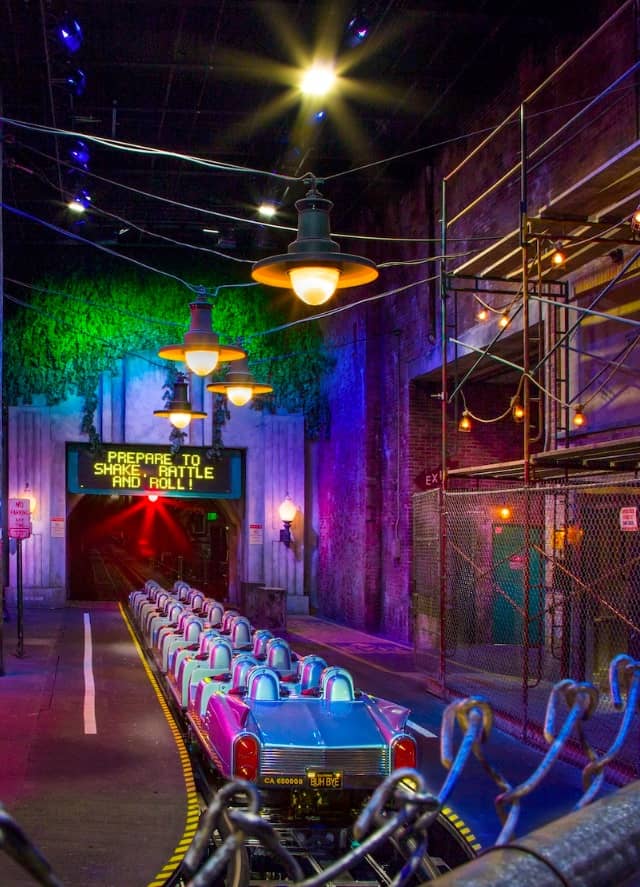 Disney World has incorporated science and math all throughout the parks. It's in the attractions obviously focusing on things like engineering or cutting-edge technology. However, every roller coaster, 3d show, and experience involves some level of scientific and mathematical knowledge. We need those to create these amazing roller coasters and shows we get to experience, right?
Once you look at the attractions through the lens of science and math, you will gain a deeper appreciation for Disney Imagineers and the knowledge they have that allow us to experience them in a theme park.
Science and Math Attractions at EPCOT
Journey into Imagination with Figment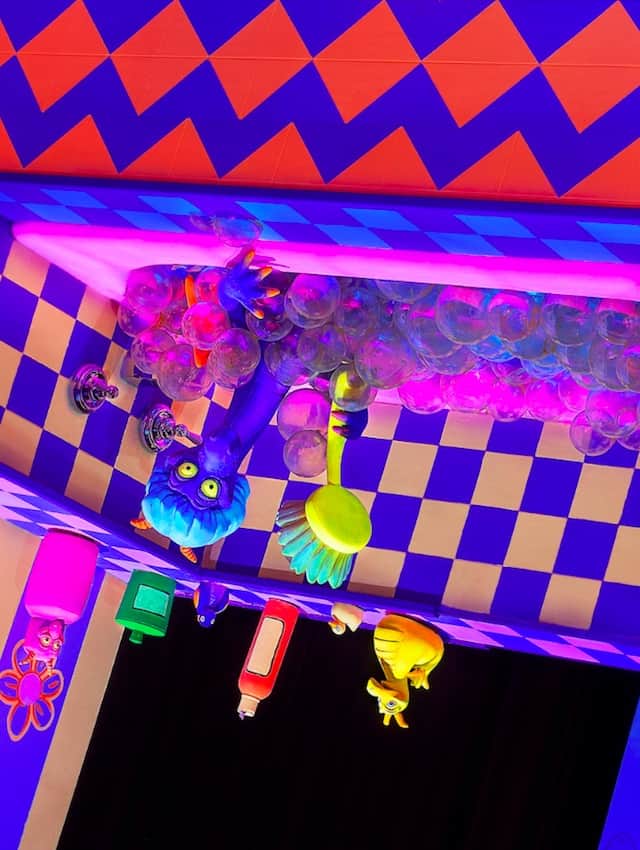 Journey into Imagination with Figment takes Guests through vivid, whimsical sensory labs where surprises await. The Institute's chairman Dr. Nigel Channing sets out to prove how the 5 senses capture the imagination. However, he is upstaged by the mischievous Figment (quoted from Disney website).
Located in the Imagination Pavilion, this ride brings the senses of hearing, sight, taste, smell, and touch alive. It encourages you to use your imagination in the labs and then incorporate it in the world around you long after you leave Disney.
After you get off the attraction, explore the ImageWorks lab where little ones can explore their senses through imaginative play. Lead an orchestra, create a symphony, and design a dragon in this fun multi-sensory play space.
Living with the Land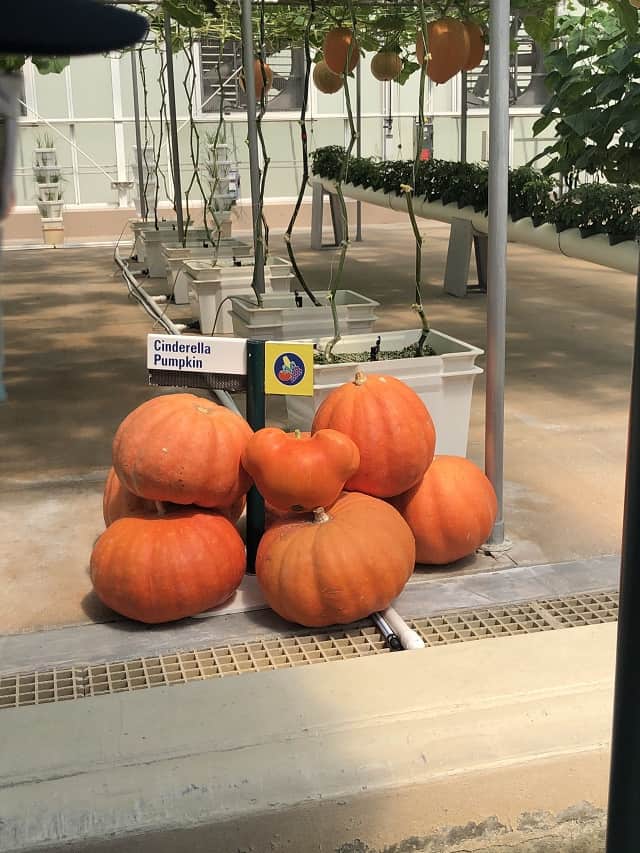 Living with the Land is a gentle boat ride through a greenhouse where you will learn the history of farming. Also, you will discover how Disney is currently using technology to conserve resources in farming practices.
In the greenhouse, you will discover processes like hydroponics (where plants are not grown in soil) and vertical growing techniques which allows for the production of more crops. As an added bonus, the crops raised in the attraction are used to feed Guests at Sunshine Seasons and Garden Grill!
Spaceship Earth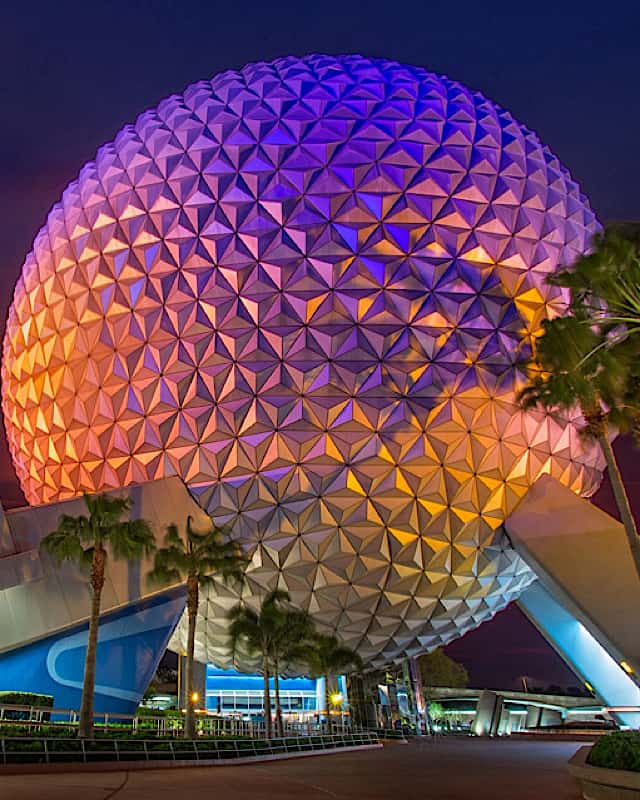 Spaceship Earth also made the list for best attractions to experience if you love history. But, I would argue it also offers an insight as to how communication and technology have evolved over time.
From the beginnings of communication with cave paintings to the advances in computers, this ride gives you the chance to consider how technology has evolved and where it could possibly go. I would like to suggest that Disney get some better technology for those in-ride photos, though!
Test Track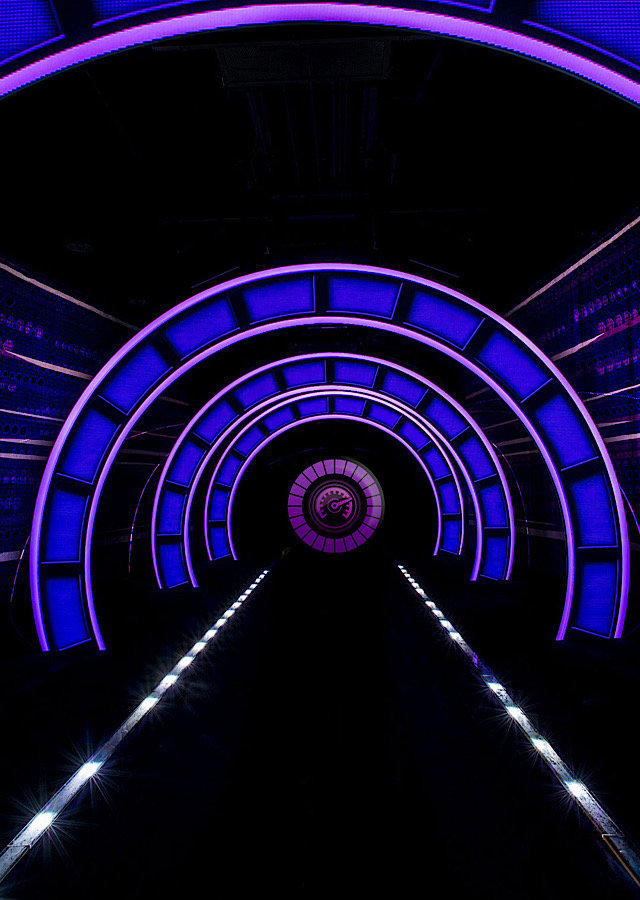 Test Track allows Guests to create a virtual concept car and then test it out in various terrains and obstacles. At the end, the scoreboard shows how well the vehicle performed.
With an emphasis on vehicle design and ride safety, this attraction would appeal to engineers. What makes a vehicle perform better in inclement weather or 50-degree curves? What will make the car accelerate more quickly? Test your hypotheses when you design the car!
After the ride, enter the showroom where you can check out some of the newest Chevrolet vehicles. This attraction is perfect for those engineering and car-loving fans.
Mission: SPACE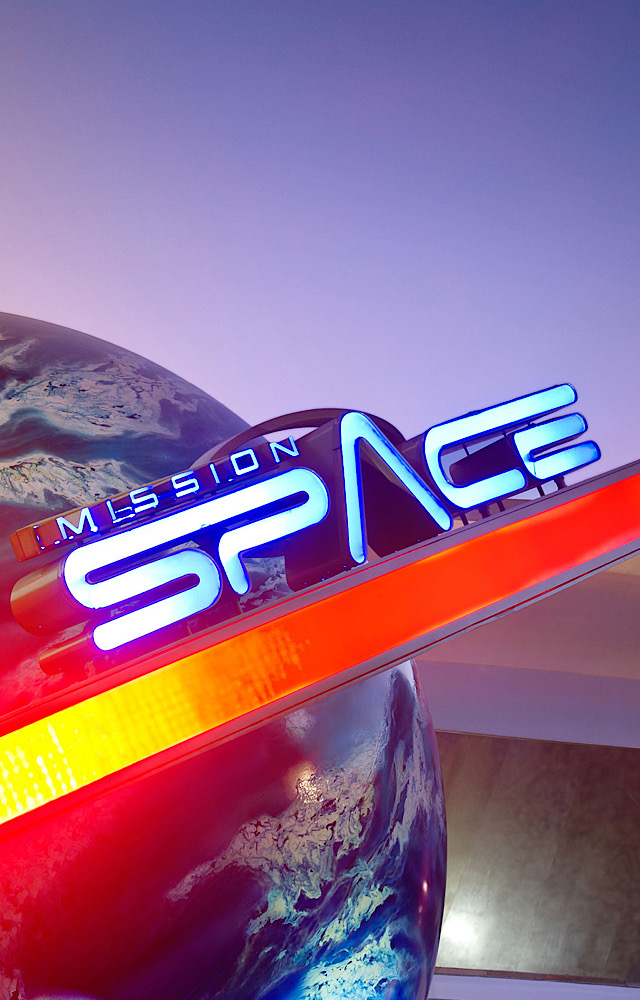 If you can get past the motion sickness, Mission: SPACE is the perfect example of centrifugal force. Essentially, a centrifuge-based space simulator is used to spin and tilt riders around. This simulates the G-Force and speed of a spacecraft launching and re-entering.
This is only available on the orange side as the green side does not spin. Definitely be sure you are in good health and can handle the motion.
The green side is much more tame, but even that is a bit too much for me!
Science and Math Attractions at Magic Kingdom
While the attractions at Magic Kingdom may not scream science, engineering, or the like, you can still find that a few attractions that make you appreciate the way it was created.
Mickey's Philharmagic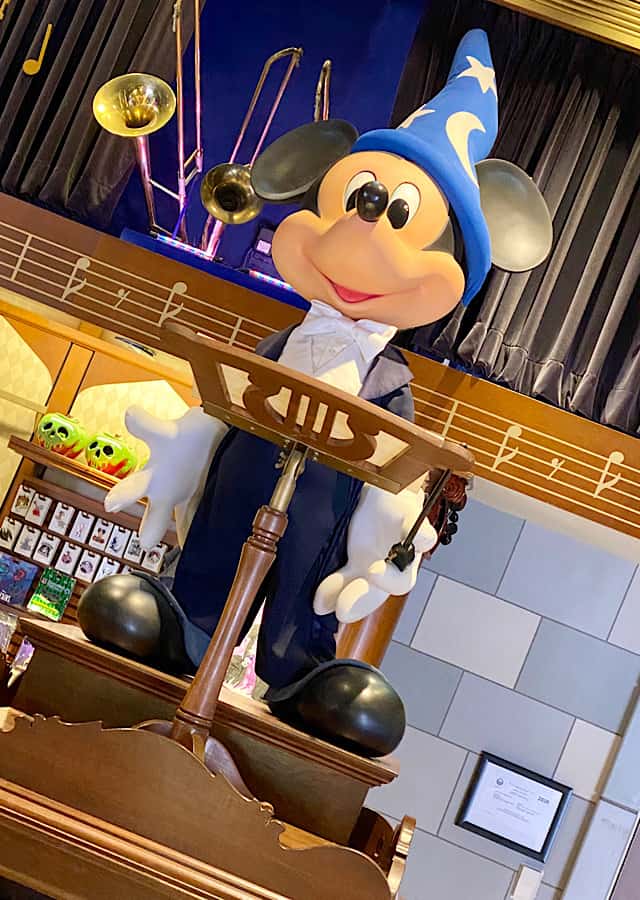 Put on your 3D glasses and take a seat as Donald Duck takes us on a musical adventure of classic animated films. This would be an excellent time to discover how 3D technology works and appreciate the ways it brings a new dimension to a screen.
Water effects, smoke, and other surprises are also in store to help you immerse even further into the show. This synergy allows for a more entertaining experience than if the elements were all presented on their own.
Design Elements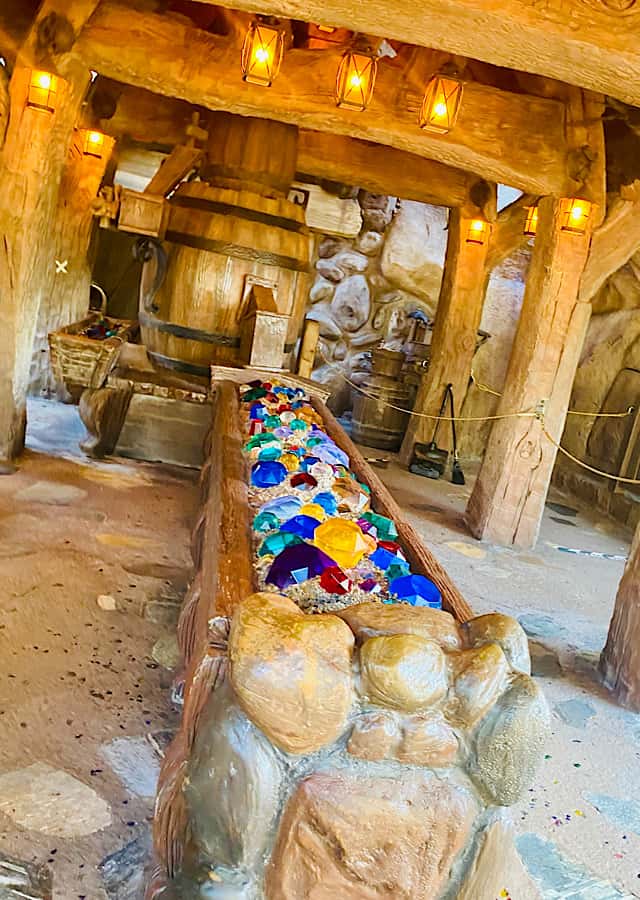 Attractions like Big Thunder Mountain and Seven Dwarfs Mine Train are excellent attractions to appreciate the elements of geology: rock formations, caves, and gemstones.
Dumbo and the Magic Carpets of Aladdin incorporate the mechanics of "flying" by use of the onboard levers. Also, could an elephant ever fly with those big ears? That would be a fun attraction to discuss with your little ones!
Any attraction that uses audio-animatronics is using science, technology, and engineering. Hall of Presidents, Carousel of Progress, and Pirates of the Caribbean are a few that come to mind.
Science and Math Attractions at Hollywood Studios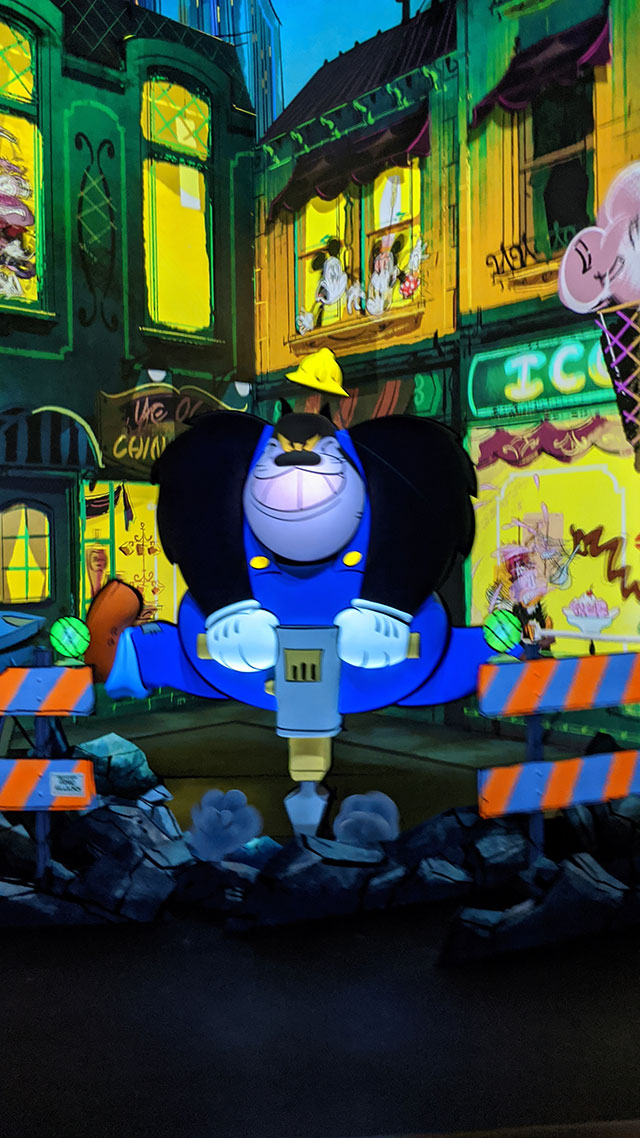 With so much cutting-edge technology, Hollywood Studios is a great park to explore the elements of science and math. From centripetal force to trackless ride technology, it would be hard not to bore your non-science-loving-friends with all of this exciting information!
Trackless Ride Technology
Did you ever think we would see the day we could experience a ride without a track? Of course, many rides don't use a track, but some of the rides at Disney have used technology that makes the vehicles follow a specific track using a programmed sequence. Rise of the Resistance and Mickey and Minnie's Runaway Railway both utilize this technology and call Hollywood Studios their home. Remy's Ratatouille Adventure at EPCOT will also forgo the track, but that is not open yet.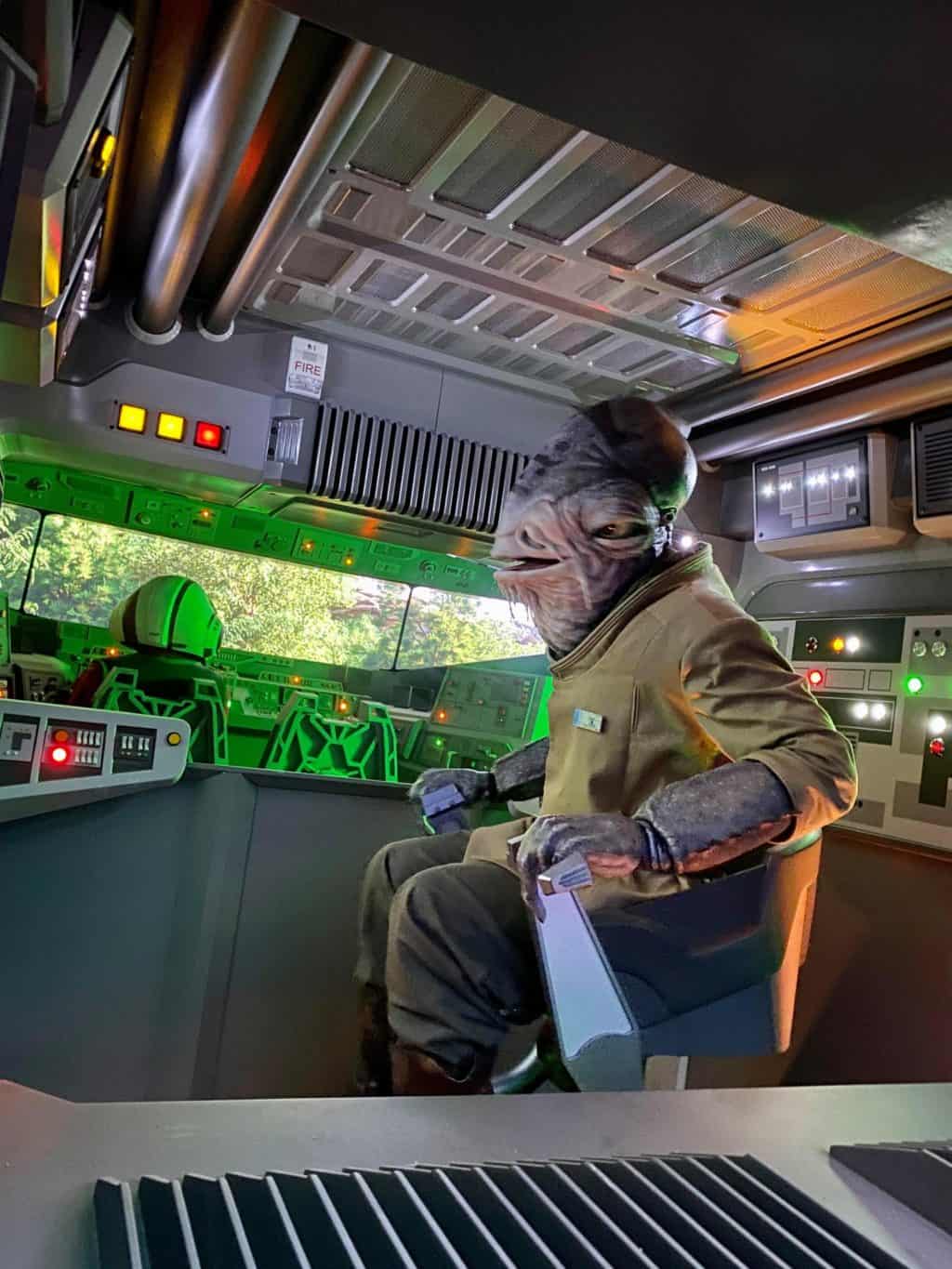 The programmable technology that doesn't follow a forward path means vehicles can go in reverse, sideways, backtrack, and swap places with another vehicle. Compare that to Rock 'n' Rollercoaster, for example, where the vehicles are always in the same order following the same line. It's part of the reason why these trackless rides are so exhilarating.
Alien Swirling Saucers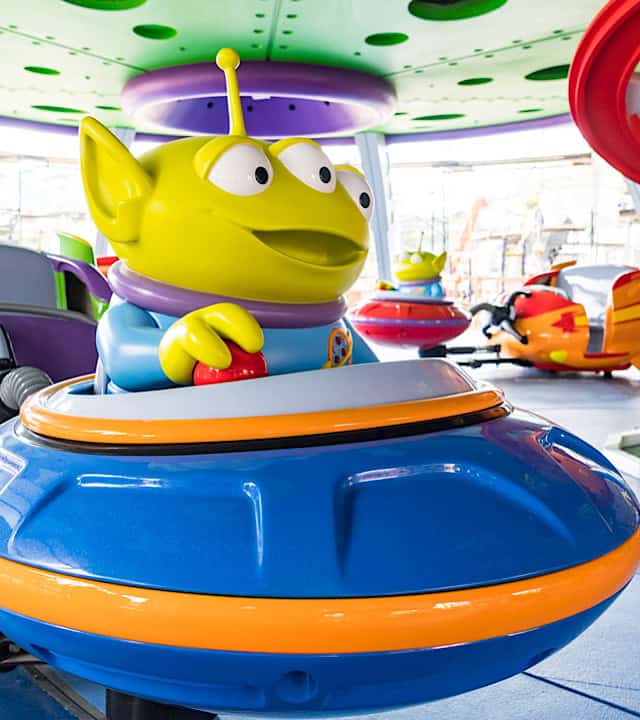 To kids this is a fun and silly ride involving one of the most beloved Disney/Pixar franchises. To science geeks (and I use that term endearingly), this ride screams physics!
Basically, centripetal force is the force that makes something follow a curved path towards a center point. Alien Swirling Saucers accomplishes this in two ways. First, all the ride vehicles follow a path around a circular turn table. Second, each individual ride vehicle also swirls around in a circular motion. The less people in the vehicle, the more likely you are to get thrown from side to side.
Millennium Falcon: Smuggler's Run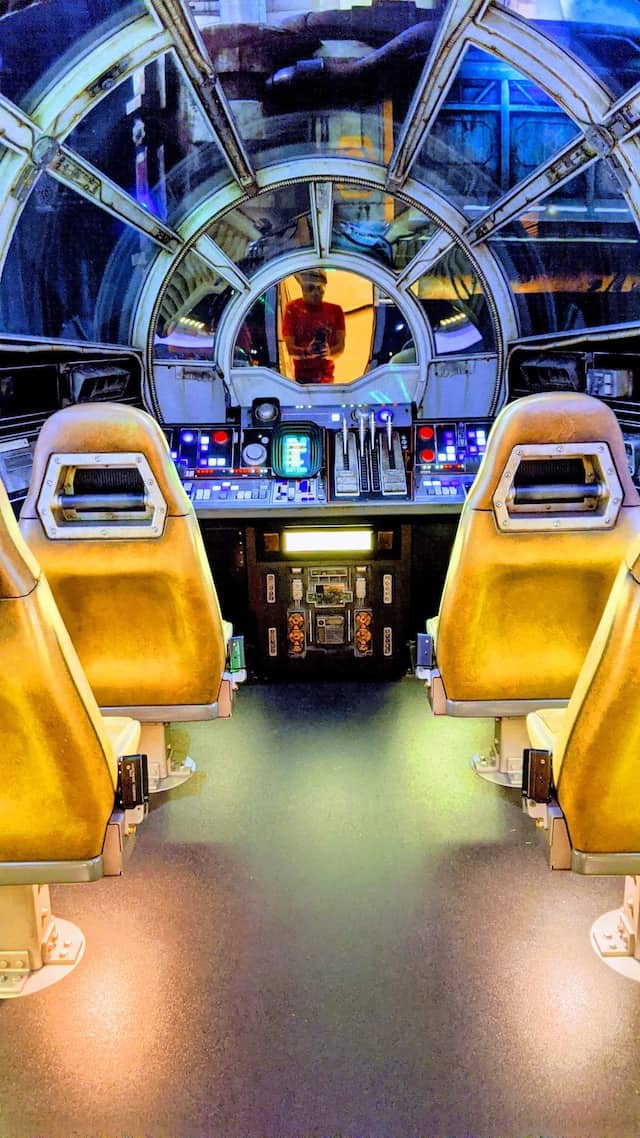 This attraction is like stepping right into the Millennium Falcon. The ride vehicle acts like a simulation chamber where you will be jostled around based on how you control the vehicle. It is similar to Star Tours but more interactive as each person has a role to play.
Rock 'n' Rollercoaster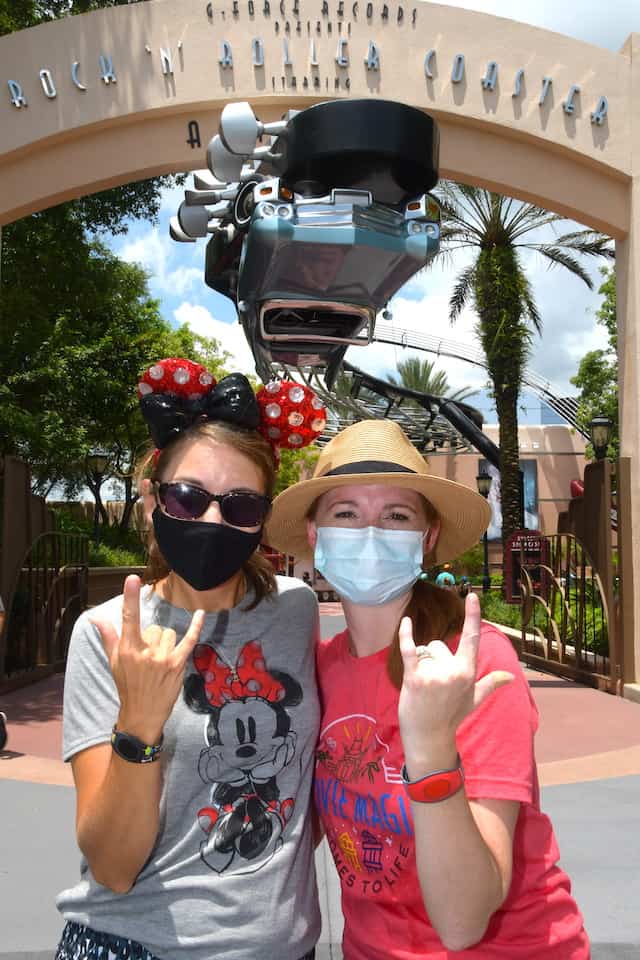 Rock 'n' Rollercoaster is one of the most thrilling attractions in all of Disney World. Guests pretend like they are racing through Los Angeles in Aerosmith's limousine.
Disney used linear motor electromagnetic technology to accelerate riders from 0 to 57 mph in less than 3 seconds. Guests experience up to 5 Gs on the G-Force scale. G-Force Records is quite appropriate, huh?!
Of course, the three inversions incorporate physics into the ride while giving riders one of the most intense experiences in the theme parks.
Science and Math at Animal Kingdom
Zoology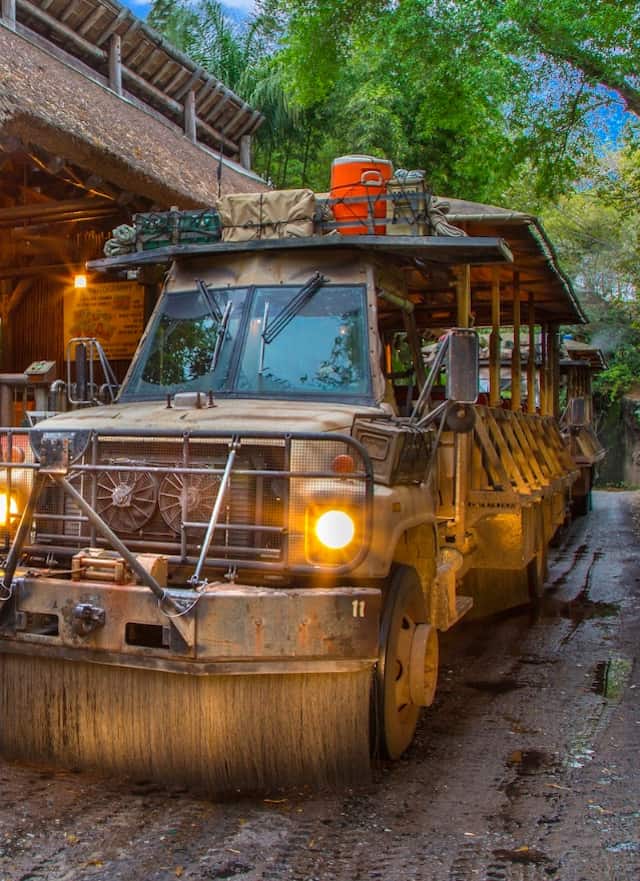 With a heavy focus on animals, Animal Kingdom is heaven on earth for zoologists! Several attractions feature real animals that you can observe, including:
The Kilimanjaro Safari
Discovery Island Trails
Gorilla Falls Exploration Trail
Maharajah Jungle Trek
The Oasis Exhibits
Affection Section
Flight of Passage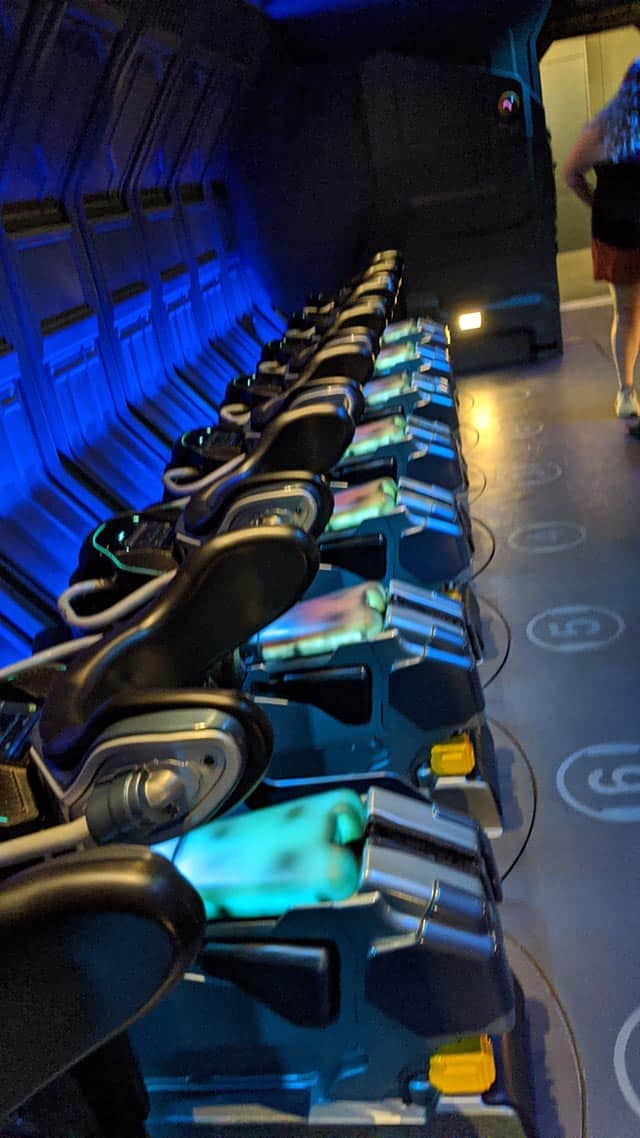 Hailed as one of the best Disney World attractions, Flight of Passage takes riders on a stunning 3D experience over Pandora. The pre-show simulates the technology of linking a human to an avatar in order to fly on the back of a banshee across the Valley of Mo'ara.
Flight of Passage combines 3D technology along with various effects to give riders an immersive experience. The simulator mimics the feel of a banshee under you and also takes you on a few curves, dips, and dives. The smells and wind effects make you feel like you are really there.
Just like Philharmagic, this synergy pulls science and emotions together to create one amazing experience.
Final Thoughts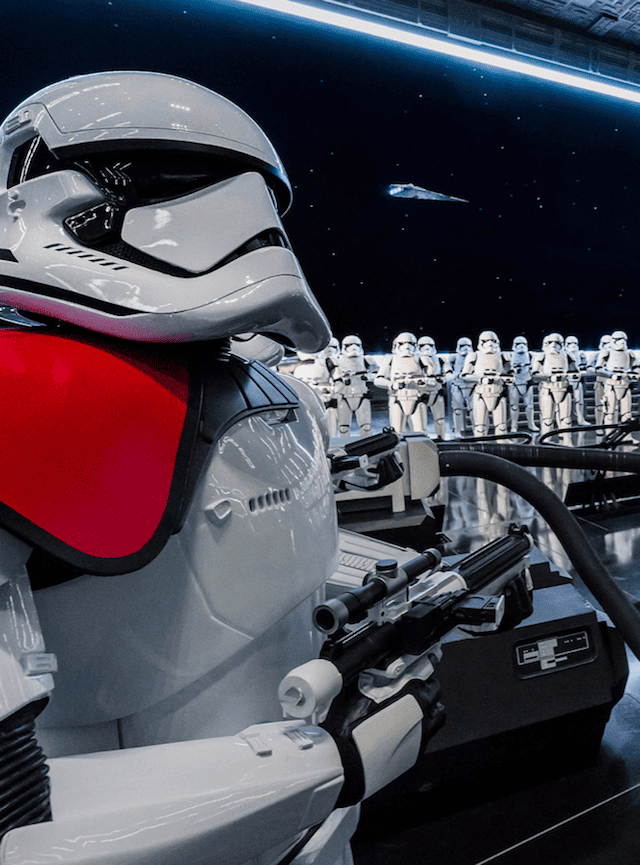 I really wish I could include every single attraction at Disney World that incorporates math and science. Unfortunately, I would be here all day! I tried to include the attractions that focused on science such as the design elements of Seven Dwarfs Mine Train or Journey into Imagination with Figment.
Of course, some rides just scream science or math because of the way they were designed. This flows into the Guest experience of the attraction leaving many to wonder just how Disney did that! Now you know.
What is your favorite Disney World attraction that incorporate math and science? Are there any I left off this list? Share your thoughts with us on Facebook!