Disney has updated its mask policy to more specifically address what is and what is not acceptable. Read on to see the new requirements.
Disney Mask Requirements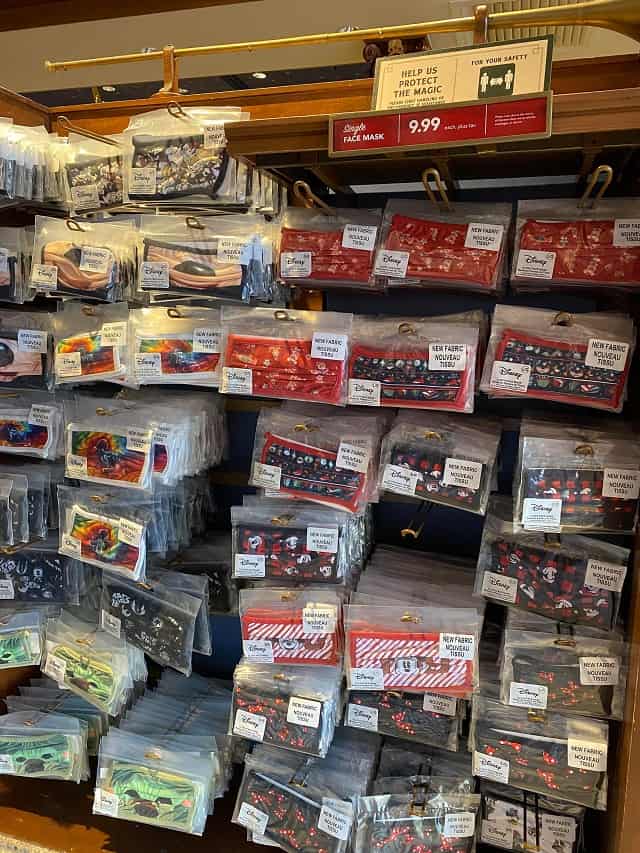 Disney World requires the use of masks for all Guests planning to visit the theme parks, resorts, and Disney Springs area. The requirements have evolved over time. For example, the minimum age was previously 3 years old but now 2 year olds must wear a mask.
Masks must be worn at all times except when swimming, relaxing in your own room, and while eating and drinking. However, you must be stationary when eating and drinking and you cannot do so in queue lines.
With Blizzard Beach reopening in just a matter of weeks, Disney announced their mask policy while visiting that water park. You can see those updates HERE.
Masks are required even if you have the COVID vaccine. Disney recently announced that Cast Members and Guests still need to wear a mask. You can see their statement HERE.
New Mask Requirements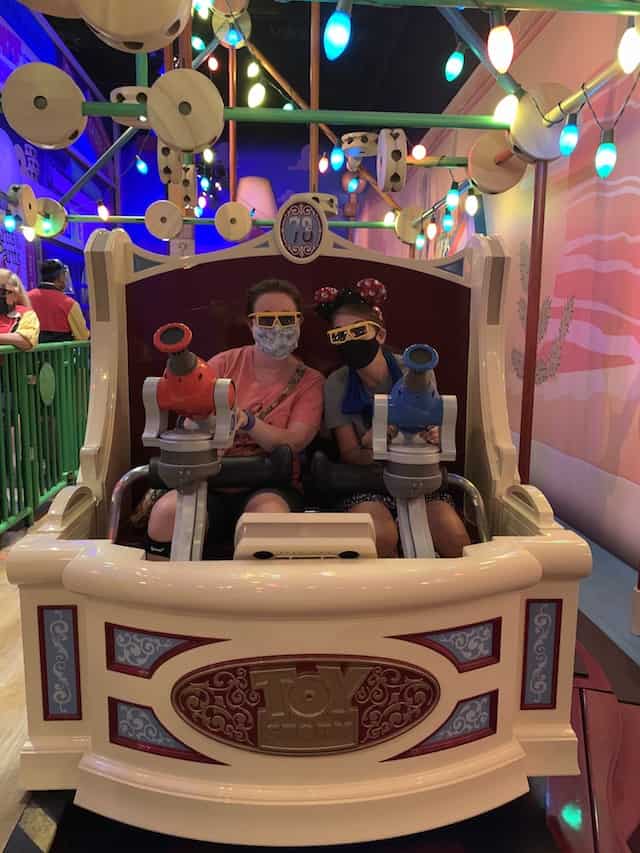 When the parks first reopened, Disney made it clear what were and were not acceptable face coverings.
The masks must consist of 2 layers of breathable fabric, fully cover the mouth and nose, be secured under the chin, and fit snuggly on the sides of the face. Additionally, ties or ear loops must be utilized and allow the Guests to remain hands-free.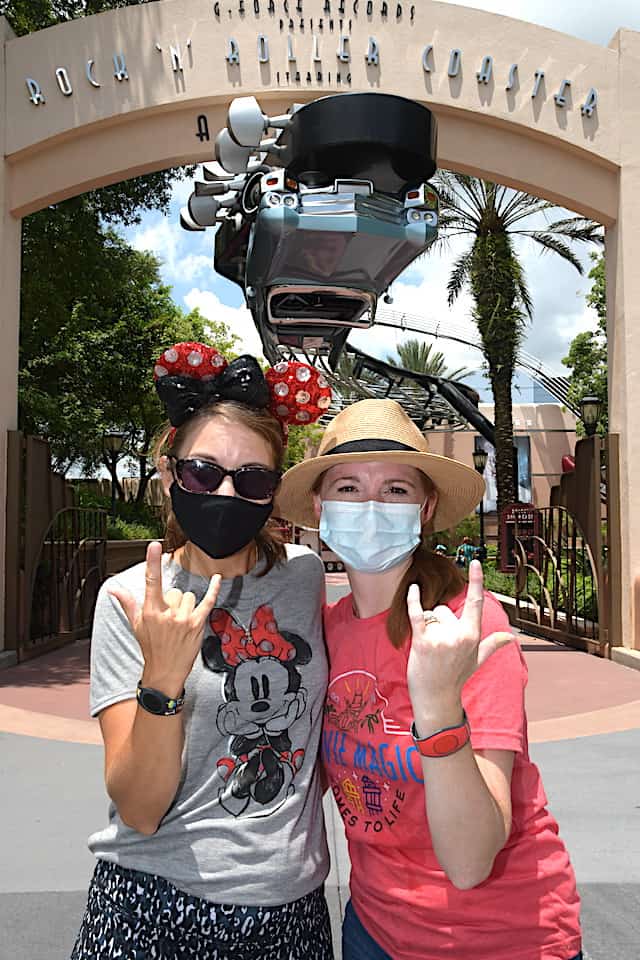 Finally, neck gaiters, bandanas, valves, mesh, or holes are not permitted.
Disney has recently sent out more clarification regarding masks with a transparent plastic panel. These are commonly used so others can see the wearer's mouth.
Disney states these face coverings must:
Be a fabric face covering featuring a solid plastic panel containing no openings that is attached to the fabric on all sides using tight knit stitching
Meet all face covering requirements listed above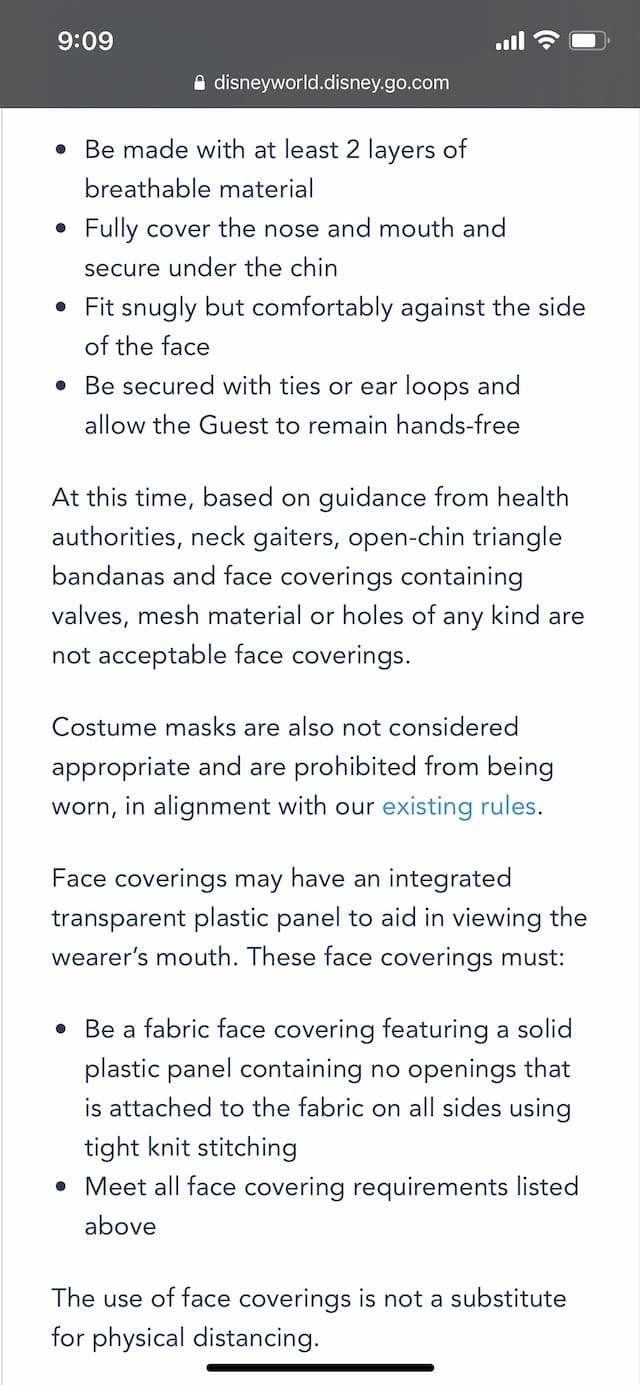 We hope this helps you as you prepare and pack for your trip to Disney. Do you use these types of masks at home? Will you be wearing them at Disney World? Let us know on Facebook.