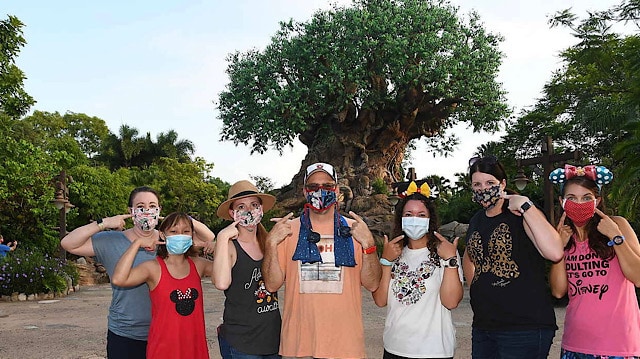 We've seen many changes take place at Walt Disney World since it re-opened this summer. Disney continues to become more strict on the enforcement of its mask guidelines. Recently, they banned eating and drinking while in a queue line for an attraction. Here's the details.
Restrictions on types of masks that can be worn
Back in July Disney World quickly moved to forbid wearing gaiter style masks or triangle bandanas. They require that you wear something that:
Be made with at least two layers of breathable material
Fully cover nose and mouth and secure under the chin
Fit snugly and comfortably against the side of the face
Be secured with ties or ear loops and allow Guests to remain hands free
Guests walking and eating
We've seen constant change in regards to the requirement to keep your face covered while in a Disney World theme park. Early on, guests were walking about with food and drink while not wearing a mask. Guests complained that it made them feel unsafe during this pandemic era.
Mask worn unless stationary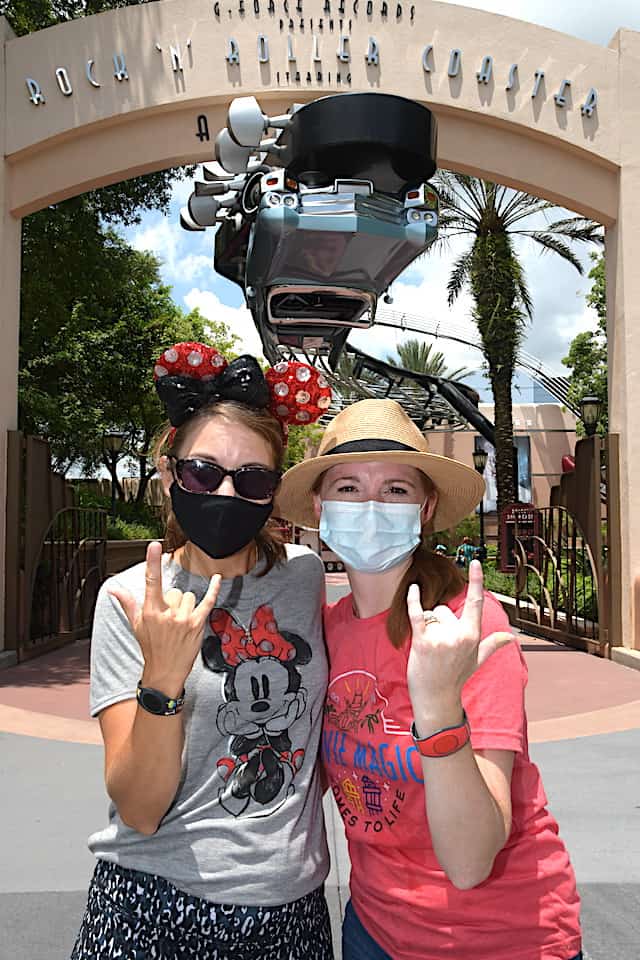 Disney quickly moved to place signs that said they they must wear a mask, unless they are stationary and at least 6 feet from another theme park guest. This guideline seemed to heavily affect those at EPCOT festivals and Disney Springs, as those guests tended to be more of the strolling along eating group.
Mouth AND Nose Covered
Another change was made that placed placards throughout the parks notifying guests that if they don't keep their mouth AND nose covered, they will be asked to leave the theme park. That was likely in regards to the man who attempted to create a protest inside Hollywood Studios.
Keep mask on for photos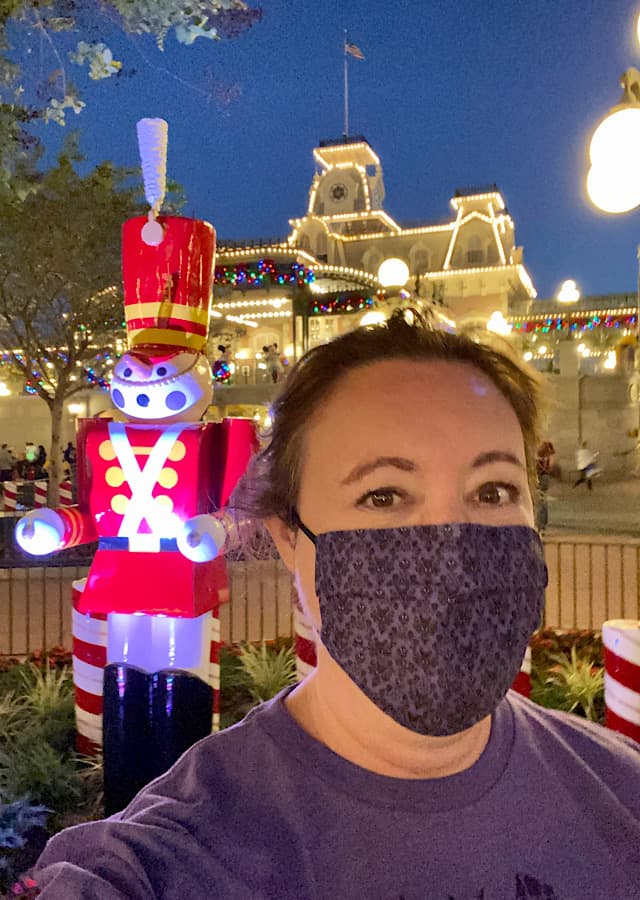 Recently, in the Magic Kingdom, I spotted new placards that remind guests to wear masks at all times, even while taking selfies at park icons like Cinderella Castle. That's likely in response to a famous country singer posting photos of his family in Pandora with not wearing a mask.
No eating or drinking while in line
Recently, Disney World revised it's announcements made over the loud speakers and began notifying guests that they are not allowed to eat or drink while in line for an attraction.
"Eating and drinking are not permitted while in line. face coverings must fully cover your nose and mouth and be worn at all times while in line and on the attraction. guests that do not comply will be asked to leave. Please abide by the queue markings and maintain physical distancing and use the hand sanitizer dispensers provided. Thank you."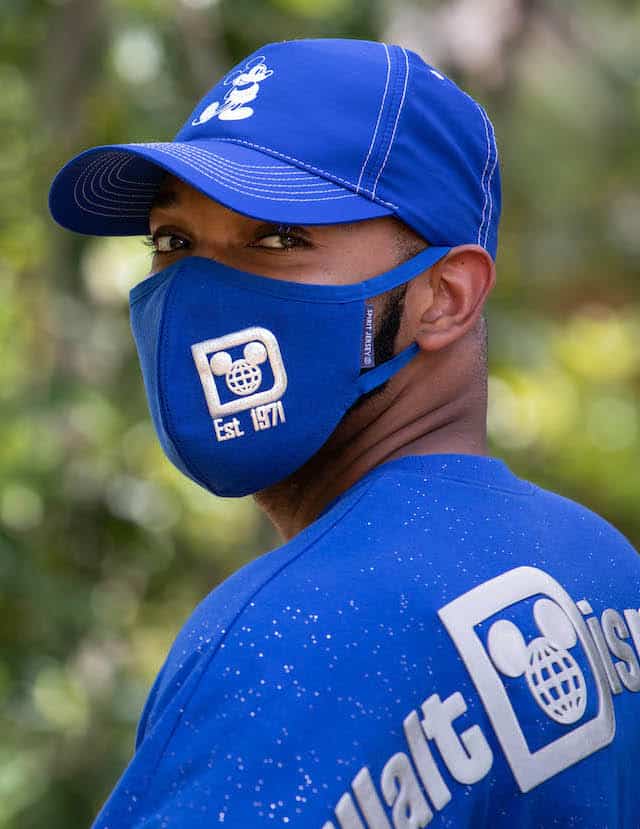 It's obvious that Disney Parks take their responsibility to prevent the spread of the virus seriously and they want the guests to take it seriously as well. If a person cannot or will not comply, they ask that you look to book your vacation in Walt Disney World at a future time.
There's been some odd incidents concerning people's feelings over mask wearing, like the time the man assaulted and threatened to kill a Disney World security person. Disney is merely trying to operate their parks in a safe manner that is in accordance with recommended guidelines.
Guests must be wearing a mask at all times, except for when you are eating while physically distanced, swimming, resting in a relaxation zone, and in your hotel room.
It is not known how long the face mask mask requirement will last, but it's likely to remain until a widely distributed vaccine has been made available.