Walt Disney said it best, "I only hope that we never lose sight of one thing…that it was all started by a mouse." Join us as we say a big "Happy Birthday" to the mouse who started it all.
Birth of Mickey Mouse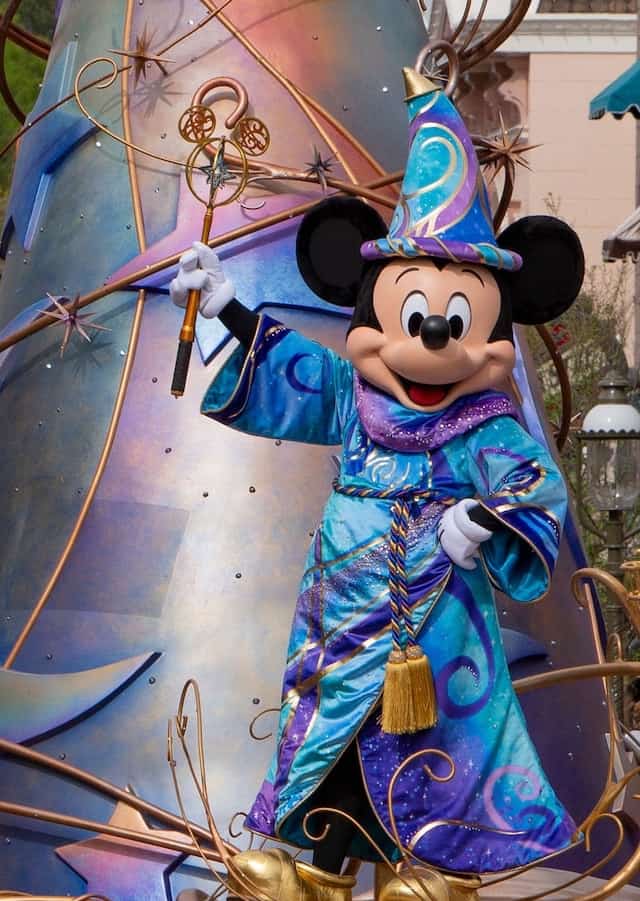 November 18th is the day that we celebrate the birth of Mickey Mouse. Although Mickey Mouse appeared in 2 films prior, Plane Crazy and Gallopin' Gaucho, Steamboat Willie was the most notable film that introduced us to Mickey Mouse.
Prior to Steamboat Willie, the Disney brothers had invested quite a bit of time and resources into a different character, Oswald the Rabbit. The Disney brothers created this character and a series of films for Charles Mintz. As the story goes, Mintz ended up stealing many of Walt Dinsey's artists.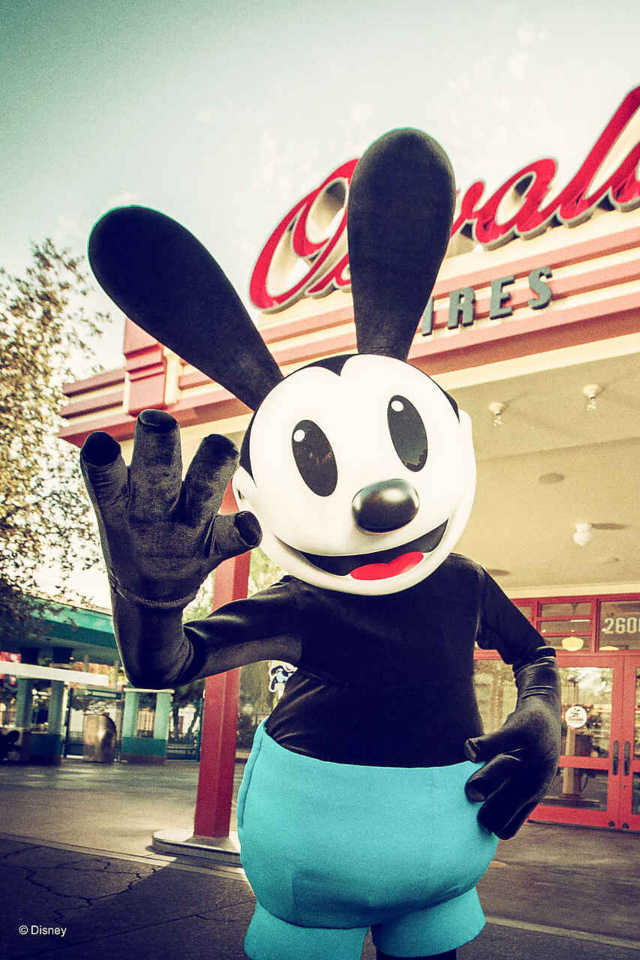 When Walt Disney went to negotiate his contract with Mintz, things took a turn for the worse. Not only did Disney learn that many of his artists had left his company to join Mintz, he would have to take a drastic pay cut. Additionally, he discovered that he didn't own the rights to his favorite lucky rabbit, Oswald.
To say the least, this was less than a magical day for both Walt Disney and his talented team. On the train ride from Manhattan to Hollywood, Walt Disney recollects, "He (Mickey Mouse) popped out of my mind onto a drawing pad 20 years ago on a train ride from Manhattan to Hollywood at a time when the business fortunes of my brother Roy and myself were at lowest ebb, and disaster seemed right around the corner."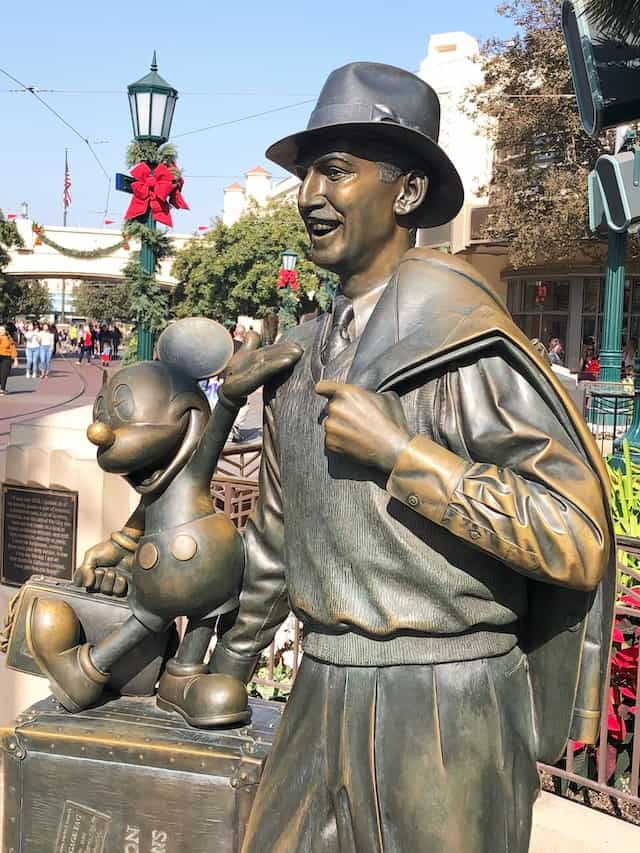 As Walt Disney experienced the blow that he had lost Oswald the Rabbit, Mickey Mouse was born. As they say in Hollywood, "the rest is history." On November 18, 1928, Steamboat Willie debuted and Mickey Mouse forever became our favorite pal.
Host a Mickey Mouse Party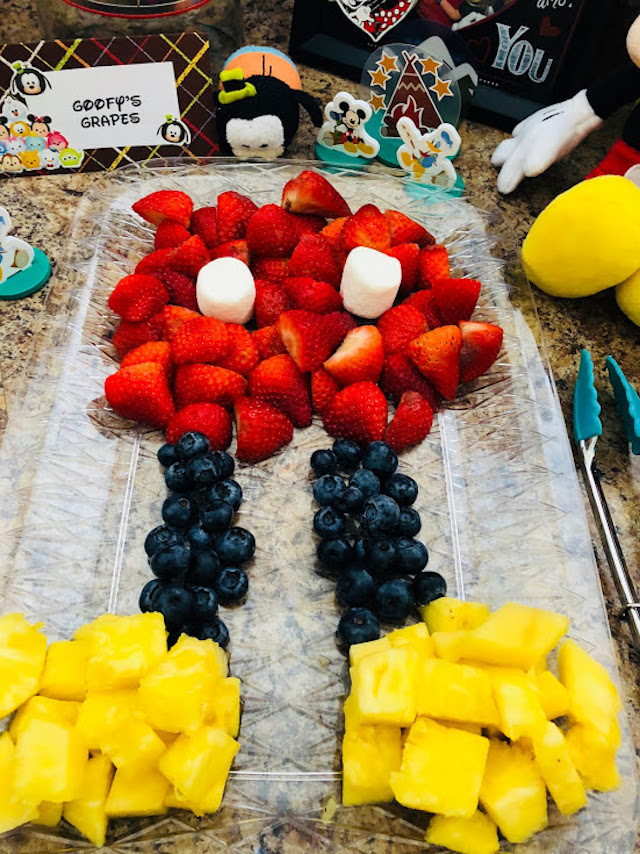 You can host your very own Mickey Mouse birthday party at home. Check out the complete post that shares great menu options, easy decorations, and even fun treats to celebrate Mickey's special day.
Wonderful World of Mickey Mouse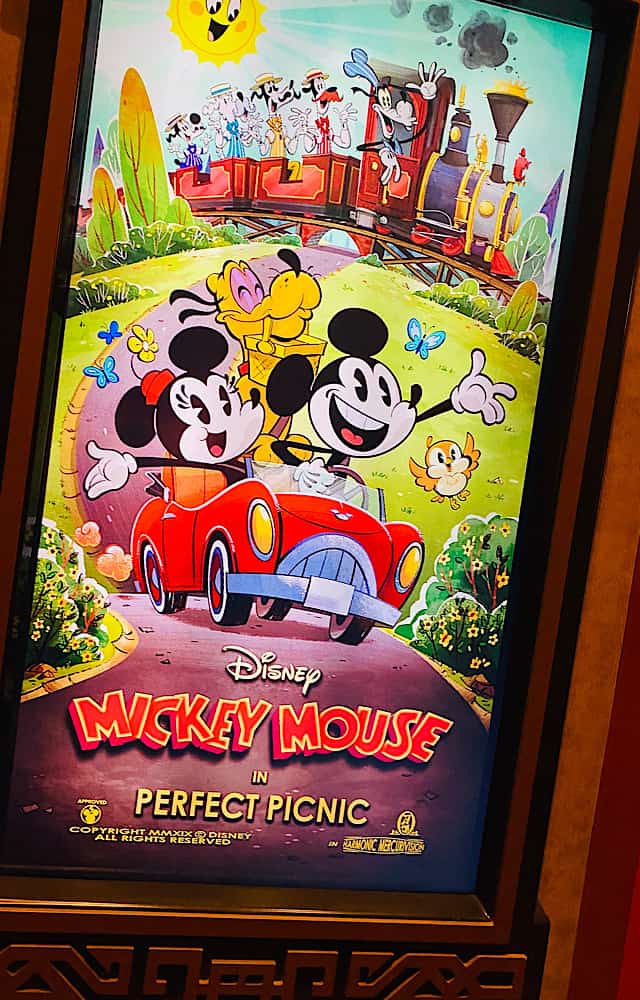 Just in time for Mickey Mouse's birthday comes a BRAND NEW series featuring Mickey and his pals on Disney+. On November 18th, 2 great episodes from the new series "The Wonderful World of Mickey Mouse" will stream on Disney+.
According to D23.com, "for a mouse-terful combination of laugh-out-loud comedy, modern settings, timeless stories, new music, and the unmistakable art style of the Mickey Mouse shorts, which put a contemporary twist on a classic look that harkens back to Mickey's 1928 beginnings."
Great new series "Wonderful world of Mickey Mouse" will premiere on Disney+ on November 18th.
Read all about this great new series HERE.
Make Your Own Mickey Tee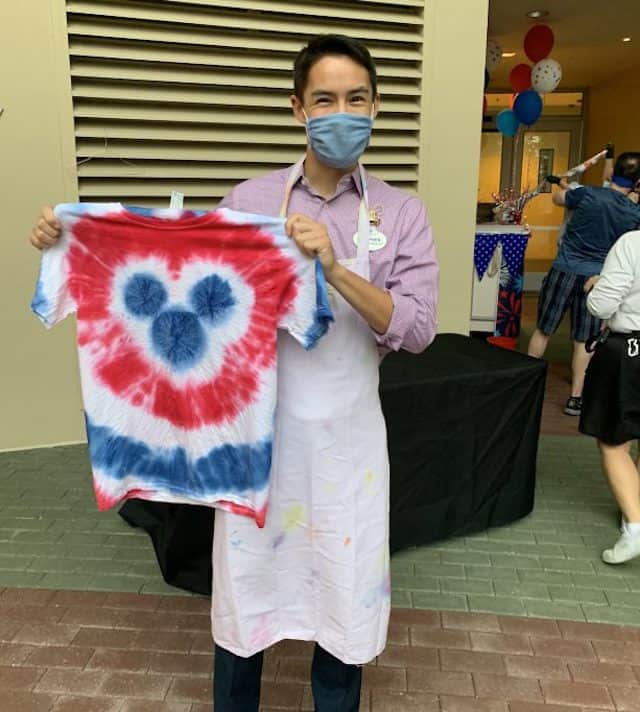 Want to create Mickey Mouse tees for your entire family for your Mickey Mouse celebration? Check out this great DIY project to create matching Mickey Mouse tie-dye tee shirts at home.
This will be such a fun project. Your family will look great celebrating Mickey Mouse at home, or you can even pack these for a future trip in the Parks.
There's Only One Mickey Mouse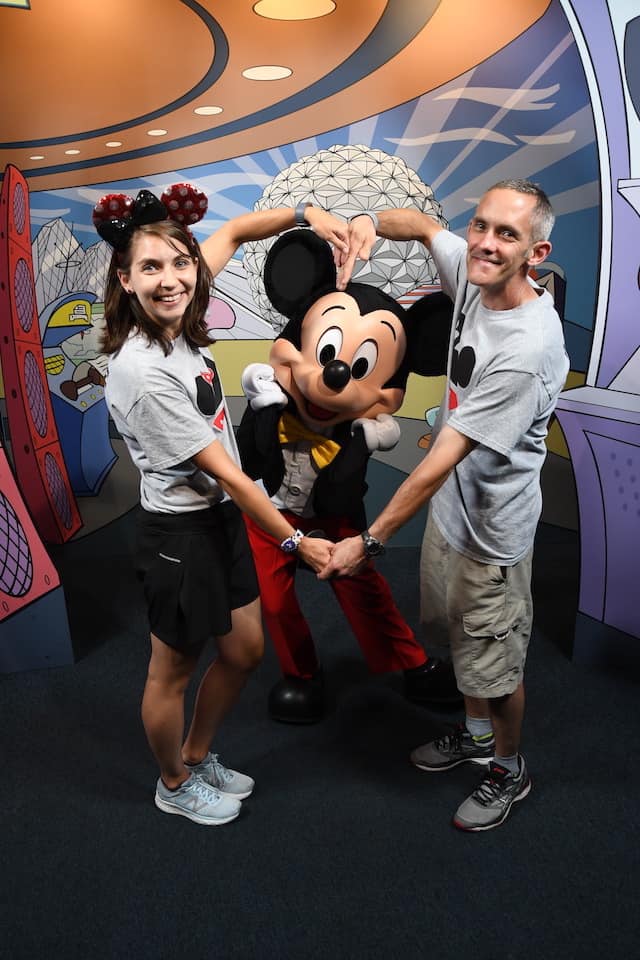 Mickey Mouse is my ALL-TIME favorite character. A couple years ago, my husband and I completed a Park Hopper Challenge for an adult-only anniversary trip. Part of our self-made challenge was to meet Mickey Mouse in each park we visited.
At the end of the day, my husband mentioned to a Cast Member that we met all of the Mickeys that day. She quickly corrected him stating that "There is only one Mickey Mouse." After 16 hours in the parks, I'm pretty sure an eye roll could be inserted here. Follow along as we met Mickey in each of the 4 Walt Disney World Parks HERE.
Special Message From the Crew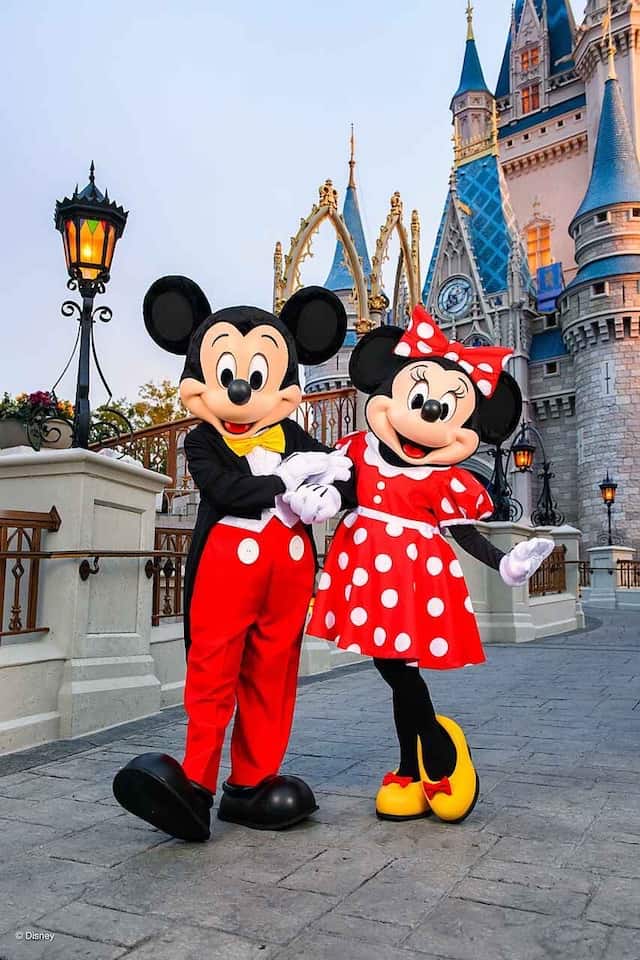 KennythePirate Writer Kate Pruitt shares, "When we first started going to Disney, my little girl's favorite thing was the Character Spot, at EPCOT, where Guests could meet Mickey, Minnie, and Goofy. She called it 'Mickey-Minnie's House.' One day while the rest our party went to rope drop Soarin, my then 2 year old little girl picked "Mickey-Minnie's house" to rope drop. We were the first to arrive. She waited ever so patiently as the line began to form behind us"
"Typically at that spot, Guests waited in line in a carpeted hallway with Disney cartoons playing until it was time to approach the photo spot. But, today was different. When the Cast Member announced it was opening time, she threw open the door, and a surprise waited for us. Mickey was there, kneeling with arms wide open."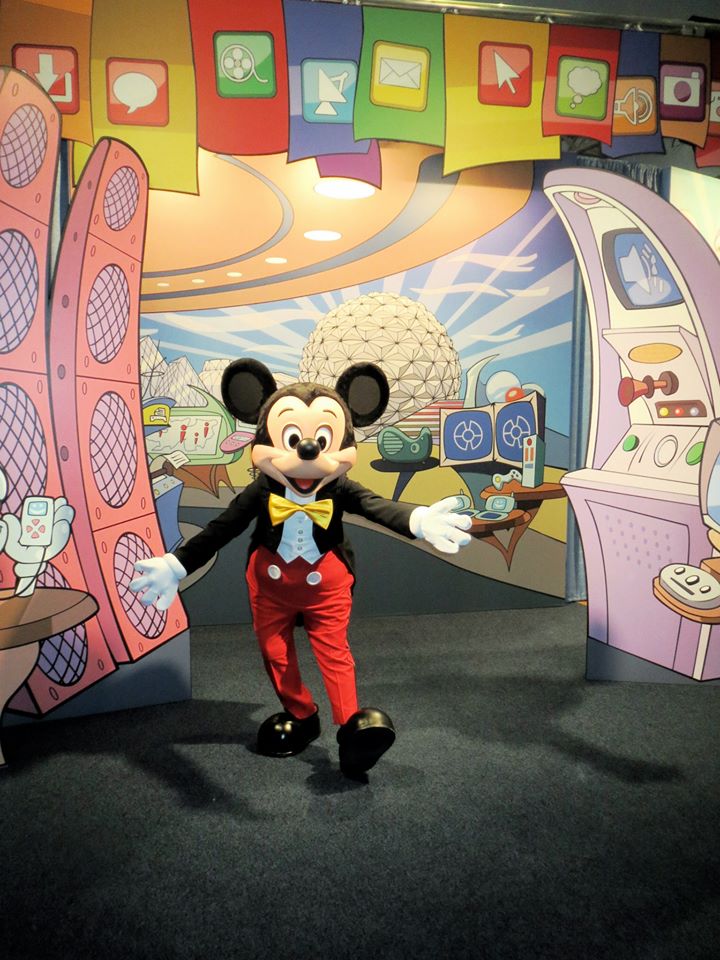 "My little one ran to him, then he took her hand and paraded her down the hall to the spot where the other characters, their handlers, and photographers all cheered. I had no idea this was even possible. It definitely felt like Pixie Dust. She had as much time as she wanted with each of her beloved "puppets" as she calls them.
"We had no idea that this would be the last time we could visit the Character Spot. EPCOT's construction meant the Character Spot would close. We miss this location, and we are looking forward to seeing where Mickey and Pals land once EPCOT's facelift is finished."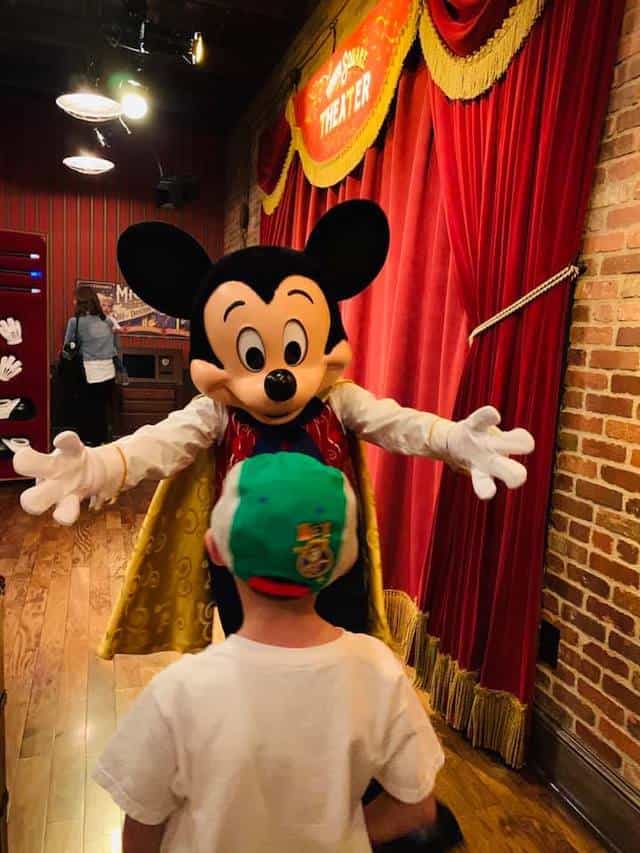 Maggie Baltz shares, "I have so many wonderful memories of Mickey. My children meeting him for the very first time is one of my favorites. Seeing their eyes light up was just so special, but this photo was taken this past February stands out to me too. At that time, it was just like any other time we met Mickey, but looking back only nine months later it seems special to me because it was the last time we were able to actually hug him."
"Seeing this picture with his arms open wide ready to give my son a hug makes me look back at how truly special those moments and memories are and it really adds to the Disney magic. I certainly hope we can hug Mickey again when it's safe to do so. These moments are so memorable as a parent. Happy Birthday, Mickey!! Thank you for all of the wonderful memories!"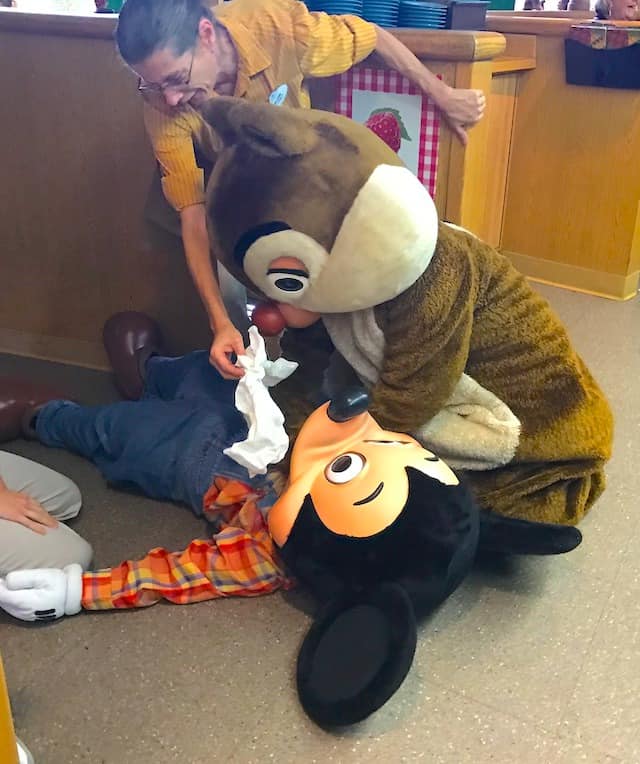 Christina Knerr shares one of her favorite memories: "Mickey makes everything about Disney magical. I have so many memorable moments with the Big Cheese, it's hard to narrow down my favorite. One that is at the top my list is when we were at the Garden Grill restaurant in EPCOT. I brought a new (unworn) sneaker to have the characters sign."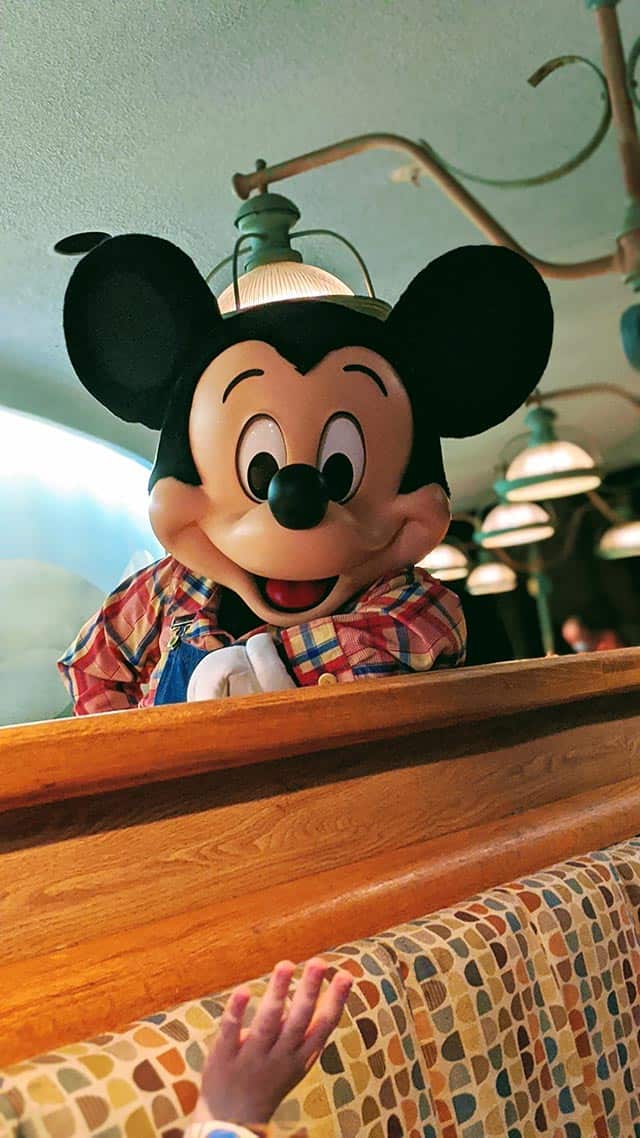 "Dale began the shenanigans by pretending the shoe smelled. He brought it over to Mickey to smell who "passed out." Dale began doing CPR to revive him. The whole restaurant was in stitches and they made us laugh so hard we couldn't stop smiling the rest of the morning. Happy Birthday Mickey!!! Thanks for all of the wonderful memories."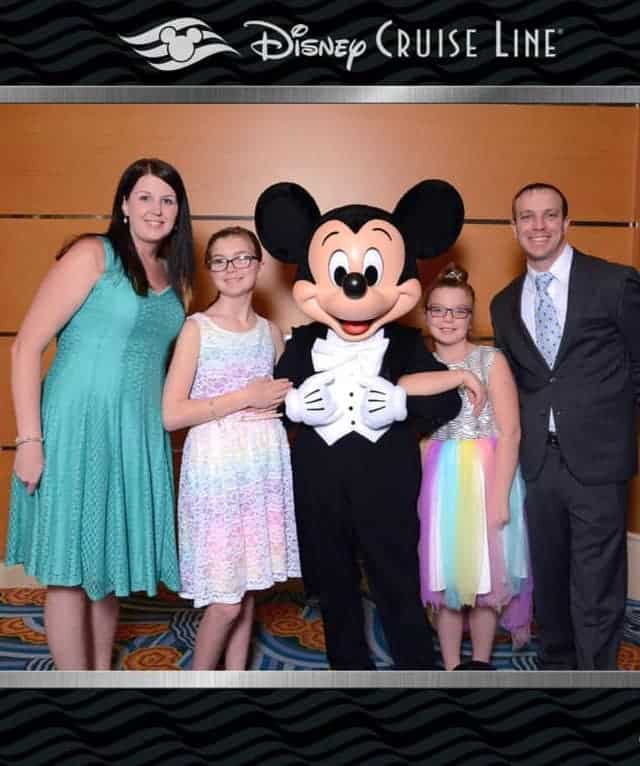 Writer Jessica Watkins shares, "Happy Birthday Mickey! We loved seeing Mickey in a new outfit each day of our cruise. My favorite was formal night. He wore a tuxedo and greeted each of my daughters by twirling them like a ballroom dancer."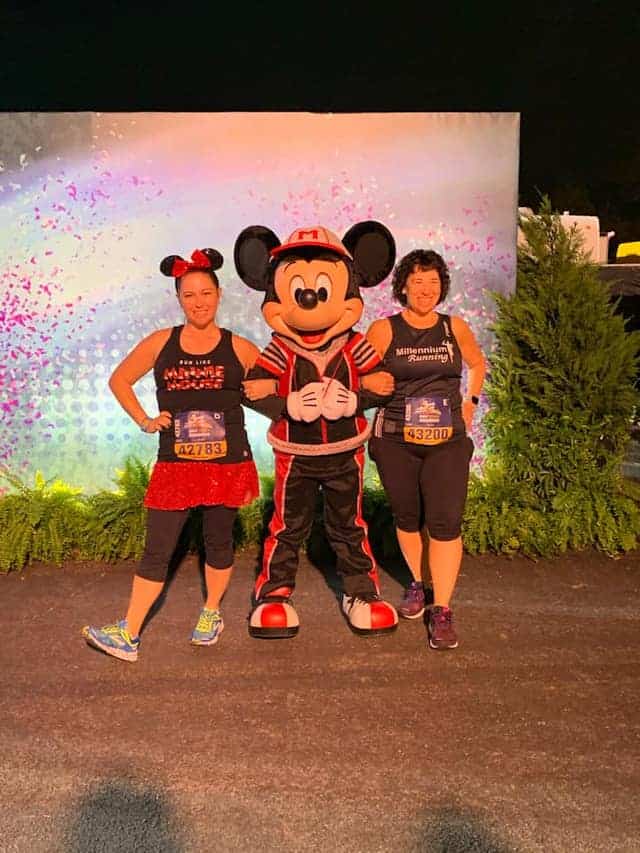 Heather Alosa shares, "Happy Birthday Mickey!! I love seeing you in all of your different outfits, but I loved seeing you ready to run! I can't wait to give you a big hug again!"
Writer Rebecca Davis shares, "Happy Birthday, Mickey!! I love seeing you anywhere in Walt Disney World or on the Disney Cruise Line. No matter the age, my son lights up when he sees you!"
Susan Phillips recalls her favorite memory, "On my visit last month, Mickey asked me to "socially distance" dance with him at Hollywood and Vine. It was such an unexpected and magical surprise. Happy Birthday Pal!"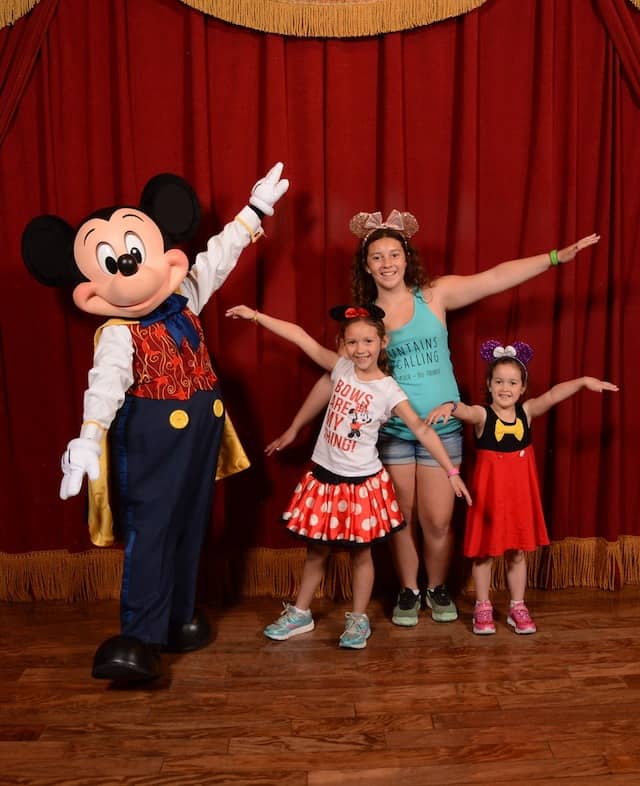 Jamie Fonseca shares, "Happy Birthday to my favorite pal, Mickey! Every time I've met him has been magical, but I think the most special time was when we met "talking Mickey."
"Mickey told my girls all about his favorite Tiki Birds and then taught them to fly like Tiki Birds while he sang "In the Tiki-Tiki-Tiki-Tiki-Tiki room…" with them. Mickey saw me crying (happy tears) and told me he thought I needed a special hug and photo, just the two of us. Every time I think back to that moment, I can't help but begin to tear up again! Thank you Mickey for all of the magic!"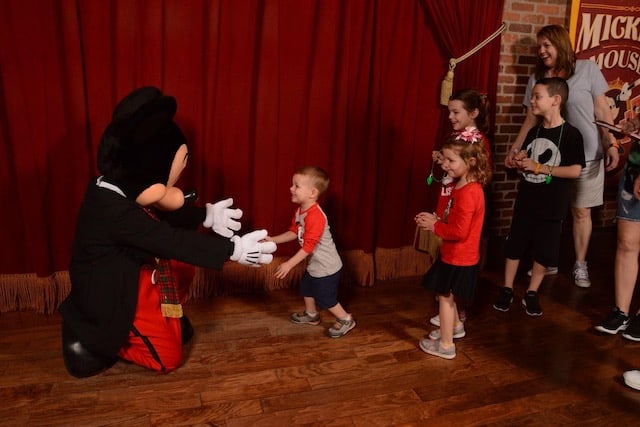 Monica Street shares, "My favorite moment with Mickey was at the Christmas party in 2018. It was the first day of our trip, and my 2 year old was not warming up to the characters like I had hoped."
"We met Mickey Mouse close to the end of the night, and my 2 year old ran up to him. Mickey had his arms wide open ready to give him the biggest hug. In that moment, my son warmed up to the characters and had no issues for the rest of the trip."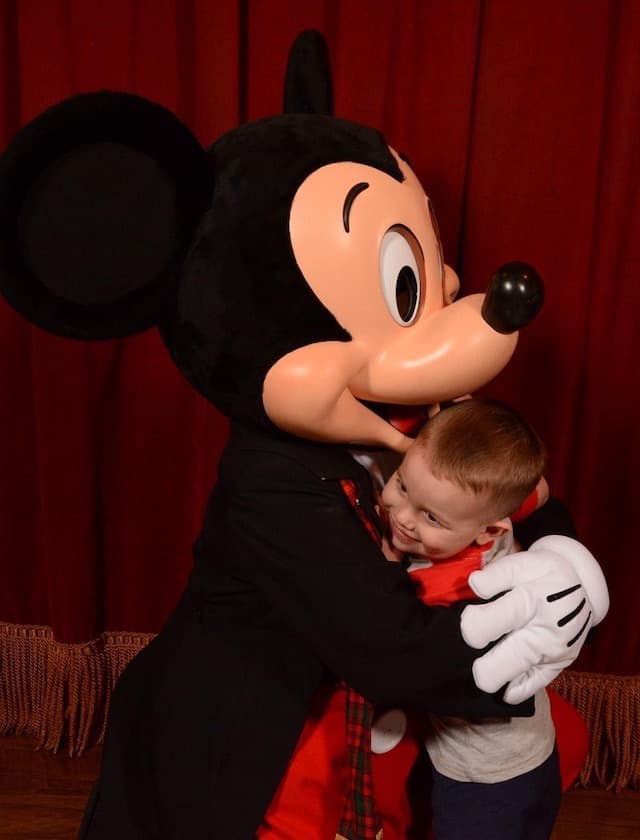 "Mickey is magic! Thank you for the sweet memories, Pal!"
One of my favorite memories with Mickey Mouse was while dining at the Storyteller's Cafe in Disneyland last year. As we enjoyed our breakfast, we had met all of our Mickey's pals, but we still hadn't met Mickey. Before leaving, Mickey came to our table, pulled up a chair, and acted like he was part of the family.
I love that no matter how old I am, I always feel like a kid whenever I see Mickey. He has a way of making each of us believe the best in ourselves and in others. A hug with Mickey truly feels magical and you feel as though any wish is possible, if you just believe. Happy Birthday Mickey! We can't wait to "See ya real soon!"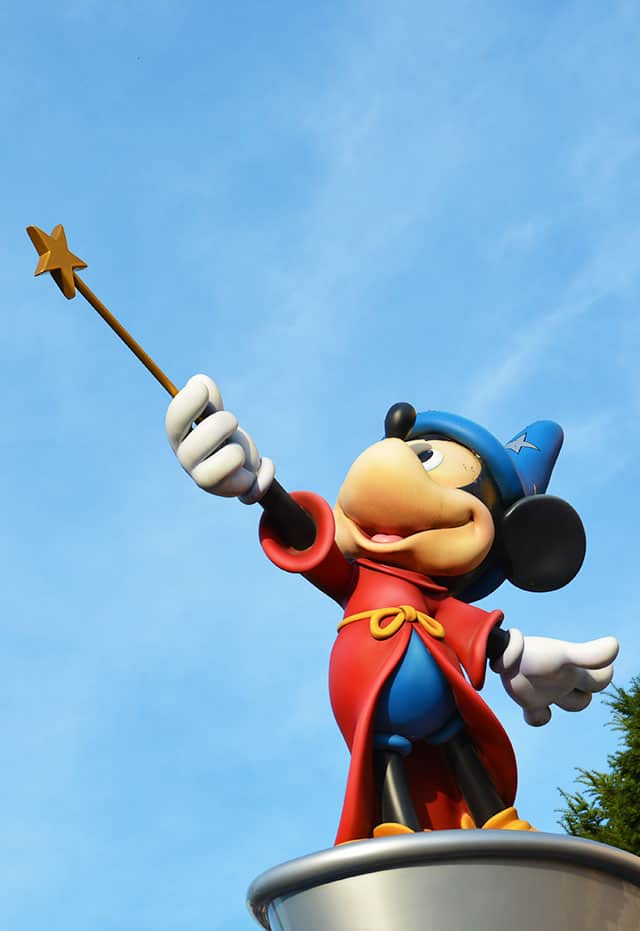 What are your favorite memories with Mickey Mouse? Will your family be celebrating Mickey Mouse's birthday at home or in the Park this year? Share your thoughts with us on our Facebook Page.
Are you planning a vacation? Reach out to our trusted travel agency sponsor Authorized Disney Vacation Planner
Mouse Class Travel
!