"We ready to party, we won't be late, if you're excited lemme hear you say M-I-C-K-E-Y M-O-U-S-E!" It is always a good time to host a party featuring the mouse who started it all, Mickey Mouse. Join me in hosting a party that will have everybody excited to get their ears on.
Party Planning
When my youngest told me that she would like to have a Mickey Mouse party to celebrate her 6th birthday, I was so excited. A few weeks before each of my kid's birthdays, we will plan their party making the guest list and we will look on Pinterest for inspiration.
We do not spend a great amount of money, but I do try to include some of their favorite ideas and inspirations to make their day extra speical.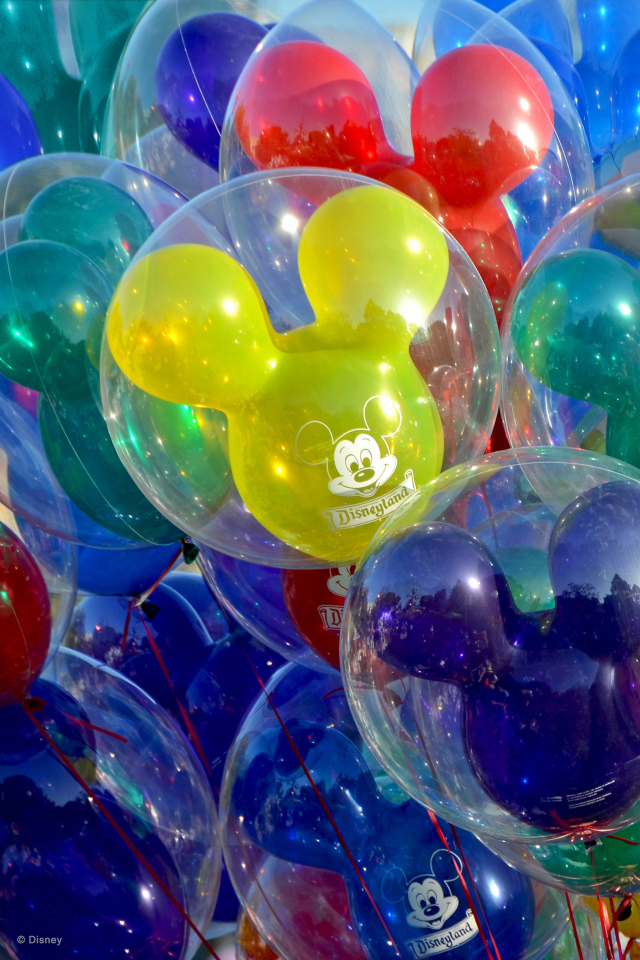 The ideas for this Mickey Mouse themed party can be used for a birthday party, to surprise your family with a Disney trip, or even to celebrate Mickey Moues's birthday on November 18th.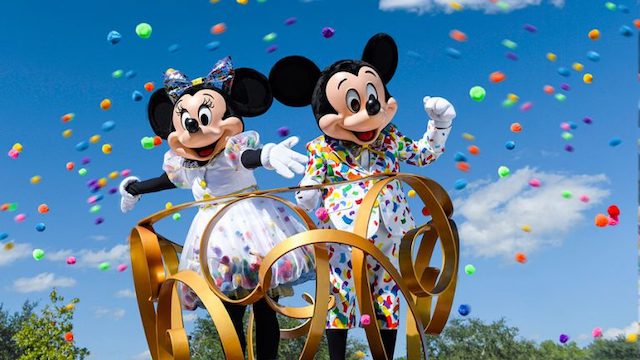 Balloon Garland
A very quick, simple, and cheap way to bring some color to a party is to create a balloon garland. Simply choose balloons to coordinate with the colors of your party and tie them off as normal.
Use fishing line and thread this through a sewing needle. Measure the length of fishing line that you will need for your space. Tie the fishing line off on the far right end.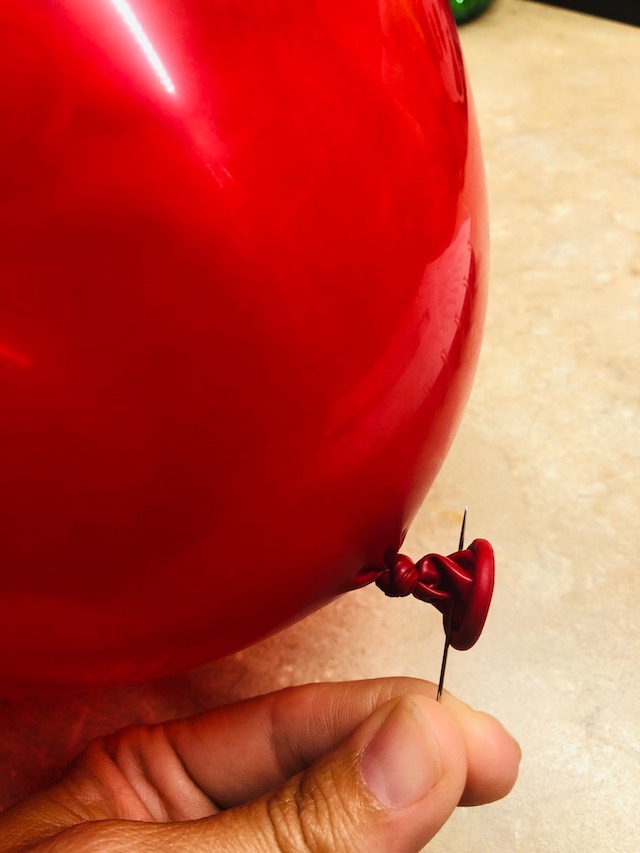 Place the needle through the tied off end of the balloon and push the balloon all they way down to the other end.
Continue to string the balloons along this fishing line until it is nice and full. Tie off the remaining end and hang.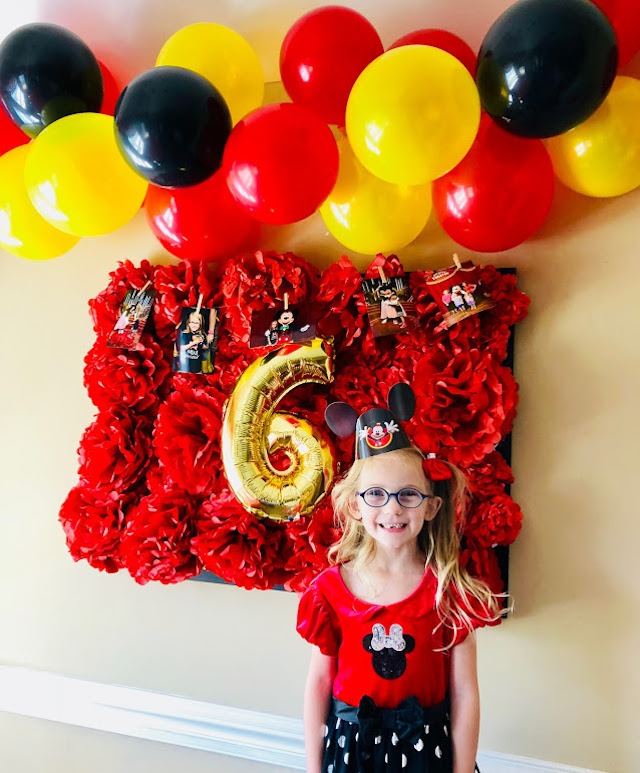 Streamers
Streamers are a low-cost way to bring some color to your party space. We took two different colors, twisted them and hung them as a garland around our kitchen.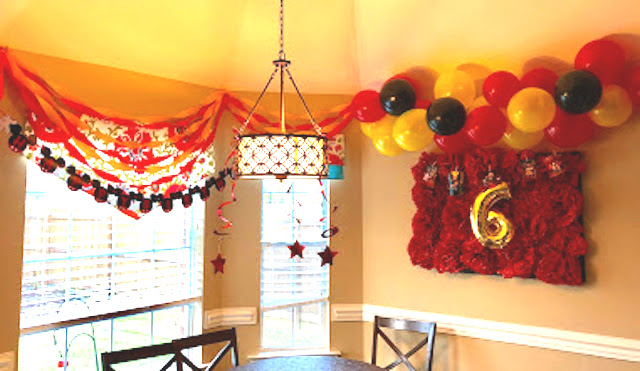 We made a photo backdrop using red tissue paper and flower decorations found at our local dollar store, and we hot glued them to a foam board. This was a very inexpensive way to bring a pop of color to our space.
To complete the look we added a foil number balloon and a garland of photos of our birthday Mouseketeer with her pal, Mickey Mouse.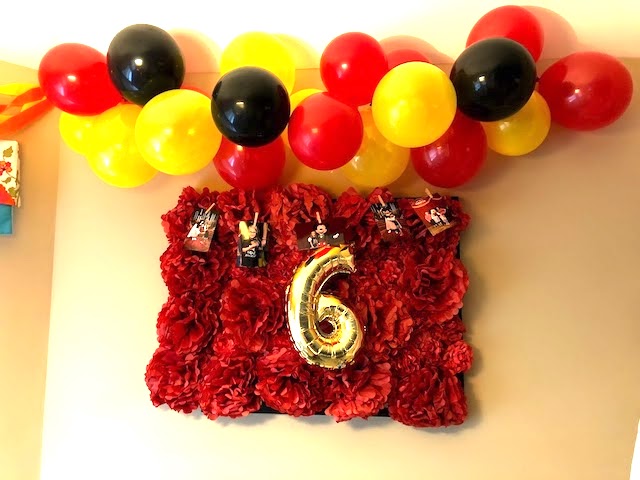 Food Area
At Magic Kingdom we greatly enjoyed ice cream that was served in a kitchen sink from the Plaza Ice Cream Parlor in Magic Kingdom.
This adorable souvenir came home with us, and we used our Mickey Mouse kitchen sink to hold our cutlery for the party. It was a bright, fun accent to keep with the Mickey Mouse theme.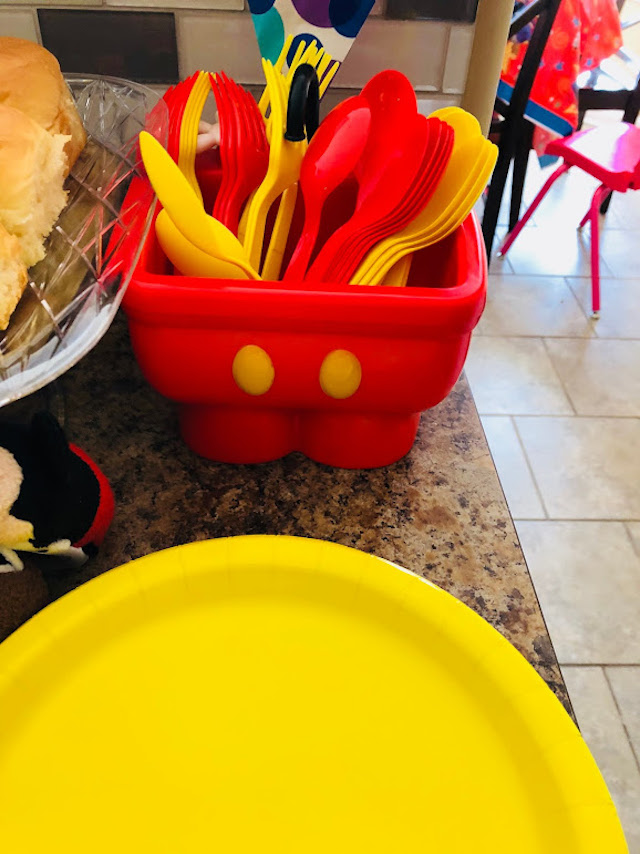 Minnie Mouse Oreos
These Minnie Mouse Oreos are so easy and they were a big hit with all of our little Mouseketeers.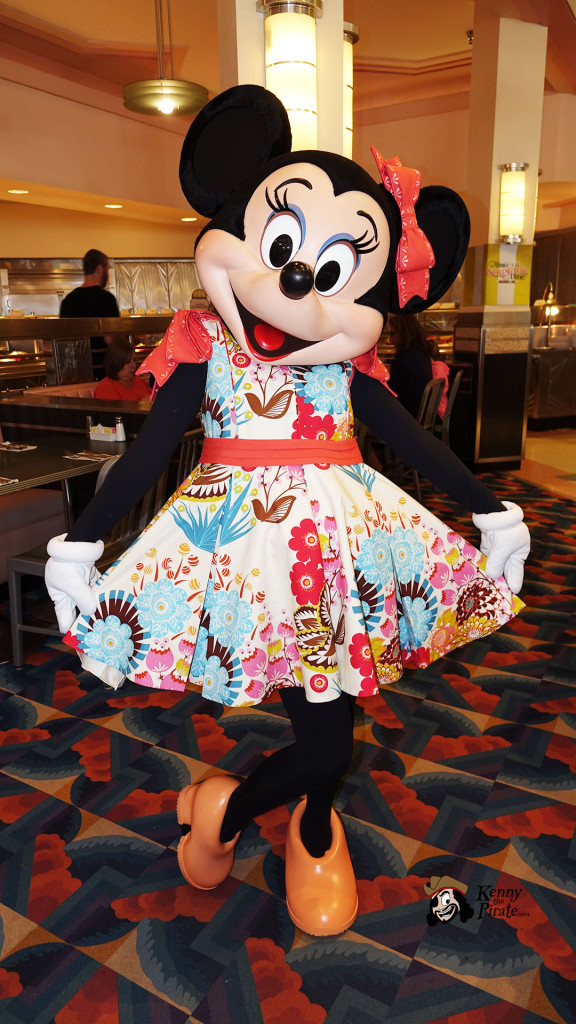 Items needed for these sweet treats:
Regular sized Oreos
Mini-sized Oreos
Pink chocolate melts
White sprinkles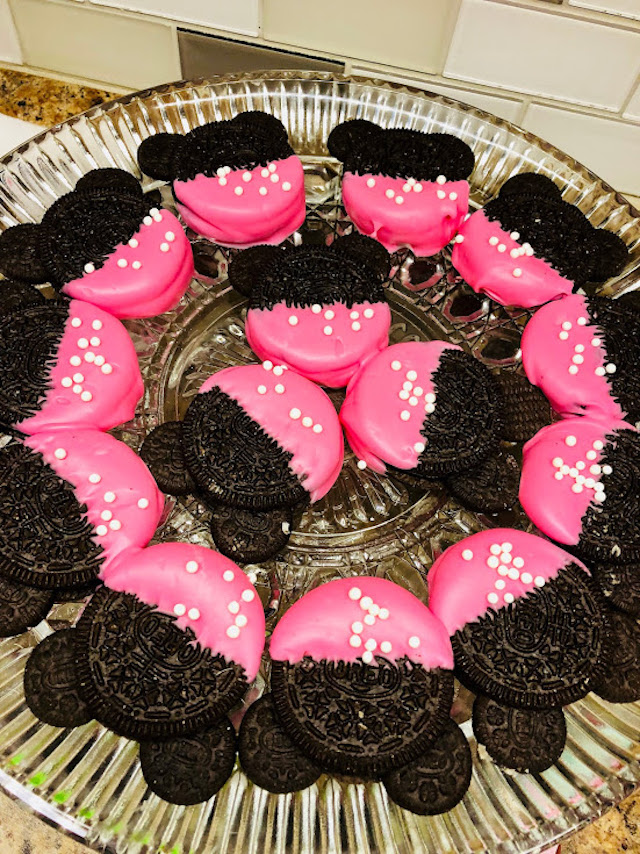 Steps:
Split apart the mini-sized Oreos
Insert 2 on either side of the normal-sized Oreo to form Minnie's head
Warm up melted chocolate according to package instructions
Dip your Oreo halfway into the chocolate
Immediately add white sprinkles (the melted chocolate hardens pretty quicks so add sprinkles before the chocolate hardens)
Mickey Mouse Fruit Tray
Strawberries for the pants, blueberries for legs, pineapple shoes and 2 marshmallows for a sweet treat for the iconic white buttons on Mickey's pants.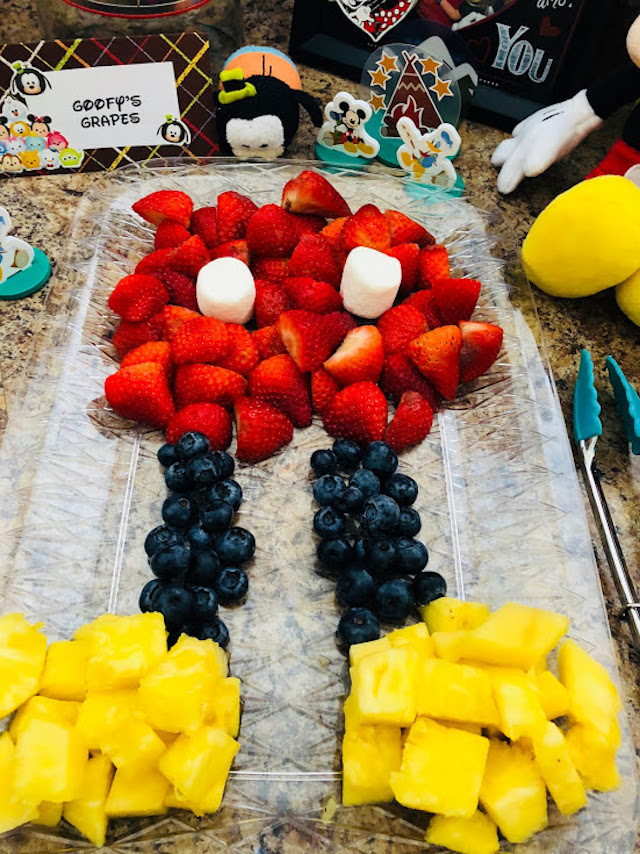 Say Cheese
You can't have a Mickey Mouse party without cheese! The first was a cheese tray inspired by Mickey's pal. We give you Donalds Cheese and "Quack"ers.
We also used some of the Tsum Tsums and Itty Bitty stuffed animals to add some Disney magic to your food area.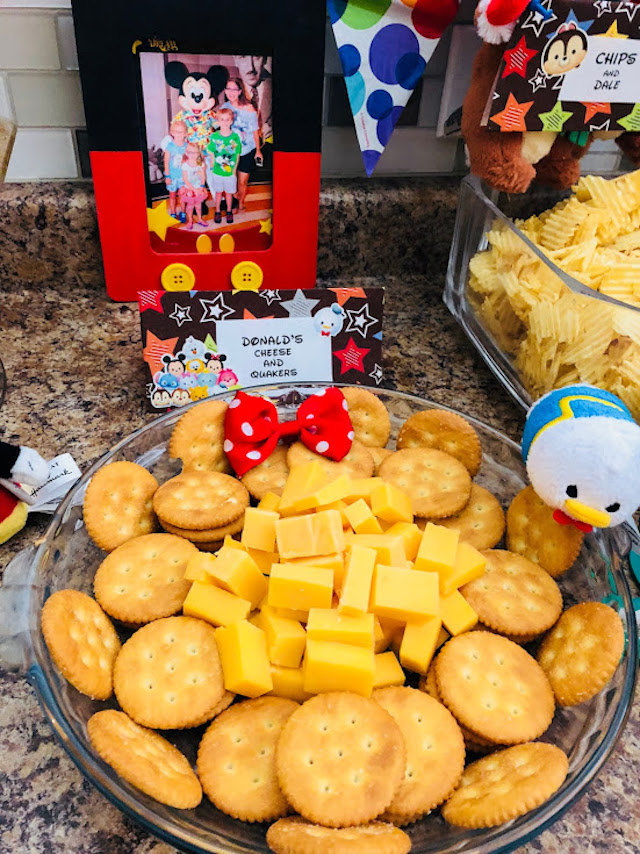 These were also a big hit! We cut a block of mozzarella cheese into triangular shapes and cut 2 slits on either side. In these small slits, we inserted mini pepperoni slices and placed on a cracker. Adorable and quite yummy.
We would say even Mickey Mouse would approve of these delightful cheese appetizers.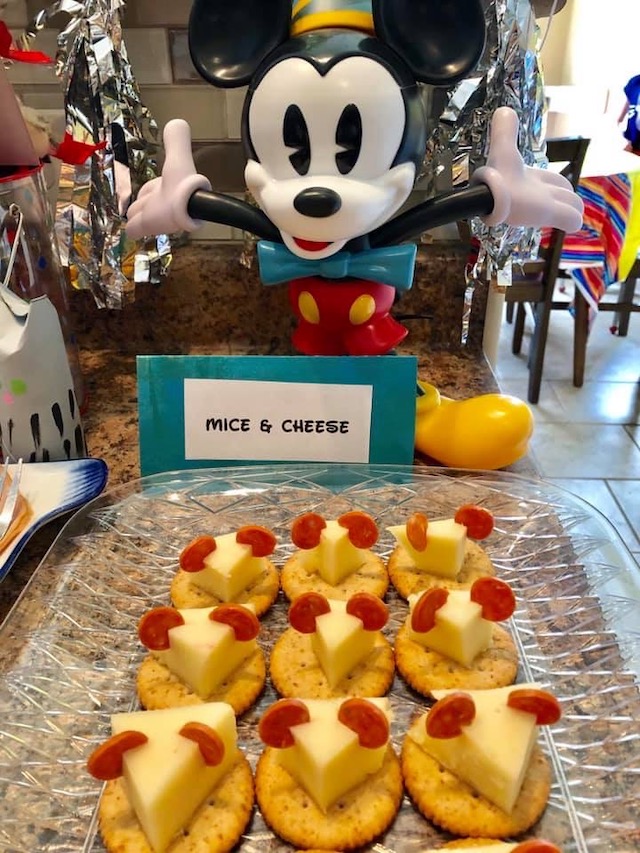 Mickey's "Club" House Sandwiches
We pre-cut small Hawaiin rolls to make it easy for guests to make their own sandwiches. For the party tray we pre-cut all items to make them easy to fit on the bread.
Included on the tray was turkey, ham, lettuce, tomato, and cheese.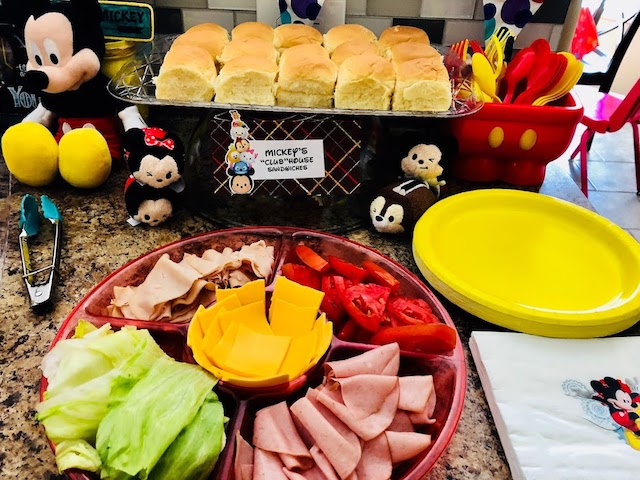 Goofy's Grapes
To add a bit of vertical interest to our party food area, we made Goofy's Grapes. We simply took wooden skewers and placed a combination of red and green grapes along them.
My kids absolutely love anything on a skewer or toothpick. Needless to say, Goofy's grapes didn't last very long.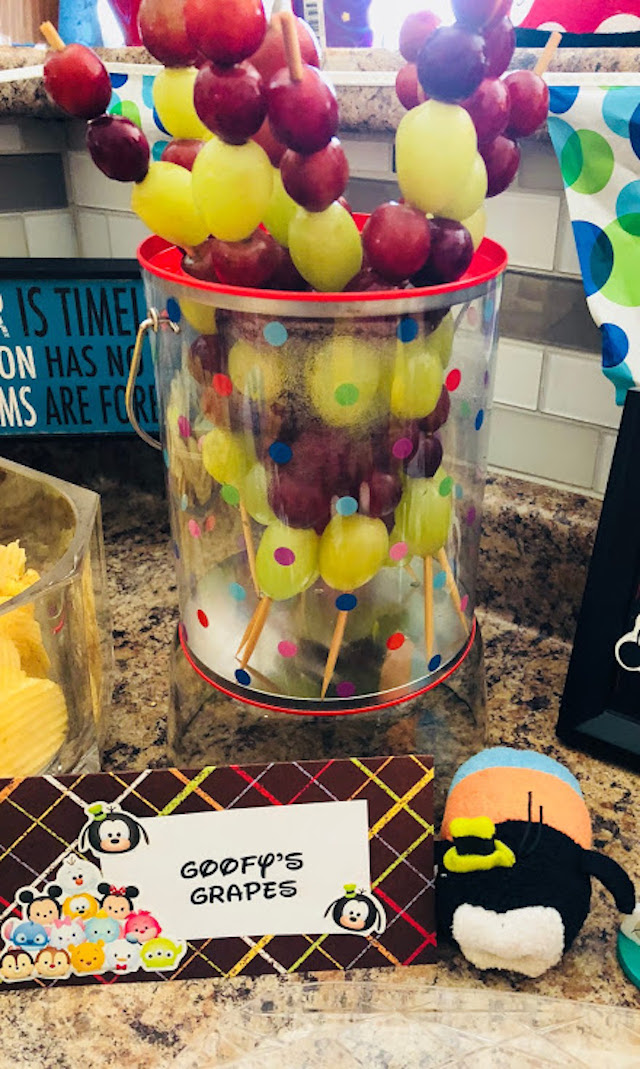 "Chips" 'n Dale
My daughter's favorite characters have to be the cutest little trouble makers, Chip 'n Dale. These chips went great with our Mickey's "Club" house sandwiches.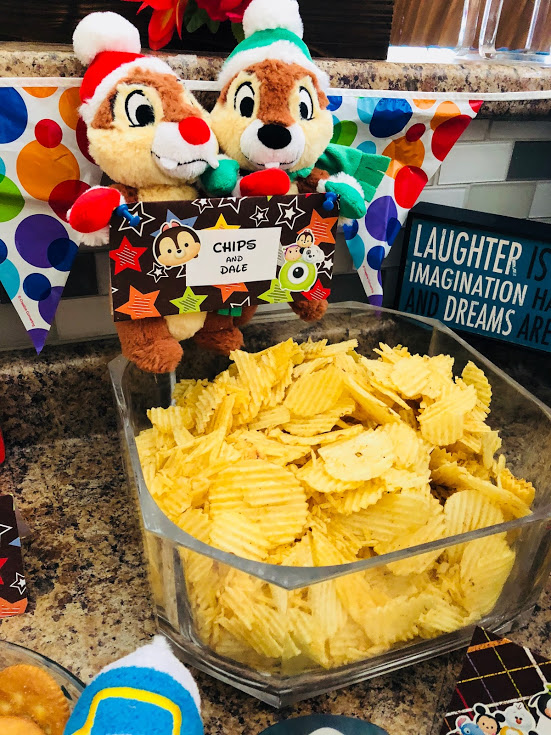 Got "Ears" Say Cheers
To round out the party food we added a veggie. My daughter's favorite veggie is corn so we thought it would be "punny" to tie it into the "Get Your Ears On" theme.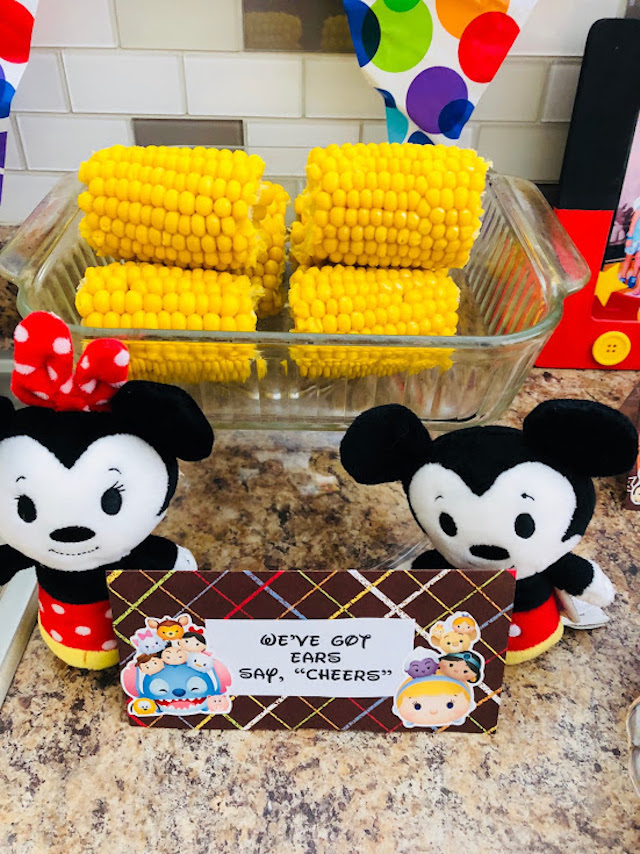 Minnie Mouse Cake
I have seen many gorgeous Mickey and Minnie Mouse cakes, but for my kids birthdays they like for me to make my cake with my "famous icing." I don't think I would call it "famous," but it is something that they look forward to.
Icing Ingredients:
1/2 Crisco (I like the baking sticks)
1/2 cup butter
4 cups sifted confectioner sugar
2 tbs milk
1/2 tsp vanilla
food coloring (for cakes I like the Wilton Icing Color)
Icing Directions:
Cream butter and shortening
Add vanilla flavoring
Gradually add in 1 cup of confectioner sugar at a time
Add milk when needed to help with consistency
beat on medium speed until fluffy
add in food coloring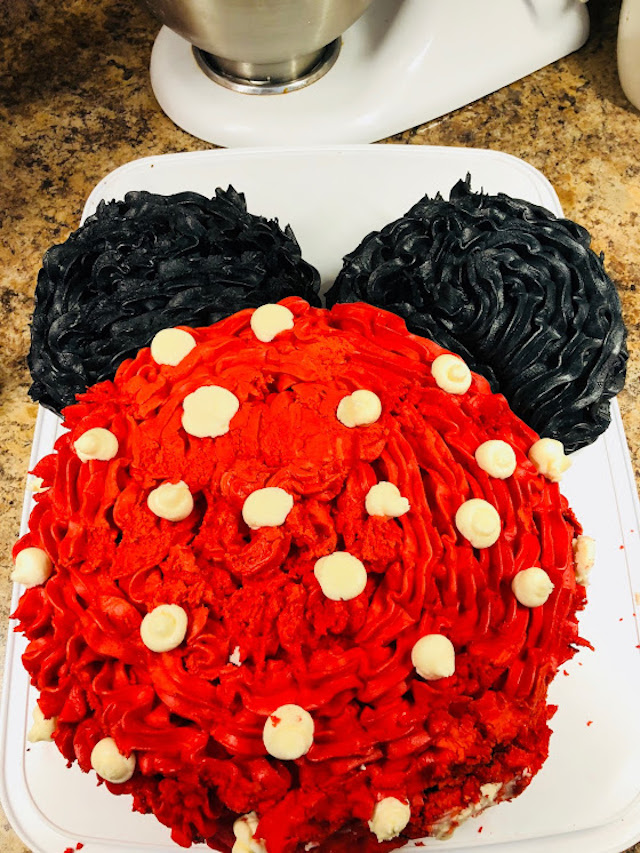 For the shape of the cake I used a 8″ round cake pan and for the ears I used 2- 6″ round cake pans. It is definitely not a professional cake, but my birthday girl loved it.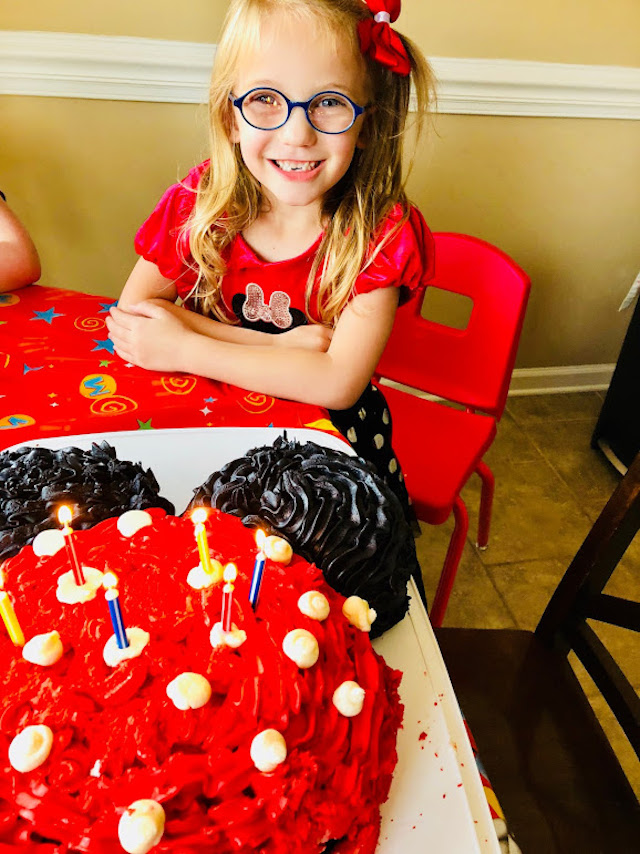 Bring Home the Magic
I hope you enjoyed seeing one of our fun parties that we have hosted in our home, and that it may inspire you to bring a bit of Disney magic into your home as well.
I believe that it isn't the amount of money that we put into a party that makes it special, but the time and love that we sow into it.
Have you hosted a Disney themed party at home? Please share your photos with our KtP Planning Group and on our Facebook Page.