LATEST VIDEOS
Subscribe to my Youtube!
Just Mousing Around - LIVE
LIVE - Just Mousing Around
LIVE - Just Mousing Around Tonight!
Our Kenny the Pirate writing team was able to visit Disney's Hollywood Studios after the Park Reopened in July 2020. Follow our touring plan for a truly magical day.
Character Breakfast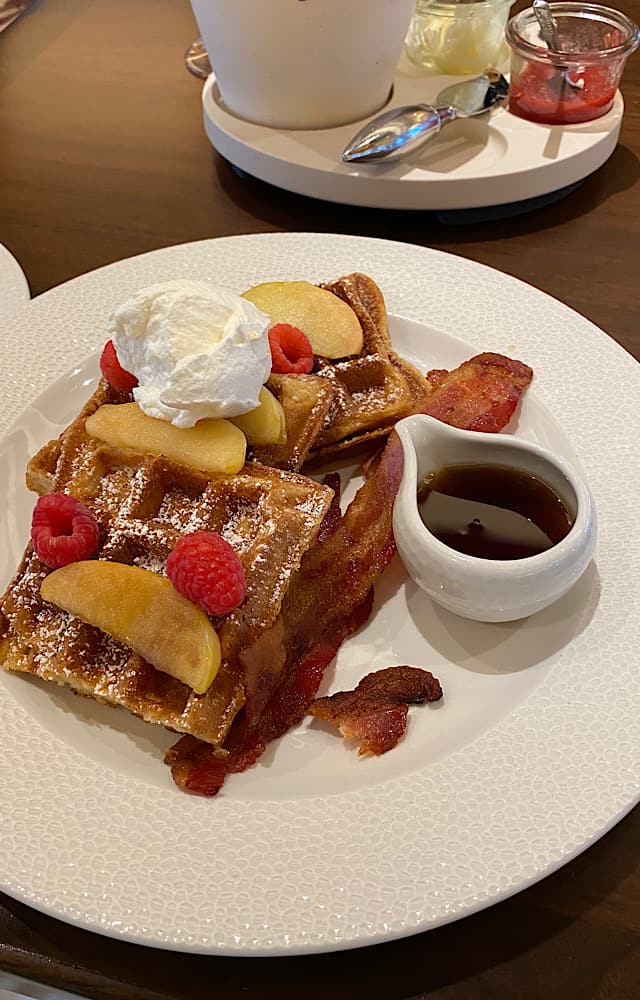 The day that we were visiting Hollywood Studios the Park didn't open until 10:00 am. We opted for an early character breakfast at Topolino's Terrace. This truly was a perfect location to start our day. The food was absolutely AMAZING!
I had the Sour Cream waffles and the meal did not disappoint. Topolino's Terrace s is one of the few Character Meals that is currently available. Find a full review of Topolino's Terrace HERE.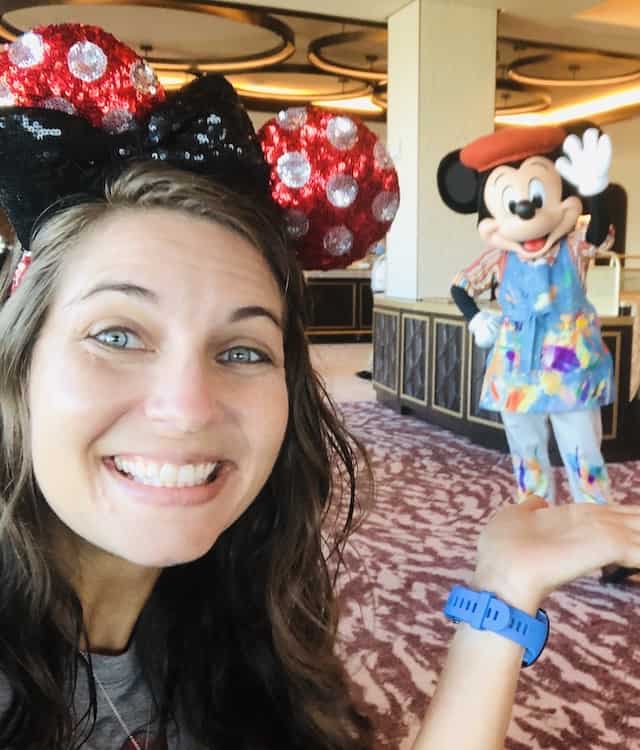 Face coverings were required as we entered and moved around the restaurant. We were able to remove our face coverings while seated at our table. This allowed us to take selfies with Mickey, Minnie, and Daisy.
Donald often joins his pals fo this Character Meal, but he was apparently being a bit stubborn this morning. You know how that Donald Duck can be.
Skyliner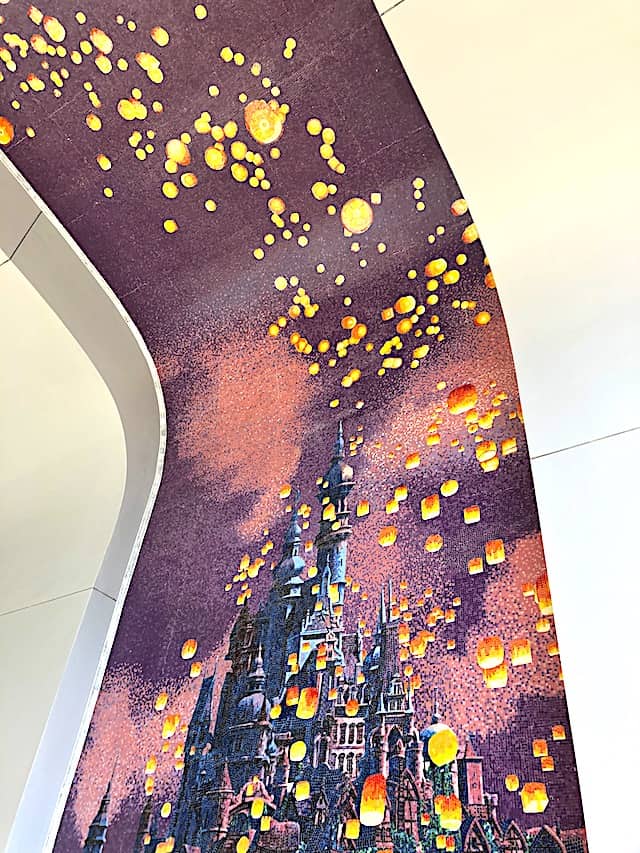 After breakfast we were able to ride the Skyliner from the Riviera Resort to Hollywood Studios.
On our way we found this gorgeous mosaic from Tangled and an equally beautiful mosaic from Peter Pan. The day was off to a great start!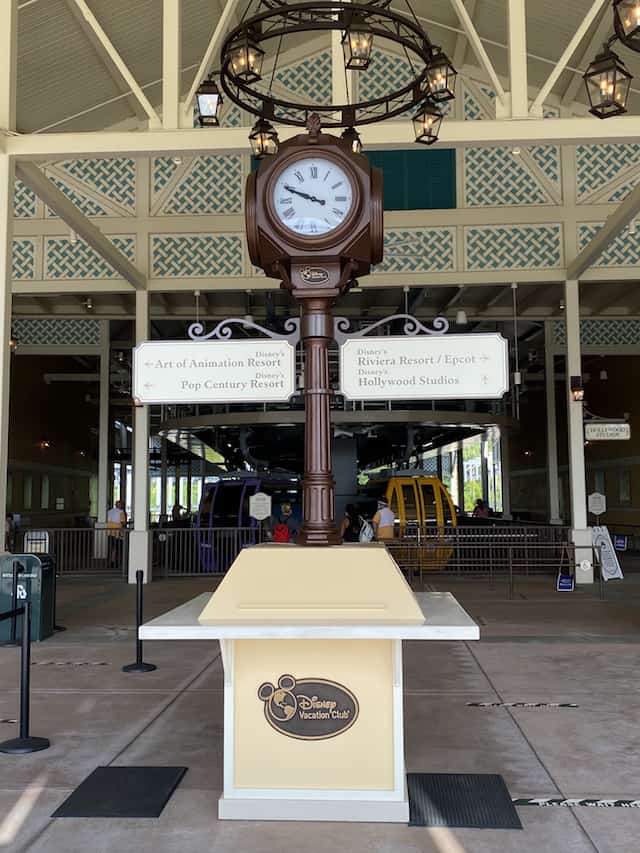 I am a big fan of the Skyliner. With social distancing guidelines in place on the Disney buses we experienced many delays when a bus was needed.
The Skyliner quickly loads groups and with a continuous row of Skyliners, many Guest were whisked away without delay.
You can see in the photo above that social distancing markers were spaced along the ground to allow proper spacing. Only members of the same party are permitted to ride in a Skyliner cabin to ensure proper social distancing.
Entrance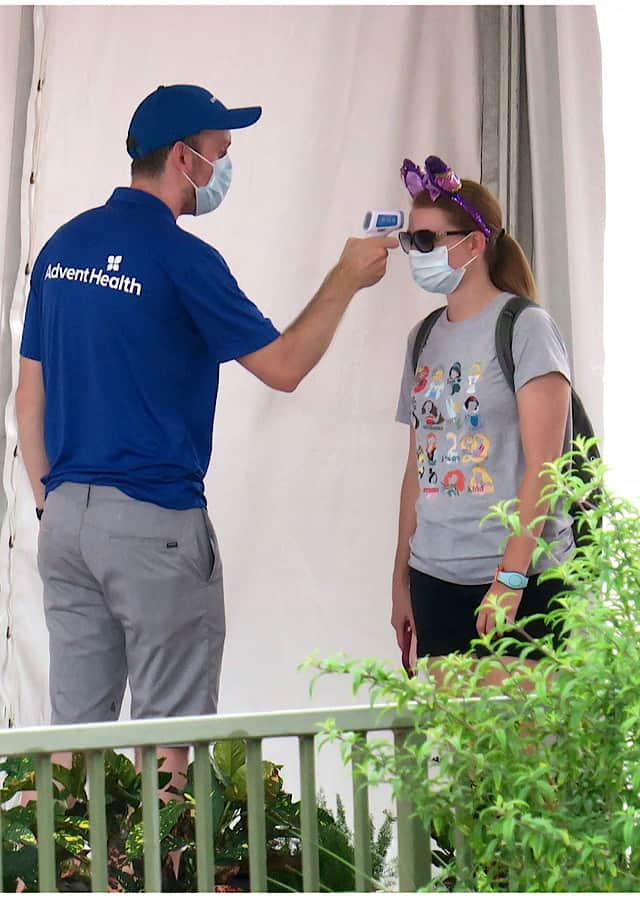 We waited in a brief line to enter through the temperature scanning tent. This was a very quick procedure. Read more about the temperature screenings HERE.
Unfortunately, the new Evolv Scanner had not yet made its way to Hollywood Studios when we visited. These scanners have since been installed at Hollywood Studios now.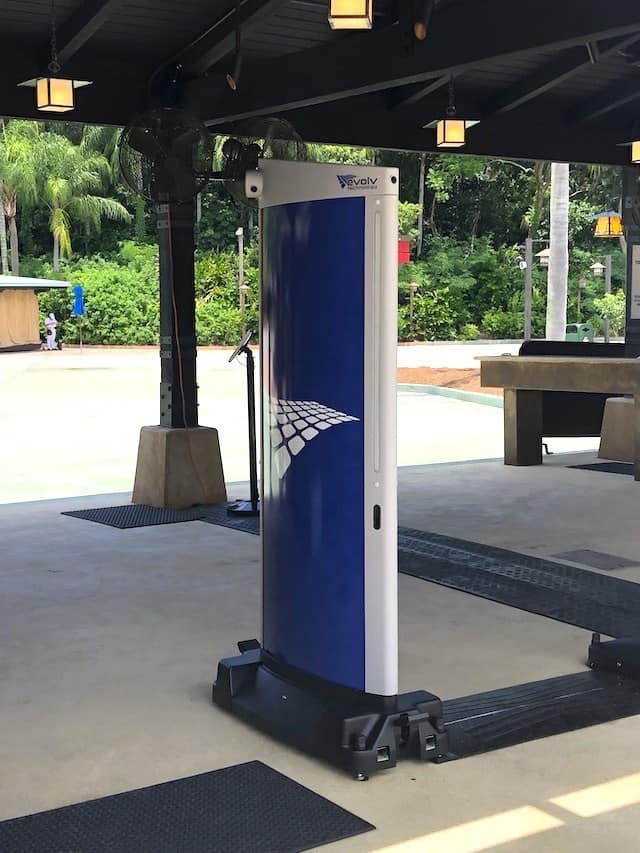 We were impressed when using these Evolv Scanners in the other Disney Parks during our trip. These new scanners allowed us to quickly pass through without needing to remove battery packs and the need for baggage checks.
When entering the Park, the fingerprint scanners have been covered to decrease contact exposure. Guests simply scan their Magic Bands or Ticket Card to gain entrance into the Park.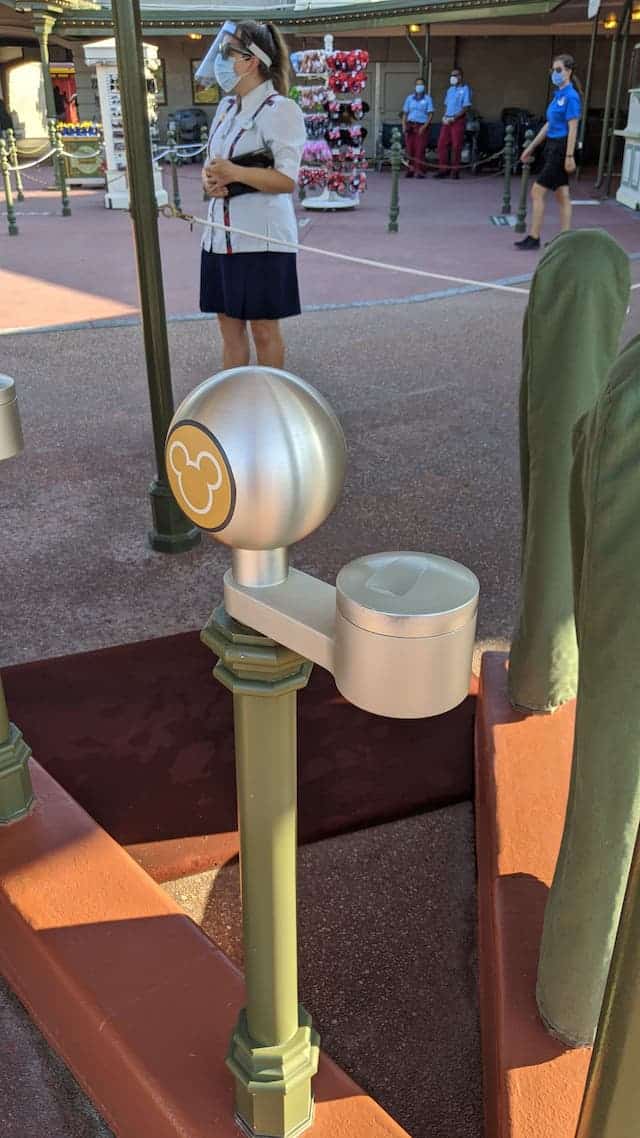 Pirate Tip:

At Hollywood Studios Make sure that the Mickey Head of the ticket Scanner turns Green when you scan your Magic Band. If it turns blue, you may not be counted as present in the park which can affect a boarding group for rise of the resistance.
Attractions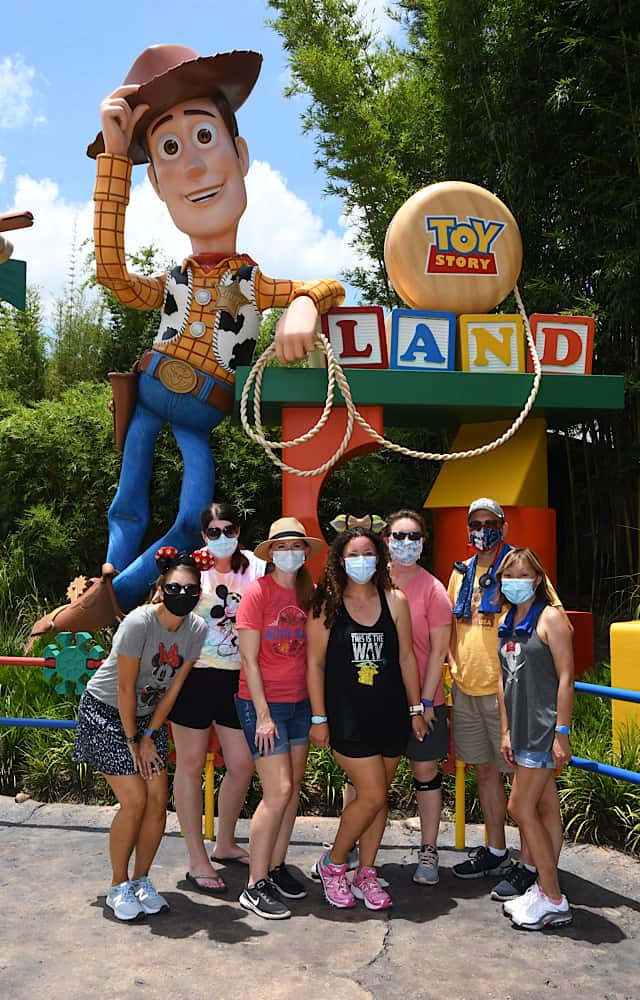 Slinky Dog Dash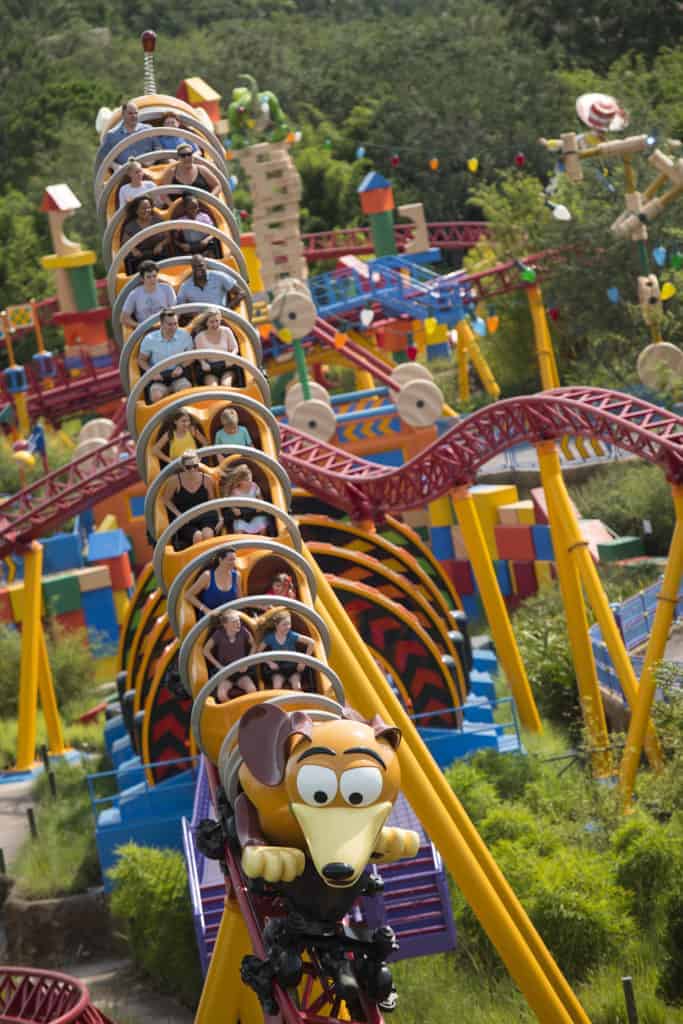 Our first stop after entering the Park was to head towards Toy Story Land. We were excited to find a very short line for Slinky Dog Dash.
Our excitement was short-lived as we learned that the ride was temporarily closed. We stayed in line for around 30 minutes hoping that it would be up and running again, but eventually chose to leave now with the hope to return later.
We returned later in the afternoon and we were able to ride on our favorite toy Slinky.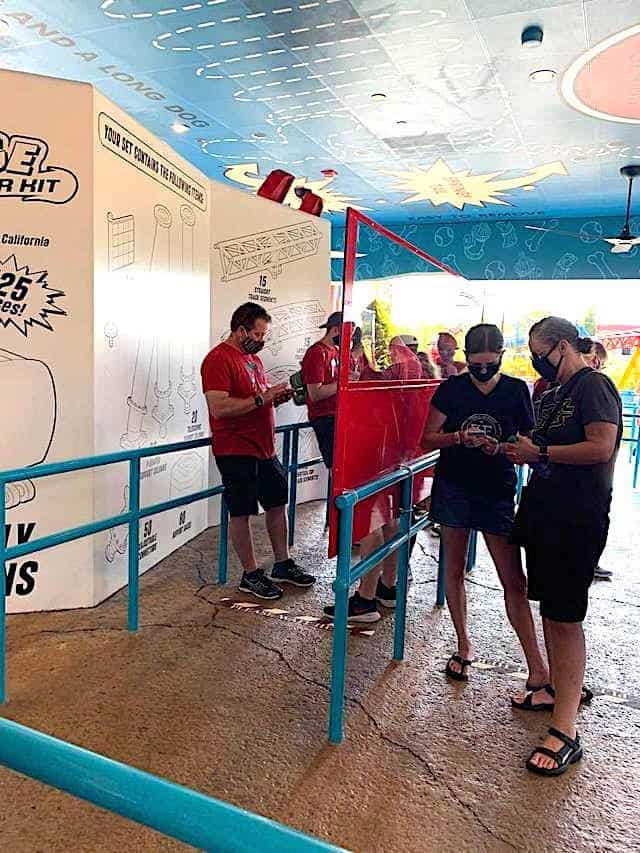 The line for this attraction wraps around a few different times. Plexiglass dividers were installed whenever the line wrapped around to another line.
We also found markers on the floor to encourage social distancing. We were impressed that all Guests followed these guidelines very well.
Toy Story Mania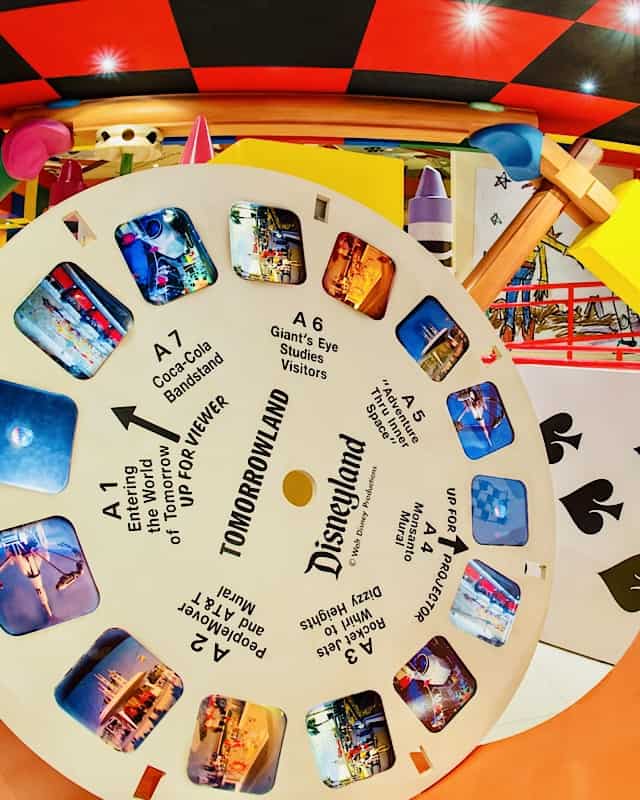 While in Toy Story Land we enjoyed the great carnival shooting games in Toy Story Mania.
We again experienced a delay due to an unexpected ride closure. This was a short wait, and then we were able to enter our ride vehicles. For this attraction we did not utilize the stairs to enter the queue, but we simply used FastPass entrance.
Mickey & Minnie's Runaway Railway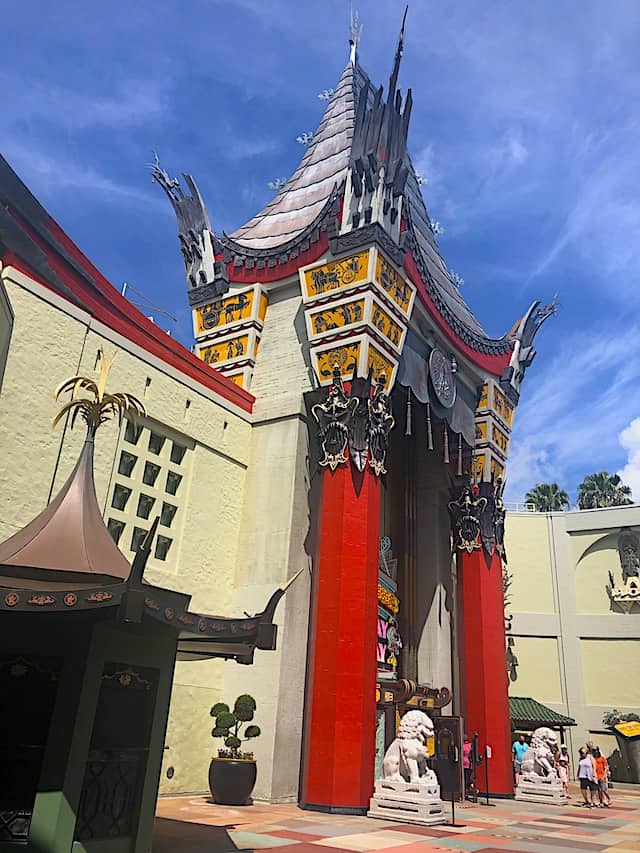 This was my first time getting to ride this attraction. My family visited in February and we just missed the premiere of the attraction at the beginning of March. I am a HUGE fan of Mickey Mouse and couldn't wait to experience this attraction where Mouse Rules apply.
The theming was absolutely amazing! We passed through various tunnels that had key dates above them. We passed through 1901 when Walt Disney was born and 1928 when Mickey Mouse was first created.
We found another ride delay later in the day when we went to ride Mickey & Minnie's Runway Railway for a second time. This ride uses the same trackless ride system as Rise of the Resistance and this can cause similar delays.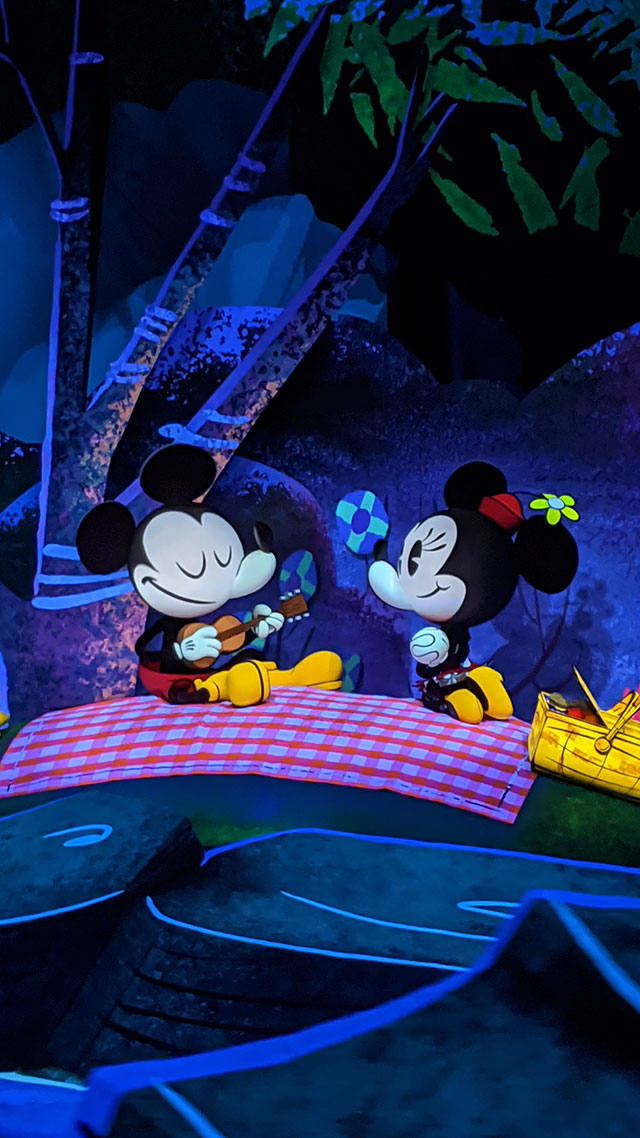 My suggestion is that if a ride is temporarily closed, determine how long you may be willing to wait for the attraction to resume while you wait in line. It may be to your benefit to wait some time to have a good place in line, but there is no guarantee when a ride may be able to run again.
It also never hurts to ask a Cast Member if they have an estimated time that the attraction may resume operation. Every now and then you may experience a bit of pixie dust and receive a pass to enjoy this attraction a little later.
Pirate Tip:

Determine how long you are willing to wait for a ride that is temporarily Closed.
It was interesting that the first time we rode this attraction, we did not enter into the small theater to watch the Mickey short that helps to explain the attraction. We greatly enjoyed this attraction the first time, but fell in love with it even more after watching the short film the second time.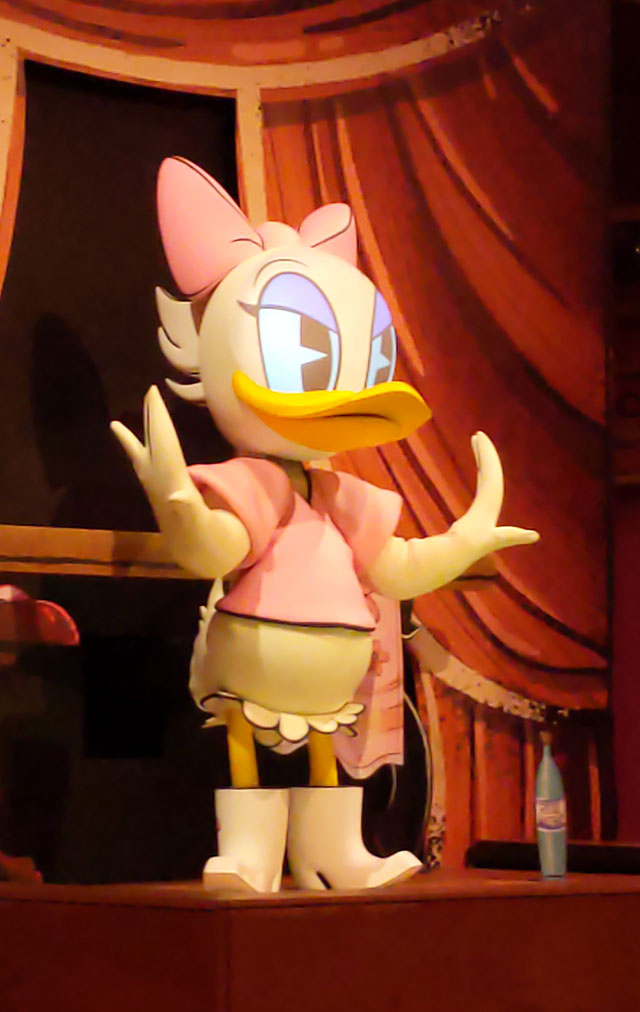 Our entire writing crew was dancing along with Daisy as she gave us a dance lesson. We spotted a ton of hidden Mickeys throughout the attraction.
The grand finale had to be the beautiful Mickey shaped fireworks at the end of the ride. We were so excited that we were able to ride this great attraction 2 times during our visit.
Rock n' Roller Coaster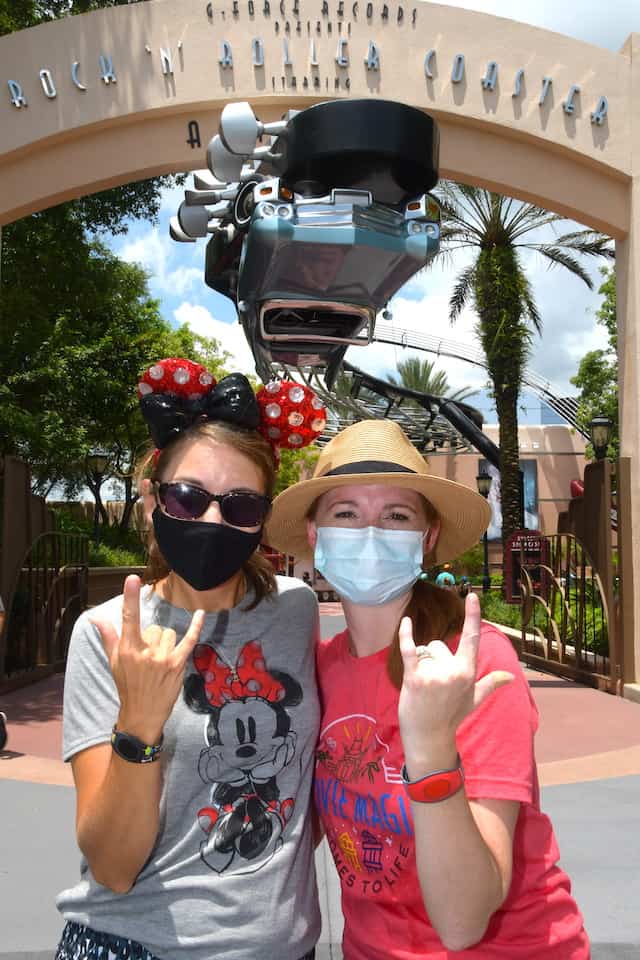 We were excited to head towards Rock 'n Roller Coaster as it only had a 35 minute wait time. When we walked to the end of Sunset Boulevard we were disappointed to see that the wait time was now 50 minutes for this ride.
We decided to check out the line inside and we were delighted to walk onto the ride with a 5 minute wait. One of the Cast Members stated that the wait times were a bit off with the reopening. Also important to note is that the "Single Rider" line is no longer available for this attraction.
Many of the wait times were not accurate and we were able to walk on to attractions with 50 minute wait times.
I had no issues with wearing my mask on many of the rides throughout our trip. I did find it difficult to keep my mask on securely while riding Rock 'n Roller Coaster due the speed of the ride.
Read all about wearing our experience of wearing masks in the Disney Parks HERE.
Tower of Terror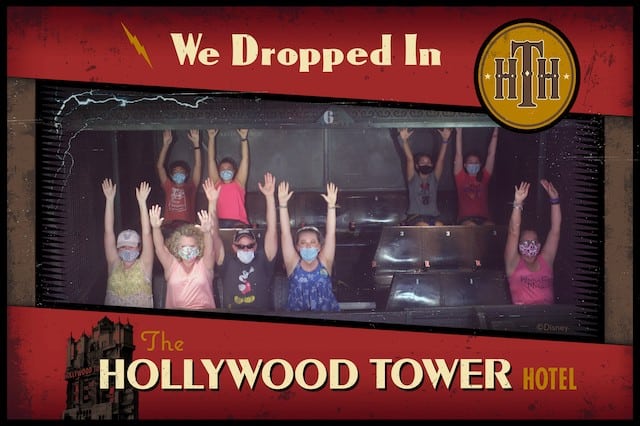 Tower of Terror had a 45 minute wait time, but we were delighted to wait in line a total of 10 minutes. Much of this wait was due to a limited number of riders allowed in a ride elevator. The queue has been shortened and you simply walk through the hotel lobby and into the queue for the elevators.
As seen in the ride photo, each group was seated together with the entire middle row empty. Monica and I are located in the back right corner of the photo. We felt very safe on this attraction with the social distancing markers leading through the queue and with the attraction seating.
Rise of the Resistance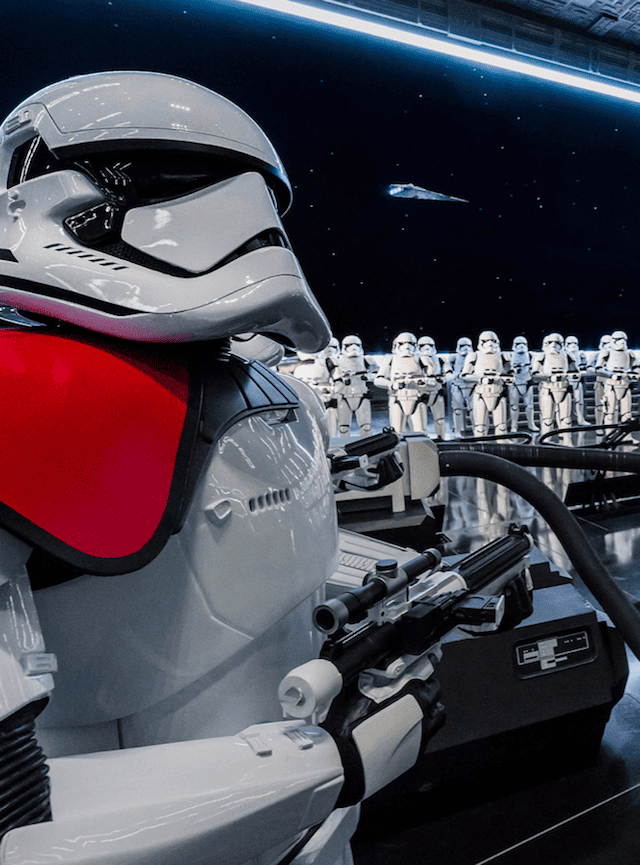 You can check out a detailed guide to obtain a Rise of the Resistance Boarding Group HERE. Our Writing Crew was given a boarding group of 41.
We were given the notification on our phones that our boarding group was called at 3:00pm. I had previously experienced this attraction with my young Jedi back in February. During that visit, we simply walked through the queue and entered into the room with the army of Storm Troopers.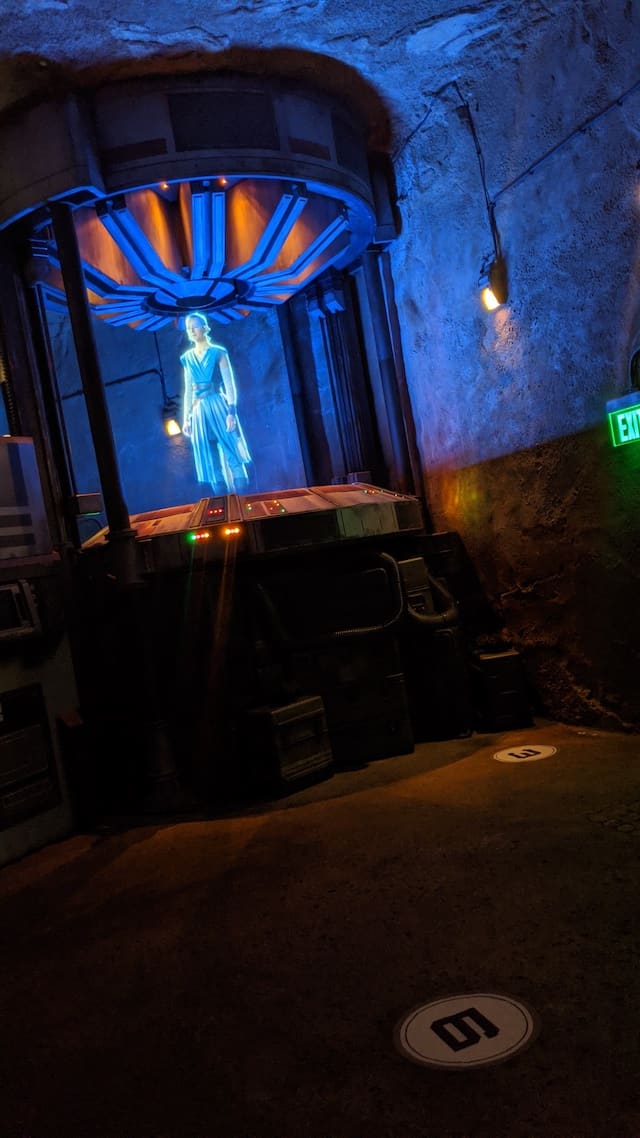 I was so surprised that there was an interactive experience that we missed. During this experience we entered into a ship where we received information regarding our mission.
The ship even became active and simulated that we were traveling to our destination. It was very nice to experience it during this visit.
This was there first time some of the members of our Writing Crew were able to experience this attraction. We all loved this attraction. It completely immerses you in another world.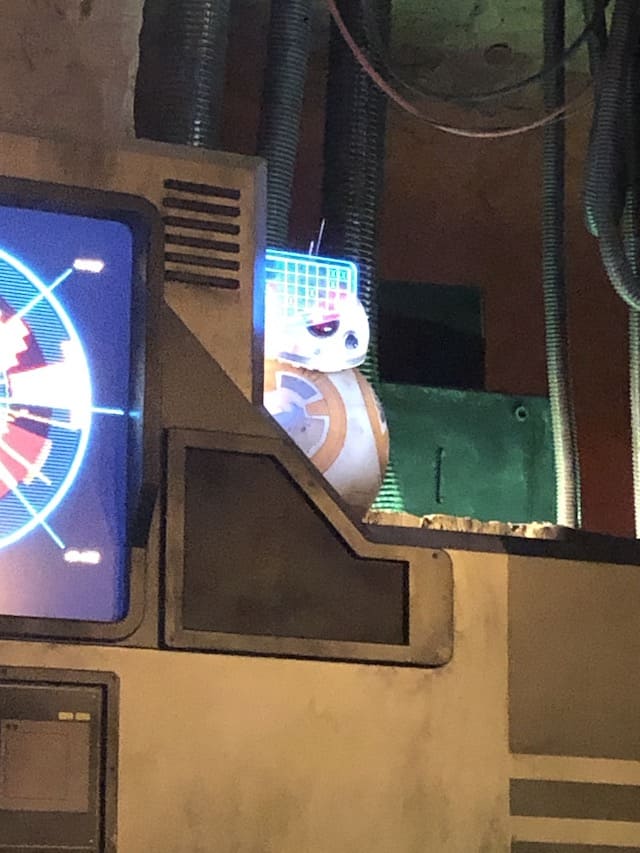 Guests experience excitement, panic, and the thrill of victory. Although it is a bit stressful to sign-up for a Virtual Queue and to have that Virtual Queue called, it is totally worth it to experience this "can't miss" attraction.
Millennium Falcon: Smuggler's Run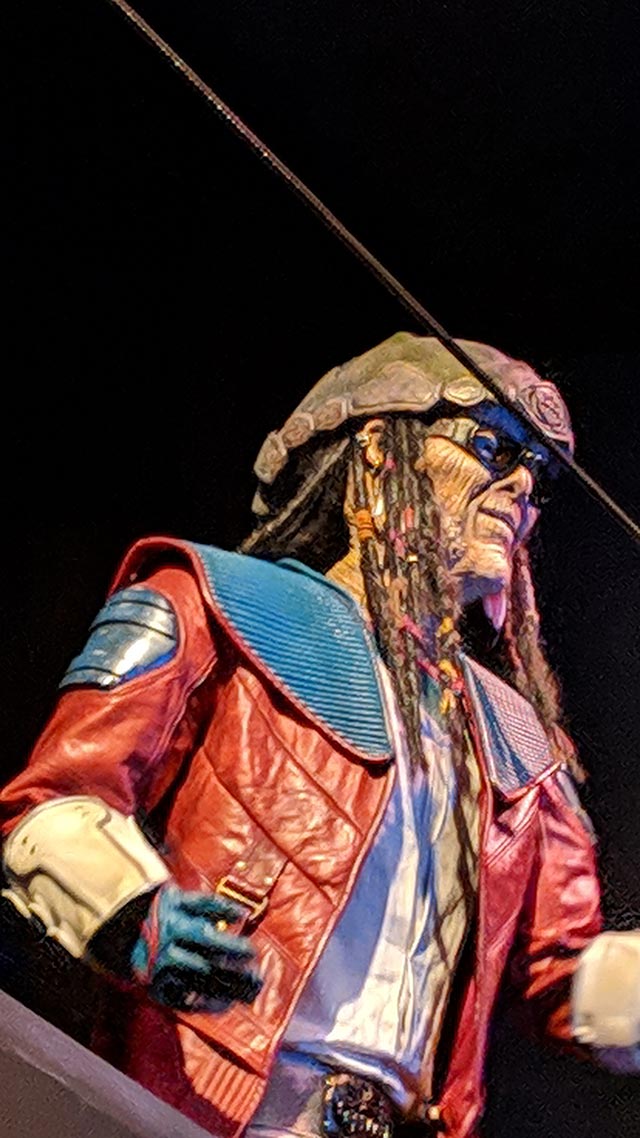 While in Galaxy's Edge we waited 5 minutes in line for Millennium Falcon: Smuggler's Run. This attraction had excellent socially distancing markers on the floor to indicate where each group would stand. A group of Guests are allowed in one Millennium Falcon for this attraction.
Our Writing Crew was prepared before we entered the Millennium Falcon and each member of our Writing Crew was given a task to perform on board. We reviewed the tips to unlock "Chewie Mode" and we were so excited to hear from our favorite Wookiee. We had so much fun working together as a team with Kenny the Pirate and Maggie as the pilots of our Millennium Falcon.
Character Cavalcades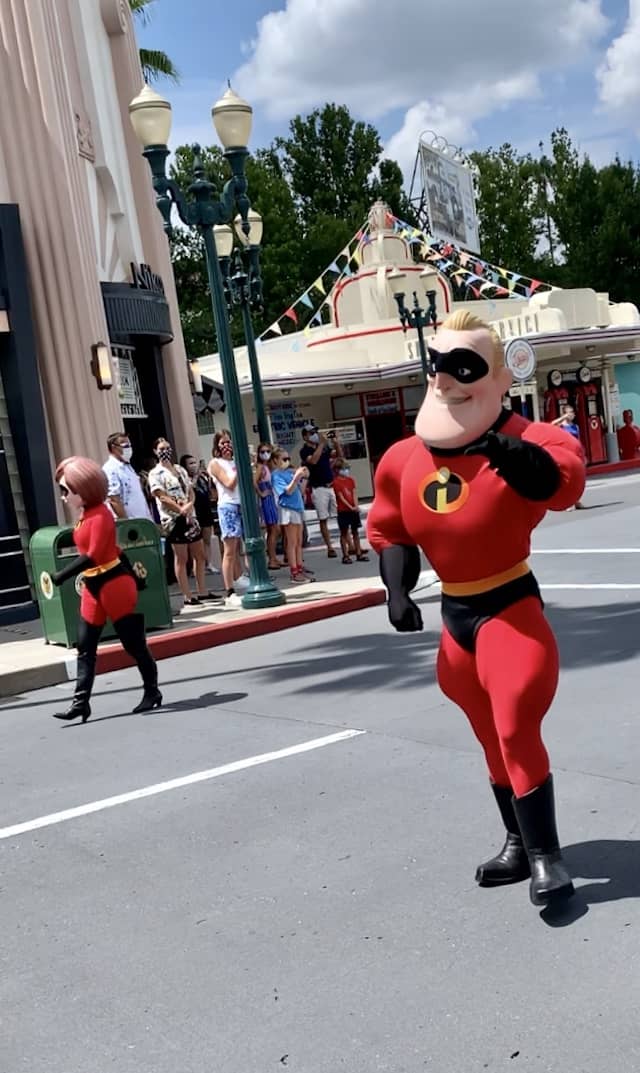 One of my favorite additions to the reopening of the Walt Disney World Parks has to be the Character Cavalcades. You can find a complete list of the Character Cavalcades HERE.
This is such a fun experience for Guests to enjoy surprise appearances by some of our favorite characters.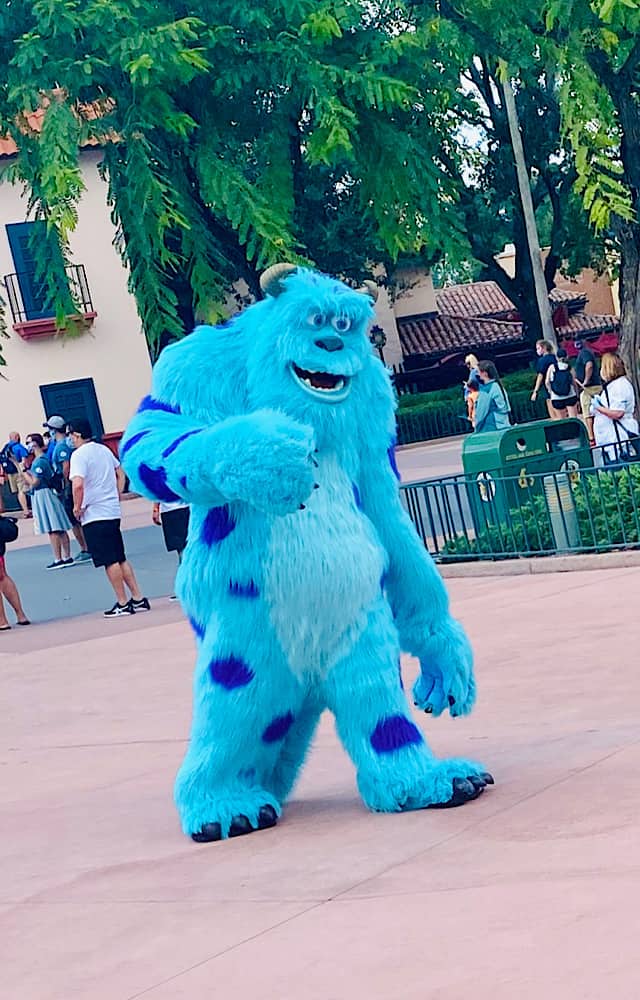 Many Disney fans have asked what makes a Cavalcade different than a parade. These Cavalcades are quite a bit shorter and include fewer characters. They also occur randomly throughout the day to prevent Guests from forming in large groups awaiting their arrival as we have seen with the Festival of Fantasy Parade in Magic Kingdom.
The only downside to these non-scheduled Character Cavalcades is that you may miss some of them. For example, I didn't have the opportunity to see the Disney Junior Cavalcade and I only caught a partial viewing of the Pixar Cavalcade.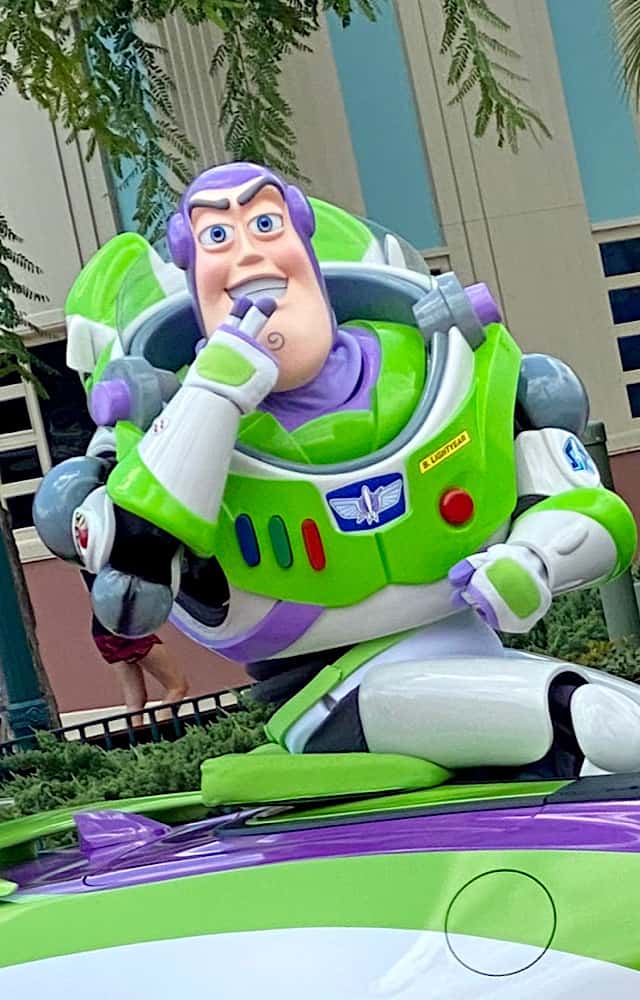 Pixar Cavalcade
The Pixar Pals Cavalcade begins with our favorite "Incredible" family including Mr. Incredible, Elastagirl, and Edna Mode.
We were then so excited to see the army of green soldiers announcing the arrival of our favorite Toy Story pals Woody, Buzz Lightyear, and Jessie. It looks like Buzz traded in his galactic spaceship for a decked out convertible. "To Infinity and Beyond!"
Mickey & Pals Cavalcade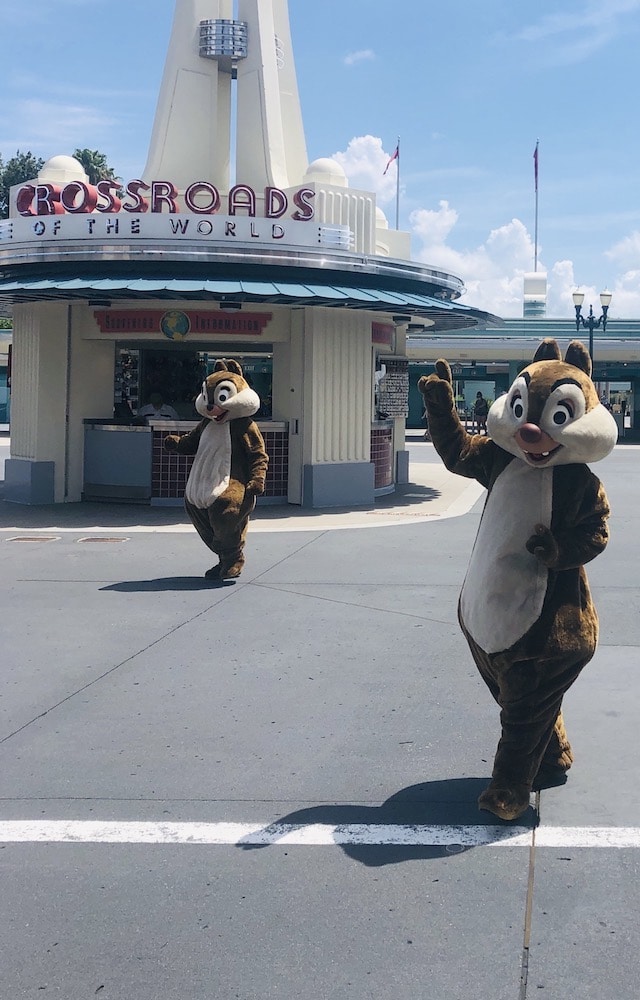 Our favorite little chipmunks, Chip 'n Dale began this Character Cavalcade. They made the way for Minnie Mouse to arrive in her adorable convertible.
I was so impressed with the details that were added to each car. Minnie's car looked as though she had just zoomed out of a cartoon with the polka dots, yellow daisies, and even yellow daisy wheels.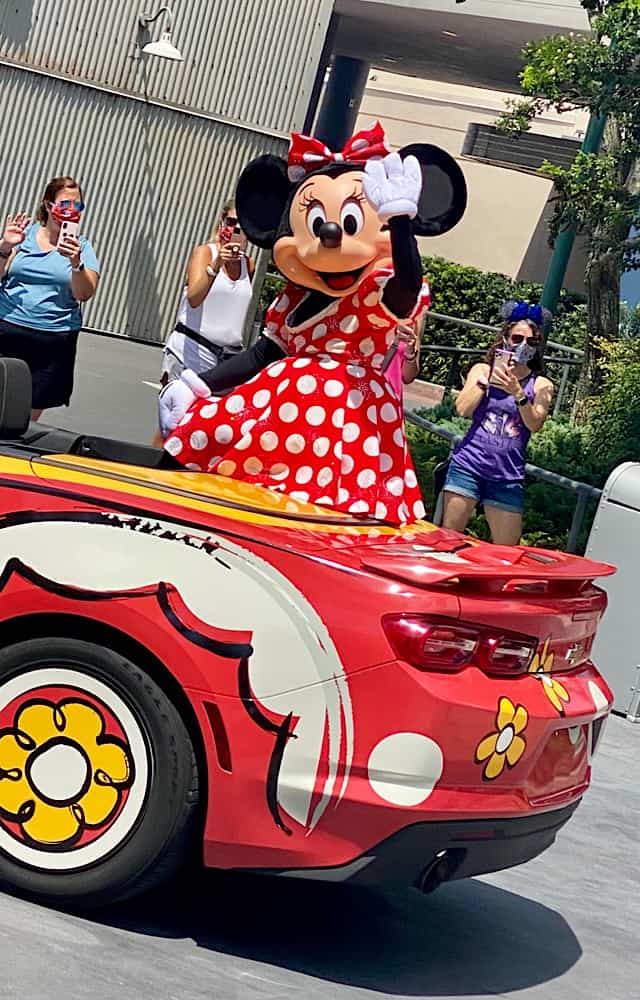 Pluto greeted Guests as Mickey Mouse came rolling down the boulevard in his very own cartoon themed ride.
I loved the cars because it reminded me of the newest attraction at Hollywood Studios, Mickey & Minnie's Runaway Railway.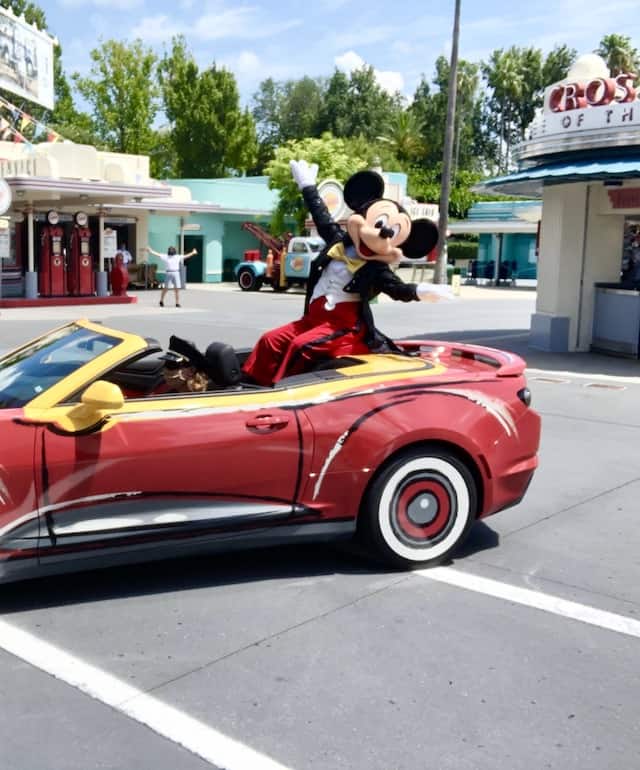 Disney Jr. Cavalcade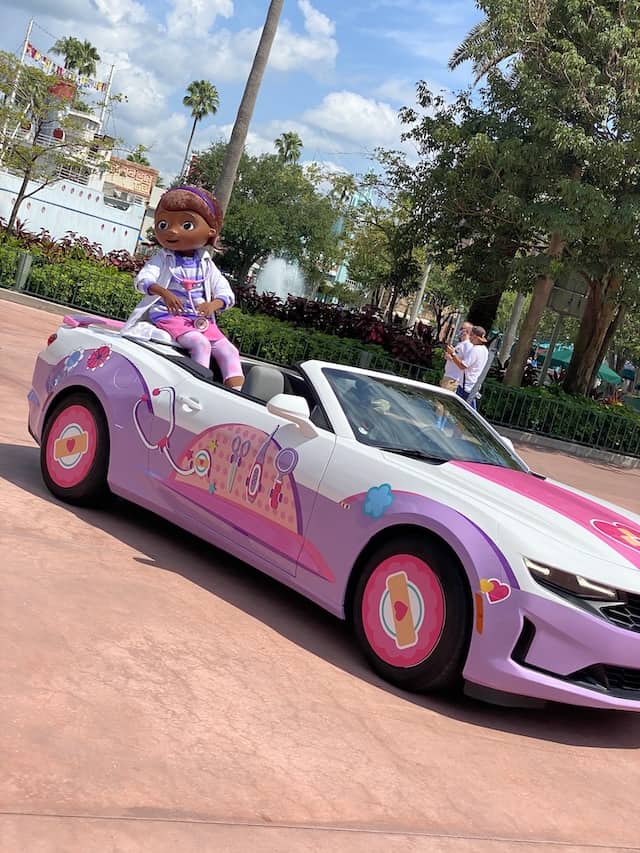 The first character to greet Disney fans for this Cavalcade was Vampirina. She was then followed by Doc McStuffins.
It was so excited to see Guests both young and young at heart waving and interacting with these characters.
Pop-Up Characters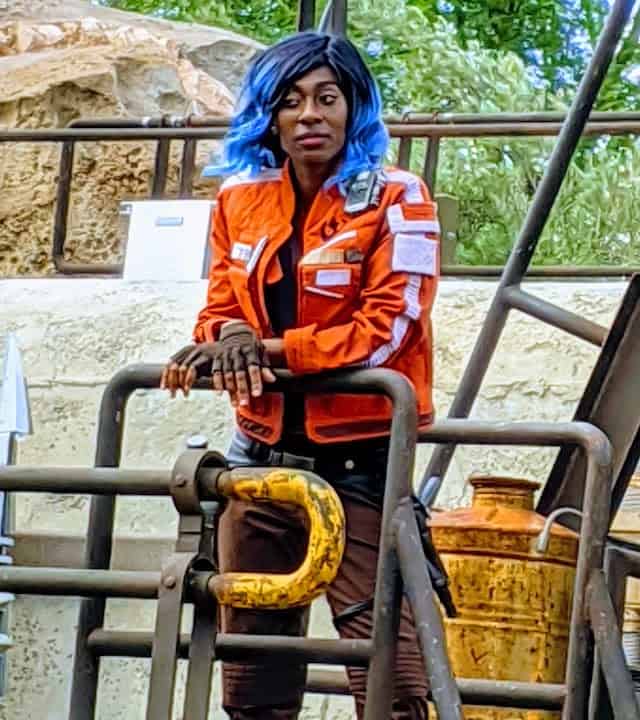 Hollywood Studios has also had a few pop-up characters enter to add a bit of magic to Guests experiences. In Galaxy's Edge, Storm Troopers continue to move through and interrogate Guests.
Also Chewbacca, Vi Moradi, and Rey have been seen by Guests. These characters are positioned with social distancing in mind. Guests may take a selfie with them and interact throughout the day.
There is not a schedule for these characters, but we are hoping that the magic and fun of pop-up characters may continue.
Pop-up Characters and Character cavalcades occur randomly throughout the day.
Relaxation Stations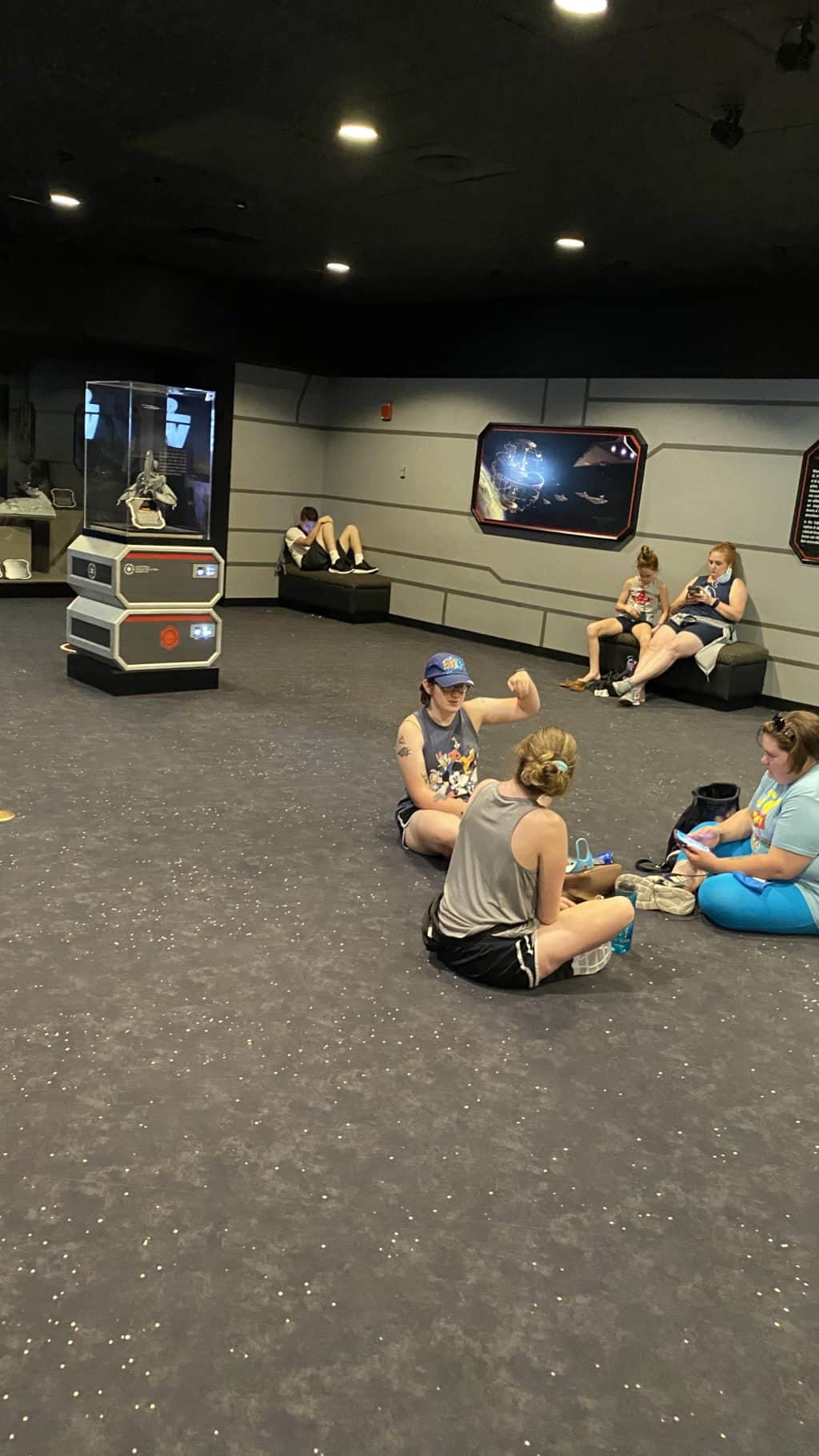 You can find a complete guide to Walt Disney World relaxation stations HERE. A relaxation station is a designated location where Guests may sit with their party and remove their face masks for as long as needed. We found these locations to be extremely valuable. The relaxation zone that we all visited was inside Star Wars Launch Bay.
Guests are given the option to sit inside with air conditioning outside the covered patio on the park benches. We opted for the air conditioning and we were told which dot we were to sit near. As long as we were seated in this location we were able to take a break from wearing our mask and enjoy a snack and drink.
The Relaxation Stations were very helpful to receive a break from wearing face masks in the park.
There is also an outdoor Relaxation Station located in Batuu (Star Wars Galaxy's Edge) where umbrellas offer shade for Guests and as they rest and they are able to remove their face masks.
Guest Interactive Experiences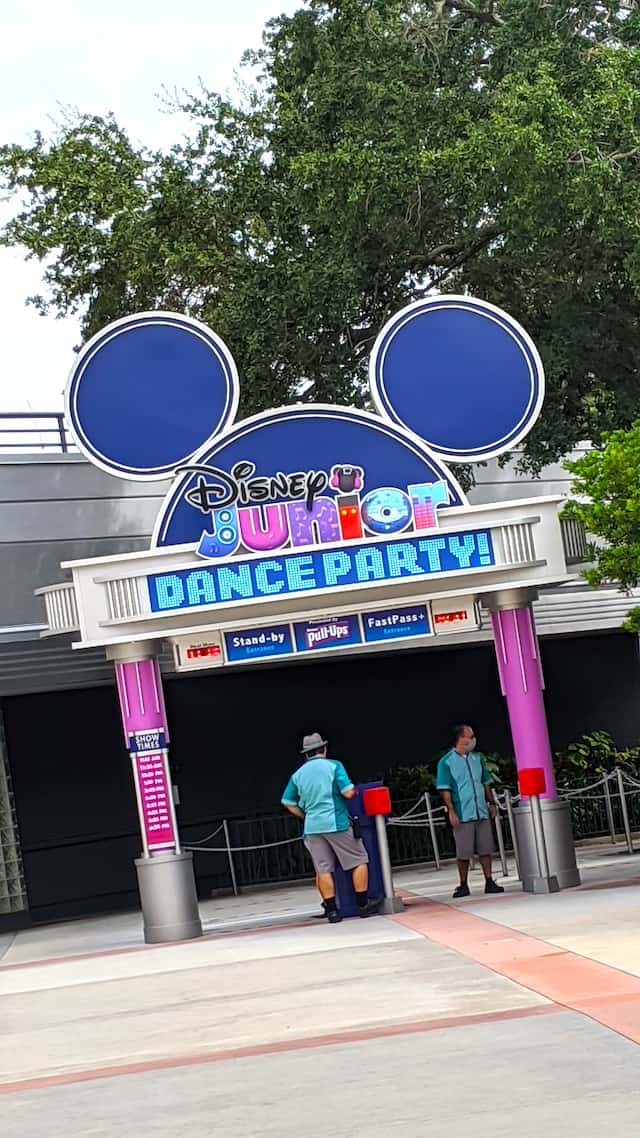 Many Guests were disappointed to hear that the Live Stage Shows would be unavailable with the reopening of Walt Disney World. In large part this is due to the Actors Equity Association Union and the Disney Parks unable to arrange an agreement to allow stage actors to resume their roles in the Disney Parks.
At the time of our visit the following Live Stage Shows were unavailable:
Voyage of the Little Mermaid
Fantastic
For the First Time in Forever: A Frozen Singalong
Jedi Training: Trials of the Temple
Star Wars a Galaxy Far, Far Away
Disney Junior Dance Party
Beauty and the Beast Live on Stage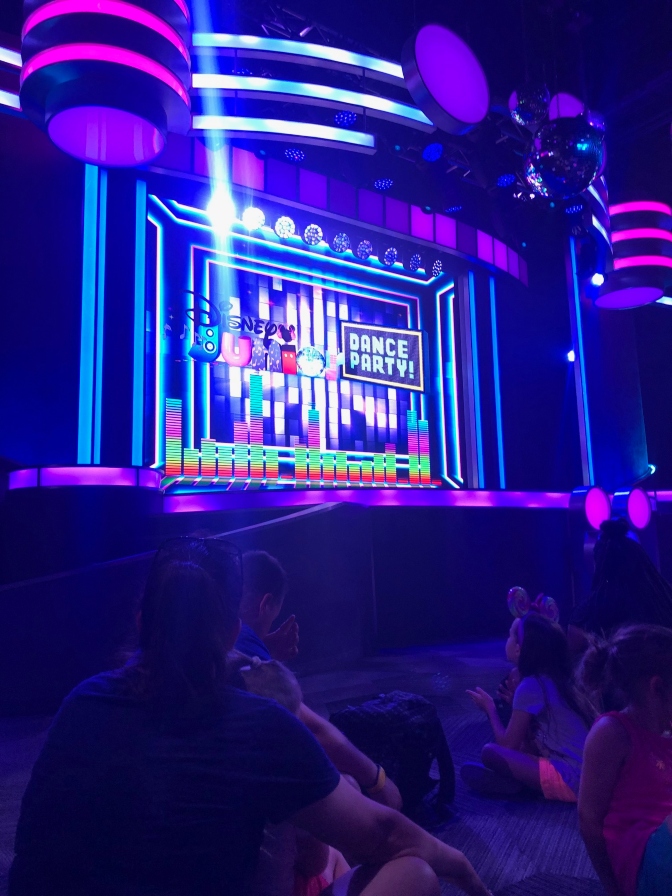 Since our visit on reopening day, Hollywood Studios created a modified experience for the Disney Junior Dance Party. Read how this experience has been reimagined to include only one host but still include all of the great Disney Junior characters that we all love.
Also the For the First Time in Forever: Frozen Singalong returned on October 5, 2020. Read all about the return of this favorite show HERE.
Dining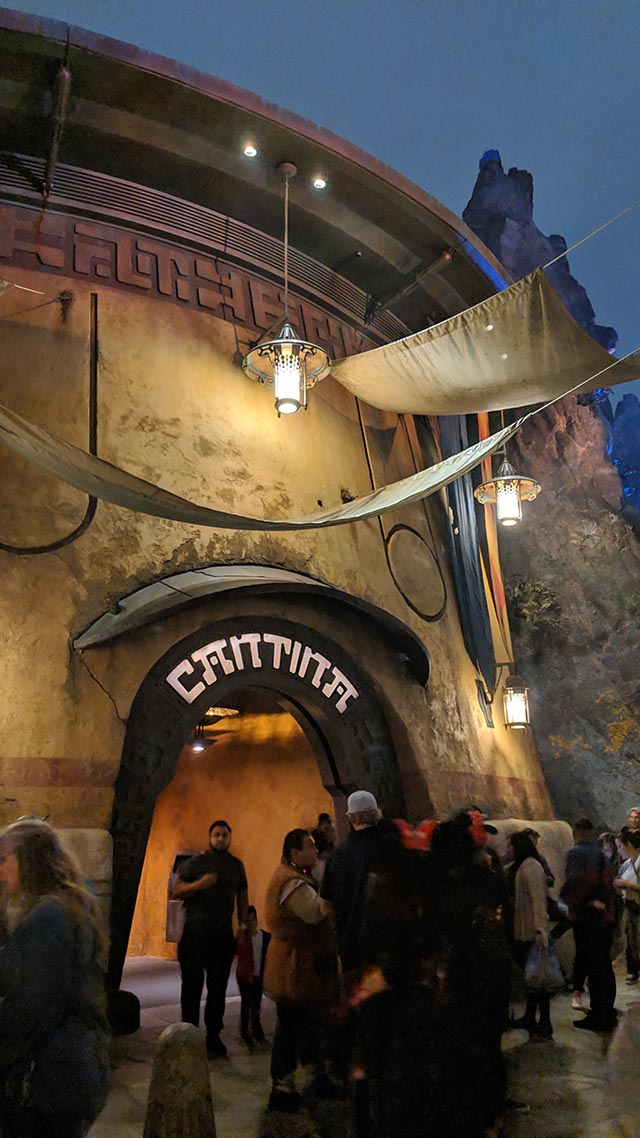 The following dining locations are available for reservations:
50's Prime Time Cafe (located near Echo Lake)
Mama Melrose Ristorante (located near the Muppet's Courtyard)
Oga's Cantina (located in Galaxy's Edge)
Sci-Fi Dine-In Theatre (Commissary Lane)
The Hollywood Brown Derby (Hollywood Boulevard)
The Trolley Car Cafe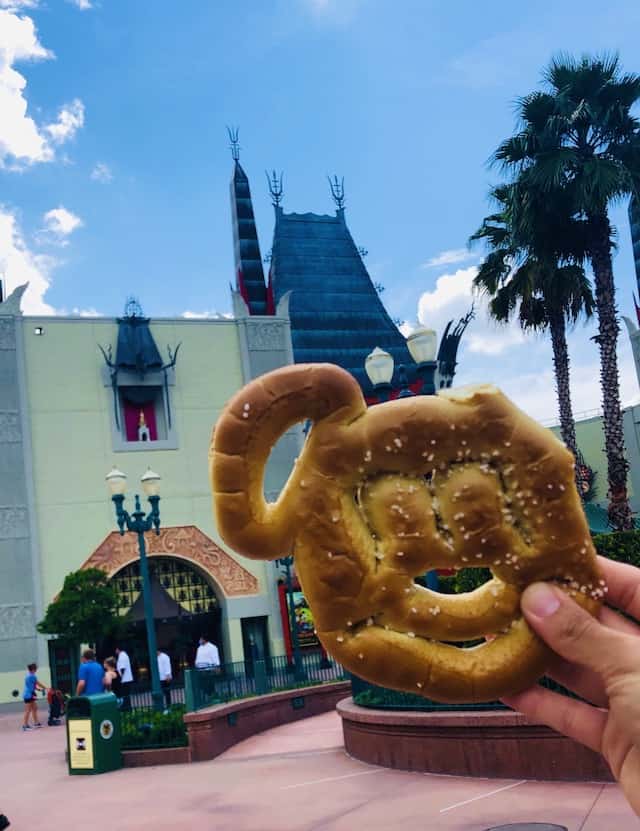 The following Quick-Service dining locations are available:
Anaheim Produce (located on Sunset Boulevard)
Backlot Express
Baseline Taphouse (located at Grand Ave)
Coffee, Espresso and Pastries (located at Tower of Terror Ext and Pixar Place)
Docking Bay 7: Breakfast, Lunch & Dinner (located at Galaxy's Edge)
Milk Stand (Galaxy's Edge)
Pizza Rizzo (located near Muppet Courtyard)
Pretzel and Churro Cart (next to the Chinese Theatre exit)
Ronto's Roasters: Breakfast, Lunch & Dinner (Galaxy's Edge)
Rosie's All-American Cafe (Sunset Boulevard)
Trolley Car Cafe
Also check out Kenny's review of the Cream Cheese pretzel that is offered at the Pretzel and Churro Cart located next to the Chines Theater exit.
Retail Locations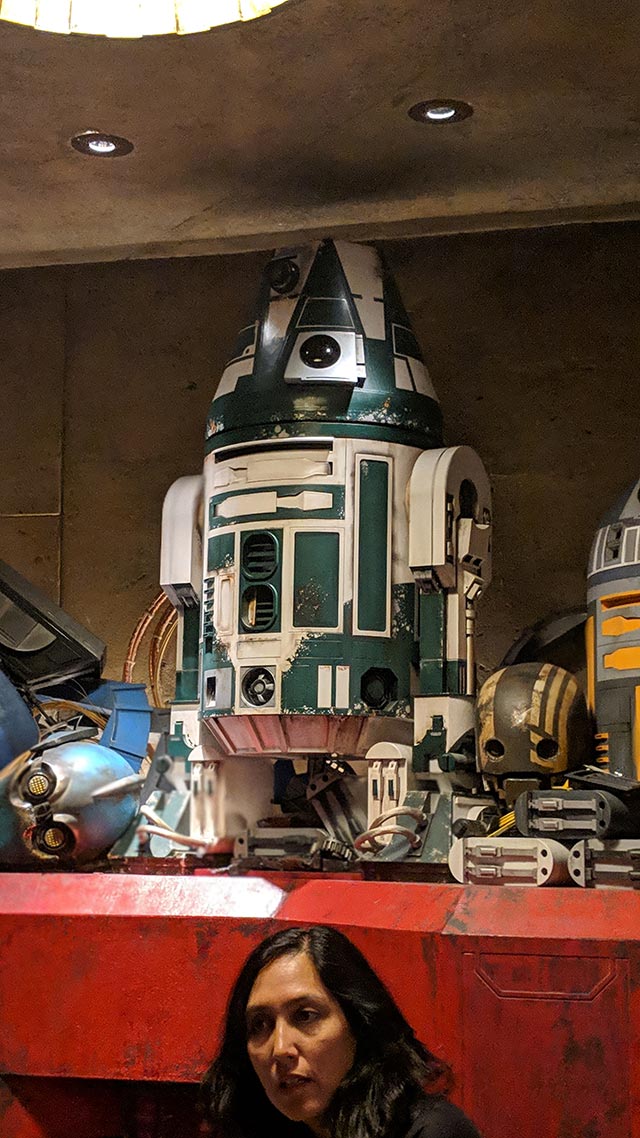 Galaxy's Edge
Black Spire Outfitters: Apparel & Accessories
Creature Stall: Toys and Plush
Dok-Ondar's Den of Antiquities: Apparel, Accessories, Art & Collectibles
Droid Depot (reservations recommended)
Toydarian Toymaker: Toys, Plush, Art & Collectibles
First Order Cargo: Apparel, Pins, Gifts, Housewares, Toys & Plush
Main Entrance
Sid Cahuenga's One-of-a-Kind: Art & Collectibles
Crossroads of the World: (Entrance) Mickey ears, pins, toys, and plush
Oscar's Super Service: Apparel & Accessories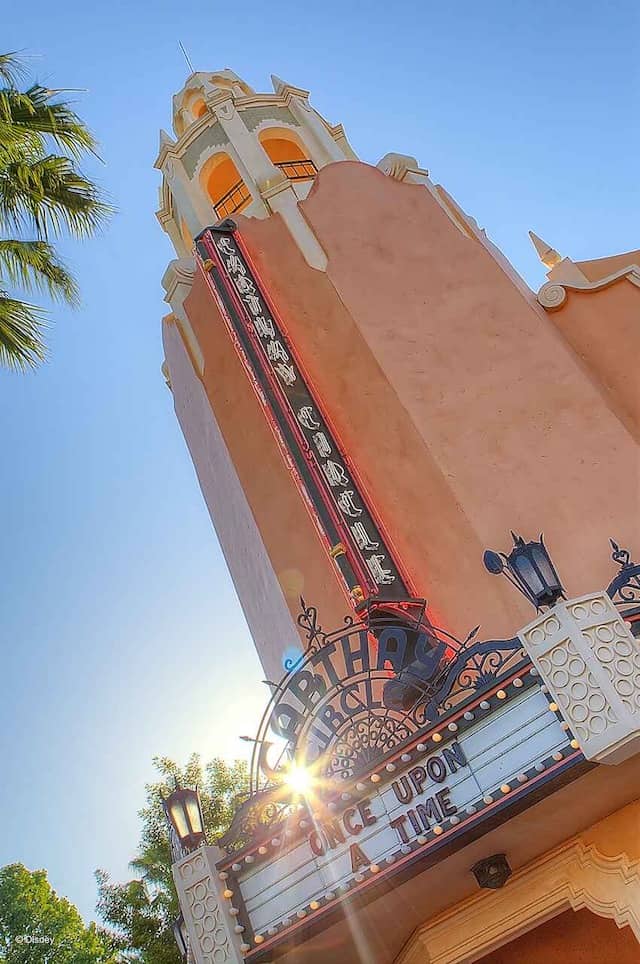 Other Retail Locations
Celebrity 5 & 10 (Hollywood Blvd): Apparel & Accessories, Gifts, and Housewares
Legends of Hollywood (Sunset Blvd): Gifts, Toys, Plush, & Loungefly bags
Tatooine Traders (Echo Lake): Star Wars, Mickey Ears, Apparel, Pins
Tower Hotel Gifts (Sunset Blvd): Mickey Ears, Apparel & Accessories
Character Locator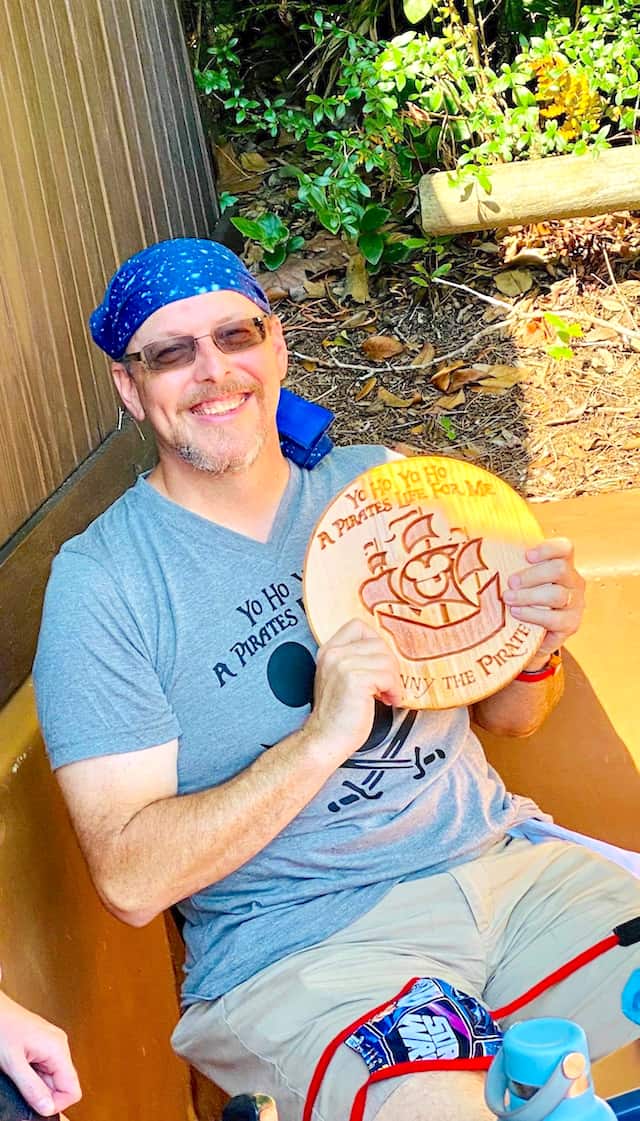 A question that we often see posted on Facebook is, "Is the Character Locator still needed?" I would answer this with a resounding YES!
As the Disney Parks have reopened they share that "this is a very fluid situation." Simply meaning that things may change. We have seen openings and closings of many dining and retail locations since the reopening of the Disney Parks.
character locator is a valuable tool with the most updated information available.
As noted in this article additional Guest Experiences have been added and modified as well. Kenny the Pirate travels into the Walt Disney World Parks on a weekly basis to update Character Locator with the most recent changes.
Character Locator is a necessary tool to find dining locations and to be able to see the newly modified menus. We also found the wait times listed on the Character Locator to be more accurate than those listed on the My Disney Experience app.
What do you think of this newly imagined experience at Hollywood Studios? Will you and your family be visiting this Park in the near future? What are you most excited about? Share your thoughts with us on our Facebook Page.
Are you planning a vacation? Reach out to our trusted travel agency sponsor Authorized Disney Vacation Planner
Mouse Class Travel
!