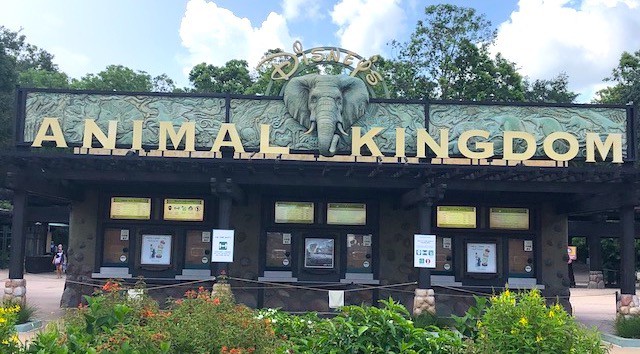 With the grand reopening of Walt Disney World Parks, many Park Guests have wondered how temperature scans and bag checks will be handled. We recently visited the parks and we were able to experience the possible new future of bag checks for Walt Disney World.
Evolv Express Scanner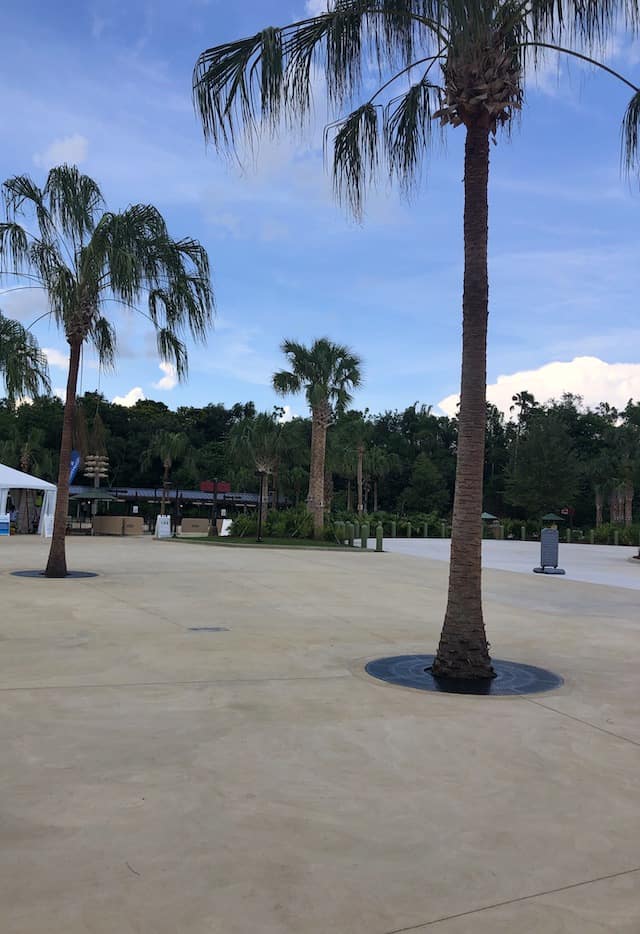 We recently shared that a new bag check procedure was in place at Disney Springs. The Evolv Express scanner was introduced in a trial phase at Disney Springs in mid June.
The Evolv company promotes this scanner as offering the following features:
Thermal imaging capability to automatically screen visitors for elevated skin temperature as they walk through the screening system.
Real-time detection of guns and other weapons are also scanned. It is able to differentiate between personal items and possible weapons. 
It offers fast and efficient scanning. Over 3,600 guests may pass through this scanner per hour. Guests may be able to walk through in groups and even side-by-side.
Evolv Scanners screen for elevated skin temperatures and real-time detection of guns and weapons
These scanners were initially being tested at Disney Springs prior to Disney Parks reopening. Many people speculated of when we may be able to see these introduced in the Disney Parks.
Introduced at Animal Kingdom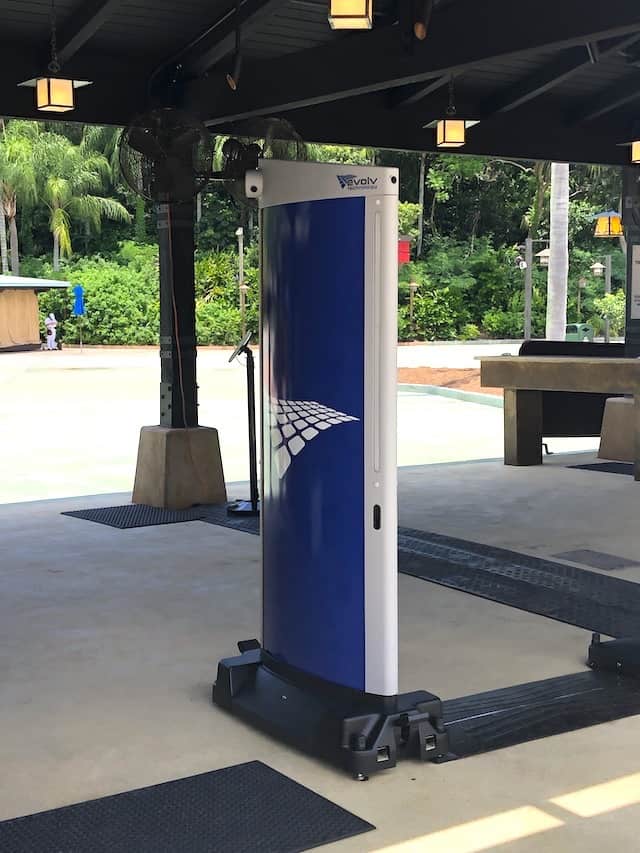 We recently visited Disney's Animal Kingdom, and we found that the renovation of the new Park entrance is complete.
When Guests first enter the Park entrance they will find the temperature scanning tents. Although the Evolv Express Scanner can read temperatures as well, this tent is still in place. The day that we visited Disney's Animal Kingdom we had low crowds so we quickly passed through.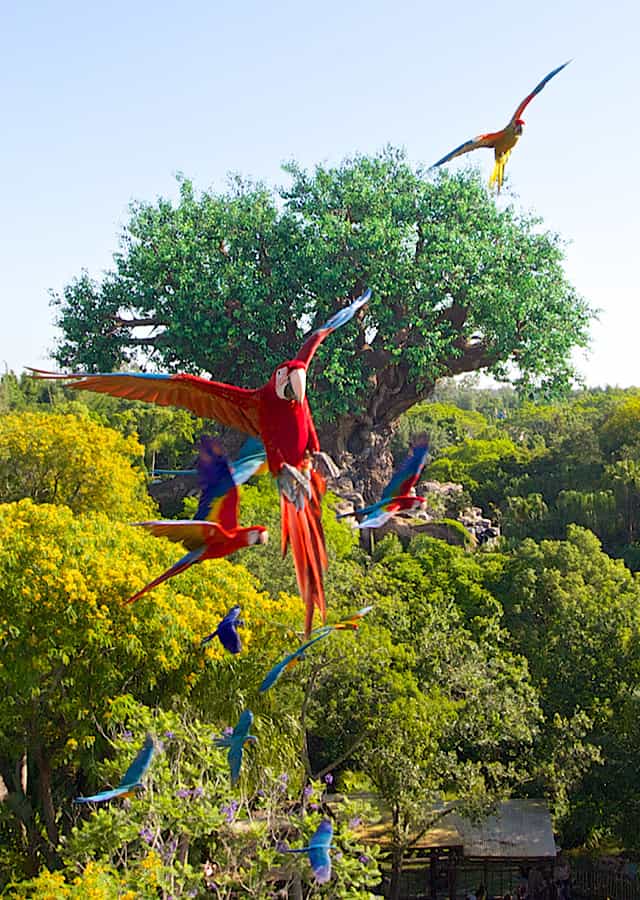 After we passed through the temperature screening process we walked through what was the bag check location. This area has now been streamlined and Guests simply pass through the Evolve Scanners.
If something raises concerns from the scan there is adequate space for a bag check to be completed.
Our bag check was complete without the need to empty pockets, unzip compartments of our purses and backpacks, and be separated from our party in order to have bags searched.
Temperature Scans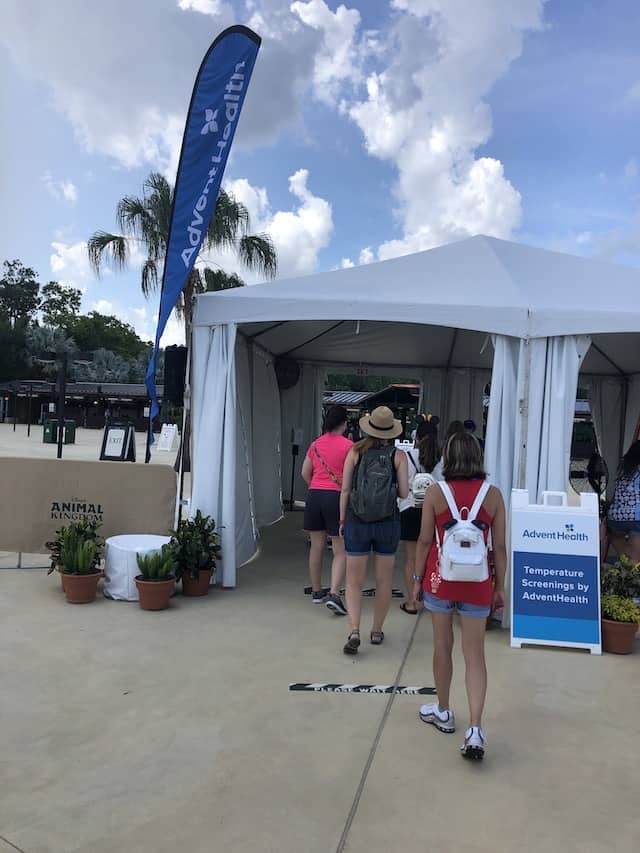 The Evolv Scanner does scan for temperature as well. It will be interesting to see if Disney may be able to streamline the temperature screening tent by allowing Guests to simply pass through the Evolv scanner to check their temperature reading and bag check all in one simple scan.
The temperature screening tents have several Advent Health Care Professionals present to scan for temperatures.
Later in our trip we visited Hollywood Studios with a higher crowd. This temperature screening tent seemed to bottleneck as Guests passed through. All Guests were maintaining physical distancing by following the marked signage on the pavement, but it was still an added delay in entering the park.
Expanded to Other Parks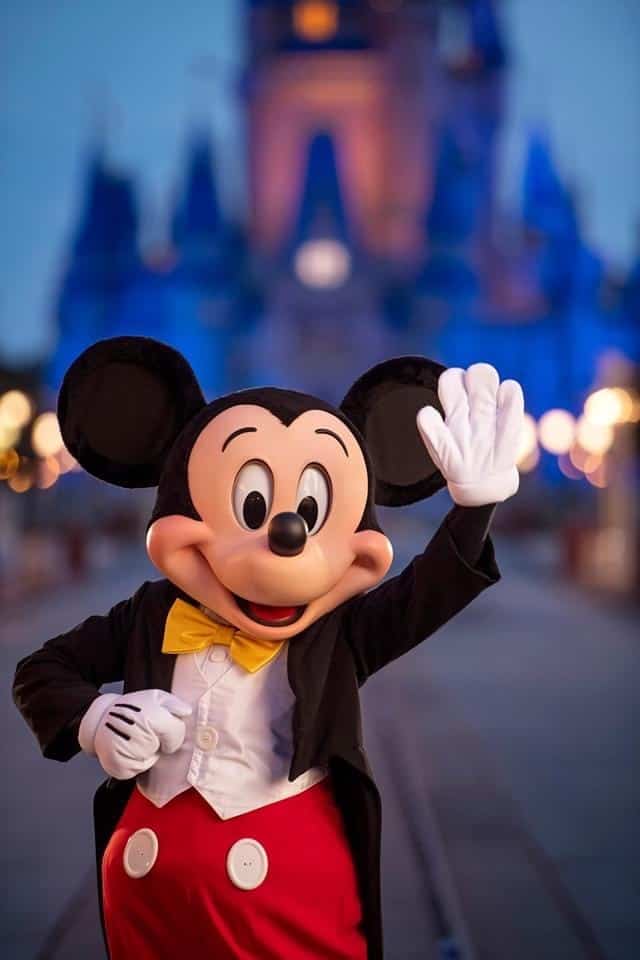 At this time, these scanners are still being used at Animal Kingdom, Epcot, and Disney Springs. We are hoping that if the testing phase continues to go well that they may be installed at all of the Walt Disney Theme Parks as well.
At this time the evolv scanners are being used at disney springs, Epcot, and disney's animal kingdom
What do you think of these new scanners? Do you think that they may be installed in all of the Disney Parks? Share your thoughts with us on our Facebook Page.