If you are planning a trip to Walt Disney World right now, you are likely thinking about where you are going to eat during your visit. In line with Disney World's phased reopening, not all dining locations are currently open, narrowing your list significantly. Our KtP writers looked at the reopening list, and noticed how many of our favorites are currently open! So, I sat down with them all to get answers to the question: Which is your favorite Disney World restaurant?
A visit to Walt Disney World is likely more than just a day visit for most, so there is a very good chance you'll be eating while you are there. There are a variety of choices for things to eat in Walt Disney World Resort, from fancy to casual sit down meals, to quick service restaurants, to even snack carts!
The possibilities are endless!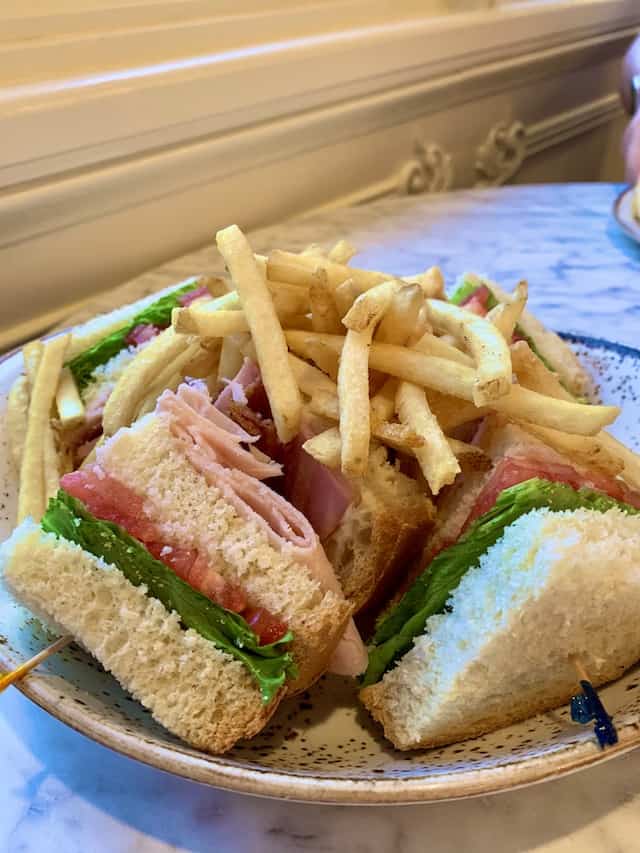 When Disney World announced they were reopening, it was also shared that not everything would reopen right away. Only some Disney World restaurants are currently open in Walt Disney World, significantly limiting your choices for where to eat.
In order to help you choose where to dine, I've asked the KtP writer's to share their favorite Disney World restaurants with you and what makes them so special. Who knows, you might find your new favorite here!
Christina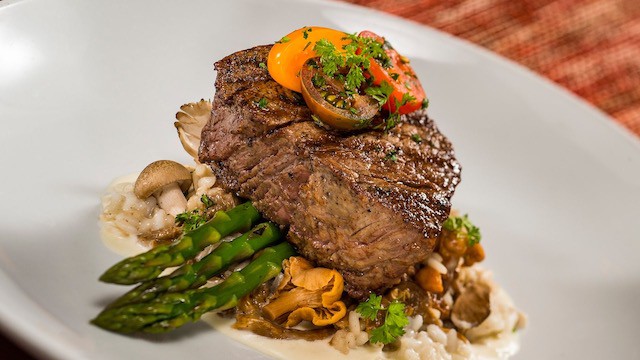 Le Cellier has been a long-time favorite restaurant of my family since I was a little kid. That was our favorite place to splurge on a great dinner.
Every meal started off the same, with a nice big bowl of Canadian Cheddar Cheese Soup and pretzel bread. This soup is the most amazing thing in the world.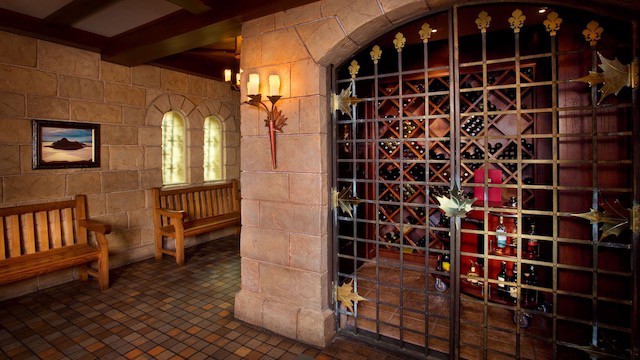 Luckily, even when you can't score a reservation at Le Cellier, you can find the soup at the Food and Wine festival and sometimes at the Refreshment Port.
For our dinner, we always ordered the filet mignon with Yukon cream cheese mashed potatoes (or some kind of potato variant). The steak was always flavorful and cooked to perfection.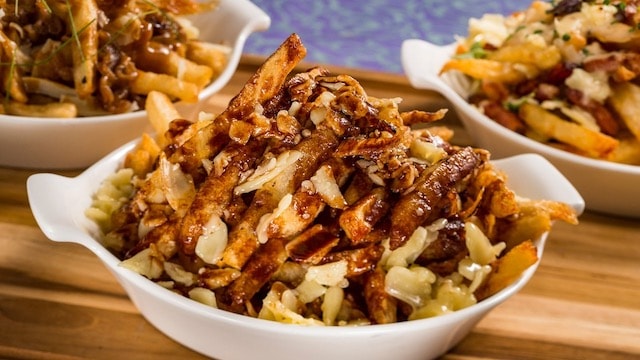 Desert was never complete without the chocolate "moose." This was an adorable desert, made with two balls of chocolate mousse coated in Oreo crumbs for the head, blueberries for the eyes and a red wafer for his tongue.
He also had Maple leaf cookies for his antlers. The mousse was fabulous and it always scored high on the adorable scale.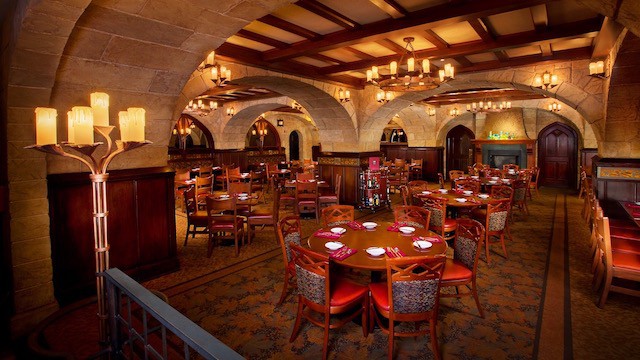 As a kid, Shirley Temple drinks were more like a water source for me. I ordered them everywhere I went. A server at Le Cellier told me they had a special Canadian Shirley Temple there. To this day I still order that when I go. It's made of ginger ale, orange juice and grenadine.
You can't go wrong with anything you order at Le Cellier. The service and food are always top-notch.
Monica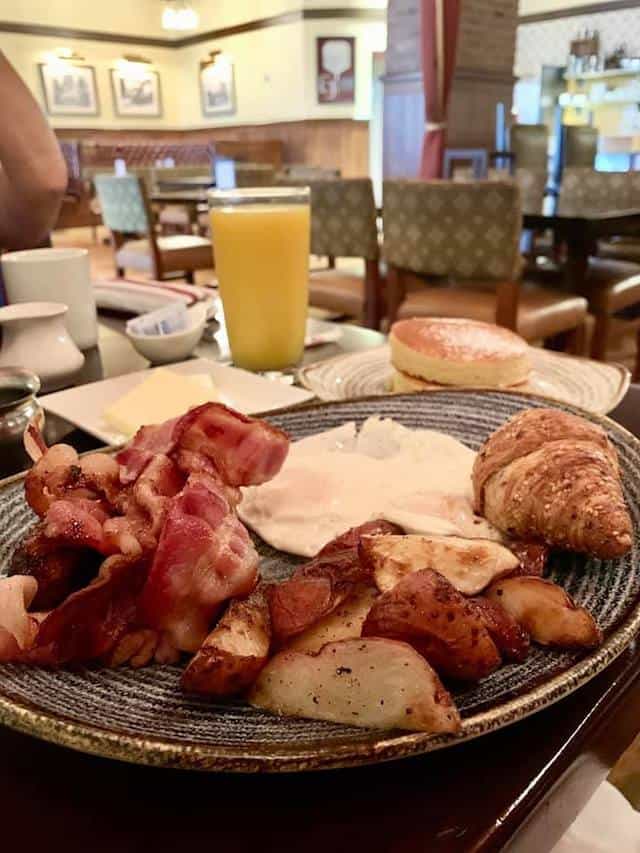 Trattoria al Forno is known for the Bon Voyage character breakfast at Disney's Boardwalk Resort. I stayed at the Boardwalk for the reopening of Disney World, and while the character breakfast is not available, I was just as happy with the restaurant.
I ate both dinner and breakfast at Trattoria. The food was incredible at both meals, and the atmosphere was warm and inviting.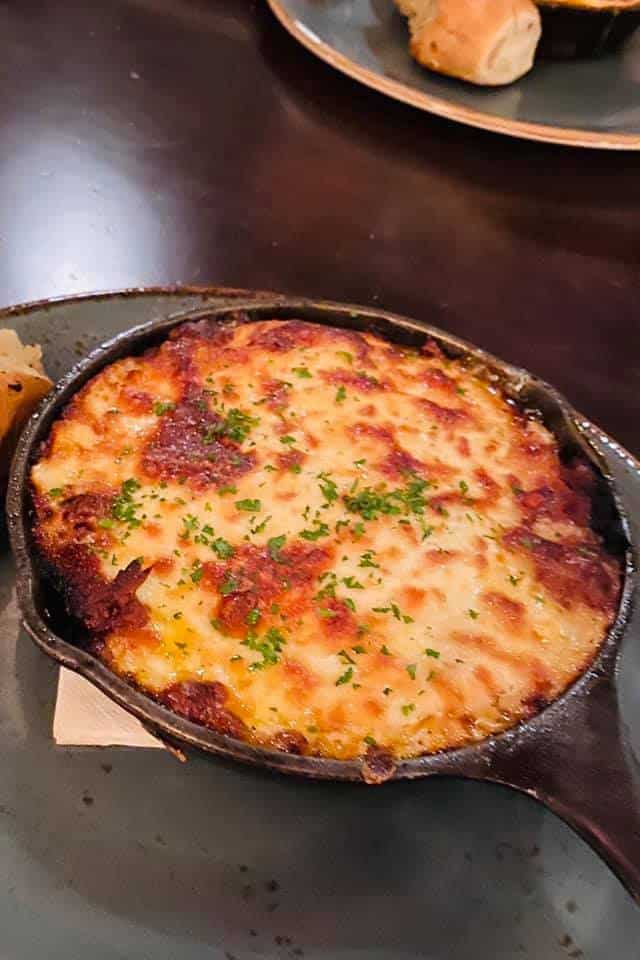 The lasagna at Trattoria al Forno is the best I've ever had. It's cooked in an individual skillet, and it was so cheesy.
I loved the convenience of eating at the resort I was staying at. Oftentimes we travel to another resort for a meal, and I loved that I had a great option at the resort I was staying at.
I prefer sit down meals to cafeteria style food at the value resorts so Trattoria was a great option.
Jessica
Our family loves to have dessert for dinner at Beaches and Cream! We enjoy the soda shoppe vibe and retro decor.
My daughters saw a jukebox for the first time at Beaches and Cream, and we had so much fun choosing tunes to play!
We have not braved the Kitchen Sink, but it is on our family's Disney bucket list. We usually order a basket of fries and onion rings along with a variety of desserts to share.
Beaches and Cream is a short walk from EPCOT and easy to access from Hollywood Studios.
Maggie
Yak & Yeti at Animal Kingdom is one of my favorite Disney World restaurants to eat at! Our family has always had great food and service there.
The food is always so flavorful and satisfying. Even if you're not an adventurous eater, my kids can still have something off of the kid's menu. However, they love the naan bread so it's a great choice.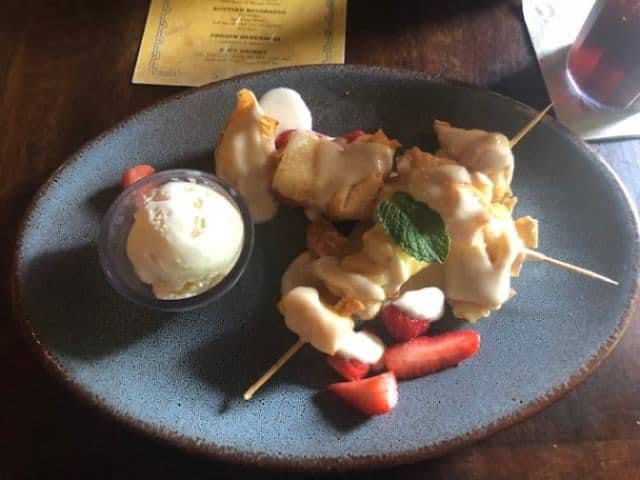 Yak & Yeti is a nice place to take a break and I love the atmosphere. I have never been disappointed.
For a great review, check out Rebecca's experience at Yak & Yeti HERE.
Susan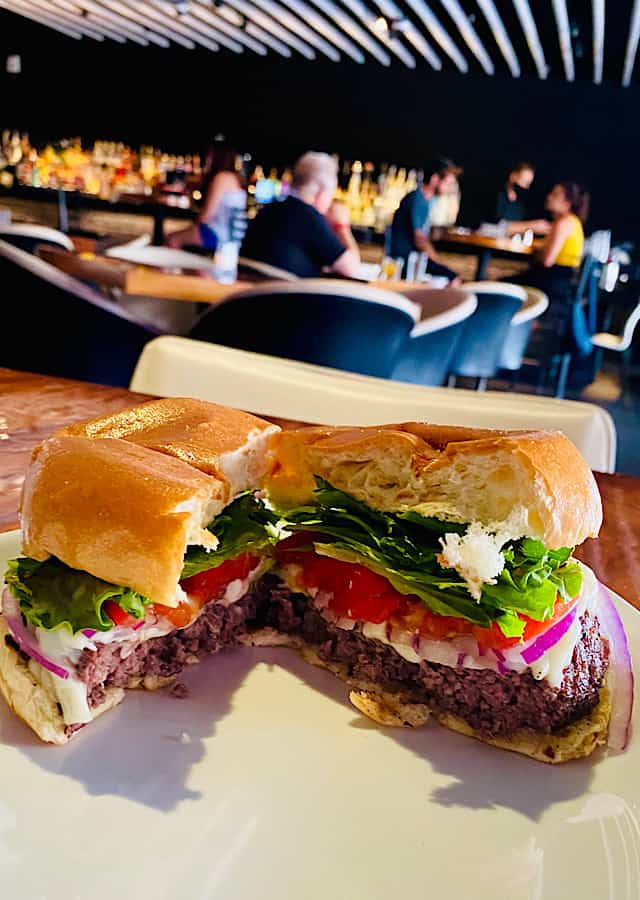 I recently had an awesome burger for less than $10 at STK Steakhouse in Disney Springs. You can only get this burger on the lunch menu weekdays from 11:00am – 3:00pm.
When I arrived at STK Steakhouse, I immediately took in the sleek modern and upscale ambiance. From the super cool chandeliers to the vibrant artwork, this is no ordinary restaurant!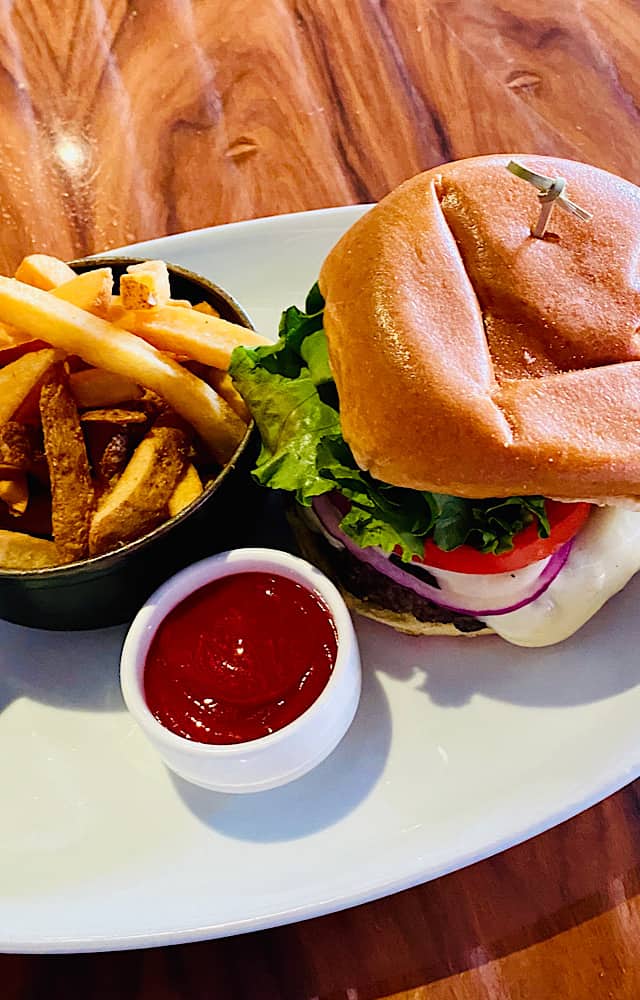 My first thought was, "Whoa, can I afford to eat here?" But, I quickly reminded myself of their well-priced burger!
The burger and fries arrived promptly and were cooked to perfection! I prefer my burgers cooked medium, and there was just the right amount of pink in it. The burger was incredibly flavorful and juicy also!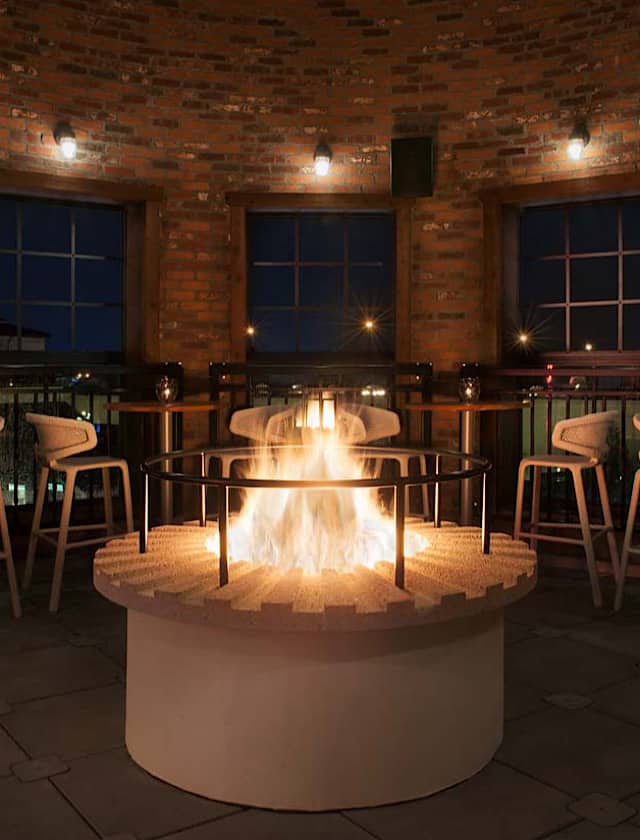 The bun was fresh-baked, and toppings were super fresh. I gobbled my entire meal down.
This was truly the best burger I've ever had! I can't recommend STK Steakhouse highly enough. For more information on Susan's experience, check out her review HERE!
Kate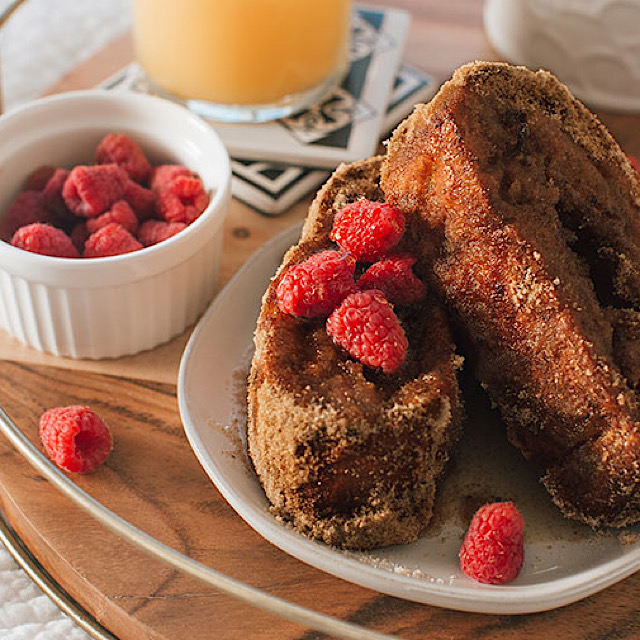 We love breakfast at Kona Cafe at the Polynesian. We seldom make a trip without finding a reason to eat there.
I think I am the only person who has been this many times without ever eating Tonga Toast! My kids love the traditional French Toast. I love the macadamia pancakes, the Gouda grits, and the POG juice.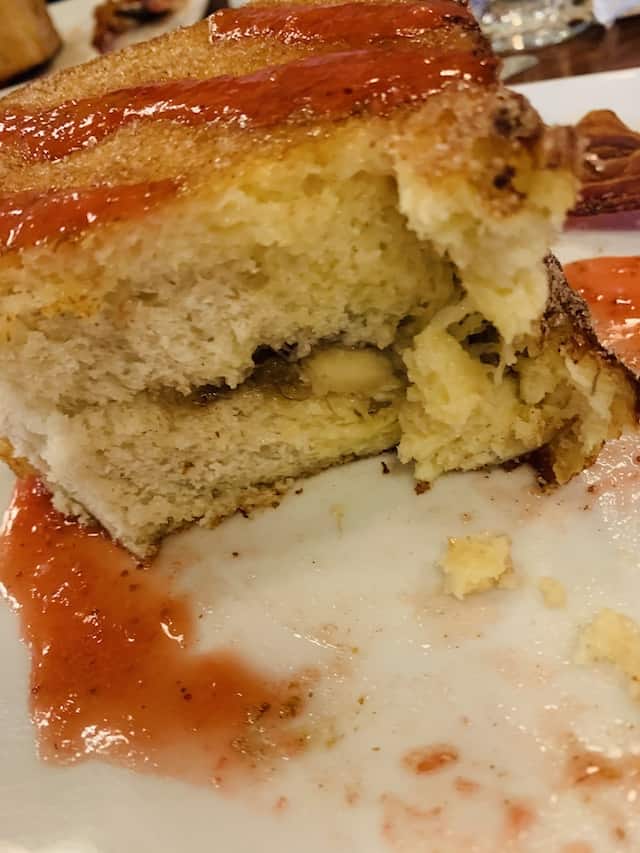 I also love that if you can't decide what you want, you can order the Big Kahuna Breakfast. It isn't on the menu, and while I haven't been since the reopening it was available by request prior to closing.
You can try making Kona's famous Tonga Toast at home with this recipe!
Rebecca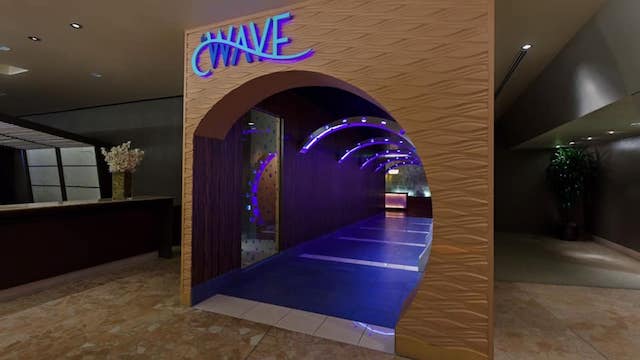 One of my favorite restaurants is The Wave of American Flavors at Disney's Contemporary Resort. The salted butter for the bread is to die for!
It's always easy to get a table in this hidden gem, and our food has been great every time! I particularly enjoy the herb roasted chicken breast dinner!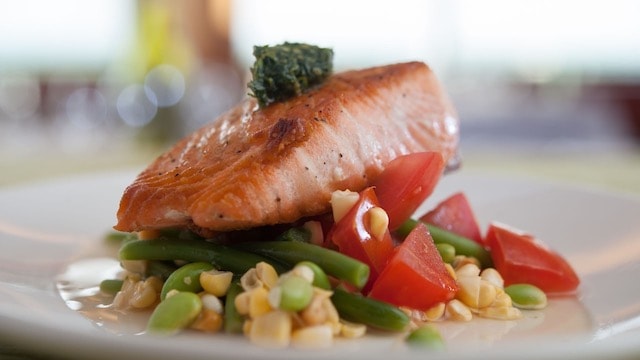 I've heard great things about breakfast here, too, but I haven't had the chance to try it yet! The Wave is my pick for when my party includes less adventurous eaters.
Jaelyn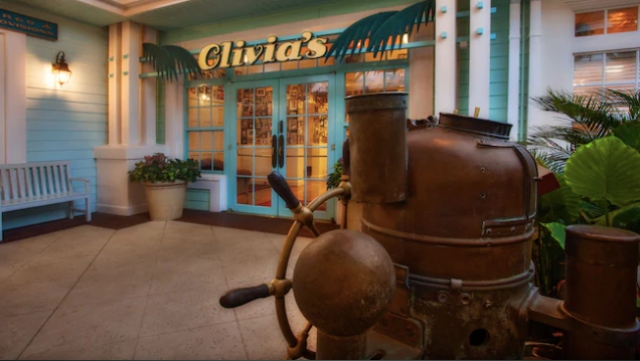 Olivia's at Old Key West is my favorite! The restaurant has a laid back atmosphere and is perfect for breakfast, lunch, or dinner.
We ate there after a long day in the parks and enjoyed the beachy yet homey vibe.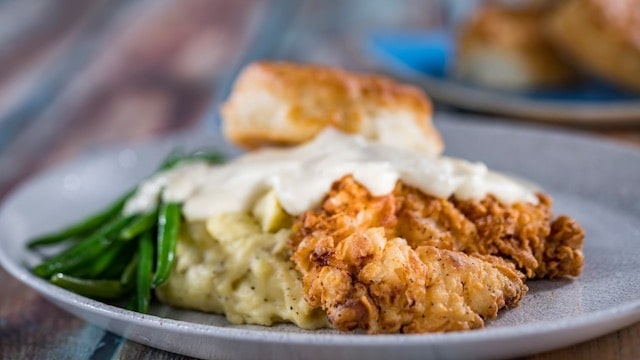 The Southernmost Buttermilk Chicken is to die for! Be sure to also check out the Banana Bread Pudding sundae.
Don't forget to look at all of the family pictures covering the walls of the restaurant that celebrate Old Key West as the original Disney Vacation Club resort.
Heather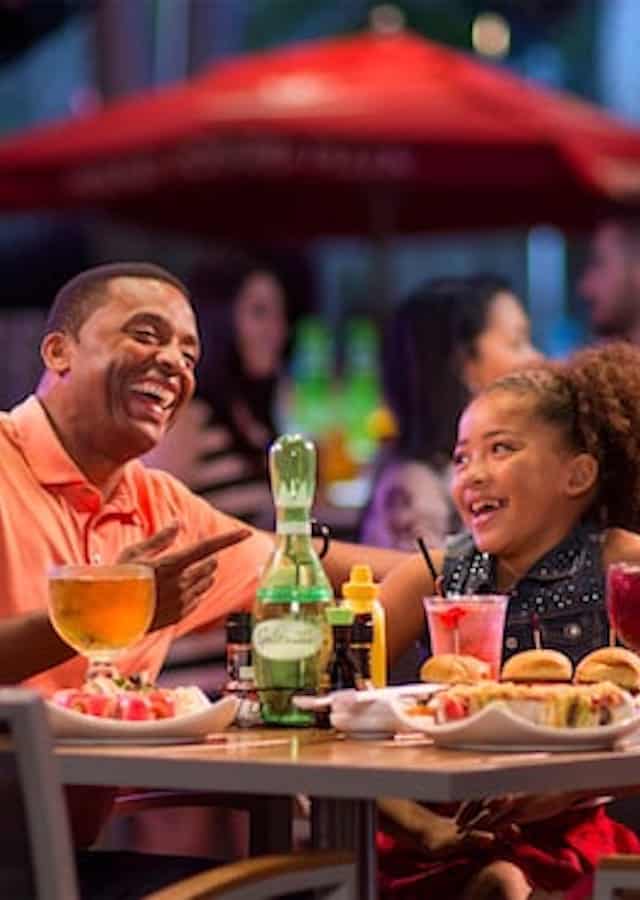 We loved dining at Splitsville. I would have never thought to get a meal here, but it was delicious.
The food was amazing and portions were large. I am so glad that my husband was like "come on, let's just try it." This is a place we will visit again even if we don't go bowling!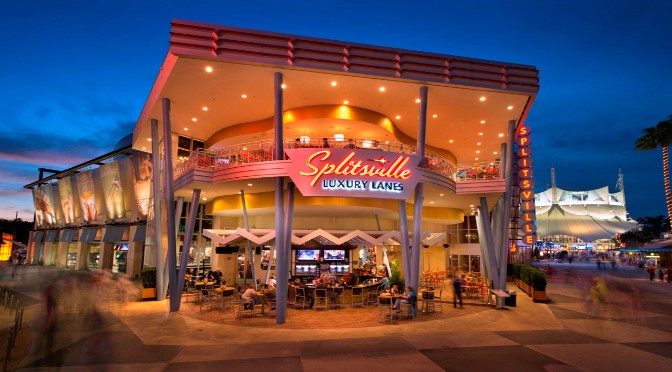 For a great review of Heather's experience at Splitville, head over HERE!
Jamie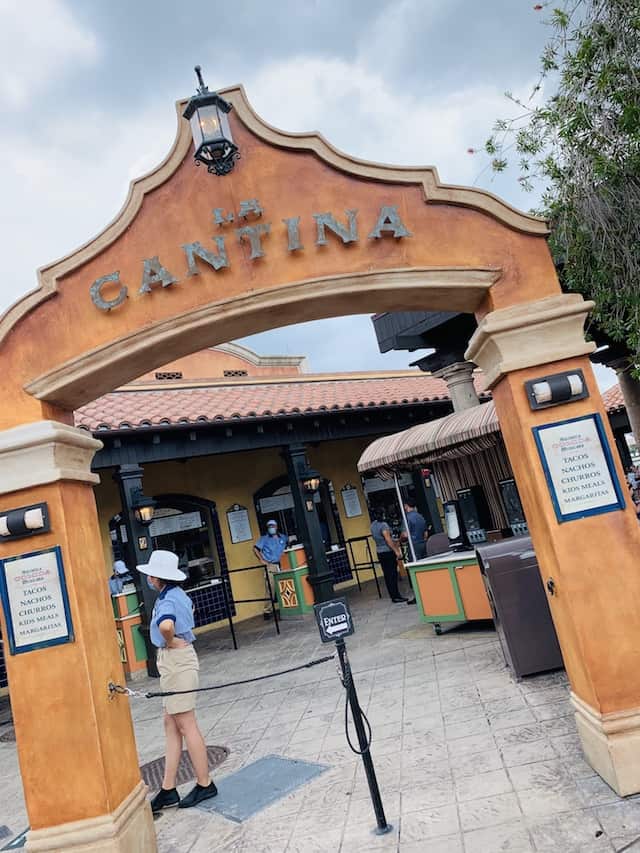 My favorite place to eat in all of Walt Disney World is La Cantina de San Angel at Epcot. This quick service restaurant in the Mexico pavilion has never disappointed me!
Lat Cantina de San Angel is located right on the World Showcase Lagoon and features some of the best Mexican food I've had outside of Mexico!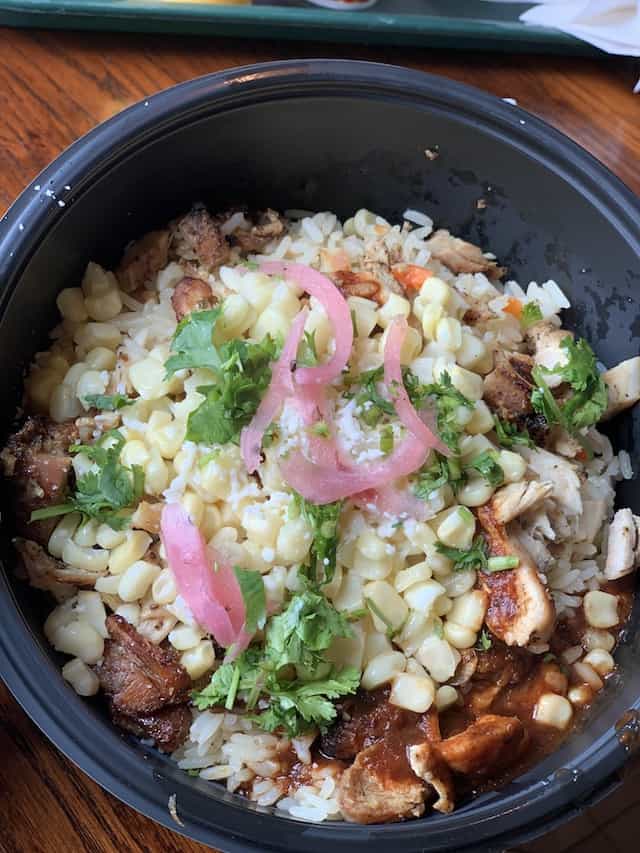 The nachos are huge and filling, the tacos are bursting with flavor, and the Pollo Cascabel is delicious. My biggest problem each time I visit is deciding what to order!
Give it a try, you won't be disappointed! Check out my full review HERE!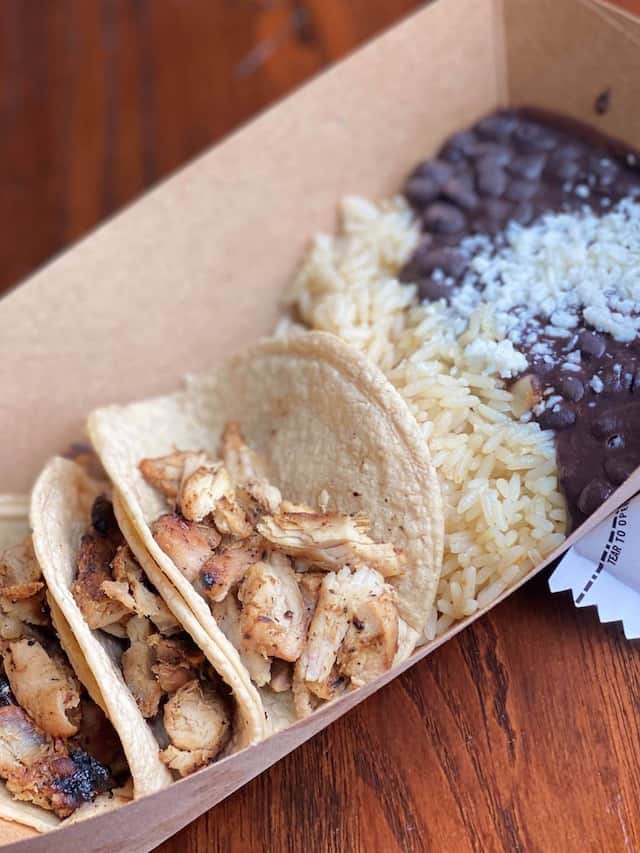 If you're wondering which restaurants have not opened back up yet, head over HERE for a full list.
So, which of the current open restaurants in Walt Disney World is your favorite? Which are you looking forward to trying? Let us know on Kenny the Pirate's Facebook Page, or join our crew and continue the discussion!