Before I left for my most recent Disney World visit, I enlisted the help of Kenny the Pirate crew members asking where I should eat at Disney Springs. There were so many suggestions that sounded delicious it was really hard to decide! That's a good thing though to have amazing choices! I found Walt Disney World's best burger!
I chose to eat at STK Steakhouse at Disney Springs. Check out my full review!
How I Decided Where to Dine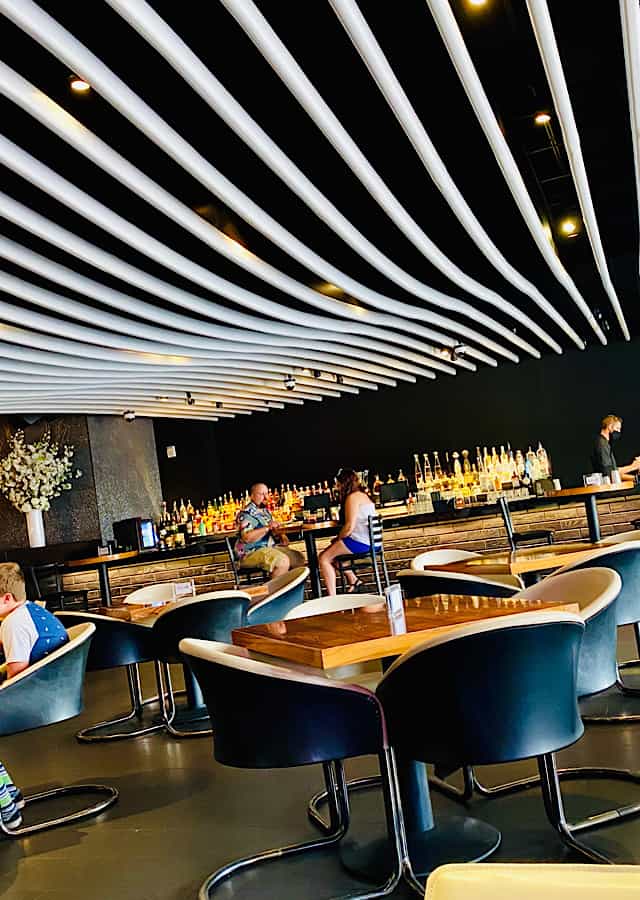 As an avid seafood lover, I tend to choose that over other cuisines. That was until a crew member began describing a burger as the best he's ever eaten! When he shared that it was $9.99, he really grabbed my attention.
Since my arrival day was before Disney re-opened, it was nice to have the afternoon to explore Disney Springs. It tends to get overlooked since we love the Disney Parks so much.
Since it was a weekday afternoon Disney Springs wasn't crowded at all. This was not the case on an evening visit later in that week. Walking around Disney Springs made us uncomfortable trying to socially distance.
It's also a nice perk staying onsite Disney Resort to take the bus to Disney Springs.
Burger Snob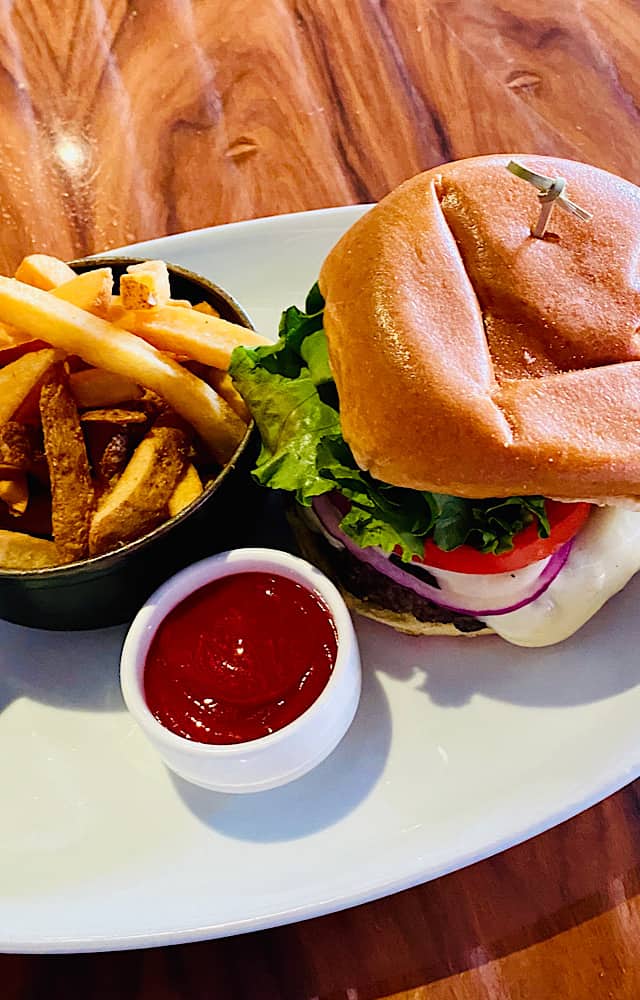 After I decided to go on a quest to find this amazing burger, I had really high hopes! At home, I don't usually choose a burger entree, and am a bit of a burger snob.
There's 3-4 places I'll order burgers since they're made from Angus beef. It makes a huge difference in flavor and tenderness.
Arriving at Disney Springs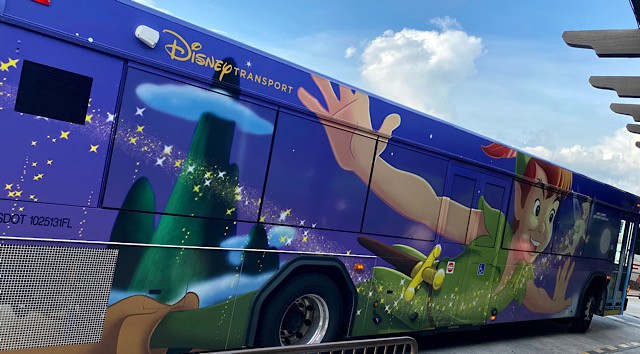 Not knowing what time I would arrive to Disney Springs, I chose not to make a reservation. Although this worked for me, I recommend making a reservation since it may be more crowded on your visit.
After unloading from the Disney Springs bus stop, I headed toward The Landing section of Disney Springs. Since I really had no idea where to go, I used Google Maps walking directions on my phone.
There is so much to see and do at Disney Springs. Check out some reasons why you should make it part of your next trip HERE.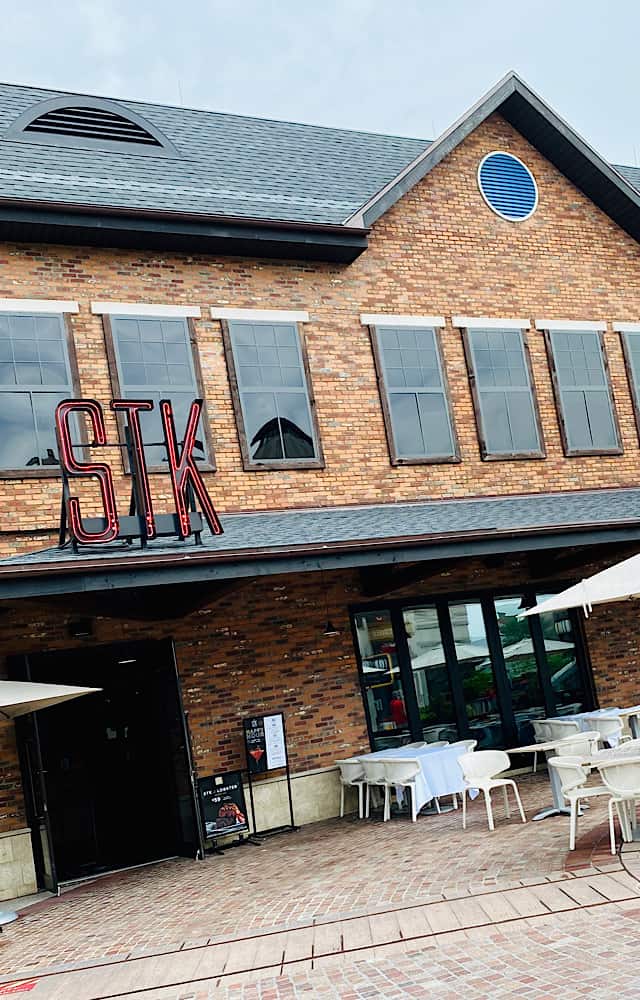 Once arriving to The Landing section of Disney Springs, keep walking until you spot STK Steakhouse. This ultra-modern steakhouse offers incredible cuisine, an upbeat vibe, and even books private parties.
I was super excited when I arrived at the Check-In area. The restaurant wasn't crowded at all which gave me high hopes of being seated right away. I was starving since I'd only eaten breakfast and it was 3:15pm.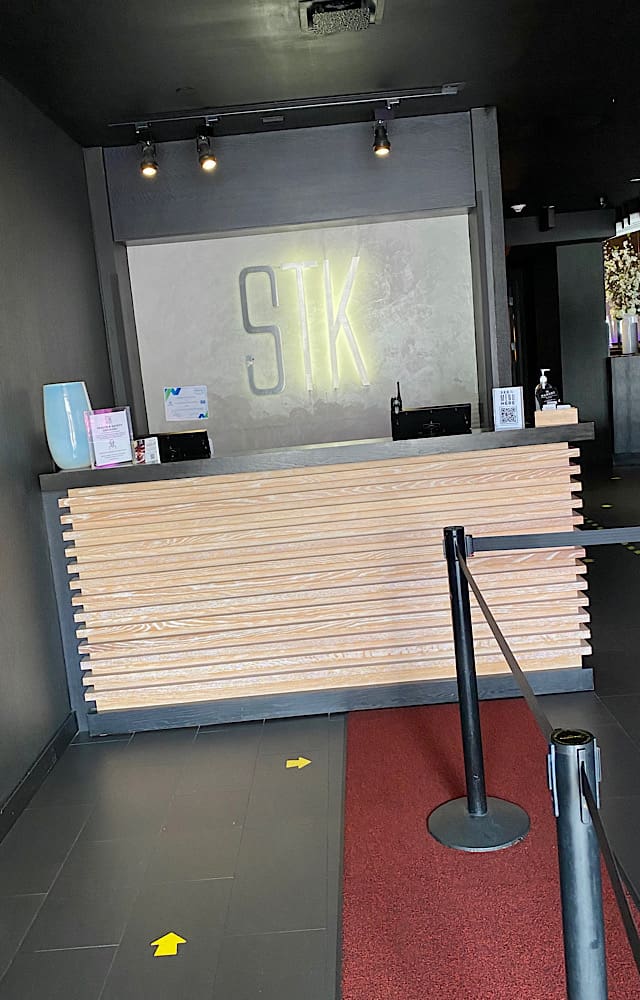 The hostess offered a paper menu and showed the QR menu. I was unable to make the QR menu work so she graciously supplied a paper menu.
She also explained that when I was seated, I was welcome to remove my mask. Since this was my first dining experience wearing a mask, I didn't know what to expect.
I was relieved that guests don't have to wear them while seated.
First Impressions of STK Steakhouse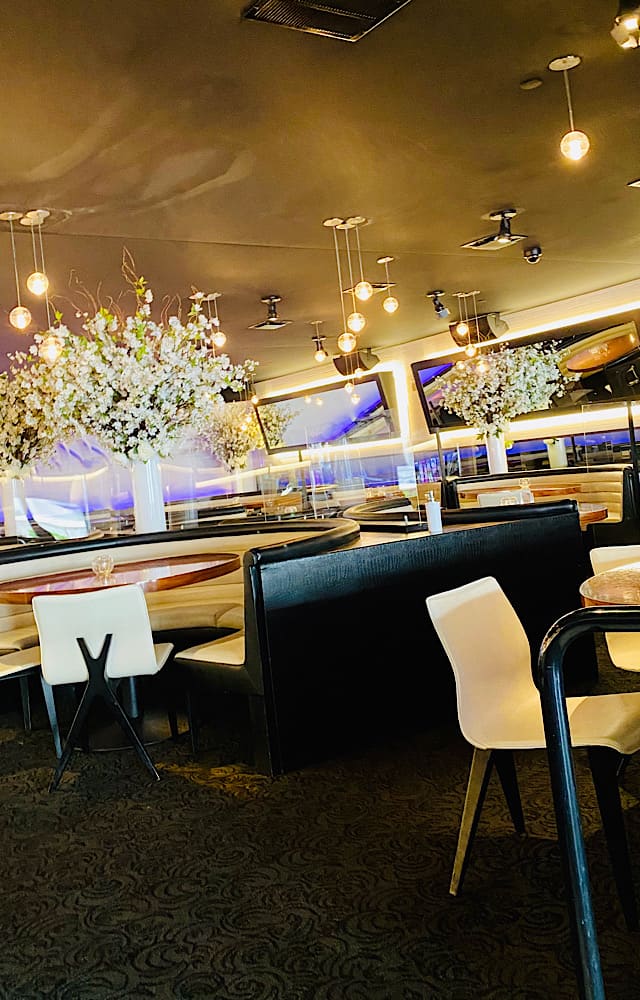 Walking to my table, I immediately sensed the sleek modern and upscale ambiance. From the super cool chandeliers to the vibrant artwork, this is no ordinary restaurant!
My first thought was, "Whoa, can I afford to eat here?" But, I quickly reminded myself of their frugally-priced burger!
Quite honestly, I was blown away at the unique setup of this restaurant, and so happy I found it.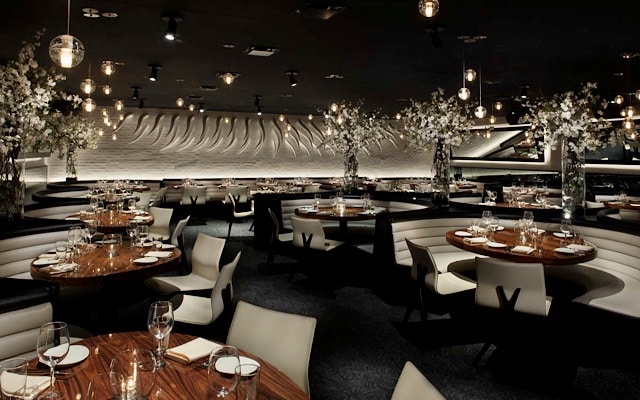 During my visit, they were only seating guests at the bar and tables in the bar areas.
Tables were removed at about 50% capacity so I felt adequately distanced from other guests. What I didn't realize is how much more this restaurant has to offer!
More Than a Traditional Chophouse Restaurant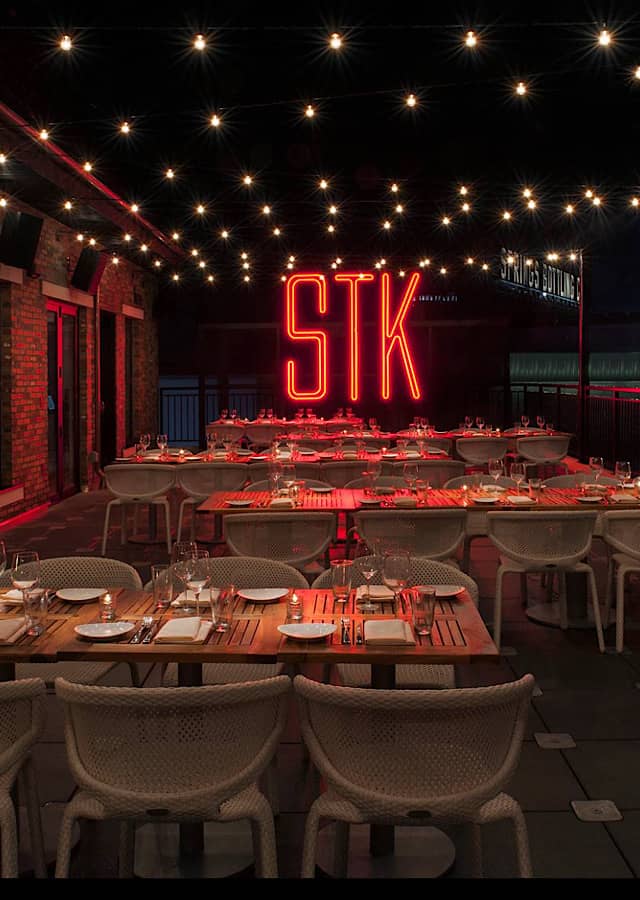 This 14,000 square-foot, 2-story restaurant features sleek ambient lighting, a DJ in the main dining room, an indoor fire pit lounge, and a rooftop terrace with an amazing view.
I'm going to have to dine here again to experience the rooftop terrace!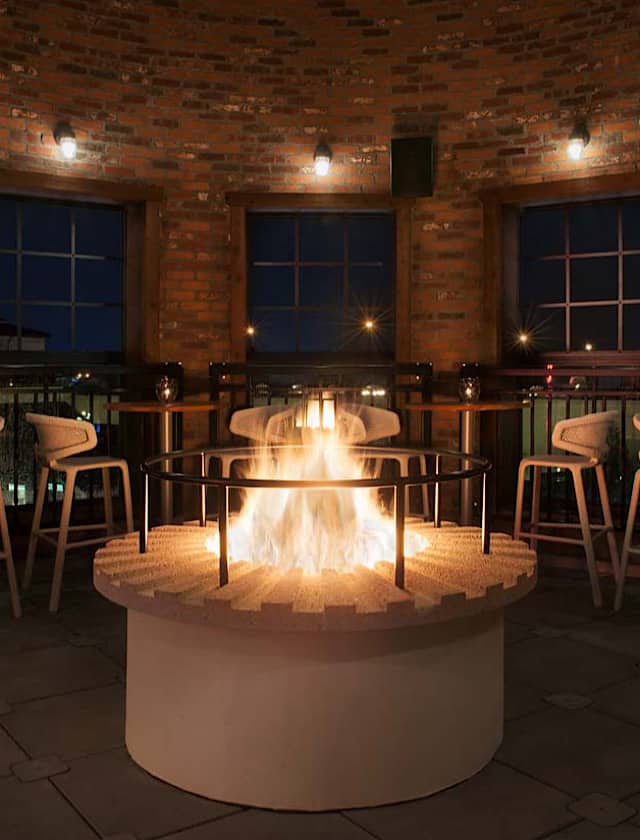 While the stunning atmosphere draws guests in, the first-class service and wonderfully prepared meals keep people coming back.
"STK aims to define the modern dining experience complete with incredible food, world-class service and the perfect ambiance."

-STK Steakhouse
In addition to their lunch menu (with very reasonably priced entrees), STK Steakhouse also offers late-night eats (affordable appetizers and cocktails), and a weekend brunch.
Dinner on the terrace sounds amazing, but the price tag is definitely higher so for us this would be a special occasion meal only.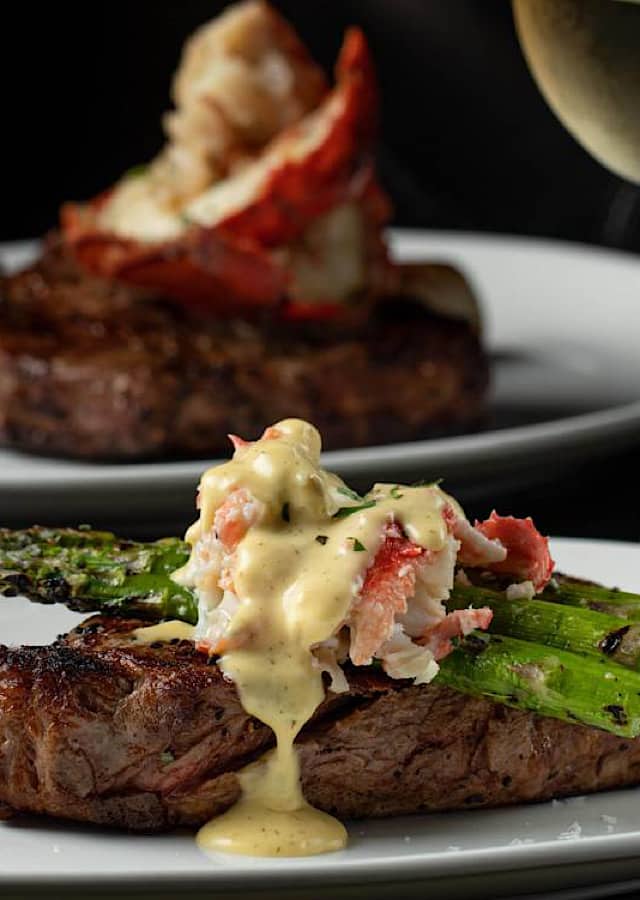 STK Steakhouse has many locations both in the United States and internationally. If you live close to one, I hope you'll visit one!
My Review of Disney World's best burger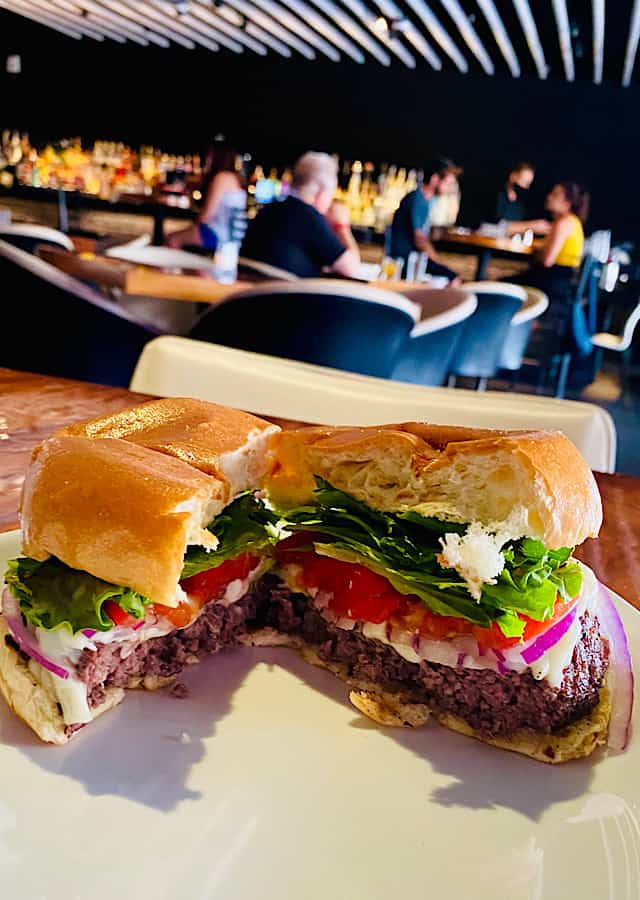 Lunch is served weekdays at STK Steakhouse from 11:00am to 3:00pm. However, when I arrived at 3:15pm, the hostess informed me they were no longer serving lunch.
Since I was on a very focused mission to get here and have a burger, I was a little taken aback not knowing what I would order (or if I could even afford to eat here).
Rather than asking about the lunch menu, I simply explained to my waiter that I was so excited to try their burger. He checked the time, and replied, "Don't worry, I got it. I'll put your burger order in right away." I was SO relieved!
The burger and fries arrived promptly, and were cooked to perfection! I prefer my burgers cooked medium, and there was just the right amount of pink in it. The burger was incredibly flavorful and juicy also!
The bun was fresh-baked, and the toppings were super fresh. I gobbled my entire meal down. This was truly the best burger I've had anywhere! I can't recommend it highly enough.
Final Thoughts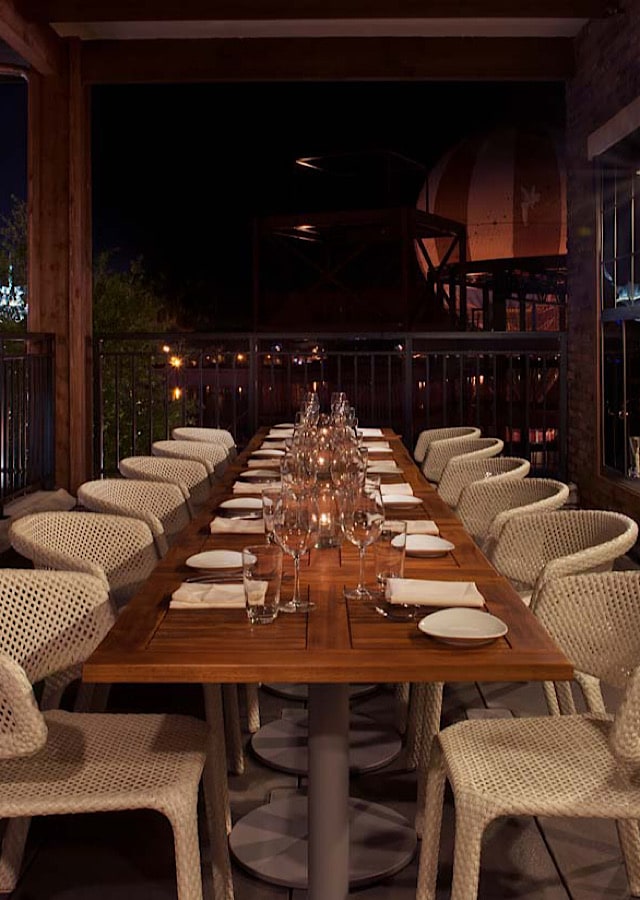 I am so thankful one of our Kenny the Pirate crew members recommended eating here. What a fantastic way to start my Disney trip!
Everything from the food, decor, and service were top notch. I also really liked the handheld device my waiter brought tableside to pay.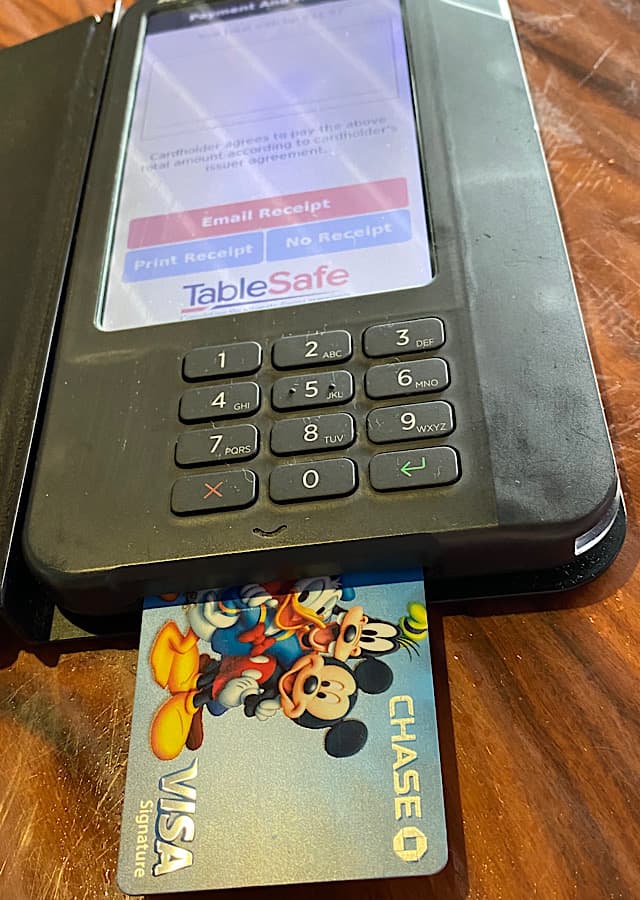 Note: Per My Disney Experience, this burger has increased in price to $15.00. Still a great deal!
I will eat here again whenever possible, but will definitely make a reservation next time to be safe. STK Steakhouses also offers Annual Passholders 10% off.
Have you dined at STK Steakhouse before? Would you try it? Please share your thoughts with us on Facebook! You can also join our KtP Crew to continue the discussion.