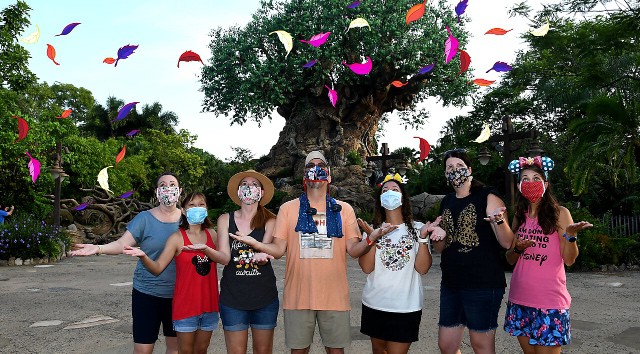 Jambo, friends! Come along with me (Maggie), and see what my experience was like along with a few of the other KtP writers and Kenny!
Disney's Animal Kingdom welcomed guests once again on July 11th, and a few of the writers, Kenny, and myself were lucky enough to visit after its reopening!
I will be completely honest. It was definitely a different park, with different rules, and it was not the full park experience. Read on to see why.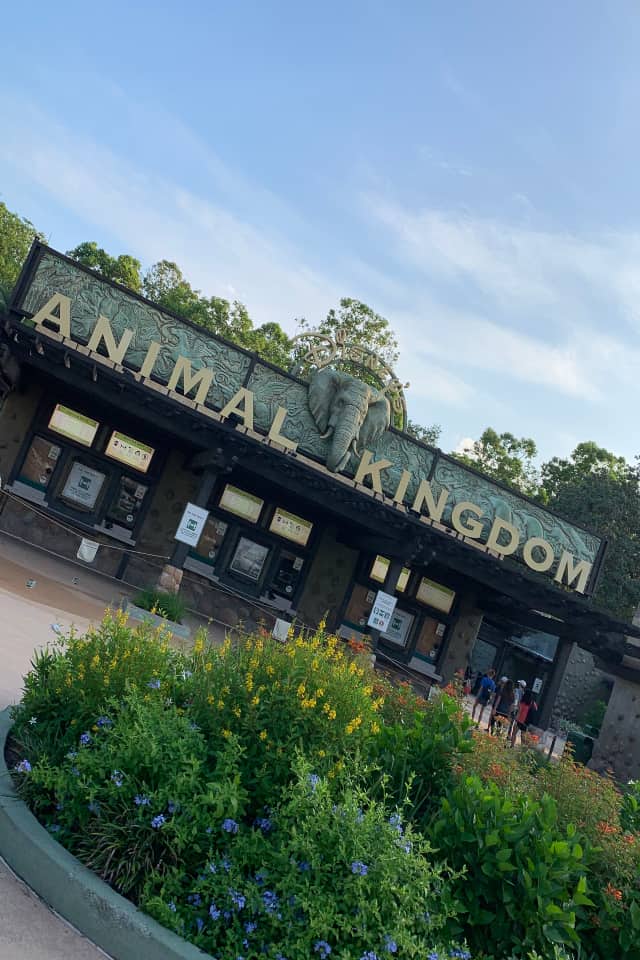 However, we still managed to have an amazing time, and it was one of the most fun visits that I can remember. Let's see what you can expect on a future trip if you plan to visit in the near future.
Before You Go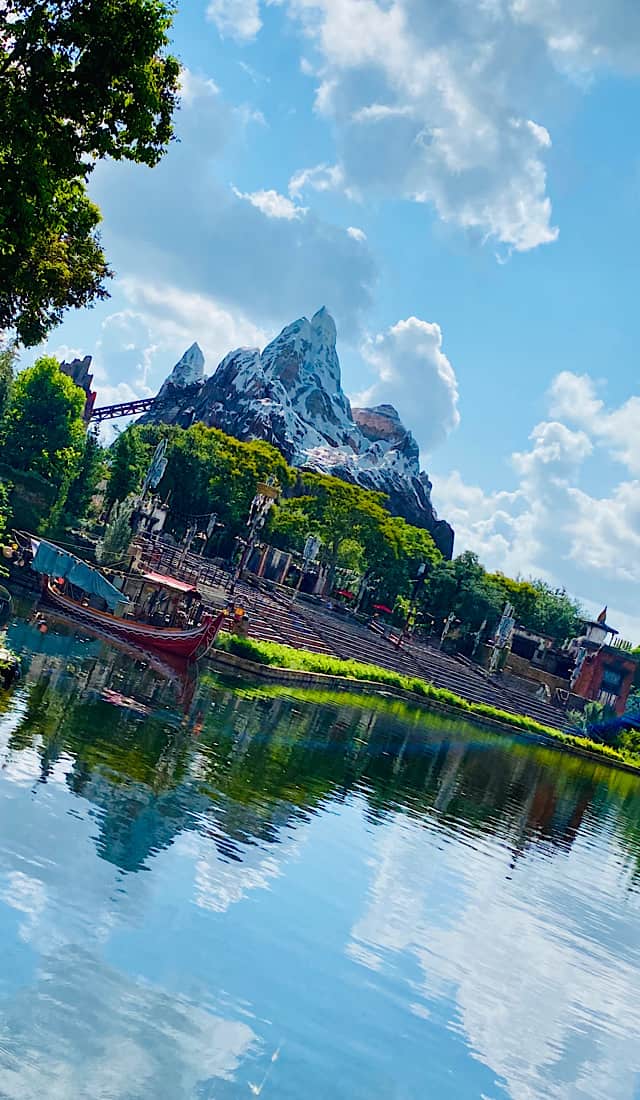 A park reservation and valid ticket is required for admission to the parks. For a step-by-step guide for making park reservations, see Rebecca's post. By now, I feel like most of the kinks have been taking care of and hopefully you will not be met with the dreaded image of the pink castle screen!
Don't forget to bring your mask! Face coverings are required at all theme parks and Disney Springs. If you do not have one, you will be asked to purchase one. Disney enforces this policy and you will not be let into the parks if you do not wear a facial covering. For the most recent updates to Walt Disney World's face mask policy, look here.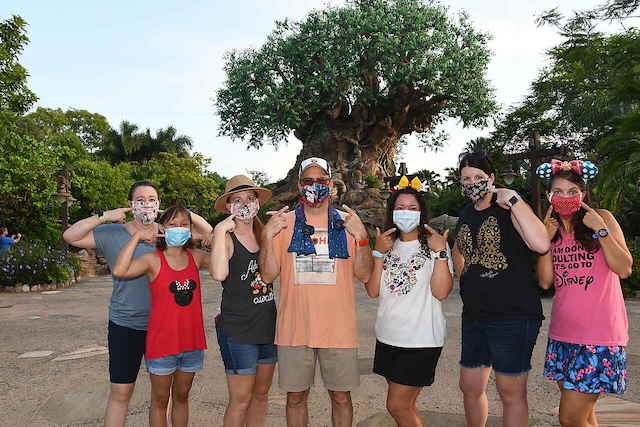 My advice is to bring more than one, just in case something happens to the one you are wearing. Many of us found disposable masks to be the lightest and most comfortable to wear. A tip that we found is to switch to a cute cloth mask for pictures! You cannot remove your masks for pictures, so you might as well wear one that you like.
Security and Temperature Screening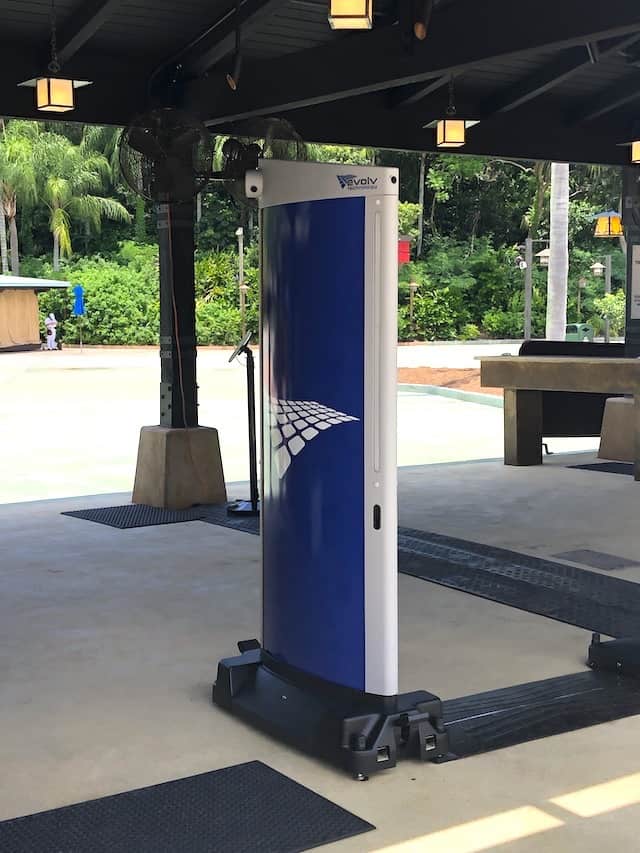 We arrived a little before 8:00 a.m., which was when the park opened. The first thing guests will see after entering is the temperature screening.
All of the theme parks and Disney Springs use the new Evolv Express Scanners. I love these scanners! All you have to do is walk straight through! There is no need to empty your pockets, unzip bags, or be separated from your party.
Safety Measures and Social Distancing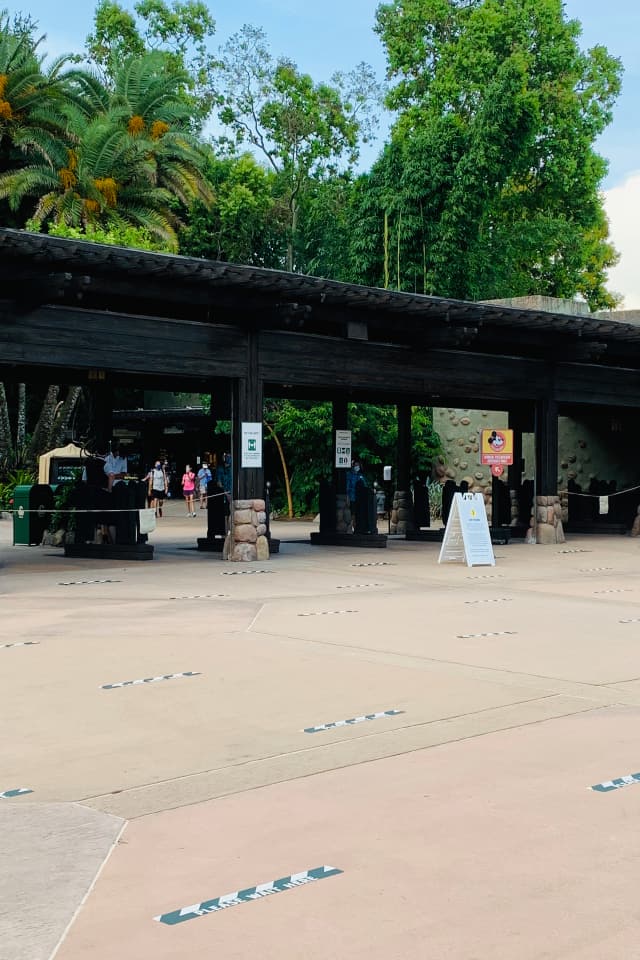 Disney has done a fantastic job making guests feel safe and clean, in my opinion. I have never seen the parks so clean!
Social distancing markers are seen throughout the park and in queues for attractions and dining locations. I felt like everyone was paying attention to them and Cast Members were often seen cleaning throughout the day.
Every couple of hours, rides are also cleaned and hand sanitizer can be found everywhere.
Attractions and Wait Times
If you have visited Walt Disney World since its reopening, one of the things you may notice are the wait times. Wait times for many attractions have been down, which is definitely good news since Fast Passes are still not available.
On busier days such as the weekend or during holidays, the wait times will increase, so it's always a good idea to have a good touring plan in place. Be sure to check Character Locator for touring plans, park hour updates and more before your trip!
Kilimanjaro Safaris
The majority of people headed to Pandora, so we went to Kilimanjaro Safaris first.
Guests will notice a few differences here, beginning with the queue.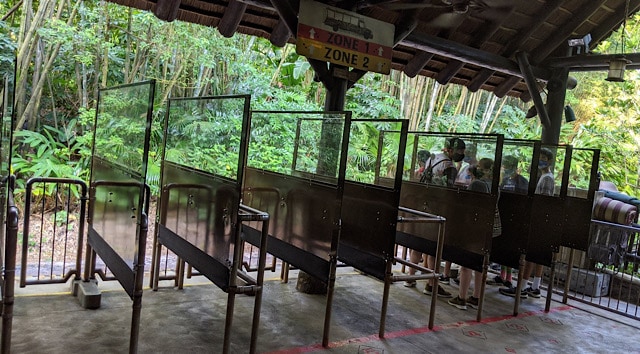 You can see partitions have been placed as shown in the picture above while you wait for your vehicle.
These feel quite confining and if you are a person that has trouble with small spaces or you find yourself having anxiety in these types of situations, you will want to step outside of these and wait just outside instead on the numbers, if you can.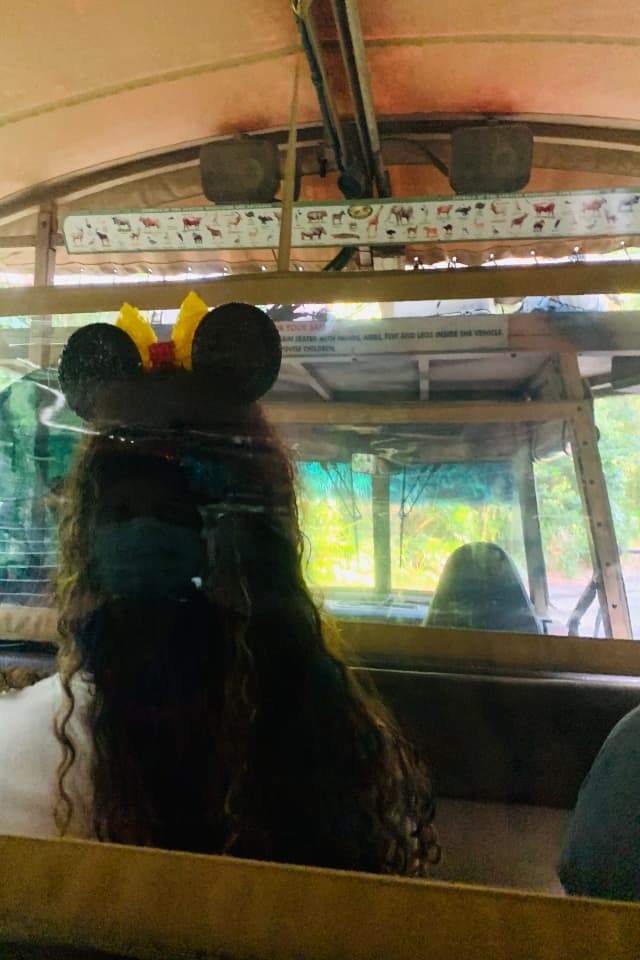 Once on your ride vehicle, you will notice another change – another barrier between yourself and the row in front of you.
If you ride, you are going to want to sit on either one of the ends so you can look out and get the best view. If you are in the middle, like I was, it does not offer the best view and it is very difficult to see much of anything in front of you.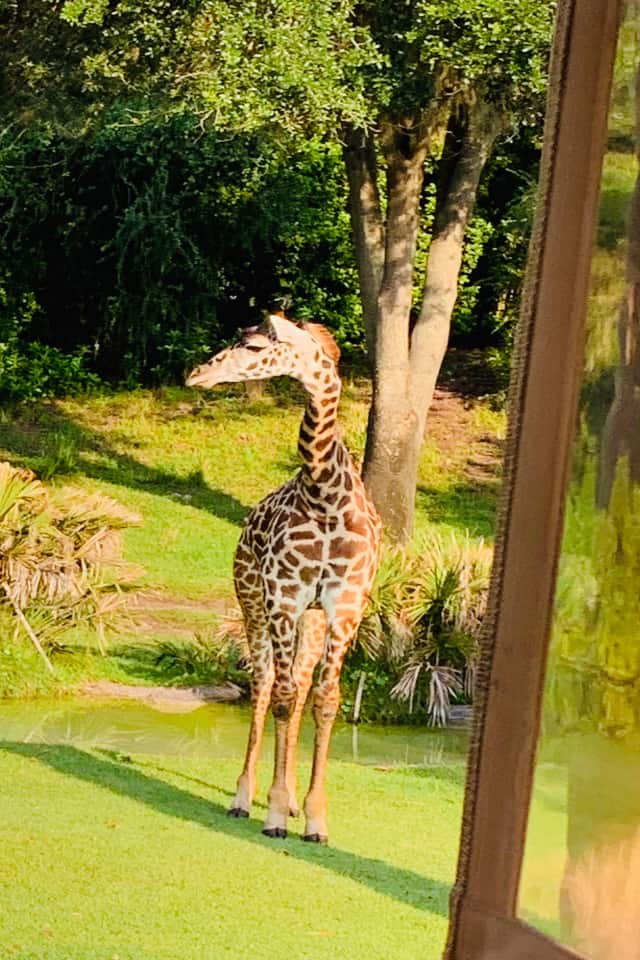 Despite not having the best view, we still saw so many animals – probably the most animals I have ever seen! Mornings are a great time to go on the safari because many animals are out and very active.
Avatar Flight of Passage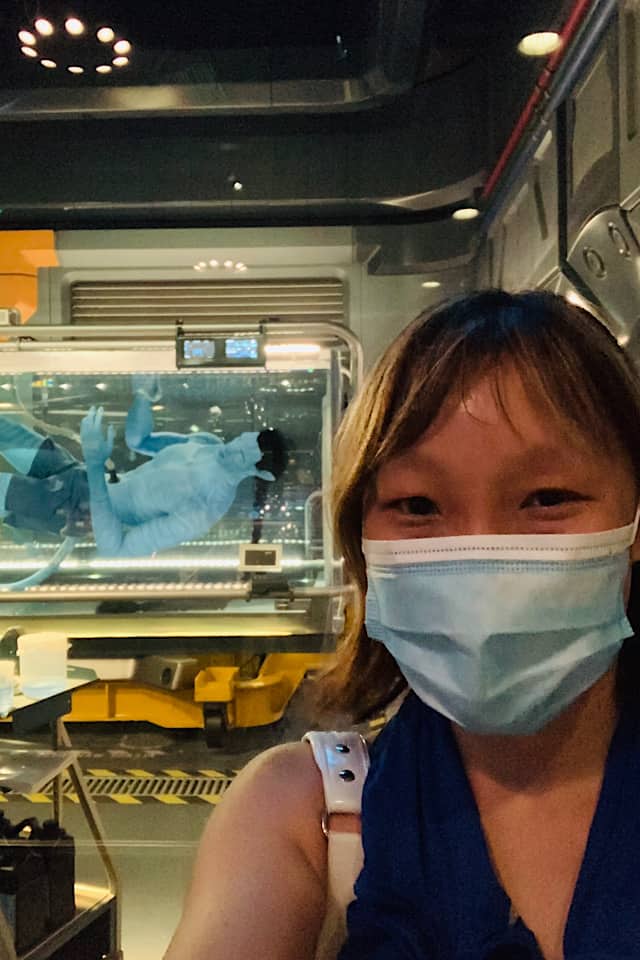 Avatar Flight of Passage is quite arguably one of the most popular attractions at Animal Kingdom.
On a "normal" day, wait times for this ride can reach up to three to four hours! Typical wait times for this ride now seem to vary depending on how busy the park is. The typical three to four hour wait times have not been seen for quite some time, so now is a great time to visit!
This ride recently relaxed its social distancing policy not too long ago. More about the update can be found in this post.
Dining
Though Tusker House is unavailable, there are still plenty of areas to eat at Animal Kingdom. Select table service and quick service locations are available. This park has some of my favorite dining locations and they never disappoint!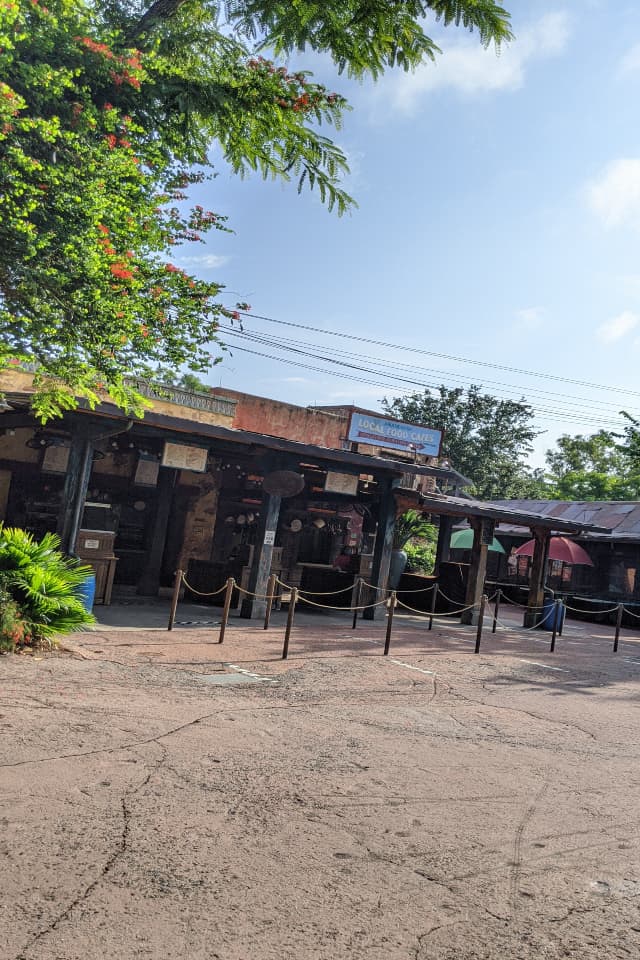 We had breakfast at Yak & Yeti™ Local Food Cafes, one of the quick service locations in the park.
While mobile ordering is not available here, there was no wait for us and we were able to order our food pretty quickly.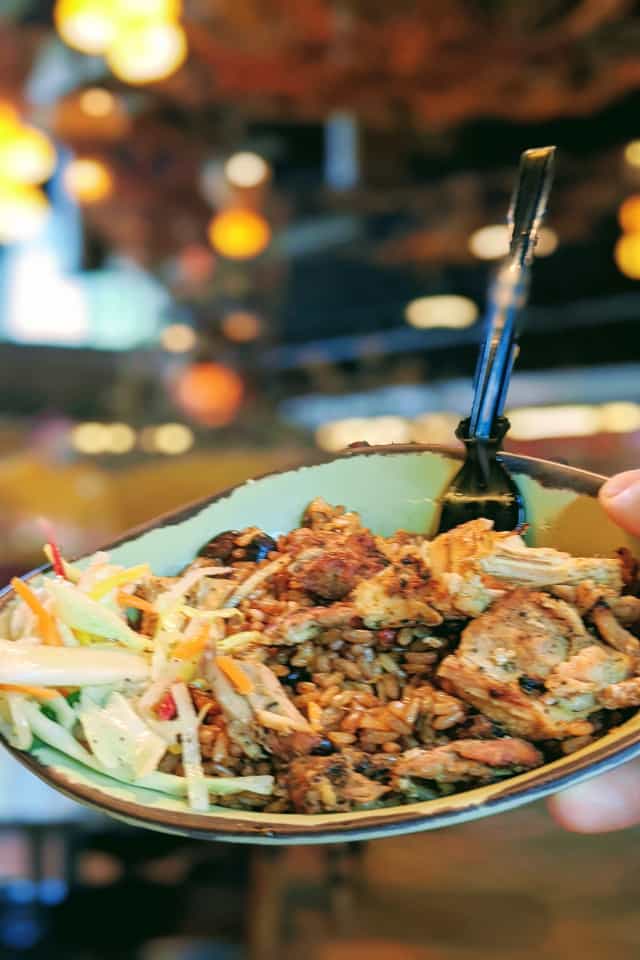 We ate lunch at Satu'li Canteen, another quick service location. This is one of my favorite locations in Animal Kingdom and I am always happy to eat here.
Characters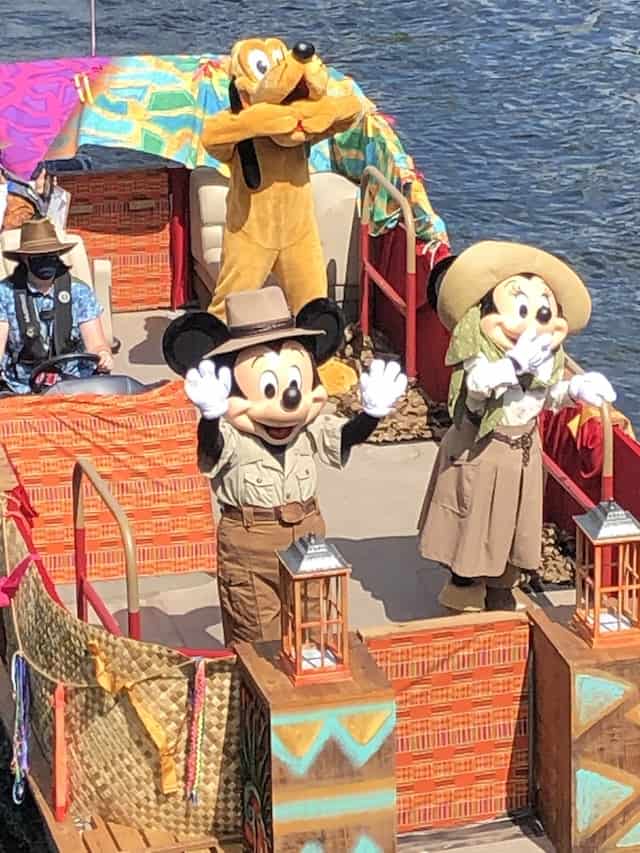 Even though you cannot meet the characters in the parks with regular meet and greets, they are still there – just in a different way.
Characters are around all of the theme parks in the form of character cavalcades. For more details about the cavalcades seen in all 4 parks, you can read Donna's post here.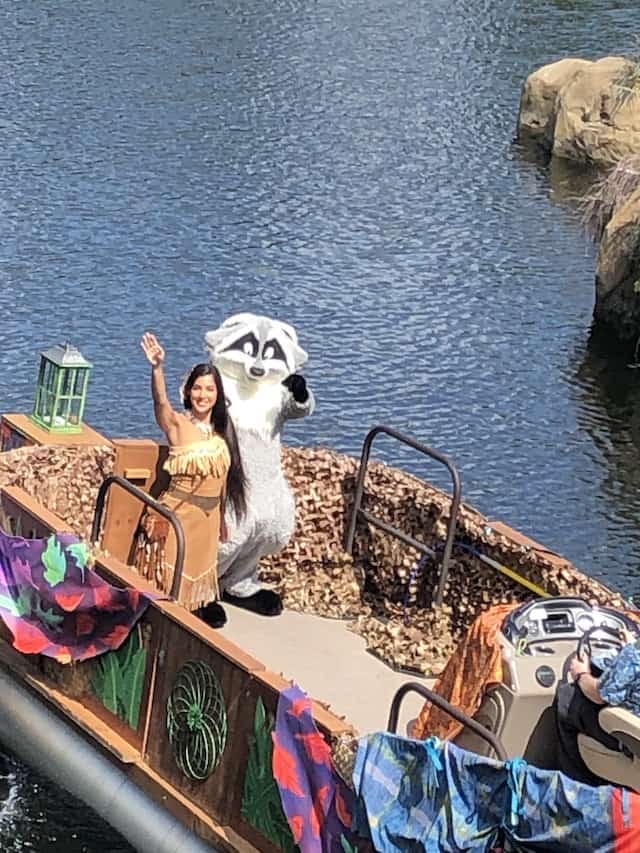 We saw a few different cavalcades during our visit that included Pocahontas and Meeko from Disney's Pocahontas and Timon and Rafiki from The Lion King.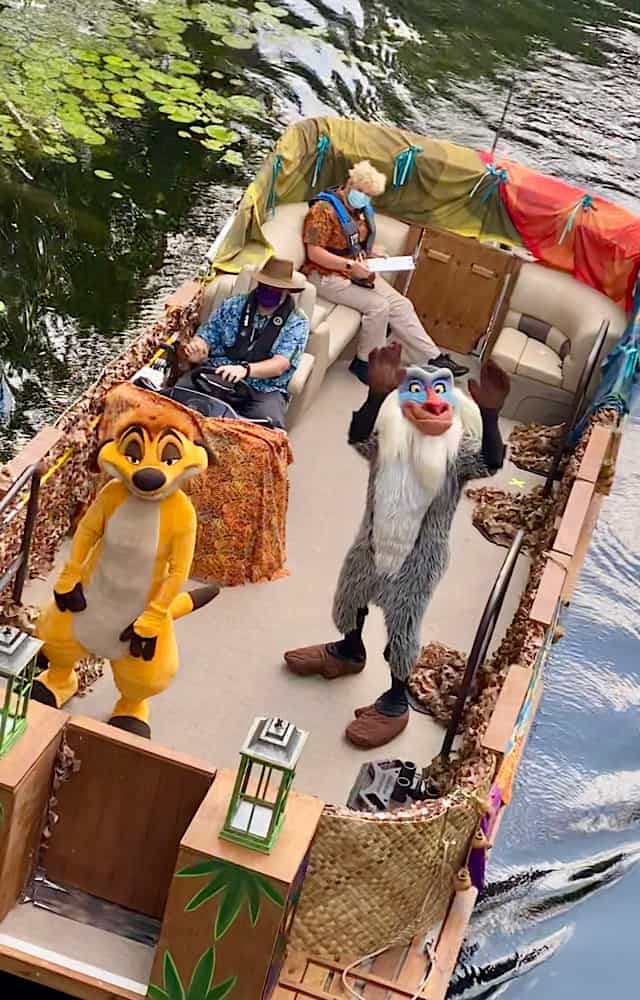 I loved the cavalcades! They are a great way to see characters in the parks from a safe distance.
I found that during many of the cavalcades, the characters were just as interactive as ever and the only thing that was missing was giving them a hug!
Final Thoughts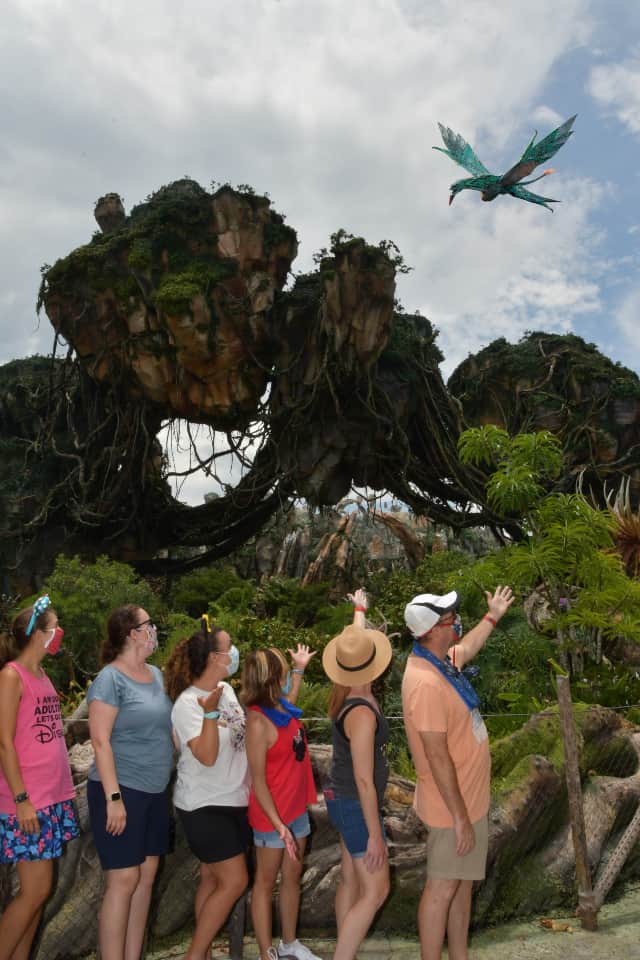 We had a great time at Animal Kingdom! Did I miss having breakfast at Tusker House? Yes. Did I miss seeing the Festival of the Lion King? Yes. Did I miss the character meets? Yes.
It was a bummer not being able to hug Mickey and Minnie and all of the pals. And wearing a mask? I will be honest. I do not like it, but it's just something we have to do now.
Hakuna matata! Despite all of the things missing from animal kingdom, we were still able to have an amazing time!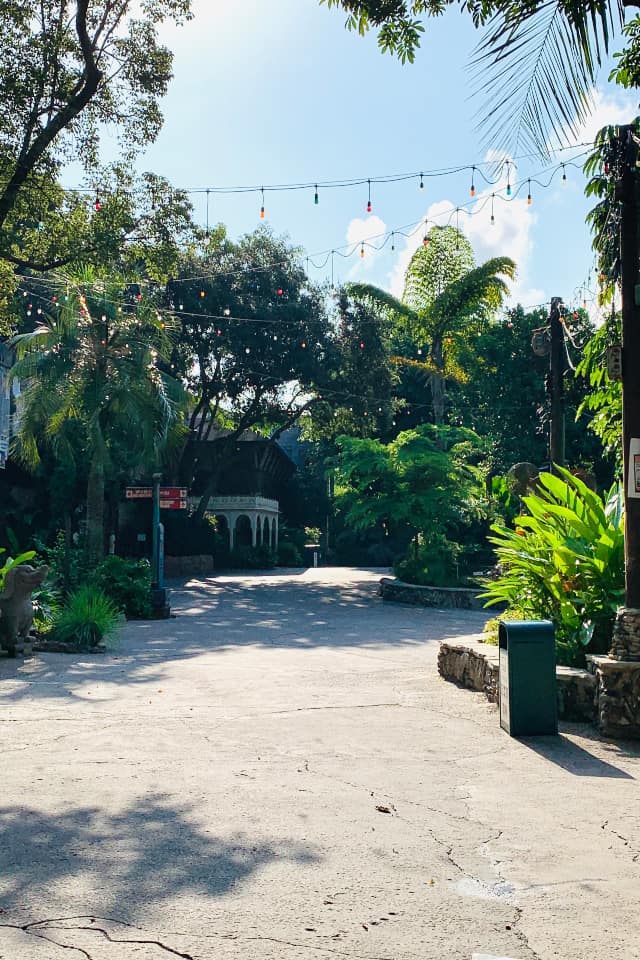 Take lots of breaks and take advantage of the relaxation zones that are offered in the parks. These give you some time to just take off your mask and relax and grab a drink of water or maybe get something to eat.
Remember that you do not have to wear your mask while dining, so take advantage of that opportunity and enjoy some good food!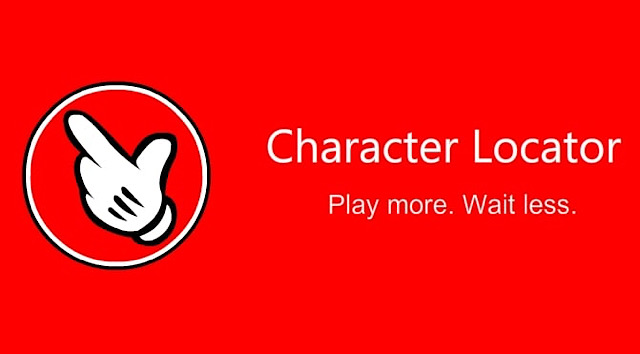 Remember to use Character Locator on your trip! Even though the parks are different, Kenny has continued to update Character Locator. I use it for much more than characters! It's a great source for park maps, menus, dining locations, wait times and more!
If this is your very first time visiting, I recommend waiting until you can have a full park experience. In my opinion, the park was definitely not the same, and not being able to see Festival of the Lion King was very unfortunate.
If you are a frequent visitor, I think you can find ways to make it fun and take advantage of what is still available, like we did!
Have you visited Animal Kingdom since its reopening? How was your experience? Tell us about it in the comments below or on our Facebook page! You can share them with us in the KtP crew too!
Maggie Baltz
Are you planning a vacation? Reach out to our trusted travel agency sponsor Authorized Disney Vacation Planner
Mouse Class Travel
!