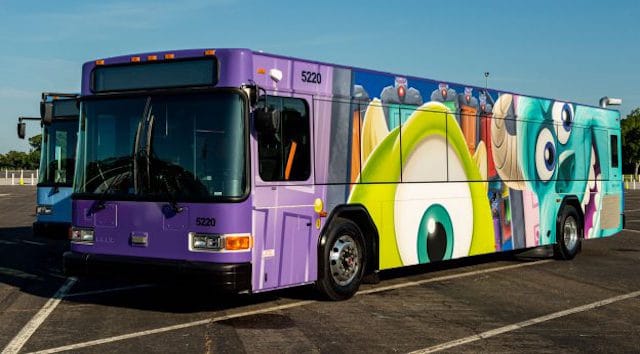 Are you curious about the safety and social distancing measures that are in place on Disney Transportation now that the parks are open? Our Kenny the Pirate writers were onsite at Disney World for reopening to provide readers with our first hand experiences with the newly implemented policies. Read on for a detailed look at all of the new procedures in place to keep guests safe on Disney Transportation.
Free transportation is a huge perk to staying on site at Walt Disney World Resort. Even if you are a local resident or staying offsite you probably use the ferry or monorail to reach Magic Kingdom. Our writers utilized the many forms of transportation that Disney offers on our recent visit and we are here to report back to you what we experienced.
We found hand sanitizer conveniently located near the entrance and exit of the Monorail, Ferry & Skyliner. Cast Members also reminded guests that masks must be worn on Disney property and this includes all modes of transportation.
Monorail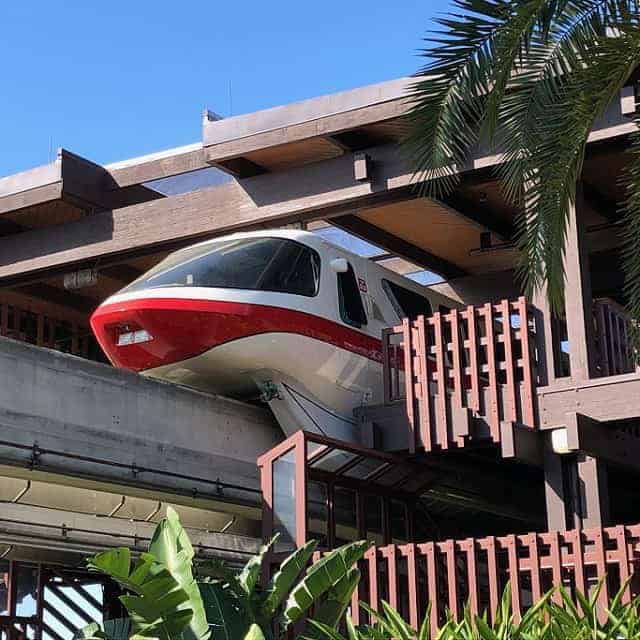 The Express and Resort Monorails are open and providing guests safe, socially distant transportation to Magic Kingdom. On the ramps at the Transportation & Ticket Center and Magic Kingdom that lead to the monorail, there are ground stickers that say 'Please Wait Here' to distance guests.
While waiting to board, each party is asked to stay together and stand on a large numbered circle on the ground. The numbers do not correspond to a specific place on the monorail but help cast members to know when the monorail is full.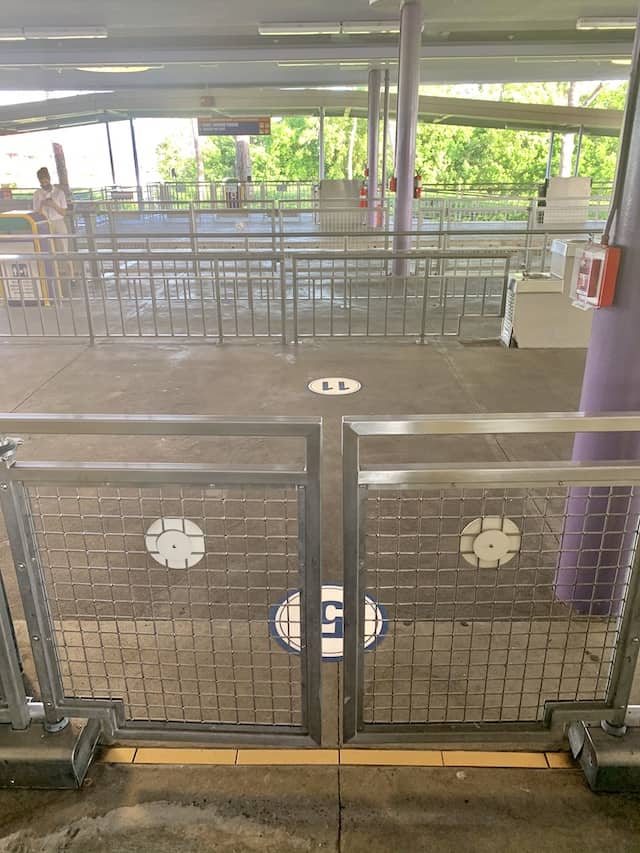 Whether you board at the Transportation & Ticket Center or a monorail resort, as seen in the photo below taken at the Polynesian Resort, you will complete your temperature screening and bag check prior to riding the highway in the sky.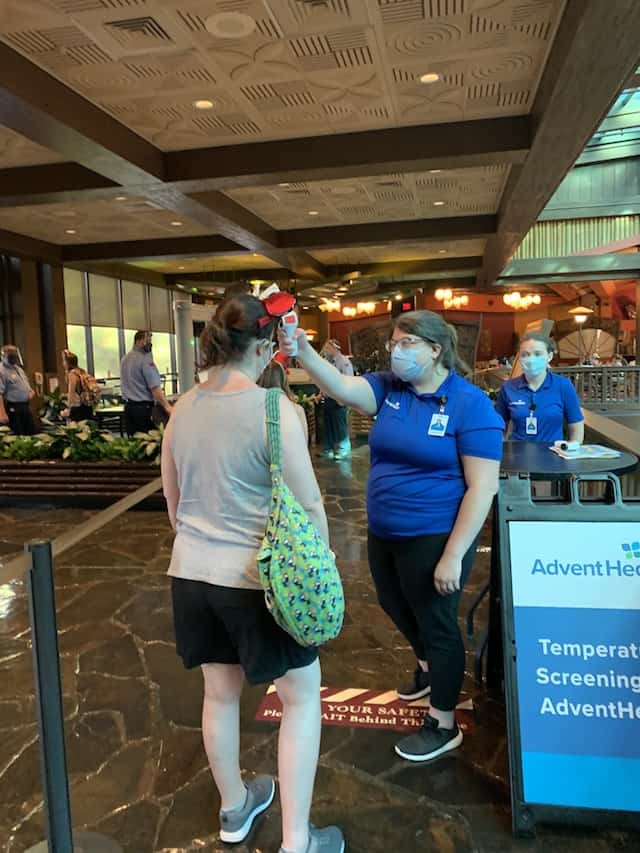 Inside the monorail there are partitions hanging above the seats to divide the car into multiple sections.
In our experience there was only one party loaded per section, but other guests have reported being seated directly across from another party and told by cast members to stay seated for the duration of the trip.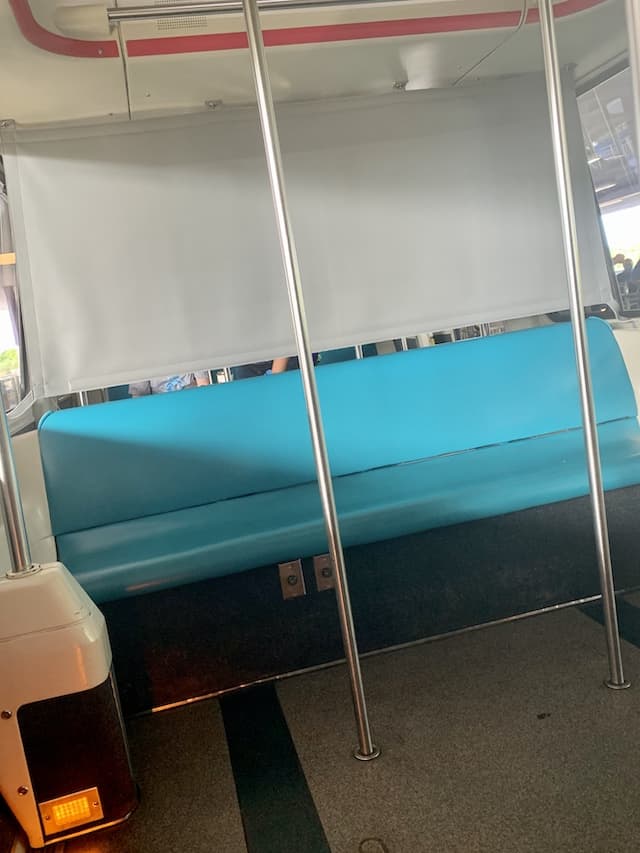 The monorail loop that takes guests from the Transportation and Ticket Center to Epcot is currently not running. This could be due to maintenance that was postponed in January.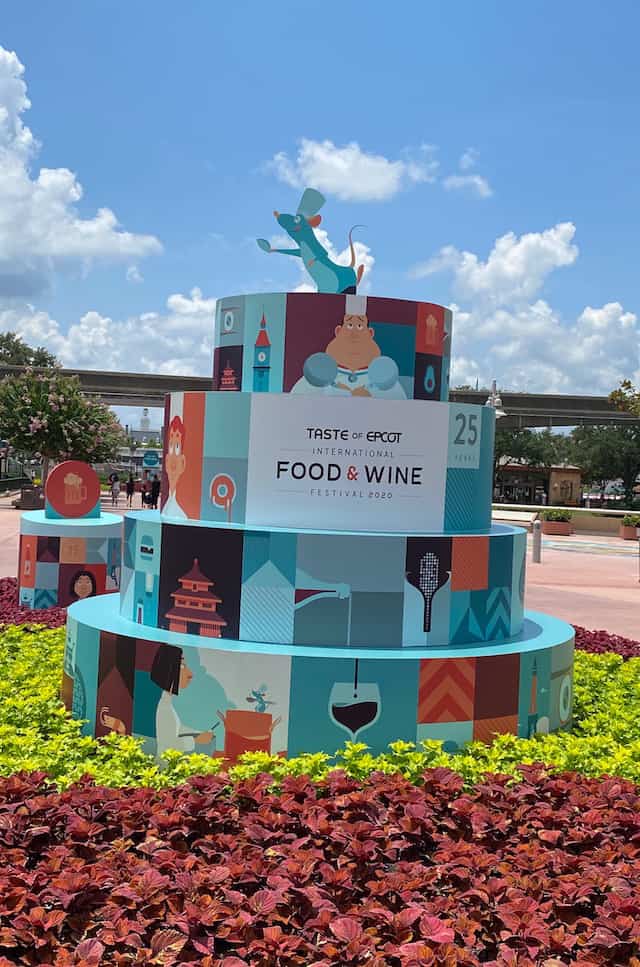 Guests staying at monorail resorts that want to visit Epcot attractions or enjoy a snack at the 2020 Food and Wine Festival will need to hop on a bus.
Ferry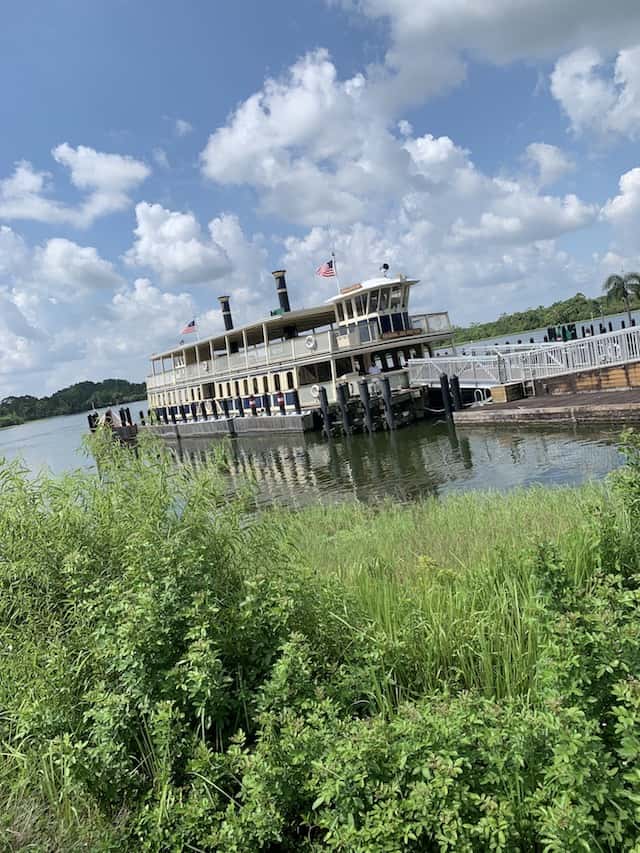 Ferryboats are running to transport guests across the Seven Seas Lagoon from the Transportation and Ticket Center to Magic Kingdom.
Prior to boarding the boat, each party is asked to wait on a numbered dot. There are several large dots with numbers 1, 2 & 3 and a cast member told us that they correspond to which ferry you will ride when Magic Kingdom is operating at a higher capacity.
Guests standing on the number one will will board the first ferry, guests on number two, the second ferry and number three the third. With reduced capacity, we only saw guests standing on number one circles.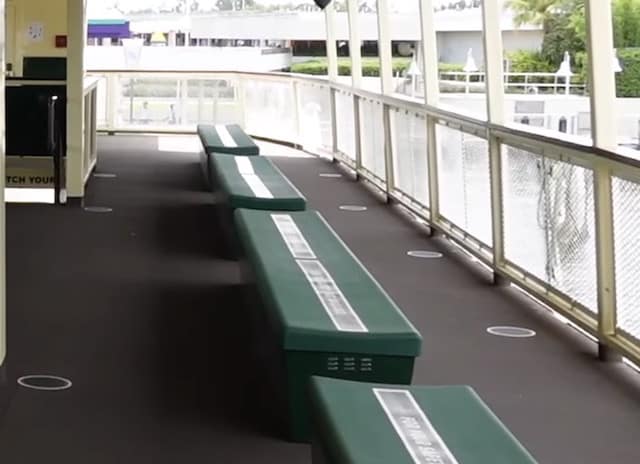 Once on the ferry, each party stands on a large dot that is very distanced from the next. There are a few open dots on benches for guest to sit, but most benches are labeled with "For Your Safety, Not Available".
Buses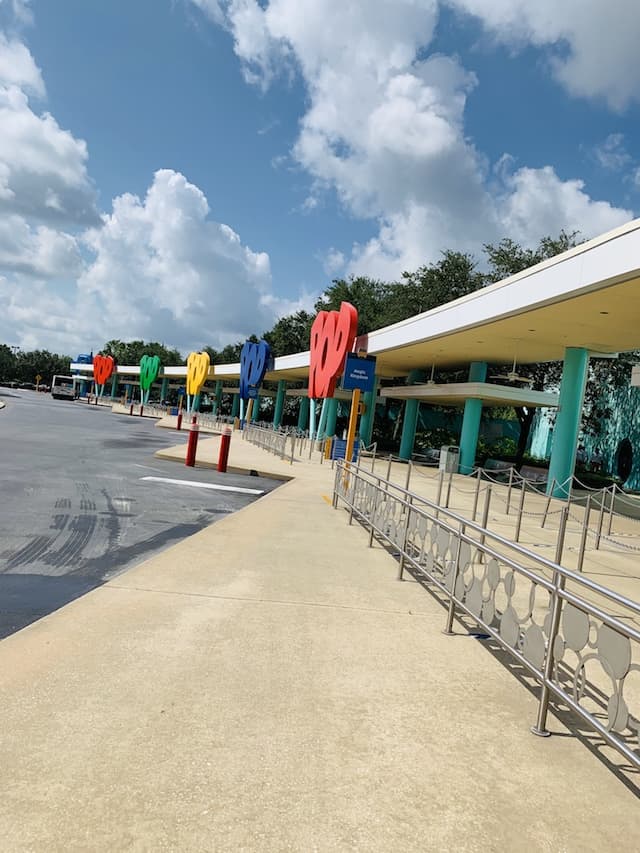 We recently gave you an in depth look at New Bus Guidelines to be Enforced at Walt Disney World. These are the exact procedures our Kenny the Pirate writer's experienced on their opening week trip.
There are six seating zones on each bus and each zone holds 4-6 guests.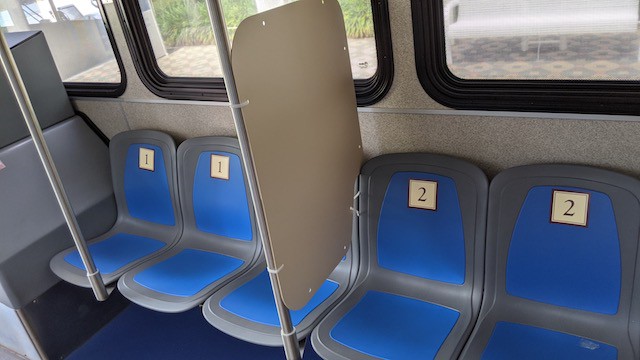 We did experience slightly longer wait times on a few occasions, especially to and from Disney Springs, however we happily waited a few extra moments knowing that Disney was prioritizing our health and safety with their new bus protocols.
Skyliner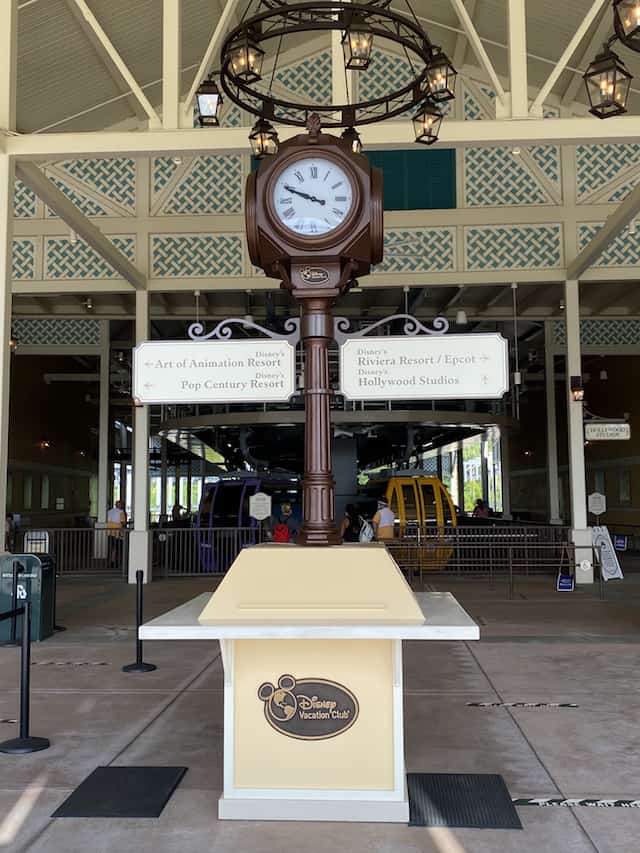 The Skyliner is open and running for guests to travel between Disney's Riviera Resort, Disney's Pop Century Resort, Hollywood Studios and Epcot. Line queues are marked with 'Please Wait Here' ground stickers and each gondola only transports one party.
This means if you are traveling solo, you will get your own gondola and not be required to share with another party.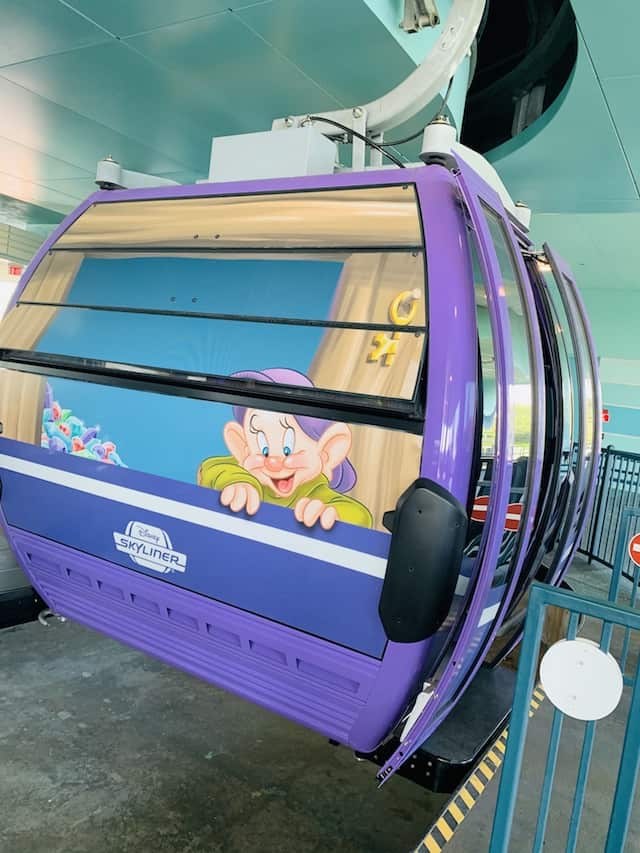 Disney's Art of Animation Resort and Disney's Caribbean Beach Resort that are also accessible via the Skyliner are scheduled to open later this summer. You can find information on their reopening dates HERE.
Minnie Van Service and other Ride Share Services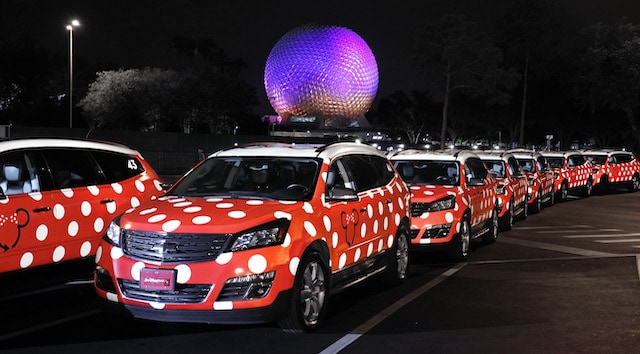 Minnie Van Service is not currently running but private rideshare options, like Uber and Lyft, are still available on property.
We took an Uber to breakfast at the Riviera Resort and felt very safe. Our driver wore a mask and our vehicle had hand sanitizer available in the back seat.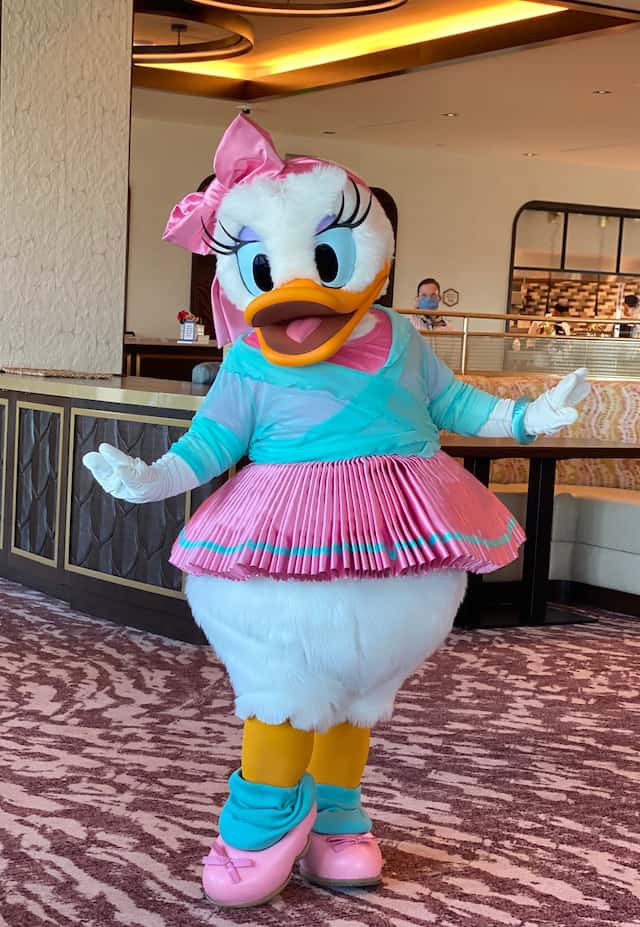 Topolino's Terrace at the Riviera Resort is the only restaurant offering character dining for breakfast. You will need to make a dining reservation to enjoy this gem and reservations are now open for guests to book.
Parking Lot Trams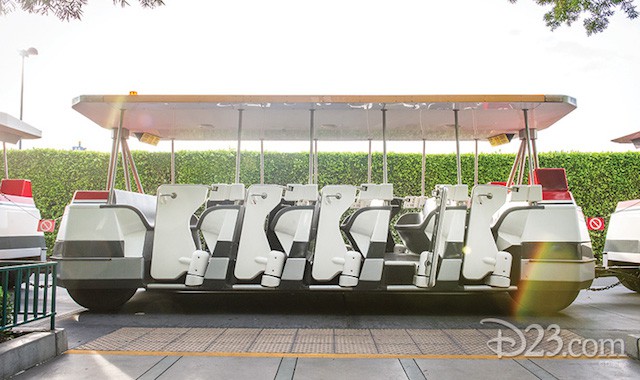 As we previously reported, Disney has suspended parking lot tram service at all four parks.
This is most likely due to the fact that there will be a lot fewer cars in the parking lots and they will be parked much closer to the main entrances.
Magical Express
The Magical Express or as many say 'Tragical Express' (on the way home) is operating and transporting guests to and from the Orlando International Airport.
Our writer Jamie has an in depth report on her recent experience on the Magical Express with new social distancing measures in place. You can read all about it HERE.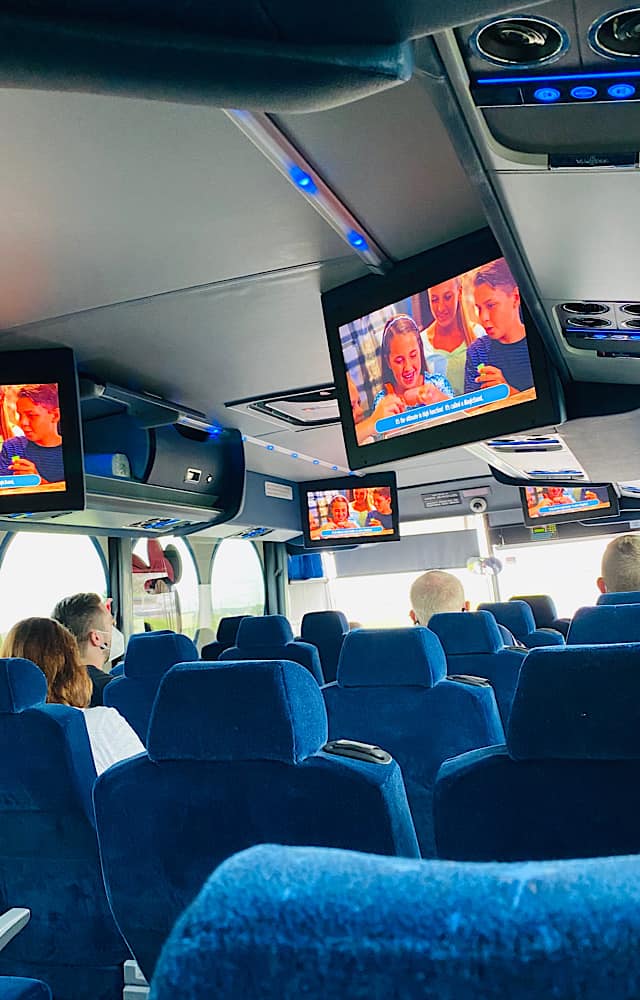 Please note, beginning July 16, 2020, luggage delivery service will not be provided for guests that arriving to and departing from Orlando International Airport. You can read that recent announcement HERE.
We hope that we have answered all of your questions about social distancing and safety policies on Disney Transportation. If you have additional questions please ask us in the comments below, on the Kenny the Pirate Facebook Page, or in our exclusive KtP Crew Facebook Group and we will do our best to find the information to answer your questions!
Jess Watkins