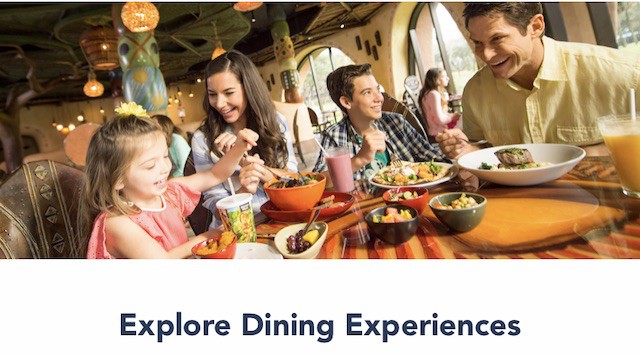 You can now book dining reservations for select Walt Disney World restaurants! Find out which restaurants are showing availability below.
With the major announcements that have come pouring in over the last week, we have learned many things about what the park experience will be like for Guests visiting Walt Disney World.
From the new reservation system and who may or may not have first dibs on that to Dining Plans being canceled and the FastPass system temporarily suspended, it's been a lot to process.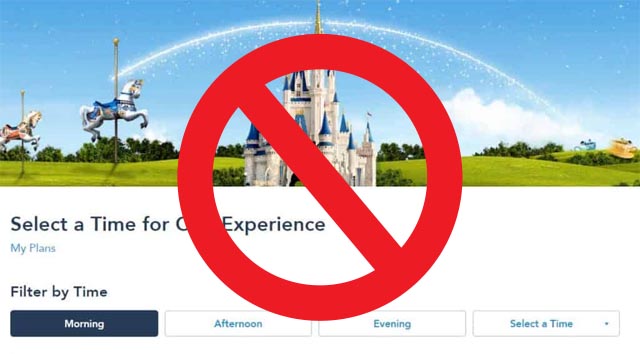 With the reopening announcement also came the news that all dining and special experience reservations would be canceled. It was important to have a clean slate to make way for the new system.
Not only that, but all NEW room reservations, ticket sales, and dining reservations would be temporarily paused as well.
We have been keeping a close eye on all the newest updates though!
Now, some dining reservations are beginning to pop up on the Disney World website – all in Disney Springs! I checked various restaurants that are located at Disney Springs and several showed availability.
First, the main page of the Disney World website states:
"At this time, dining reservations at theme parks and Disney Resort hotel locations are not available. Select dining locations at Disney Springs are currently accepting reservations."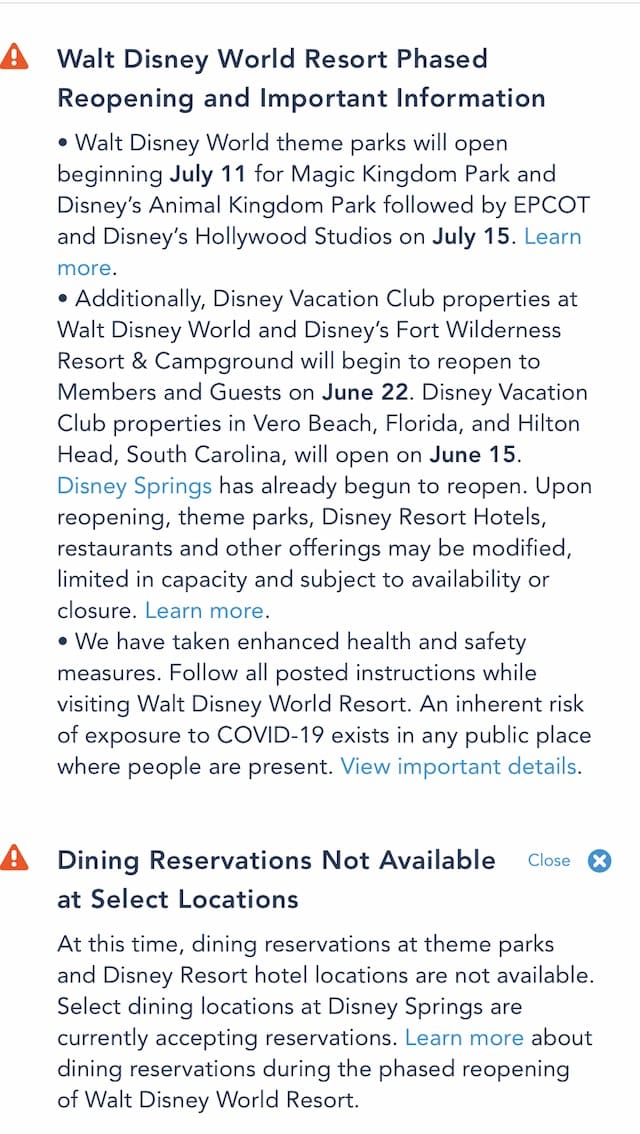 Chef Art Smith's Homecomin' shows plenty of availability.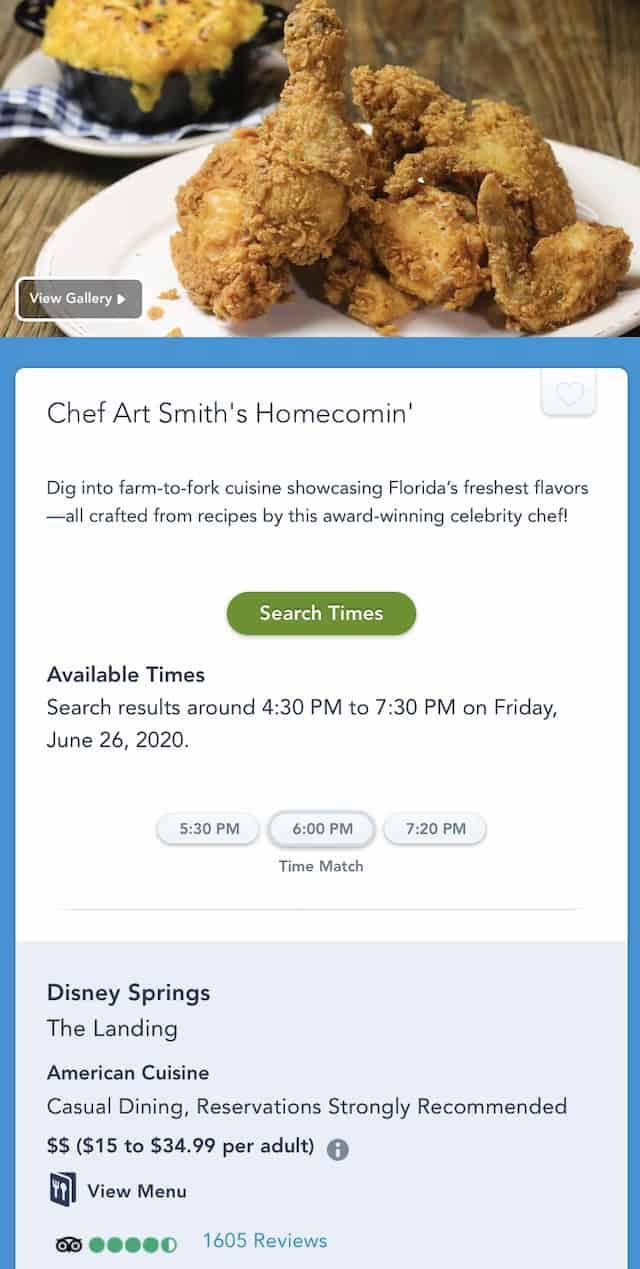 Planet Hollywood also has availability, but it's worth noting their calendar is grayed out until June 22.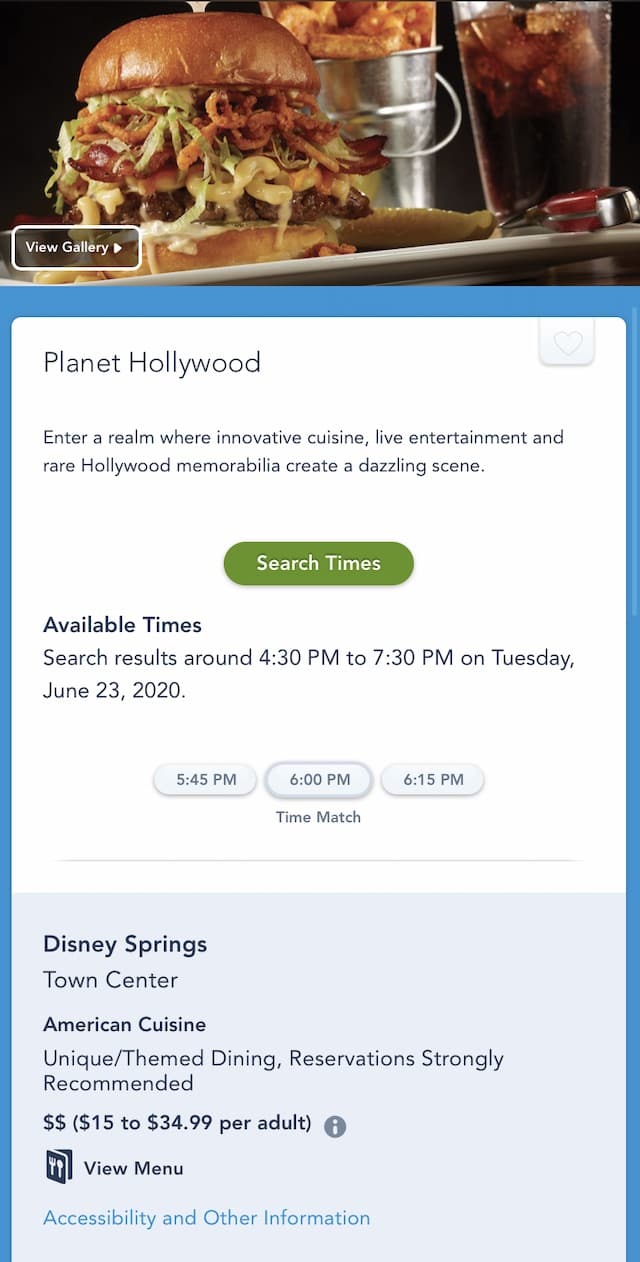 Wine Bar George also shows the option to book a reservation.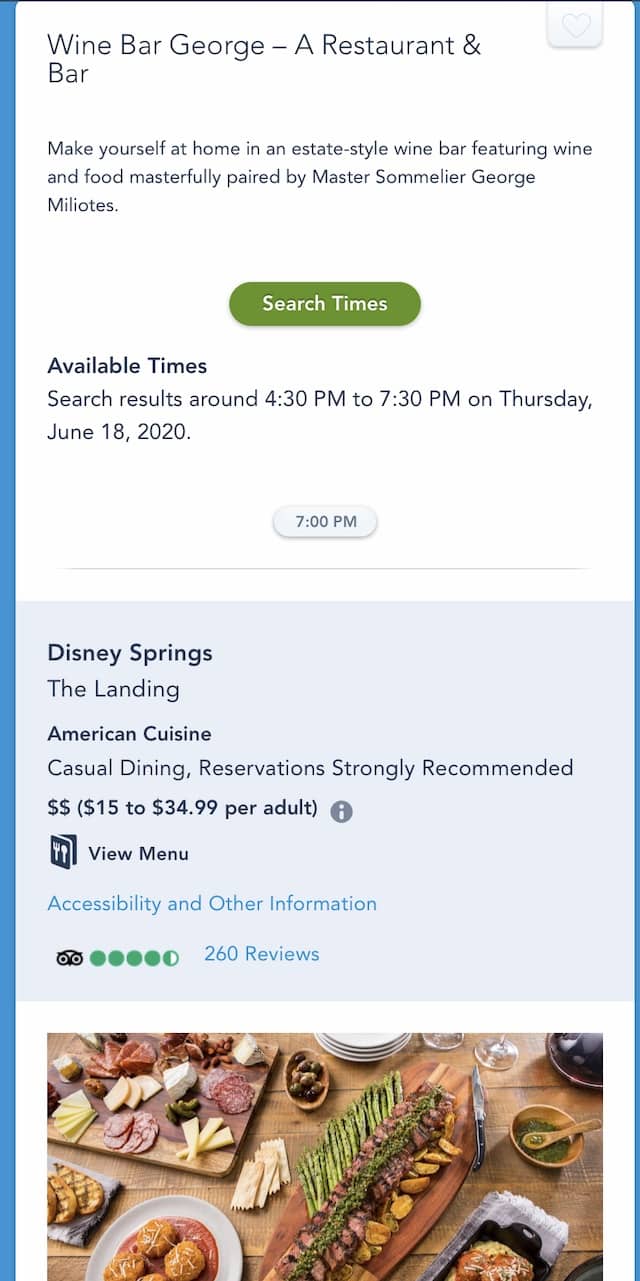 However, some restaurants located in the retail and entertainment district still do not show availability. The BOATHOUSE and The Edison are two I checked that did not have the option to book.
In fact, the calendar for The Edison is completely grayed out through the end of August.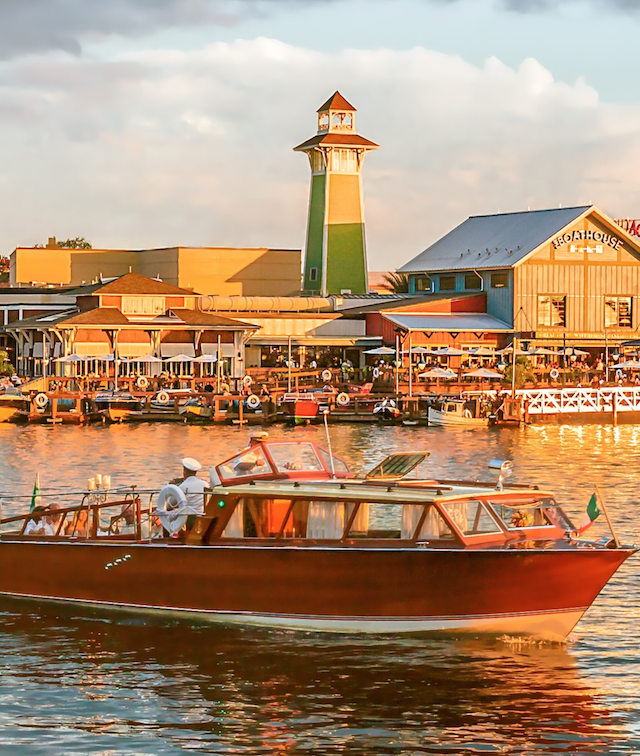 This makes sense to allow Guests to book reservations for Disney Springs restaurants. It is open after all! They had previously been canceled.
Currently, it looks like reservations are able to be made until the beginning of August, which is 60 days from now.
Disney Springs recently reopened on May 20 with some modified hours. However, operating hours recently shifted to close earlier for the foreseeable future. You can find more details about that HERE.
Will you be booking any reservations for Disney Springs? This may be a nice back-up option until we know how the new reservation system works! Let us know on Facebook.