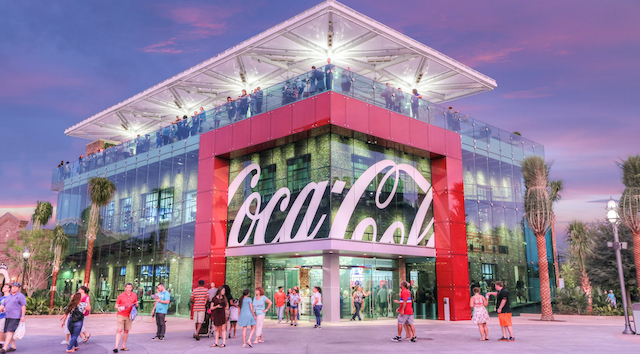 Disney Springs just recently reduced its operating hours to comply with the short-term local curfew. However, now it seems as if the entertainment and retail district of Disney World will be keeping this schedule for a lot longer.
Disney Springs just recently reopened to Guests almost two weeks ago. However, the entertainment and retail district would not have the same operating hours as before.
Before the closure, Disney Springs was open from 10 am to 12 am daily. When Disney Springs reopened on May 20, the posted operating hours were 10 am to 10 pm.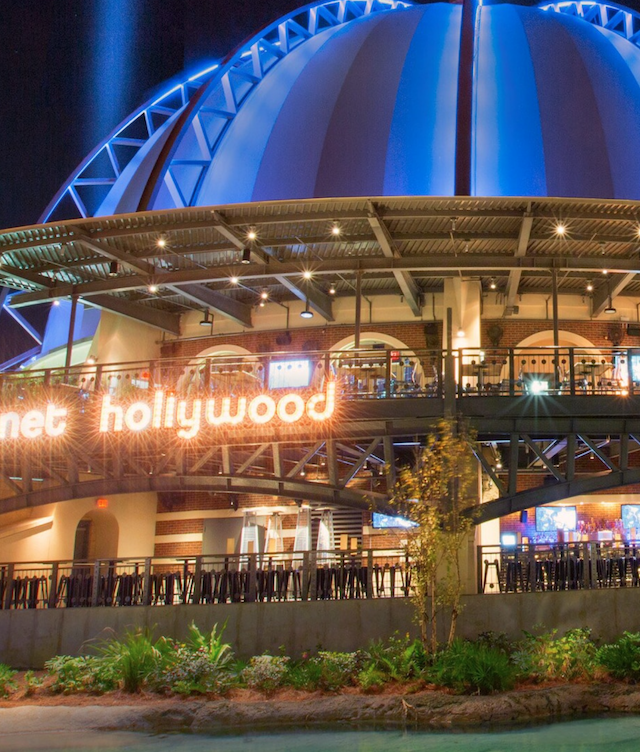 To comply with Orange County's 10 pm to 5 am curfew, both Disney Springs and City Walk at Universal Studios shortened operating hours to allow Guests and employees the opportunity to make it home in time.
Now, both Disney Springs and City Walk will close to new guests at 7 pm.
However, upon checking out the Disney World website, we saw the operating hours for Disney Springs have been shortened to reflect this 7 pm closing every night through the beginning of December.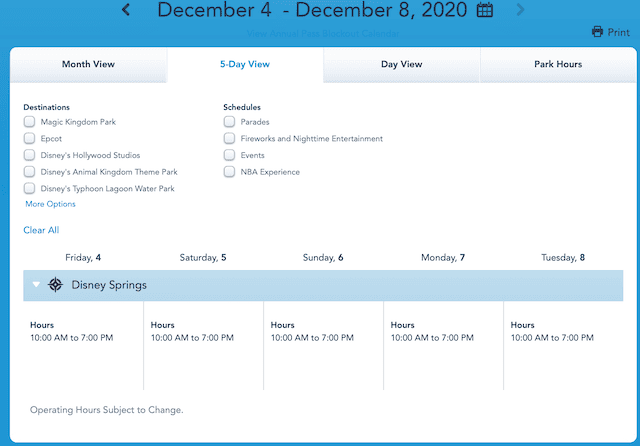 Kenny's crowd calendars are updated to reflect this change.
We know that the park hours were recently updated after the major announcement last week of Disney World's reopening plan. You can see the crowd calendar goes through the end of October, and the parks close earlier than usual.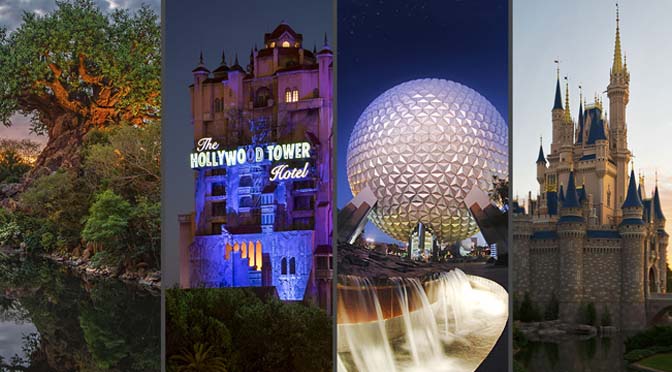 We also know Extra Magic Hours will not be offered during this time.
The KtP writing crew will continue to keep readers up to date on all the Disney news as it happens.
Have you had the chance to visit Disney Springs yet? What do you think of these shorter hours? Share your thoughts with us on Kenny the Pirate's Facebook page, and be sure to join the KtP Crew group as well!