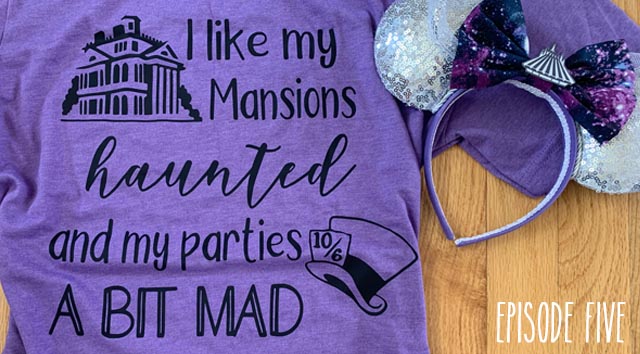 I completed my first event for the runDisney virtual race series! I'm also sharing my plans for Wine & Dine Marathon Weekend now that my dining window opened up.
My First runDisney Race: COMPLETE!
Last month, I signed up for the runDisney virtual series. This year is the 5th anniversary of the virtual series, and the theme is based off three Disney attractions: Haunted Mansion, Mad Tea Party, and Space Mountain.
It just so happens that each race is a distance of 5k, and I have reached that point in my training schedule! I decided it was the perfect opportunity to get my first virtual race in!
While each race theme is different, I was able to put together a running outfit that incorporated all three attractions. As a bonus, I'll be able to wear these pieces in the parks as well!
So I printed off my running bib, laced up my running shoes, and hit the pavement!
I completed my first 5K of the series in 35:33. My average pace was 11:28/min, which I think is pretty good considering I began training at the beginning of 2020. Here's my completed bib, along with my "running costume":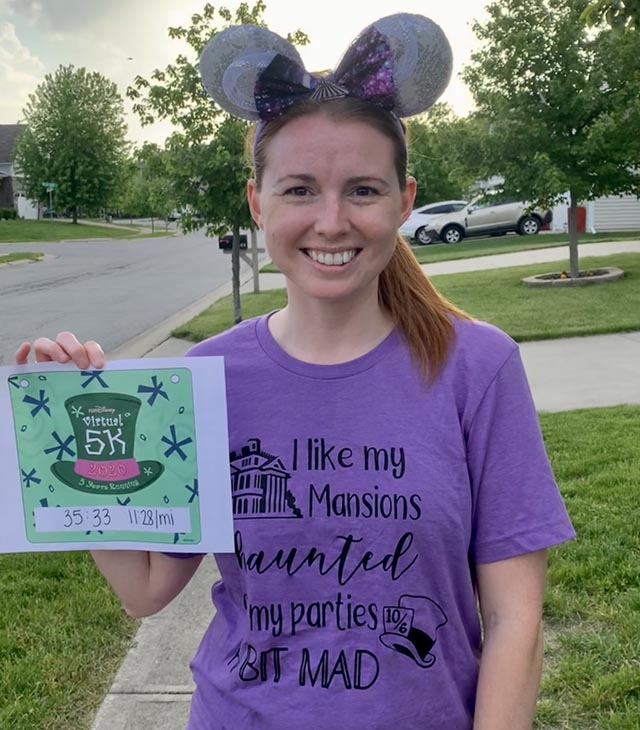 If you are also participating in the virtual series, the print outs for the bibs can be found on the runDisney website. I have read conflicting information that participants do not need to enter a time. Just complete the races and have fun!
There are also some fun signs that you can print off to mark off the starting point, mile markers, and finish line. This would be really fun to do with a group and take pictures of yourselves at each mark, but since I am running alone I am just looking to get out there and get it done.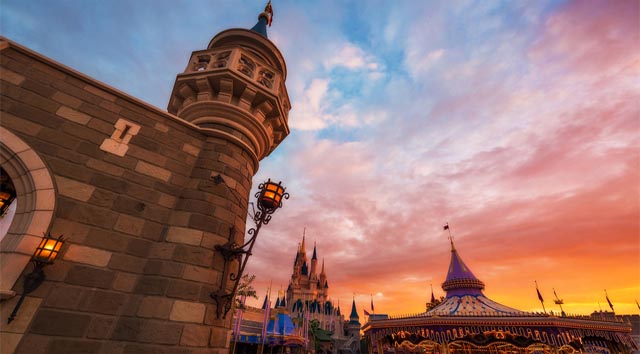 I have been running more in the evening lately. Now that the weather is getting warmer, I am trying not to run during the warmest time of the day. Also contending with my husband's work schedule was proving to be a struggle so running at night is the best for me right now.
At first, I did not know how I would do running in the evening. I thought running in the morning would be better since I could do it after an entire night of fasting. However, that is not the case for me. As long as I give myself a couple of hours after dinner, I think I actually perform better.
Then I come in and drink my protein and skip all the nighttime snacking. It's a win all around!
My Plans for the Next runDisney Race
Now that my first race is complete and I have had some time to evaluate how I have been doing, I will continue following the runDisney training program and using the run/walk method.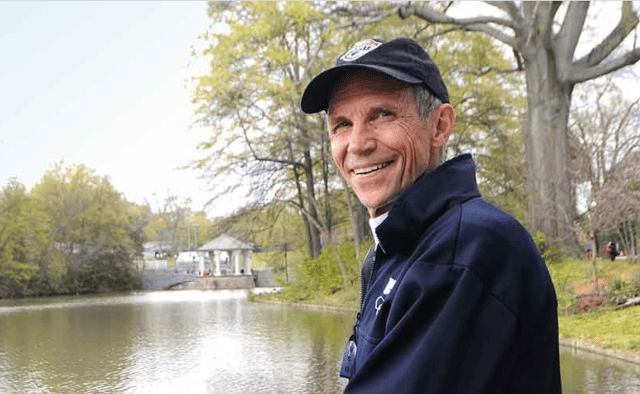 The run/walk method is effective in preventing runners from tiring out too quickly and reducing the possibility of injury. I also realize it's too unrealistic for me to run the entire duration.
Right now I am running 60 seconds and then walking for 30 seconds. I have also tried running for 3/4 of a mile and then walking the last 1/4. My time is about the same so I figure I may as well not exert myself.
However, I do wonder if there is a better way to train for the actual races themselves. I plan to stop at many (almost all?) character meets along the way depending on the corrals I'm placed in for both races. I don't want to spend so much time walking that I'm not able to take the time to stop for the characters.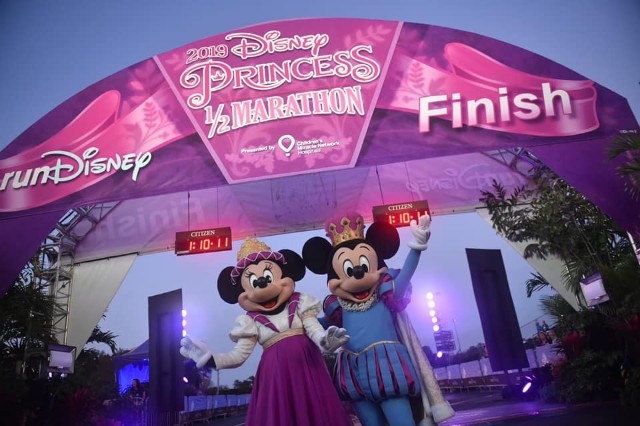 So my question for you runDisney veterans: Is there a way to train at home to help you prepare for the course at Disney World? Are there characters spaced out every mile or is it random?
I'd love to hear how you train so please share your thoughts with me on Facebook!
In the meantime, I will continue in my training program to prepare myself for the next virtual race I will be doing next month. Should I do Space Mountain or Haunted Mansion next?
Wine & Dine Marathon Weekend Plans
My dining window also opened up recently, and I was able to make reservations for our stay. As I mentioned last month, my friend and I extended our stay so we could squeeze in the Post Race Party at Epcot and Mickey's Very Merry Christmas party.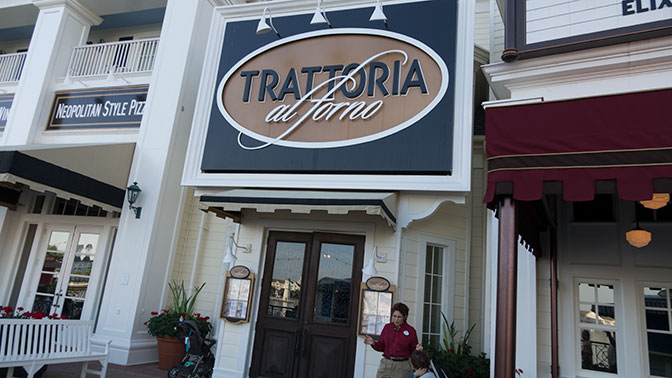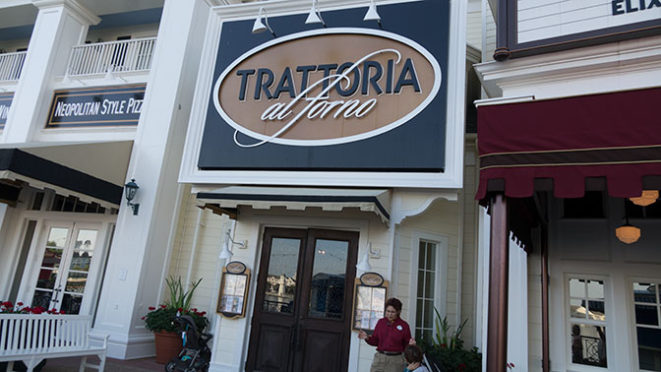 We have reservations at the following:
Trattoria al Forno for dinner the night before the race
Grand Floridian Cafe for lunch the day of the race
Kona Cafe for breakfast the day of the Post Race Party
My running partner and I haven't given much more thought about where we might want to eat so we may add more later or just eat quick-service meals for the rest of our trip.
We also have reservations at the Grand Floridian salon to get our hair "done" the night before the race. It won't be done up in a fancy updo or anything, just a fun braid or something that will keep the hair out of our faces and make it easy for us to get up and going the morning of the event. We can throw on our costume (still undecided) and head out the door.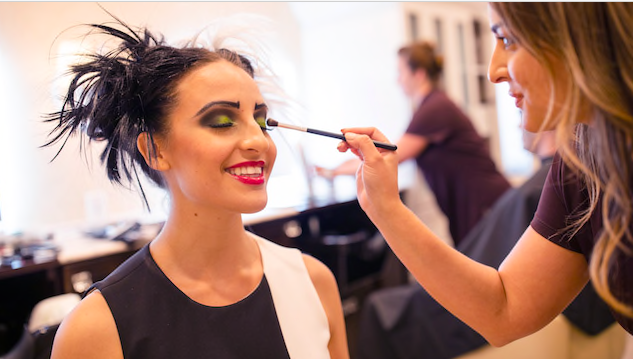 Christina recently shared her Character Couture experience, and although it's a little different than what I'll be going for, I love to see what the people at the salon can come up with!
I am also looking forward to the massages we booked for some post-race relaxation! I have gotten a massage before at Saratoga Springs and enjoyed every minute of it. What better way to soothe those tired muscles and pamper yourself after months of training?!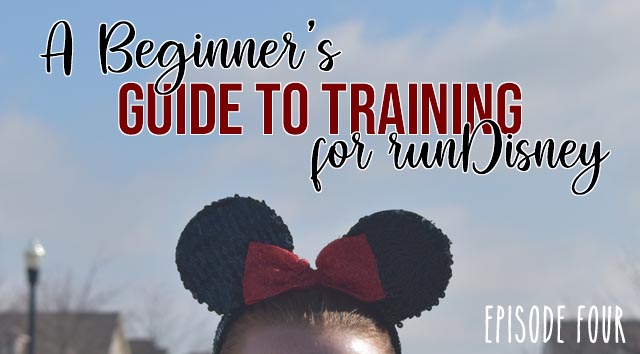 If you haven't checked out the previous episodes in my guide yet, you can still catch up on my journey thus far by clicking the links below!
Are you participating in any virtual races this year? It doesn't have to be runDisney! Share how you are staying active this summer over on our Facebook page! Be sure to join the KtP Crew as well to continue the discussion!