I've decided to do something I've never done before: participate in a runDisney race! I'm going to be sharing my thoughts from time to time regarding this process so follow along if you're interested.
My friend convinced me to participate in the 2021 Princess Half Marathon. It didn't actually take much convincing because I'll use just about any excuse to go to Disney.
We also decided we need to do a "practice run" to, you know, prepare us for what a marathon weekend is like at Disney. We needed to get a feel for the process and how things operate.
Again, any excuse to get to Disney…
So, we are running the 10K at Wine and Dine Marathon Weekend in November 2020 in addition to the half marathon at Princess Weekend in February 2021.
Check out all the other runDisney events HERE.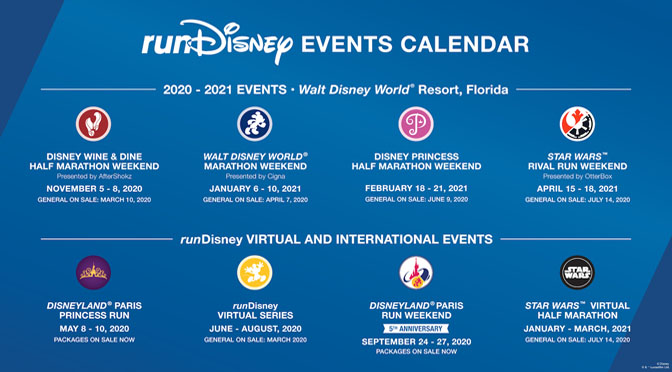 Crazy, right? For someone who can't even run for 5 minutes straight, I sure do have some ambitious goals.
I must start this by saying I am not a runner. I have never participated in any type of race. My training and preparations may not work. I don't know anything about training plans or tapering or compression socks (just that people like to talk about them in facebook groups).
I am a beginner in every sense of the word.
Doing this for myself is my motivation, however.
You might be thinking, "so WHY is she writing about it?!"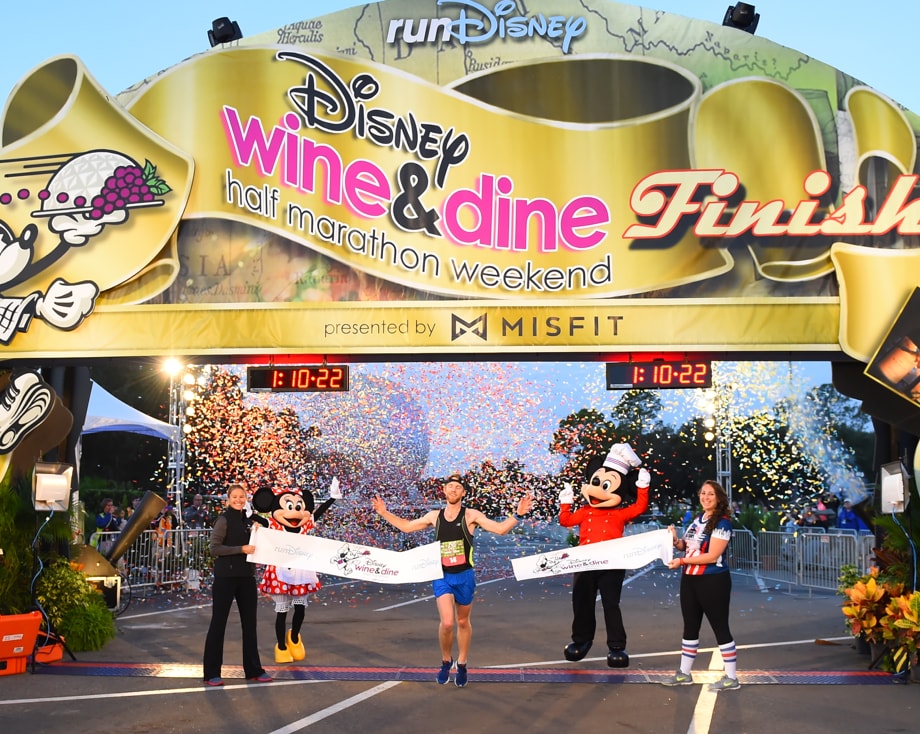 My Hopes for this Process
My hope with this series is to share my experience and learned lessons with anyone who is also considering participating in a runDisney event or just wants to start running in general.
By sharing my experience, you may be better prepared if you choose to participate in a race.
I want to share my training, preparations for leading up to the races, and then my actual experiences participating in both events.
Sharing a planning timeline, costume ideas, costs and registration, guidelines for running a race, snacks and hydration, my food plan, and so much more will also be included in this process.
I hope that I will be able to track my progress throughout this process. Not only in the miles I run but the other health choices I make to support this goal. I think it will hold me accountable and also remind me of the entire 13-month experience.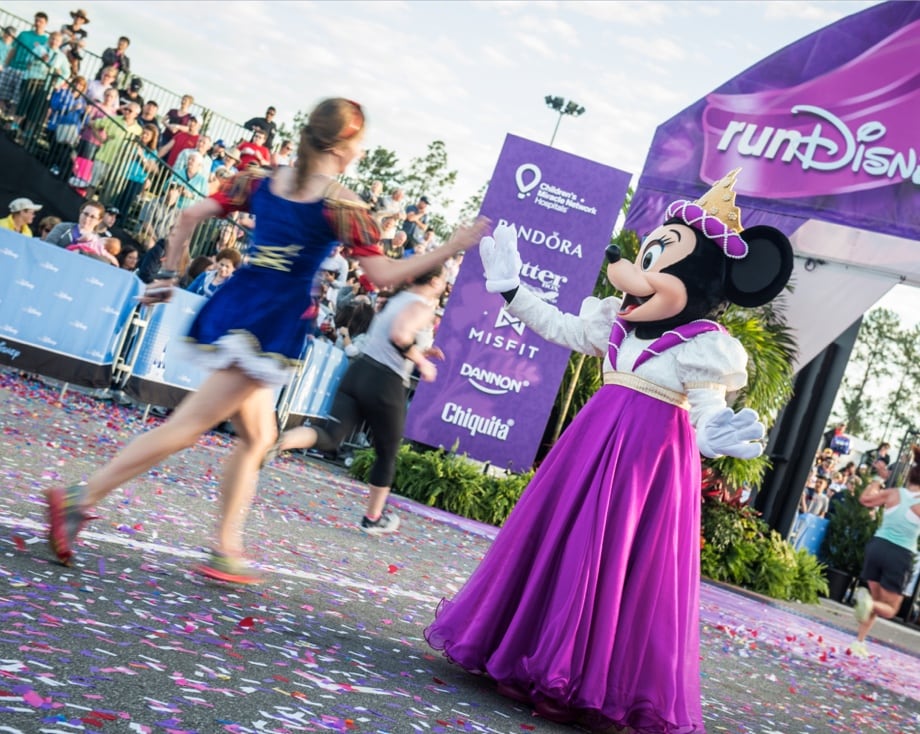 Background Information
So a little background on me. I am a 30-something mom who has never run a race in her life. I never had the motivation to really exercise or make healthy choices. Mickey bars and cinnamon rolls from Gaston's Tavern – especially the cinnamon rolls – are amazing. I haven't run a race since my 6th grade track season, and if I'm being honest, I wasn't that great back then either.
So I resolved myself come January 1st I was going to eat better and start training. So cliche, right? But, I figured 13 miles in 13 months to prepare for the Princess Half was kind of symbolic so I was going to ride that bandwagon.
I have cut out gluten, sugar, and dairy from my diet for the most part. I have done this once before for health reasons so this part is not entirely new for me. But, I figured if I was going to train and exercise I would change my diet as well.
I will talk more about food later, but for now, I need to get a handle on the change first!
Training Plan
I have also started the C25K program, which is an 8-week program. It seemed natural to start at the very beginning and I have known about this program for years. The program takes you from beginner to running a 5K in 30 minutes.
I know of Jeff Galloway's program on the runDisney website, but honestly, when I read it I was very overwhelmed. I will take some time to get my feet wet, and then come back to follow his plan.
So far I have completed 3.5 weeks of the program. I love using the app because I put my music on and hit start. Then it beeps at me and tells me what to do. If I follow this plan, I will be running a 5K (or 30 minutes straight) by the end of February.
The plan is to then take some time and focus on endurance and strength training while running occasionally. Then I will re-evaluate where I am and go from there!
So far the training has been okay. The weather has been above average, and I love being able to run outside. I ran outside for the first two weeks but had to switch to the treadmill.
My friend and I do live in separate states so our training will be separate for the most part. We do plan to get together a few times before the events to run together.
Other Planning Tasks
As far as other planning tasks I have had to complete, I have my rooms booked for both weekends! I called at the first of the year and got my friend and I a room at All Star Sports for Wine and Dine weekend. Being that it is a busy weekend and with the type of discount I wanted to apply, there was not much available.
I also booked our room for February 2021 at Port Orleans French Quarter last week! I have not stayed here before so I am looking forward to it. Packages are not available that far in advance yet, but I did call and was able to book a room-only reservation.
I have heard staying at Epcot-area resorts is best for race weekends so this may be something for you to consider if you want to participate. I have also read conflicting information if the walkways to Epcot are open so early in the morning so in the end, we decided we wanted to save some money for other activities during our stay.
So, this is what the first three weeks of training for a beginner look like! I am mostly preparing myself mentally for such a huge goal. Reminding myself it's ok to be scared, but I have time on my side and I can do what I set my heart to. While I am nowhere near confident now, I hope that by the time November rolls around and I run my first race it won't seem so intimidating.
I hope you continue to follow me on this journey over the next 13 months. The plan is to share updates once a month.
I would love to hear if you have participated in a runDisney race. What advice do you have for me? What would you like to read about throughout my series? I welcome any kind and encouraging suggestions on the KtP facebook page!
-Monica S.