Flu season is in full swing, and now the looming threat of the Coronavirus weighs heavy on travelers to the Disney Parks. Here are a few things I think Disney could do to keep park goers healthy!
Whether you feel the media hype is overblown in regards to the Coronavirus, or you've been stocking up on Lysol, you can't deny the parks are one place you'd prefer to avoid when and if a pandemic comes to Florida.
Once again, I'm not a doctor and I have no medical training. I am immune compromised due to medication I take to deliberately suppress my immune system because of my Multiple Sclerosis.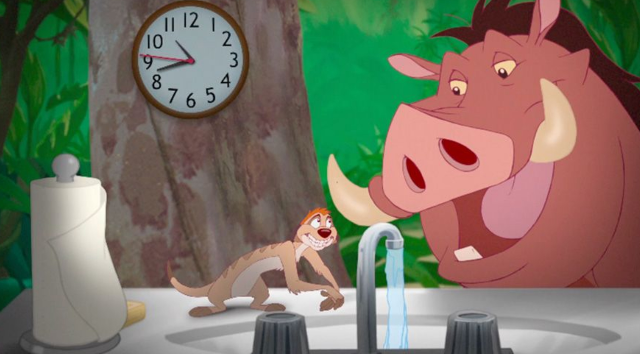 Additionally, I feel like I tend to get hit harder than the rest of my family with cold and flu type illnesses, so I have long been a little cautious in the Disney Parks. I have some thoughts on creating a little "social distance" in the Disney Parks.
I believe Disney could implement simple procedures. These procedures could potentially limit the threat of communicable illnesses.
1. Eliminate Finger Scanning
This one should be easy enough for Disney World to implement. Disneyland does not utilize finger scanners but instead uses guest's photos.
I miss the days when kids did not have to scan their fingers because it was a lengthy production for my child for upwards of 2 years. He seems to have figured it out finally!
Walt Disney World is certainly on a larger scope, but if attendance numbers drop due to guest cancellations this could be accomplished.
2. Keep the Buses Coming
It's hard to keep your distance from other park-goers on a packed bus. Even when it isn't flu season, I feel that the packed bus situation is a bit much for my compromised immune system to handle.
Sending the buses more frequently would allow drivers to cut off boarding sooner, and allow those of us using park transportation to have a little space.
If I got to decide, I would say no standing guests at all. This would also minimize how many people are touching the handrails!
3. Lower the Threshold for Phased Closures
With Easter coming up, Disney could lower the threshold for the phased closures. Capping the park off as "too full" sooner would mean guests will not be packed into Magic Kingdom like sardines.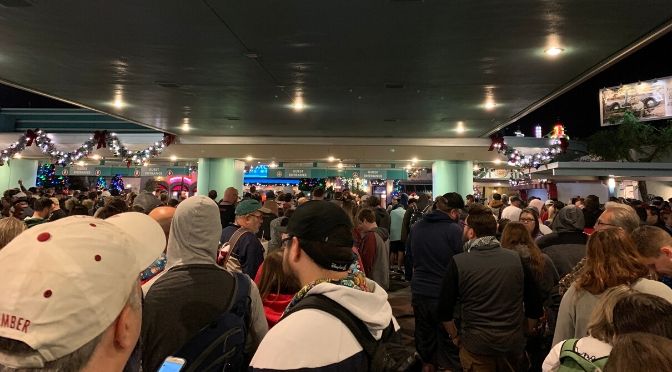 The nice thing for Disney Parks is they can say they are doing this knowing attendance will be lower this year than in recent years, and guests may feel better knowing they will be sharing the space with several thousand fewer guests.
4. Offer More Ticketed Events
While Disney World typically slows their special ticketed events as holidays near, they certainly could add in some After Hours or Early Morning Magic events to entice guests looking for park time with fewer people.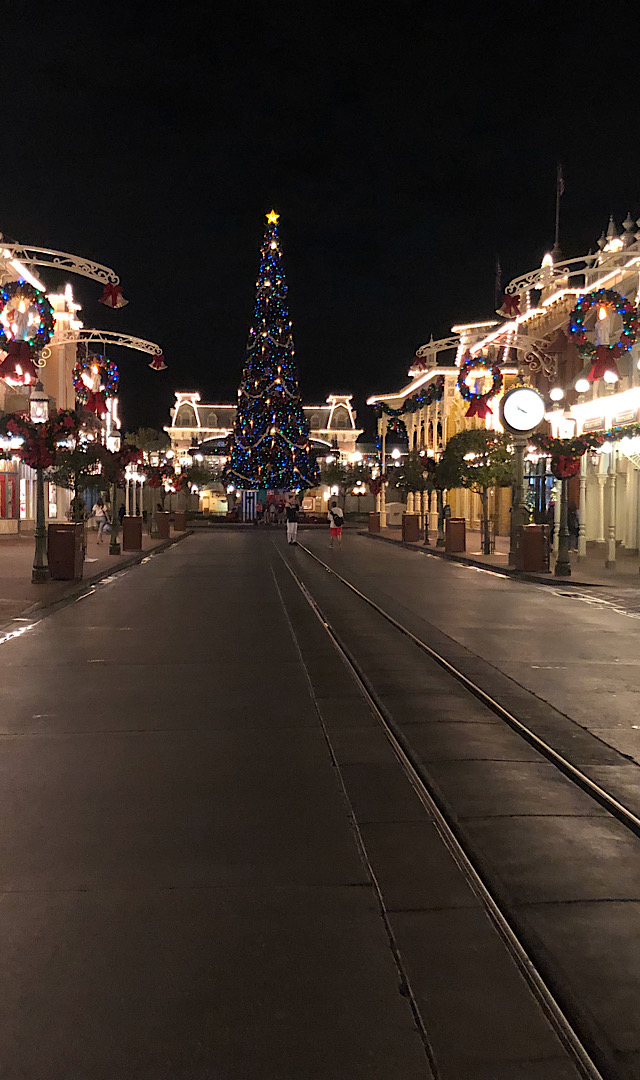 When I have taken part in After Hours events, I feel less of a need to revisit that park during my trip as I can typically do my favorites multiple times in a single evening!
They could restart After Hours at Disney's Hollywood Studios. Whether or not they include Star Wars land, it was a great time and I miss this offering!
5. Have a Cast Member with Hand Wipes Outside of Restaurants
As a lover of Disney Cruise Line, I was thinking about some of the things that DCL does to minimize the spread of illnesses on the ship.
One thing Castaway Club members are used to seeing is a Cast Member with a container of hand wipes posted outside of each dining location. Disney Parks could do the same!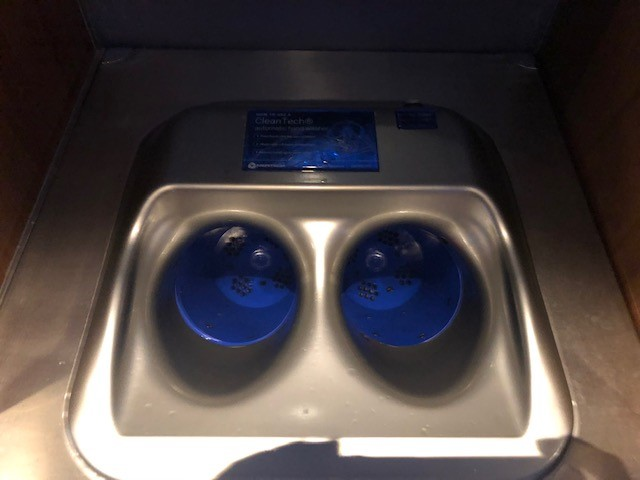 For example, I often see a Cast Member posted at the entrance to Columbia Harbour House with menus. He or she could also hold a container of wipes and offer them to each guest coming into the restaurant!
Not sure what to do about those menus, I suppose I'm hoping they wipe them down frequently! I mobile order so I just look at the menu on my phone.
6. Temporarily Replace Resort Mugs with Single-Use Cups
Look, I know it's not green! But when I thought of Disney Cruise Line, I thought of the single-use cups and the little signs that say not to reuse the same cup. Cruise ships are close quarters, so they don't have refillable mugs on the ship.
Your cashier at a Disney resort can see that you're on the dining plan and have a reusable mug and will issue you a paper cup upon request. I have asked several times when I left my mug in my room and they always oblige.
For flu season, the resort mug could be a souvenir to take home and guests could follow the no refill policy we see on the cruise line.
One nice thing that Disney Parks already does is the chips in the cups force guests to place the cup down and away from the spout.
In Conclusion:
Those are the things that jumped out to me as someone who has keeping healthy on the brain all the time due to having an autoimmune disorder and taking immune suppressant medication.
Be sure to check out Kenny the Pirate team's write ups on the Coronavirus and what to expect if you decide to cancel or reschedule, the Disney Cruise Line policy, and Disneyland's approach to the virus. Universal Orlando has modified their cancellation policy to reflect guest concerns about the coronavirus!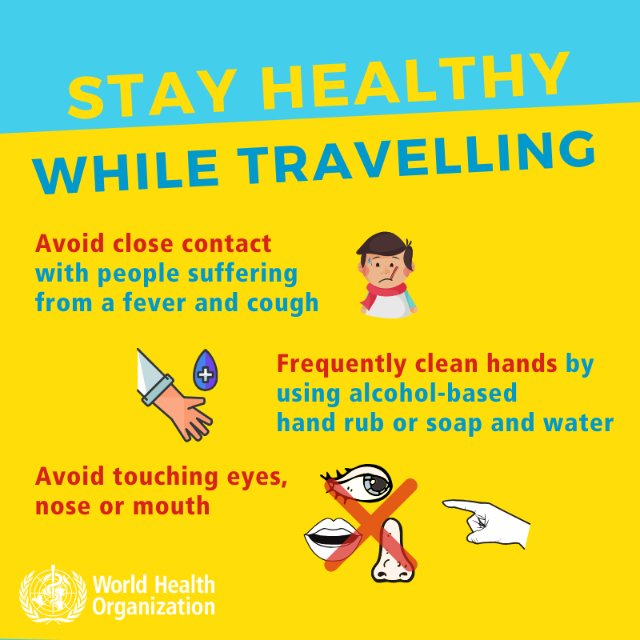 You can check out these tips from Christina on generally avoiding illness at Disney World!
If you're traveling to Walt Disney World soon, know that you can get some basic over the counter medications at the resort gift shop.
What do you think of these suggestions? What would you add to my list? Let us know in the comments on Facebook and let's keep the conversation going in our friendly Facebook group!
-Rebecca W Davis