A lot of questions, memes and jokes are popping up in our Facebook group about the Coronavirus as it makes its way stateside. While we don't have access to Madame Leota's crystal ball nor any medical training, here's a level-headed overview of the information that's currently available, and the precautions the experts suggest as well as what to expect if you decide to cancel or reschedule.
Look, I'm not a doctor and I don't even play one on TV. Don't take medical advice from me or any other blogger!
However, as an immune compromised person who likes reading about epidemiology, I wanted to provide a level-headed look at the coronavirus as it pertains to traveling to Walt Disney World.
The bad news on Coronavirus.
Early numbers say that COVID-19 is more deadly than and possibly easier to transmit than the flu.
Estimated death rate is 1-2% of cases, versus the seasonal flu's rate of around 0.1%. This number is both fluid and nuanced. The death rate is higher in elderly populations and populations with preexisting conditions.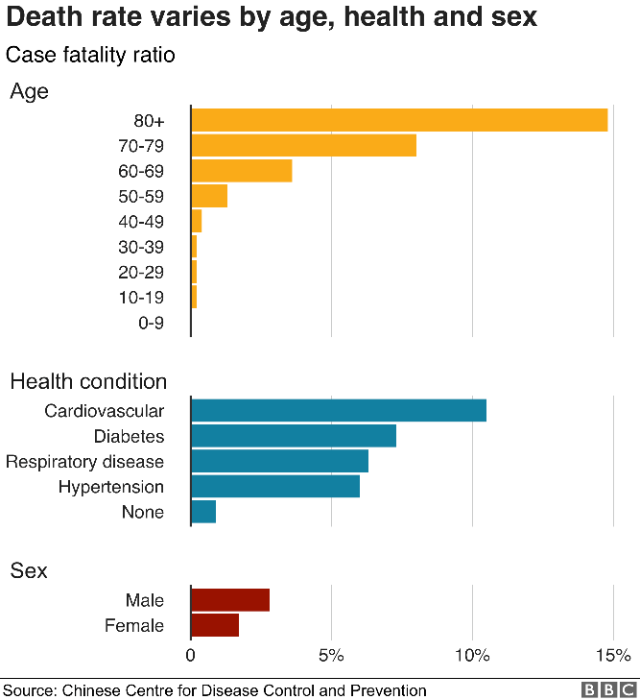 The rate is expected to go down as more cases are confirmed. Part of the problem in calculating the rate is that many who have mild cases never seek medical attention, causing the rate of death to be overstated.
The rate of death is higher in older persons and those with pre-existing conditions. At the time of this writing, no children under 10 have died of COVID-19.
The Good News on Coronavirus
The overwhelming majority of persons who contract it will have mild flu like symptoms.
Basically, experts are saying that people who are older or who have preexisting conditions should take basic precautions. These precautions are mainly focused around common sense prevention, such as hand washing and staying away from anyone who is sick.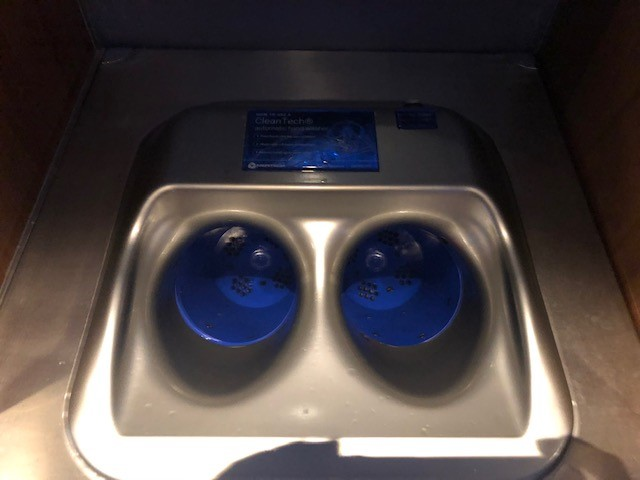 In that vein, experts are asking that we stop buying masks and cautioning that masks mainly keep your germs in, not other people's germs out. The U.S. Surgeon General has implored citizens to stop purchasing masks.
Darn, there goes my idea for adorably disney-fied face masks!
Walt Disney World and COVID-19
As for what to do at Disney World? The same common sense measures you'd take to prevent the flu or other illnesses apply here.
Wash hands frequently.
Avoid contact with anyone who is sneezing or coughing.
Bring hand sanitizer with an alcohol base to use while out and about in the parks. Apply after riding a ride, or touching anything lots of people have touched.
Avoid touching railings etc where icky germs could linger since it is not known if or for how long COVID-19 stays on surfaces.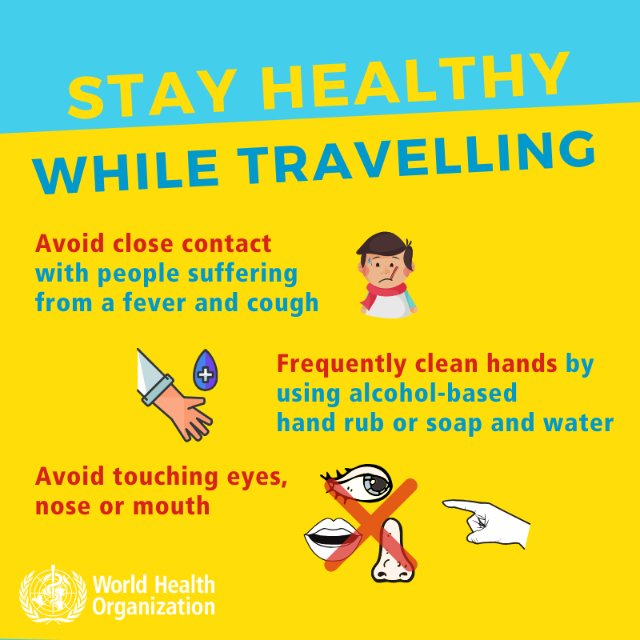 Should you cancel your trip?
Obviously that is entirely up to you!
If your traveling party includes anyone who is more susceptible to having a nasty case of the virus, such as elderly persons, smokers, or people with diabetes, high blood pressure, heart or breathing problems, ask their doctor if they should avoid travel to affected areas.
So far, there are a handful of cases in Florida on the Gulf Coast. Disney World is not (yet) an affected area.
Can I change my plans?
When it comes to changing your plans, Disney is usually very good about accommodating a change to a later date. If you decide to postpone, you should be able to reschedule.
As for a cancellation, check the bottom of your confirmation email to see what the policy is. For room only reservations, you should cancel 5 days prior to scheduled travel. For packages, it is generally 30 days out without penalty.
In conclusion…
I hope you find this helpful in deciding if you ought to change your plans to visit Walt Disney World. You can read about the precautions that Disney Cruise Line is taking here, and those implemented by Disneyland here.
Because there is so much information out there on the Coronavirus, I am providing a list of the sources I used for you to peruse on your own:BBC, WHO, New York Times, PBS News hour, University of Michigan
It is not my intention to further any panic surrounding the virus. I personally have no intention of changing my plans and do not believe that either US Disney Park will close due to the virus any time soon, if at all.
What about you? Has the Coronavirus made you second guess your plans to travel to the parks? Let us know in the comments on Facebook, and let's keep the conversation going in our friendly Pirate Crew group!