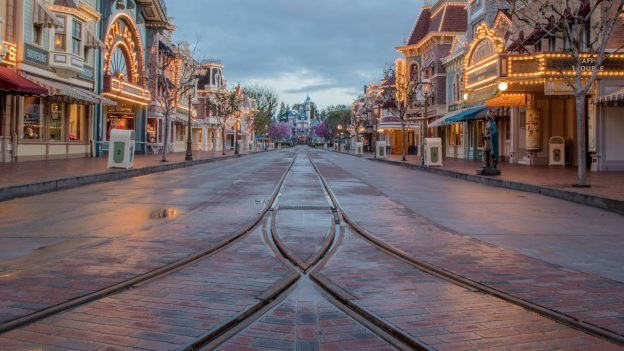 With the threat of the virus throughout Asia, Disneyland is beginning to take precautions to combat coronavirus.
Disney Parks around the world are responding to the widespread threat of coronavirus. Back in January, both Shanghai Disney and Hong Kong Disneyland closed their resorts and parks. They are both still not open to guests.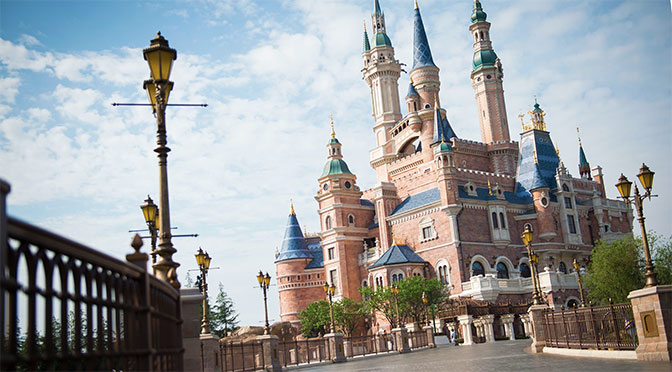 Disney Cruise Line
Then in early February, Disney Cruise Line began refusing passengers who have been to (or traveled through) mainland China in the past 14 days. Additionally, any passenger who has had known contact with an infected individual may not board a Disney Cruise Line vessel.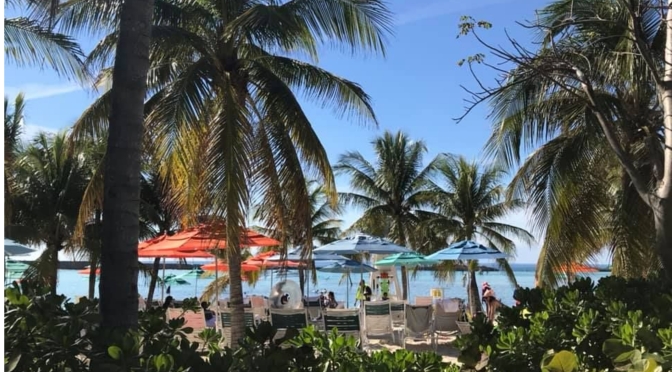 Disney Cruise Line is known for its high health standards! You can't walk into a dining room without being handed a disinfecting wipe, for instance! So, of course, they are taking the threat of the coronavirus very seriously.
The Bahamian government will similarly prohibit any guests who have been to China in the past 20 days or been in contact with an individual with a known or suspected case of coronavirus from debarking at any Bahamian port, including Castaway Cay.
Tokyo Disney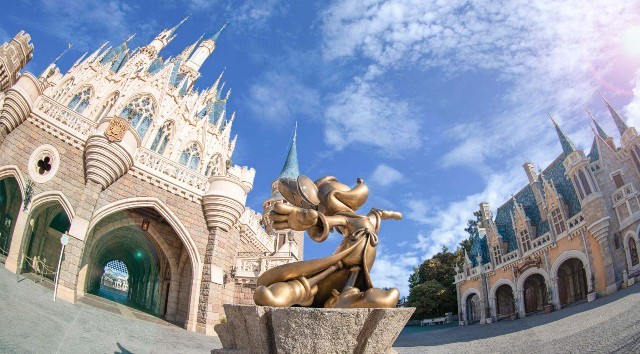 Just yesterday, Tokyo Disney announced they would closing its two parks temporarily. They will be closed until March 15, 2020. I am a little surprised Tokyo Disney waited as long as they did, and that they have a reopening date planned.
Disneyland and Disney World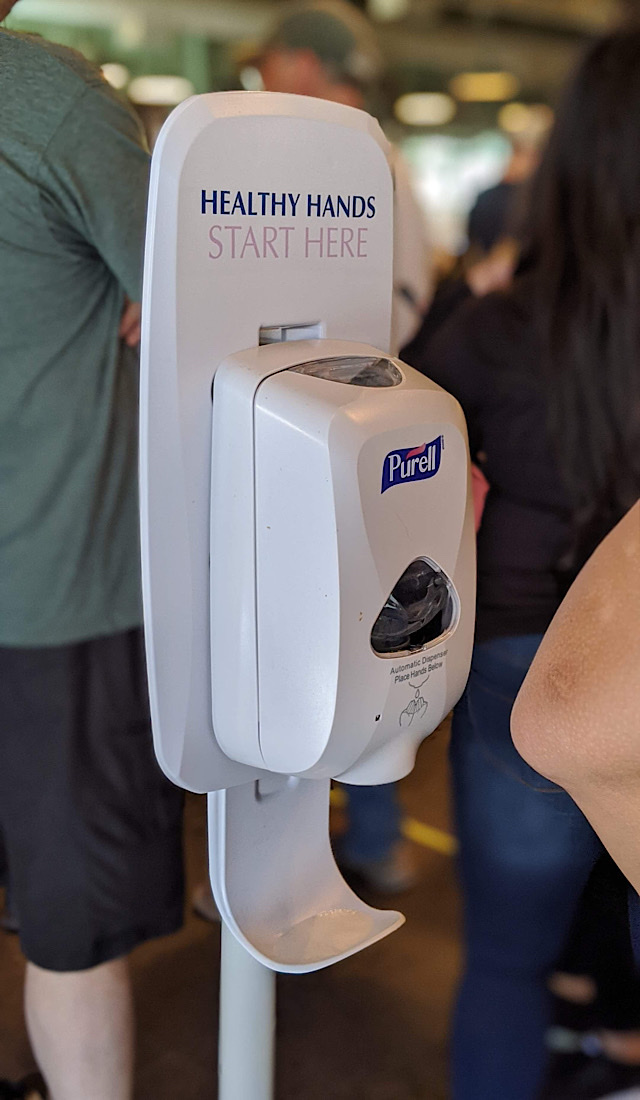 Most recently, Disneyland in California began to set out hand sanitizer dispensers around its two parks. Kenny snapped a photo of one for us that is located in Grizzly Peak, pictured above.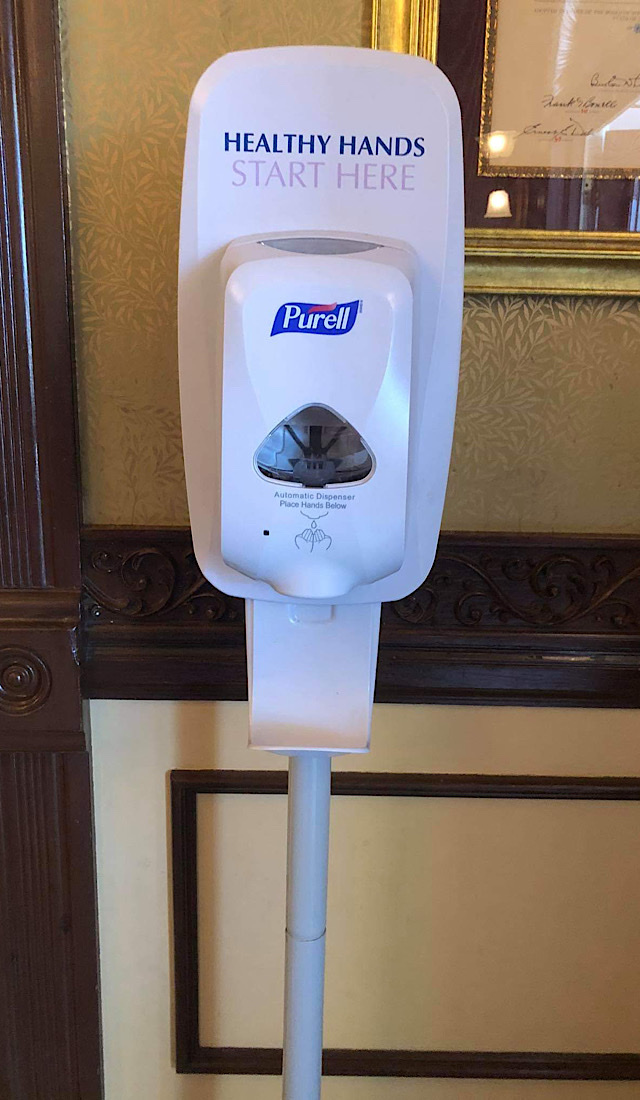 There are also dispensers near Pacific Wharf Cafe in California Adventure Park and inside City Hall in Disneyland Park, also pictured above.
It's unclear whether Disney World in Florida will follow suit or what other safety measures will be put in place here in the United States.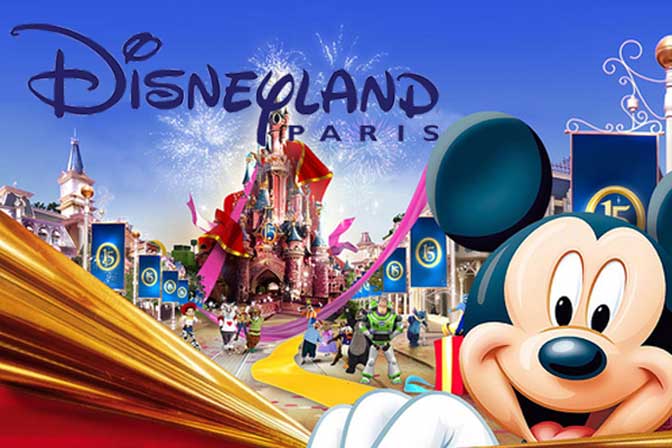 Over in Europe, France temporarily banned large indoor gatherings of more than 5,000 people. Disneyland Paris is still open, and since not all of the park is indoors it remains to be seen if it will still continue to operate as normal.
The Best Line of Defense is Hygiene
The best line of defense to combat coronavirus is to practice good hygiene. Frequent handwashing with soap and water is key. Using hand sanitizer when hand washing is not available is a good back up defense.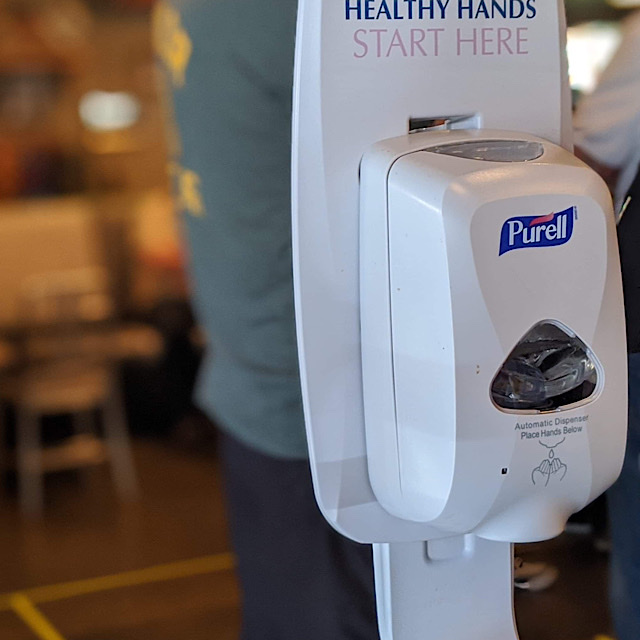 Use wipes to clean off any surface and wear face masks if you desire to do so.
If you are feeling unwell get medical help right away and consider postponing your Disney vacation, if possible. If you are already in the parks, head to a medical center.
More great tips can be found HERE.
What precautions are you taking at Disney Parks to stay healthy? Let us know on facebook.
-Monica