No one wants to get sick on vacation. But if it happens, Disney has a plan to help those in medical need, no matter the extent of injury or illness!
All First Aid centers are staffed with nurses who can help with your emergency and non-emergency needs. First Aid can hold your medical equipment, store medication, monitor your blood pressure, and fatigued park goes can rest on a cot. There are private rooms located inside the First Aid Center. Older guests who need diaper changing can use the cots in the First Aid Center.
First Aid Centers Locations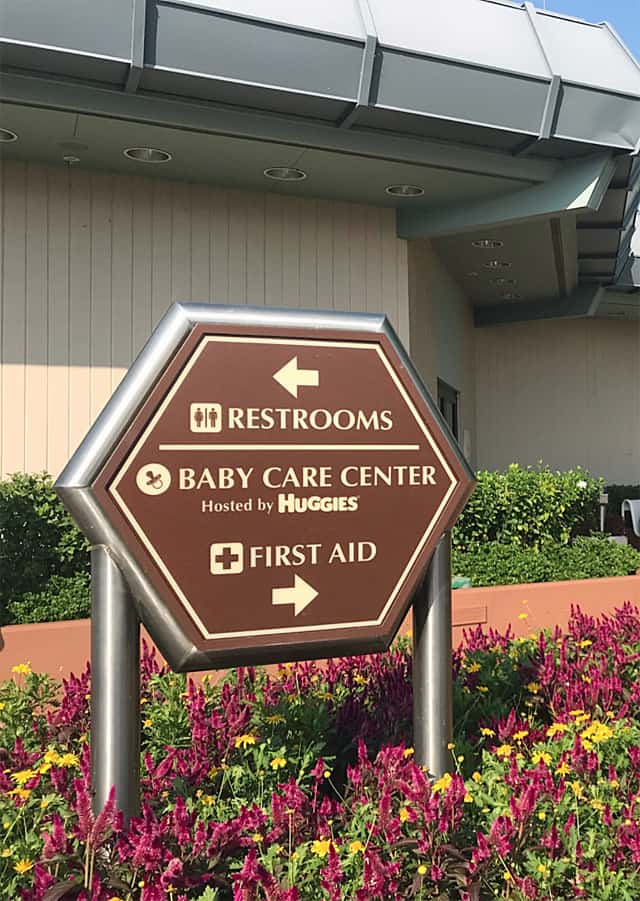 Disney has strategic centers inside each park:
Magic Kingdom – Main Street between Crystal Palace and Casey's Corner restaurants
Epcot – Outside the Odyssey building, on the side closest to World Showcase
Hollywood Studios – Next to Guest Relations at the entrance
Animal Kingdom – Discovery Island, near the bridge to Africa
Blizzard Beach – Next to Lottawatta Lodge
Typhoon Lagoon – Behind Leaning Palms
Per disneyworld.com: Nurses are available during normal park operating hours to offer over-the-counter medications, bandages and other quick remedies so that you can begin enjoying your vacation again.
If you have a specific need, call in advance and confirm they will be able to help. While there is no direct line to the First Aid Centers, you can call the main Disney Parks number at (407) 939-2273, and request to be transferred to a First Aid Center.
Minor Medical Issues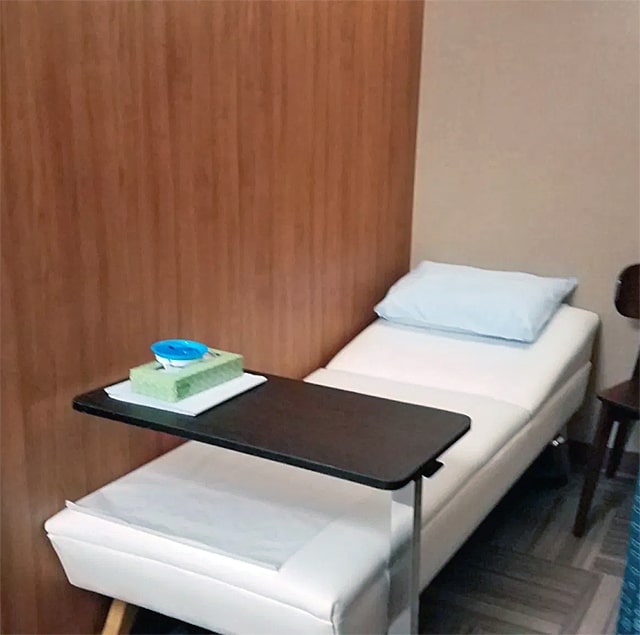 Disney First Aid offers a variety of services: bandages for skinned knees, ice for sprained ankles, treatment for wasp stings. Each location has a team of triage registered nurses who can help you with basic medical care.
Most guests never realize that Disney First Aid offers over-the-counter medications for free. When you're feeling ill or have aching muscles from the 10 miles you've hiked in the parks, over-the-the counter medications like Tylenol, Ibuprofen, cough syrup, allergy medication, etc. can go a long way in improving a Disney vacation. Disney also gives out band-aids and moleskin for your aching feet.
Stomach doing flips from motion sickness or indulging in too many sweets? First Aid administers Tums, Mylanta, and similar medications. Suffering from the dreaded "Disney diarrhea"? No worries, First Aid has Imodium.
Major Medical Issues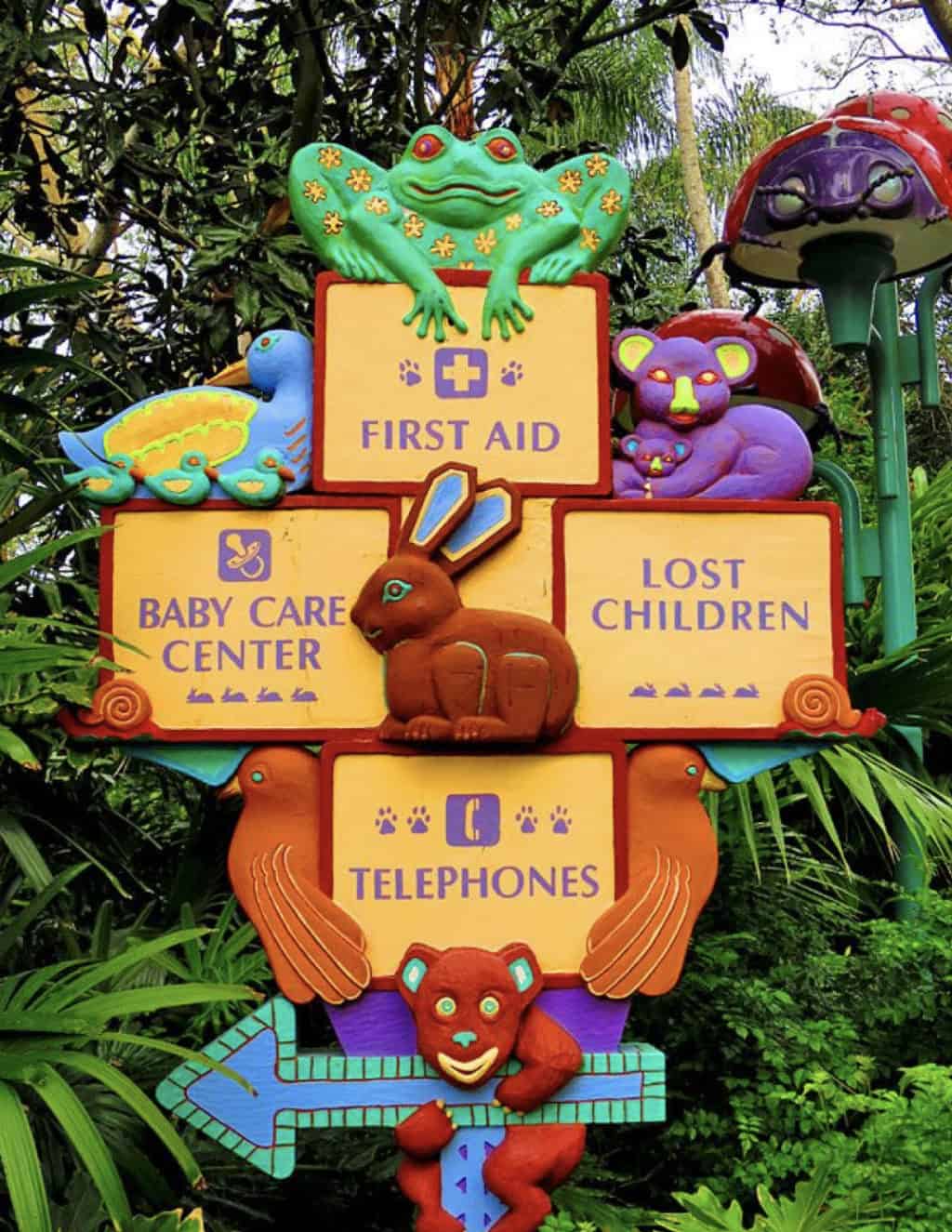 If someone in your party experiences a major illness or injury, call 911 immediately. (Cast members will also call 911 for you if you are unable to do so.) Disney keeps paramedics on site, and they can get guests to proper medical treatment much faster than you'll be able to locate the First Aid Centers.
Automated External Defibrillators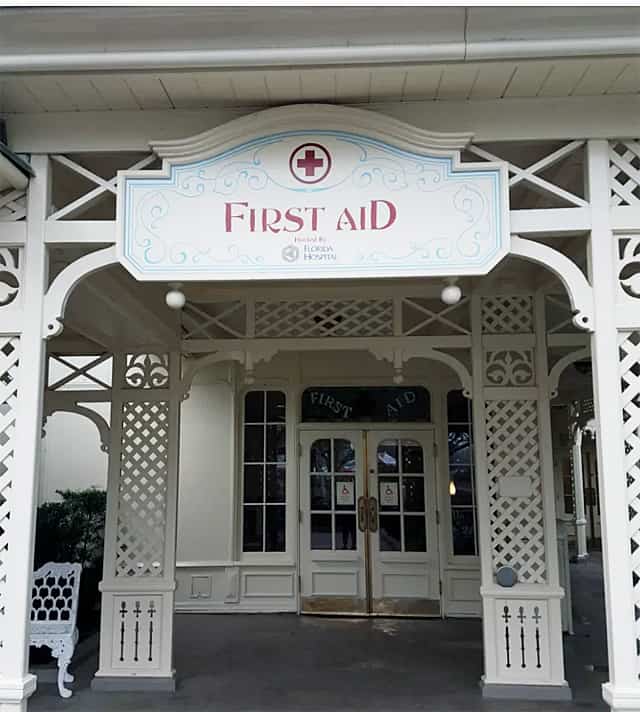 Per disneyworld.com: AEDs may be used by any cast member or guest in response to a cardiac emergency. No training or certification is required.
The device will prompt the user with step-by-step verbal instructions. All AEDs deployed at Walt Disney World Resort are suitable for use on adults and children. Mobile security units and recreation lifeguards are also equipped with AEDs. See your Guest guide map for icons denoting AED locations or visit Guest Services. You can also ask a Cast Member.

In-room medical services are also available at all Walt Disney World Resort hotels. Simply touch "Front Desk" from your in-room phone for assistance, 24 hours a day.
Offsite Urgent Care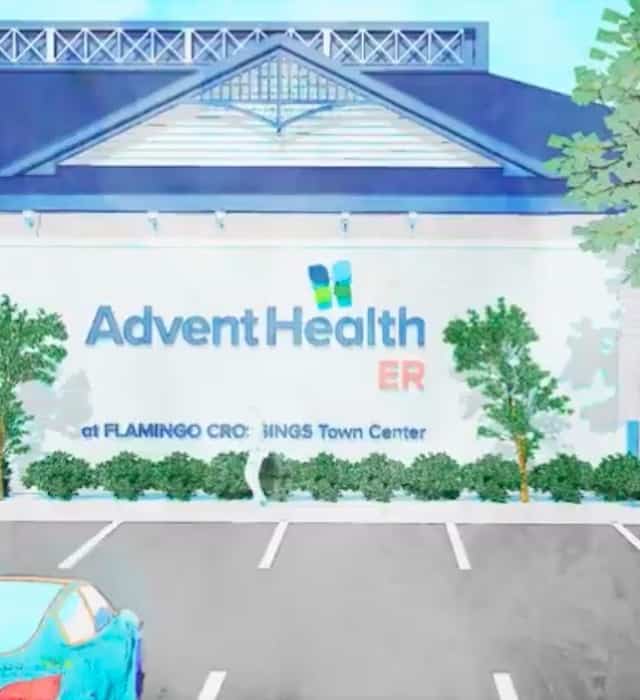 Nurses at the First Aid Centers can help locate and make appointments for Urgent Care Visits.
AdventHealth Walk-In Urgent Care Centers are open daily from 8:00 AM to midnight.
KtP also highly recommends Celebration Hospital as it is close to the parks and offers excellent care!
Complimentary transportation is available, and many insurance plans are accepted. In certain instances, guests can receive medical attention in their room. Call (407) 934-2273 for more info.
We always get band-aids and moleskin during our Disney visits, and receive prompt, courteous care. What are your experiences visiting Disney's first aid, resort services or urgent care? Is this something you will consider using in future trips?