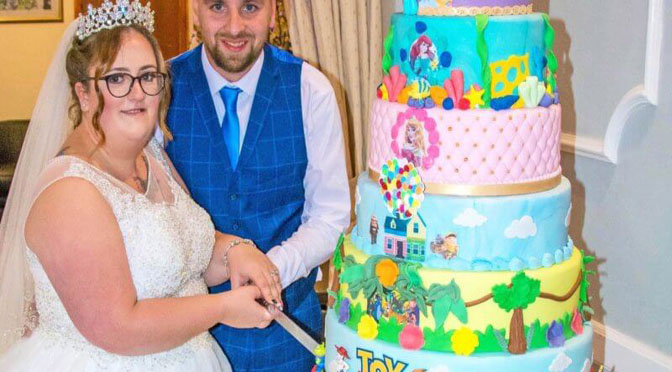 Let's talk about #disneygoals: celebrating your union with a huge Disney-themed wedding cake! That's exactly what this couple did, and I am impressed with their Disney dedication!
Both longtime Disney-lovers, Siobhan and Sean exchanged vows on October 12 with a pretty magical ceremony with a few Disney touches sprinkled throughout.
However, that was nothing compared to the amazing 10-tiered Disney cake they served at their reception!
The cake stood at 3 feet 10 inches tall and featured several characters and films by Disney and Pixar. Check it out!
I see Beauty and the Beast, Snow White, Toy Story, Up, Sleeping Beauty, The Little Mermaid, Jasmine, Frozen, and Cinderella.
I am having trouble making out the layer in between Up and Toy Story. Do you see it? Let me know!
It took over 24 hours to bake and decorate the cake, which was made by Blissful Bakes and Tea Room in Swansea, Wales. The cake came with a large price tag of more than $1,200!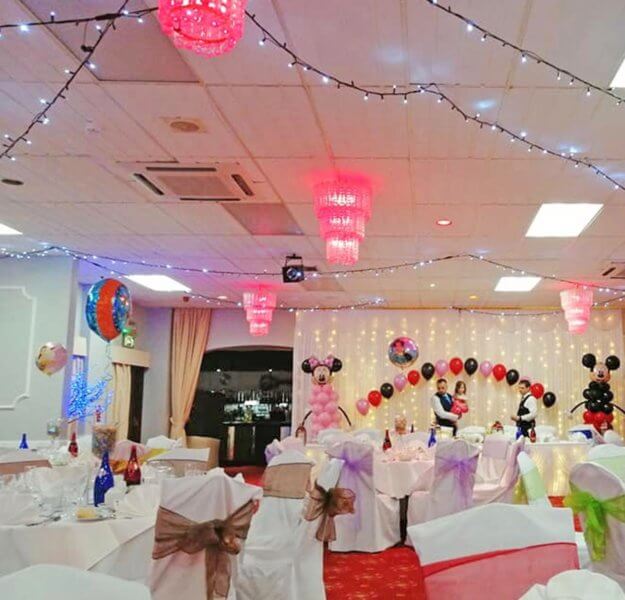 Not only did they have a Disney-themed cake, but they also decorated with Disney balloons instead of flowers, had characters on their guest place cards, and had themed tables.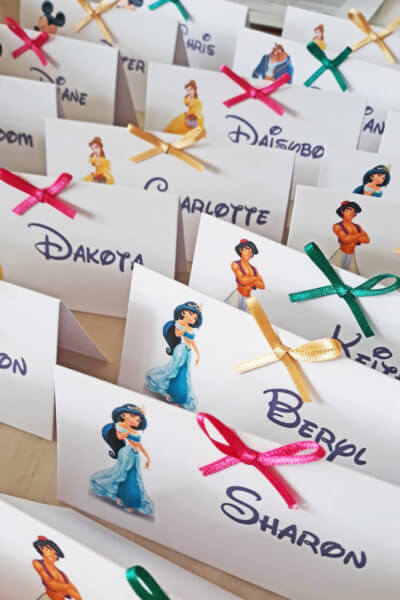 I think that is some true Disney dedication! The most I have ever Disney-fied a special event was my kids' birthday parties! We have done Toy Story, Mickey and Minnie, The Little Mermaid, Vampirina, and the Lion Guard.
Have you ever celebrated a special event with a Disney-themed cake? We would love to see photos! Share them with us on facebook! Be sure to join our KtP Planning Crew. We are a group of friendly Disney-lovers who love to share tips and advice!
-Monica S.
All photo credit: Caters News Agency