Chef Mickey's is going through some big changes! See the latest here.
Chef Mickey's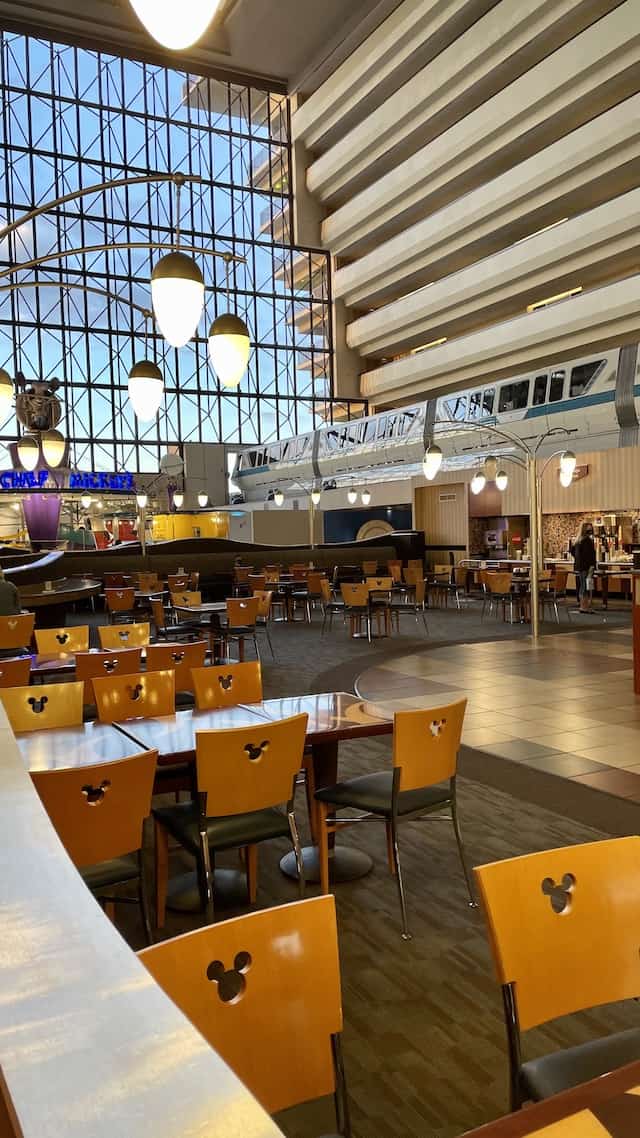 Chef Mickey's has been a guest favorite for many years. Located in Disney's Contemporary Resort, guests love dining here to see Chef Mickey and all of his pals.
This popular dining location has been one of the top character dining meals at Walt Disney World especially with the bonus view of the monorail passing through the resort. There is really nothing quite like it. To see recent reviews, see Jamie's post HERE and Maggie's post HERE.
Recent Changes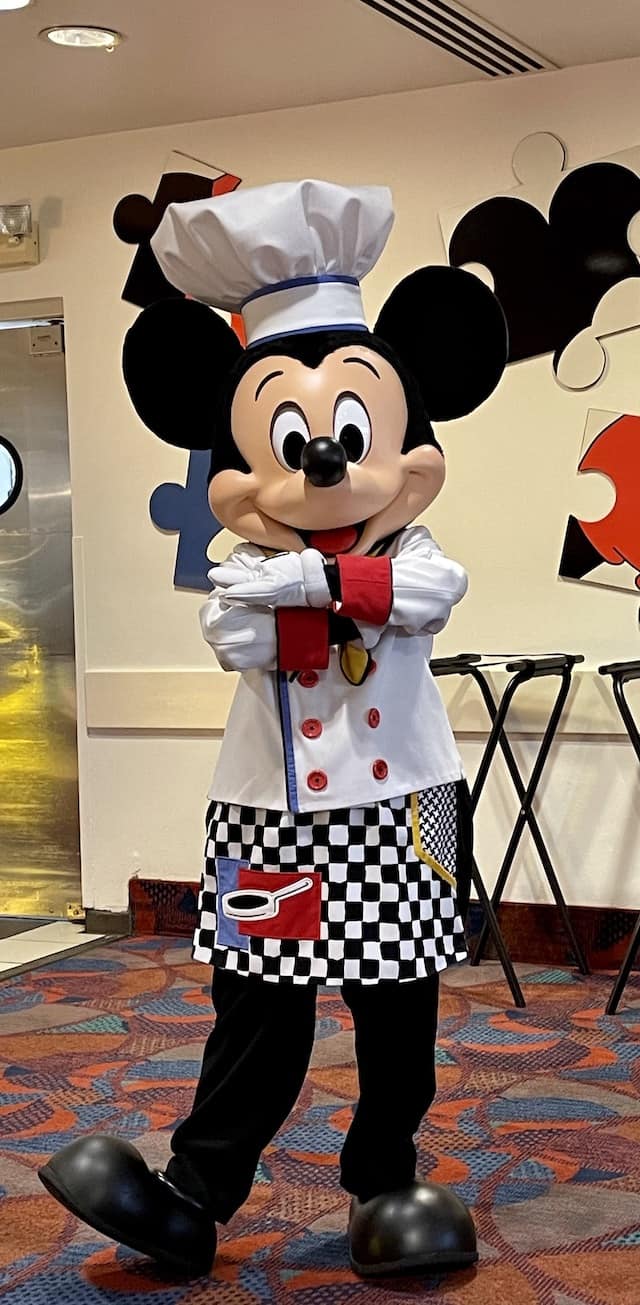 Just late week Chef Mickey's went through some major changes. When Disney World reopened in July 2020, buffets were replaced with "family-style" meals which are just larger portions of food brought to the table for everyone to enjoy. Many people either hated buffets and loved these family-style meals, or they wished buffets would return.
Second, the menu and pricing changed as well. Chef Mickey's now costs $51/adult and $33/child. Dinner is $62/adult and $39/child. Take a look at the menu offerings HERE.
Buffet service returned to Chef Mickey's just last week after several months of family-style dining.
New change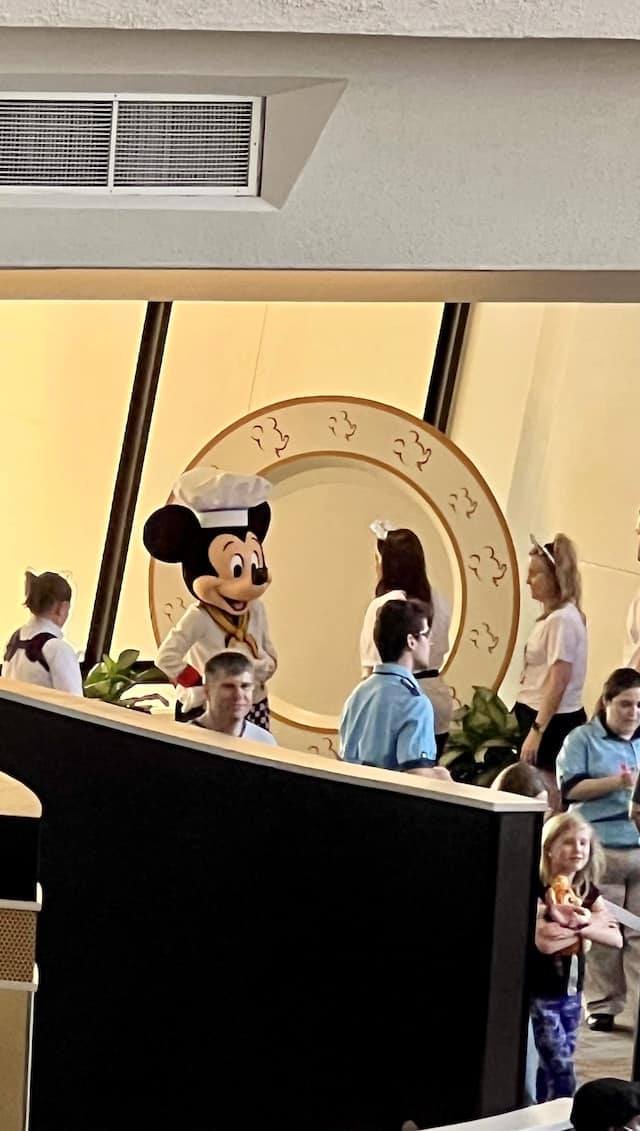 The most recent change involves the characters. Mickey and his friends rotate throughout the restaurant to greet Guests and sign autographs.
However, now Mickey has a dedicated meet and greet spot in the restaurant for breakfast. Instead of waiting for him to come to the table, Guests now line up to meet him. On one hand, this may disrupt your meal service. However, it allows for a more traditional meet and greet without food and dishes in your photos.
It appears there is a PhotoPass Photographer there as well.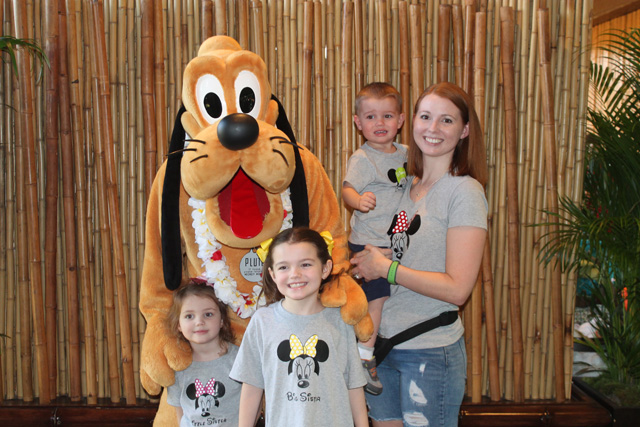 This is similar to what we used to see with Pluto at 'Ohana and Donald Duck at Tusker House. Characters at Crystal Palace will also do the same from time to time.
Do you prefer posed pictures or do you like when characters come to the table? Let us know in the comments below and share this post with a friend who loves Chef Mickey's.