It will be MUCH harder for you to check out this one Disney World show – due to reduced showtimes!
France Pavilion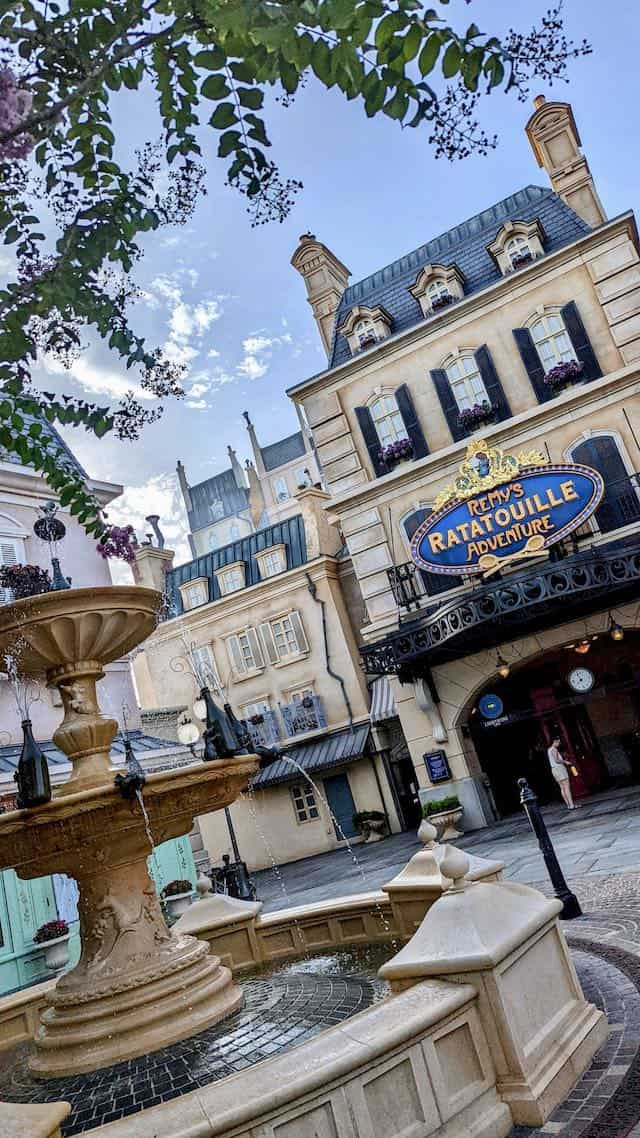 It's impossible to miss EPCOT's France Pavilion. Look up to see a model of the Eiffel Tower and look to the side to see a gorgeous flowing fountain. In France, the Eiffel Tower serves as a beacon of light for those entering France. See more on the Eiffel Tower and other real-life Pavilion inspirations here.
If you're coming from the United Kingdom or International Gateway, you'll travel across the Pont des Arts inspired bridge. Also, here you'll find flower carts, street artists, and other items that resemble the Seine waterfront.
There are several fantastic French restaurants, Remy's Ratatouille Adventure, and even shows in the France Pavilion.
Impressions de France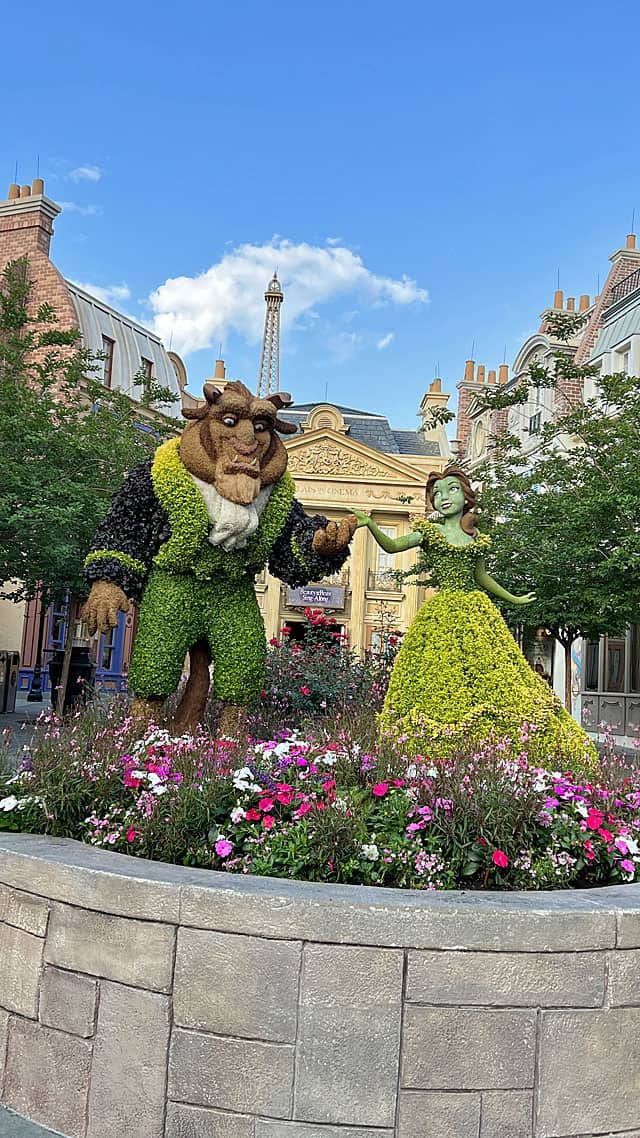 The Impressions de France film is shown throughout the day in the Palais du Cinema. We love coming here to give our feet a rest in the afternoon and cool off. This 18-minute film depicts the various regions of France.
Sit back and relax as you're transformed to not only the French countryside but also the Palace of Versailles and many more sites! The French music played with the film also contributes to the feeling of being there.
Also, check out to the the Tales as Old as Time: French Storytelling on Stage and Screen display before entering the theater. It consists of six glass displays featuring French arts including French theater, literature, movies, ballet, and opera.
Reduced Showtimes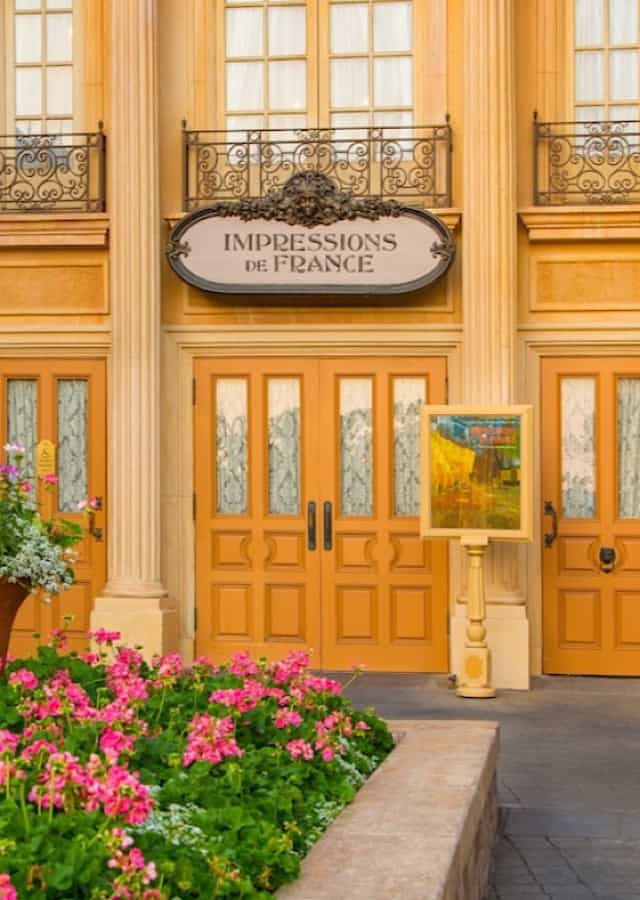 It will be much, much harder to see Impressions de France. That's because Disney is greatly reducing its showtimes throughout the day. The show shares the theater with the Beauty and the Beast Sing-Along.
Previously, Beauty and the Beast Sing-Along performed during the day while Impressions de France ran in the evening. Now, Impressions de France will only show from 9:00 am to 9:30 am daily while Beauty and the Beast will run from 10:00 am to 8:45 pm daily.
Impressions de France will only run for a half hour each day.
This is a pretty big change! What do you think? Are you less likely to see the show now? Let us know in the comments below and share this post with a friend who loves Impressions de France.