Is your family coming along with you for your race weekend? Is it worth buying post race party tickets for them? Read on to find out if it's worth it.
runDisney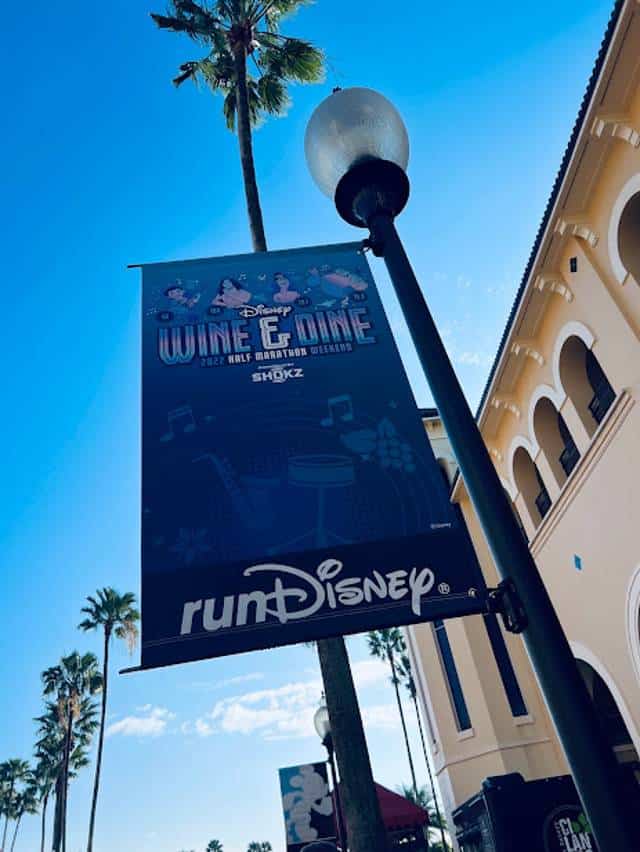 runDisney has FOUR race weekends at Walt Disney World and will soon bring races back to Disneyland. I (Heather) can't wait for these races to return. Are you a member of Club runDisney or thinking about becoming one? Read HERE to find out why it may become even more popular to be part of club runDisney.
Before we dive into the Post Race Party with family check out some of my previous runDisney posts:
Post Race Party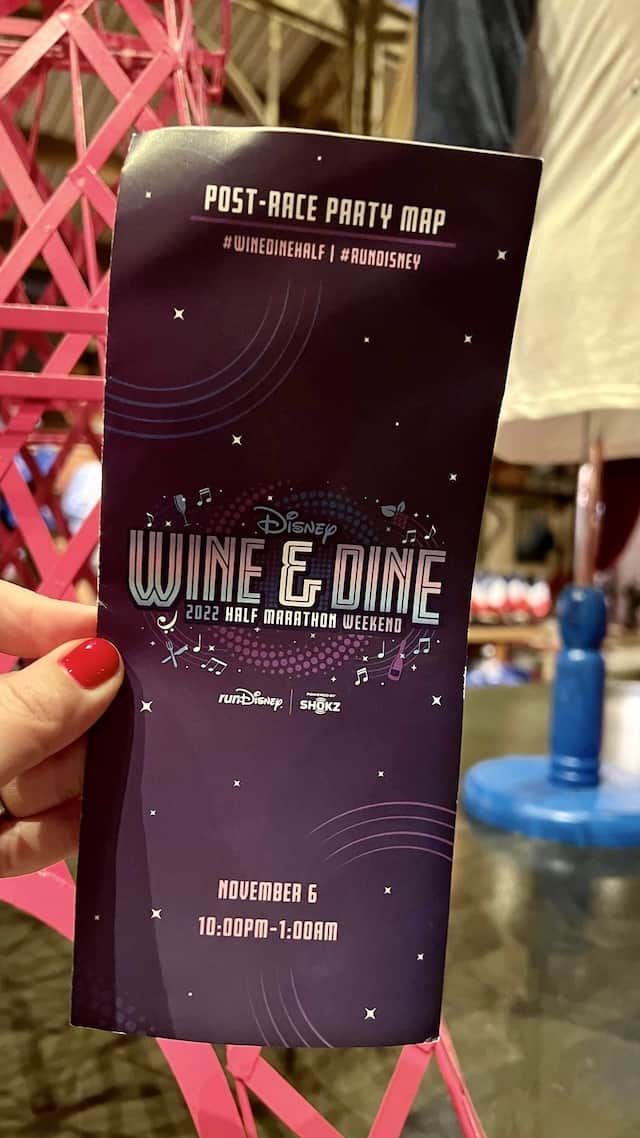 The Wine and Dine Half Marathon Weekend is the only race weekend to offer a Post Race Party. This unique offering makes it a fan favorite! I love the fact that you get this added bonus of being able to get exclusive park time. Check out last year's preview HERE. 
This weekend's half marathon price is a little more than other race weekends. That's probably the fact that the Post Race Party ticket is included in the half marathon and challenge. These participants also get a $15 Disney gift card. A great time to use this gift card is at the Post Race Party.
Review of the post race party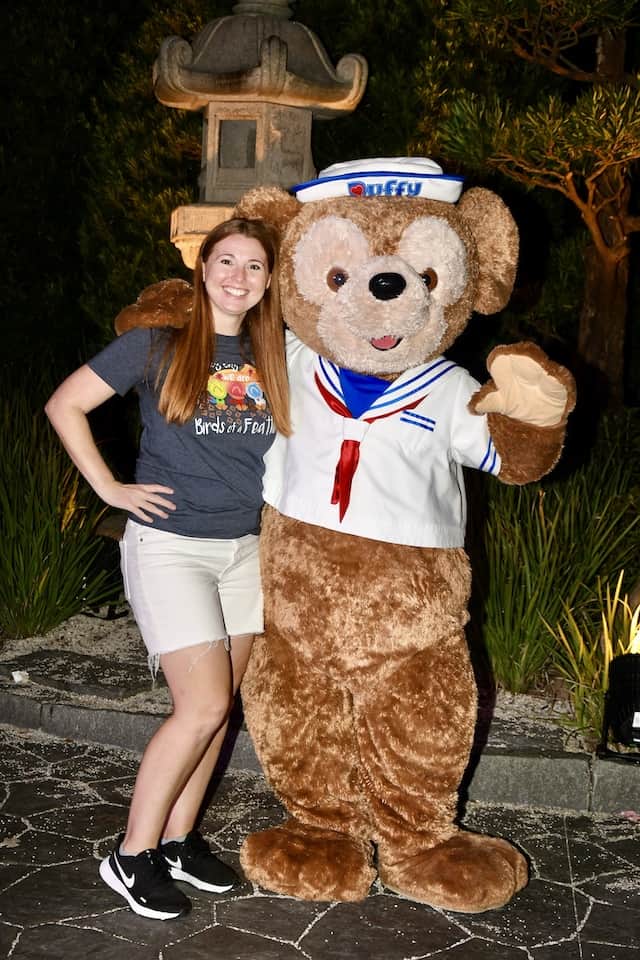 One thing about the Post Race Party is anyone can go. You don't have to be a runner or with a runner to go! Just want some late park time at a cheaper price than a day ticket? You got it! 
Check out Monica's review of the Post Race Party HERE. She used this time to meet some very rare characters! 
Traveling with family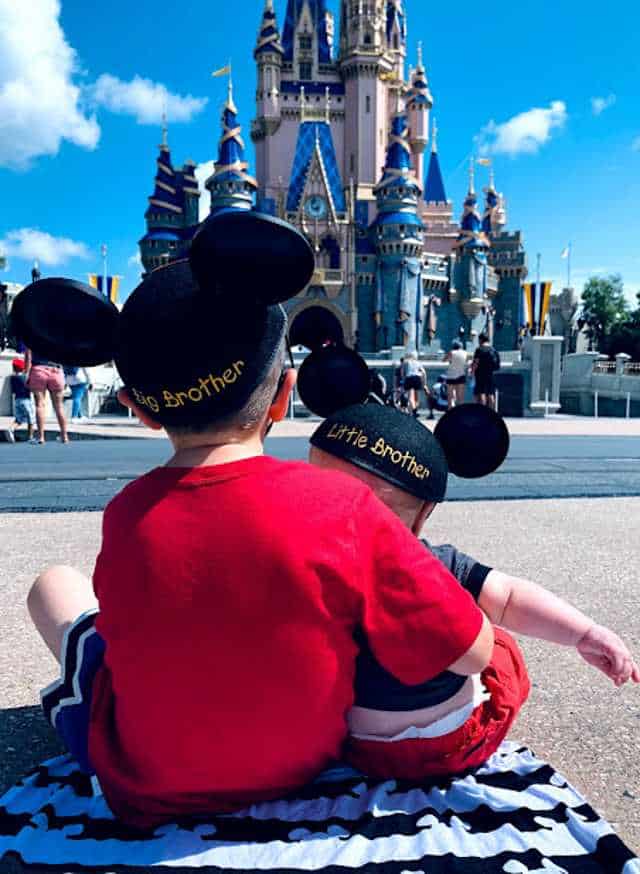 So, I am one to always travel with family, little kids and all. My family does not want to be left out of any of the action, except those 2am wake ups! My family has come along with me to several race weekends, including several Wine and Dine Race Weekends. Each year we have purchased post race party tickets for my husband and son.
It was easier when my oldest was under three because he got in for free. Eventually, he grew up (can you believe that?!) and now we have to buy him a ticket. But is this something you want to enjoy with your family? Let's dive in!
Is this something for your family?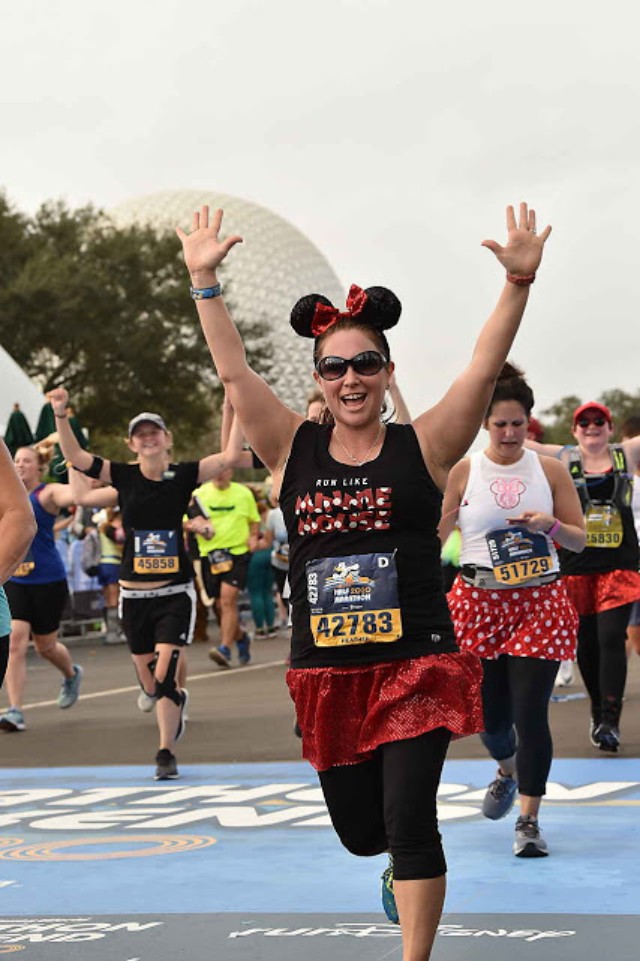 Are you children night owls? Do they melt down after a long day? These are important questions to ask and give yourself very real answers for. You quite possibly will be running on fumes after waking up so early and running ALL THOSE MILES!
There is no telling how exhausted you may be. If it is hot, cold or rainy, this could just add to any stress you may already be feeling. Be sure to answer these questions honestly. If your kids can't hang for normal After Hours or even fireworks, this is not the event for them.
Go in with a plan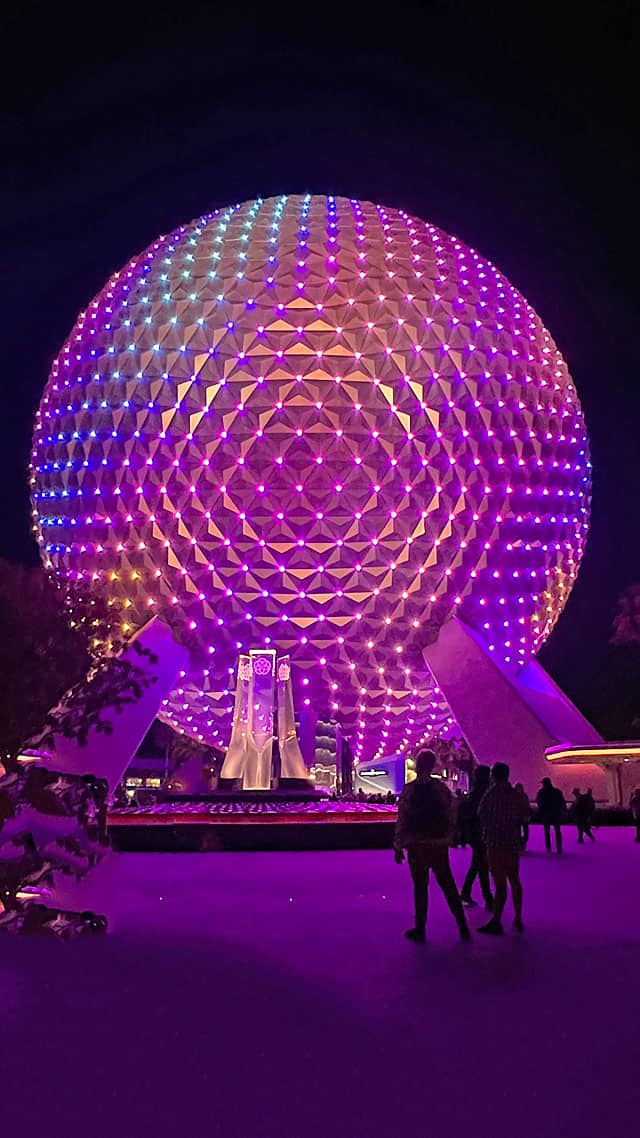 If you choose to bring the family, it is important to set very real expectations. Pick a few things that you want to do and the rest is bonus.
Treat this event almost like an After Hours event, where you can get in early. If you don't normally buy park tickets this could be a great opportunity for your family to visit the park.
Our game plan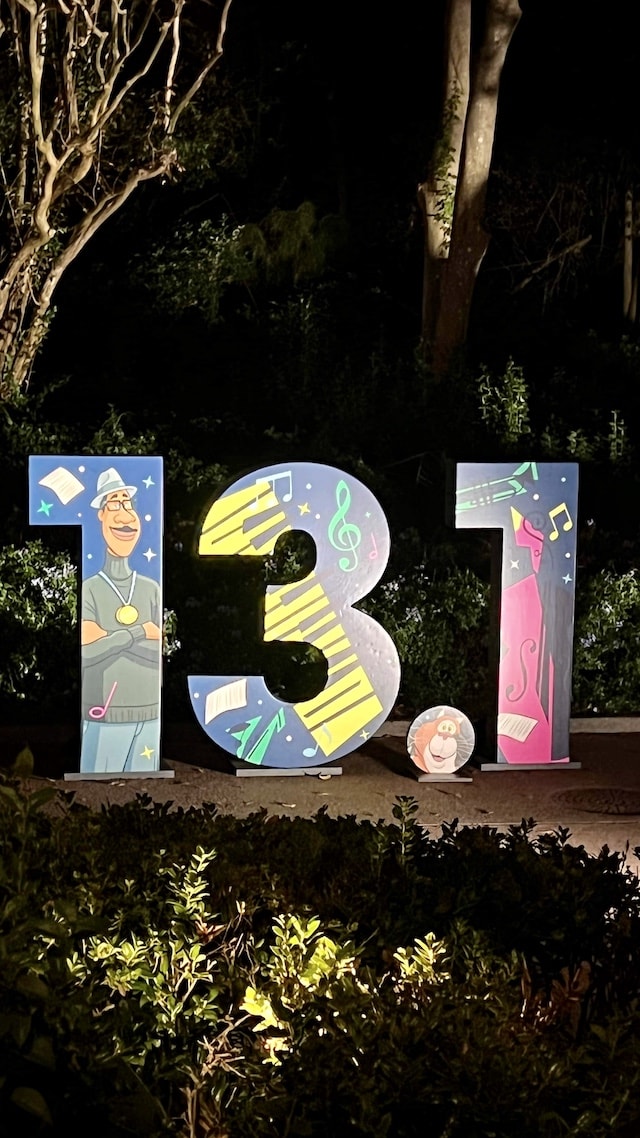 As we were traveling with a family member that did not have any other park tickets, we took a different approach than Monica did.
My oldest child is just starting to get excited about character meet and greets. He never wanted to do more than wave to them. However, he still isn't always up for it. My two year old feels the exact opposite. Characters are only okay from a safe distance. We all do enjoy the characters in parades where we get to see them and wave, but not too close that scares the little one.
Hopefully this will change in our future as I really want to do some fun character meals! Our game plan for this night…rides and food. 
Our night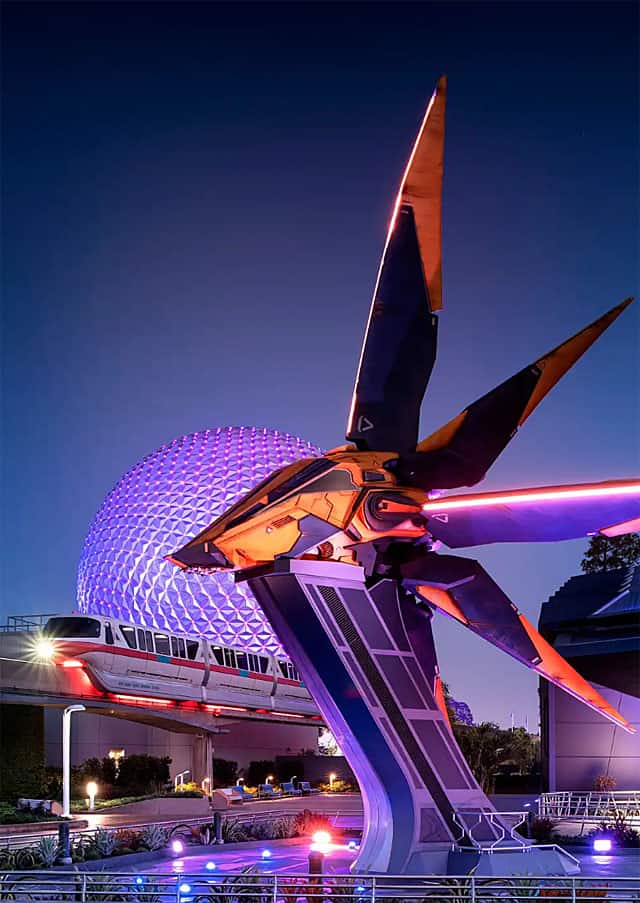 We entered the park as early as we were able. We headed to Mexico and enjoyed some food and beverages from the festival booth along with some wings at Brew-Wing. It was a delicious start!
Because we took advantage of the early arrival we then headed to some rides. We rode Living With the Land and the Seas with Nemo and Friends. We quickly grabbed a popcorn and pretzel before finding a spot for Harmonious.
After Harmonious ended the adults in our group grabbed the exclusive Post Race party drink. I won't lie, I found this drink delicious. I have since recreated it at home.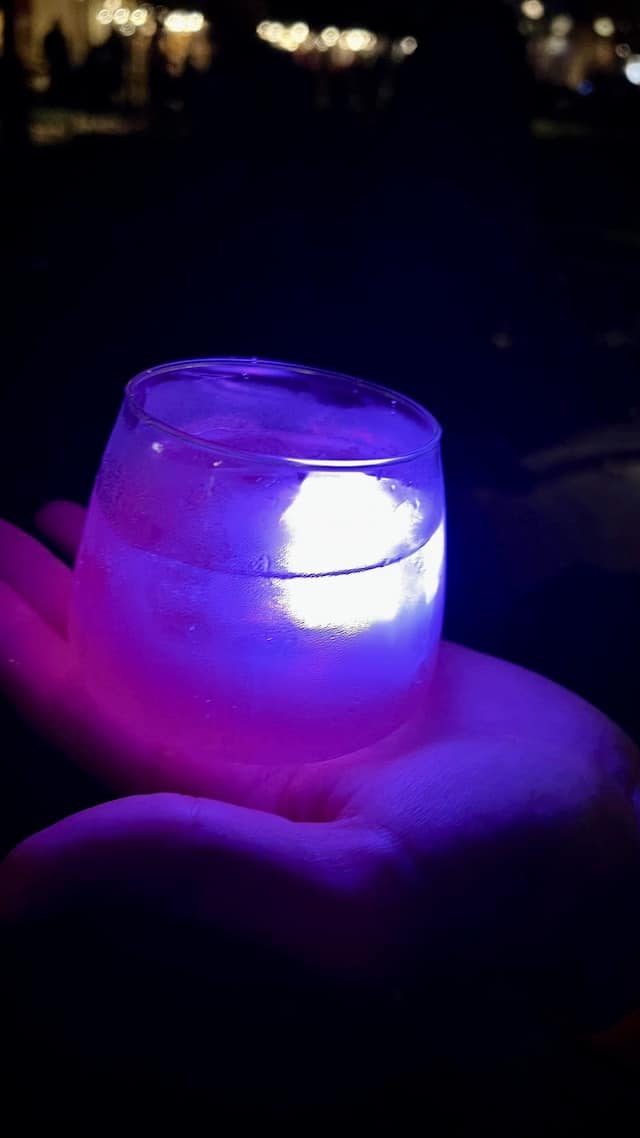 We then proceeded to head to some more rides and food. We chose to ride Soarin'. Honestly, I was disappointed that ride times were not listed in my Disney Experience like they are with other hard ticketed events.
We had no idea how long we could be waiting until we got to the ride. When we got to Soarin' they only had one side running. I feel like waits could have been much lower if rides were running at full capacity. We kept the kids happy by making sure they got to do rides and grab treats they enjoyed.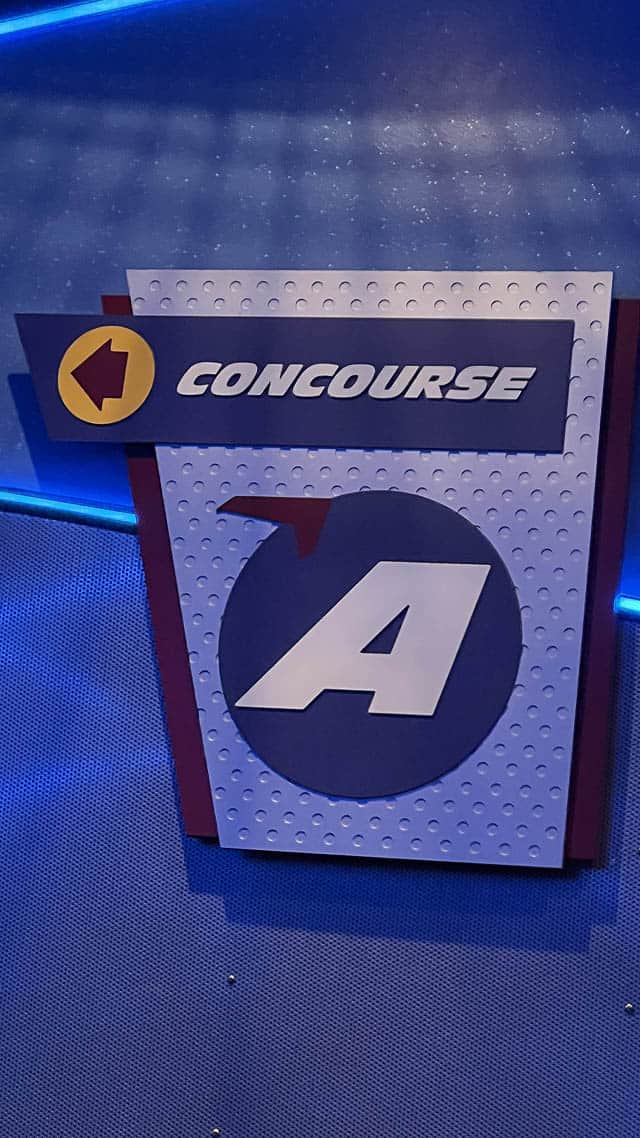 We then walked around the World Show Case, checking out what characters were out and how long the waits were. You did not know who would be meeting until the night of, and even with the event guide, you only had an idea. 
We continued to enjoy plates from the festival booths along our way around the World Showcase. We never stopped to meet any characters. Just seeing them from afar was enough for my boys.
Eventually, my youngest fell asleep in the stroller, but my oldest was going strong. A few of us were able to jump in line for Guardians of the Galaxy: Cosmic Rewind. It was rumored to have a very long wait throughout the night, but people who we met in line that had ridden early reported much different.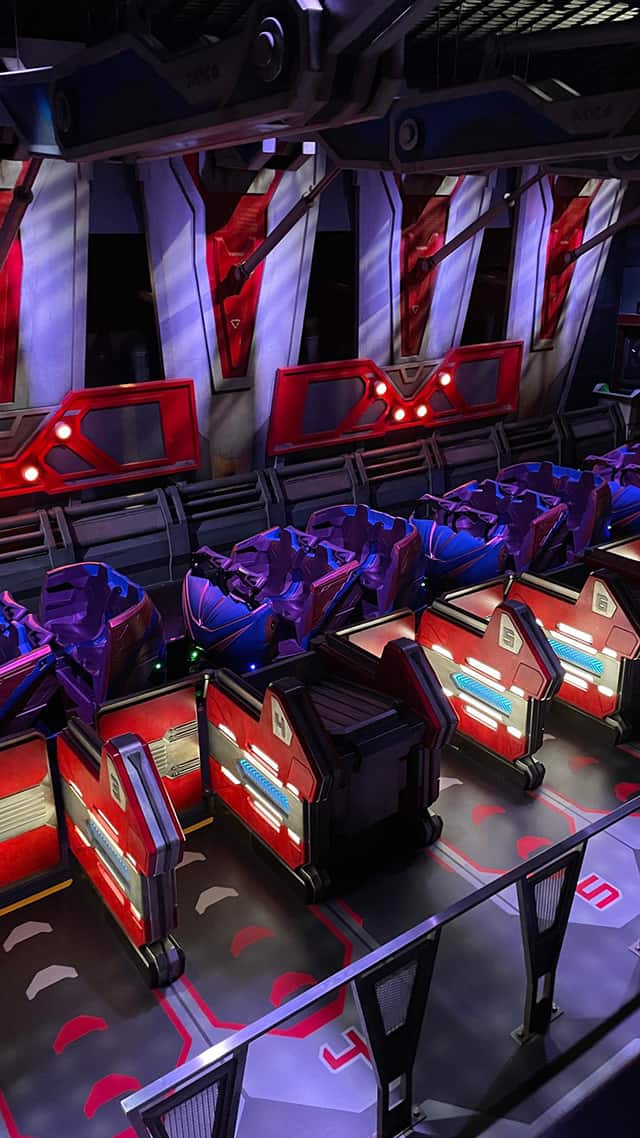 The ride went down when we were in line, but we were committed. With my family member not having an opportunity to ride this ride on a normal park day we were not getting out of line. 
Luckily the rest of our family took advantage of the awesome dance parties that were happening. There was fun to be had for all ages. 
We finally got on, and of course it was well worth the wait. When we got off the event had ended and we headed "home" for the night.
Final thoughts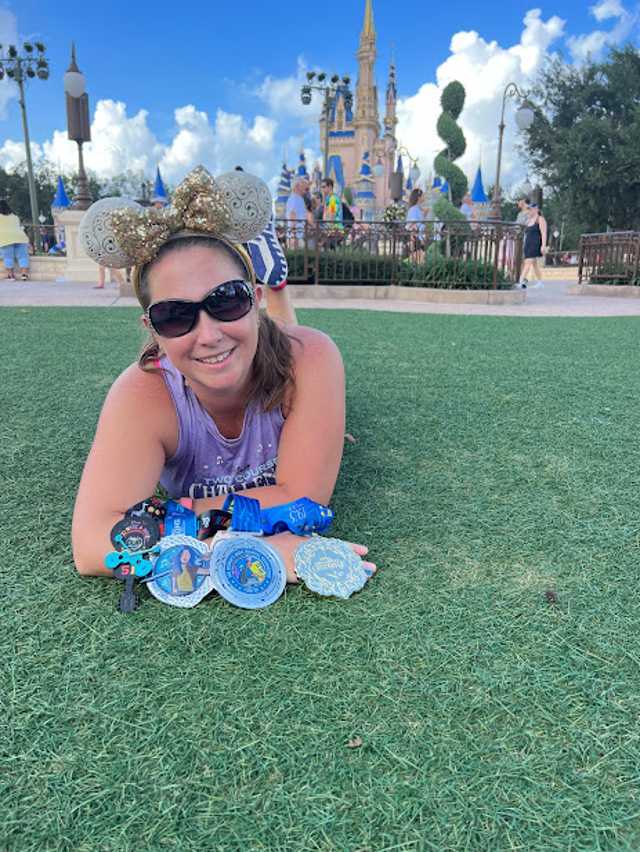 This event can be enjoyed in multiple ways. Is it for the family? That's up to you! We had beautiful weather and a fun night out as a family taking our time around EPCOT was well worth it to us. We went in with a goal of having fun, and no set amount of rides, treats, or character meets. A slower pace with kids is definitely something to keep in mind when touring any park.
Another very important factor will be how tired you are. Make sure to take a rest at some point during this day, this is important to have the best time possible. If you think your kids can handle being out late or you have done other After Hours or Parties and your kids enjoyed them then it is worth bringing the family along. My oldest did well and couldn't wait to go on the next ride or try another snack with our family member who hasn't gone with us before.
This less expensive ticket could be a great way for your family to enjoy the park. I know my family enjoys doing different things that we can't normally do on a regular park day, like dance parties and special parades or ride overlays. I can't wait for the next Wine and Dine Half Marathon Weekend, and yes my family will be coming along! 
What do you think? Would you bring your family to the Post Race Party? Let us know in the comments below.