It's almost Easter, and you know what that means! Easter eggs are making their way to Disney World.
Grand Floridian Cottage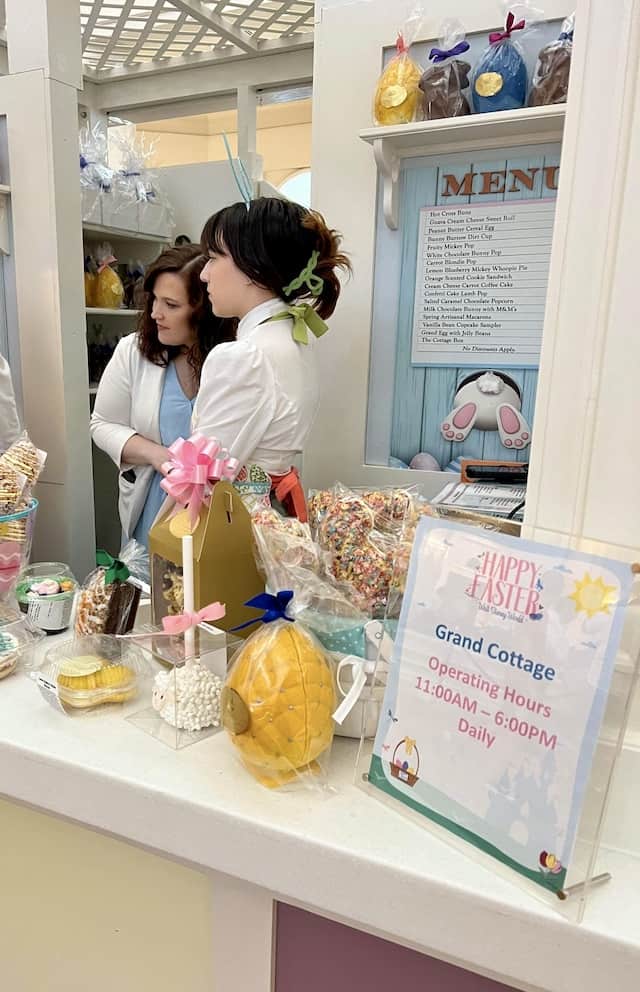 One thing Guests really enjoy is the very special Easter Cottage that pops up at Disney's Grand Floridian Resort & Spa. The Grand Cottage made its debut in 2022.
This little destination in the lobby of the Grand Floridian offers an array of delicious sweet treats inspired by Easter. You can read a review of last year's offerings here.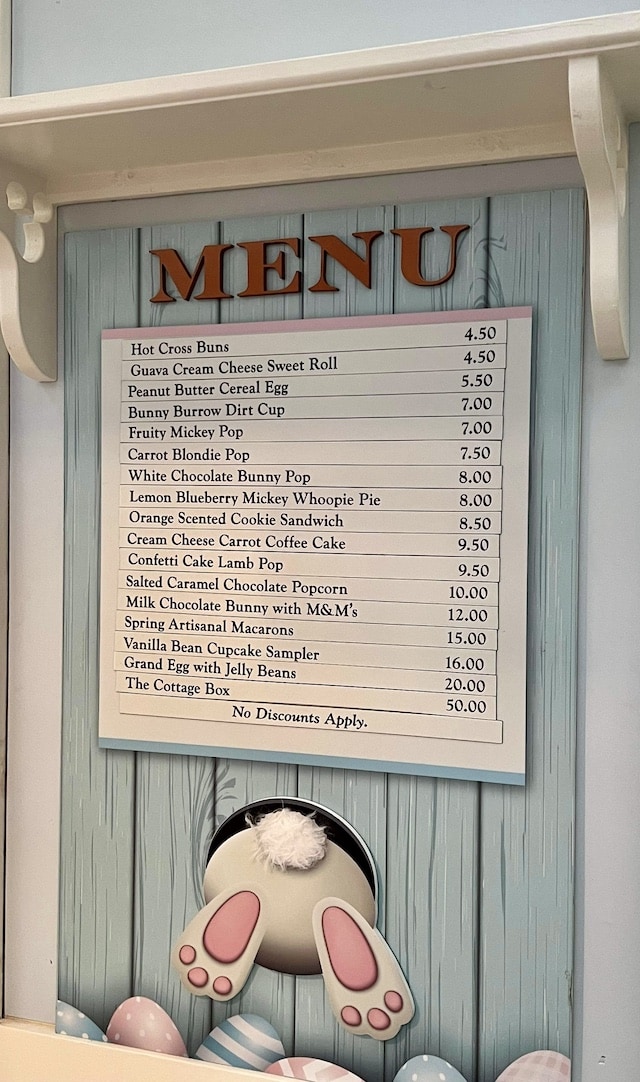 This year, the Grand Cottage will offer delicious treats such as pastries, chocolate bunnies, jelly bean-filled eggs, hot cross buns, pastel macarons, carrot cake, and more. Check out the menu with pricing above.
The Grand Cottage is open daily from 11:00 am to 6:00 pm.
Display Eggs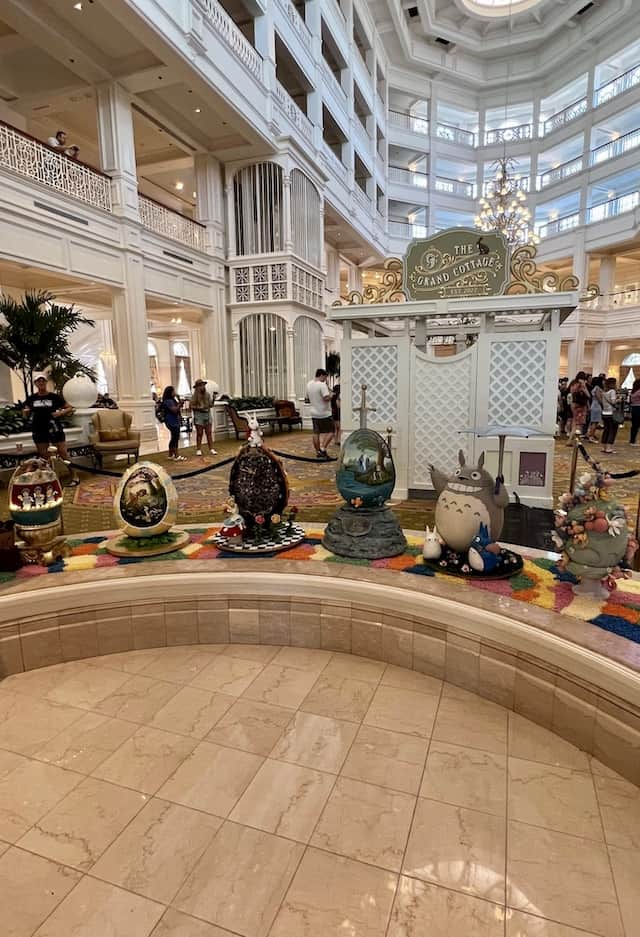 Along with the treats, Disney also has several Easter eggs on display in the main lobby of the Grand Floridian. Many are the same as last year, but a few new ones have popped up. Country Bears, Bambi, Alice in Wonderland, Sword in the Stone, Princess and the Frog, Stitch, and Cars themed eggs are prominently displayed.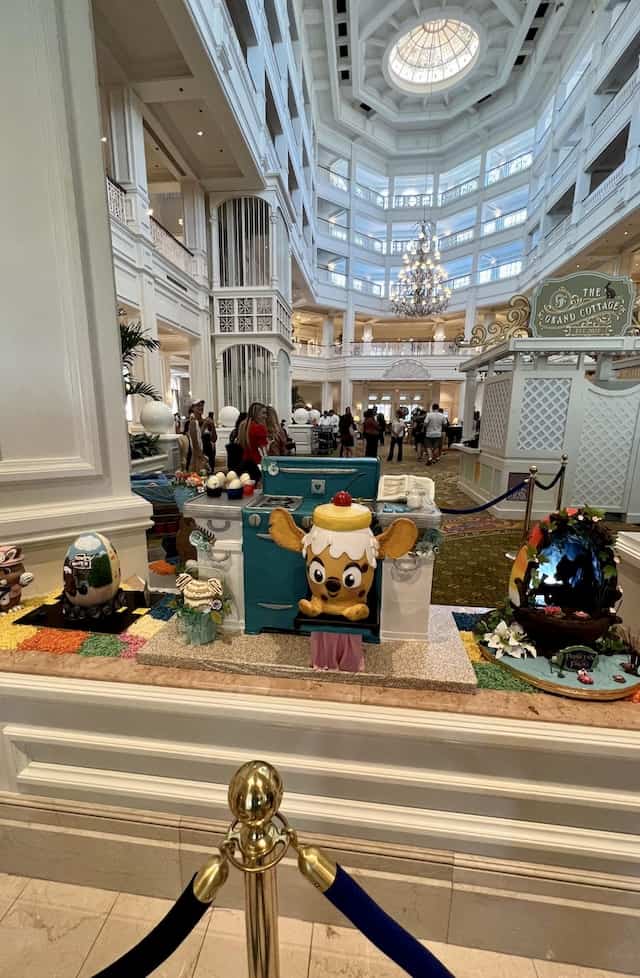 There is also a rather large Kevin display with some babies! How cute.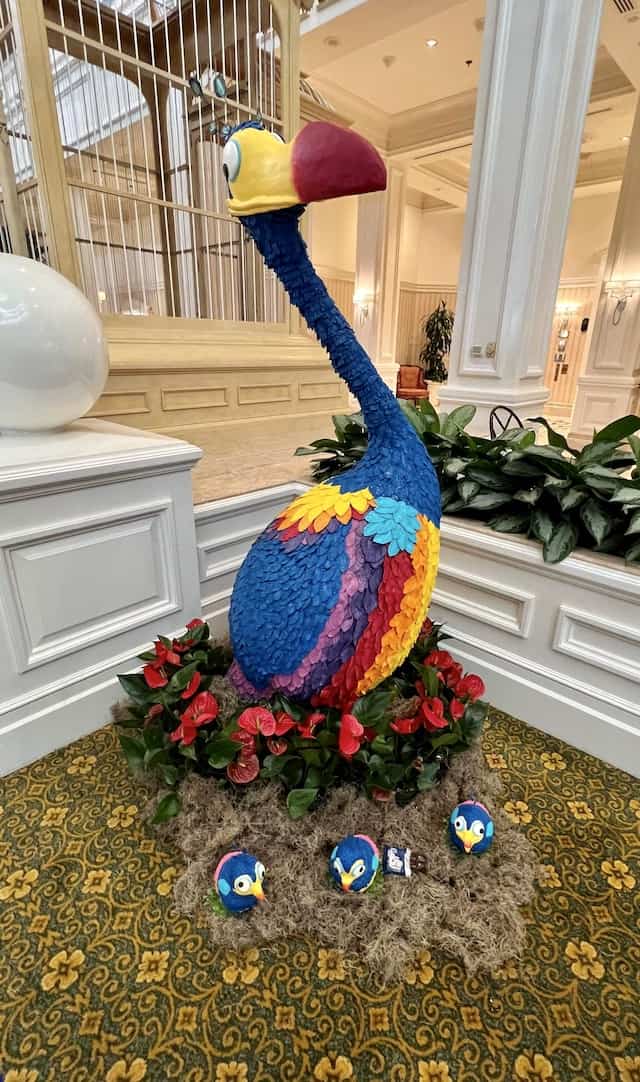 A full video is posted right here so you can catch a peek at ALL the eggs!
One of our favorite displays here at Kenny the Pirate is the Magic Kingdom Casting Agency egg! We love seeing the Roy nametag for Disney100 and Mickey Mouse. Be sure to check that out in the video above!
Other Goodies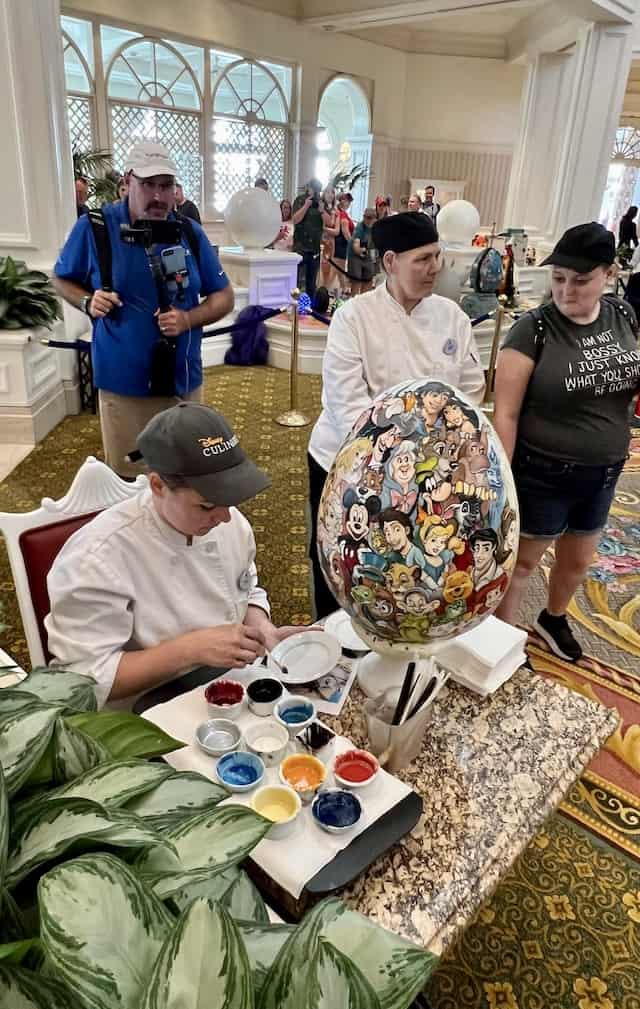 If you are curious to see these eggs in action, you are in luck! Every day a chef comes to the Grand Floridian lobby from 11:00 am to 6:00 pm. They will paint eggs and answer any questions about the displays. What a unique opportunity to see them and learn more about them.
Have you seen these wonderful eggs in person before? Will you see them this year? Let us know in the comments below and share this post with a friend!