Check out our strategy to see how we were able to meet so many rare Disney characters in one night with very little wait!
Wine and Dine Half Marathon Weekend Post Race Party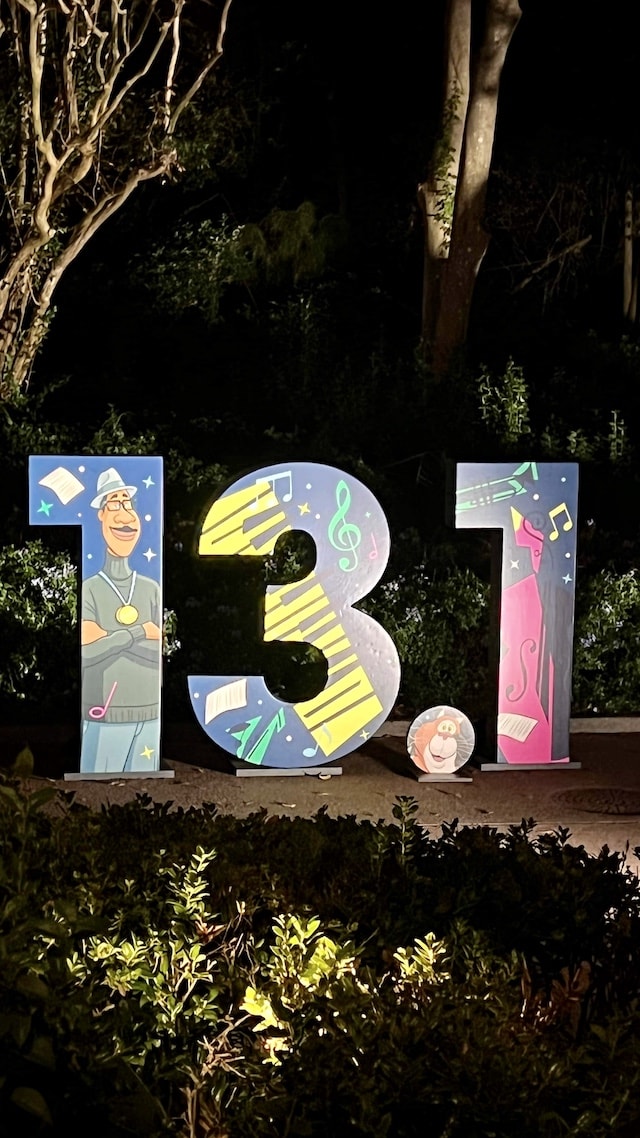 Every year, runDisney hosts the Wine and Dine Half Marathon Weekend. Runners can race in a 5k, 10k, half marathon, or all three throughout the weekend!
One really great thing about this weekend in particular is that Disney also hosts a post-race party at Epcot. They do not do this for other race weekends. People participating in the race automatically get to attend the party as it is included in their race fees. However, do not fret if you want to attend but do not want to participate in a race! You can purchase tickets, which are roughly $90.
We had always heard about the amazing atmosphere and incredibly rare character opportunities during this party. So, a group of us (Susan, Maggie, and I, Monica) purchased our tickets. Here is how our evening went.
Party Exclusive Offerings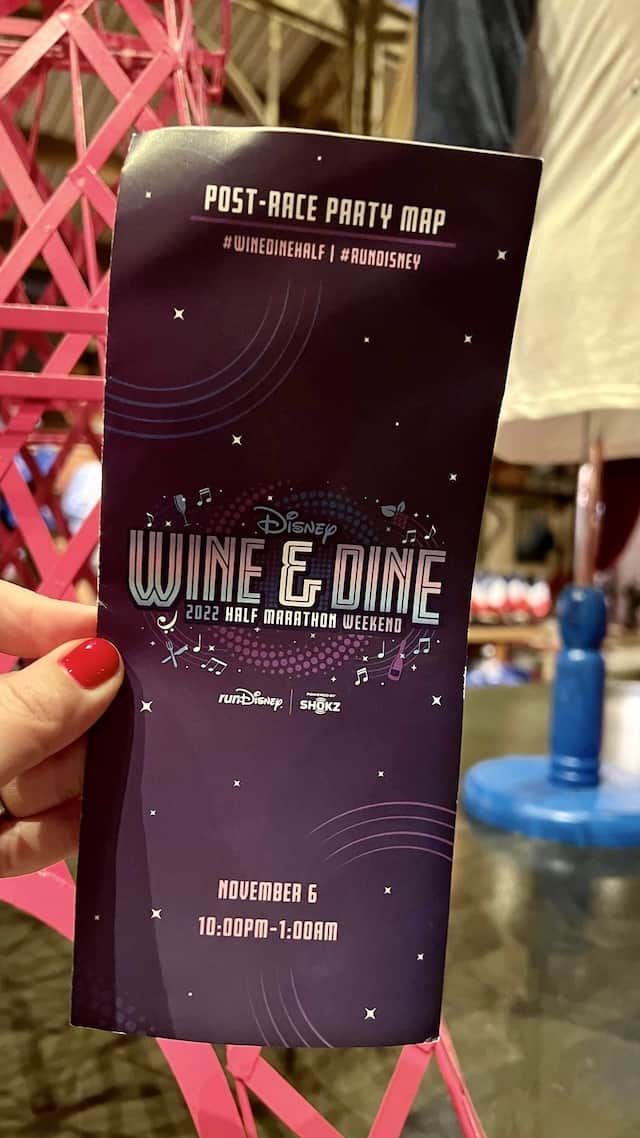 The party officially started at 10:00 pm, but we were able to get our wristbands and party maps at 5:00 pm. Locations were set up at the park entrance, International Gateway, and the breezeway between Creations Shop and Connections Eatery. Before entering the park, we stopped by Guest Relations to get our ticket put on a card.
You may be thinking five hours is a really long time to just hang out at Epcot until the party begins, and you would be sort of correct. You could spend this time riding attractions, enjoying food booths, and watching the entertainment around the World Showcase. We caught Boys 2 Men during their show at the American Garden Theater! The first 3 hours or so flew by, but by 8:00 we were ready to start partying.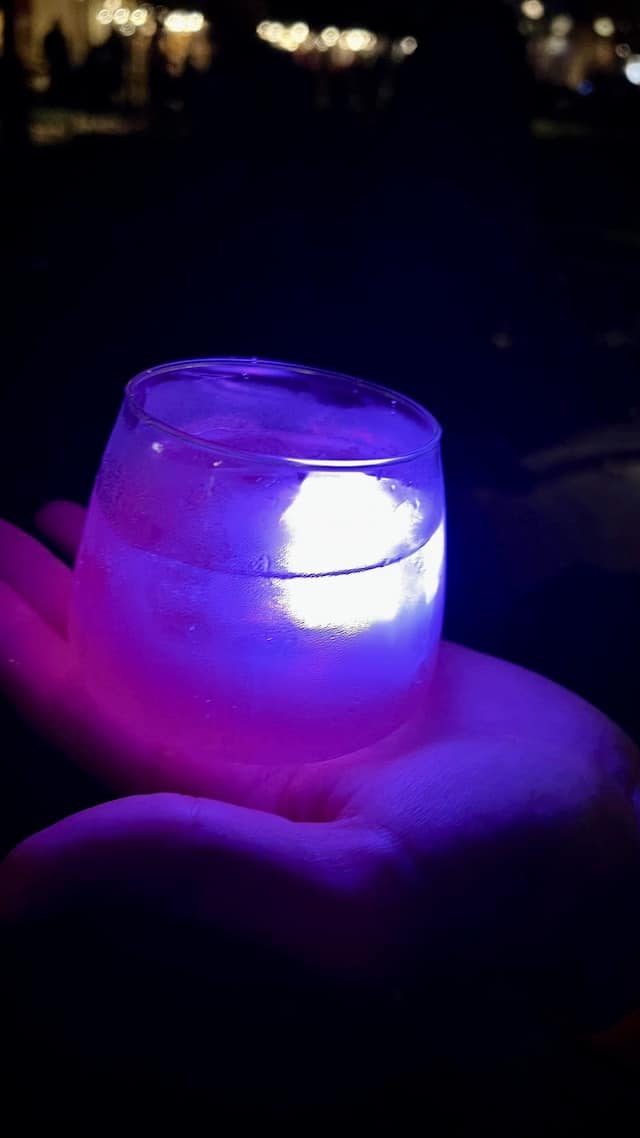 Many food booths and dining locations are open during the party, and there is even an exclusive party drink. All attractions are open during the night as well along with many merchandise stores. There are also some fun photo opportunities, as shown above.
Our absolute favorite part of the exclusive offerings was the DJ dance party around the World Showcase. All night long they played fun music you would never hear in the parks during the day. You could hear it no matter where you were in the World Showcase. Cast Members were having so much fun dancing with each other and Guests. The whole atmosphere of the party was a blast. We loved watching the Cast Members relax and have fun.
Characters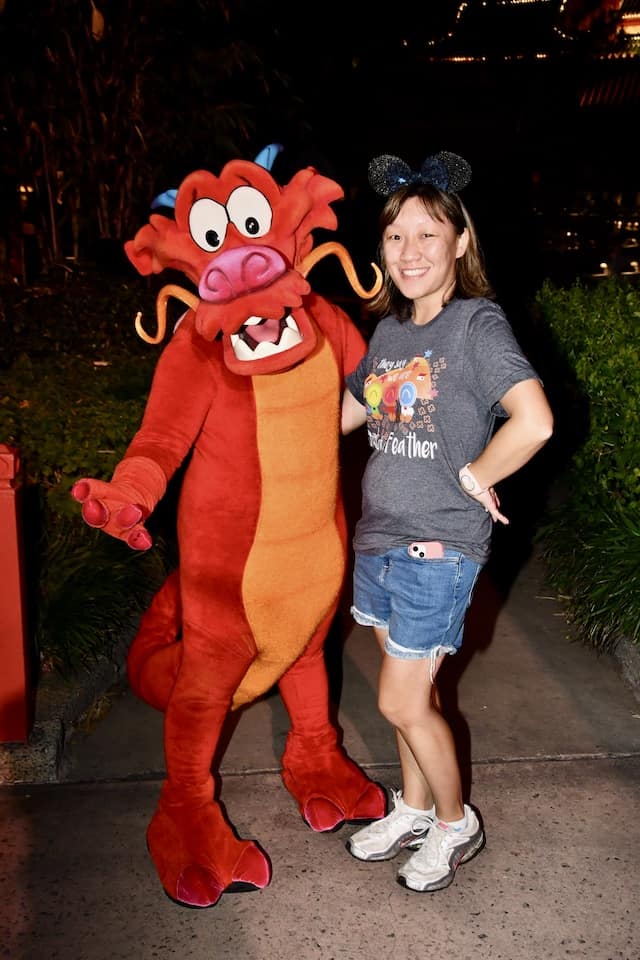 The biggest draw of this party every year is the number of incredibly rare character meet and greet opportunities. There were 12 characters meeting throughout the World Showcase.
Mexico: Miguel from Coco
China: Mulan and Mushu alternate
Germany: Snow White and Dopey meet together and also alternate
Italy: Jiminy Cricket
Japan: Duffy
Morocco: Jasmine, Aladdin, and Genie alternate
France: Remy and Emile meet together
If you do not carefully plan out your evening, you will get caught waiting quite a long time for most of these characters. However, there are some ways to avoid the long lines. Here is how we did it.
France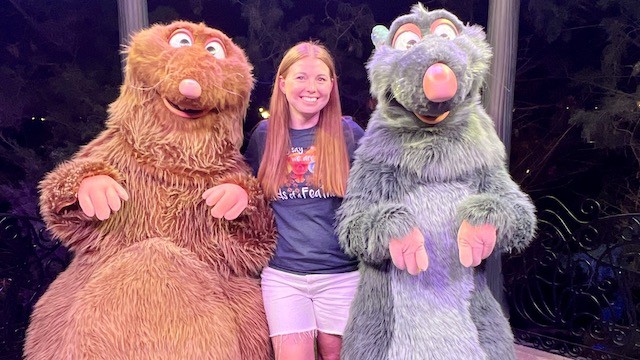 We hung out in the France pavilion for the Harmonious fireworks, and immediately after, we got in line for Remy and Emile. There was a small group in front of us, and just a few minutes later the line began to extend towards the bridge.
We waited for 30 minutes before the party started, and the line remained consistently long throughout the night. They are pretty rare! We were out of there though by 10:07. We were off to a great start!
Italy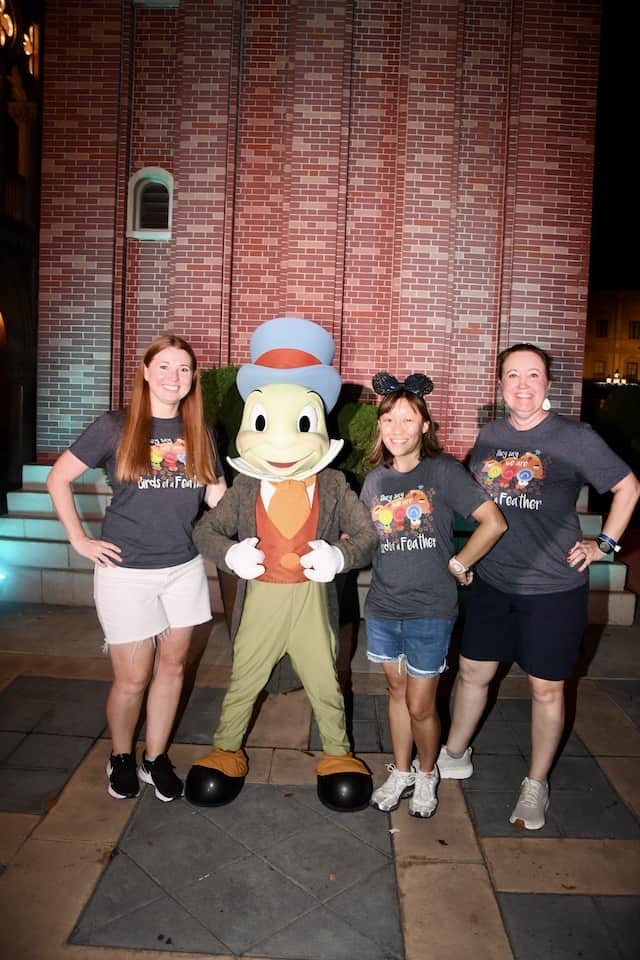 We decided to skip Morocco for the time being since these friends are pretty common to see, so we headed to Italy. We got in Jiminy's line at 10:15 and we met him at 10:40. This was with two breaks in between!
Less than 30 minutes is pretty good for such a rare character as Jiminy. We usually only see him for Earth Day.
Mexico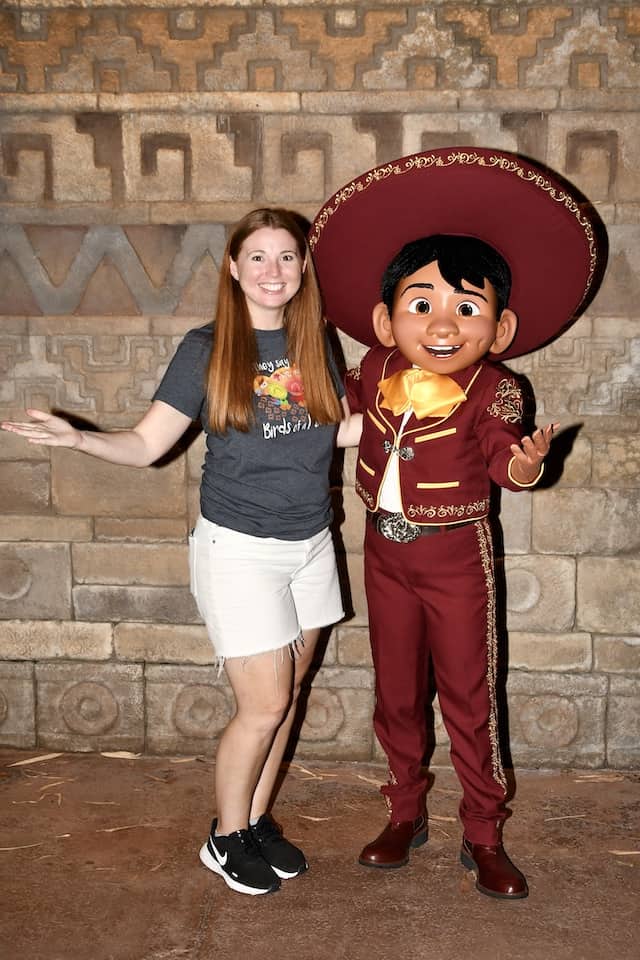 Then came our longest wait of the evening. We made our way towards Mexico to see Miguel. I met him in puppet form at Disney's California Adventure earlier this fall, but I adore the movie Coco and right now you can only catch Miguel in the Adventure Friends cavalcade.
Miguel took two breaks during the time we were in line, and we waited from 10:50 to 11:53. He was oh so adorable though, and we got to listen to the Mariachi Cobre a bit as we waited, so it wasn't all that bad. He was our longest wait of the evening.
China
By this point, we noticed a lot of the crowds had already cleared out for the evening. We headed to China in hopes of seeing Mulan and Mushu. Unfortunately, they were alternating sets so we could not meet them together.
However, the line was short so we met Mulan within 5 minutes of joining the line, noticed Mushu waiting for the next set, and then got back in line to meet him. We waited in line for a short 6 minutes to meet Mushu!
Japan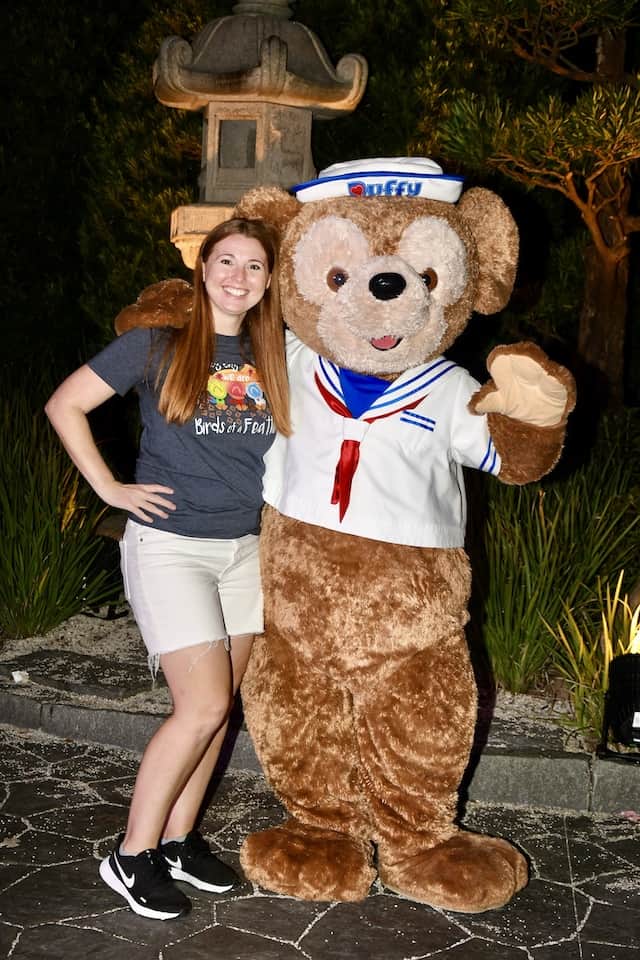 With just under an hour to go, we decided to keep going around the World Showcase to hopefully catch the same short lines for more characters. Duffy is a very rare character, and other than making an appearance for the race, he has not regularly met in Disney World since late 2015.
So imagine our surprise when we approached the pavilion and noticed his line no longer wrapped all the way up the gardens into the quick-service seating like it had earlier! Earlier in the evening, that would have easily been an hour long wait or more. We waited 6 minutes, from 12:24 to 12:30.
Characters we did not meet
Throughout the night we also tried to meet Snow White and Dopey and the Aladdin characters. The first time we went to Germany, Snow White and Dopey had a very long line. We decided to skip it at the time because Snow White is always out in Germany, and we have all met a dwarf at one point or another.
When we got in their line later in the evening, Snow White came out by herself so we decided to skip it for the evening altogether.
Our group also attempted to join the Morocco line at 12:30 after meeting Duffy, but Cast Members had already cut their line off. We thought this was weird because the line was not all that long. Maybe 10-15 minutes. This was such a bummer with 30 minutes left of the party! We decided to call it an evening and head out of the park.
Final Thoughts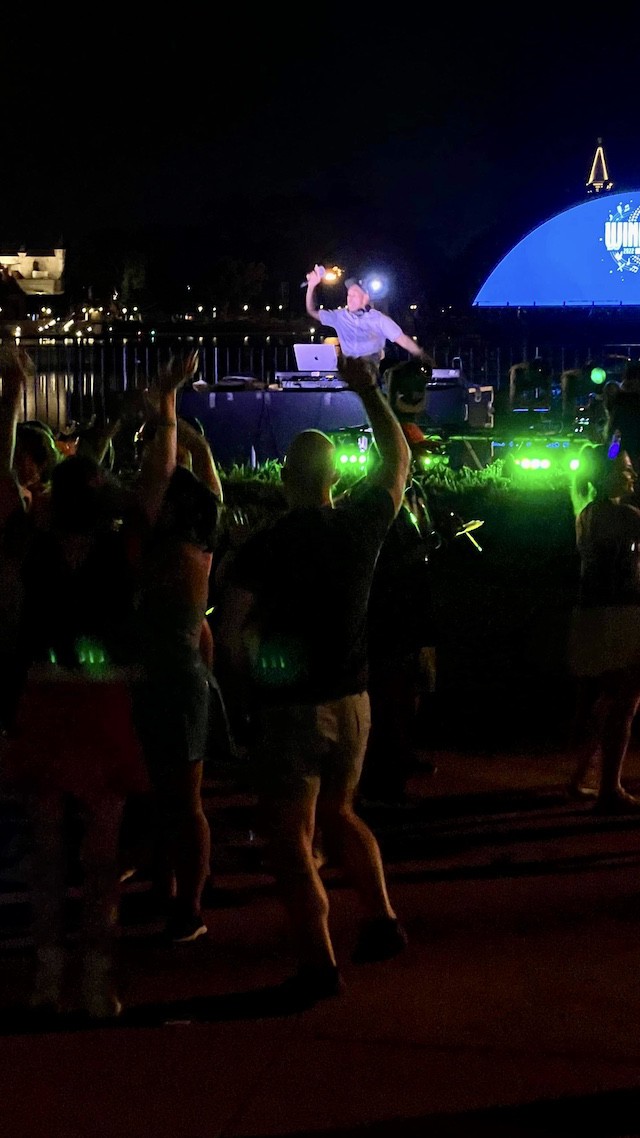 We went into this party committing to seeing characters only and not worrying about attractions. We are firm believers in using party time to do party exclusive offerings only. Use regular park hours or Extended Evening Hours to experience attractions. We each took turns waiting in line while the rest of us purchased food, went to the restroom, etc.
I also want to mention that we went to check on Guardians of the Galaxy on our way out since it was standby for the entire evening. At 12:30 am, the line was still roughly 70 minutes. We truly believe this attraction helped keep the character lines to a minimum throughout the evening. The line was probably 2-3 hours long for most of the party.
I'd like to offer a few tips. First, get in line for your first character early. Choose the most rare or the one you want to meet the most. For us, that was Remy and Emile. This ended up paying off because they had a consistently long line for most of the evening.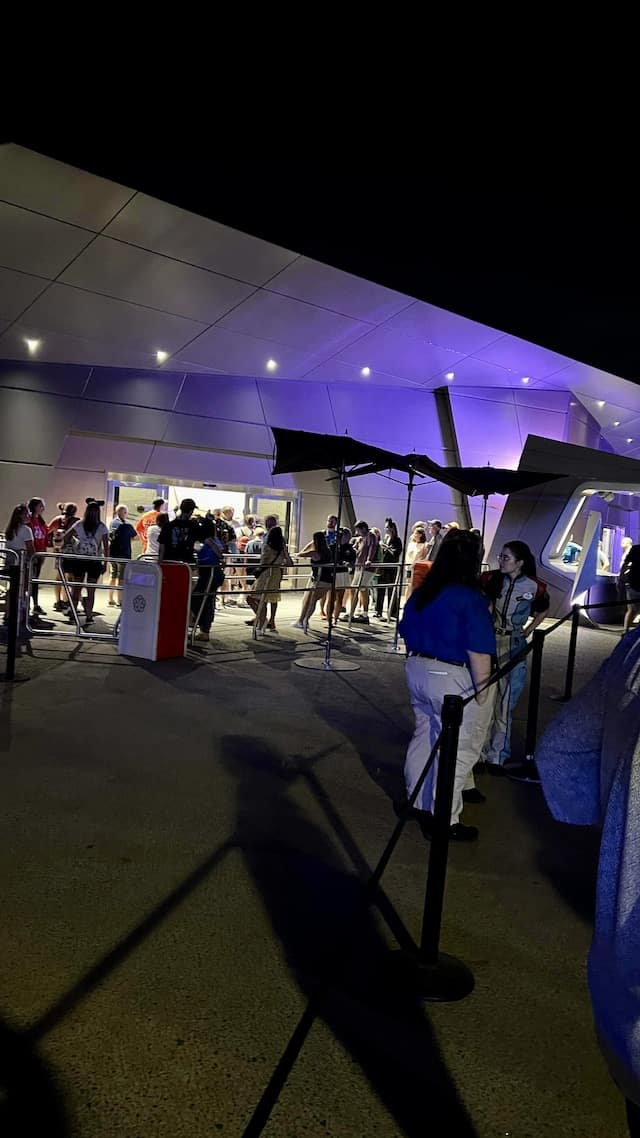 Second, stay after the crowds leave! We left Miguel's line at almost midnight and noticed most of the World Showcase cleared out. We were able to meet three characters within a span of 30 minutes at the end of the night.
Finally, save the attractions for another day. Guardians of the Galaxy is easy to get on with the virtual queue and Individual Lightning Lanes. That ride will always be there. We recommend using exclusive events for their exclusive offerings.
I hope this helps you if you are deciding whether or not to buy tickets for a future post race party or how to go about your evening. We had a great evening!
Did you attend the post race party? Share your experience with us in the comments below and on Facebook.
Are you planning a vacation? Reach out to our trusted travel agency sponsor Authorized Disney Vacation Planner
Mouse Class Travel
!