A lot goes into deciding where to stay for a Disney World vacation. This perk may be the deciding factor for you and your family.
Deluxe Disney Resorts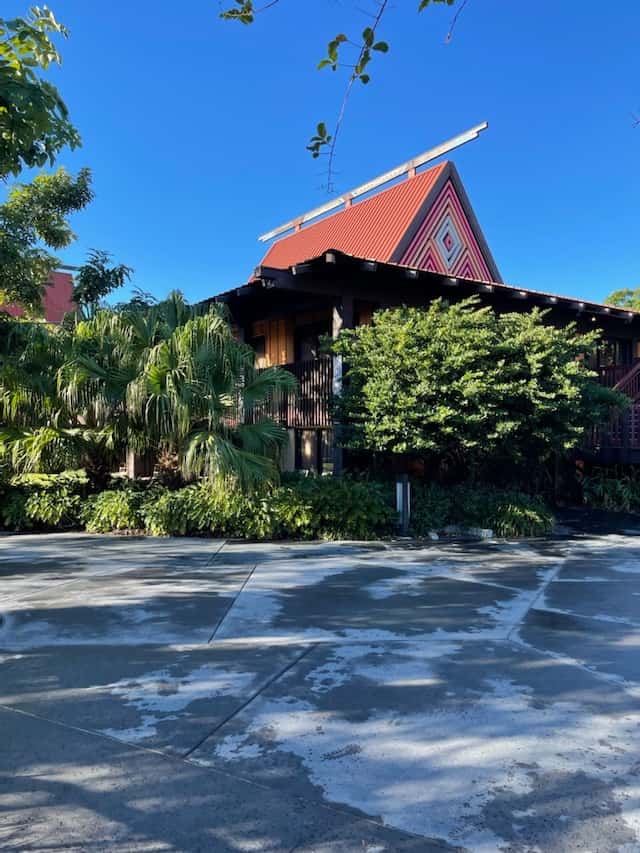 The cost of a Disney World vacation continues to rise, and the costs are quite a bit more than even a few years ago. There are plenty of amazing experiences, but guests also want to feel like there was value in what they are paying for their vacation.
Staying on-site vs off-site is a topic that gets debated quite a bit. Depending on your trip, budget, and personal preferences you can make a case for either staying at a Disney resort or staying off-site. It really depends on what you are willing and able to trade off.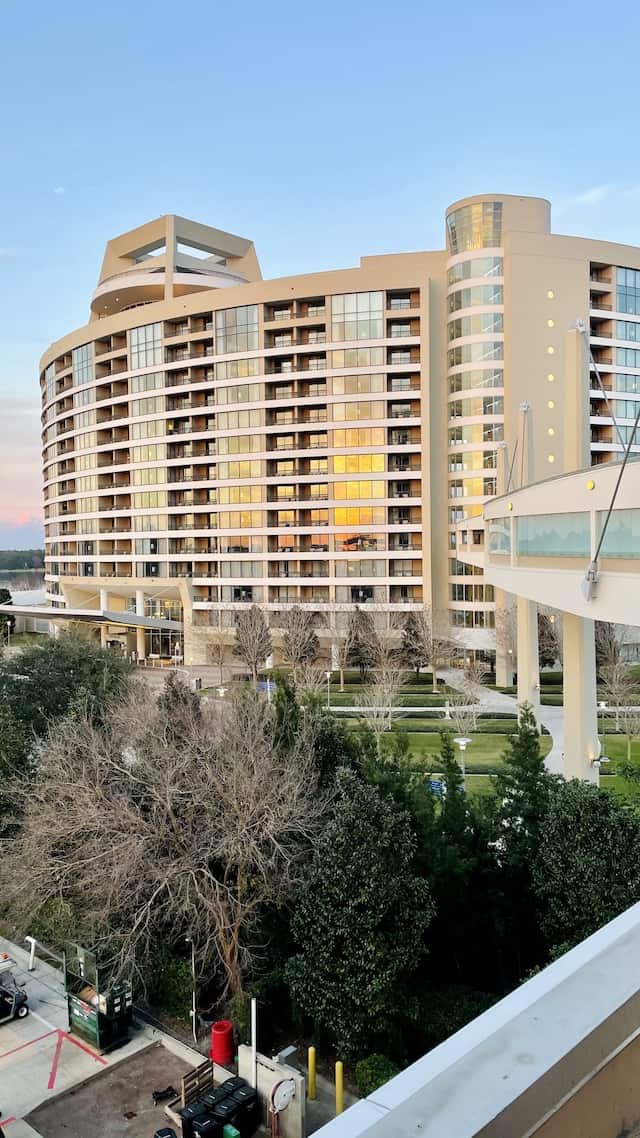 With that debate aside, if you are staying on-site you may be considering whether to go with a value, moderate, or deluxe resort. There are many factors at play including location, accommodations, and perks that come with each level. Again, this decision also comes down to what you are willing to trade off and what you value most for your vacation needs at Disney. We have some great articles that may help you in your decision HERE, HERE, and HERE
If you choose a Deluxe Walt Disney Resort like my family recently did, you will not want to pass up a major perk that enhanced our vacation. If you are someone who does not typically stay deluxe, I (Joe) will provide some options to consider near the end of the article that can make deluxe resorts a possibility for many vacationers.
Deluxe Extended Evening Hours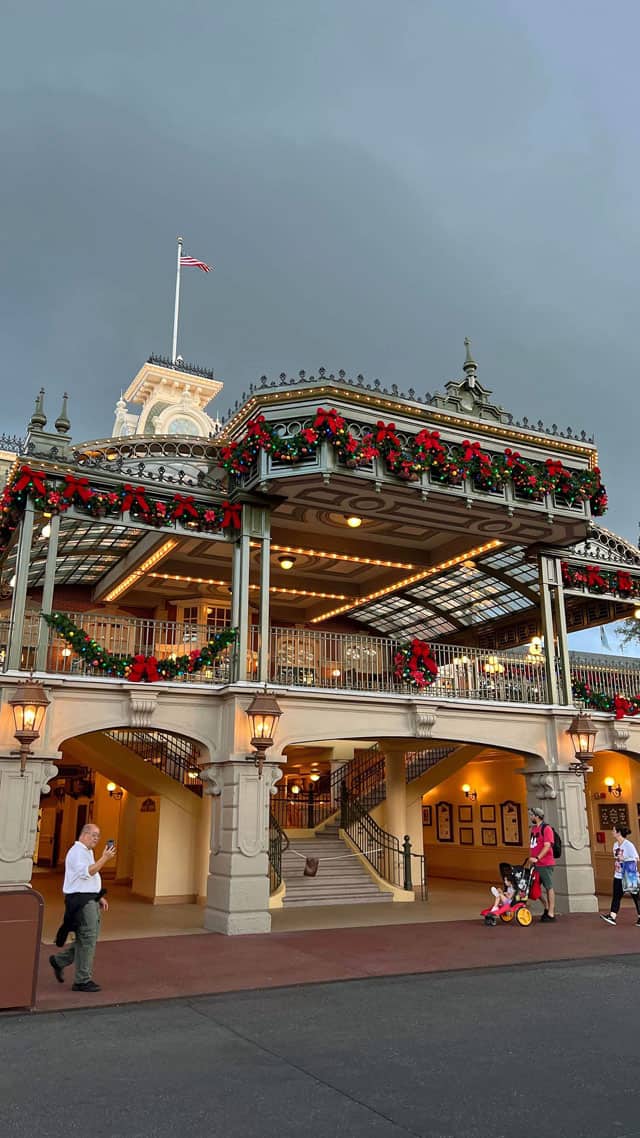 All Disney World Resort Guests, along with some other select hotel guests, can take advantage of half hour Early Entry into one of the four theme parks every day. An added perk for guests staying at Deluxe Disney Resort Hotels is Extended Evening Hours on select nights each week. Info on the resorts included can be found HERE and HERE.
In general, this is offered only for EPCOT and Magic Kingdom outside of a few dates for the other parks. A full list of attractions open for the EPCOT and Magic Kingdom hours can be found HERE. You can add Guardians of the Galaxy: Cosmic Rewind to the list at EPCOT. The pattern has mostly followed a schedule of EPCOT on Mondays and Magic Kingdom on Wednesdays, but make sure to check the official Disney World website to confirm for your trip.
It is also important to note that this is not the paid After Hours Event that is currently taking place this winter at Magic Kingdom and Hollywood Studios.
Our Experience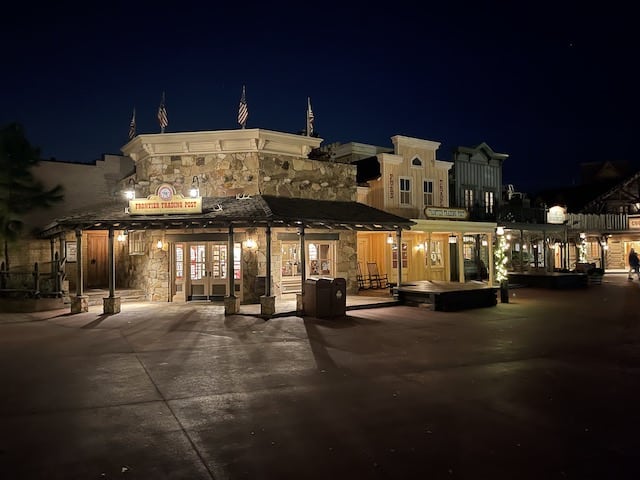 We stayed at Bay Lake Tower at Disney's Contemporary Resort on our recent trip. As noted above, that gave us the ability to take advantage of the Extended Evening Hours at the Magic Kingdom during our stay. I was a bit hesitant going into the experience because I was a little unsure how low the crowds would be.
Our family did the Very Merriest After Hours Event in 2021 and there were longer lines than we expected, especially for the more popular rides. We came away a little underwhelmed given what we paid per person. I've seen some mixed reviews at times from other posts online so far about Deluxe Extended Hours. Our KtP writing team has had positive experiences overall so far. I'm happy to say this was an amazing experience and one we will not let pass by during future trips!
On the day we utilized the extended hours, Magic Kingdom was open until 11:00PM so our extended hours ran from 11:00PM-1:00AM. We had been at EPCOT earlier in the day (and had park hopper tickets), so we hopped on the monorail and arrived at the Magic Kingdom a little after 9:00PM. We had been to Magic Kingdom a couple times this trip so there was nothing we absolutely had to do on our list but were hoping to get as much accomplished as possible since this was our last night.
Crowds in the Magic Kingdom were dying down, but the typical longer lines were still close to an hour. The Enchantment fireworks show ran at 8:30PM so many guests were on their way out as we entered. We decided to get a few snacks and knock out a couple PhotoPass spots that had low lines.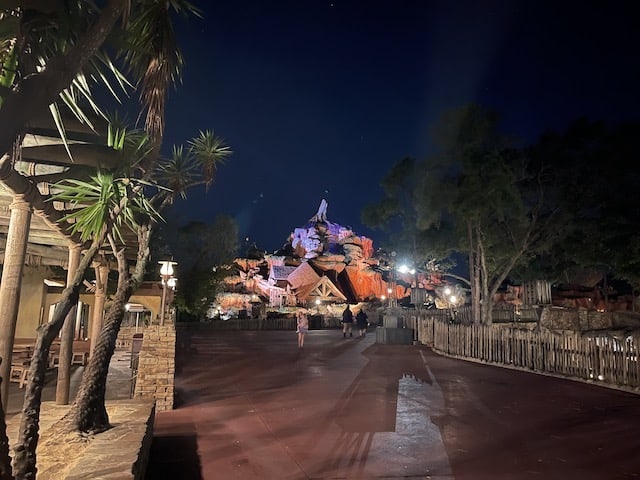 By 10:00PM lines were becoming much shorter. We rode a few rides in Adventureland (all less than 10 minute waits) and as the official park closing approached, crowds were really low. Most guests were headed to the hub and Main Street, U.S.A. on their way out. Our last ride during normal operating hours was a walk on to Splash Mountain (twice!). We then headed to Big Thunder Mountain Railroad as Deluxe Extended Hours officially started.
As we went to each ride queue, Cast Members scanned our MagicBands with an iPad to verify that we were, in fact, eligible for the Deluxe Extended Hours. I'm happy to report that we had no waits longer than 5 minutes for anything we chose. Jingle Cruise was the longest wait, with a posted 20 minutes for most of the night. I think this had to do mostly with the holiday overlay (our trip was in early December). We decided to skip that since we enjoyed it a few times earlier this trip.
The low wait times allowed us to go on just about everything that was open (we skipped the Speedway…but we always do anyway haha). We even went on some rides that we had not been on for a few years like The Many Adventures of Winnie the Pooh. Our kids are teenagers now, so that ride is not at the top of their list anymore and is not something we will use a Genie+ for or standby during busy times.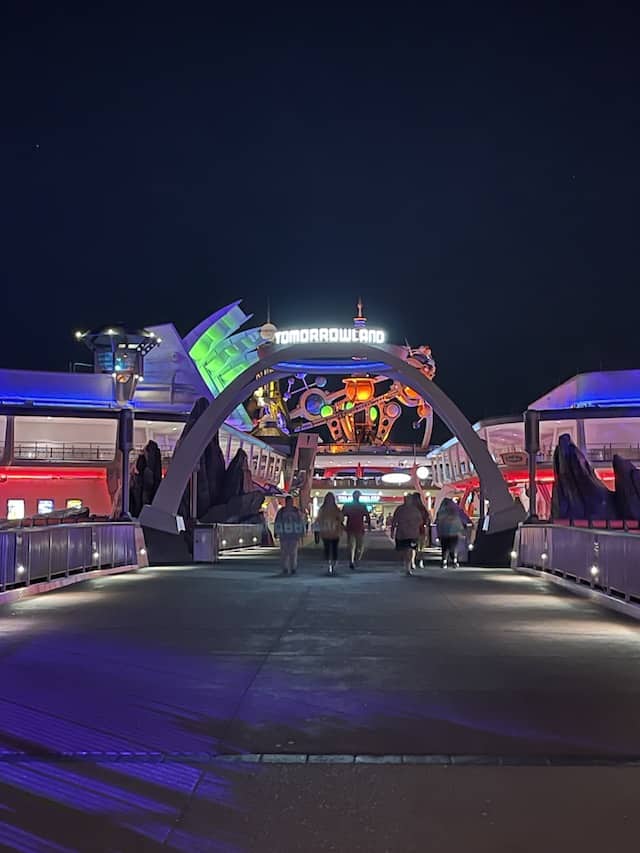 Our kids loved the ability to go on some of their favorites multiple times like we did with Space Mountain. I must be getting old because I needed a breather after 3 times in a row!
One minor disappointment came with the list of attractions open that I linked above. The Tomorrowland Transit Authority PeopleMover was not open and that was an oversight on our part. We only rode the PeopleMover (one of my absolute favorites) once this trip due to unplanned downtime when we previously tried and long waits due to post-Thanksgiving holiday crowds. We planned to do this during the extended hours, but that did not happen. Also just a quick point: food offerings were very limited during the extended hours and is why we got snacks before.
Our PeopleMover mistake aside, this was one of the most positive experiences we have had. As you can tell from the pictures that I included in this article, we really had low crowds for this event and we absolutely felt like it was worth it as I will explain below.
Cost Considerations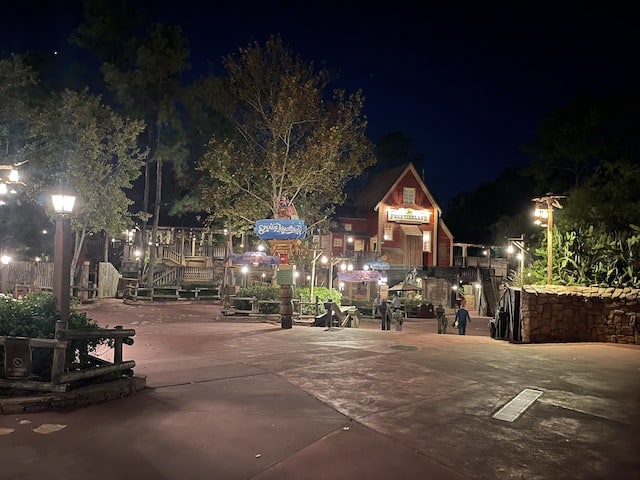 As mentioned above, the costs of Disney World vacations continue to rise. For many guests the additional cost of a deluxe resort vs a moderate or value is a deal breaker. There are some considerations that might work for you. If rides and low waits are what you are after, the additional Deluxe resort cost might be better than the cost of a Halloween, Christmas party or even After Hours Events.
Additionally, guests with short trip that would coincide with one of the Deluxe Extended Hours often will decide on a Deluxe resort stay since it is just a few nights.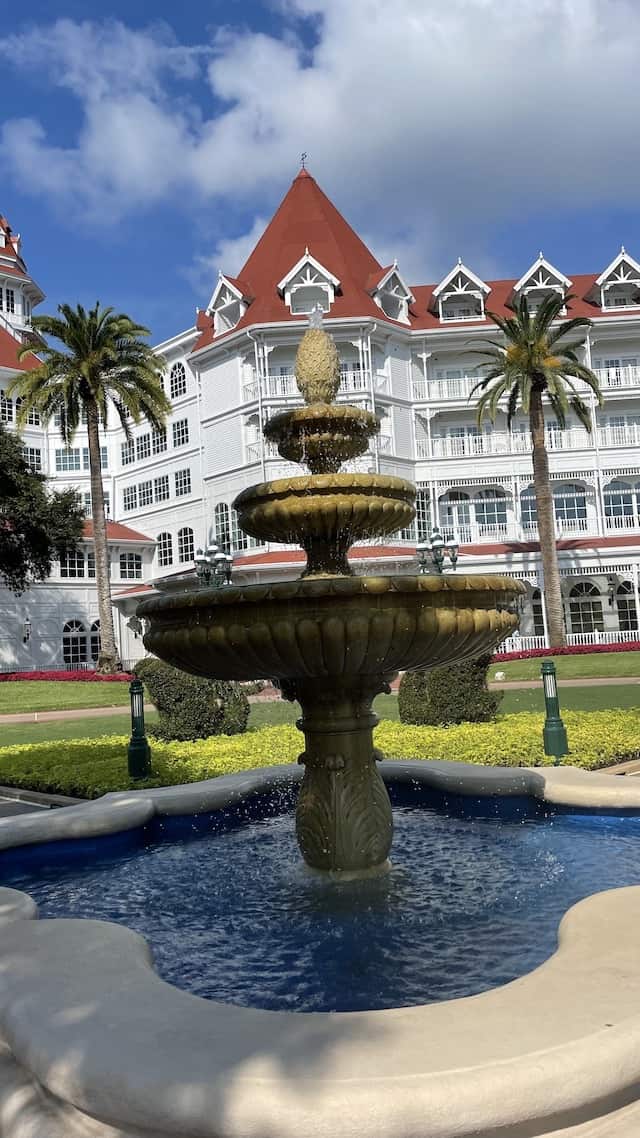 Further, if you have a longer trip that you are staying off-site or non-Deluxe, you could consider staying at the deluxe resort for just a night or two of your trip that would coincide with the Extended Evening Hours. Another option, and this is what my family did, is to rent DVC points from a third-party rental company. This can offer huge savings compared to booking through Disney. You get most of the DVC benefits such as free hotel parking and the Deluxe Extended Evening Hours.
Be aware that sometimes it is difficult to get the dates to work and many of the companies do not have as forgiving of a cancellation policy as Disney's. I can say from personal experience that these rental companies have become a little more flexible with extensions and travel credits after the 2020 closure. This can be a really affordable way to get to a Deluxe Disney World Resort.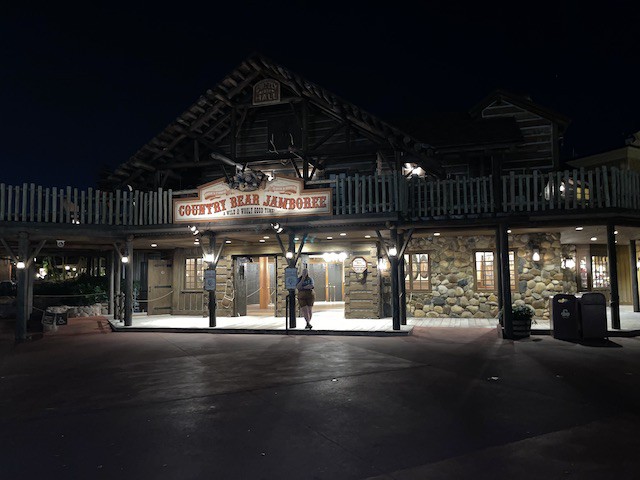 Overall, the experience of the Deluxe Extended Evening Hours made it worth our Deluxe Resort stay. This will be a huge factor in future trips. We are typically once a year visitors, so the low crowds and ability to ride just about all of the rides at Magic Kingdom was really important to us.
What do you think? Have you utilized this Deluxe Resort perk? Would it factor into your future decisions? Let us know in the comments below! Do you love the Disney World attractions as much as I do? Then check out my series on comparing New vs Old attractions HERE. Thanks for reading!