We're headed to EPCOT for a look at one of the most beloved attractions in Disney World history. Fans have been clamoring for a reboot for years, but is it the best version of the attraction?
Welcome To Volume 6 of The New vs Old Series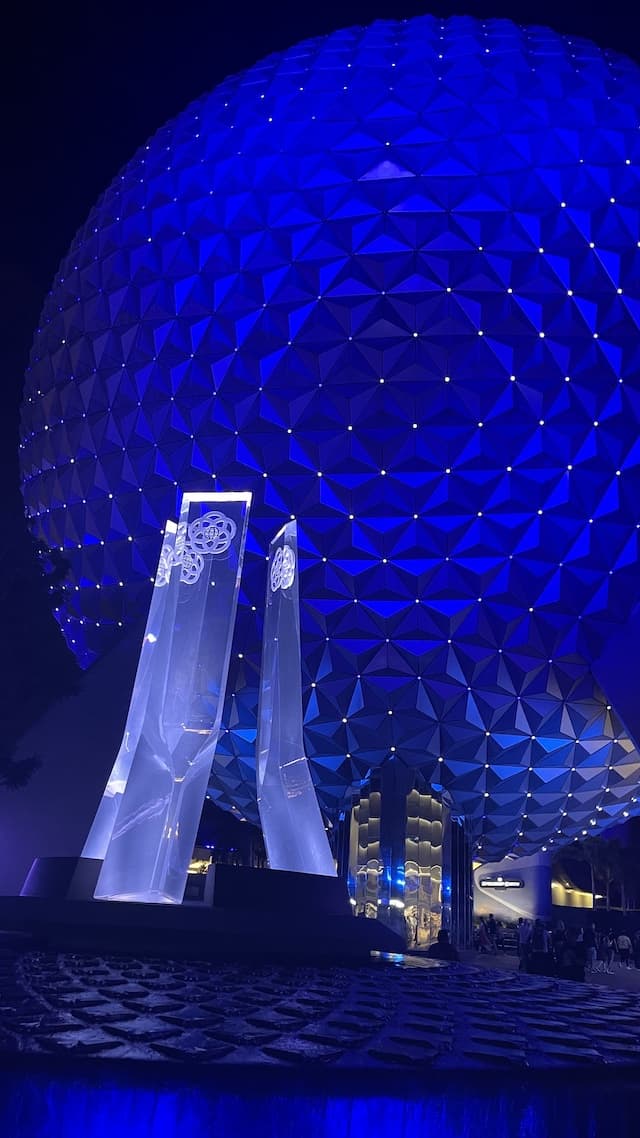 Disney World is in a never-ending state of improvement of its attractions, restaurants, and other experiences. That is, after all, part of Walt's original vision. But do you miss the old version of something at Walt Disney World? We are headed to EPCOT and the Imagination Pavilion for this edition's comparison! Do you agree with the choice for winner?
At the start of this series I (Joe) worried that nostalgia would be too much of a factor in my decision making. My history bias is strong, but so far I chose the new attraction version over half of the time.
In the inaugural edition we took a look at opening day attractions in Hollywood Studios and EPCOT. Volume 2 took us on a wild (and sometimes dark) ride through Fantasyland. For Volume 3 we explored some of EPCOT's World Showcase. Then, in Volume 4 I sided with a classic attraction that embodied the original EPCOT Center, while in Volume 5 I chose to soar with the updated version.
For Volume 6 we are heading next door to the Imagination Pavilion in EPCOT!
Journey Into Imagination Vs Journey Into Imagination With Figment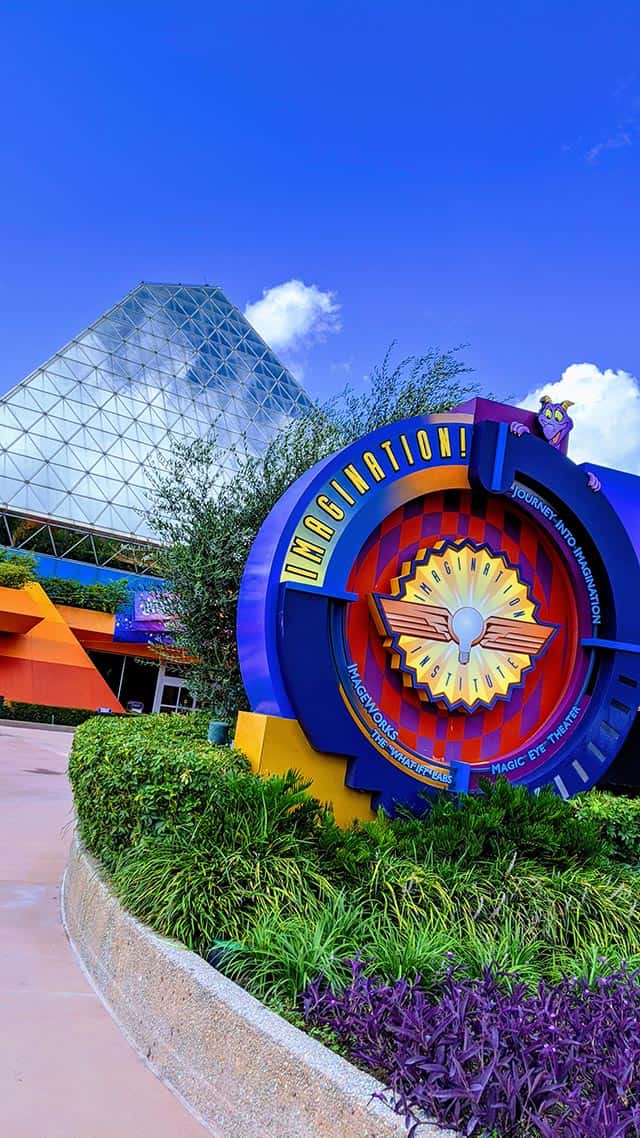 The Imagination Pavilion has actually been home to three attractions over the years. In the middle of the two versions we are comparing for this article was the short-lived Journey Into Your Imagination. While the ride also featured Figment, it was not very well received and was open only about two years. The ride was themed to match the Honey, I Shrunk the Audience show that shared the Imagination Pavilion at the time. We will be comparing the original attraction and the current attraction at the Imagination Pavilion.
Journey Into Imagination opened on March 3rd, 1983. Designed by Disney Legend Tony Baxter, the inspiration for the characters actually came from the canceled Disneyland project "Discovery Bay." Dreamfinder and Figment emerged from those canceled plans and designs.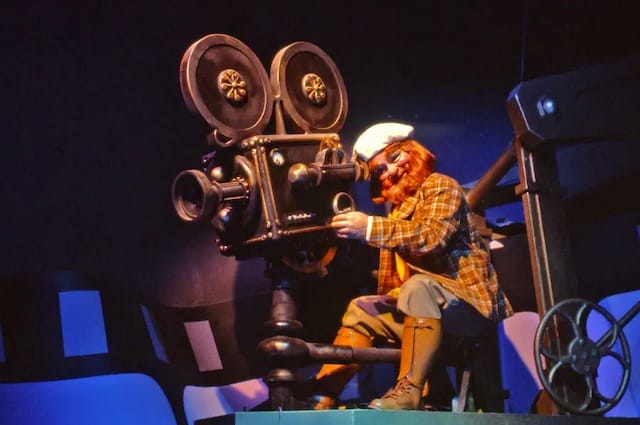 Journey Into Imagination began with the ride vehicles "floating" in the clouds and seeing the silhouette of a blimp-like vehicle with a singing pilot. The bearded pilot is an older man dressed in a suit and top hat. Soon, that pilot introduces himself as the Dreamfinder. Dreamfinder uses his vehicle, referred to as the Dream Mobile, to collect dreams and ideas.
Soon, a figment of Dreamfinder's imagination pops up from a pot in the back of the Dream Mobile. Appropriately named, Figment came up with enough ideas to fill the Dream Mobile's idea bag. The duo brought guests back to the Dreamport where ideas were sorted in order to create something using your imagination.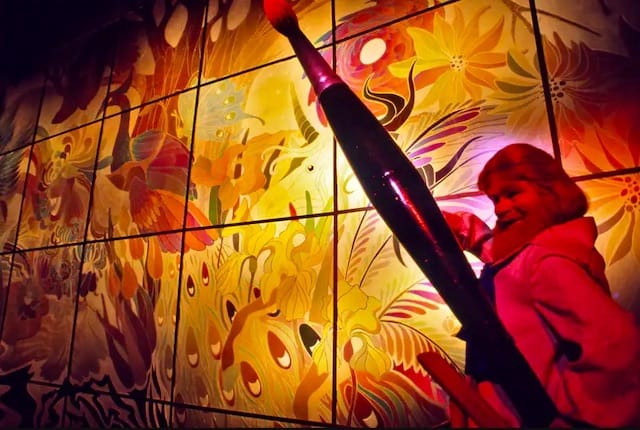 After leaving the Dreamport's idea storage room, guests traveled through several realms of Imagination based on Art, Science, Literature, and Performing Arts. In the end, Dreamfinder explained to Figment that Imagination was the key to unlock the hidden wonders of our world.
Despite the ride's popularity, Journey Into Imagination closed for good on October 10th, 1998.
Journey Into Imagination With Figment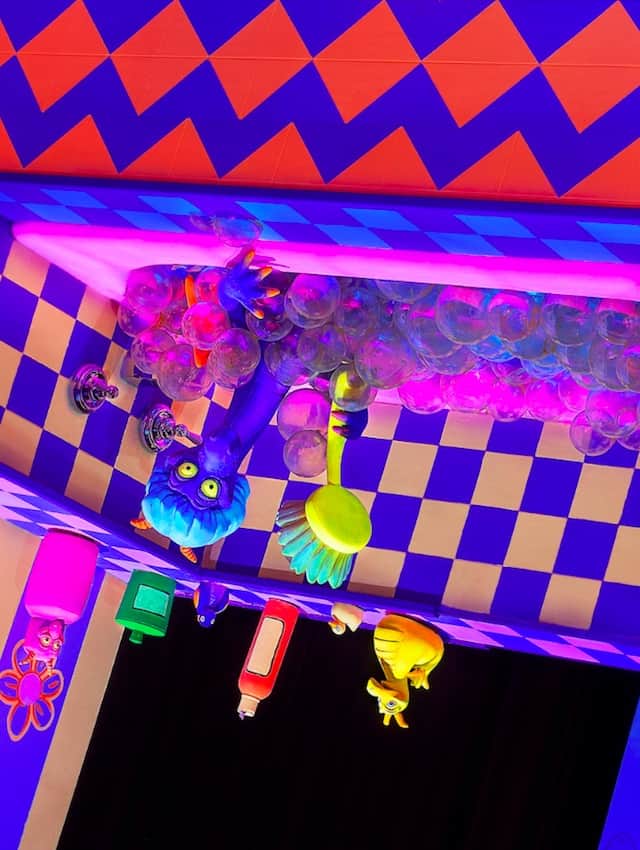 After the unsuccessful attraction Journey Into Your Imagination, the Imagination Pavilion has been home to Journey Into Imagination With Figment since June 1, 2002. The playful and imaginative Figment takes you on a tour of the peculiar Imagination Institute. Figment's tour was not what the Institute's Chairman, Dr. Nigel Channing, had in mind. Channing is played by Eric Idle.
Dr. Nigel Channing's plan was to show guests how the 5 senses help to capture the imagination, but Figment has other plans. Guests go from passive observers to test subjects throughout the ride as Figment makes surprise appearances.
The final scene features a trip through Figment's unique house. Up is down, and guests, along with an exasperated Dr. Channing, realize that imagination works best when it is set free.
Which Is Better?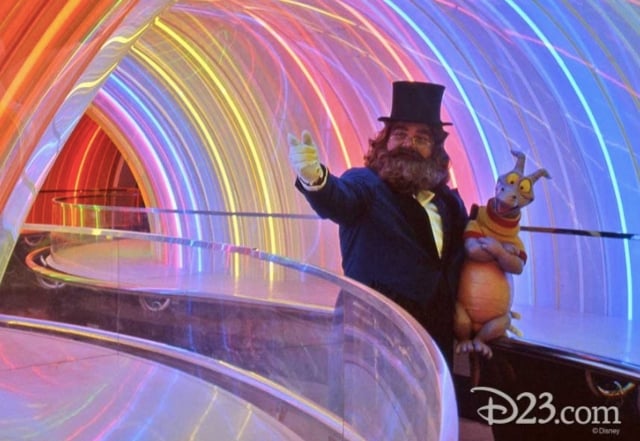 There are a handful of rides that seem to always be near the top of lists regarding former attractions that fans miss (along with rides such as Horizons, Great Movie Ride, and others). Dreamfinder and Figment seemed to really strike a chord with guests in the original attraction Journey Into Imagination.
For Journey Into Imagination With Figment, there just seems to be a little something missing. It is not a bad ride by any stretch of the imagination, but it certainly isn't a "can't miss" attraction when visiting EPCOT even with Figment's popularity. The ride wait time data supports this as well.
Journey Into Imagination wins this matchup of new vs old.
Journey Into Imagination With Figment feels like it needs an update, and the attraction has been the source of rumors for quite some time. Again, it is not a bad ride in my opinion. There are some funny moments but it is time for some new life to be injected into the ride.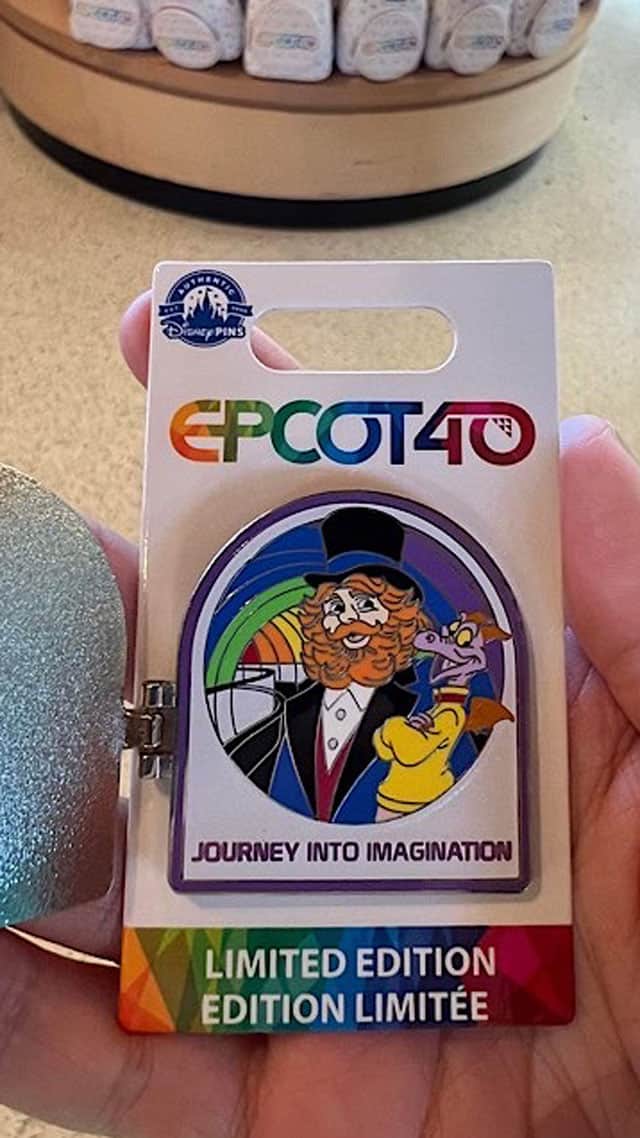 Journey Into Imagination was classic EPCOT Center edutainment and featured two theme park original characters in Figment and Dreamfinder. I think a fourth generation ride in the Imagination Pavilion featuring both Figment and Dreamfinder would be an instant hit!
One major selling point for the current ride, however, is that the ride does still showcase Figment which is a Disney theme park original. As noted in Christina's recent article, we have seen a large wave of Disney IP theming for attractions at EPCOT. This push came from lagging attendance at the park and a loss of focus over the years. With the EPCOT reimagining full steam ahead, the IP theming continues.
I understand why the push for IP theming exists, but it is also refreshing to see a character like Figment that was an original idea just for the theme park. Recently, Figment has been featured in places such as festival artwork in the park and even had his own popcorn bucket. In addition, fans were excited to hear about a meet and greet returning. Is this the start of something bigger at the Imagination Pavilion?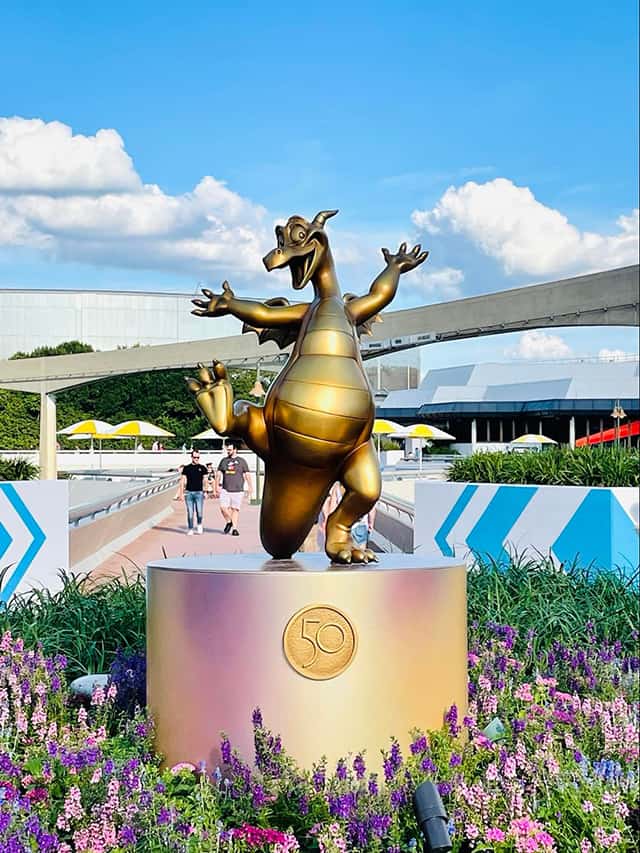 The popularity suggests fans are still on board with Figment. An update to the current ride, with some classic elements, would make a lot of sense to me. Before the recent D23 expo a new ride announcement was a popular rumor that did not come to pass but at least there was the meet and greet announcement. Here's to hoping!
What would you have picked in Volume 6's matchup? Do you also prefer Journey Into Imagination? Are there any parts of Disney World (attractions and other areas) that you would like compared for a future article matchup? Let us know in the comments and on Facebook!

Are you planning a vacation? Reach out to our trusted travel agency sponsor Authorized Disney Vacation Planner
Mouse Class Travel
!