Every Disney theme park has great dining options to enjoy. Epcot is no exception, but even it is not immune to housing some lackluster locations. We need YOU to vote now and let us know what you think are the WORST restaurants in Epcot!
Disney's Best Dining Locations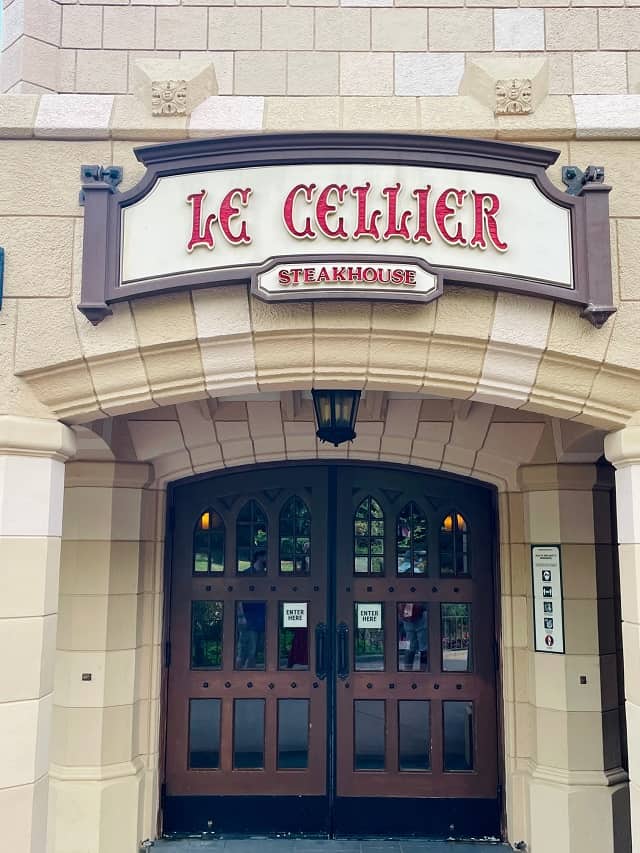 A little while ago, we asked you to vote for your favorite restaurants in each park. You can check out who the big winners were in each park below!
If you are looking for some of the best-ranked snacks in each park, you'll find those here:
Disney's Worst Dining Locations
Do you and your family have any specific places you tried and didn't see the hype or found it to be a "once and done"? It may be easy to pick a favorite dining location in Disney World, but what about picking a least favorite? 
It's time to ask the hard-hitting questions and find out what YOU think is the WORST restaurant in each park!
The next park up is Epcot! To see who made the list in the other parks click on the links below:
Magic Kingdom
Epcot- Coming Soon!
Hollywood Studios- Coming Soon!
Animal Kingdom – Coming Soon!
Epcot Restaurants
Asking "what's the worst restaurant in Epcot" may be one of the more difficult questions of this whole poll series.
Epcot is known far and wide by Disney fans as home to some of the best culinary experiences and flavors in all of Walt Disney World. While there are so many excellent options, there are always outliers in every group.
With so many dining options available to guests in Epcot, we want you to know which restaurants Disney fans think are hits and which ones are misses so that you can make an informed decision when planning your next magical getaway.
Vote Now!
Now the time has come to vote for the WORST Quick Service and Table Service locations in Epcot!
Quick Service Locations
AS A QUICK DISCLAIMER: WE DID NOT INCLUDE LOCATIONS THAT STRICTLY SERVE SNACK ITEMS. THE BELOW QUICK SERVICE OPTIONS WILL BE PLACES YOU CAN GET A REGULAR LUNCH OR DINNER MEAL.
Table Service Locations
Be sure to let us know in the comments and on Facebook why you think your pick is the most overrated location and stay tuned for the results!
-Christina
Are you planning a vacation? Reach out to our trusted travel agency sponsor Authorized Disney Vacation Planner
Mouse Class Travel
!