Take a look at how to keep up with the D23 Expo details so you can follow along on all the the announcements, merchandise and entertainment.
There's an App for That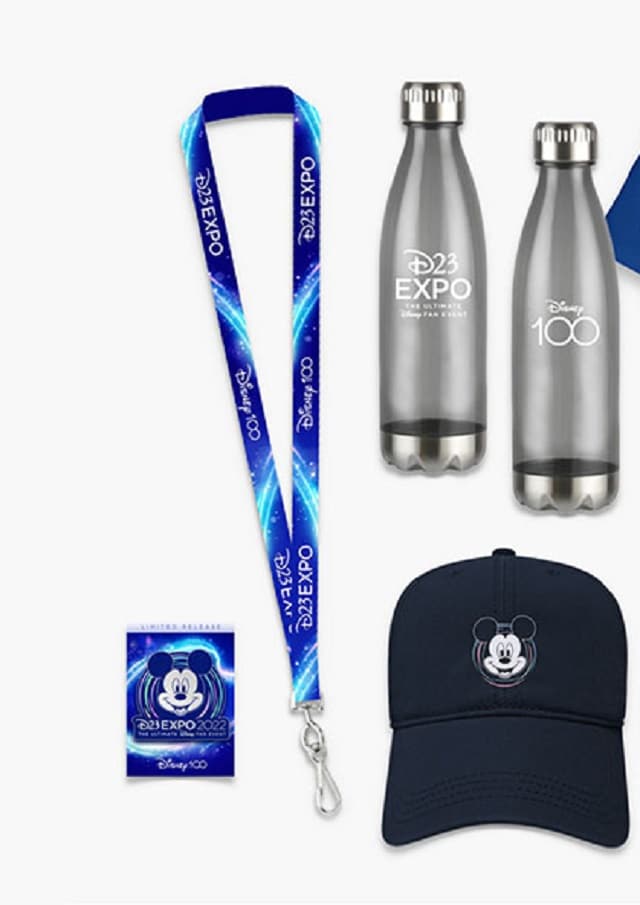 Download the official D23 Expo 2022 Mobile App. It's available on the App Store or Google Play to get the most out of your experience during the event. This app is your official guide to D23 Expo 2022 and will help you navigate all the entertainment, presentations, shopping, and photo opportunities. It also includes some Disney magic. In addition, use the app to view the latest event information and full event schedule, navigate the show floor with the interactive map, and view special offers available to D23 Gold Members and Disney+ subscribers.
Watching the Expo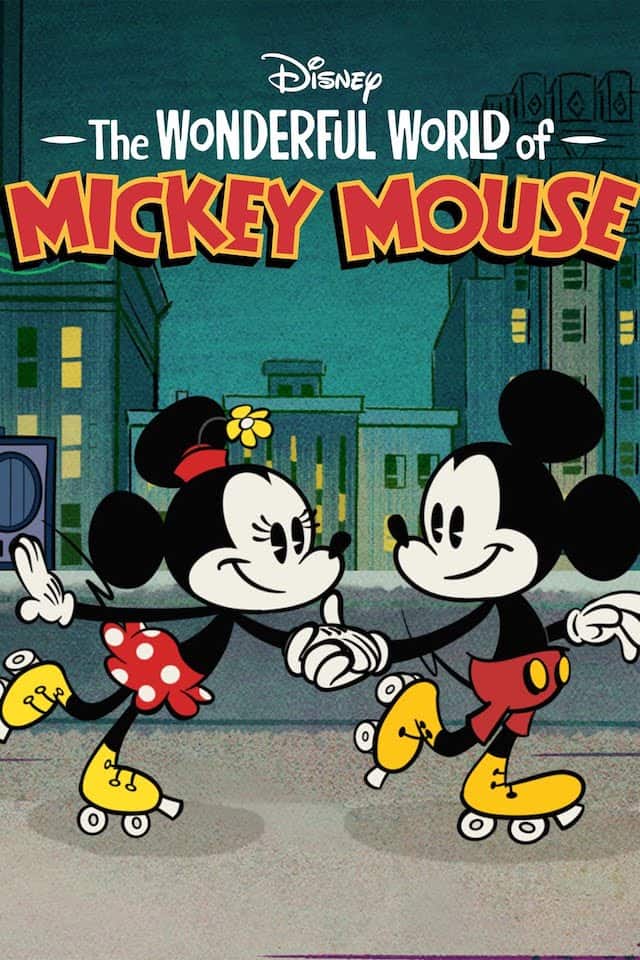 Tickets to D23 Expo are SOLD OUT. However, you can still livestream the Ultimate Disney Fan Event on September 9, 10, and 11 on D23Expo.com and by following @DisneyD23 on YouTube, Facebook, and Twitter.
Presentations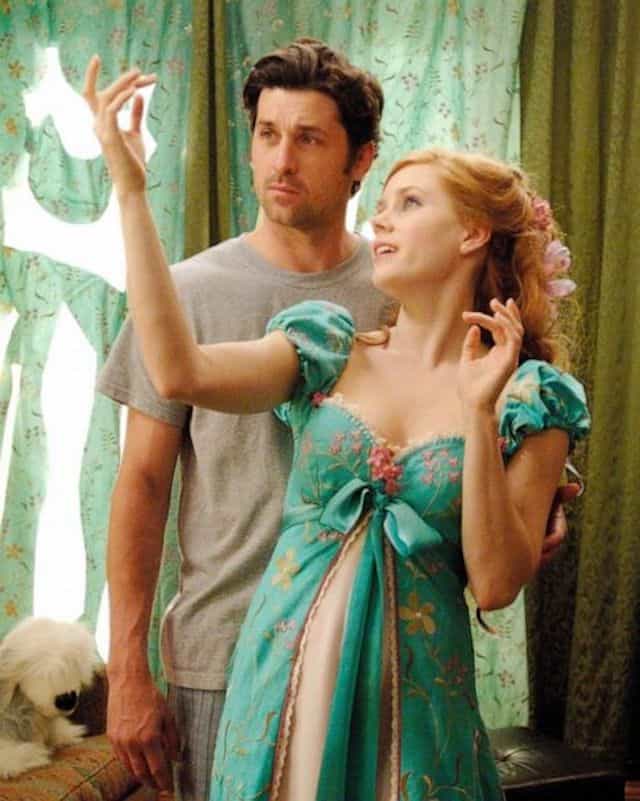 There is so much happening at this year's D23 Expo! First, there's the Disney Legends Award Ceremony. Also, the Disney Legends Award is given to people who have made outstanding contributions to the Disney legacy. This year's honoree's include: Anthony Anderson, Kristen Bell, Chadwick Boseman, Rob't Coltrin, Patrick Dempsey, Robert Price "Bob" Foster, Jonathan Groff, Don Hahn, Josh Gad, Doris Hardoon, Idina Menzel, Chris Montan, and Ellen Pompeo.
As you can see it's quite an impressive list of people being honored at this award ceremony. However, Chapek will not be hosting it! Instead, Emmy Award winner Tracee Ellis Ross will host the event.
Check out all of the presenters in the D23 printable presenter's schedule HERE.
Merchandise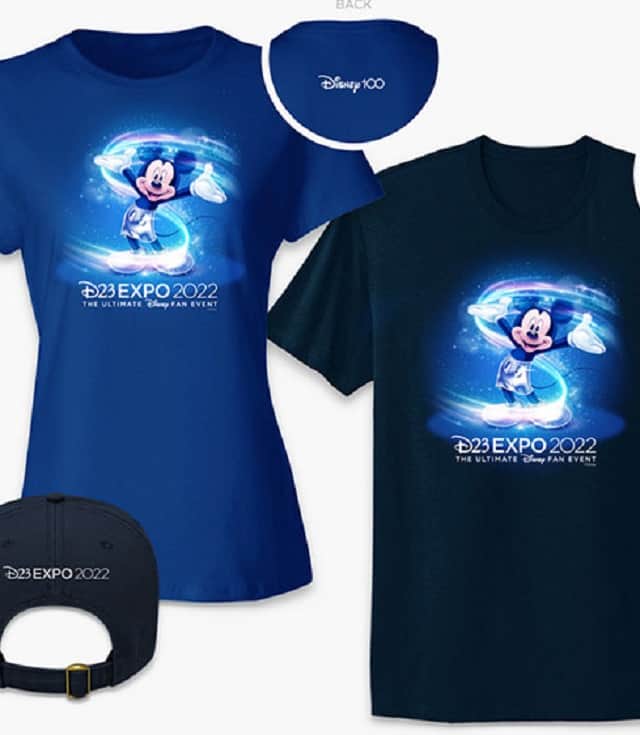 The D23 Expo is filled with limited edition merchandise from Disney, Pixar, Marvel, Star Wars, and National Geographic. Not only that, but it features new Disney100 merchandise. Guests can also shop at the huge 27,000 square foot retail location here.
New this year, guests will sign up for an available boarding group in a virtual queue for D23 Expo Marketplace, Mickey's of Glendale Main Store, or Mickey's of Glendale Pin Store. To do this, you must use the Disneyland Resort app and scan a QR code at each store's entrance.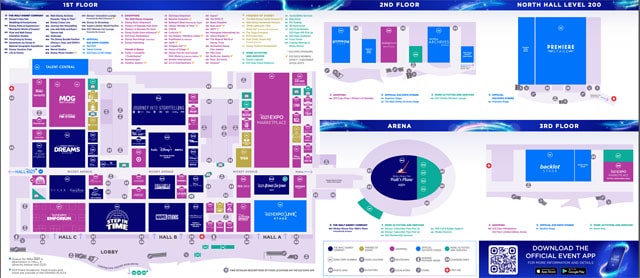 To see a printable map of ALL the D23 happenings, go HERE.
Cool Display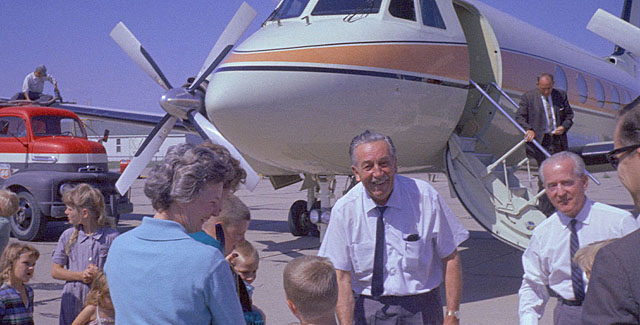 If you're attending this year's D23 Expo, you're in for a real treat! Walt Disney's plane will be there on display! It's been renovated and is filled with so much nostalgia. Read HERE to take a look at details of this iconic plane.
Follow along on our KtP Blog to hear Disney news as it happens at the D23 Expo.
Are you excited about the upcoming D23 Expo? What park announcements are you hoping to hear? Keep an eye out on the KtP Blog and we'll share information as it's released. Please let us know in the comments below and on Facebook.