Character meals are some of the most popular experiences on Disney property. Read on to learn about a great one you can't miss!
Character Dining at Disney World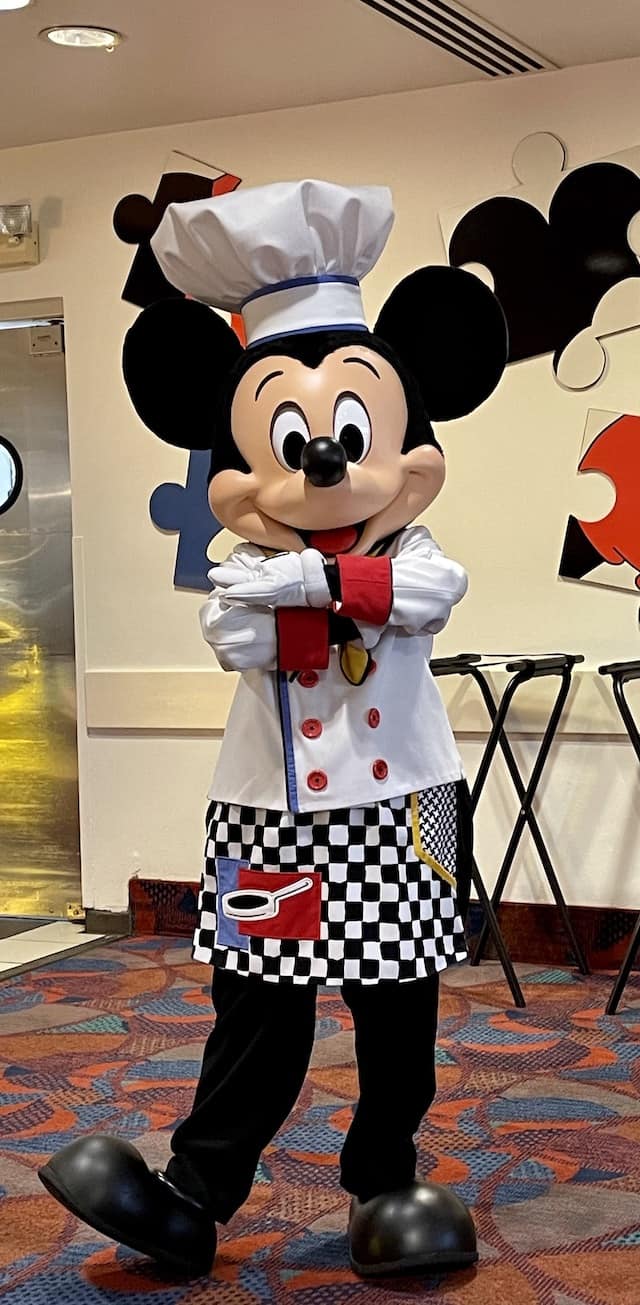 Character dining at Walt Disney World is an iconic experience. From the great food to the interactions with favorite characters to the thrilling ambiance, character dining reservations are some of the hardest reservations to snag!
Offerings for character dining have changed rapidly in the last few months after pandemic related closures. We've previously covered the return of non-distanced character interactions and the opening dates for some favorite character meals: Crystal Palace, 'Ohana, and Cape May Cafe.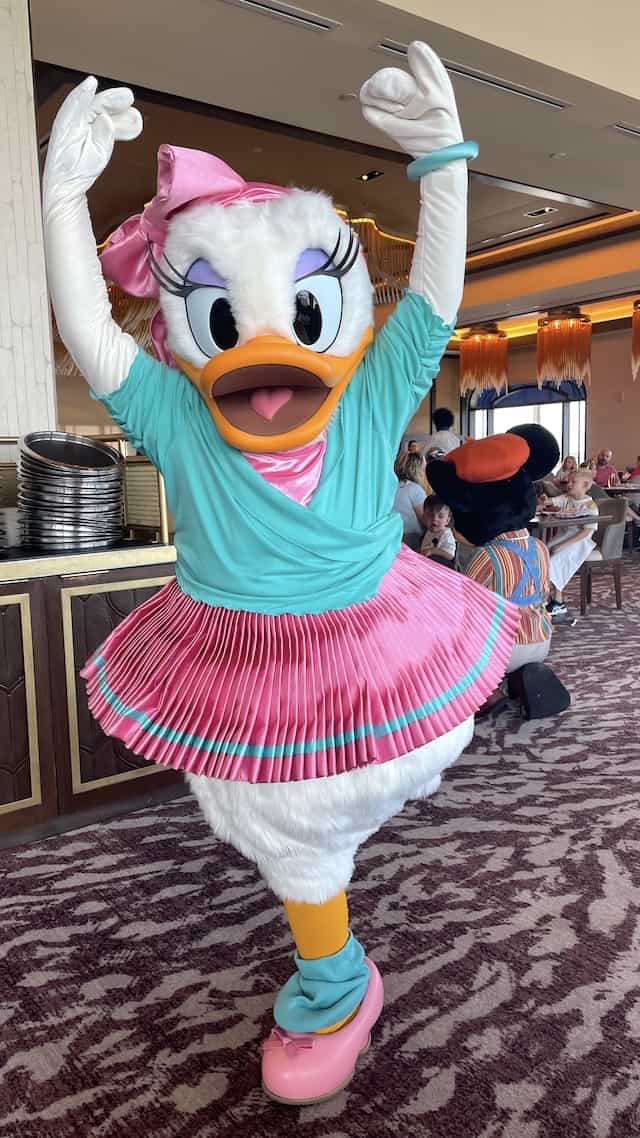 While some character dining options are very popular and often discussed in detail by Disney fans (I'm looking at you, Topolino's Terrace), there are some great character dining options on property that are underrated and not given the credit they deserve.
One such restaurant, Hollywood and Vine, provides an awesome experience, great food, and unbeatable character interaction. Read on to learn more about this restaurant's offerings and my recent experience dining with my family.
Hollywood and Vine: Characters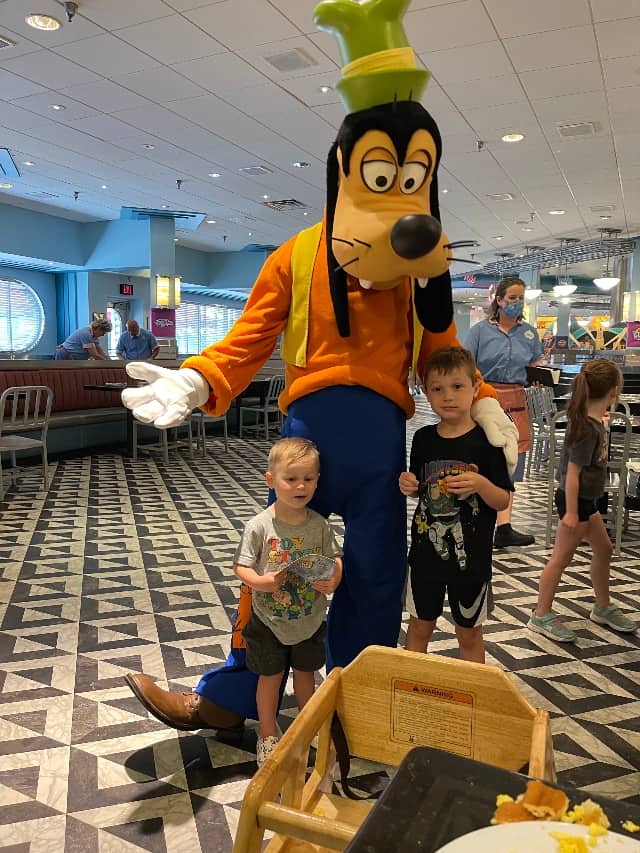 Hollywood and Vine is a unique character dining experience because the characters change mid-day. For breakfast, Hollywood and Vine serves the Disney Jr. Play 'n Dine. This breakfast includes the popular characters Fancy Nancy, Doc McStuffins, Vampirina, and Goofy. In 2019, Goofy was in his Roadster Racers attire. At the end of June 2022, Goofy dined with us in his traditional outfit.
For lunch and dinner, the restaurant is themed as Minnie's Seasonal Dining. Minnie is a guaranteed character at this meal, but other characters often include Mickey, Donald, Daisy, and Goofy. When we dined in September 2021, our characters included Mickey, Minnie, Goofy, and Pluto in Halloween costumes. The seasonal dine character costumes change depending on the season.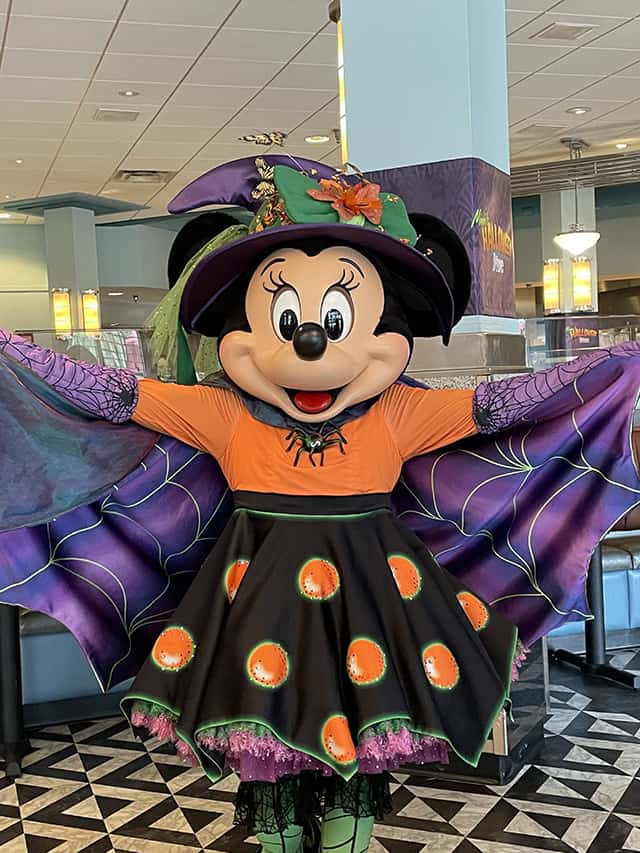 Silver Screen kicks off the year in January/February, followed by Springtime Dine, then Summertime Dine, Halloween Dine, and Holiday Dine in seasonally appropriate times.
Dining Style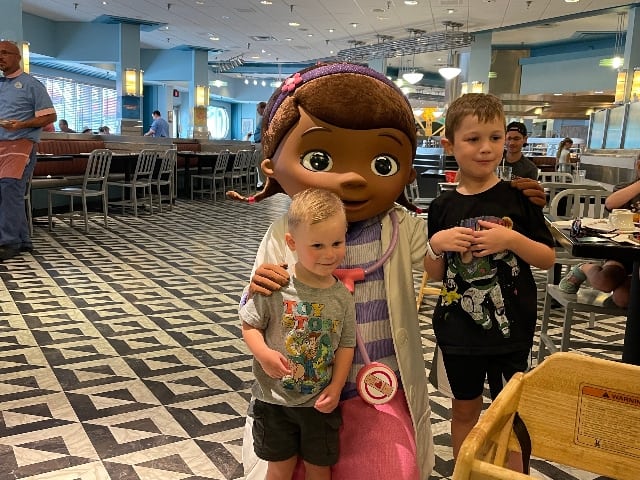 Through August 27th, each member of your party shared a pastry basket brought to your table, followed by their own entree selection. Starting on August 28th, 2022, buffet dining returns to the Hollywood and Vine location. This restaurant used to serve a buffet breakfast, but this was a pandemic related change that is now reverting back to its "normal" buffet style.
While I personally enjoy the selection offered through buffet restaurants and enjoy the "all you can eat" style of dining to make the reservation most cost effective for my family, I really prefer "family style" dining or "prix fixe" dining at character meals.
Buffets require getting up from the table to get food, which means you could potentially miss character interactions. Additionally, the entire buffet process is more difficult with small children. For these reasons, I will be sad to see the "prix fixe" standard disappear at Hollywood and Vine.
Breakfast Foods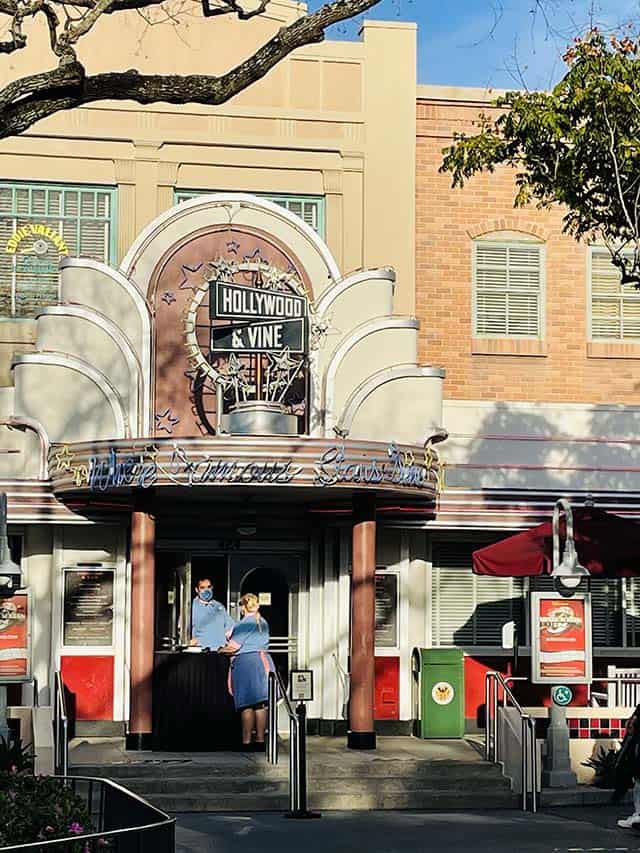 The current breakfast menu includes, as mentioned above, a pastry basket for the table to share. The pastries included are caramel monkey bread, croissants, and mini muffins along with jams and honey butter.
Guests can then choose their own entree from the selection provided. Entree choices include:
Toasted Open-faced Salmon Bagel
House-made Pancake Stack with choice of Bacon or Country Sausage
Four-Egg Cheese Omelet Swiss, Smoked Gouda, Cheddar
Hazelnut Spread-stuffed French Toast
Four-Egg Scramble (Plant-based Eggs Available)
Plant-based Egg Frittata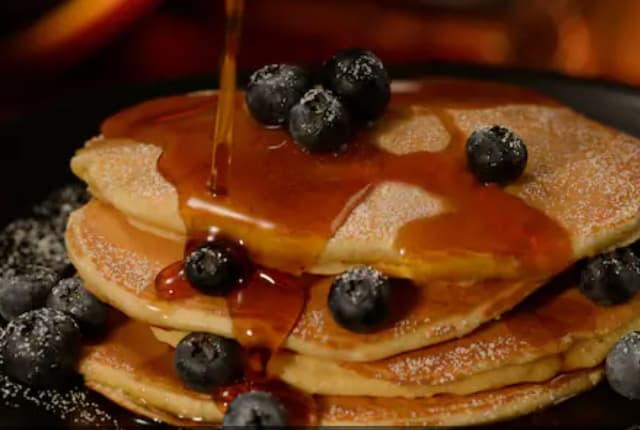 Kids' entrees include:
Scrambled Eggs
Pancakes
Corn Flakes, Rice Crispies, or Cheerios
Mickey Waffle
Plain Yogurt
Each kids' entree comes with a choice of two sides from this list:
Oven-roasted Potatoes
Bacon
Fresh Fruit Cup
Country Sausage
We can expect many (if not most) of these items to be included in the buffet offerings.
Breakfast costs $42 per adult and $27 per child ages 3-9 prior to tax and gratuity.
Reason #1: Character Interactions are Fabulous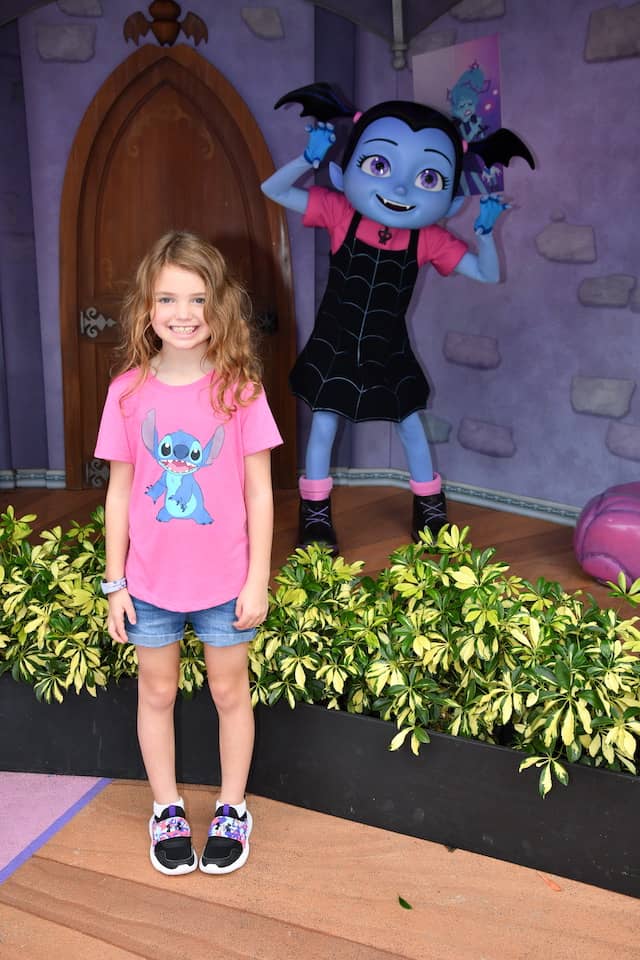 Obviously, the reason most people choose to book character meals is the character interaction. Character meals allow guests to meet their favorite characters without waiting in long lines. For this breakfast, the characters greeting only meet at Animation Courtyard, where guests must queue outdoors in the elements. This is a major perk for dining at Hollywood and Vine.
Additionally, my experiences with the characters at this restaurant have always been absolutely phenomenal. I try to always book the last breakfast seating prior to the restaurant's "switch over" to Minnie Mouse and friends for lunch. This allows us to be one of just a few families in the restaurant. During my last dining experience in the summer of 2022, we were one of four families left in the restaurant at the end of our meal. Throughout the meal, it seemed as though we constantly had one of the four characters at our table. We saw each character multiple times and had long and high quality interactions with each.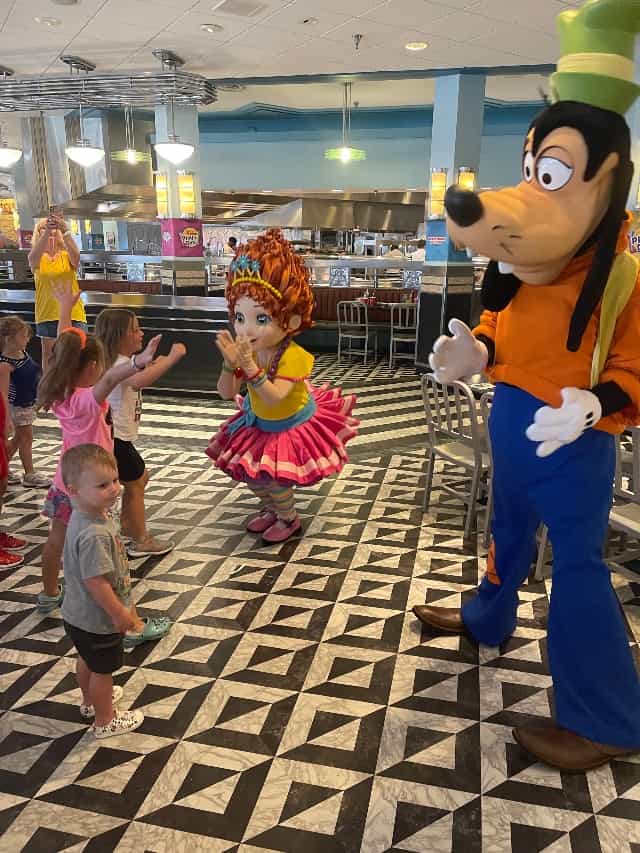 You may have noticed that my photos for the "food" section of this article are very sparse. That's because I was so distracted by the high quality character interactions between my children and the characters that I forgot to get pictures of our food!
At the very end of our breakfast, Fancy Nancy and Goofy held a "dance party" with the children from the four families left in the restaurant. My two year old son danced with Goofy by himself for several minutes! This was one of my top character interactions ever at Walt Disney World!
Reason #2: The Meal Provides a Much Needed Experience for the Youngest Guests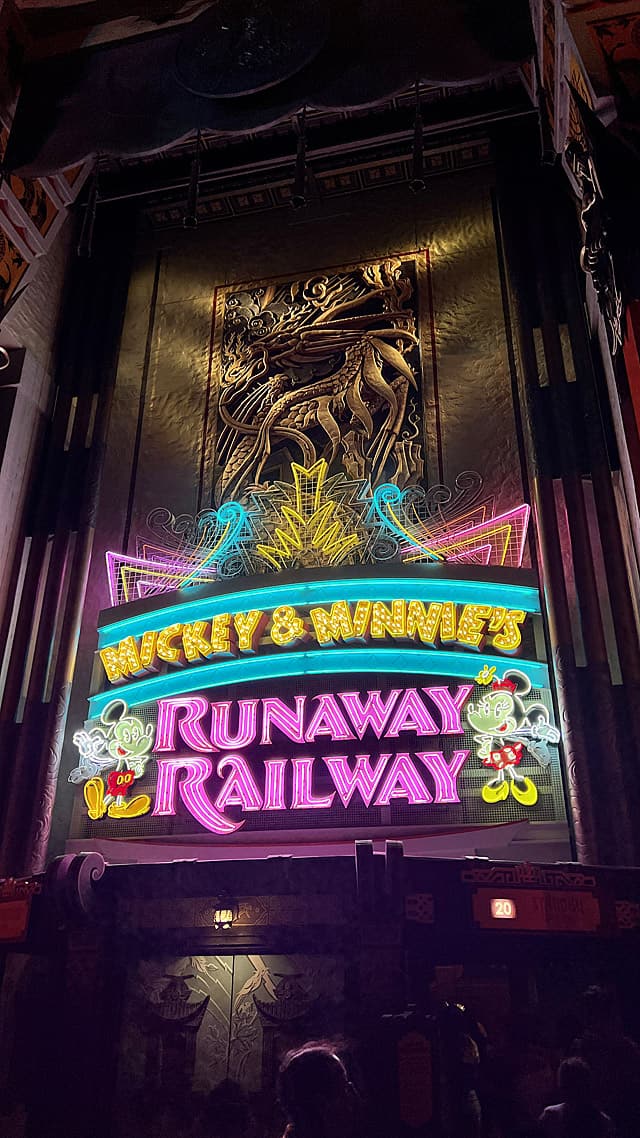 Hollywood Studios is a park that has many amazing rides and attractions, but most of them have a height requirement! This character breakfast provides a great opportunity for small toddlers to really enjoy something just for them in a park that seems tailored to those just a little older (and taller!). Actually, after combining this great breakfast experience with Mickey and Minnie's Runaway Railway, the Disney Jr. Dance Party, and meeting Mickey and Minnie, my two year old had one of his best days of our whole vacation at Hollywood Studios!
I love that Hollywood Studios provides this option to interact with Disney Jr. characters in multiple ways. It seems like an intentional design choice to give the youngest fans something to enjoy in a pretty high-thrills park!
Reason #3: The Food is Delicious and Filling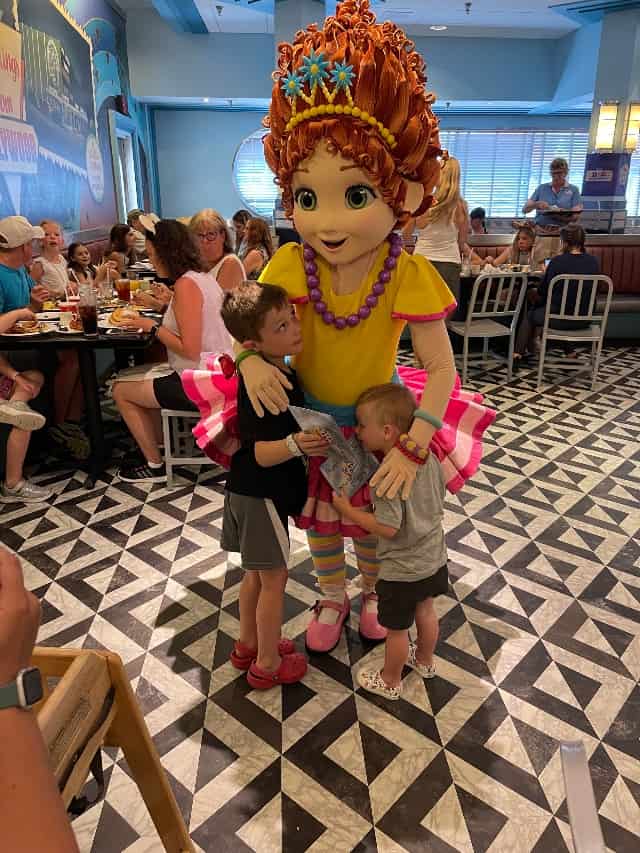 Finally, the last reason you should book Hollywood and Vine breakfast is simply because the food is good! In my party, we tried the pancake stack, the Hazelnut Spread-stuffed French Toast, and the Four-Egg Cheese Omelet as well as the kids' Mickey waffles.
Every meal was delicious and filling! The Hazelnut Spread-stuffed French Toast was especially delicious and is the entree selection I would recommend. We were so full from our delicious late breakfast that we skipped lunch entirely and didn't eat again until dinner!
Overall, I strongly suggest booking this character breakfast, particularly if anyone in your party has an interest in Disney Jr. characters! The food is great, the character interaction is unmatched, and we found the experience to be one of the best of our June trip. Have you eaten breakfast at Hollywood and Vine? What were your experiences? Comment below or on our Facebook page to continue the conversation.