LATEST VIDEOS
Subscribe to my Youtube!
LIVE - Just Mousing Around
LIVE - Just Mousing Around Tonight!
We are ranking the best rides for babies at Hollywood Studios. This will help your little one have the best day ever!
Babies at Disney World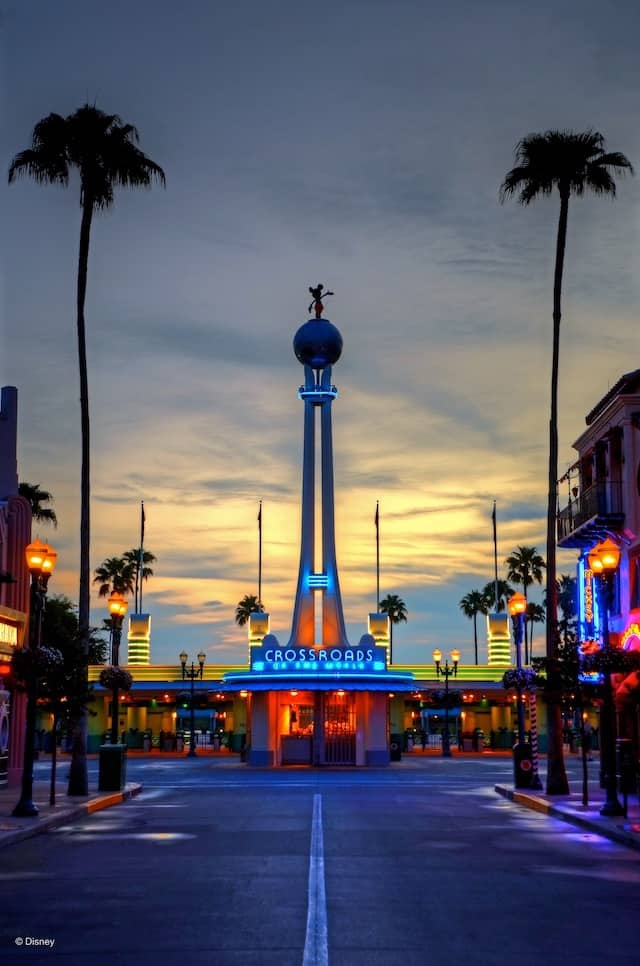 Taking babies and small toddlers to Disney World is definitely an experience! The joy they experience as they take in all of the sights, sounds, and smells of the Most Magical Place on Earth cannot be matched. However, there are LOTS of logistical pieces that must be taken into account when traveling with the smallest Disney fans.
We've previously covered many important details about traveling with young babies and toddlers like how to make a crib work in your resort hotel and details about the Baby Care Centers available at the parks. You can read more of our tips for taking babies to Disney World HERE. You can also read about the best rides for babies at both Magic Kingdom and Epcot, the first two parks covered in this series.
This article series will look at the best attractions for babies and young toddlers at each of the four Disney World parks. Through this series, my hope is that you can better plan a magical first trip and capitalize on all of the amazing experiences that are perfect for guests of all ages.
Babies at Hollywood Studios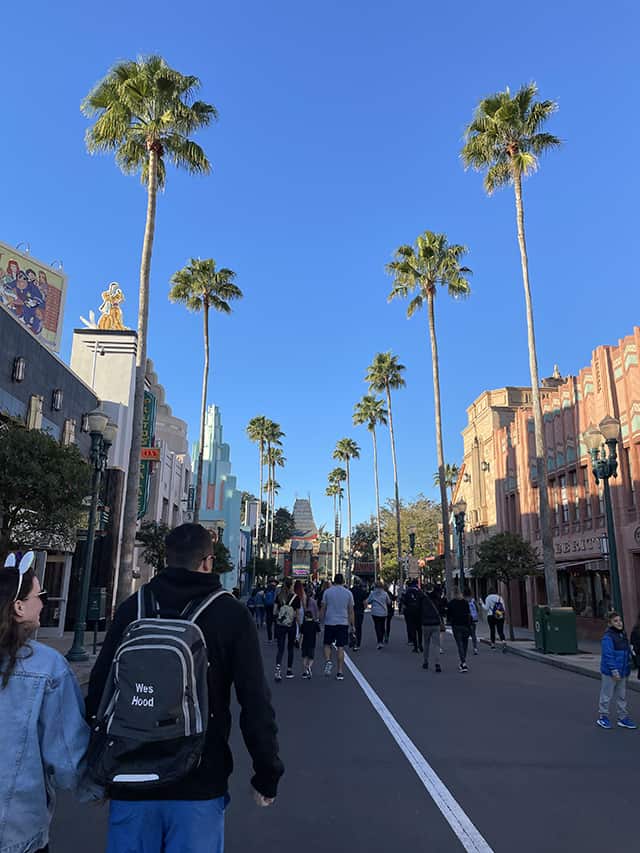 Hollywood Studios can be a difficult park for families with babies and young toddlers. While there are many shows and other entertainment options, there are few attractions that are technically "rides" that do not have height requirements. For the purposes of this article, I will need to include a few attractions that are actually "shows" to round out the top 5.
For the purposes of this article, I will be ranking the top five attractions for families with babies and small toddlers. The ranking will be based on several factors including attraction interest/theming, wait times, and overall experience. Read on to see what Hollywood Studios attractions make the cut!
5. For the First Time in Forever: A Frozen Sing-Along Celebration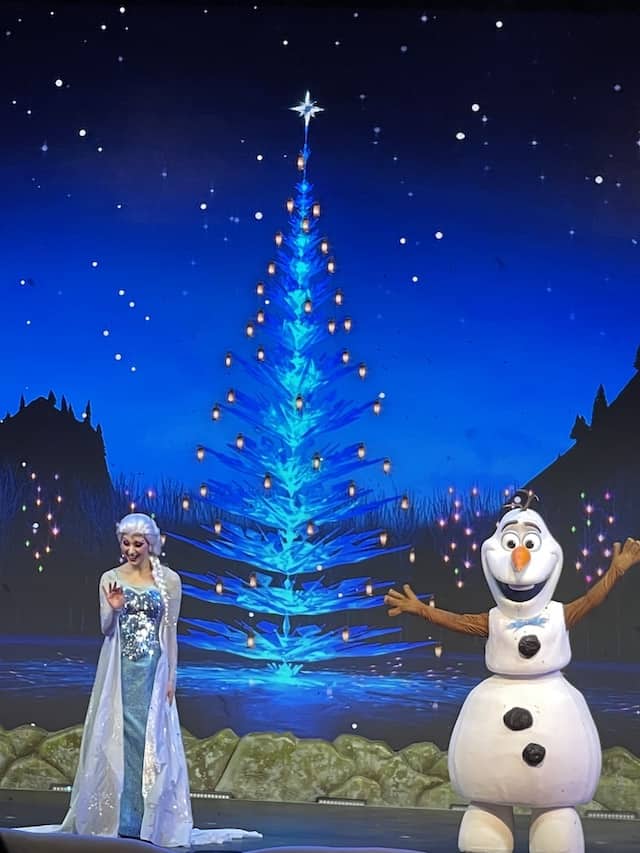 While this is definitely a "show" and not a "ride", the Frozen Sing-Along Celebration is an attraction sure to delight the park's youngest visitors. With comfortable and cool seating, favorite music and characters, and special effects, this 30 minute show is sure to be a favorite!
This show made our list because of its popular characters, great music, and general entertainment factor for all ages. The show is sprinkled with jokes that are sure to go over the littlest fans' heads (but will definitely make adults laugh!). It didn't rank higher on the list because it is a longer show (running time of approximately 30 minutes). This is a little long for small toddlers to sit through. It is an exceptional spot for a nap for your child though!
4. Lightning McQueen's Racing Academy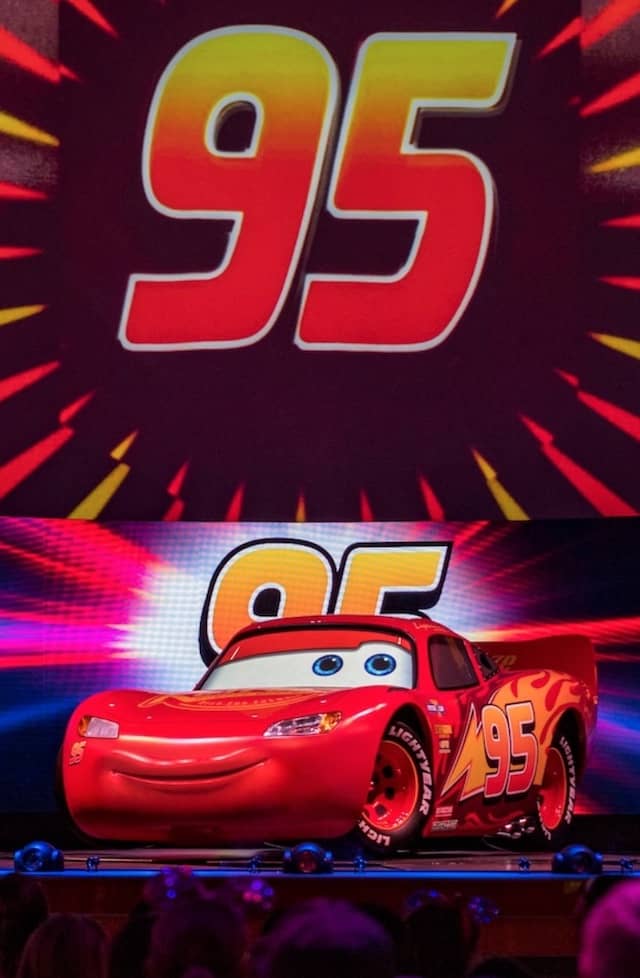 Once again, this option is more of a "show" than a "ride". Guests enter into an open area space where a life-sized animatronic of Lightning McQueen is ready to put on a show.
This 10 minute show runs frequently throughout the day with very little to no wait. Babies and young toddlers will enjoy the favorite characters, the air conditioning, and general entertainment factor provided. While the Frozen Sing-Along is likely more enjoyable for all members of the family, I ranked the Lightning McQueen's Racing Academy slightly higher because of the quick length of the show and lack of wait time.
3. Toy Story Mania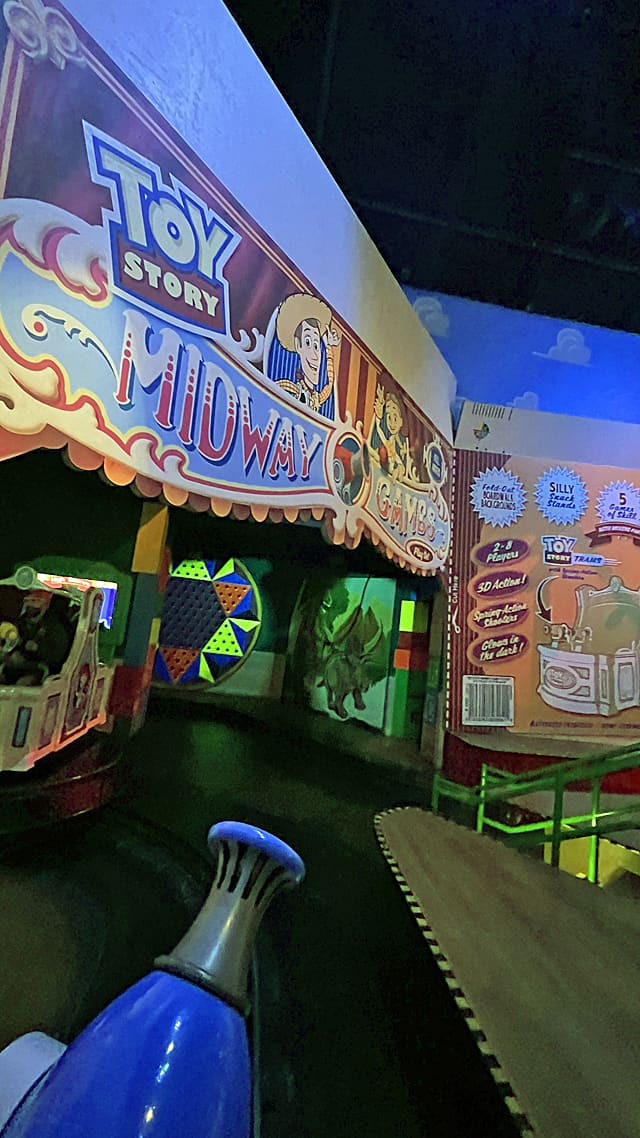 Right in the middle of the pack of this list is Toy Story Mania. This is an actual ride that has no height limit and guests of all ages can enjoy. This ride is designed as an "arcade game" style experience. Guests wear 3-D glasses and shoot at targets to earn points, similar to Buzz Lightyear's Space Ranger Spin with updated technology.
While babies and young toddlers cannot physically wear the glasses and pull the string to earn points, they can still enjoy this attraction. My 15 month old loved to spin around in the vehicle and enjoyed seeing some of his favorite Toy Story characters.
Also, because there are so few actual rides at Hollywood Studios that do not have a height requirement, it ended up being a default favorite for my son at Hollywood Studios.
2. Disney Junior Dance Party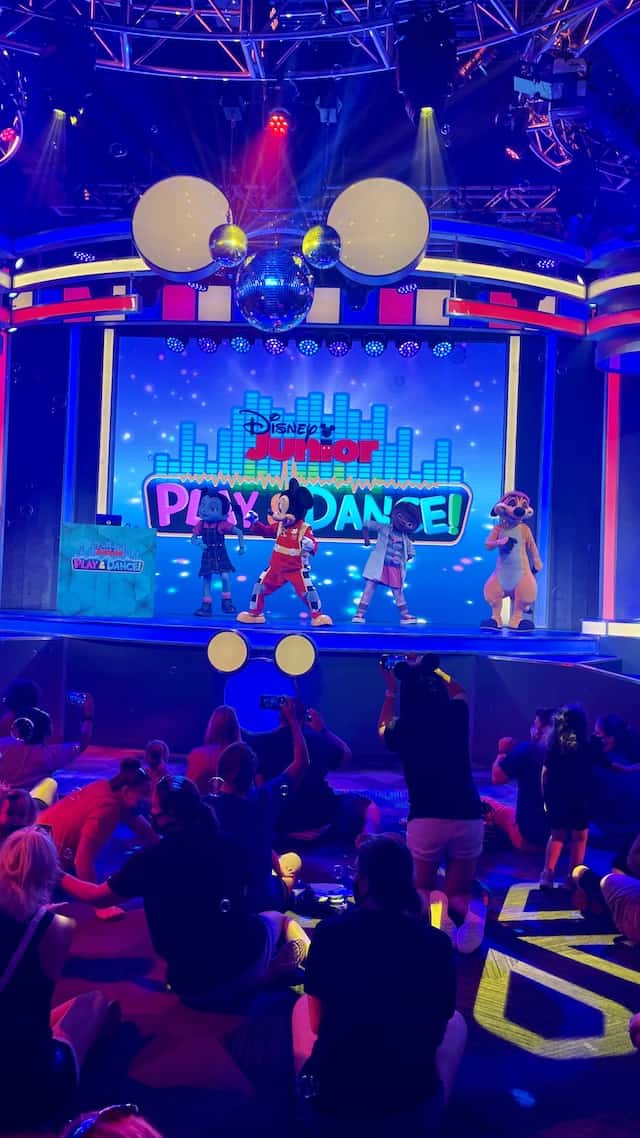 This is, once again, another show experience. It is, however, by far my son's favorite part of Hollywood Studios.
This approximately 20 minute show allows babies and young toddlers to dance and sing along with their favorite Disney Junior hits. They even get to spot their favorite characters such as Doc McStuffins, Vampirina, and Mickey Mouse!
Oftentimes young toddlers who recently have learned to walk need time to get out of the stroller and stretch their legs. The Disney Junior Dance Party is an excellent stop for kids to do just that while enjoying their favorite characters!
1. Mickey and Minnie's Runaway Railway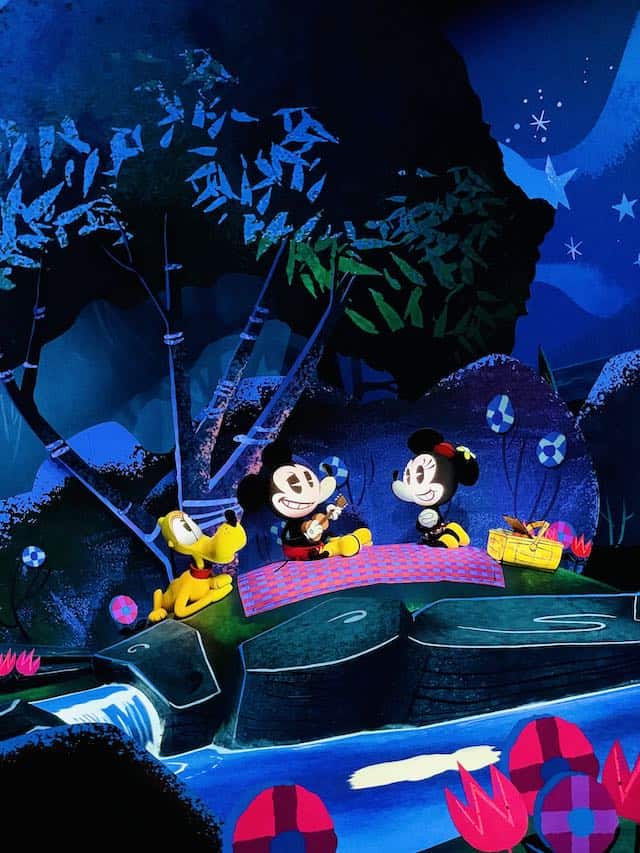 An iconic location for an attraction mixed with the mouse himself makes this, by far, the best attraction for babies and toddlers at Hollywood Studios! Mickey and Minnie's Runaway Railway is a new attraction that opened in place of the Great Movie Ride in the Chinese Theater. It is a trackless ride system that fully immerses guests into a Mickey Mouse cartoon.
Babies and young toddlers will love spotting Mickey and friends throughout the attraction. It has many different modes and experiences built into one attraction, keeping the ride interesting for all ages. While it often has a wait, it can be experienced through the use of the lightning lane if waiting might be difficult for the babies/toddlers in your party.
Final Thoughts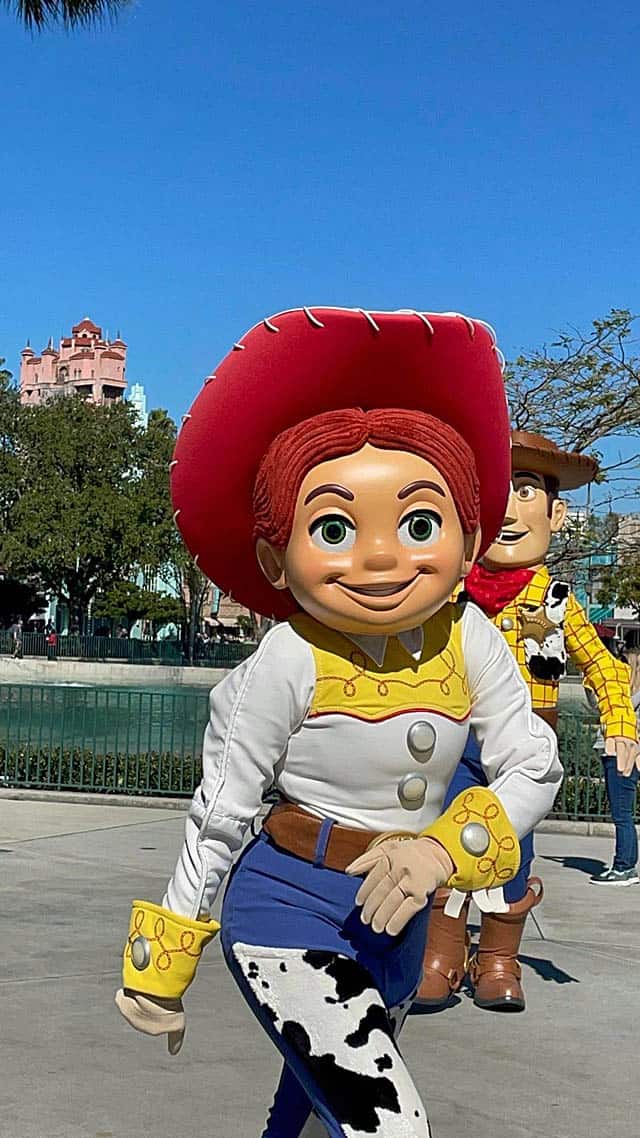 Overall, Hollywood Studios is a park that has some high quality options for babies and toddlers. While many of the attractions that are appropriate for this age group are "experiences" instead of "rides", the familiar characters and high interest attractions make it an excellent option for the smallest guests!
If you are curious about other attractions and experiences that kids will enjoy at Hollywood Studios, check out this best of the best list HERE.
What are your thoughts about Hollywood Studios as a park for babies and toddlers? Comment below or on our Facebook page.

Are you planning a vacation? Reach out to our trusted travel agency sponsor Authorized Disney Vacation Planner
Mouse Class Travel
!