Our team had the chance to hang out with Minnie and her friends at Disney's Hollywood Studios while enjoying some new lunch items! Here are our thoughts.
Hollywood & Vine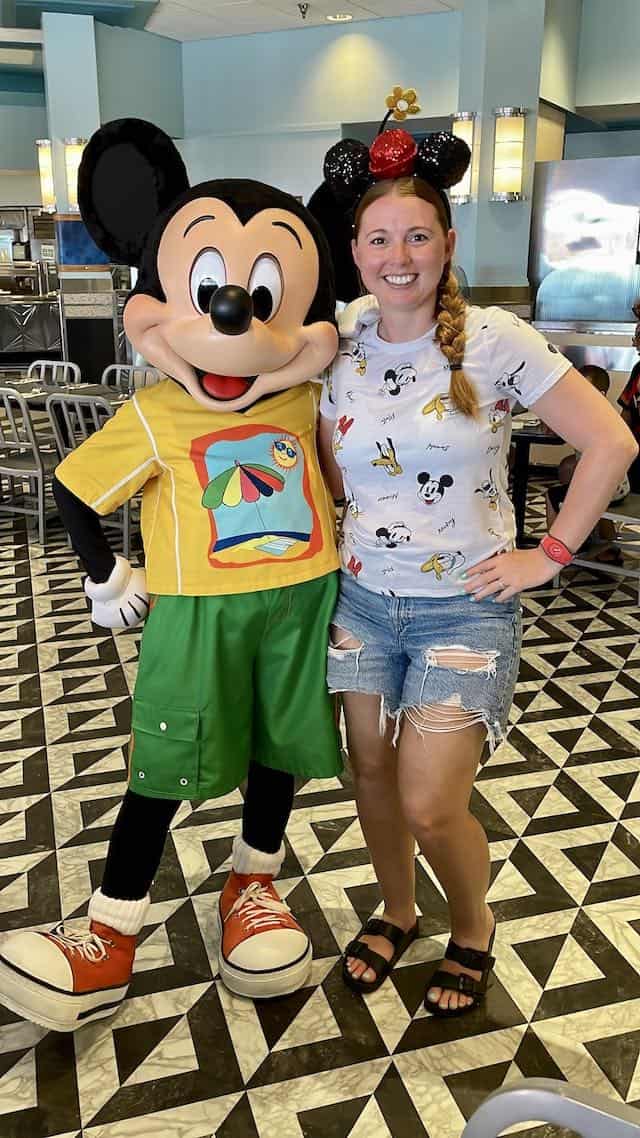 At Hollywood & Vine, Disney offers one of five seasonal dining experiences. The restaurant is located in Disney's Hollywood Studios next to Echo Lake. The five dining experiences are:
Summertime Dine May 31 to August 11: Head to Hollywood & Vine for a beach-inspired bash celebrating the sizzle of summer!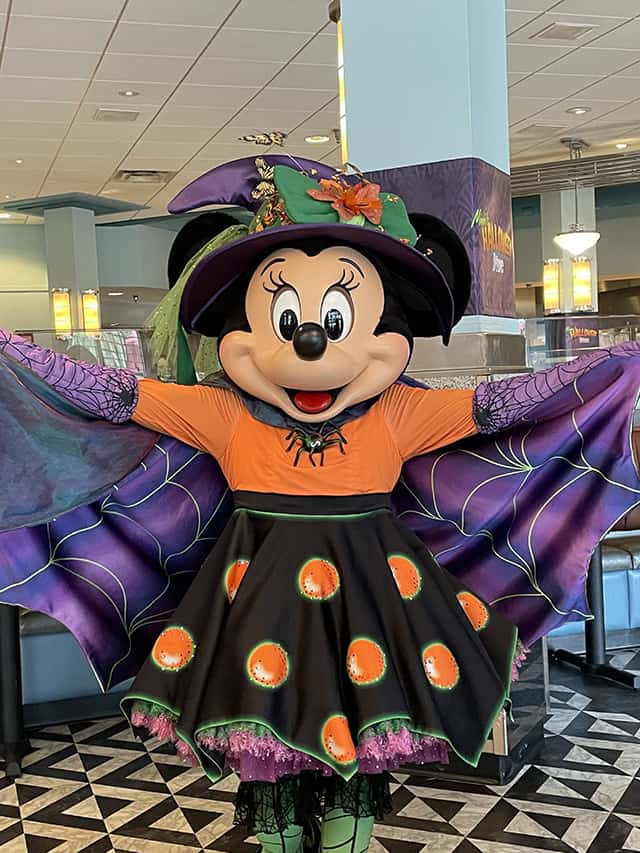 Halloween Dine August 12 to November 7: Visit Minnie's favorite happy haunt for a spooktacular Halloween feast that's frightfully delightful.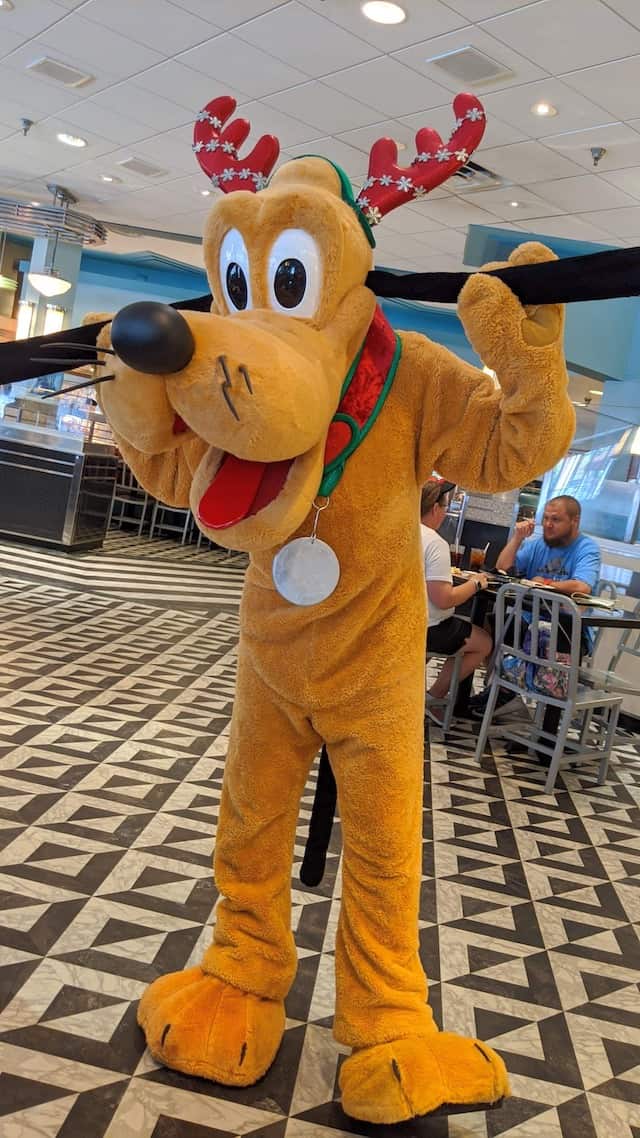 Minnie's Holiday Dine Starting November 8: Deck the halls at a dazzling dinner party filled with holiday cheer and the joy of the season!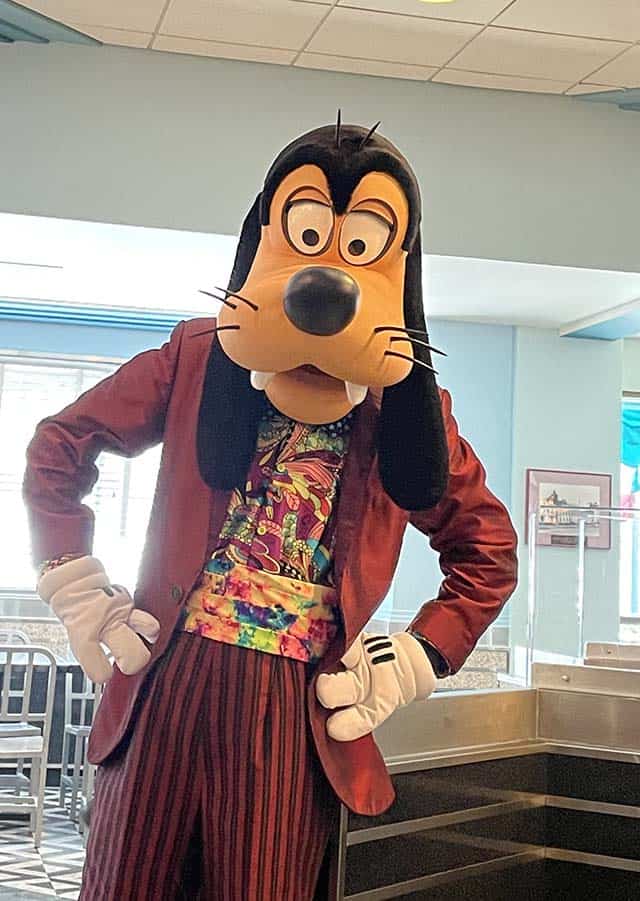 Silver Screen Dine January: Join Minnie Mouse for a fabulous dinner party celebrating the glitz and glamour of Hollywood!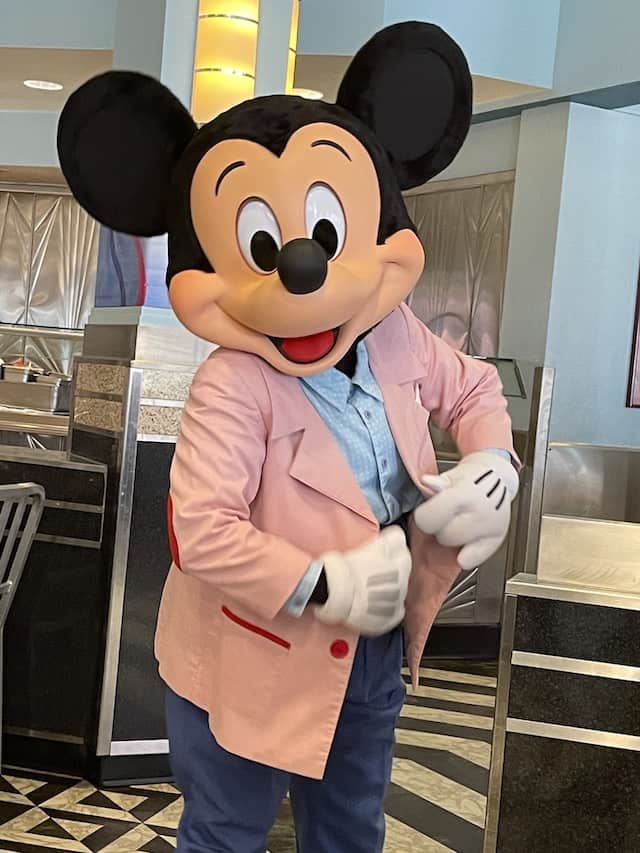 Springtime Dine March: Shake off winter's chill with a divine dinner party that marks the bright and beautiful delights of spring!
Each dining experience offers themed character outfits, decor, and food! With the switch from Halloween to Christmas, the restaurant shifted from the Halloween Dine (full review HERE) to the Holiday Dine.
Lunch Items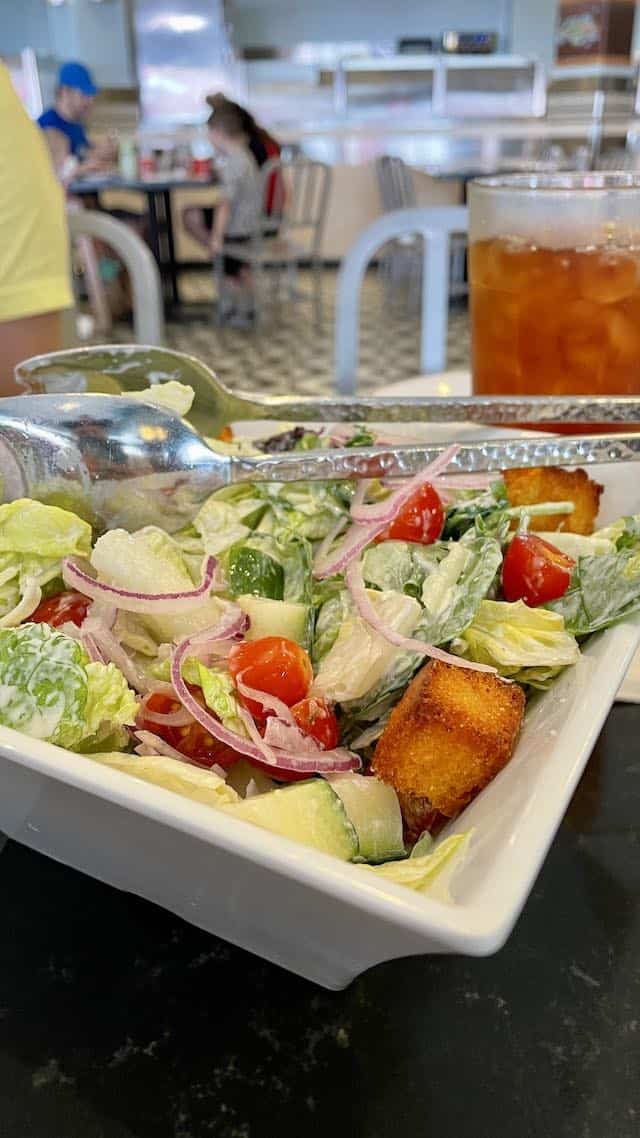 For appetizers, you can choose from a Farmhouse Tossed Salad Bowl. The Farmhouse Salad includes Mixed Greens, Tomatoes, Cucumbers, Red Onion, Cornbread Croutons, and Homemade Smokehouse Ranch Dressing. A basket of bread rolls also comes out with the salad. Here are the entrees:
Garlic and Cracked Black Pepper Prime Rib of Beef – includes Sour Cream-chive Whipped Potatoes, Fried Brussels Sprouts, and Pearl Onions with Red Wine Jus
Macaroni & Cheese with Shrimp – includes Cavatappi Pasta, Four-Cheese Sauce, Shrimp, Crispy Bacon, and Buttered Panko Crust with Fennel and Arugula.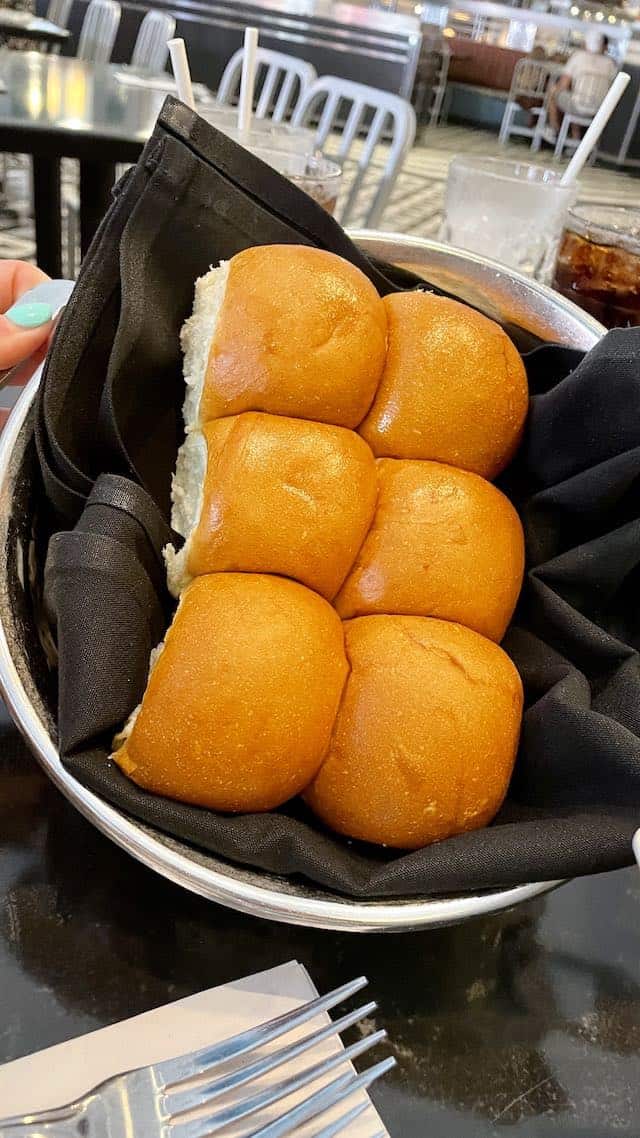 Seared Chicken Breast – Seared Chicken Breast served with a Vegetable Pearl Pasta Risotto and Arugula Salad
Spice-rubbed Pork Loin – Creamy Soft Cheese Polenta, Spicy Mustard-Barbecue Sauce and Bacon-Peach Chutney
Seared Fresh Salmon with Grain Mustard Beurre Blanc – includes Olive Oil-crushed Fingerling Potatoes and Garlic Lemon Broccolini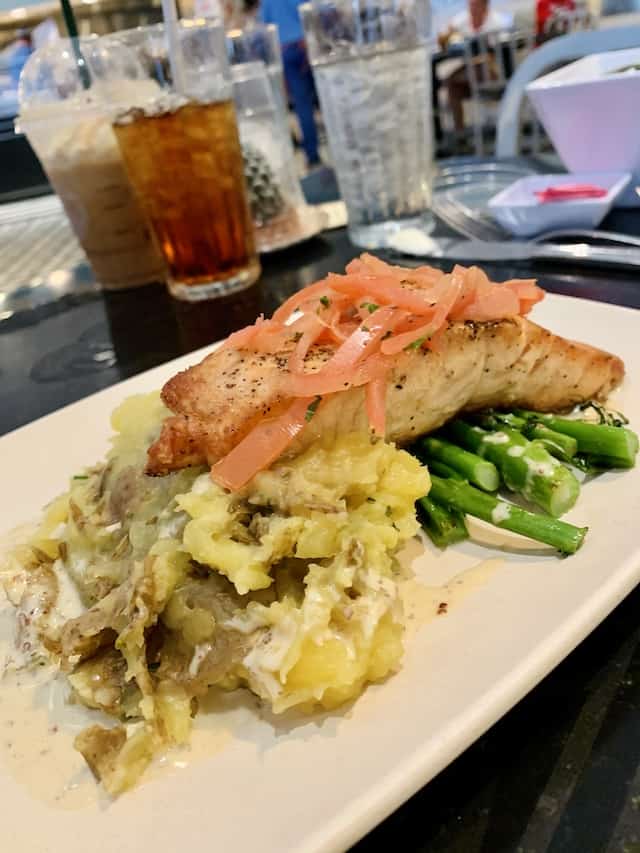 Asparagus and Summer Truffle Risotto – Sautéed Green Asparagus, Sliced Black Truffle, Plat-based Parmesan, Cherry Tomatoes and Arugula (Plant-based)
Dessert options include White Chocolate Cheesecake, Chocolate S'mores Pie, Spiced Cherry Cake, Lemon Cake with Strawberries, and Vanilla Creme Brûlée.
Food Review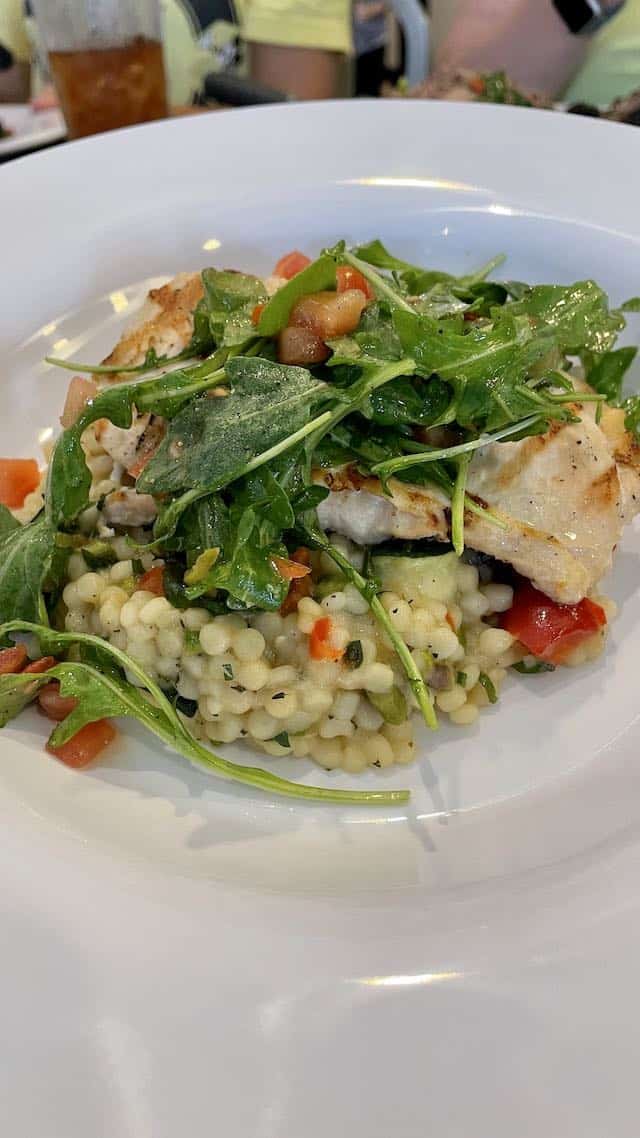 The Seared Chicken Breast replaced the Turkey dish, and there are few new dessert choices. You can read past reviews of Halloween Dine, Holiday Dine, Silver Screen Dine, and Springtime Dine to get a look at some of the other entrees listed above.
I like that they switch out entrees from time to time. It can be underwhelming trying to visit with characters in their new outfits but being stuck with the same food. The turkey breast was my go-to in the past, so I was excited to try the chicken breast. Unfortunately, I wish they had kept the turkey instead. The chicken itself was fine. It was tender and not chewy at all.
However, the rest of the dish was underwhelming. Despite this, I would order it again. The other dishes do not look appetizing to me, but I am also more of a plain eater. Once the buffet returns on August 28, I imagine there will be more options to choose from to satisfy all palates.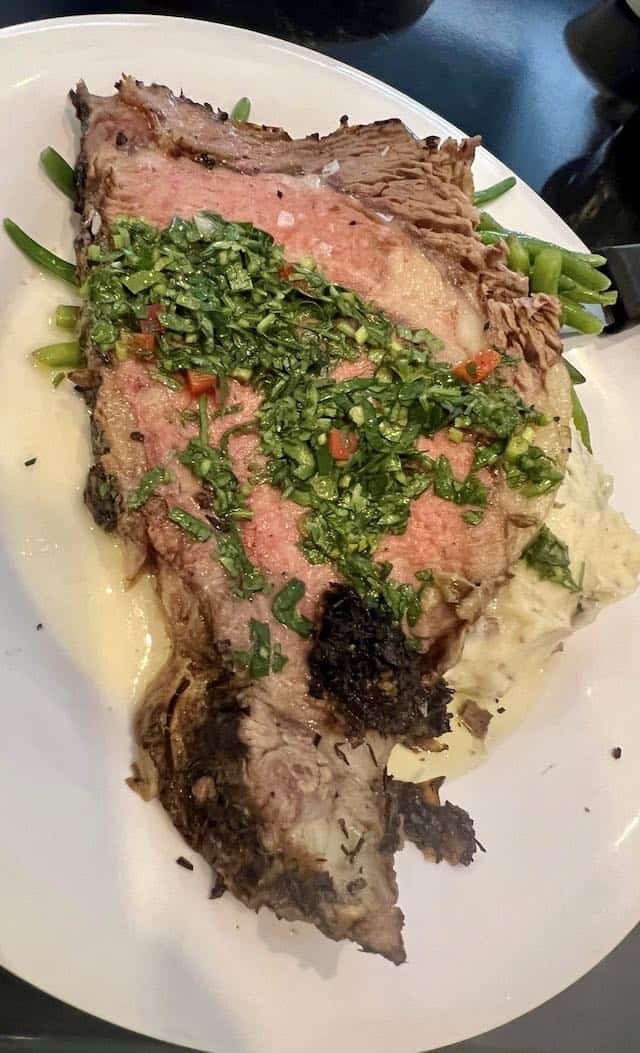 The rest of the table enjoyed the prime rib which is the same as it has always been. It is my second favorite dish to enjoy here at Hollywood & Vine.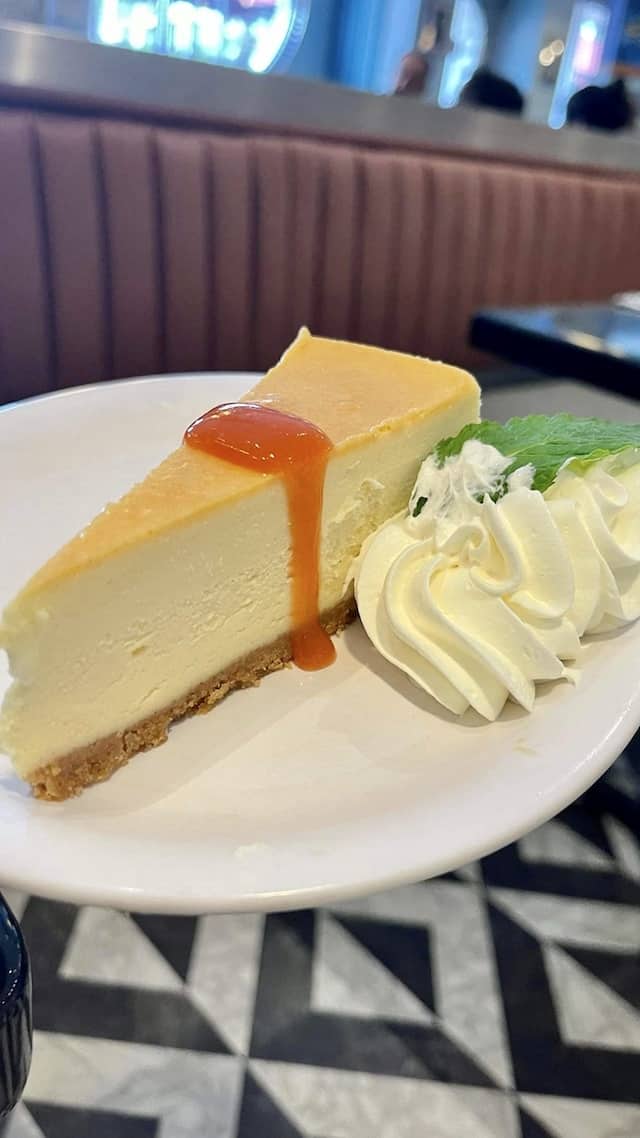 We also enjoyed two desserts that have been on the menu a while: the lemon cake and creme brûlée. The white chocolate cheesecake is new, and while the cheesecake itself was good, the sauce was a bit exotic with the guava.
Summertime Dine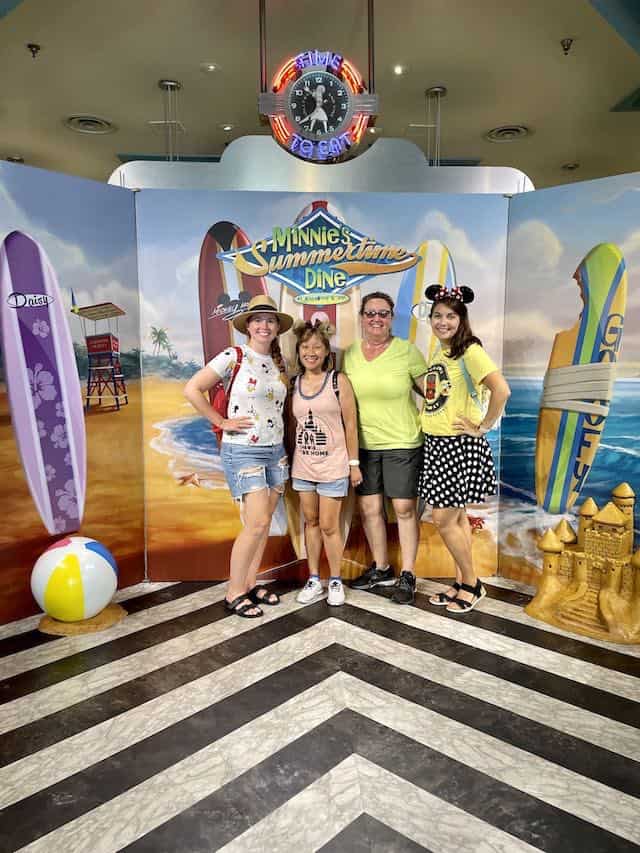 When you first walk into Hollywood & Vine, you will notice the giant backdrop. The display features beach balls, sand castles, and a sign that read "Minnie's Summertime Dine". It makes for the perfect photo opportunity before or after your meal. However, there are no characters present to pose with you.
The characters do come out during your meal! All of the characters come out to the tables individually. They do a wonderful job interacting with each table. I noticed they paid special attention to tables with children (as they should), but they also made sure to pose for photos with everyone. Have those cameras and autograph books ready!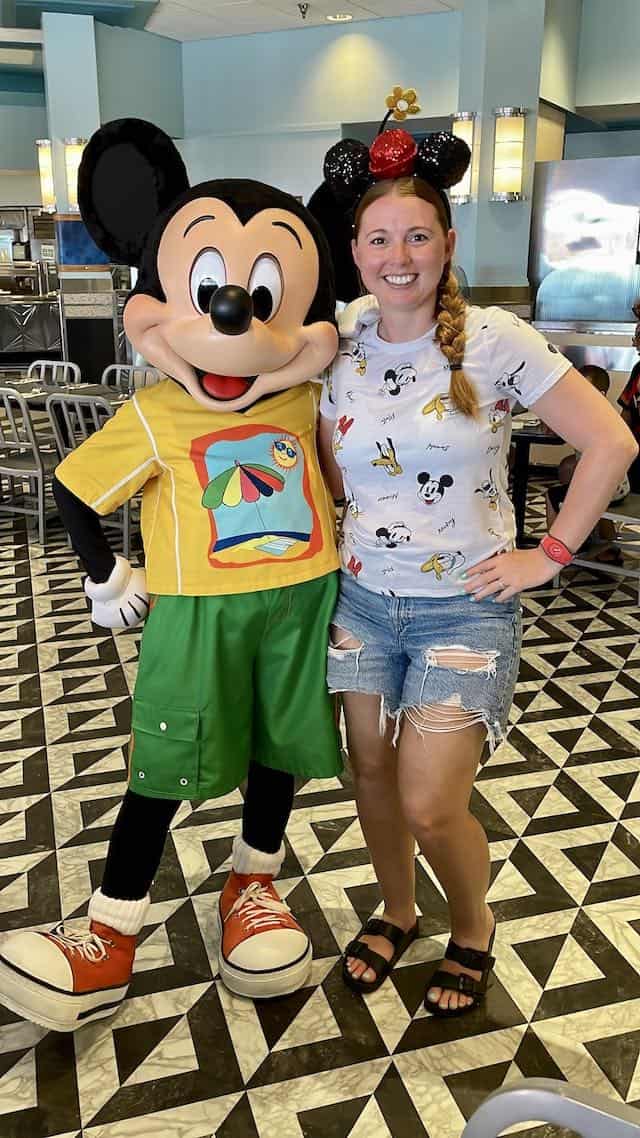 The characters all come out at the same time but split up into two groups to meet with the two sides of the restaurants. Then, they switch! For Summertime Dine, Mickey is in green shorts and a yellow shirt.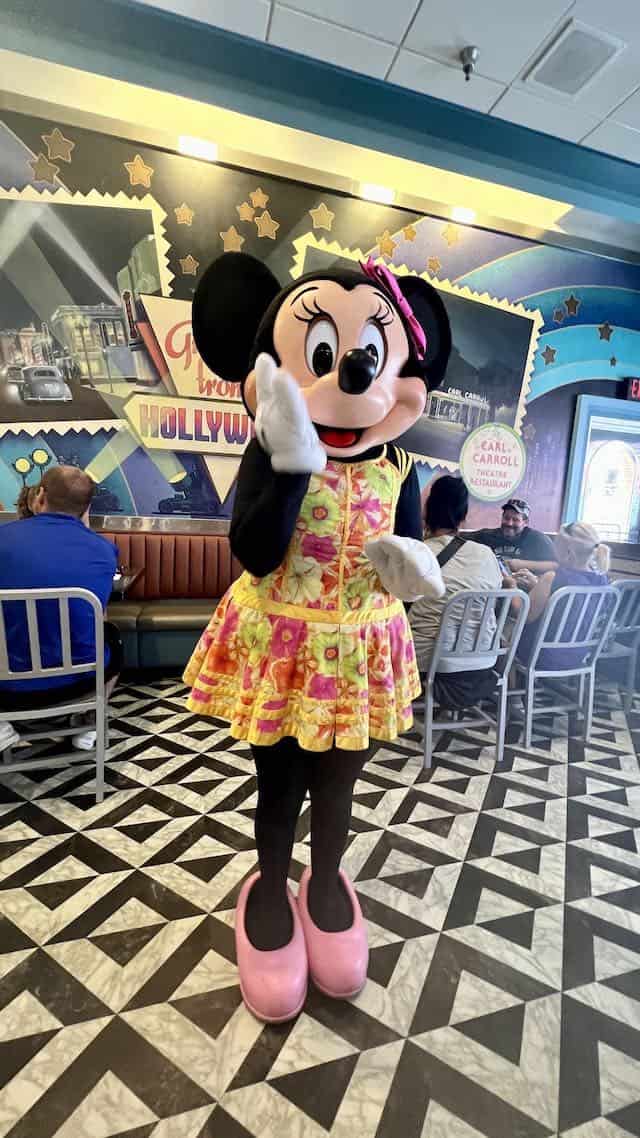 Minnie wears a beautiful floral dress with yellow trim. The pink shoes and bow complement the outfit perfectly!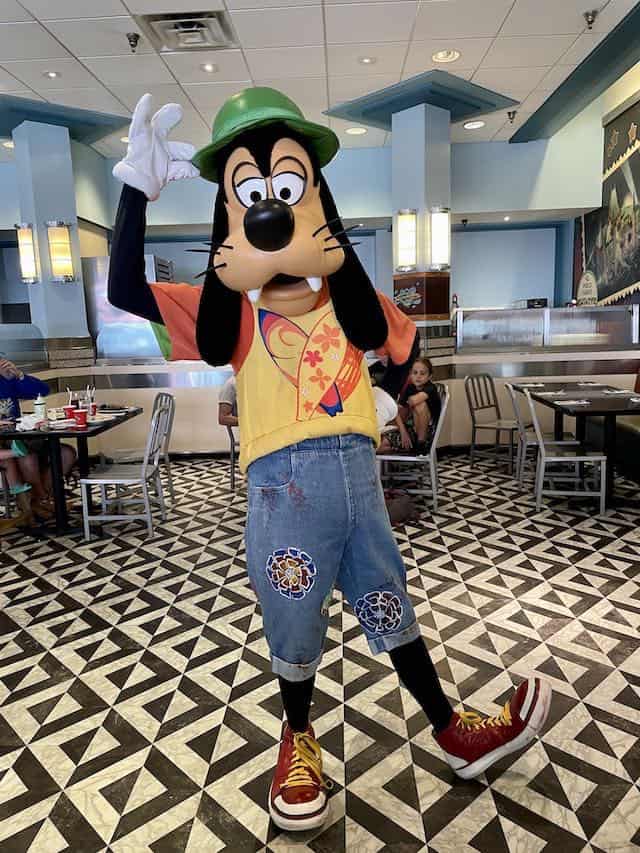 Goofy dons jean shorts and a yellow and orange surf shirt. I love his sneakers and green hat! Pluto wears a simple blue and yellow collar. Poor Pluto doesn't usually get the most exciting costumes.
Final Thoughts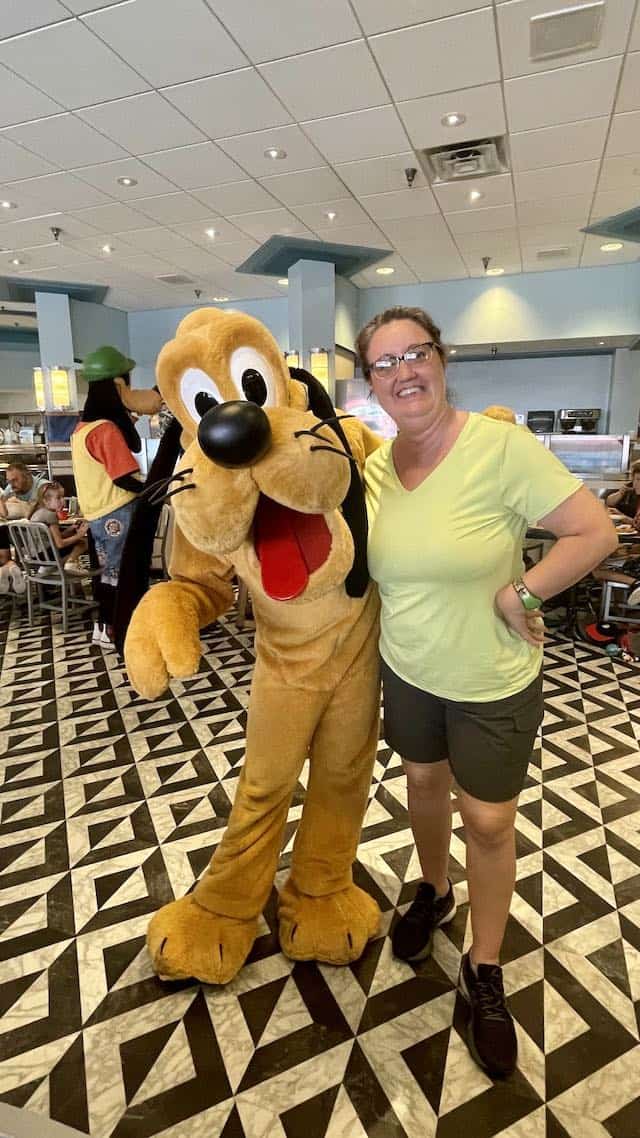 Hollywood Studios typically ranks last for me in terms of food options. So, why do I keep coming back to Hollywood & Vine? The character interactions are so fun, and I enjoy seeing them in their unique outfits! It is the only character dining in the park.
The food is just okay for me. Again, when the buffet returns later this summer I think the food options will be able to please a wide variety of eaters. Buffets are always good for that, right?
What are your thoughts on Hollywood & Vine? Do you enjoy the food and characters? Let us know in the comments below and on Facebook.
Are you planning a vacation? Reach out to our trusted travel agency sponsor Authorized Disney Vacation Planner
Mouse Class Travel
!