We found a delightful quick-service restaurant that most people completely overlook.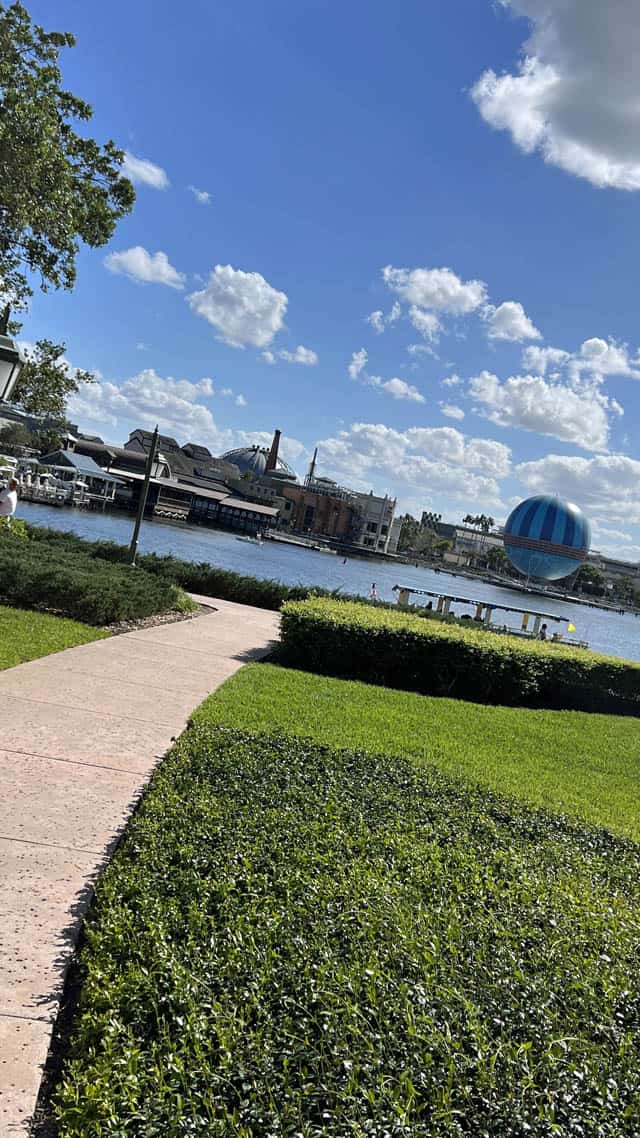 Every once in a while you get the joy of stumbling across one of Walt Disney World's hidden gems in its wide realm of dining. These are the sleepers that you just don't ever hear all that many people talk about. What fun it is when you try something you have never even heard of on a whim and end up LOVING it. Such is the case with this little hidden Gem.
For example, you hear a lot about hot ticket restaurants like Space 200, Be Our Guest, and Le Cellier. As a result, you tend to hear a lot of mixed reviews. People either love them or complain about them. But you hear less about consistently delicious places like Grand Floridian Cafe and Kona Cafe. Yet sometimes the very best dining experiences in Walt Disney World come from the places no one talks about.
Chip 'n' Dale's Cafe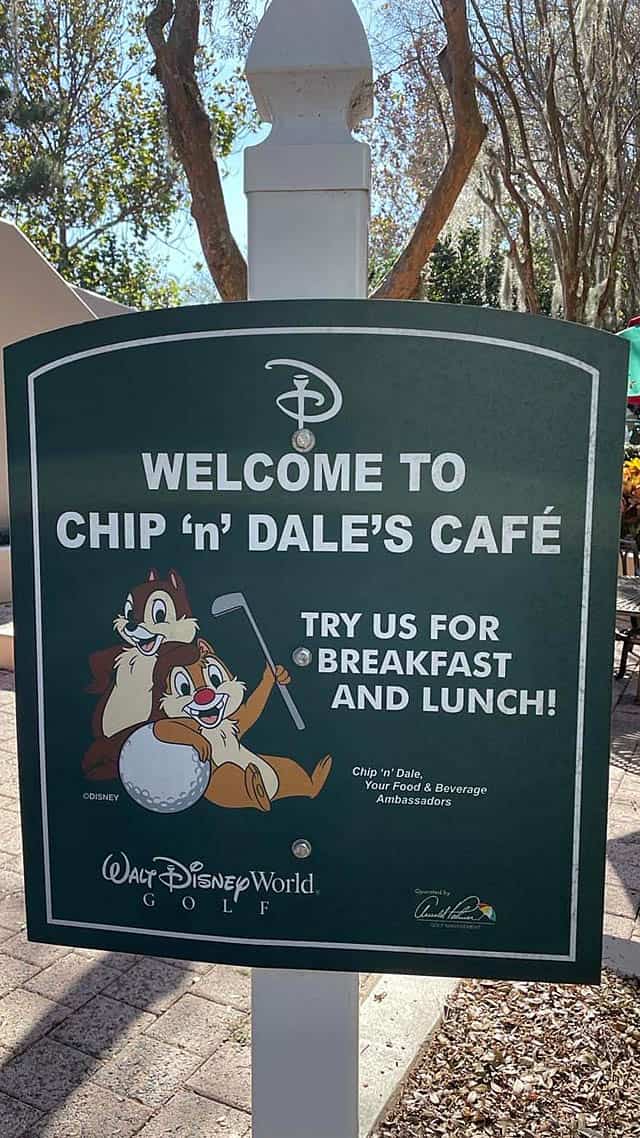 Nestled away near Disney's Lake Buena Vista Golf Course, Chip 'n' Dale's Cafe is a little eatery branded as a "Snack Stand." Perhaps this is because you really must take everything to go. But this little gem of a restaurant is far from being just a snack stand.
Rather, it feels more like a full-fledged deli. Not only can Guests enjoy breakfast sandwiches, but they can also choose from a variety of deli-style sandwiches, snacks, and refreshing beverages.
Unless you are playing golf at Lake Buena Vista Golf Course, you may have completely missed out on this place. This is a shame as it is one of Walt Disney World's most delightful places for lunch.
A Quiet Location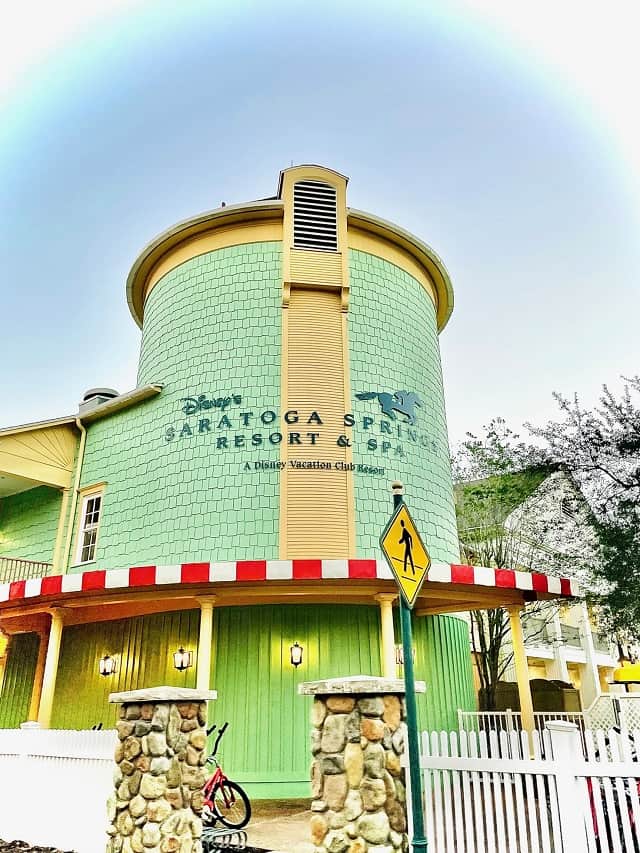 Chip 'n' Dale's Cafe is located in an out-of-the-way nook of Disney's Saratoga Springs Resort & Spa. This, of course, is one of Walt Disney World's DVC resorts although it does have rooms available at the rack rate as well. I am not a DVC member and rely on renting DVC points to stay at resorts like this one. For more on renting DVC points, click here.
Chip 'n' Dale's Cafe is attached to the main building near the golf Pro Shop. However, it is available to everyone, not just the golfers. All you need to do is head downstairs from Artist's Palette, the resort's primary quick-service dining and shopping location.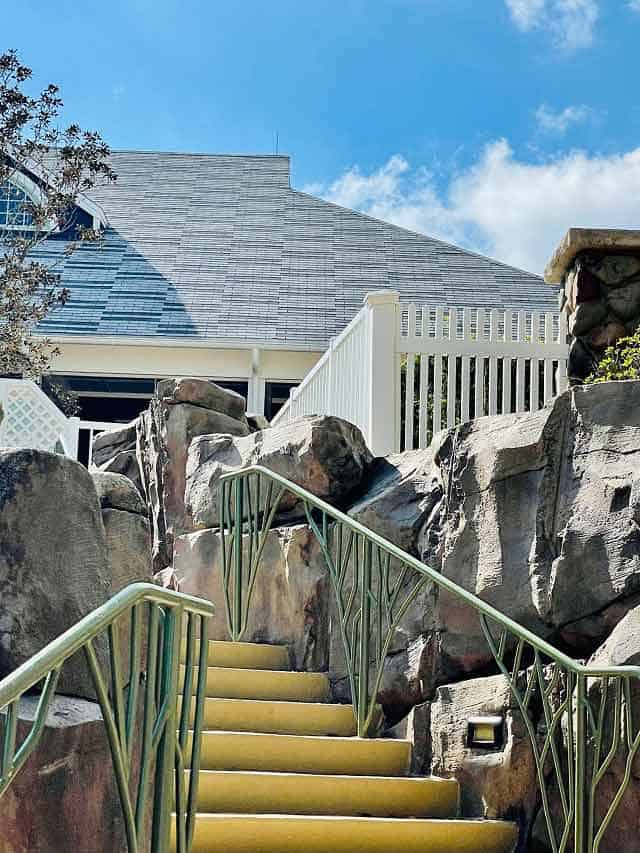 Artist's Palette is all well and good, but it does primarily serve dishes relatively common to Walt Disney World quick service spots. Who knew that just steps away you can order a smorgasbord of delicious sandwiches and do some shopping in the pro shop while you are at it? Often it is only the golfers who visit this delightful place.
Menu Items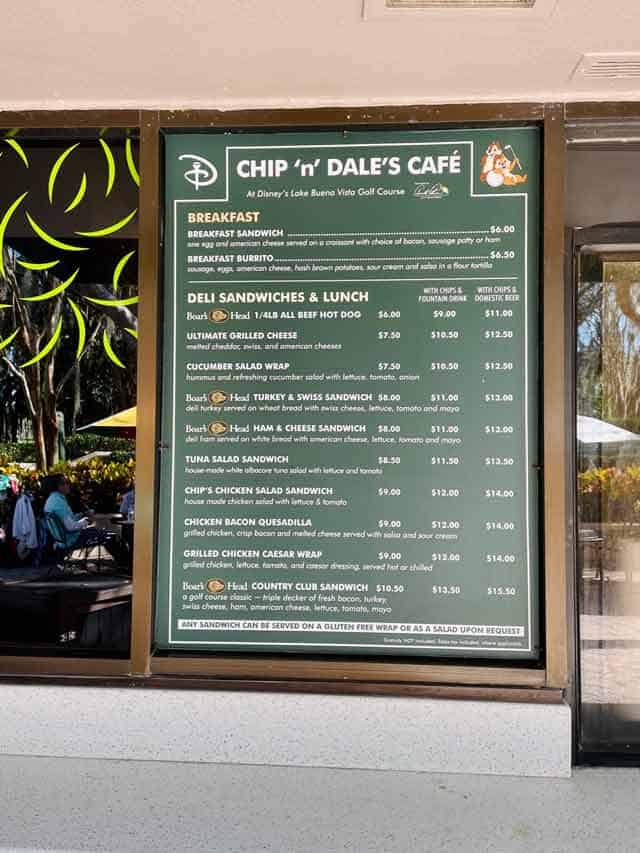 The breakfast menu at Chip 'n' Dale's Cafe is relatively modest, boasting just two sandwiches. But the lunch menu includes 10 entree selections which can be purchased a la carte or as combos with either soft drinks or beers. There are also plenty of other snacks and a few candies. All of the items are prepared to be taken to go for outdoor or in-room dining.
Most of the sandwiches are made with Boar's Head meats. In addition to sandwiches like a turkey club, you can order an ultimate grilled cheese sandwich, a chicken salad sandwich, a quesadilla, or a hot dog. The prices are, in some cases, less and are certainly not more than what you would pay in other parts of the park. For example, a hot dog is only $6 here.
What We Ate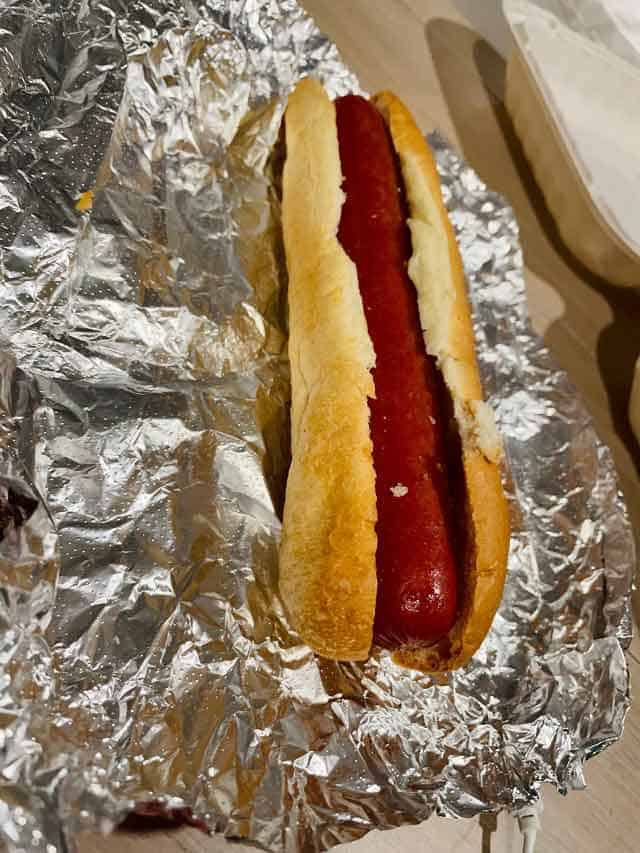 On our visit to Saratoga Springs, we found this place almost by accident. It was, of course, a happy accident! After we found it, we had one of those situations where we knew we needed to eat and refuel before we headed out to the parks for the evening, but no one was especially hungry. We did not want to spend time enjoying a table service restaurant because rides were on the agenda. So, we decided to grab a few things to try from Chip 'n' Dale's Cafe.
My (Katie's) husband and our little girl got a hotdog to split. It was a Boar's Head 1/4 lb all beef hotdog, and it was served with a pickle. Both of them absolutely loved it. In fact, they enjoyed it so much that they had another later in the trip. I do not eat hotdogs, so I have to take their word for it when they say this is one of Disney World's best hotdogs.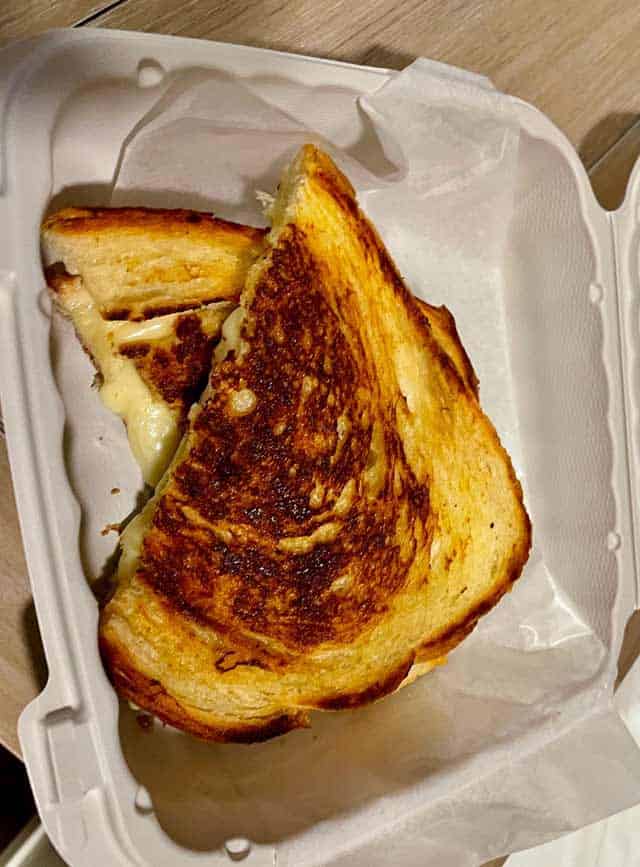 My little boy and I ordered the Ultimate Grilled Cheese sandwich. This sandwich is cheddar, Swiss and American cheeses melted between two slices of freshly baked bread. They were not kidding when they called this thing the "Ultimate" Grilled Cheese. It was absolutely delicious. It was buttery and grilled to toasty perfection.
The blend of cheese was flavorful and delightfully melty. I can confidently say that I have never had a better grilled cheese sandwich at Walt Disney World. This thing is the ultimate in vacation comfort food!
Final Thoughts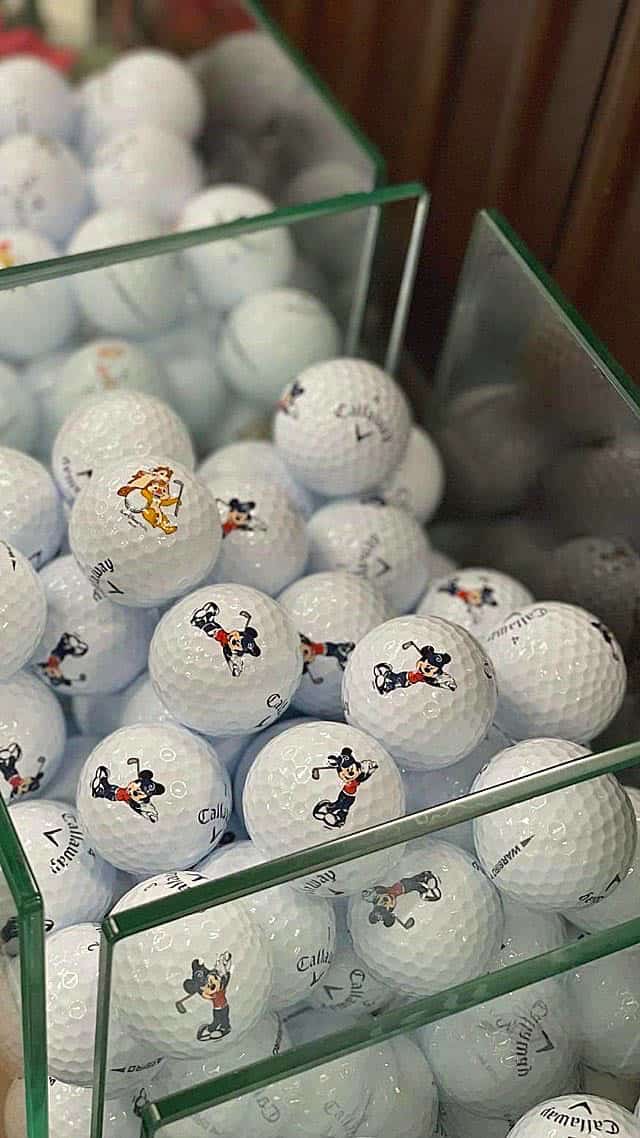 I am excited to enjoy a bite to eat from Chip 'n' Dale's Cafe on my next trip to Disney's Saratoga Springs Resort & Spa. It is a wonderful place for a quick but delicious bite. I have never hit it at a time when there was a long line, but perhaps there can be as lunch rolls around on the golf course. You may just find it to be some of the best sandwiches you will have on your Walt Disney World vacation.
If you happen to be golfing at Disney's Lake Buena Vista Golf Course or staying at Disney's Saratoga Springs Resort, give it a try!
Have you ever had a chance to enjoy lunch at Chip 'n' Dale's Cafe at Disney's Saratoga Springs Resort & Spa? What did you try there? Did you love it? Please, let us know in the comments or join our friendly crew to continue the conversation on Facebook.

Are you planning a vacation? Reach out to our trusted travel agency sponsor Authorized Disney Vacation Planner
Mouse Class Travel
!