A new refurbishment project has started at the Polynesian. Get the details on where the project is taking place and how it might affect your stay.
Polynesian Changes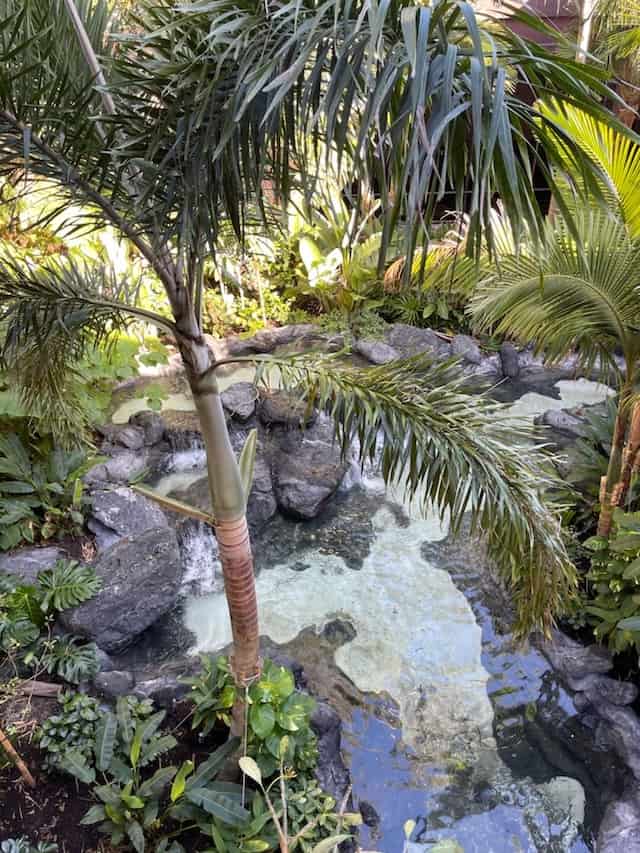 The last year and a half has featured many refurbishments around the Polynesian resort. There are new Moana rooms, DVC refurbishments, and club level enhancements. In addition, there was a new arrival experience and water features (like the one pictured above) added to the front entrance. Maggie has a review from a recent stay in the Moana rooms, and Jaelyn has a review of newly refurbished DVC studios.
In addition, news of a Polynesian DVC expansion dropped last month, and I (Joe) was disappointed that Spirit of Aloha will not be returning. I was happy to see, however, that a pre-pandemic service is returning. The links above can get you caught up.
New Refurbishment Work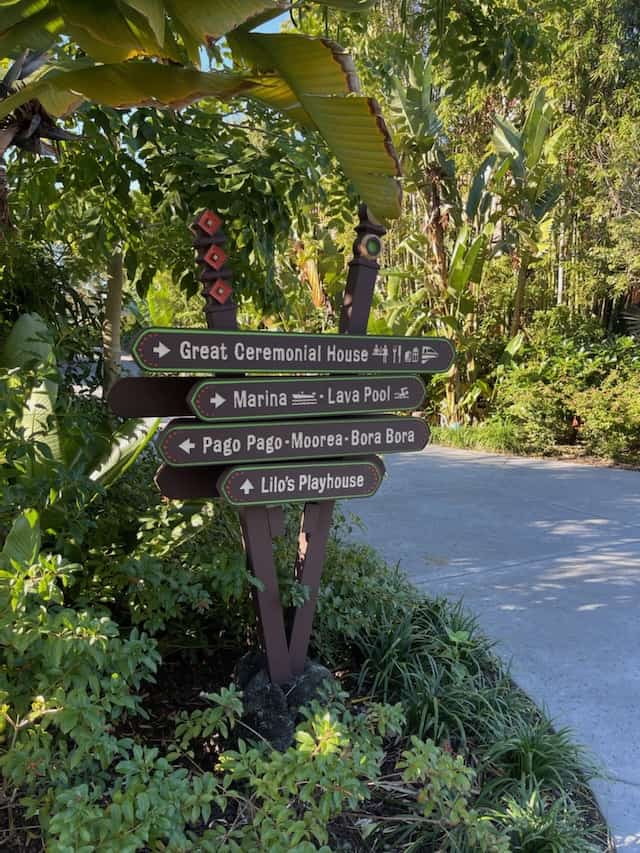 A new refurbishment project is taking place that is affecting beach access and movement on some of the walkways. Work is being done on a section of underground pipes near the club level Hawaii building.
Over the last few months a similar project was completed on the other side of the Hawaii building. This type of work can be expected when you are dealing with a 50 year old resort that was one of the 1971 originals.
On the screenshot below you can see a red box near the beach. That is roughly where walls are set up for this project and where digging is taking place. Guests headed to the beach while using the path alongside the Hawaii building can get to the beach by walking through the corner section of the Lava Pool and out to the beach.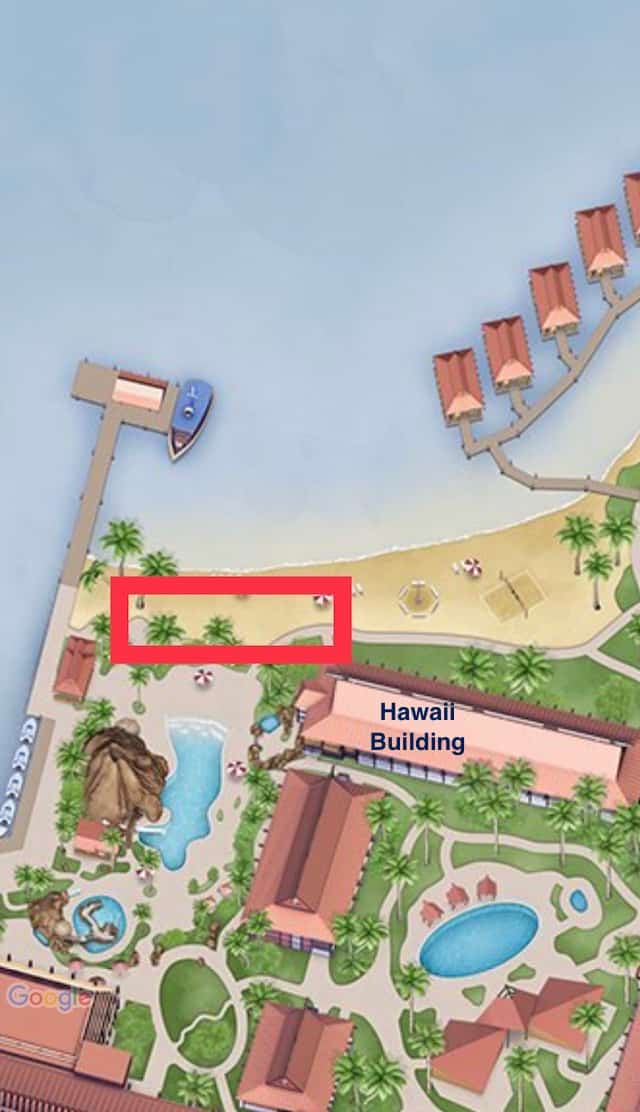 Disney has not announced any details or timeline for the project. In addition, we are not sure if there is a next phase planned for further pipe work near the beach. Thankfully this project seems to be just a minor inconvenience right now. Most seating is still available for fireworks viewing and it is not affecting picture opportunities too much.
The picture below, taken in 2021, is the section of walkway and beach that are affected.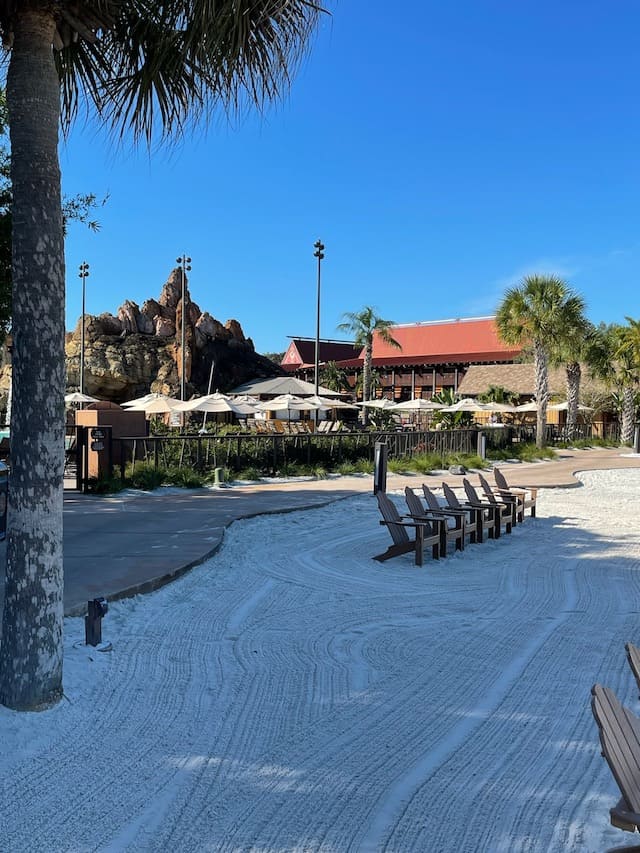 Do you have an upcoming stay at Disney's Polynesian Village Resort? Do you utilize the beach at the Polynesian? Let us know in the comments below or on Facebook!