Walt Disney World has been busy completing projects for the 50th Anniversary. Many projects were completed earlier this month while others will be completed throughout the 18 month celebration. Check out the BIG development for Magic Kingdom's newest attraction.
50th Anniversary Celebration
Earlier this year, Walt Disney World announced that the 50th Anniversary celebration would continue for a full 18 months. For the beginning of this celebration, Guests are able to enjoy 2 new nighttime shows with Disney's Enchantment and Harmonious. Guests visiting EPCOT are able to enjoy the newest attraction, Remy's Ratatouille Adventure.
Other projects would be enjoyed later in this 18 month celebration. This will include Guardians of the Galaxy Cosmic Rewind for EPCOT and Tron in Magic Kingdom.
Opening of Tron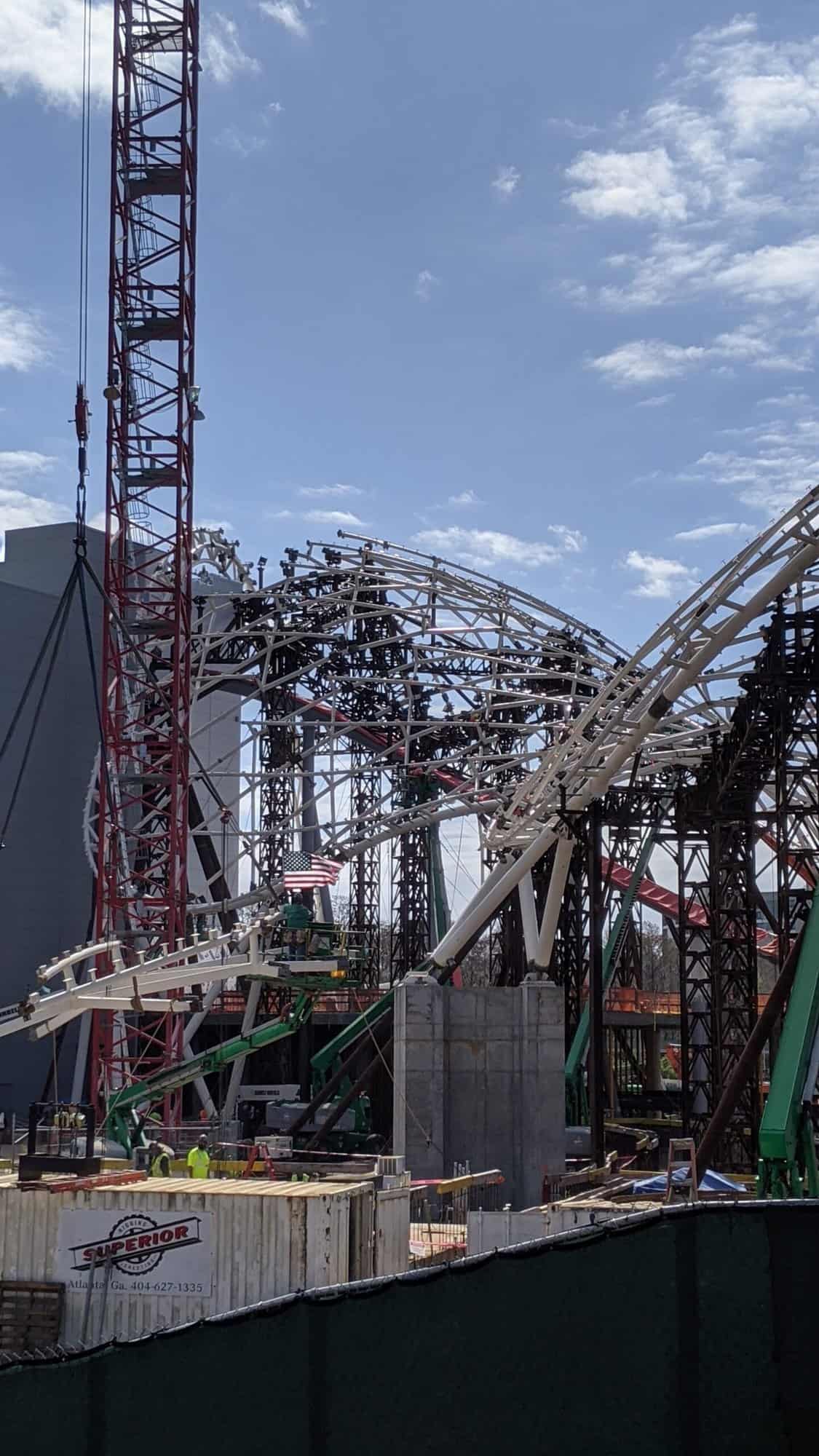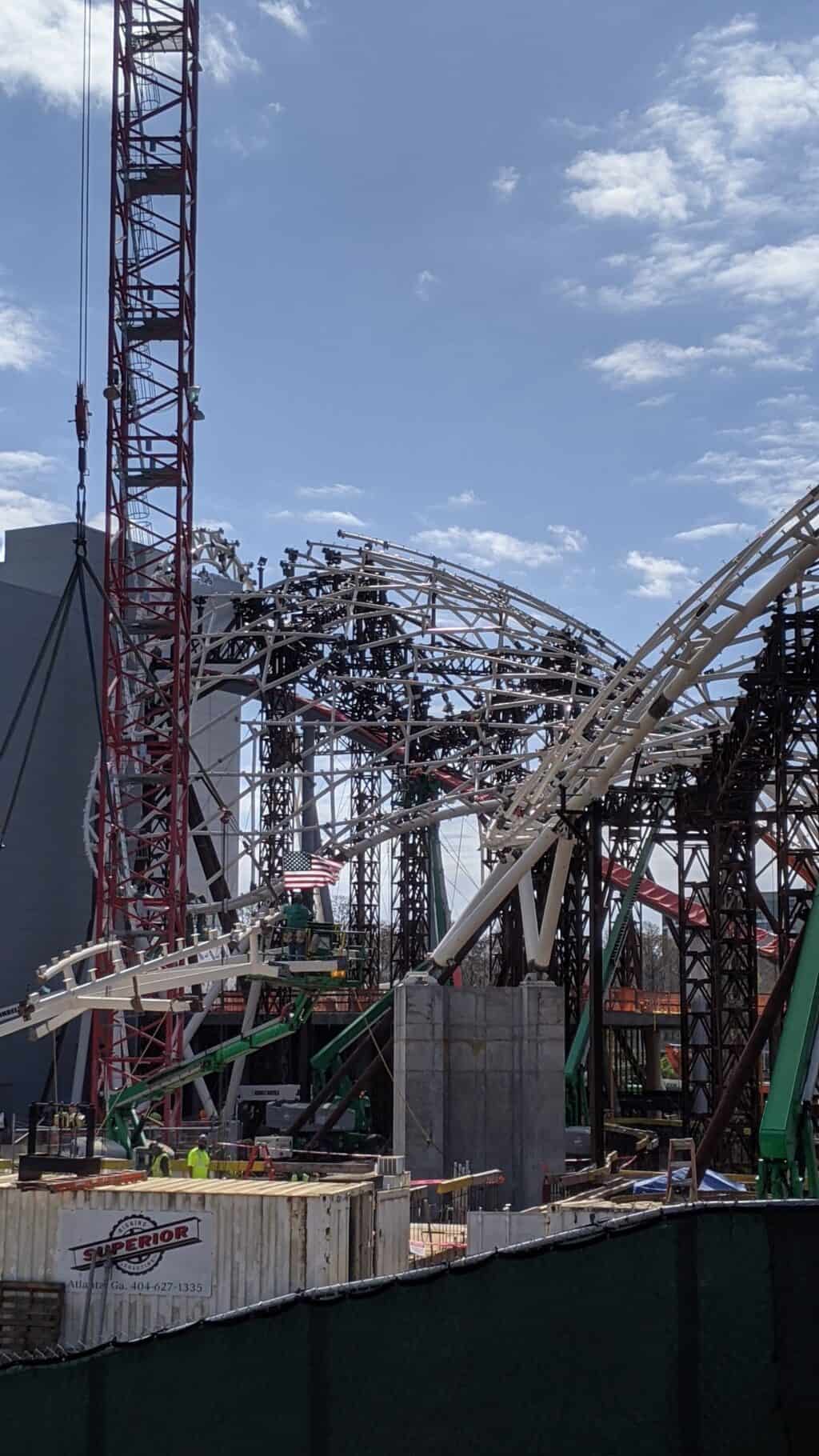 Tron Lightcycle Power Run roller coaster was first introduced to guests at Shanghai Disneyland Resorts. In this thrilling attraction, riders hop aboard motorcycle-style ride vehicles as they speed through the dark ride. It is all the more thrilling because it is one of the fastest indoor coasters in the history of Disney's parks.
The attraction is based on Disney's 1982 film TRON. The movie has the distinction of being the first film to combine live-action sequences with computer-generated and animated elements. You can even check out a ride and learn video from this amazing attraction HERE.
Originally announced in 2017, we were all hoping to ride TRON before the 50th anniversary of Magic Kingdom later this year. We reported back in October that the attraction likely wouldn't open until the spring or summer of 2022 instead. You can read more about the delay HERE.
HUGE Progress
As construction continues on Tron in Magic Kingdom's Tomorrowland, today a very interesting sight could be seen at the TTC Tram Overpass Bridge. The Coaster Crew shared this image on their Twitter Page.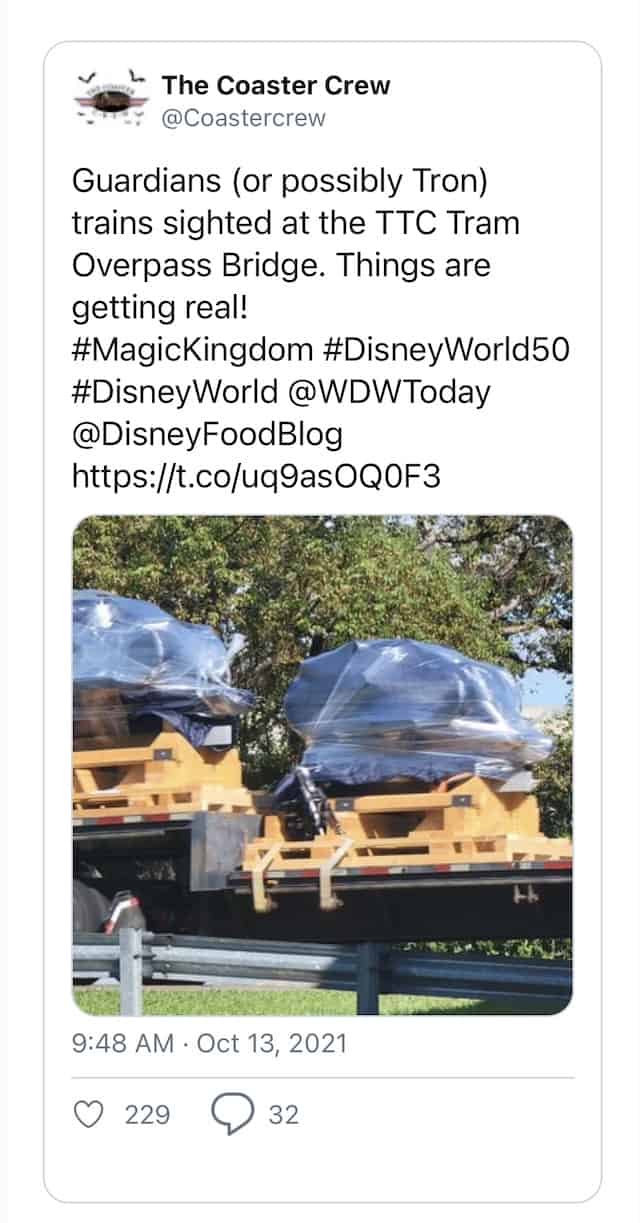 These appear to be ride vehicles that will be used for Tron. This is an amazing development! With ride vehicles arriving, this will allow testing of Tron to begin soon. Although Walt Disney World has not released an actual opening date for Tron, great progress is being made.
Today it appeared that ride vehicles for Tron were being delivered to Magic Kingdom.
Are you excited about this newest attraction Tron? When do you think that it may open? Will you be first in line for opening day? Share your thoughts with us on our Facebook Page.