Have you looked over the food menus and decided on what foods you want to enjoy only to find a long line when you get there? Is that food really worth the wait? Here are my honest thoughts on France's festival food.
Food and Wine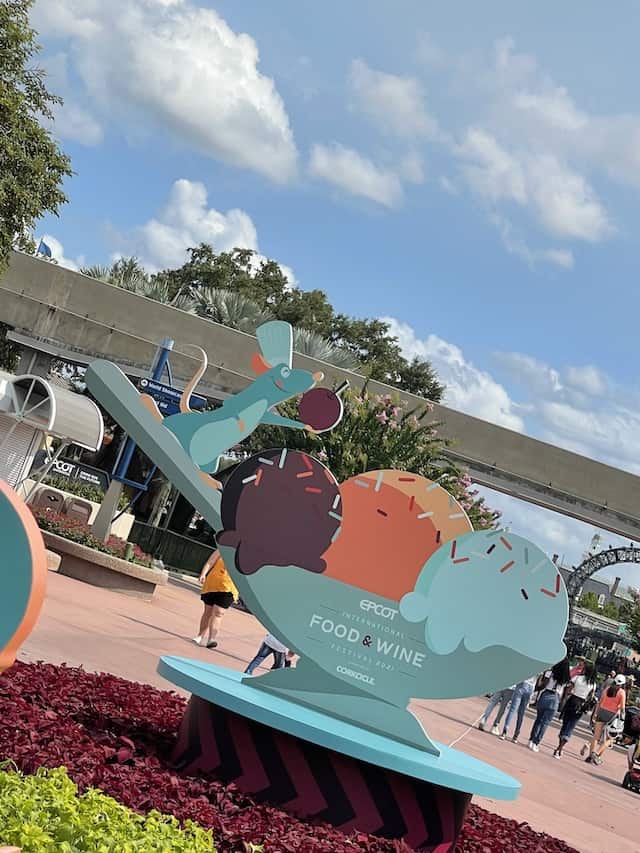 This year the Food and Wine Festival started early. Months early!
This worked out well for me, as it lined up perfectly with my most recent visit. I love walking around EPCOT and trying all the different foods from various countries.
I love the tasting size portions. It is just the right amount to be able to try many different plates throughout your visit. However, watch out! Those small plate prices add up quickly!
Food and Wine 2021 Reviews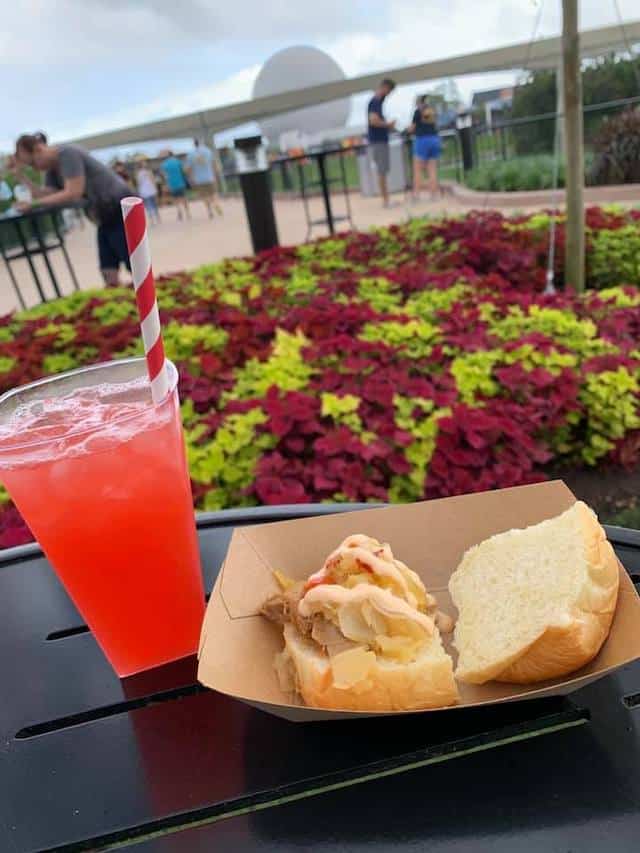 The Kenny the Pirate writing team has been in the park and sampling the food and giving you readers honest reviews. We have shared with you some of our favorite foods and not so favorite foods during the festival so far.
Here is a list of booths you can read our reviews:
This is my favorite festival at EPCOT. What is yours?
France Food Booth
When the menus came out for the Food and Wine Festival, I knew that I wanted to try some of the items at the France booth. They sounded delicious.
Believe it or not, I have never tried the France booth during the Food and Wine Festival. With several new offerings, this was one I wanted to visit.
I was most looking forward to the France Food & Wine offerings.
The first day we were in EPCOT the line was so long! The line can be deceptive as it weaves around the booth.
I am also pretty sure it was as hot as the sun this day. Okay maybe not, but it was close! Waiting in this long line with kids in tow (family vacation) was not going to be pretty.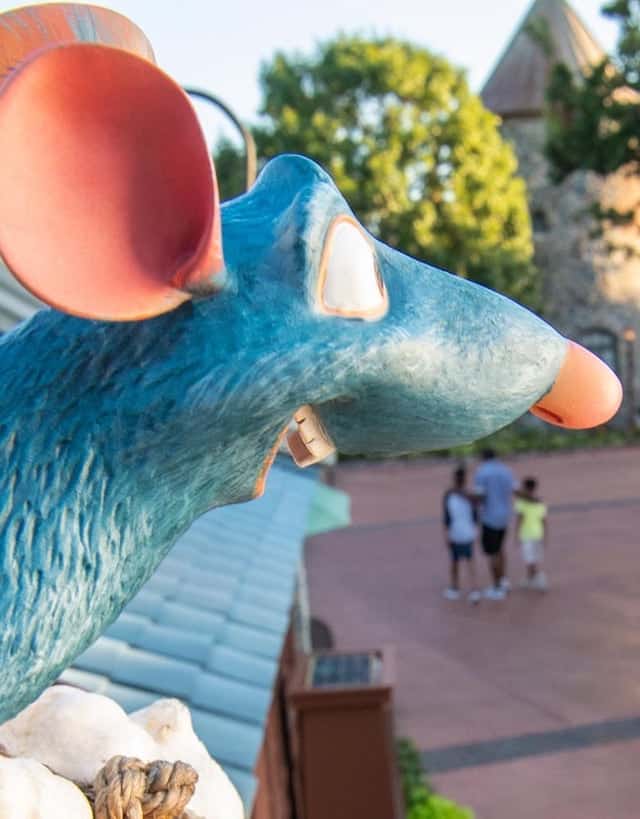 So unfortunately, we made the decision to skip the France booth this day. Note to self, plan adult trip or solo trip during Food and Wine Festival.
The last day of our stay we ventured through EPCOT again. The line at the France booth didn't seem so long. I decided to give it a shot. I probably waited around 15 to 20 minutes from the time I got in line to when I got my food. Not awful but not great either.
After getting the food, there were plenty of tables around to enjoy our dishes. Unfortunately, rain had rolled in and we enjoyed our food quickly before the rain destroyed it.
The Menu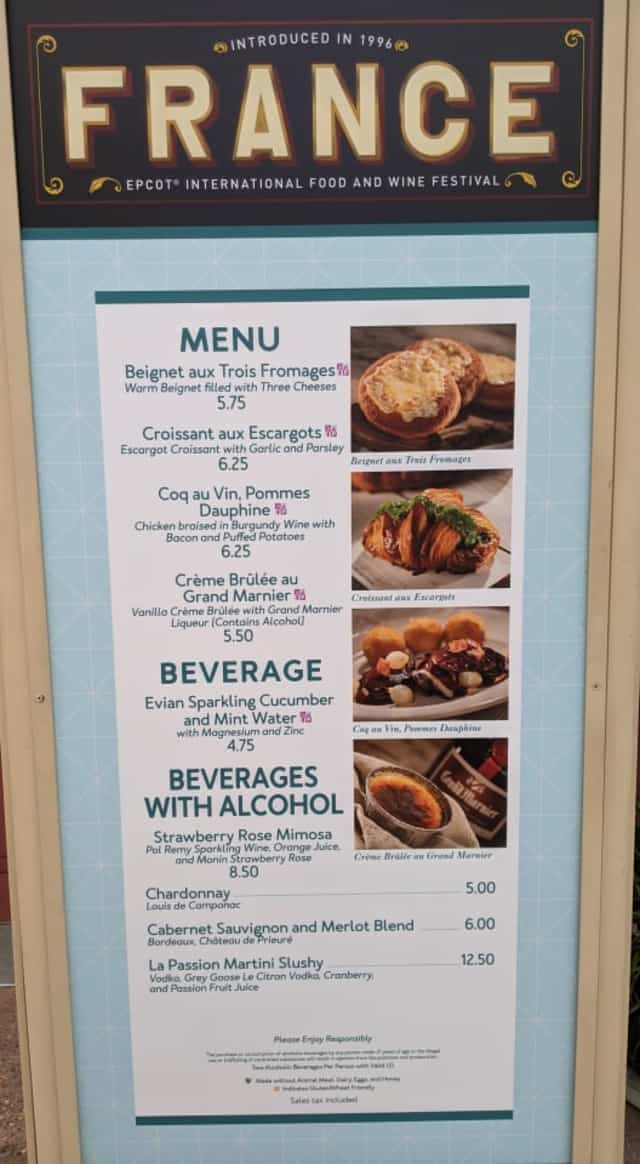 The France Booth has four food offerings and six beverage offerings. See below:
Food:
Beignet aux Trois Fromages: Warm Beignet filled with Three Cheeses (new)
Croissant aux Escargots: Escargot Croissant with Garlic and Parsley
Coq au Vin, Pommes Dauphine: Chicken braised in Burgundy Wine with Bacon and Puffed Potatoes (new)
Crème Brûlée au Grand Mariner: Vanilla Crème Brûlée with Grand Marnier Liqueur (contains alcohol; new)
Beverages:
Evian Sparkling Cucumber and Mint Water with Magnesium and Zinc (non-alcoholic)
Strawberry Rose Mimosa: Pol Remy Sparkling Wine, Orange Juice, and Monin Strawberry Rose
Rosé Pétillant Méthode Traditionnelle Champenoise: Rosé Sparkling Wine, Pink Flamingo
Chardonnay, Louis de Camponac
Cabernet Sauvignon and Merlot Blend, Bordeaux, Château de Prieuré
La Passion Martini Slushy: Vodka, Grey Goose Le Citron Vodka, Cranberry, and Passion Fruit Juice
Review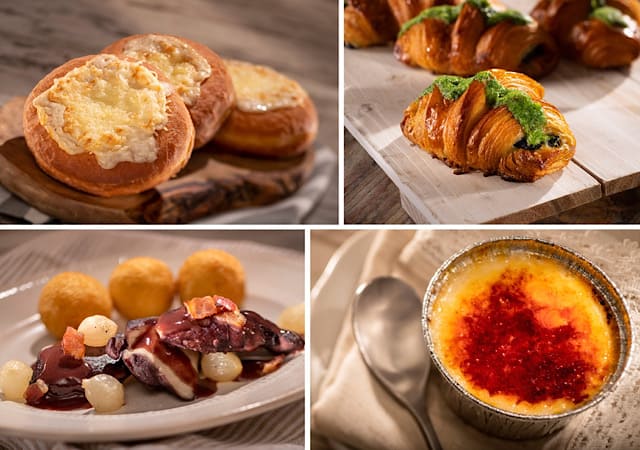 When I got to the booth I decided I would try the Beignet aux Trois Fromages, Creme Brulee au Grand Mariner, and the Strawberry Rose Mimosa. The food came out quickly and was fresh.
I started with the Beignet aux Trois Fromages. This was served warm. I thought this would have more flavor. I felt the beignet itself was good, but I did not feel the cheeses were.
Maybe I was expecting it to be a more sweet and savory mix, but I felt like this option fell flat for me. I was hoping the cheeses would be richer. I wouldn't order it again.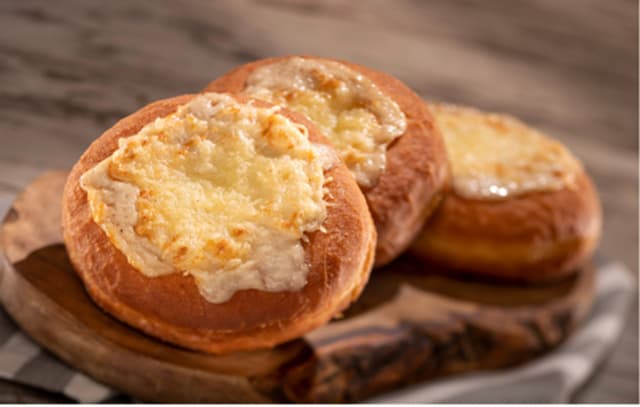 The Creme Brulee au Grand Mariner was delicious and hands down a must-get item. The custard was smooth, rich, and creamy. The caramelized sugar coating was perfect. I wish the dessert was just a bit bigger, as I was left wanting to lick the bowl clean. I would recommend this dish and would get again.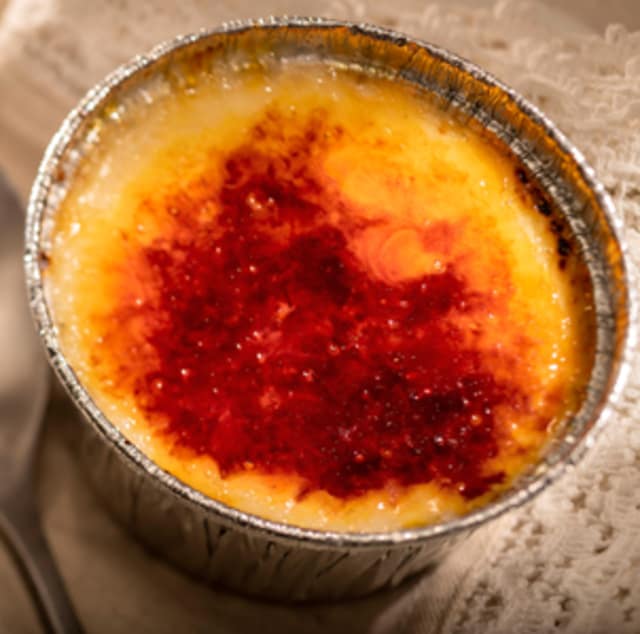 The last item I got was the Strawberry Rose Mimosa. This cocktail was light and refreshing. It had just the right amount of sweetness and bubbles without being too much.
Overall, I thought the France Booth offered a fun menu. I wouldn't wait in the line again for the Beignet, but the Creme Brulee was worth it!
Have you tried the France Booth at the Food and Wine Festival? Do you plan to? What did you think of the menu offerings this year? Let us know on the Kenny the Pirate Facebook page. Don't forget to join the KtP crew page too!
-Heather Alosa