LATEST VIDEOS
Subscribe to my Youtube!
LIVE - Just Mousing Around
Just Mousing Around - LIVE
LIVE - Just Mousing Around
Have you ever noticed this little Animal Kingdom Secret? Find out where to spot the park's hidden characters.
Animal Kingdom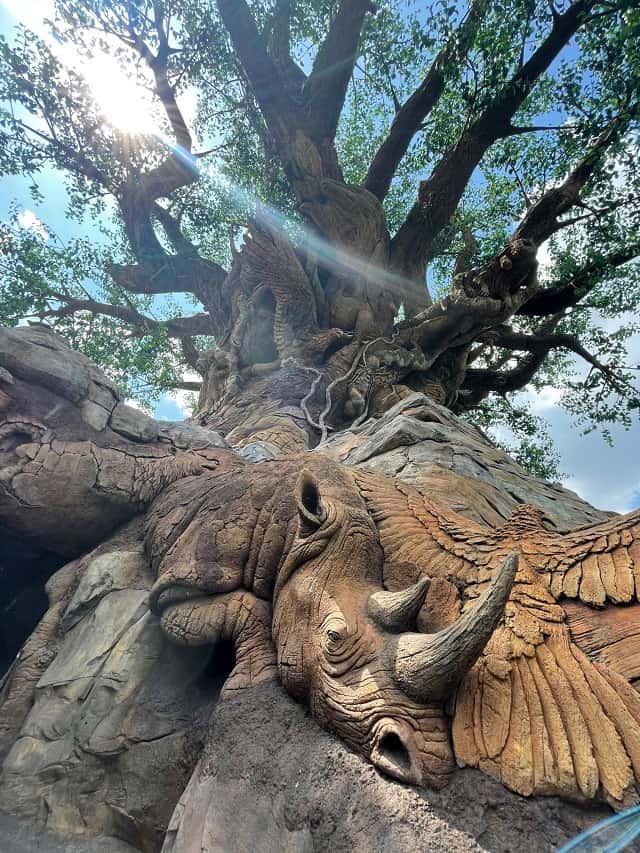 Anyone who loves Disney's Animal Kingdom will tell you that one of the best parts of the park lies in the countless details. Joe Rohde and team of Imagineers who designed the park truly thought through the aesthetics of everything from the biggest attraction to the tiniest nooks and crannies.
I personally notice something new every time I go. In fact, I love looking at the Tree of Life to see details I have never noticed. But on my last trip, one of the Cast Members I encountered had a special treat in store for me.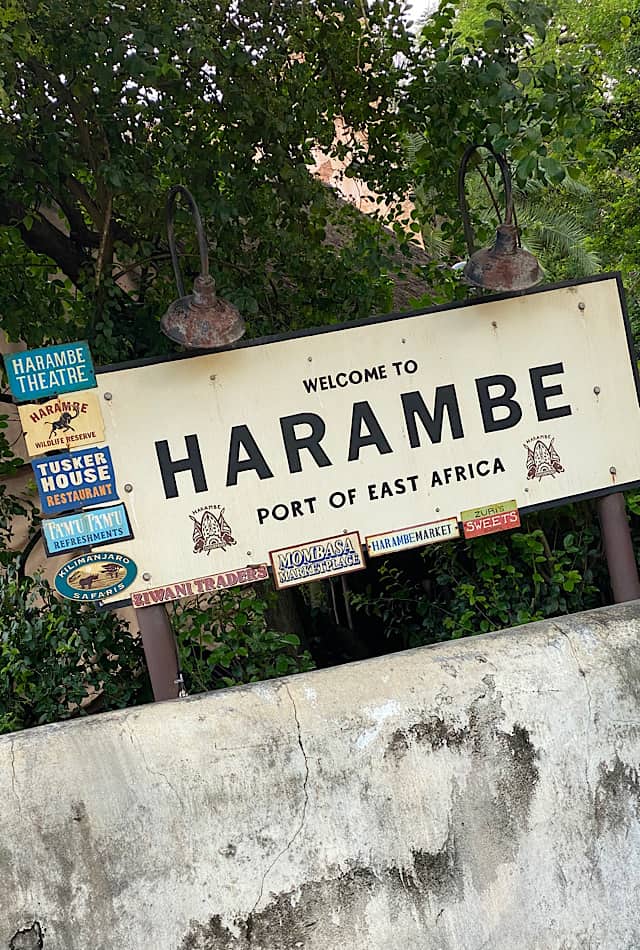 It started when I (Katie P) was standing in line at Tamu Tamu Refreshments debating whether I would have a Chocolate Twist or a DOLE Whip. A cast member was sweeping the area nearby, and I said hello to her.
She stopped what she was doing and said, "Do you like Hidden Mickeys." I was slightly caught off guard, but I said yes, of course. After all, what is more charming than discovering a Mickey shaped detail?
"Did you know that Animal Kingdom has other hidden characters?" she asked. I did not know. I'd never thought about trying to spot anything other than hidden Mickeys around the park.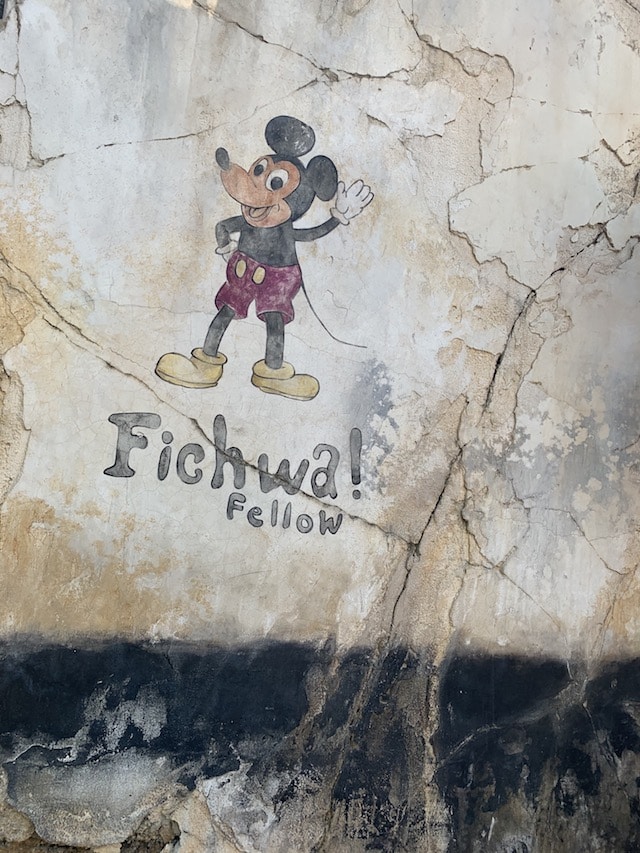 She smiled and motioned for me to follow her. "Come. I will show them to you if you'd like to see."
I could not escape my curiosity. So, I did what any devoted Disney fan would do. I hopped out of line and went to see the hidden characters. My Disney snack fix would have to wait.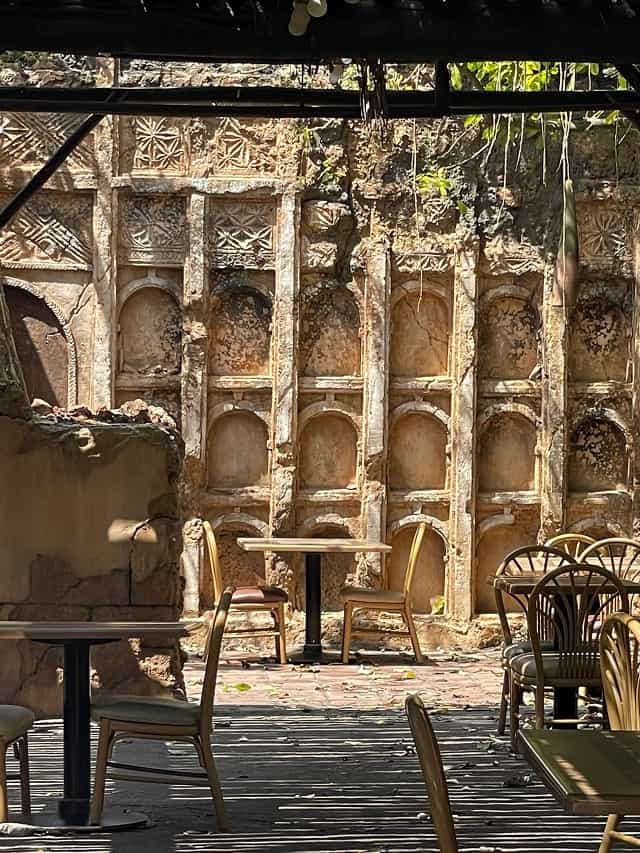 The cast member led me to the Tamu Tamu Courtyard, which is, unsurprisingly, relatively close to Tamu Tamu Refreshments. It is situated directly across from Tusker House.
I had never really paid it much mind before; in fact, I can't even recall noticing it on previous jaunts to the park. However, I found the tree shrouded courtyard to be a beautiful place.
I did vaguely remember reading that fellow writer Rebecca had once used the venue to host a private event. To read all about the experience, click here.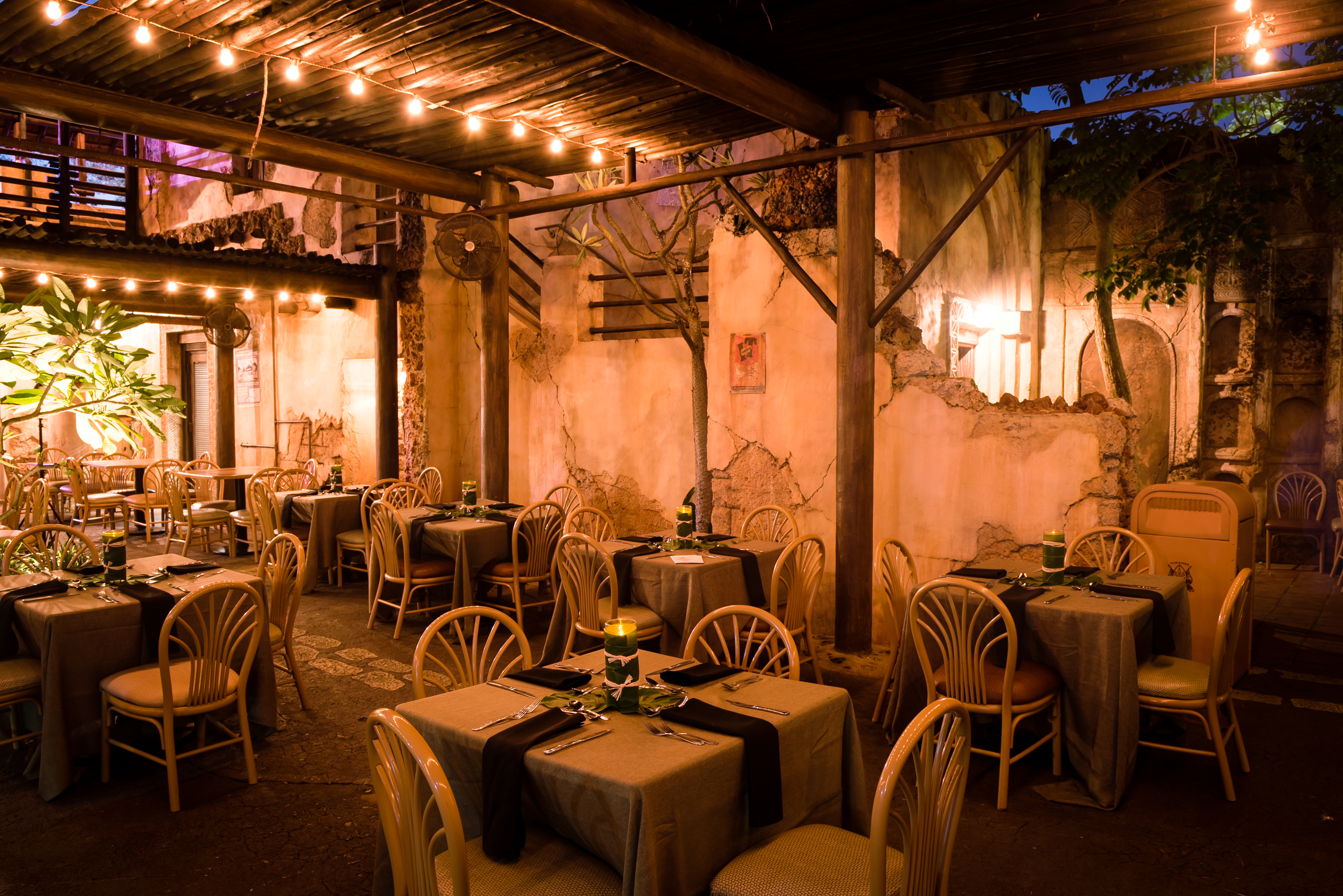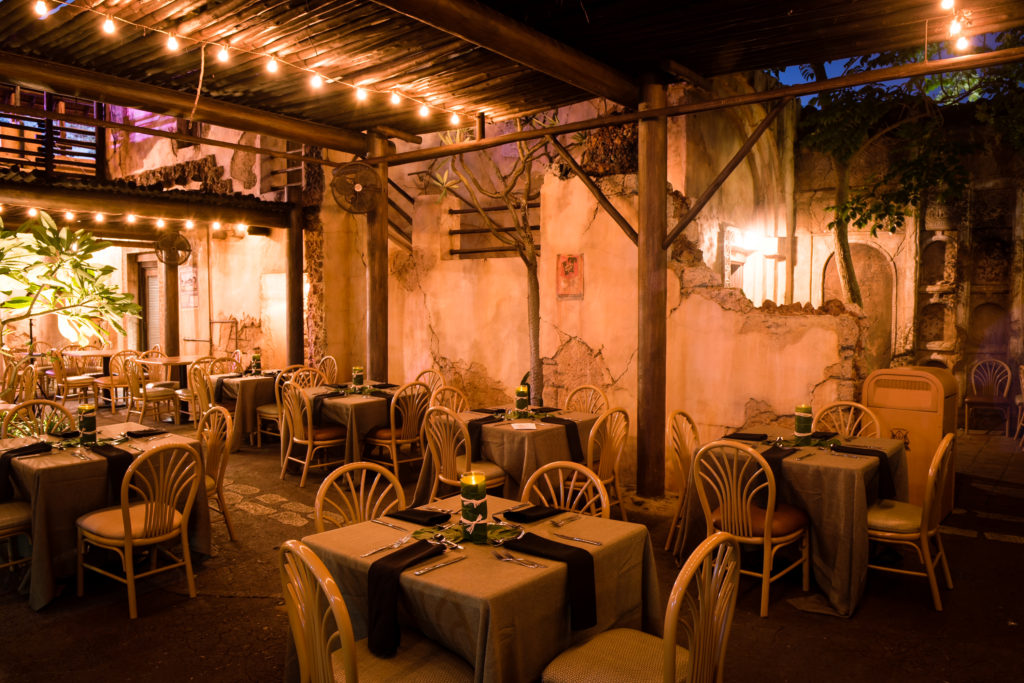 At the time of my visit, Walt Disney World was using the space as a relaxation station. During the height of the pandemic, these served as zones for guests to sit down and have a chance to remove their masks. I made a mental note that perhaps I'd bring my future snack back here to eat in this beautiful place and relax mask-free for a bit.
As we arrived, the Cast Member told me that here we could spot the characters in the details in the brick work on the walls. She pulled back a curtain behind a table, and my tour began.
Baloo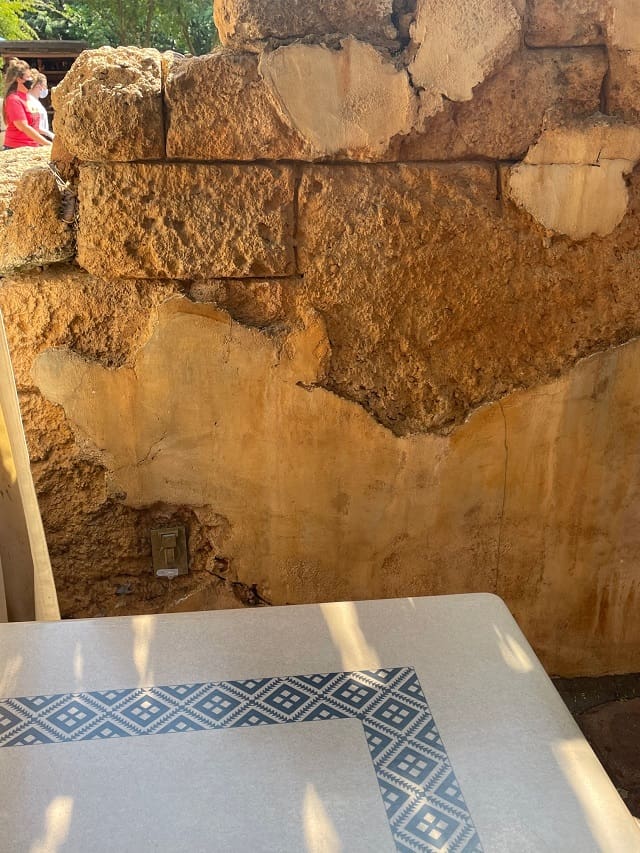 She told me that the first character was Baloo the bear. Fans probably know him best from The Jungle Book, but he also appeared in the cartoon series Tale Spin.
Behind the curtain was a shape in the wall. At first I did not see anything distinctively recognizable.
However, I only had to look at it for a moment before I could see the distinct outline of the bear's nose, head, and back in profile. It really did resemble Baloo!
The Cast Member was so kind that she even offered to move the table a bit so that I could get a better look. Disney Cast Members are truly the best.
"Come," she said once I had taken my photo, "I will show you the lions."
Simba and Scar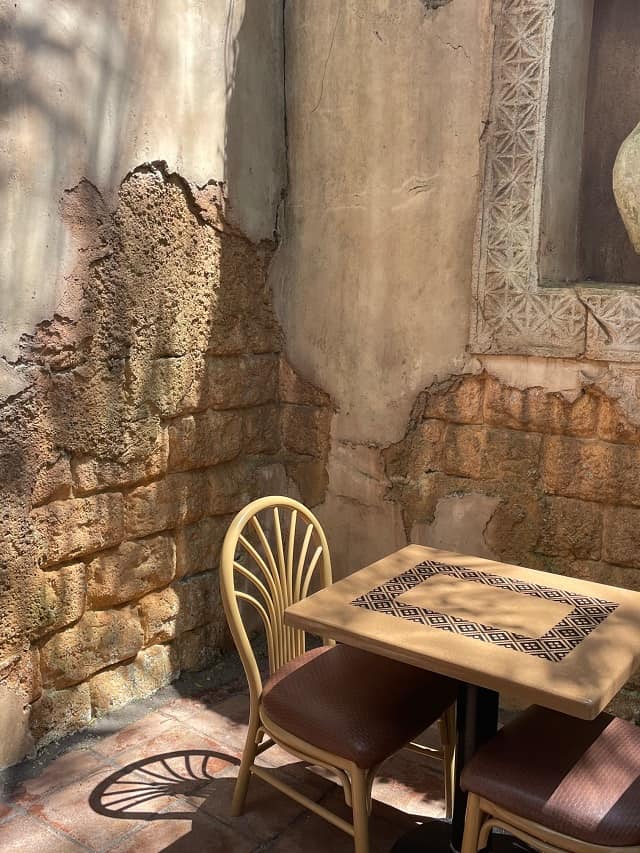 Next, we walked to a corner of the courtyard. She pointed to two shapes just behind a table.
Next, she explained that if I looked carefully I would be able to see the shadows of Simba and Scar of Lion King fame. She told me they depict the part of the film where the two lions are conversing.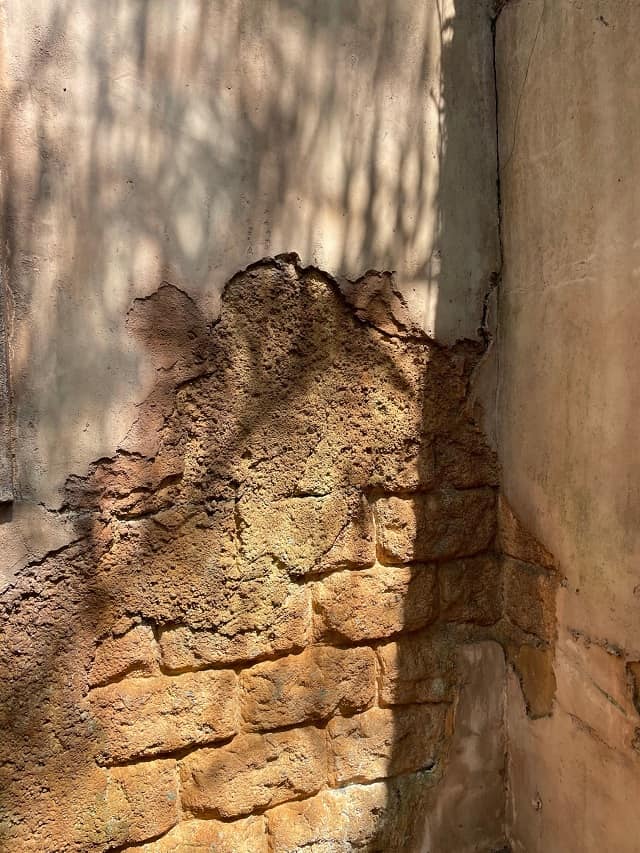 It was hard for me to see at first, yet sure enough, the shape in the corner resembled a shadowy Scar. To me, his jaw is the most distinctively recognizable part.
Moreover, the other shape indeed looks like Simba. The lion cub appeared to be hunched slightly with his ears flicked back.
A Fond Thank You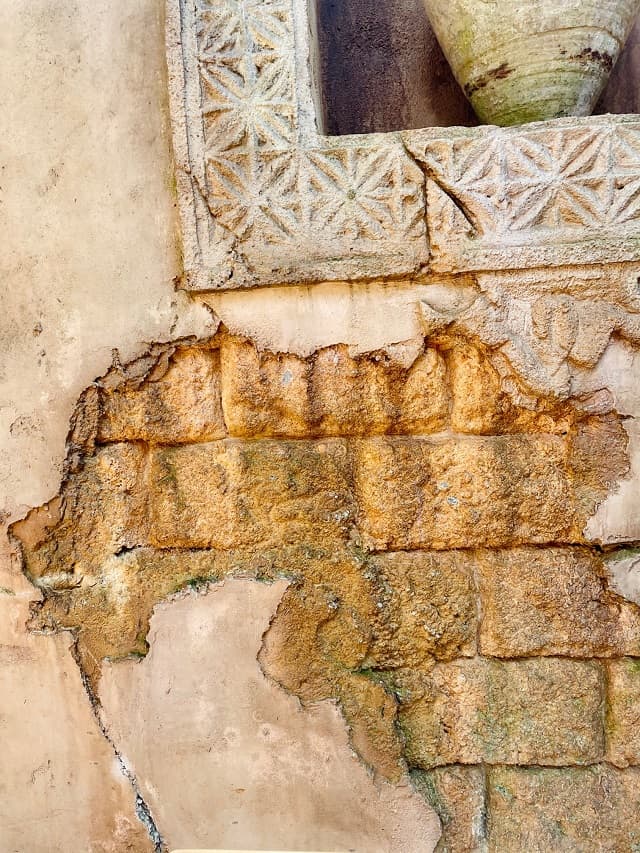 After the tour, I thanked the kindly Cast Member profusely and made a note to send her a Cast Compliment. I had never heard of these hidden characters, and seeing them was a delight.
I finally managed to buy my snacks and meet up with my travel companion, who I excitedly dragged back to the Tamu Tamu Courtyard. He agreed that the shapes did resemble the characters.
There we sat in the beautiful quiet courtyard to eat our snacks among the hidden characters and enjoy our DOLE Whip and Chocolate Twist. (Yes, I had both).
It was a fun sprinkling of Pixie Dust that would turn out to be the first of TWO surprise tours that day. The second was a surprise tour of Tiffins. To read about it, click here.
Every other detail in Animal Kingdom is so intentional. For example, even the weathering and tattering on some of the banners are done with purpose. In this case, it makes them look aged, thus making them seem more authentic. Details such as those make the guest experience more immersive.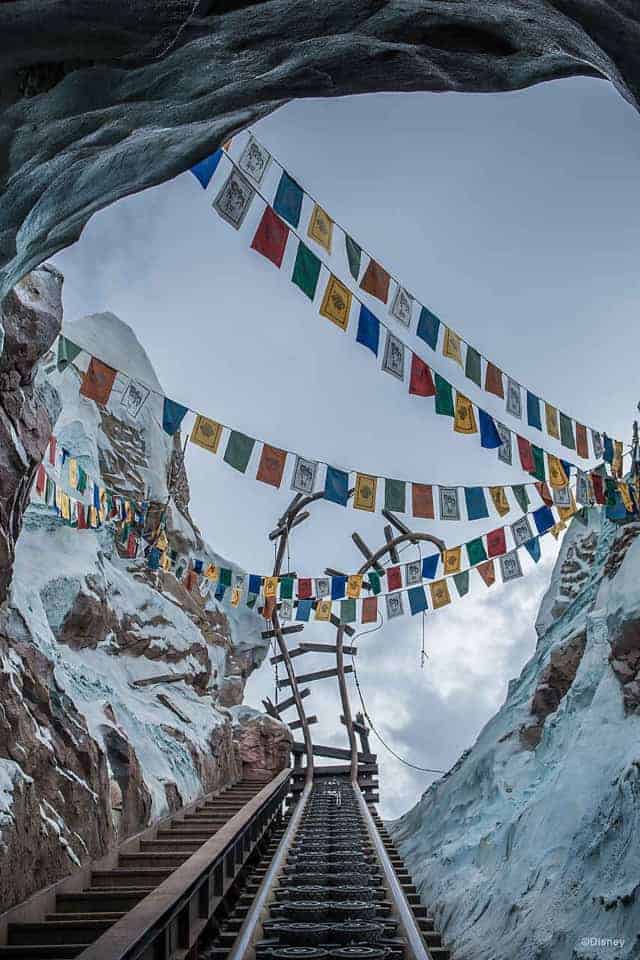 Because of such intentionality, I am led to believe that these shapes are not just random coincidences. I'd love to look further into it to see what else I can learn about them.
What do you think? Have you ever visited Tamu Tamu Courtyard? Did you know about these hidden characters? Can you make out the shapes on the wall? Tell us about it in the comments below or on our Facebook page. Or keep the conversation going and share them with us in our crew, too!
Are you planning a vacation? Reach out to our trusted travel agency sponsor Authorized Disney Vacation Planner
Mouse Class Travel
!