If you are wondering what Tusker House at Animal Kingdom is like since reopening, check out our review. You may want to make a reservation because we got closer to the characters than we have in a very long time!
Character meals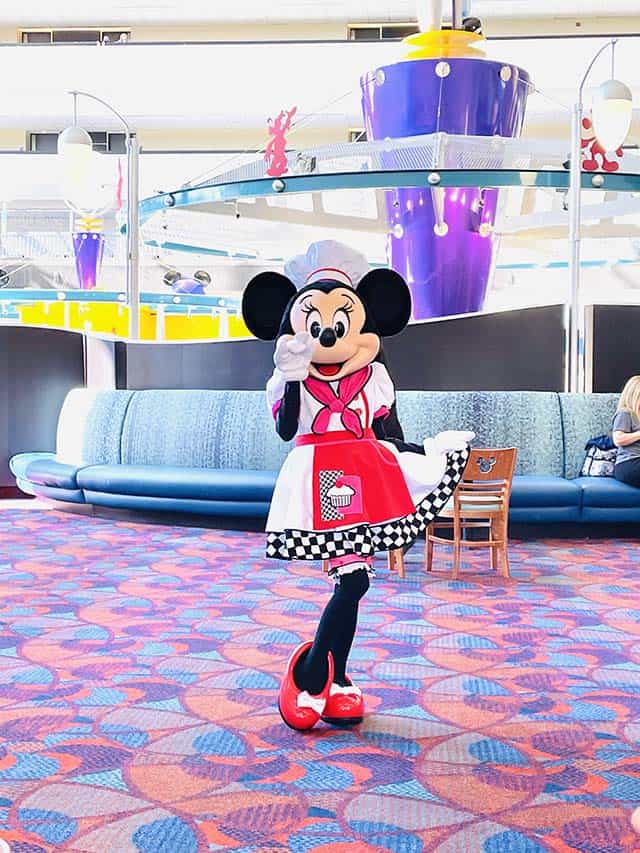 Let's be honest. There are very few character meals right now that are available at Walt Disney World. However, of the few there are several great options available.
To see which character dining meals are currently offered at Walt Disney World, take a look at this post HERE.
If you have visited since the reopening of the parks, there are several noticeable changes. Among them are mobile check-in, contactless menus, and characters will now greet you from a safe distance.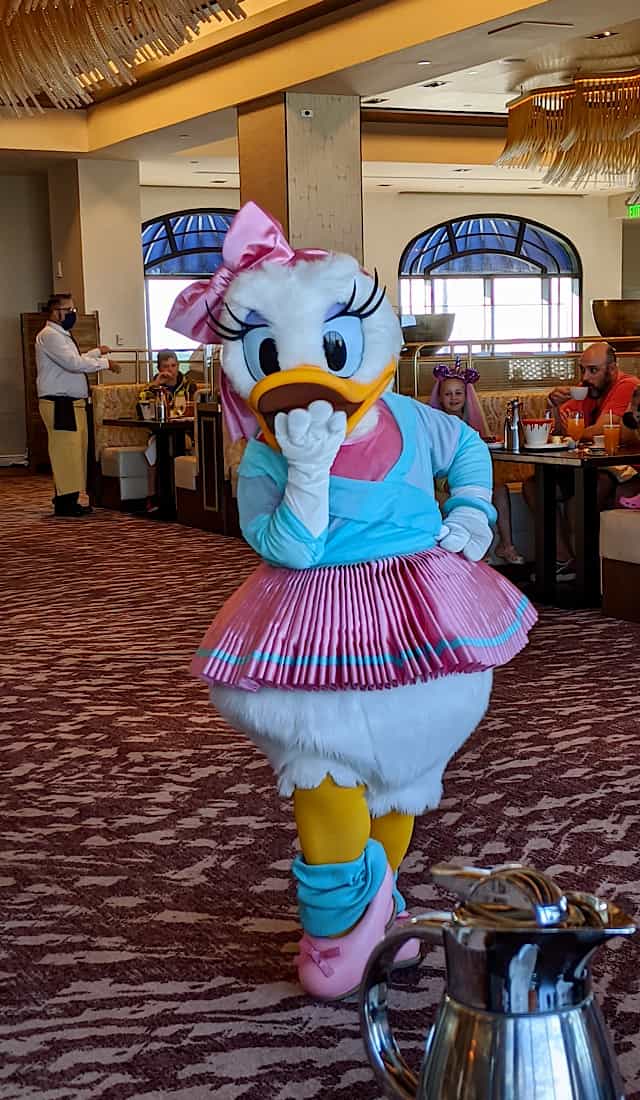 While we still love seeing our favorite Disney characters during meals, let's just put it out there right now. It is not the same. In fact, to see just why this is a problem with character meals, read about it in this post.
A typical "character meal" and yes, I am putting this in quotes since these really are not the true character meals guests have been used to is a pretty big investment, especially if you have a family of four or more.
If you decide to reserve a meal with characters, expect to pay anywhere from $35-59 for adults. Meals usually start at $27 for children.
Tusker House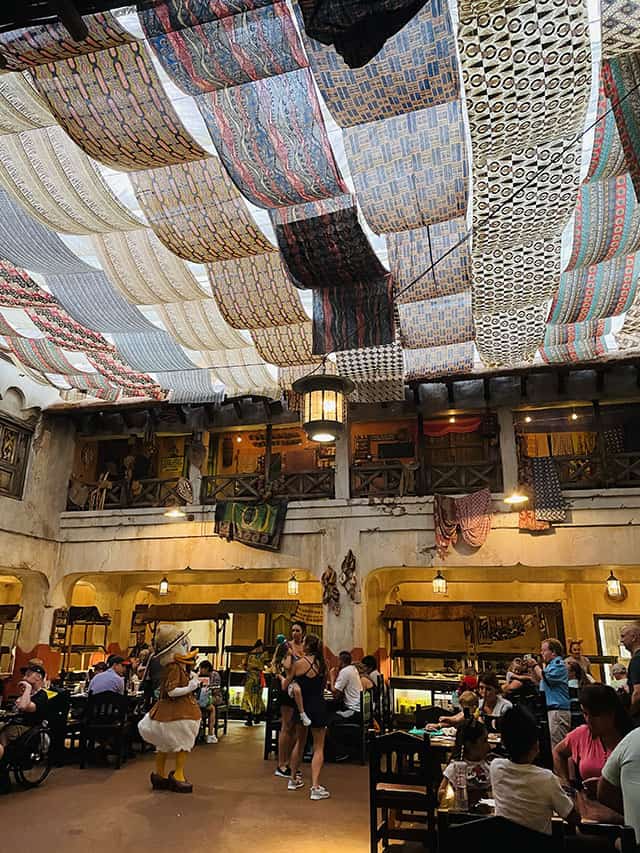 Tusker House is located in Africa at Disney's Animal Kingdom. It has always been a favorite of mine since guests can visit with their favorite Safari pals. Mickey, Donald, Daisy, and Goofy are usually seen at this meal.
Disney describes the meal as, "While you dine, snap a photo and tip your pith helmet to Donald Duck—suited up and ready for his next safari adventure—along with his Disney friends, as they travel throughout the dining rooms celebrating their latest expedition."
Food: before the parks closed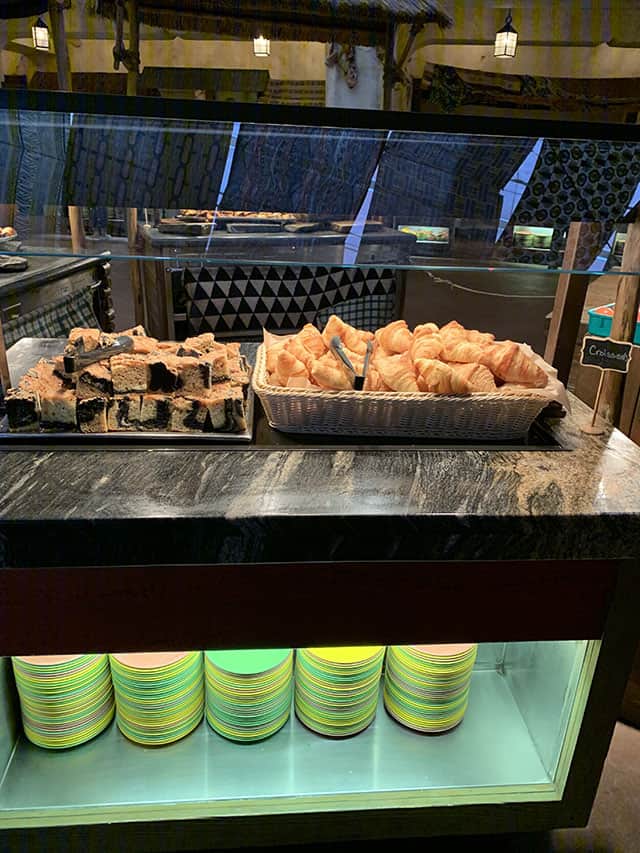 If you visited before the pandemic, you might recall that this meal was a buffet. Do you remember how buffets were? Guests had to get up and choose their food and bring it back to their tables.
I (Maggie) feel like buffets are either loved or hated. Some people do not mind at all having to get up and go pick out their own food from a buffet. There are valid points for enjoying buffets, too. You can pick out exactly what you want and can control your own portions. There is no worry about getting stuck with something you do not enjoy.
However, if you are like me, having no buffets was actually a nice change. Family-style is a big plus for me, especially having children! It is a whole lot easier to stay at the table than having to take turns to go up and get food. More importantly, you will not miss a character coming to your table while you are away!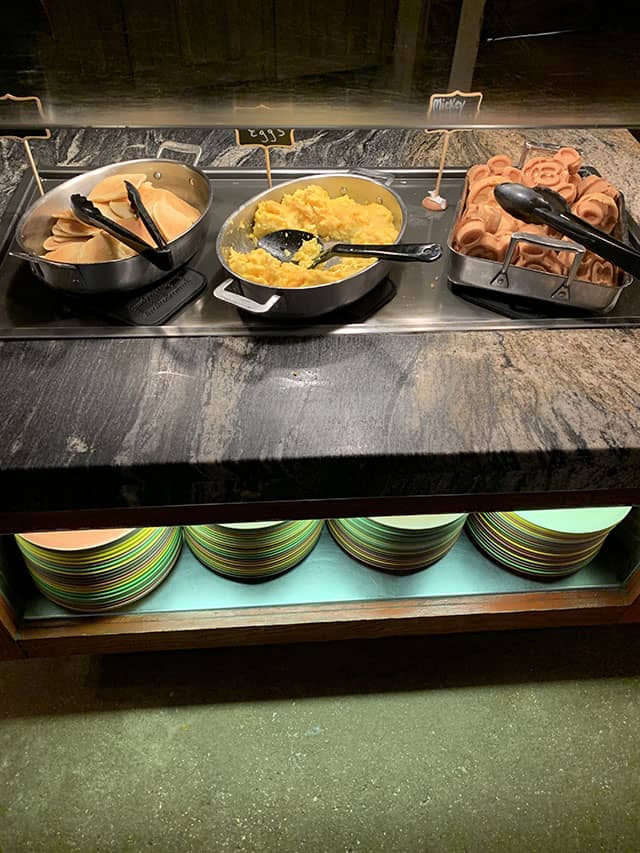 Here, you can see how the breakfast food was previously set up at the buffet. Plates were located underneath and guests could grab whatever they wanted with tongs.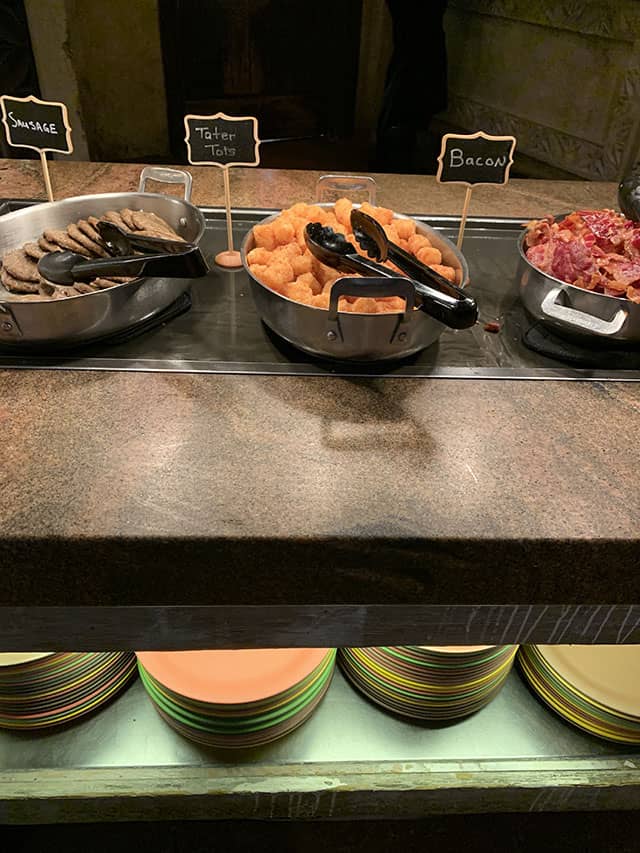 Many of the breakfast items that were previously offered are still offered today. However, there are some items that appear to be missing. While some items are missing, I do not see any rage over the lack of tater tots at breakfast, like the noodle outrage that took place after 'Ohana's reopening was announced.
Also, I have a dark confession. I did not even think the noodles were that amazing to spur such an outrage! There I said it.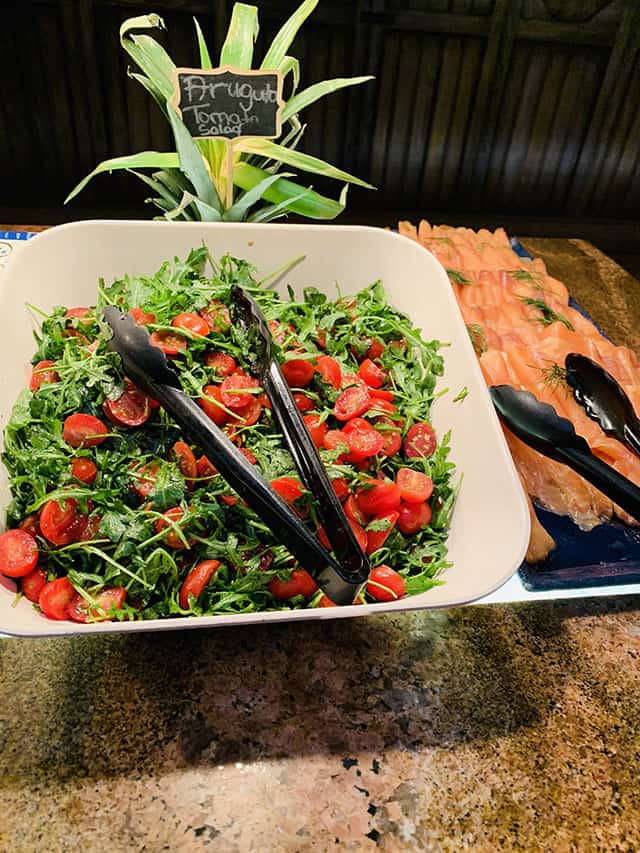 Another item I noticed missing from before was this Arugula Tomato salad. I remember this being one of my favorite items from the breakfast. Salad is not typically a breakfast item, but it was there and I love tomatoes, so this was actually one of my favorite items from the meal.
However, again no outrage over it not being included on the current menu.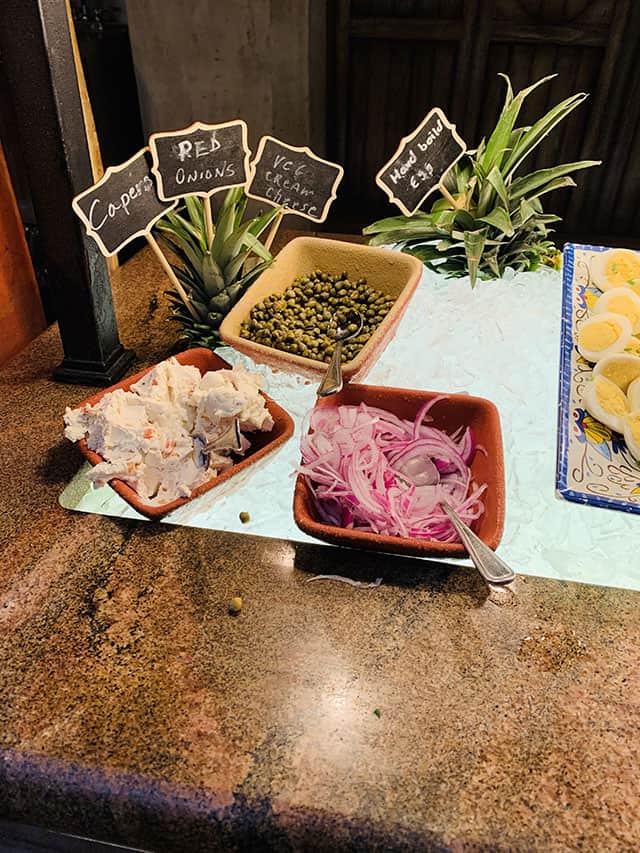 Guests were also able to choose from a handful of items to accompany their meals including hard boiled eggs.
Characters: before the parks closed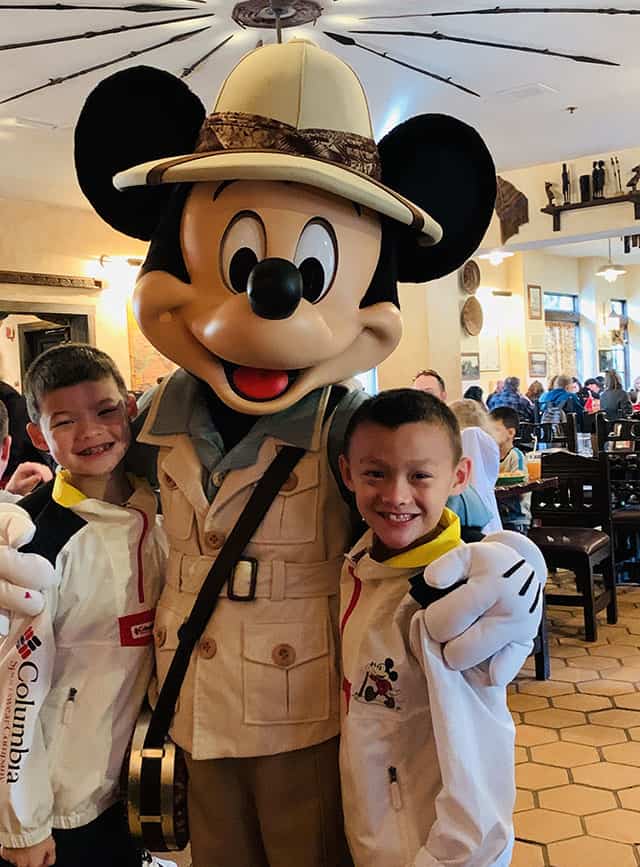 The most obvious difference is the character interaction. Seeing this picture kind of breaks my heart a little bit. It has been a long long time since we have even been this close to Mickey, and WE MISS HIM.
My children said to me that their favorite part of the character meals was always running up to Mickey, giving him a giant hug and then him signing his autograph for them. It did not matter how many times we have done this during the trip. Mickey hugs are necessary and we miss them!
Food: now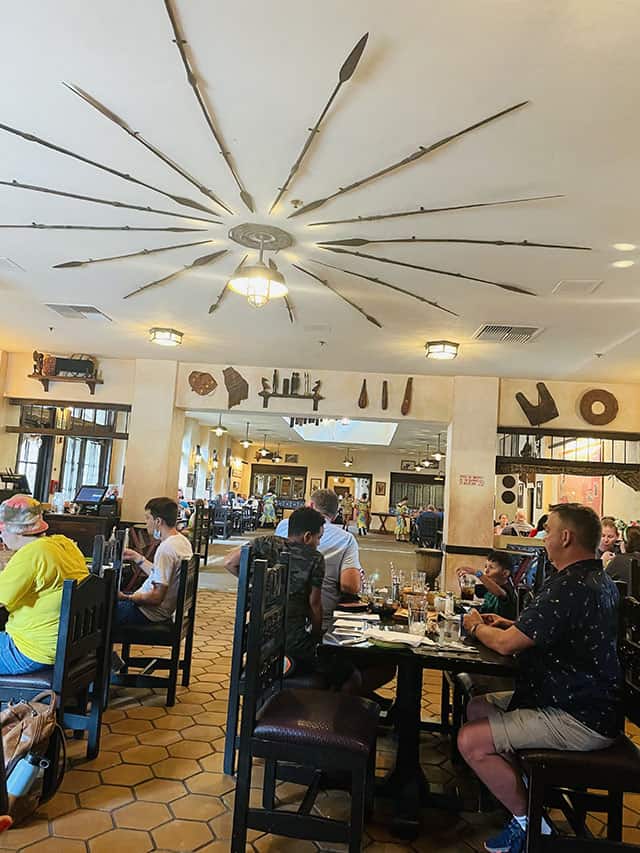 I was so excited to see that Tusker House would be reopening just in time for my trip! After the KtP writers heard the news, we made a reservation for lunch as soon as they were available.
While the experience was going to be a modified character dining experience, it still did not stop me from wanting to return to Tusker House for a fun character dining experience.
TUSKER HOUSE OFFERS BREAKFAST, LUNCH AND DINNER! DON'T FORGET TO CHECK CHARACTER LOCATOR FOR FULL MENUS AND PRICING TOO!
Tusker House offers breakfast, lunch and dinner. Times for each meal are the following:
Breakfast – 8:00 AM to 10:30 AM
Lunch – 11:00 AM to 3:30 PM
Dinner – 3:35 PM to 7:00 PM
We checked in and were notified that our table was ready via text and seated almost immediately.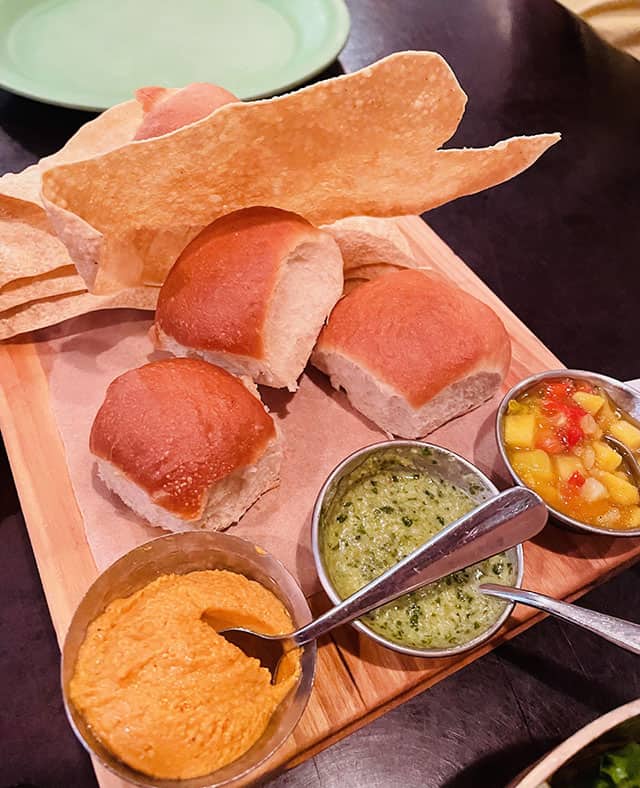 Our meal began with an assortment of housemade breads served with Hummus, Coriander and Mango Chutneys.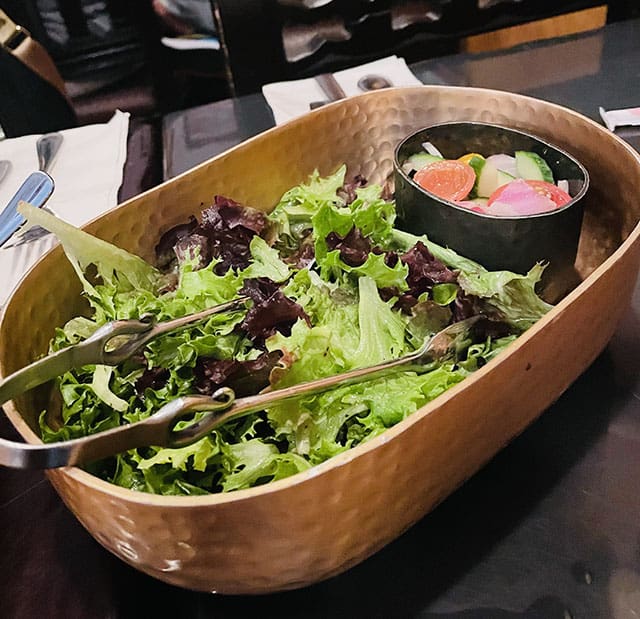 It was followed by an African inspired salad Kachumbari and Arcadian Green Salad with Citrus Vinaigrette Dressing.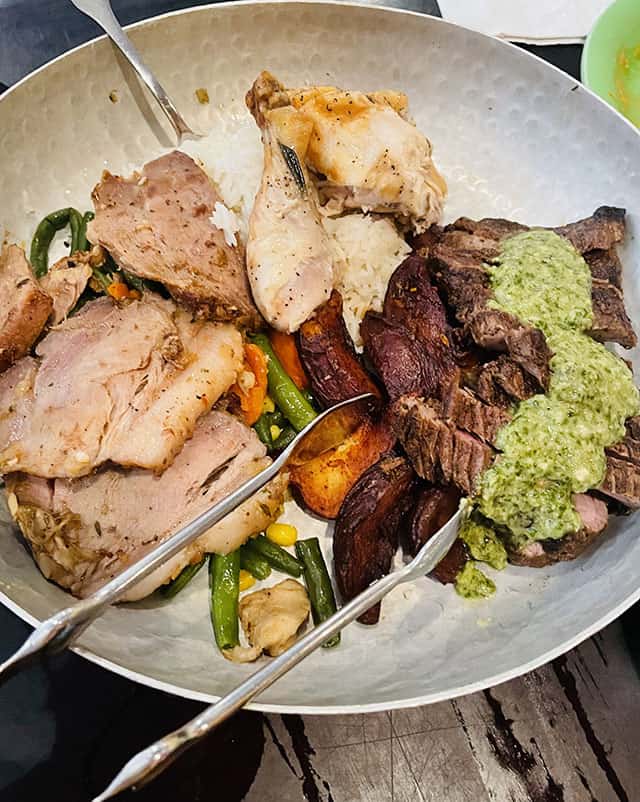 Our entree choices, which were served family-style, included a selection of Moroccan-spiced Beef, Spit-roasted Herb Chicken, Cape Malay Green Curry Shrimp, and Berber-marinated Pork.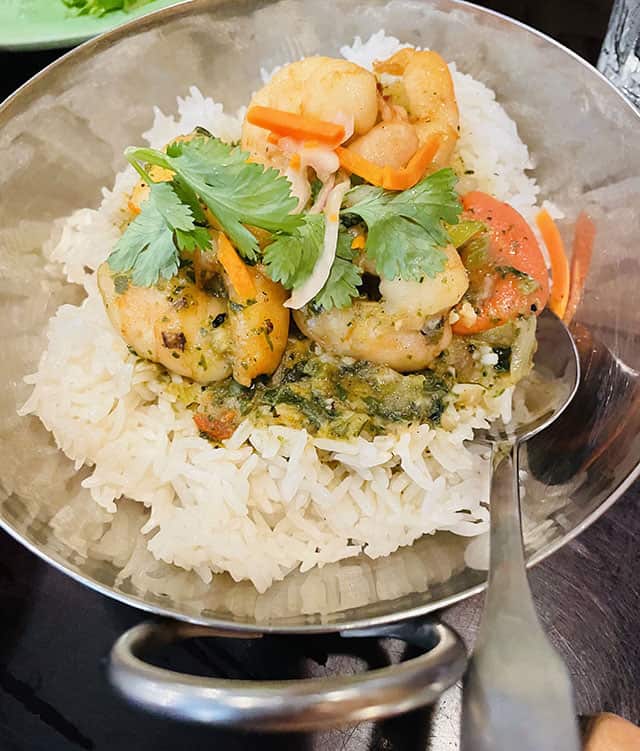 They came with green beans with carrots and corn, Jasmine rice, roasted potatoes and macaroni and cheese.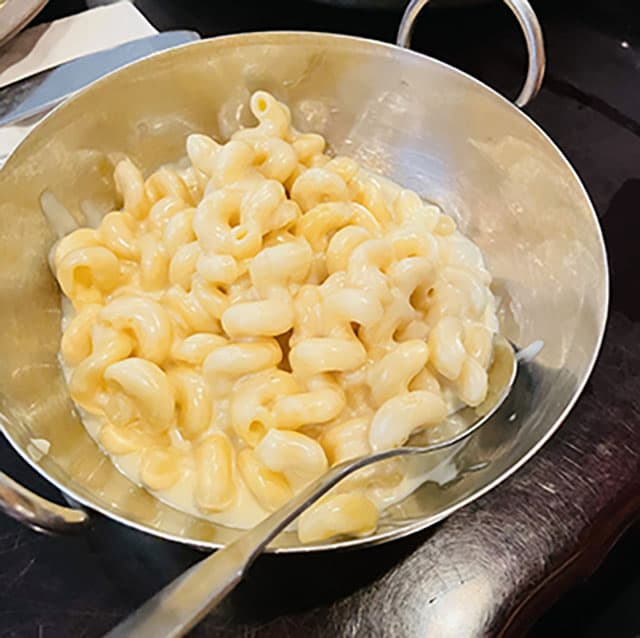 Dessert was as cute as it can be! It reminded me of one of the desserts served from The Crystal Palace with the honeybee on top.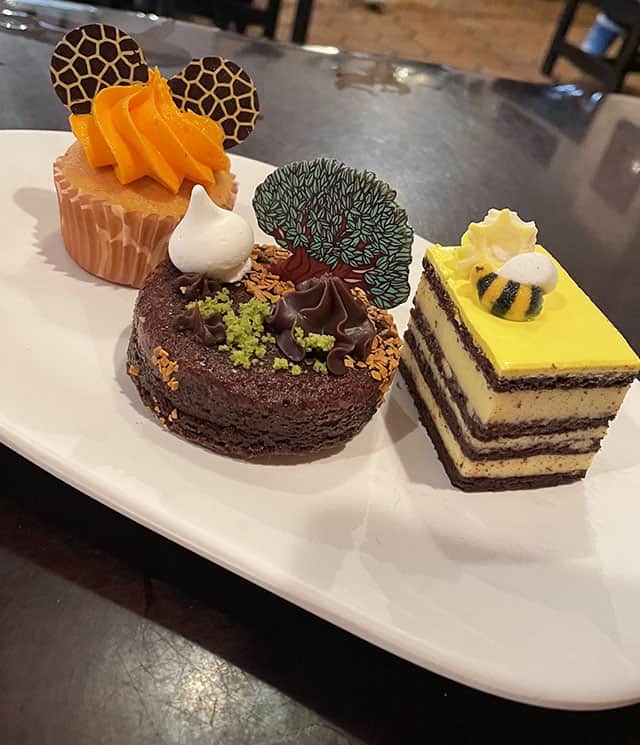 For a full review of the menu items and dessert, take a look at Ashley's complete review of our meal! I will say that this is one of the meals from the whole trip that did not disappoint.
I enjoyed all of the items on the menu and I cannot remember there being something I did not like or try, with the exception of the shrimp. I'm not a seafood fan, so I'm not the best person to review that, but everyone seemed to enjoy it.
Characters: now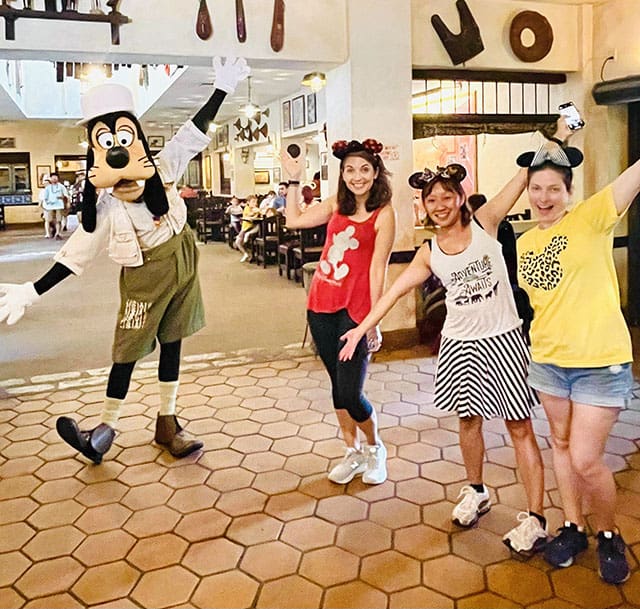 Does anyone notice anything different about this picture? You should! I will give you a minute to catch your breath. Ummm… this is different, right?
After we were seated, I noticed something different. Cast Members were calling tables one by one to get up and either take a picture or take a selfie with the characters! This is huge, right?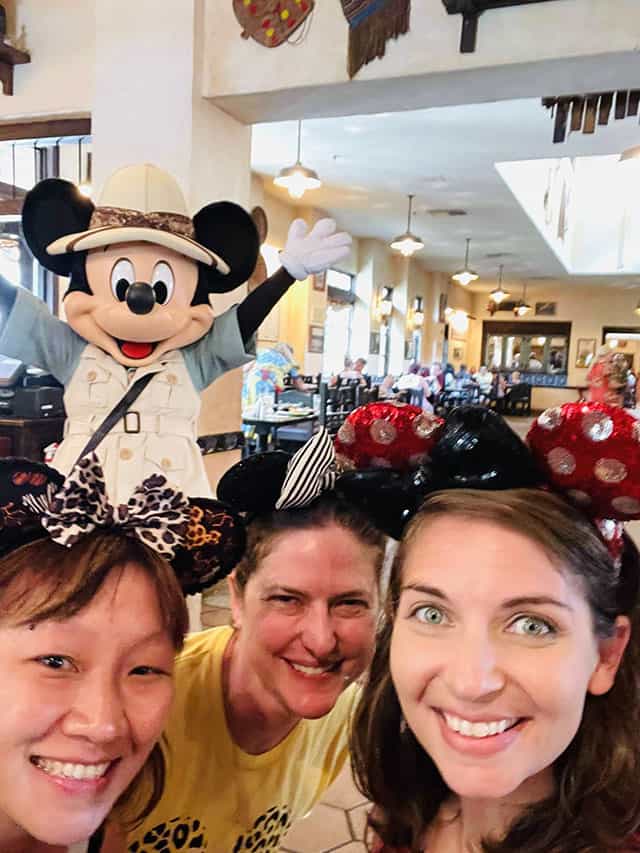 Up until this meal, it is the first time we have seen this happen. In fact, we had breakfast at Topolino's later in the trip and guests still had to remain seated. I am not certain if this is the only character meal allowing guests to do this, but it seems to be at the time of writing this article.
We are hopeful that other character meals will follow because this alone made it an outstanding character meal. I have never been so happy to take a selfie with Goofy, Mickey and Donald! We were close, but not too close!
Final Thoughts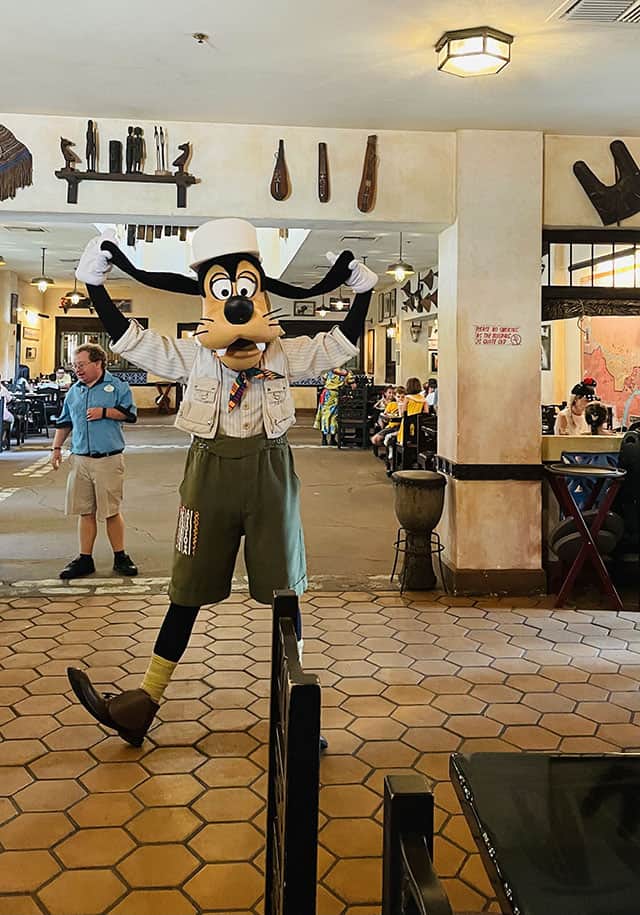 Overall, I really enjoyed Tusker House. This meal definitely did not disappoint, and I have to be honest and say I was a little skeptical about this meal. I was not sure if it would meet my expectations.
However, between the amazing food and outstanding character interaction, it more than lived up to my expectations. Was it truly African inspired? It had some hints to it, but if you are looking for something more authentic, I might suggest choosing another meal, such as Sanaa or Tiffins.
If you want a fun character experience though, definitely be sure to add this one to your list. I have a feeling you will not be disappointed.
Will you be adding Tusker House to your dining plans for a future trip? Have you visited Tusker House since its reopening? Tell us about it in the comments below or on our Facebook page. Don't forget to share them with us in the crew, too!
Maggie Baltz
Are you planning a vacation? Reach out to our trusted travel agency sponsor Authorized Disney Vacation Planner
Mouse Class Travel
!