Tusker House remains one of the best restaurant at Animal Kingdom. Check out what we thought of the meal and how close we were able to get to the characters!
Tusker House has always been one of my (Ashley) favorite character meals. I love the atmosphere, food, and the adorable safari outfits that the characters wear. So when I heard it was coming back before our trip I knew I had to go!
Atmosphere
Tusker House is set in the fictional African village of Harambe in the Animal Kingdom right next to Festival of the Lion King. It's a great location because it's so convenient to fit into your touring plan.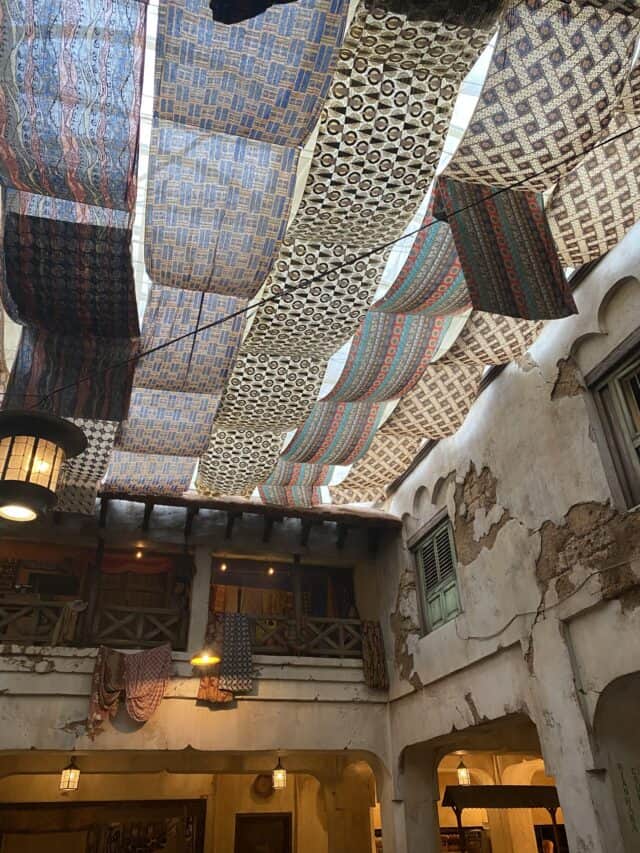 One of my favorite parts of the restaurant is the theming that makes you feel like you stepped into an open-air African market. It blends seamlessly with the theming of the entire Africa section of the park.
I love checking out all the fun details like textiles and woven baskets.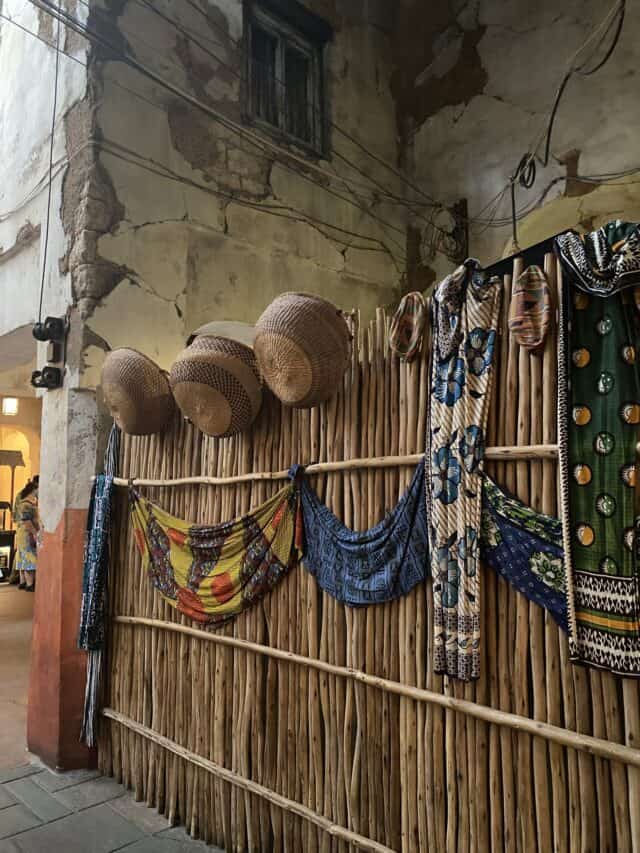 Menu
One of the biggest changes from pre-pandemic Tusker House is that the meal is now family-style instead of a buffet. Personally I like this change. I think it makes things easier for parents of young children who don't have to take turns getting food or dragging children up to the buffet with them.
The meal started out with a simple salad and bread service. It was served with hummus, coriander and mango chutneys.
And, like everything else on the menu, you can ask for unlimited refills. It reminded me of a mini Sanaa bread service!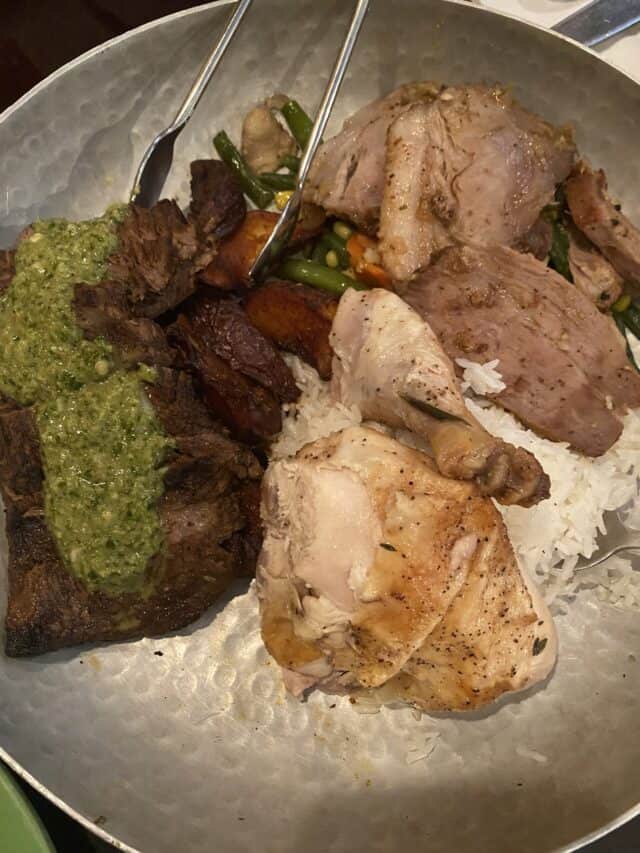 The main course included 3 different types of meat – Moroccan spiced beef, spit-roasted herb chicken and berber-marinated pork with vegetables on the side. The chicken and beef were especially moist and flavorful.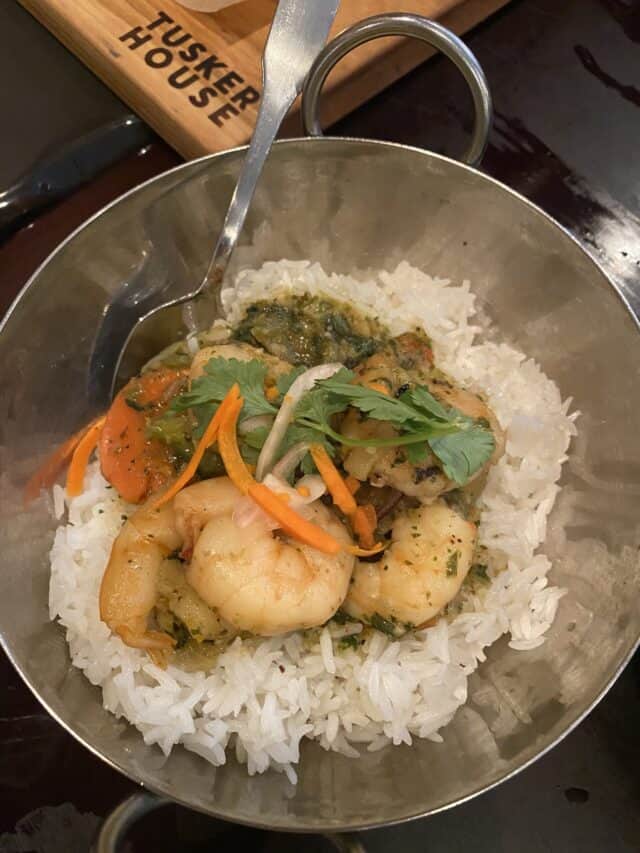 Everyone in our party agreed that the highlight of the meal was the delicious Cape Malay green curry shrimp. We ordered a second bowl of this for the table because we loved it so much!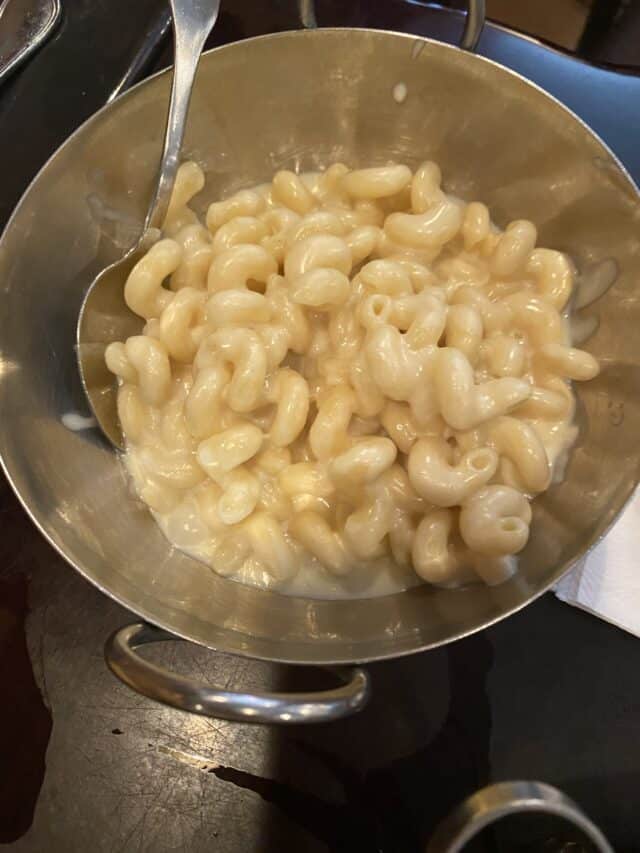 While most of the things on the menu are a little too exotic for children or picky eaters, they did serve a simple tasty mac and cheese as a side dish. I asked if there were other items available for children, and the server informed me that they could provide chicken fingers.
However, for children and picky eaters I would recommend breakfast at Tusker House instead of lunch.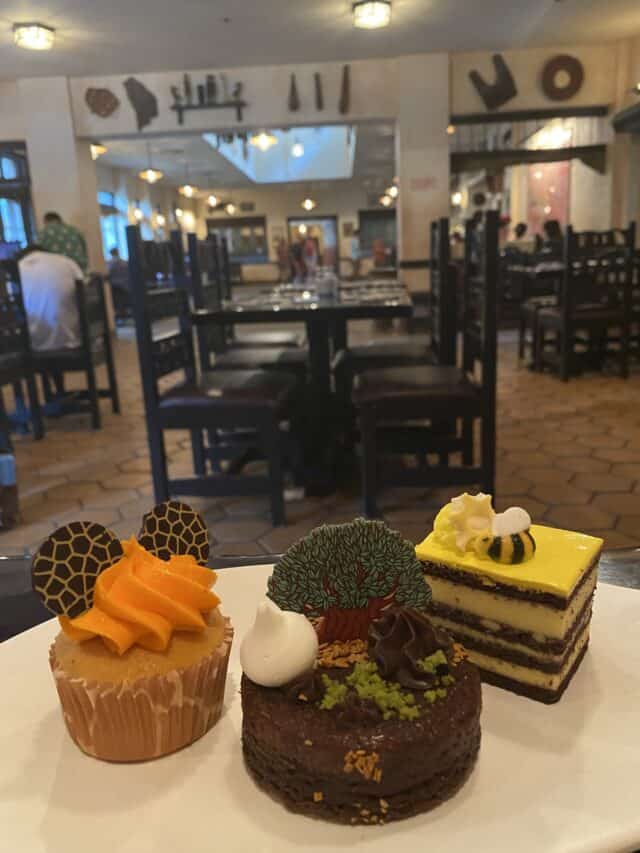 For dessert they brought out a vanilla cupcake, chocolate cake with a tree of life chocolate decoration and a honey cake with an adorable bee on top. The vanilla cupcake was a little plain but probably the most child-friendly.
The chocolate cake was definitely the prettiest but very rich. Everyone's favorite, by far, was the honey cake. The cake was moist and delicious!
Characters
One of the highlights of the meal for us was seeing the characters in their adorable safari outfits and being able to get up and take selfies with them!
Topolino's Terrace is letting guests stand up and take photos from a distance, but based on what we know so far, these are the only two restaurants that allow you to get up.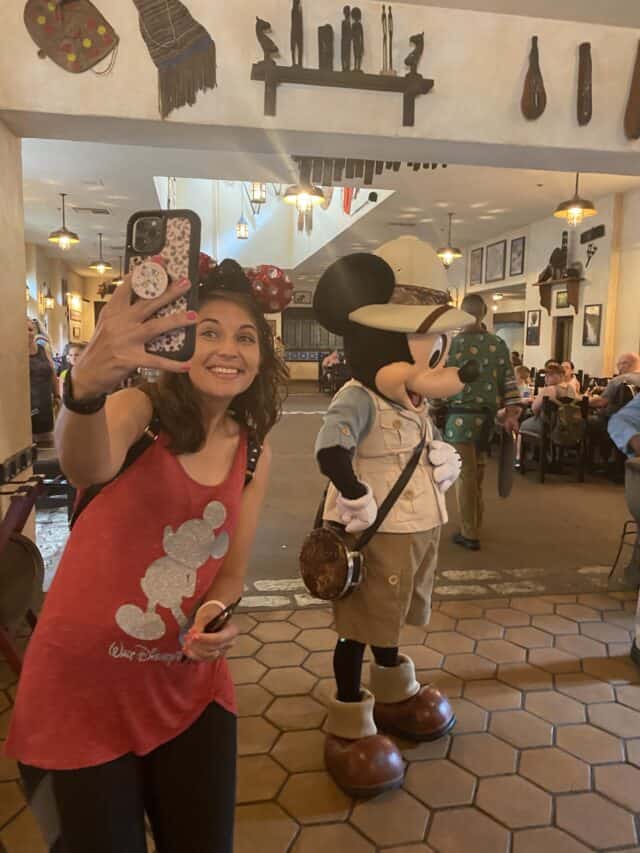 The character interactions were so much fun – Goofy would play the drums, and we saw one guest get up and dance with him. It felt like old times!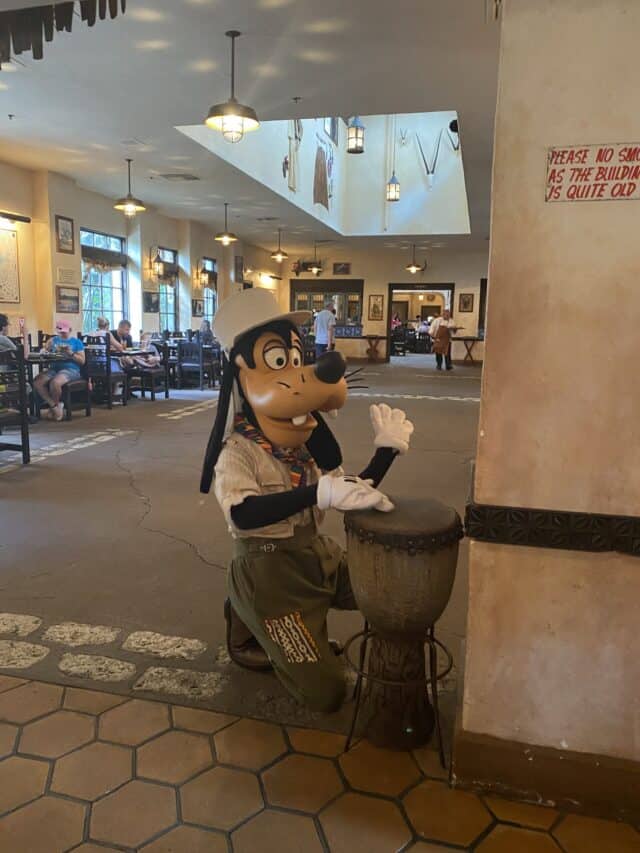 It made me happy to see how close the characters got to some of the tables!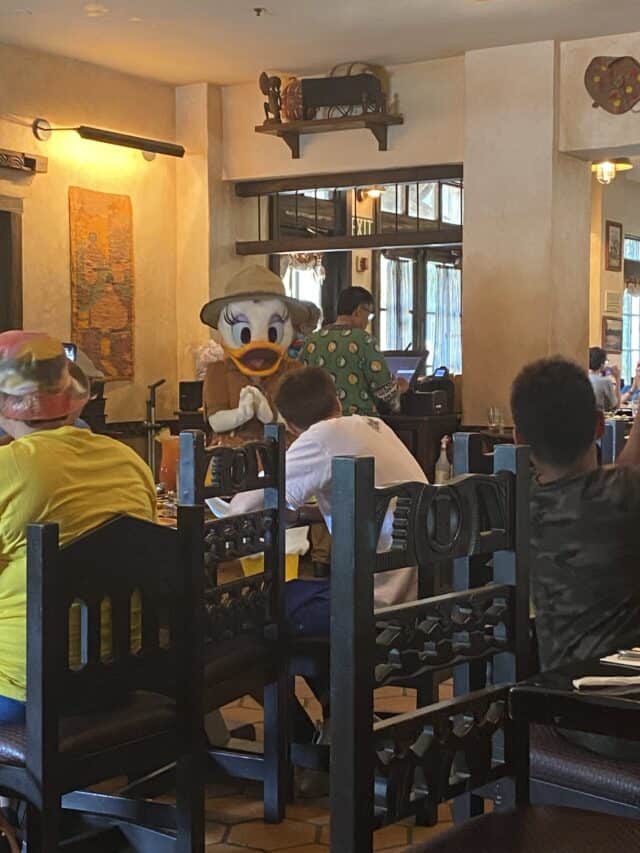 At one point I almost bumped into Donald on my way to the bathroom! This may be closest I have been to a Disney character in over a year.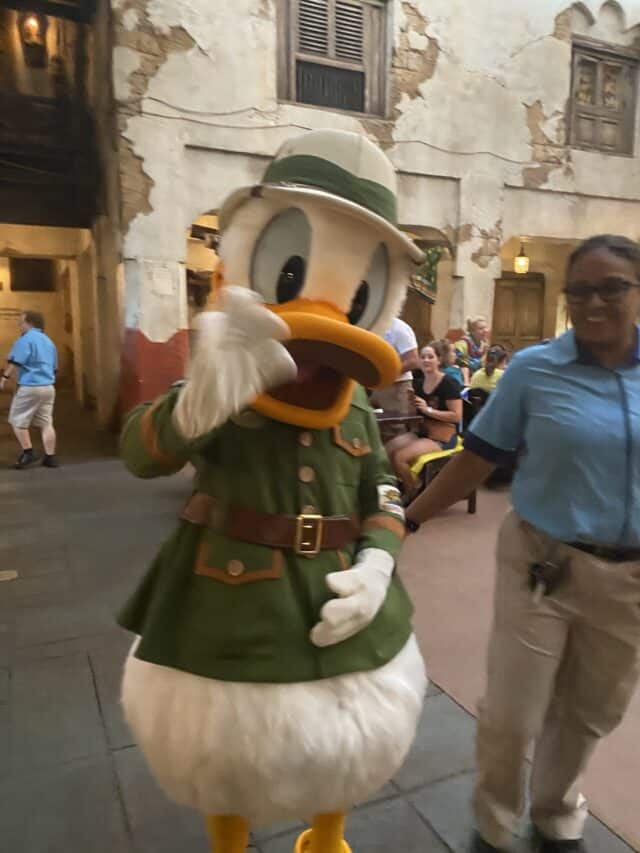 We're not quite at the point of hugging characters again, but we're getting closer!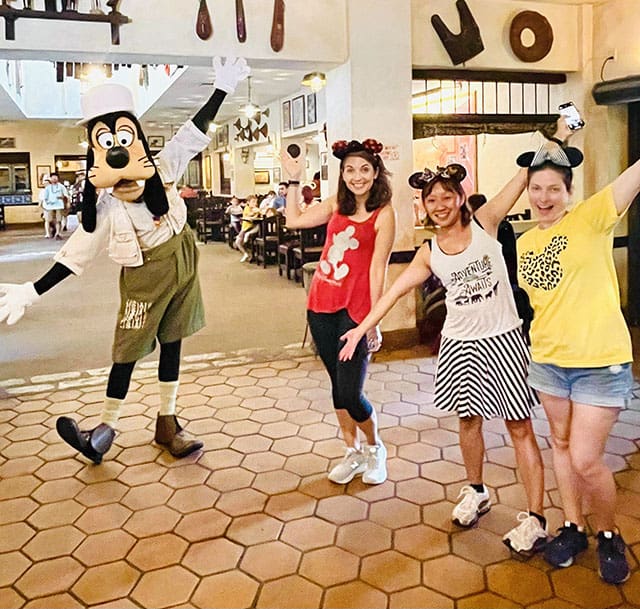 Overall we loved our lunch! The food and characters were both amazing, and it may be tied with Topolino's breakfast for my favorite character meal currently available on Disney property!
Tusker House vs Topolino's Terrace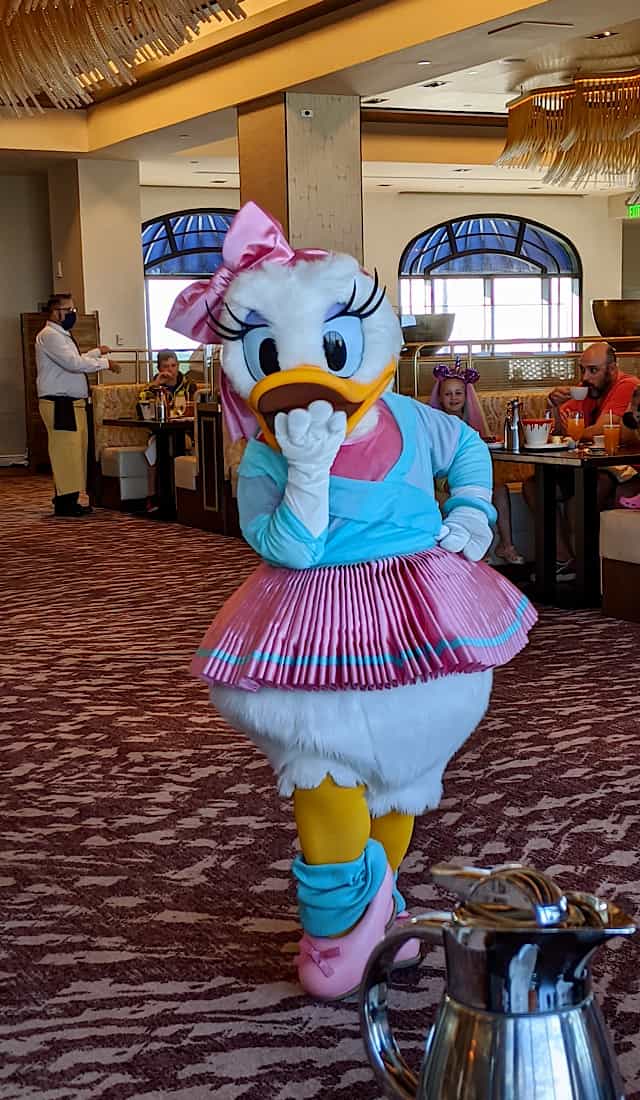 Fans of character meals may find themselves deciding between these two amazing meals for their next trip. My answer is, of course, to try both!
But if you can only do one on your trip there are a few things to consider when making the choice.
When it comes to breakfast food Topolino's options are far superior. Tusker House has more generic Disney breakfast options while Topolino's has some amazing entrees to choose from such as Quiche Lorraine Frittata, Wood-fired Butchers Steak, and (my favorite) Sour Cream Waffles.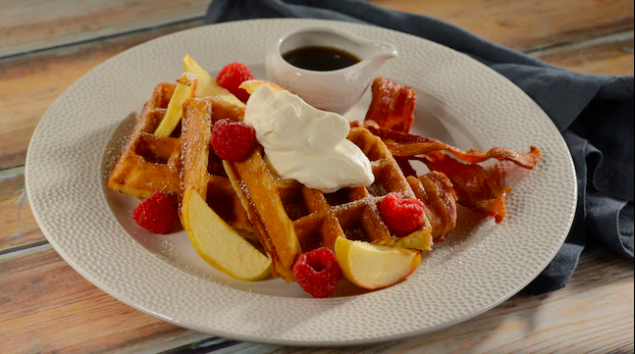 However, Tusker House currently wins in two categories: location and characters.
While the Riviera Resort is beautiful and worth a visit, depending on where you are staying it can take some time to get there. A breakfast at Topolino's will take a few hours out of your day. A lot of families may choose to pay for an Uber to get there for breakfast. Then they will take the Skyliner to get to Epcot or Hollywood Studios or a bus to the Magic Kingdom or Animal Kingdom.
I prefer to leave resort character meals like this for a rest day or departure day so you don't feel like you are wasting prime morning park time. But, it is also a good option for an Epcot day since that park opens later.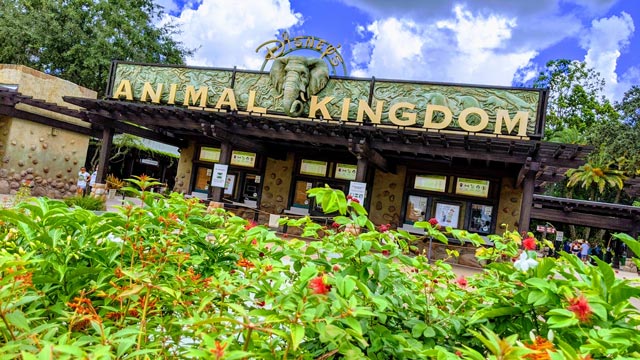 On the other hand Tusker House is located right in the Animal Kingdom Park and therefore takes less time out of your park day. It's a good choice for a late breakfast or lunch after you toured some of the park in the morning and are ready for a break from the heat and crowds.
I adore the French artist themed costumes at Topolino's. Mickey is dressed as an artist, Minnie as a poet, Daisy as a ballerina, and Donald as a sculptor. The characters can even be bought in plush form at the restaurant or the Riviera gift shop. These makes the character meal a more fun tactile experience for children and make for great photos with the characters.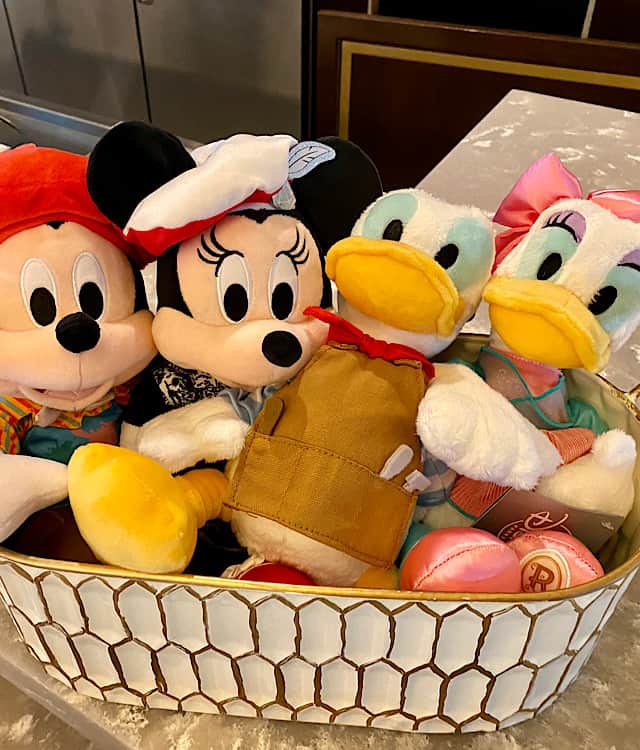 However, we had much more fun and interactive character experiences at Tusker House. The characters spent a lot of time hanging around the tables interacting with guests and guests were encouraged to get up from their tables to take up-close selfies and photos with the characters.
This may have changed since the indoor mask requirement has been reinstated at Disney World, but when we went in July we got a lot closer to characters at Tusker House than at Topolino's.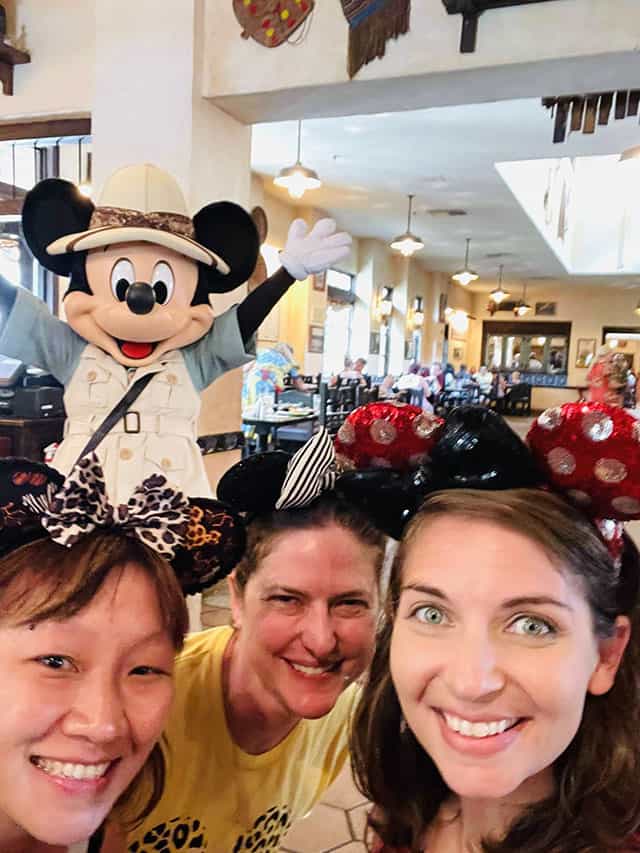 Have you been to Tusker House since they reopened? Comment on Facebook and let us know your thoughts.
Ashley Beckwith McKellar
Follow me on Instagram: @disneyparksmom
Are you planning a vacation? Reach out to our trusted travel agency sponsor Authorized Disney Vacation Planner
Mouse Class Travel
!