Are you thinking of taking a trip to Walt Disney World? Here are 5 reasons to consider visiting during the Taste of Epcot International Flower & Garden Festival in 2021 or beyond.
Flower and Garden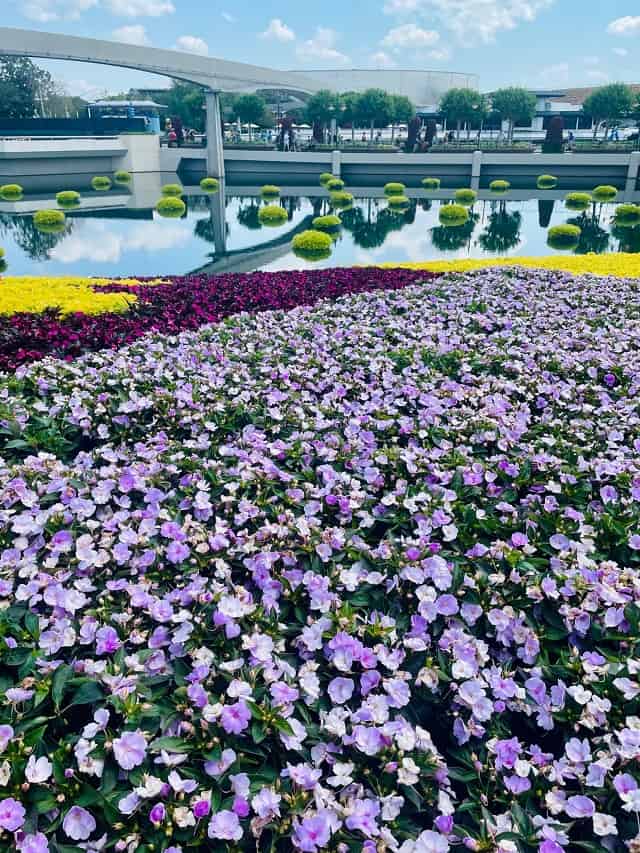 Taste of Epcot International Flower & Garden Festival is one of Epcot's major festivals. This year's event began on March 3rd, and it runs through July 5, 2021.
There are plenty of things to love about the festival. Here are 5 particularly compelling reasons to include it in your Disney travel plans this year.
5. The Topiaries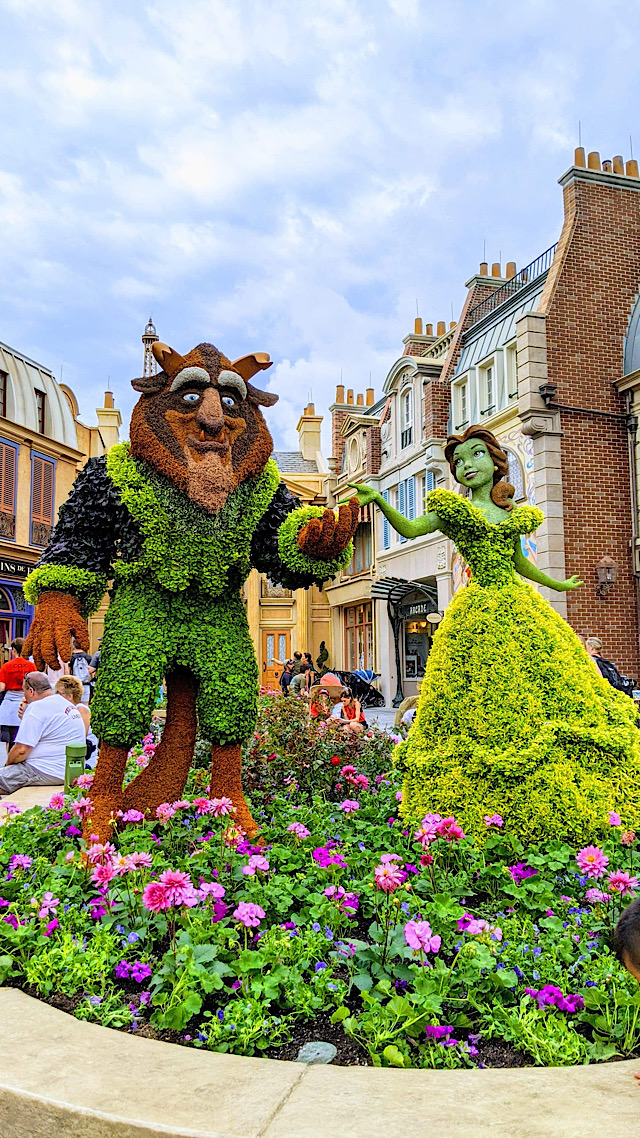 One of the festival's delights is its beautiful topiaries that decorate the park. Guests can encounter beloved characters or designs developed just for the festival.
While photo ops and encounters with the living characters are limited to socially distanced sightings, you will not find that to be the case with these plant-based likenesses. Guests can enjoy them up close and take advantage of the photo ops.
There are 24 displays at the 2021 festival. They include classics like Sorcerer Mickey Mouse and Pop Culture favorites Elsa and Anna.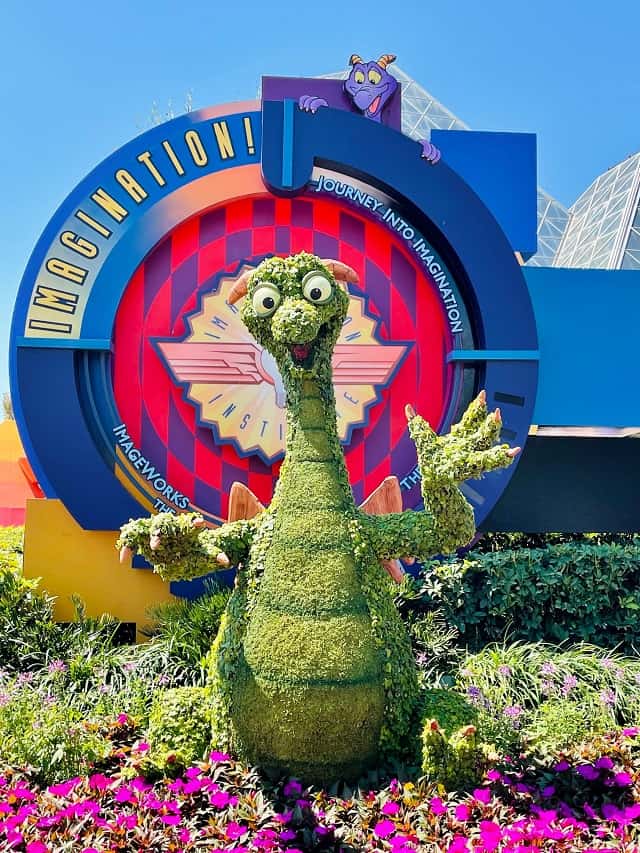 There are also topiaries specific to their World Showcase countries. For example, you can find an impressive dragon in the Japan Pavilion (not to be confused with Figment, the delightful dragon pictured above) and a Troll in the Norway Pavilion.
If you want to make sure you get around to your "must sees," you are in luck. Here is a list of where to find them.
Topiaries List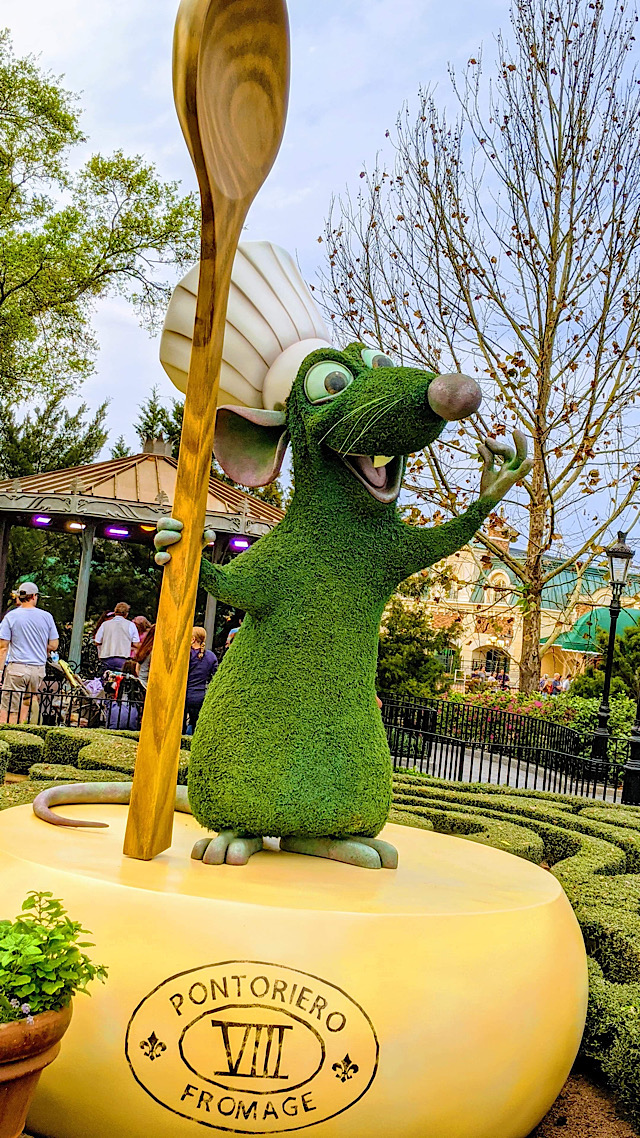 Sorcerer Mickey Mouse, Broom, Ostriches, Hippo and Mushroom – Main Entrance
Woody, Bo Peep and her sheep – Future World West
Mickey Mouse, Minnie Mouse and Goofy – Between Future World & World Showcase
Pluto and Chip 'n Dale – Between Future World and World Showcase
Donald Duck, Daisy Duck, Huey, Dewey and Louie – Showcase Plaza
Buzz Lightyear – Future World East near Mission: SPACE®
Figment – Future World West near Imagination!
Topiary Butterflies – Future World West
The Three Caballeros (Jose, Donald and Panchito) – Mexico Pavilion
Anna and Elsa – Norway Pavilion
Troll – Norway Pavilion
Dragon Topiary – Japan Pavilion near Torii Gate
Pandas – China Pavilion
China Zodiac Topiary Garden – China Pavilion in front of Nine Dragons
Simba and Friends (Rafiki, Simba, Mufasa and Sarabi) – Future World West
Snow White and Dopey – Germany Pavilion
Lady and the Tramp – Italy Pavilion
Beauty and the Beast – France Pavilion
Remy – France Pavilion
Kermit the Frog and Miss Piggy – Between United Kingdom and Canada Pavilions
Peter Pan and Captain Hook – United Kingdom Pavilion
Winnie the Pooh and Friends (Rabbit, Eeyore, Piglet and Tigger) – United Kingdom Pavilion
Tinker Bell and Fairy Houses – United Kingdom Pavilion
Bambi and Friends – Future World East near Mouse Gear
4. The Butterfly House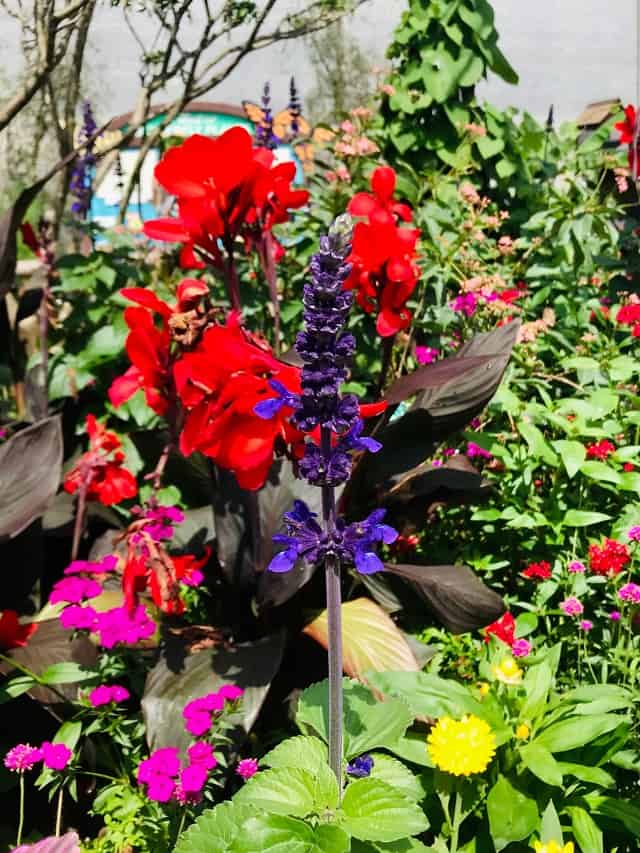 There are a number of gardens and exhibits at this year's festival. However, my favorite by far is the The Goodness Garden Butterfly House Presented by GoGo squeeZ®.
The butterfly house is located in Future World West. It is located between the Imagination Pavilion and the Land Pavilion, so it is easy to incorporate it into your day if you are over that way.
The attraction is a relatively short, but lovely, self-guided walk through experience. It has plenty of educational signage to help guests learn about butterflies.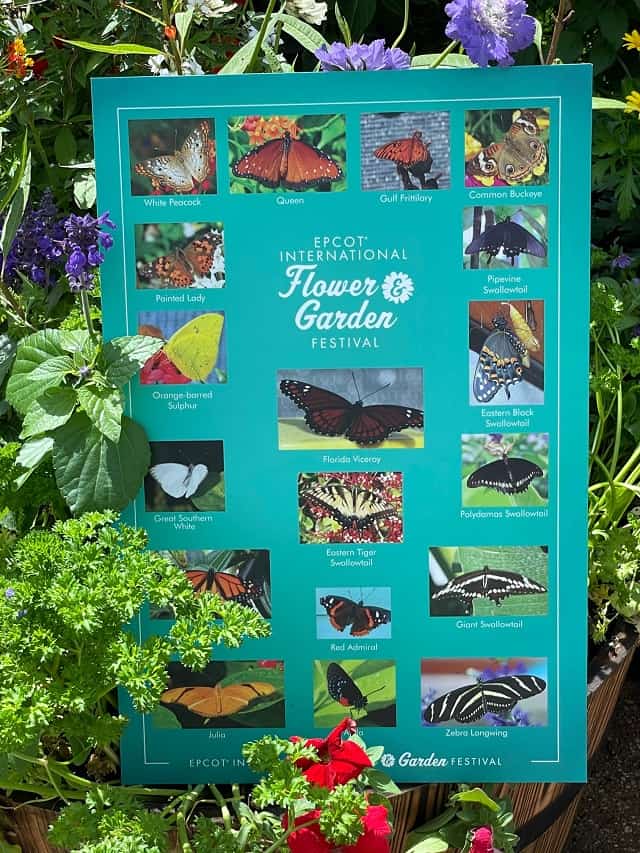 You can spend as much or as little time inside as you would like, and there seems to be no rush. My travel party and I were able to take our time in the exhibit and spend as long as we wanted reading the signage and watching the butterflies.
Inside the butterfly house you will find many types of butterflies. You will also be treated to a number of beautiful flowers that the butterflies are drawn to.
Not only will you see adult butterflies, but you will also notice boxes of chrysalises in various stages of growth. You might even observe a butterfly emerging from its dark encasement or letting its wings dry before it takes flight for the first time.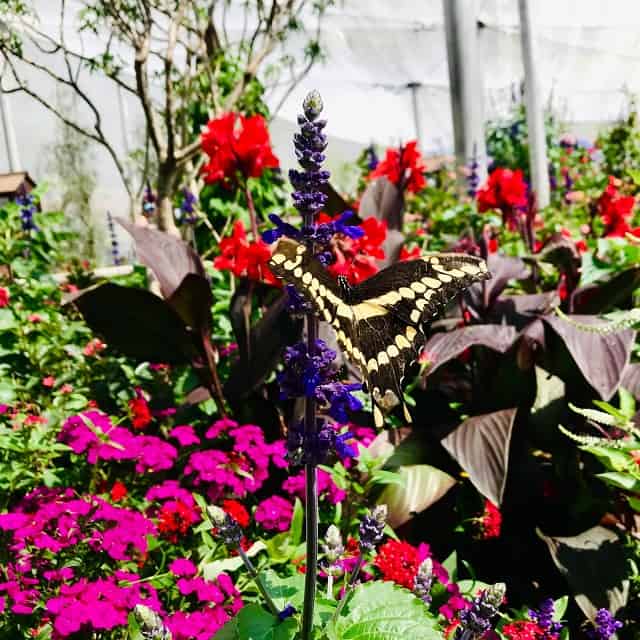 The butterfly house opens with the park, and it closes at dusk. So, if this is on your must see list, make sure you get it in before the sun sets (to be read in Ursula's voice).
If you love these winged insects, it is a great chance to interact with them up close. You might even have one decided to light upon you if you are lucky.
The Entertainment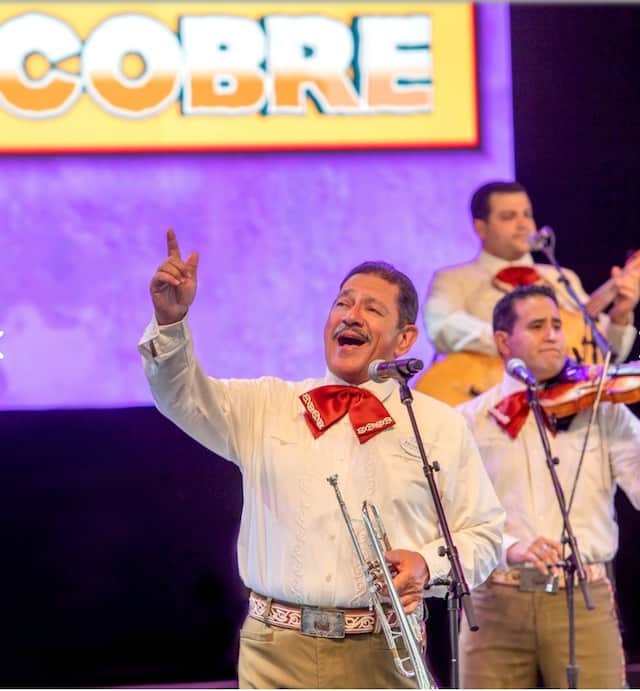 Live Entertainment is BACK in Epcot. It is great to see live entertainment begin to trickle back into the parks. This year's Flower & Garden festival has a number of acts.
While I was on my most recent visit, I got to enjoy Mariachi Cobre in the America Gardens Theatre. My party and I did not sit in the theatre for this, but rather stopped briefly to watch from afar and then enjoyed listening to them as we toured that part of the park.
We did stop to watch Voices of Liberty, who also appear in the America Gardens Theatre. As always, they sounded amazing. I love their harmonies.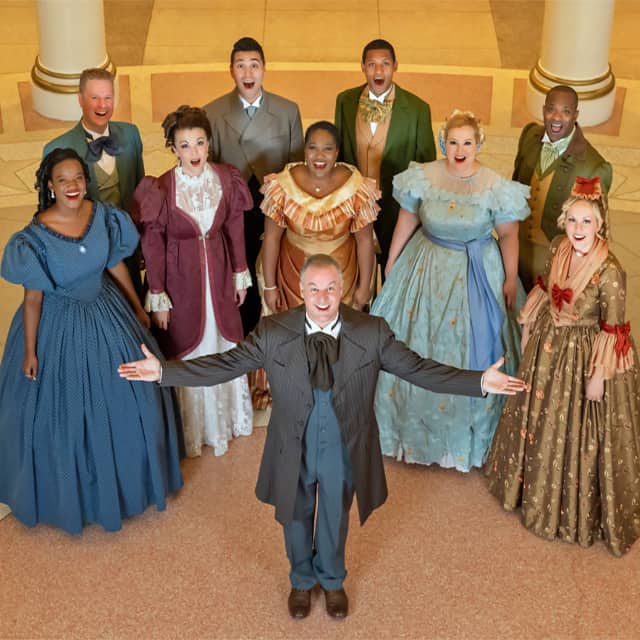 I would say if you can only see one performance, theirs is one to see. You can, of course, enjoy them as you tour the park, but they are worth taking a seat for.
If you haven't had a chance to hear Voices of Liberty, you can check out one of their at home performances here or here. You can check out their holiday sounds here.
America Gardens will also play host to local bands throughout the festival, another welcome return to Disney's line up. These bands are only available on select days.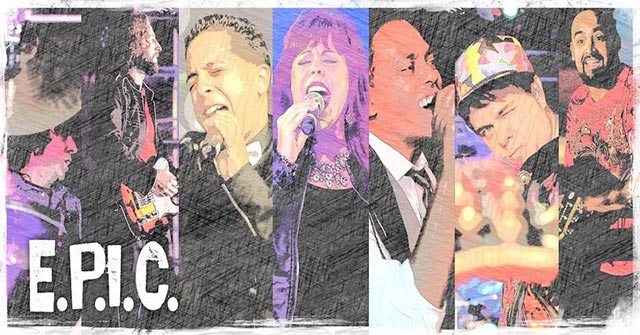 You can also head over to World Showplace to take in Pianist. Over in Canada, you can find the Jammin' Gardeners.
While these acts are available throughout the festival, others like EPIC! and Latin Ambition are performing on specifically scheduled dates. For a full rundown of the groups and performance dates, head over here.
The Snacks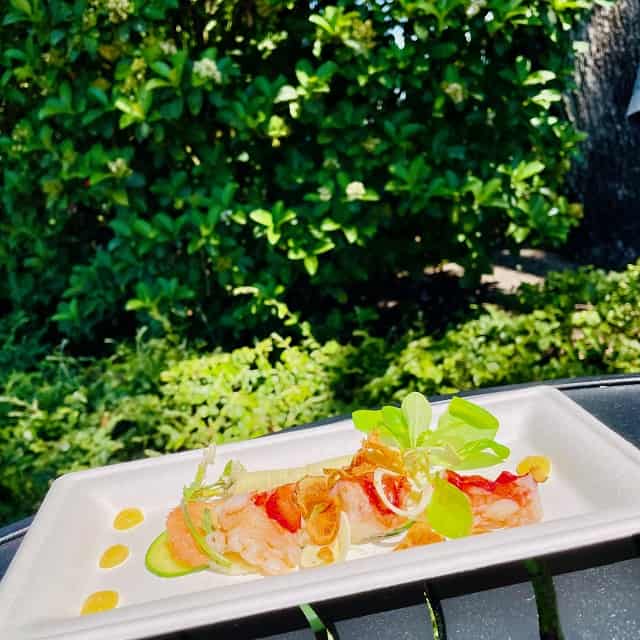 During this year's festival, Epcot offers more than 20 Outdoor Kitchens for guests to enjoy. The Kitchens offer delectable dishes available for purchase, many of which feature flowers, spices, and produce from around the world.
If you are visiting, you can snack on savory dishes like lobster and sweet treats. You will also be able to find classics like DOLE Whip and festival favorite Violet Lemonade.
You can check out a full list of the menu items available by heading over here. Additionally, the Outdoor Kitchen menus, pricing, and maps for where to find them are all on Character Locator.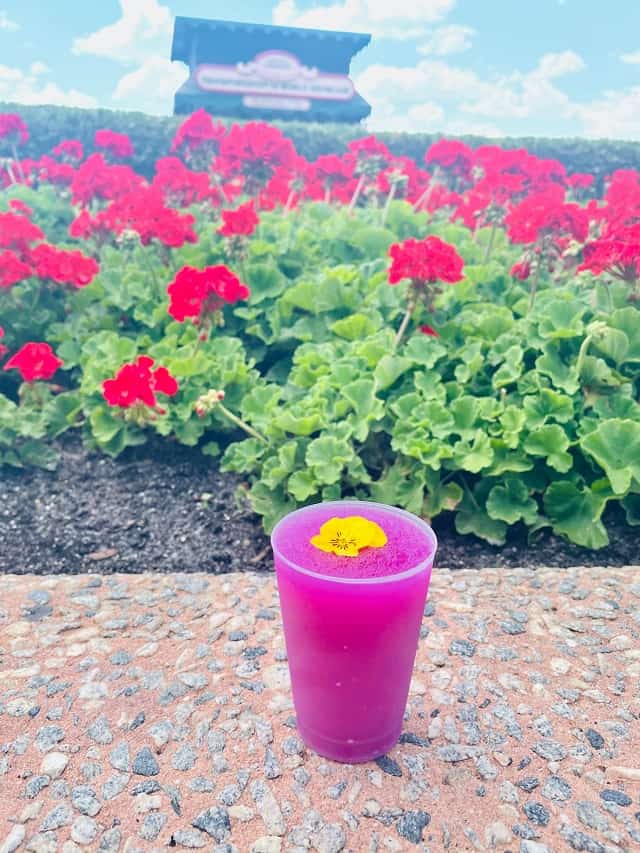 Violet Lemonade isn't the only delight you can try. For a review of some of the festival's BEST dishes, click here.
While some consider the festival dishes to be snacks, many of them are large enough to be shared. It is also easy to make meals off of the offerings, so if you really want to enjoy the offerings, you might prefer to forego a restaurant ADR in favor of dining exclusively at the Outdoor Kitchens.
The Flowers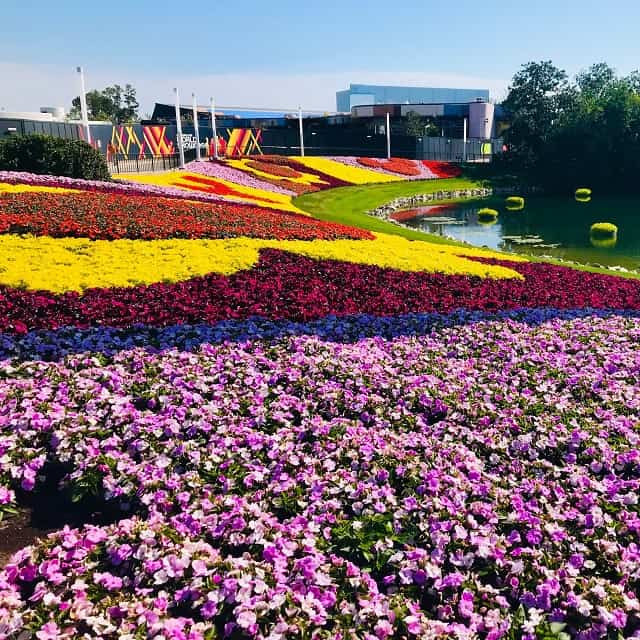 Obviously, one of the primary reasons to checkout Flower & Garden is the star of the show, the flowers themselves. Epcot looks absolutely lovely, even with the presence of construction walls.
From the Festival Blooms around the lakes of Future World to the Shakespeare Garden at United Kingdom Pavilion flowers are everywhere around the park's grounds. You will find some truly lovely displays.
You might even notice flowers have been added to attractions. For example, Living with the Land is gussied up with some festival beauties, including some of the edible blooms served at the outdoor kitchens.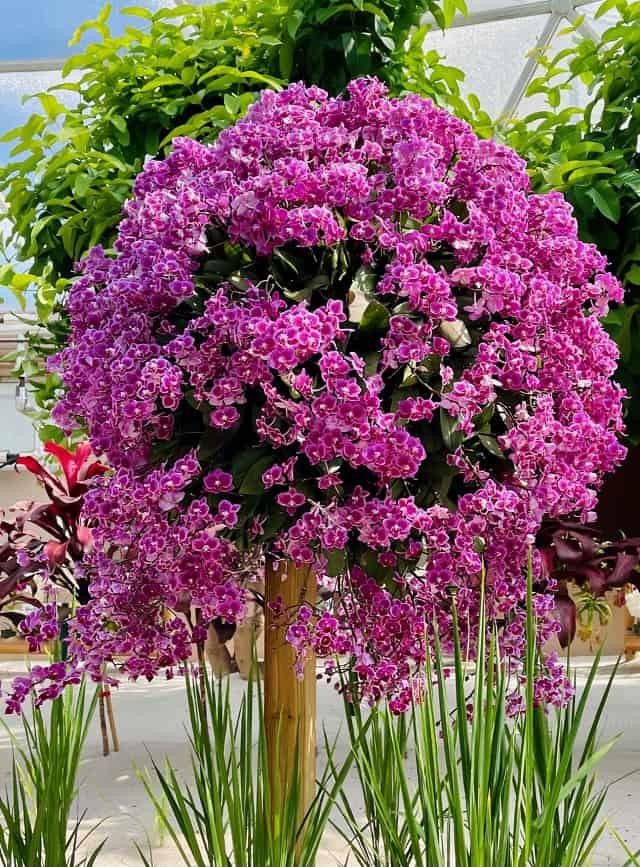 Thousands upon thousands of carefully placed blooms await you. You might even see some intentionally planted Mickey shapes among the blooms.
If you love Disney and you love flowers, it stands to reason that you will enjoy seeing Disney draped in flowers.
Full Guide to the Festival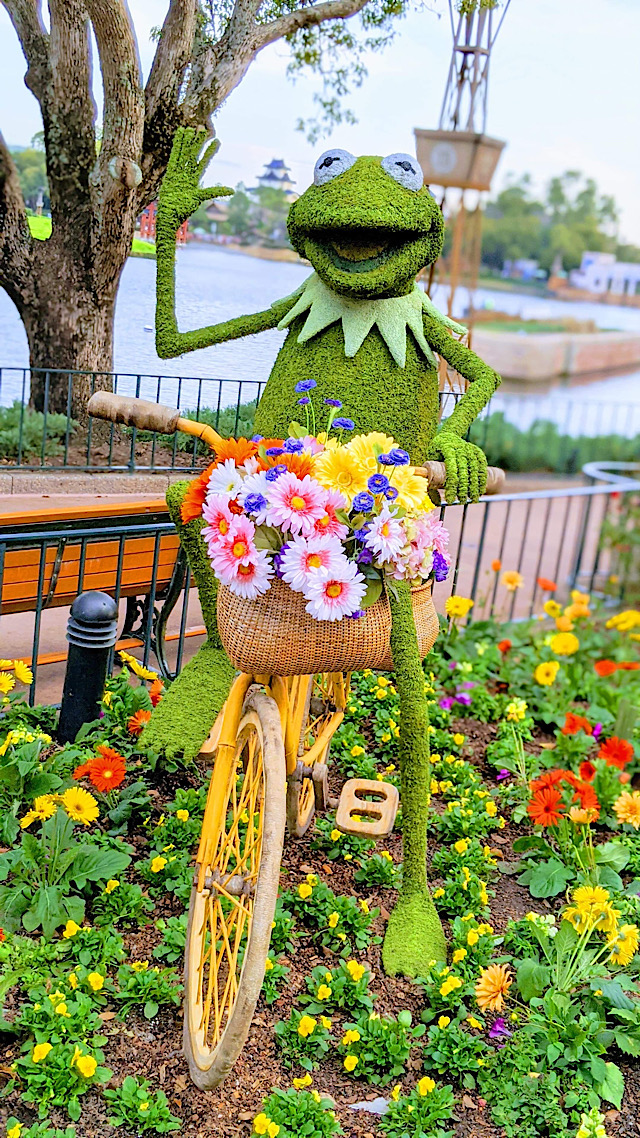 Of course, this is just a sampling of what is available at this year's festival. If you want a full guide to Taste of Epcot's International Flower & Garden Festival, it is at your fingertips. Head over here to check it out.
Do you have plans for a trip to Walt Disney World during Flower and Garden? Have you already been? What did you love? Let us know in the comments below or on our Facebook page. Or, keep the conversation going and share them with us in our crew, too!
Are you planning a vacation? Reach out to our trusted travel agency sponsor Authorized Disney Vacation Planner
Mouse Class Travel
!