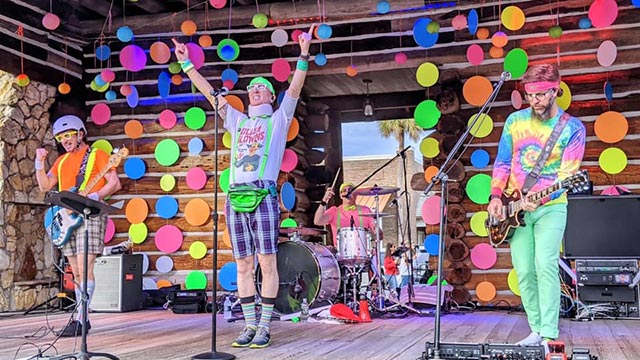 With Disney World slowly opening back up to more guests, the Epcot Flower and Garden Festival is expanding its entertainment lineup to include many local live bands. Here's all the bands and their schedules.
The only live music we have seen at Epcot since July has been Mariachi Cobre and the Voices of Liberty. Both of those acts are phenomenal, but only having two different sounds can become a bit drab over time.
Epcot's International Flower and Garden Festival won't be the full experience that it was prior to the effects of the pandemic that caused the parks to close in March, 2020, but these live local bands from the Orlando area should add some extra flavor to the lineup that includes great food, along with beautiful topiaries and flowers.
All concerts will take place at the American Gardens Theater, which allows for physical distancing, open air and a terrific sound system for the best quality sound possible to feature each band.
E.P.I.C.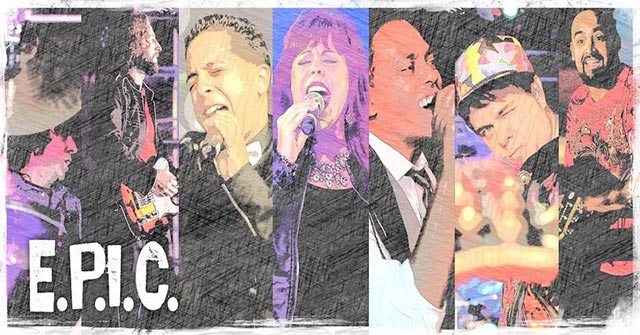 A hand picked collaboration of musical forces, who have skillfully fused generations of the best in dance/pop music resulting in a dance party that is simply….EPIC!
As lovers of the wildly eclectic musical styles the 80/90's had to offer, from DancePop to HipHop, nobody unites the music from Past and Present, like this band! Using a DJ mash-up style with only the best Dance, Pop and Party Rock music, EPIC creates a party vibe with an energy that is Epic-ly contagious.
March 5th-8th
April 16th-19th
May 28th-31st
Motown in Motion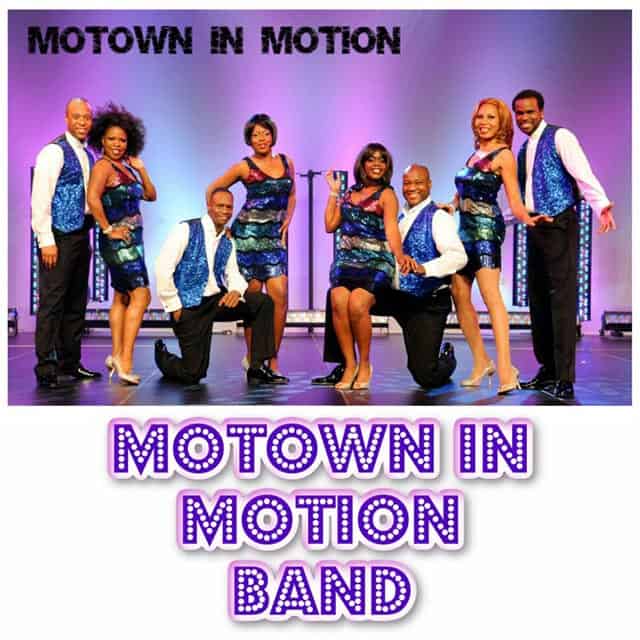 Motown in Motion will take you back to classic Motown R&B with songs from Gladys Night & the Pips, Dionne Warwick, The Platters, James Brown, Martha & The Vandellas, Four Tops, The Marvelettes, The Temptations and The Supremes!
March 19th-22nd
April 30th-May 3rd
June 11th-14th
Vintage Vinyl Band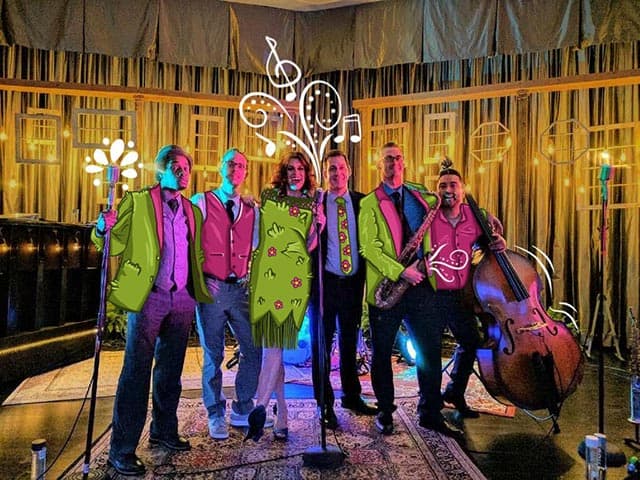 This band promotes itself as "Music with a sense of humor." It is a group of dynamic performers with plenty of experience to back up their talent. This unconventional top 40 cover band formed in the entertainment magnet of Orlando, FL and quickly found its spot in the national live event industry.
Specializing in retrofitting today's hits into yesterday's sound, while weaving in classics from the American Songbook, this band has a sound that aims to bring joy to every listener.
March 12th-15th
April 23rd-26th
June 4th-7th
The Hooligans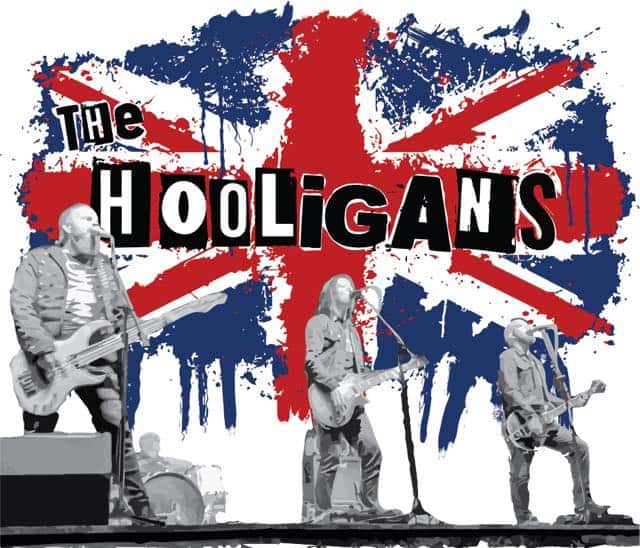 This Hooligans brands themselves as a "British rock from the 60s – 90s. Orlando's top musicians play The Beatles and The Stones to Oasis, The Clash and The Cure."
March 26th-29th
May 7th-10th
June 18th-21st
The Spazmatics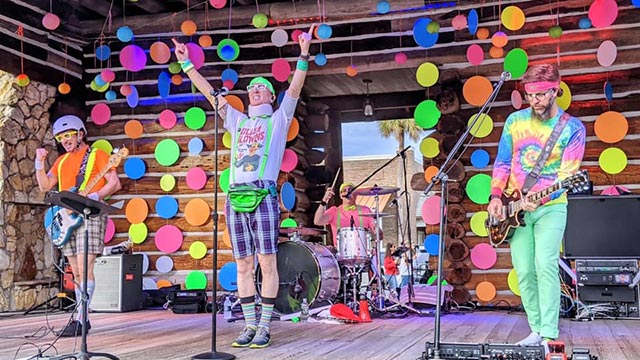 If you can't get enough of the 1980's, then the Spazmatics have you covered! They bill themselves as "The best 80s dance/show party band in the country. All the fun, crazy, radically awesome music from the era we loved!"
April 2nd-5th
May 14th-17th
June 25th-28th
Latin Ambition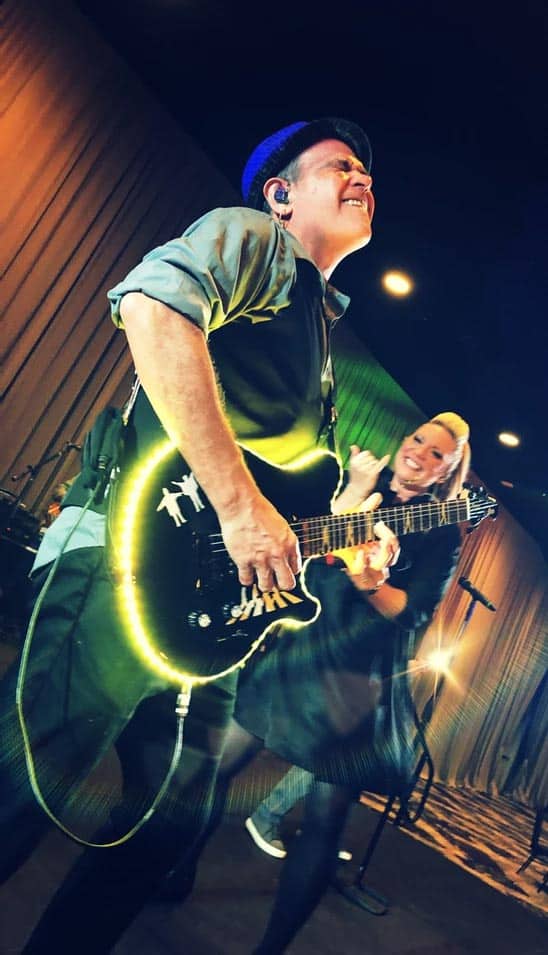 From the moment this bi-lingual act kicks into Party Mode, the music NEVER STOPS!! Delivering a fast-paced, DJ style approach to live music – offering SOMETHING FOR EVERYONE like no one else can with unexpected twists and turns to excite the crowd every step of the way – Salsa, Merengue, Motown, Top 40, Rock, Pop, Bachata, Latin Jazz, and Reggaetón and everything in between! You want it? YOU GOT IT!
April 9th-12th
May 21st-24th
July 2nd-5th
After you catch one of these bands, come back and let us know what you think of the music and be sure to share this post with your friends on Facebook!