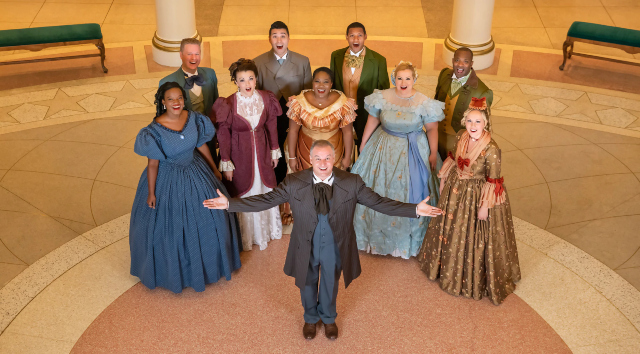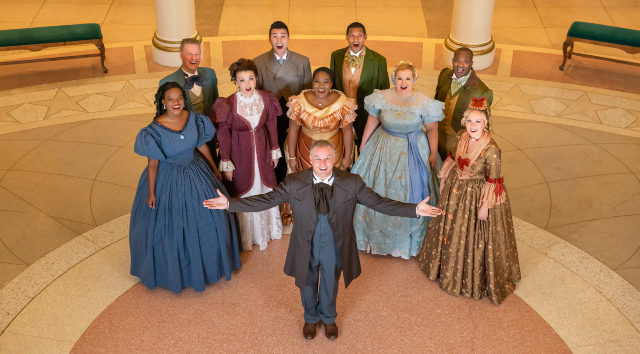 If you have visited The American Adventure Pavilion in Epcot, chances are you have been greeted by the sounds of the Voices of Liberty. The Voices of Liberty are bringing us some familiar songs of friendship to us from their homes!
The Voices of Liberty is a choral group that perform a cappella versions of patriotic melodies throughout the day. Each member of the group is costumed in period finery from the 1800s.
Disney has been doing a great job by sharing magical moments with us! The parks might be closed, but that does not mean that Disney cannot be brought to us.
So far, we have seen videos of the Dapper Dans sharing some familiar Disney melodies with us. They have shared videos of them singing "When You Wish Upon A Star," "There's A Great Big Beautiful Tomorrow," and "When I See An Elephant Fly."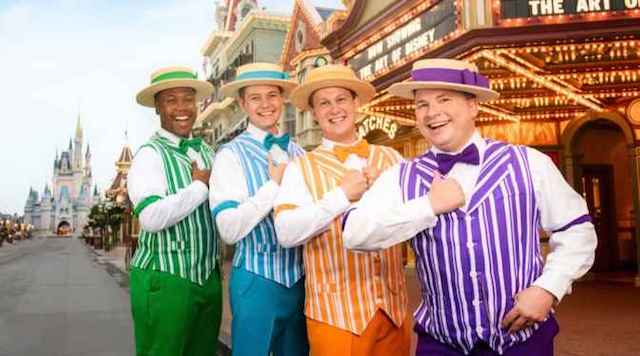 Each video has put a smile on our faces and has reminded us that Disney is still with us, even from a distance.
Today, the Voices of Liberty brought us a special treat and are here to remind us all that we've got friends in all of them.
Take a look at the video below from the Voices of Liberty singing "You've Got a Friend in Me" from Toy Story and "Friend Like Me" from Aladdin.
Usually guests only hear them singing patriotic melodies in Epcot, so it is a real treat to see them sing different songs!
If you love hearing these wonderful collaborations of groups singing Disney tunes, take a look at earlier ones we have shared, like the Broadway Stars performing "Go the Distance."
Have you seen the Voices of Liberty perform when you have visited Epcot? Tell us about it in the comments or on our Facebook page! You can share your experience with us in our crew on Facebook as well.
Maggie Baltz