Disneyland just released attraction and entertainment details for reopening later this month. Read here what you need to know to enjoy the parks.
We recently shared that Disneyland park and Disney California Adventure park will reopen on April 30th! That is very exciting news! But what will parks look like when they do reopen? See what guests will experience on their visit here.
New Ways to Experience Disney Magic
Upon reopening, Disney promises although the magic may look different, it continues to be at the heart of Disneyland and Disney California Adventure parks. For example, look out for surprise appearances your Disney pals in both parks. Recently, a fellow writer, Marisol, visited Disneyland for A Touch of Disney. Read here to find about her exciting day!
FastPass, Disney MaxPass, Magic Morning, and Extra Morning Magic will all be unavailable when the parks reopen. Additionally, select attractions and certain experiences that draw large group gathering, such as parades and nighttime spectaculars will return at a later date. The Disneyland parks will implement capacity measures, as well as limitations on parking and operating hours.
Galaxy's Edge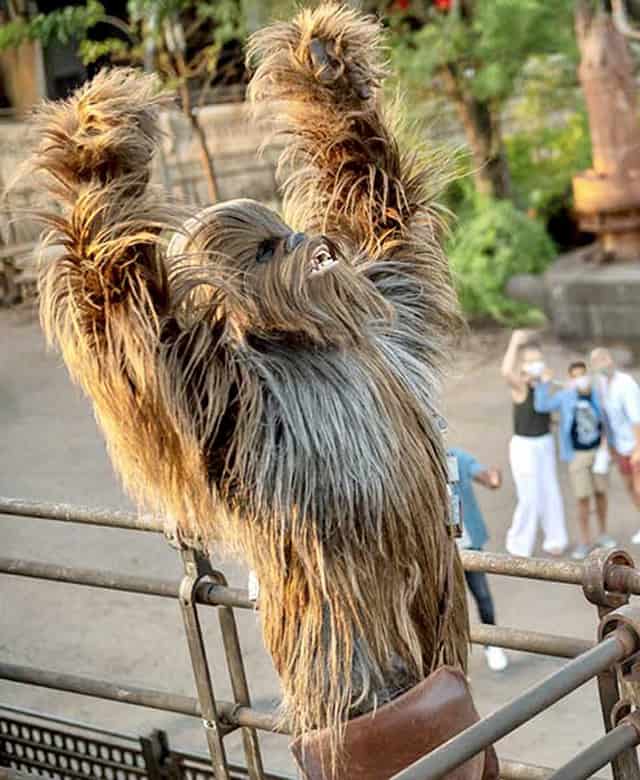 Star Wars fans have been missing Batuu for far too long! In a few short weeks, guests can once again explore this remote planet and continue the battle between the Resistance and the First Order.
All attractions within Galaxy's Edge are planned to be operating at reopening!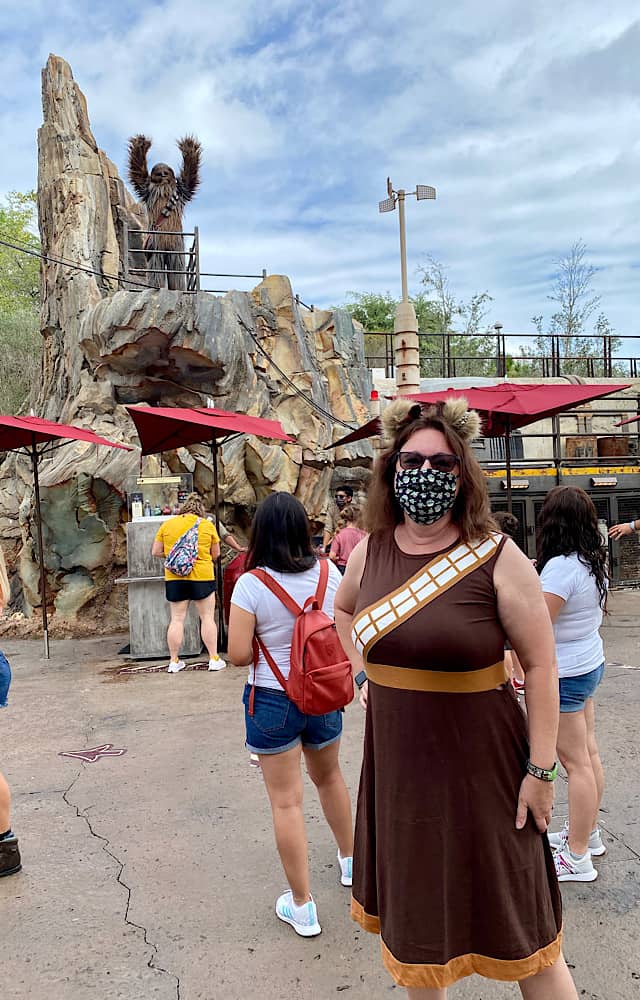 Look for familiar Star Wars characters in Black Spire Outpost. Guests may spot Rey, Chewbacca and Vi Moradi above the speeder garage at Black Spire Station.
In addition, Stormtroopers and Kylo Ren will patrol the TIE Echelon starfighter area. I just love how characters interact here!
Rise of the Resistance Riding Procedures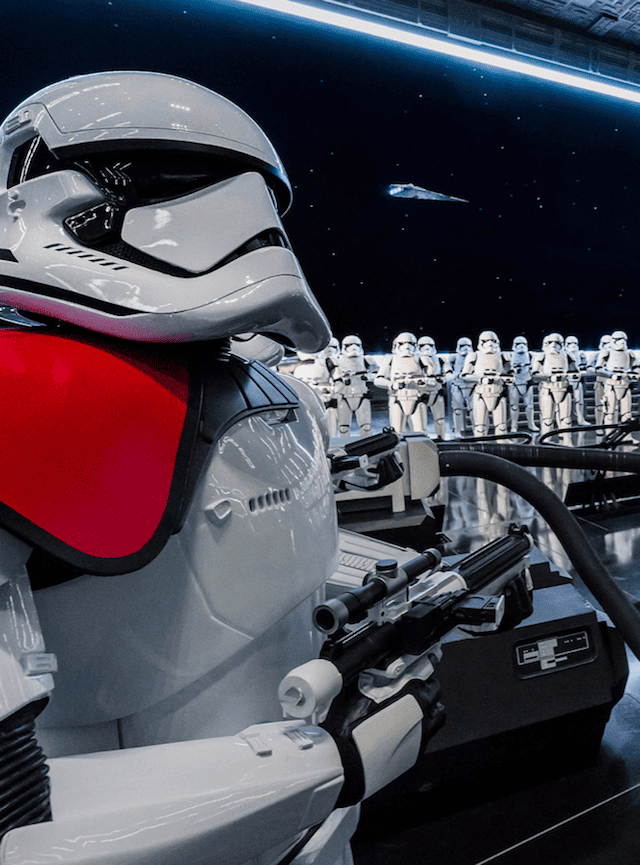 Also, the virtual queue system will be used for the wildly popular (and rightly so) Star Wars: Rise of the Resistance attraction. If you haven't experienced this immersive and exciting attraction, you should ride it soon! It's the best attraction in the galaxy!
Remember that boarding groups are not guaranteed.
In order to sign up for the virtual queue, guests must have the Disneyland mobile app. Check out Disney World's procedures here for getting these elusive boarding groups.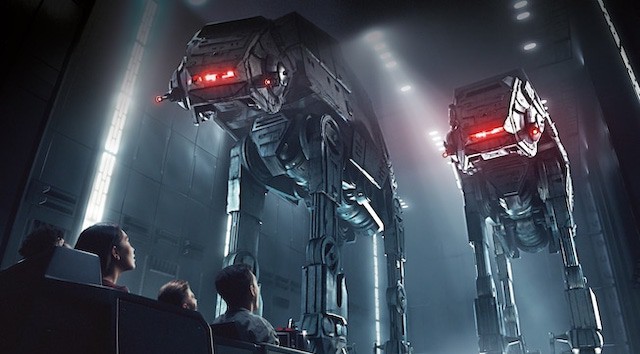 Like Disney World, Disneyland announced boarding groups will be distributed twice daily, once in the morning, then later in the day. However, Disneyland has not yet shared specific times or details on when this will happen each day.
For updates, be sure to check back on the KennythePirate Facebook page and Character Locator.
To access the virtual queue system, guests must hold both a valid Disneyland park ticket and theme park reservation. Read here for details on how to buy a theme park and get a park reservation. These guests will be able to check for available boarding groups (quickly!) the same morning they're entering the park. Also, guests must have their park tickets linked to their Disney account.
For an additional opportunity to try for a boarding pass, guests must be inside Disneyland park by either getting a park reservation or by Park Hopping that day. Park Hopper ticket guests may enter Disneyland park after 1:00pm for their boarding group.
Endearing and Exciting Attractions
Soon, guests can hop on a Disney favorite to ride the wildest ride in the wilderness, Big Thunder Mountain Railroad.
In Disneyland California Adventure park, it's time to rock out with Guardians of the Galaxy – Mission: BREAKOUT! again.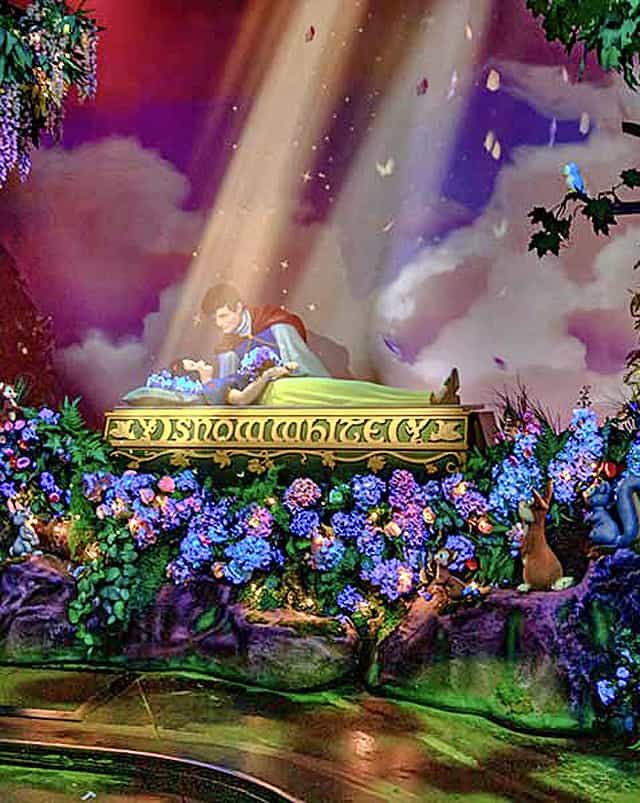 Timeless attractions await park-goers like the freshly updated King Arthur Carrousel in Fantasyland or the Haunted Mansion in New Orleans Square.
Snow White's Scary Adventure is one of very few remaining attractions that first opened with the park in July 1955. However, Disney has reimagined the ride and given it a new name, Snow White's Enchanted Wish.
Characters Everywhere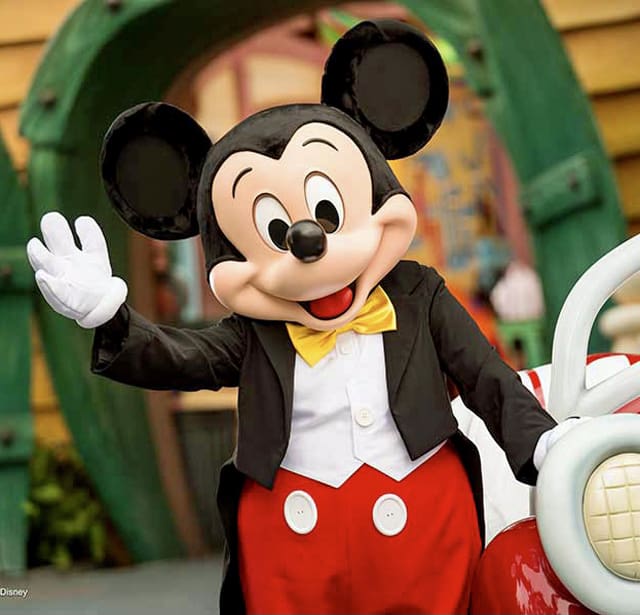 One of the most magical things about any Disney theme park is the chance to see your favorite Disney characters. Characters will wave to guests, pose in socially distanced photos, and have fun in the parks.
Mickey Mouse and his pals may be seen at the Main Street, U.S.A. railroad station or outside their homes at Mickey's Toontown. Won't it be so much fun to wave at these characters?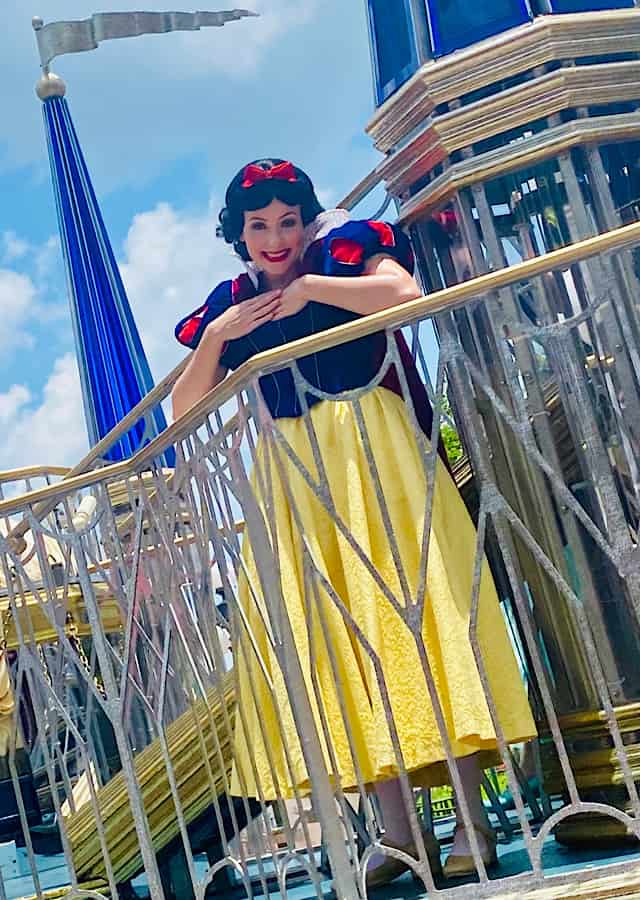 Be on the lookout for Disney Princesses like Mulan or Belle at the Royal Theater in Fantasyland. Or if you've been missing Captain Jack Sparrow, he will be looking for mischief in the balconies of New Orleans Square. Travel to Frontierland's Rancho del Zocolo to catch a glimpse of Coco's Miguel.
Meanwhile, in Disney California Adventure park, go to Carthay Circle and the Pixar Pier bandshell to see your other favorite characters. Disney Junior stars like Vamprina and Doc McStuffins may be out greeting guests from Hollywood Land's Disney Theater stage.
Avengers
If you're an Avengers fan like me, you're in luck! Throughout the day in Hollywood Land at Disney California Adventure park, Black Widow, Captain America, Thor, Spider-Man, Black Panther and the Dora Milaje pose for guests from the Hollywood Backlot Stage.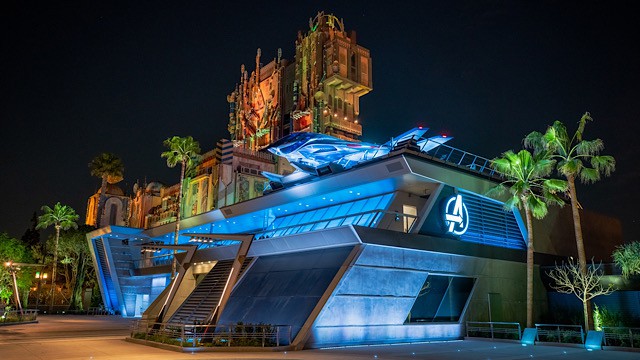 Then, on June 4, Disney has announced Avengers Campus will open offering new Super Hero greetings and exciting attractions and experiences. Somehow, Spiderman will be seen swinging overhead too! Whoa!
Final Details
Remember that a theme park reservation and valid admission ticket for the same park on the same date are required for guests ages 3 and up. Also, guests must have a valid theme park admission ticket in order to make a reservation. Theme park reservations will be limited and subject to availability.
Only California residents may visit the parks, and in groups of no larger than 3 households, in line with current state guidelines.
What are your thoughts on visiting Disneyland and Disney California Adventure when it opens? Have you gotten your theme park ticket and reservation yet, or will you be waiting a bit? Please share your thoughts below or on our KennythePirate Crew Page.