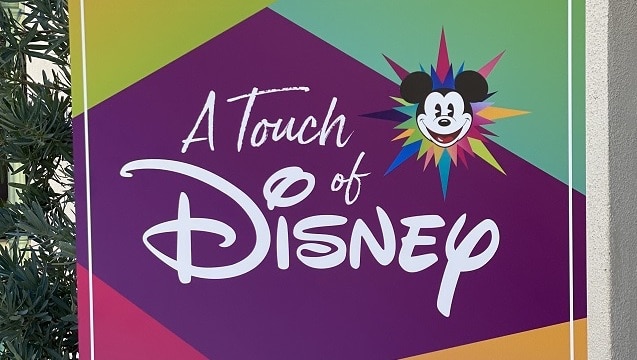 A new event, A Touch of Disney, is currently taking place at Disneyland. I was present for the opening day festivities. I will provide an overview of what characters I saw, what I ate, and Disneyland Legacy passholder goodies that were available.
A Touch of Disney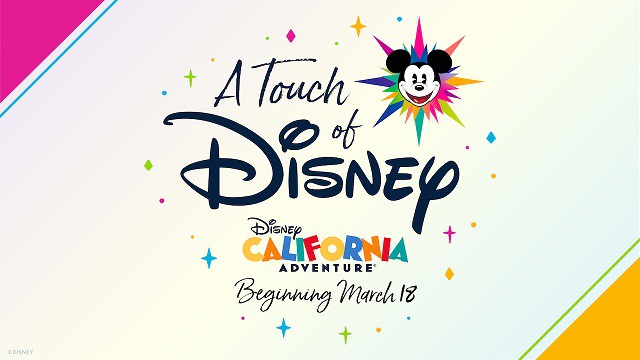 When the event was first announced, my heart skipped a beat as I knew that I wanted to attend. The entire theme park at California Adventure would be open, expect for rides and attractions.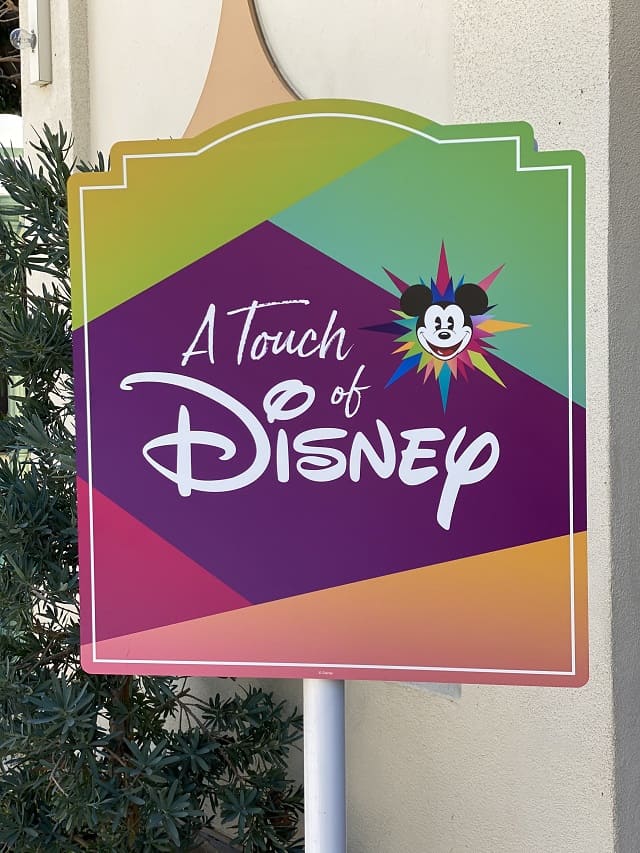 After an almost five hour wait online to purchase tickets, I was able to secure a ticket for opening day for myself. I left everyone to fend for themselves back home as this momma was off to enjoy the event by herself!
Here is Disney's description of the event:
A Touch of Disney Ticket Holders: Get ready to rediscover the magic of the Disneyland Resort through the sights, sounds and flavors you've been craving! And don't forget to download or update the Disneyland mobile app, as this is the primary way to order food and beverages at quick-service dining locations and Marketplaces during the experience.
Sounds like lots of fun, right?
Rope Dropping the Event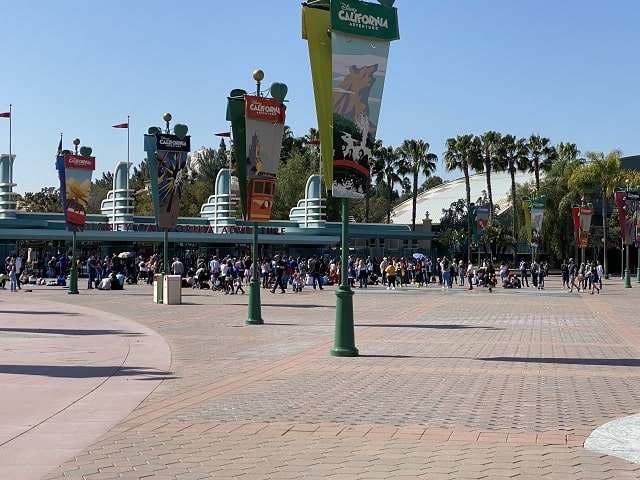 If there is anything we have learned from Kenny, it is that it is important to rope drop because Disney is known to allow guests through the gates before the posted opening time.
I had an idea that this would occur so I made sure to be at the gates by 11 am for a 12 pm opening.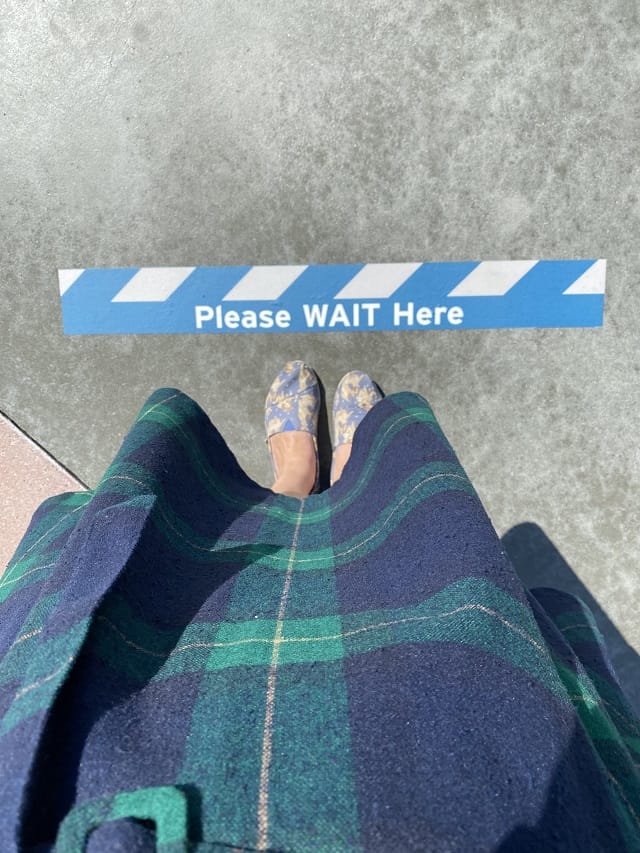 Low and behold, the gates were opened at 11:30 am on the dot. I was inside California Adventure by 11:45 am.
Upon entering, guests are provided an entrance ticket as well as a Dining Card which is preloaded with $25. This was part of the $75 admission price into the event as well as the parking at the Minnie and Mickey main parking lot.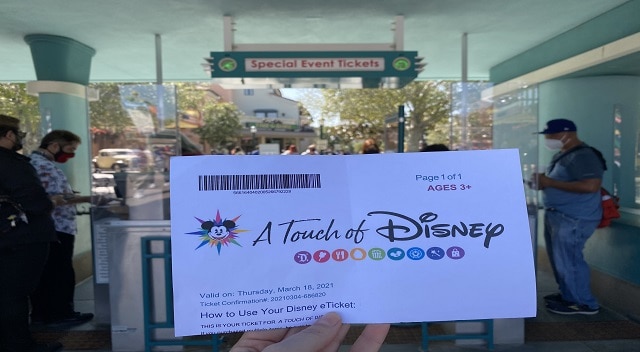 It was kind of a whirlwind because so much was happening at the gates as there were photographers and videos at the inside entrance. As I walked down Buena Vista Street, Cast Members were on either side of the street welcoming us to the event.
Dining Card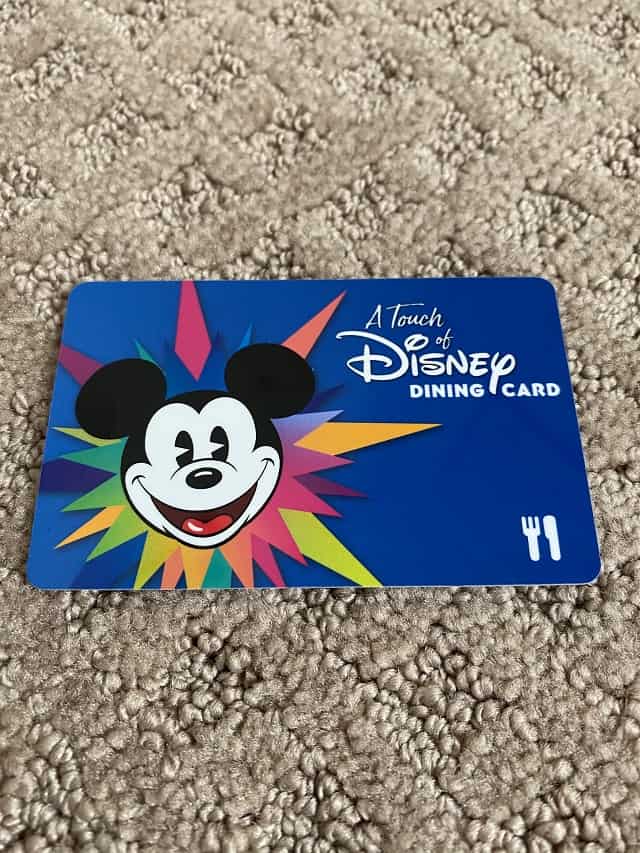 As mentioned before, guests were provided with a pre-loaded $25 dining card.
What I did not know was that I was supposed to link the dining card to the Disneyland app on my phone. I had walked up to one of six Marketplace locations wanting to place an order but was told that I had to mobile order through my phone at the booths.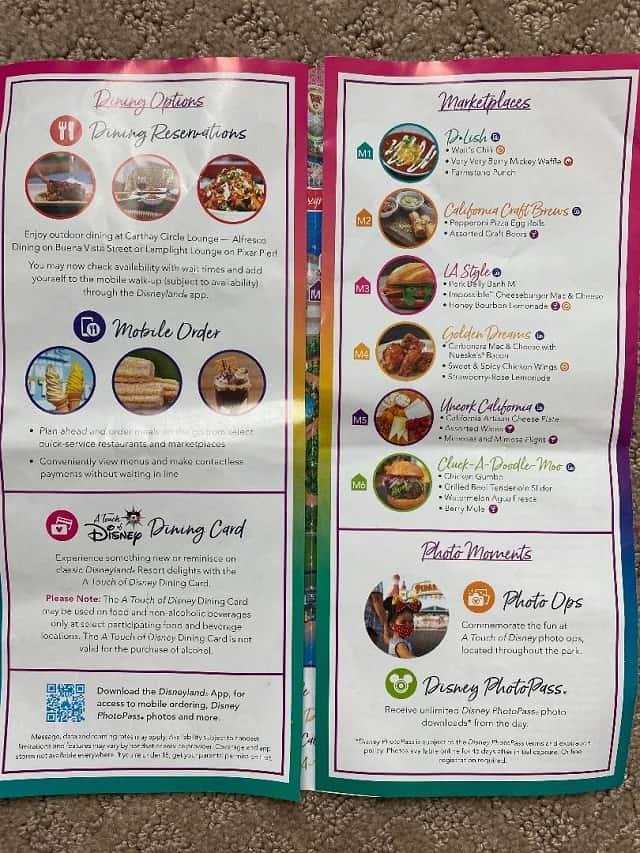 Well, after placing my order I typed in my dining card into the app, and low and behold it did not work. I was told to go back to the front of the park and let a Cast Member know.
So, I added some additional steps to my Apple Watch and proceeded to the front where they were able to provide me with a new card. This time it linked with no issues.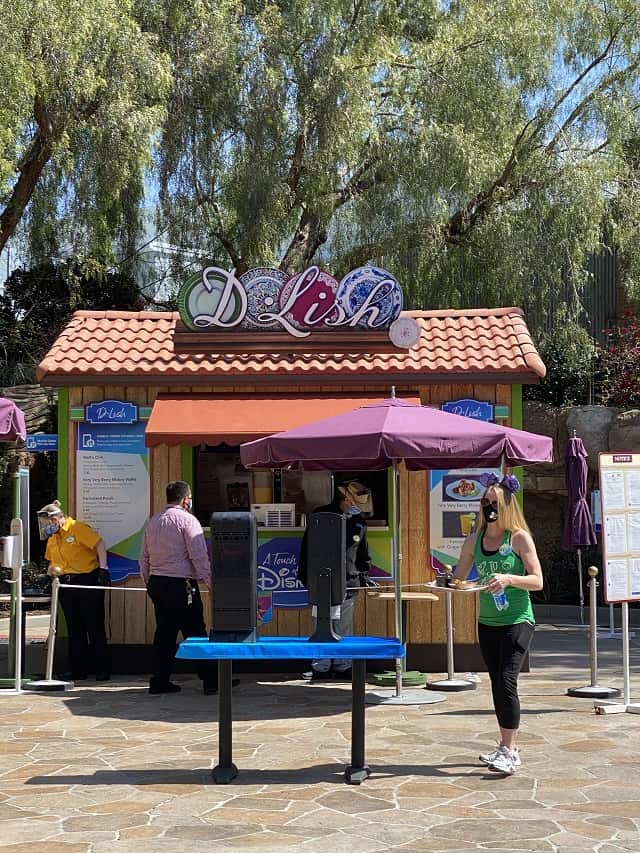 When I placed my Mobile Order at the D.Lish Marketplace booth, I ordered Walt's Chili, Very Very Berry Mickey Waffle and the Farmstand punch.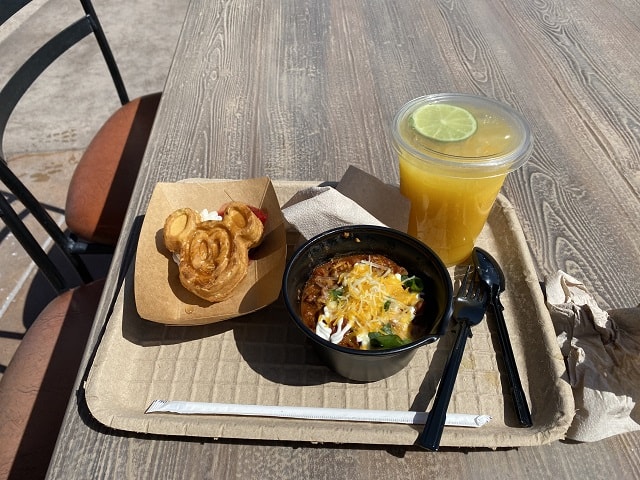 Mobile Ordering works the same exact way as it does at Walt Disney World. In total, I spent $20.00. That meant I only had $5.00 left on my dining card.
I knew I was going to order Walt's Chili since it was his favorite food! In terms of the Mickey Waffle… it had been over a year since I had enjoyed one at the Disneyland Resort. As for the drink, I was parched and it sounded good.
Overall, I was happy with my meal. I finished my entire meal as well as my drink.
The rest of my dining card was used up by the famous dole whip dessert. How could I not, right?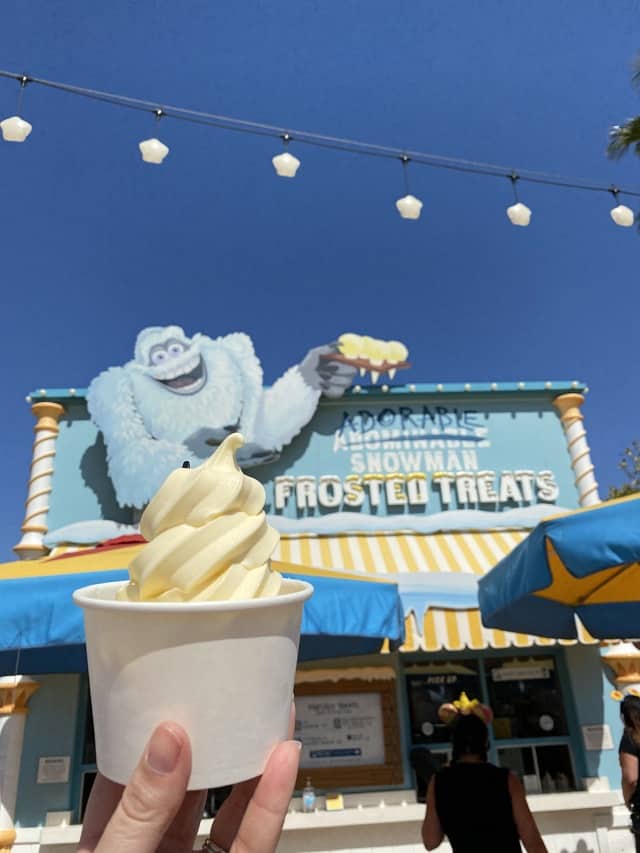 Delicious as ever! The total for the Dole Whip was $6.45. The difference of $1.45 was taken out from my Visa card that is uploaded to my account.
Characters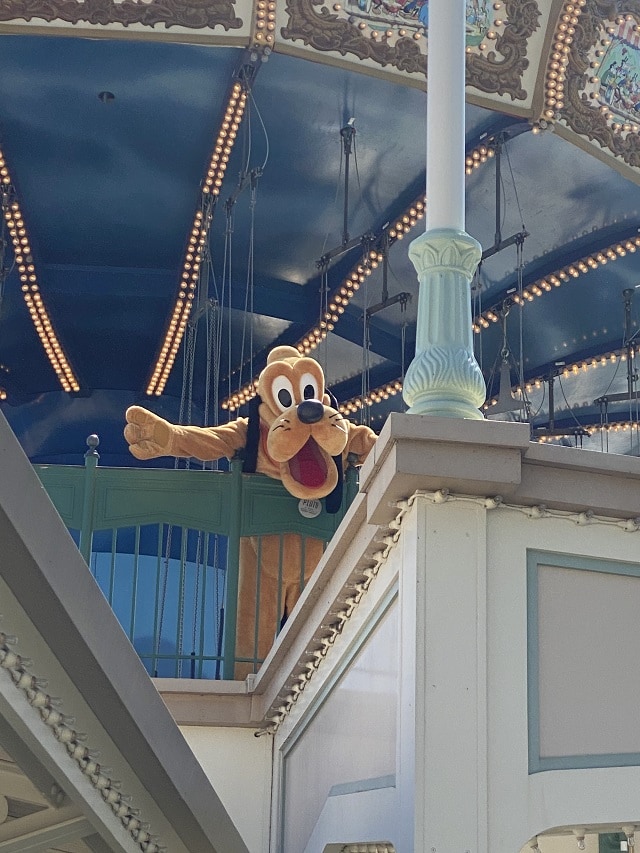 If there is one aspect of the reopening of the theme parks over at Walt Disney World, it is how characters have taken on a new way of interacting.
It was no different during A Touch of Disney. There are four different locations where guests can see characters socially distanced.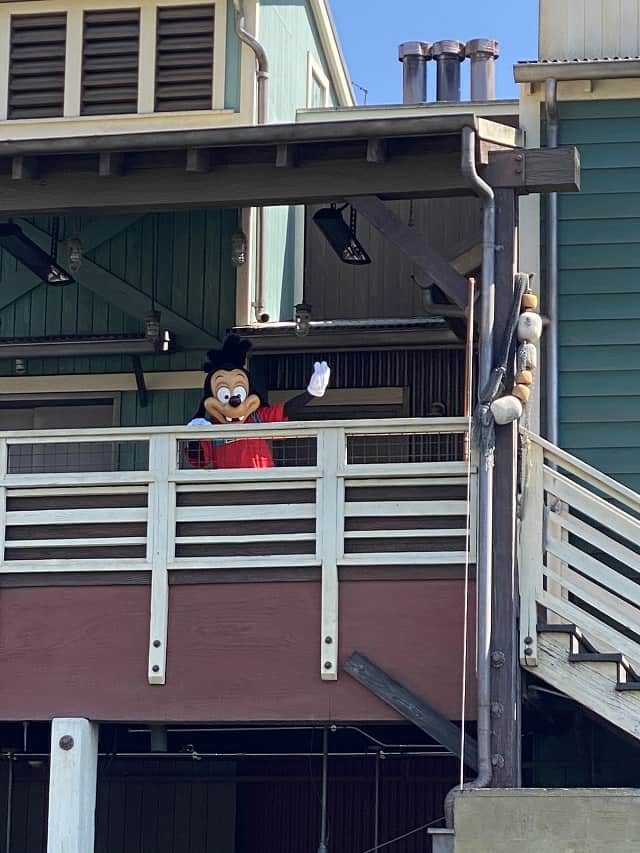 1. Max and Goofy: This father and son pair were a hoot!
Situated high above the pier and across the water from guests, they danced, they waved and they went fishing!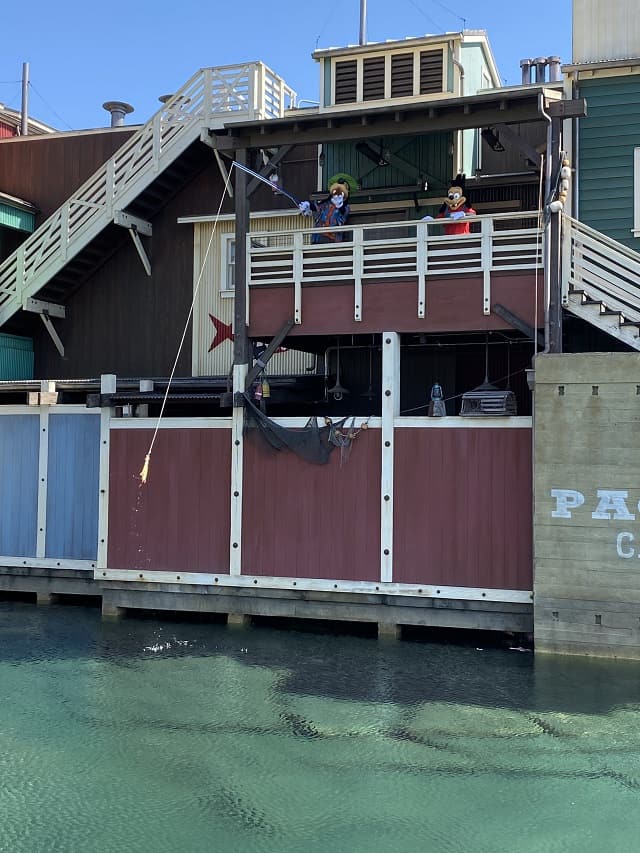 Throughout the day, they don't seem to be the best of fishermen as they pull up a rubber chicken, a pair of red polka dot underwear and a boot!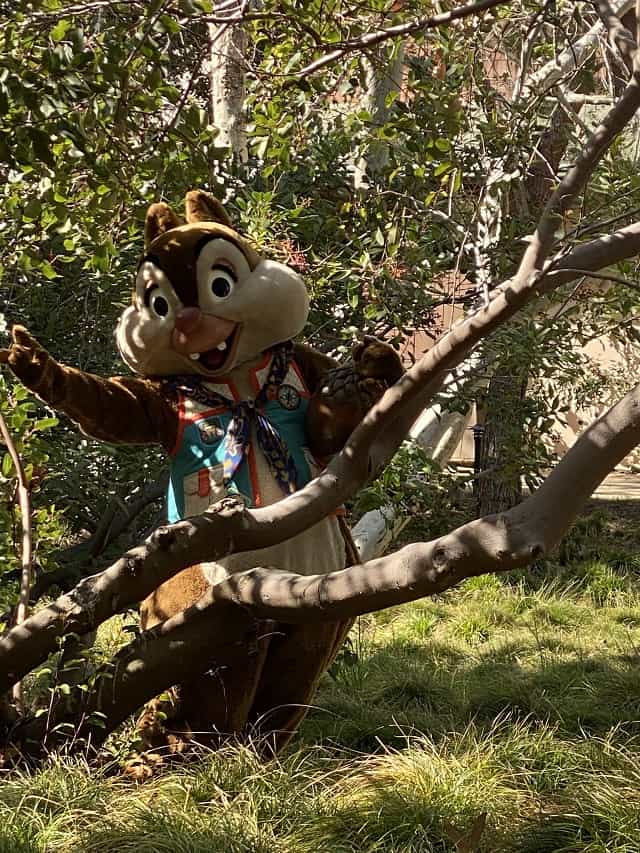 2. Chip and Dale/Donald Duck: All I have to say is that Donald Duck is certainly one lucky duck as he is the first and only guest currently staying at the Grand Californian Hotel.
You can find him waving to guests from a balcony window. Must be nice, right? We asked him if he was enjoying his stay with room service, and he nodded with quite the big head nod!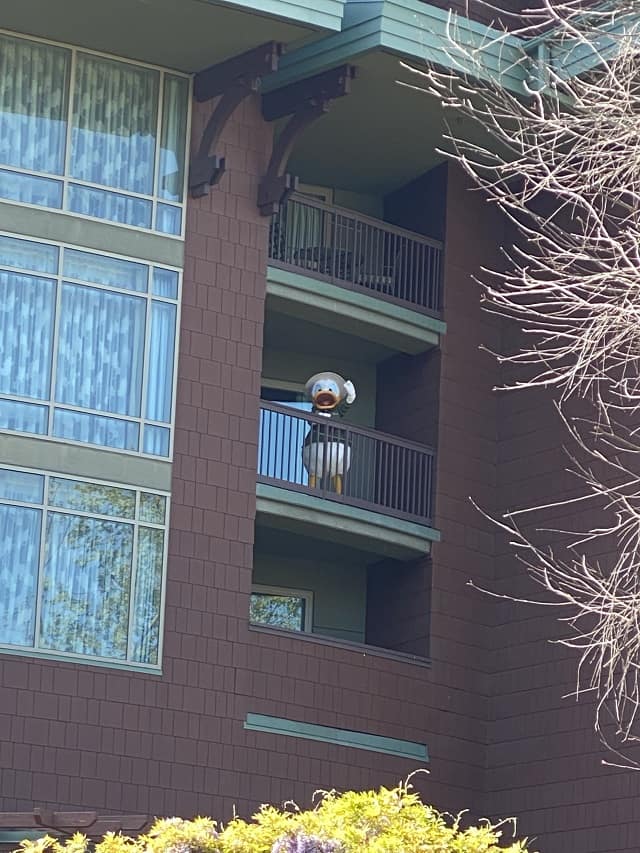 Down below, guests would also find Chip & Dale forging for acorns in the grassy, tree-filled area. At one point, Dale was banging his acorn against one of the Monorail pedestals. We told him to be careful not to break it!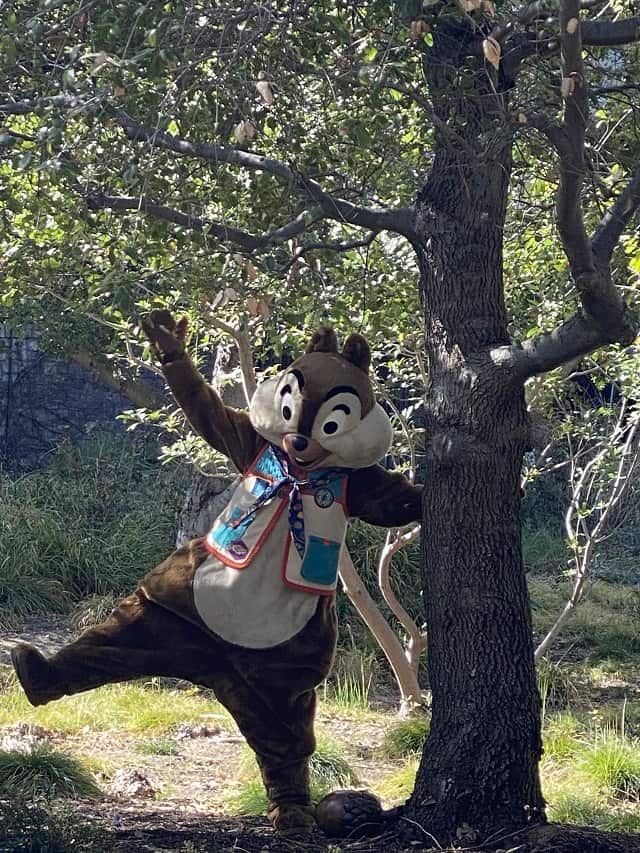 3. Joy and Sadness: These favorite pals were to meet at their attraction, "Emotional Whirlwind" throughout the day. However, I do not believe they were meeting because each time that I passed by (which was many), they were not out and about!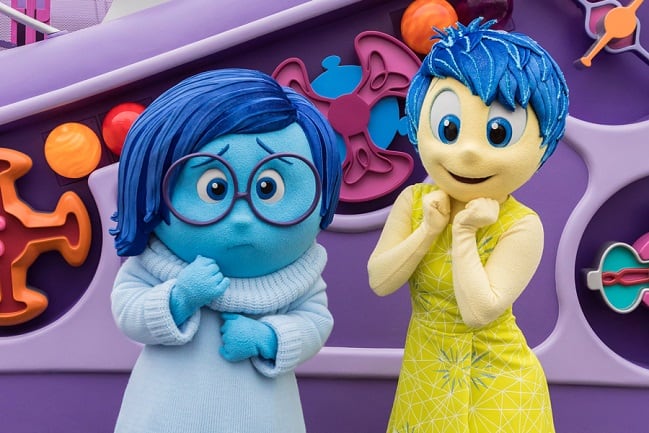 4. Donald, Pluto, Mickey and Minnie: How can you come to the Disneyland Resort and not see this fine group of friends? They were located at the top of the Silly Symphony Swings attraction.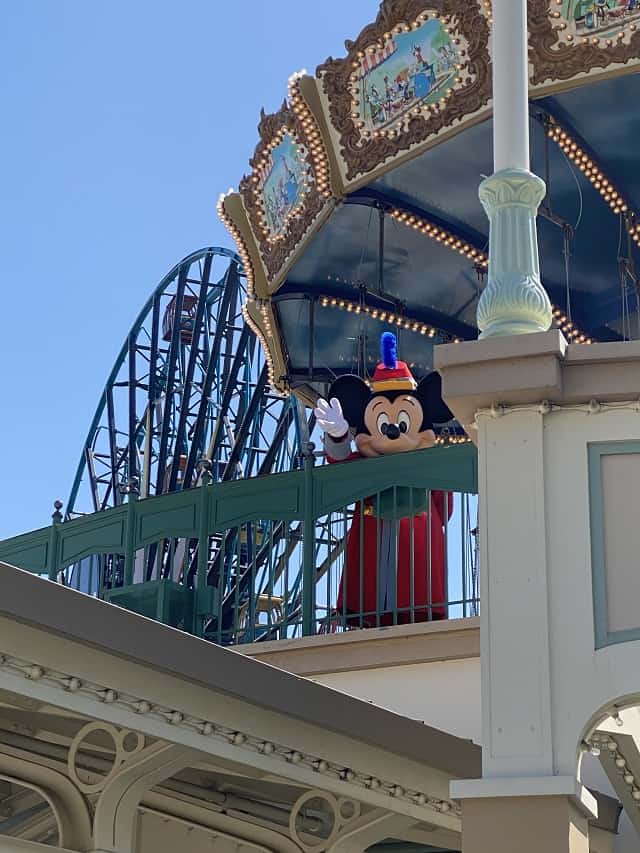 Mickey was rocking quite the conductor look!
Photo Opportunities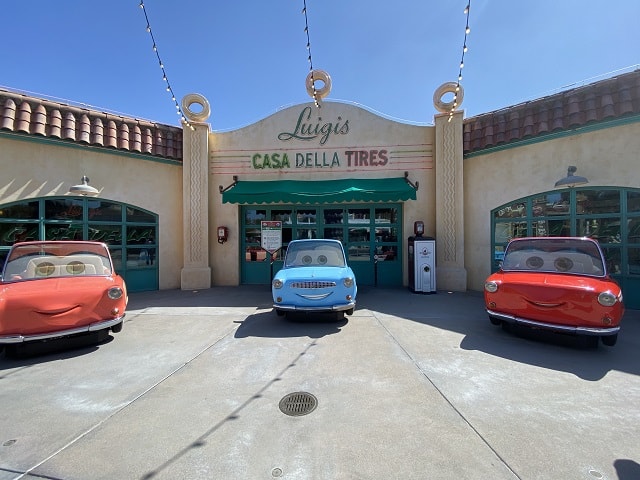 There were many different Photo Ops located throughout the park for guests to take pictures at.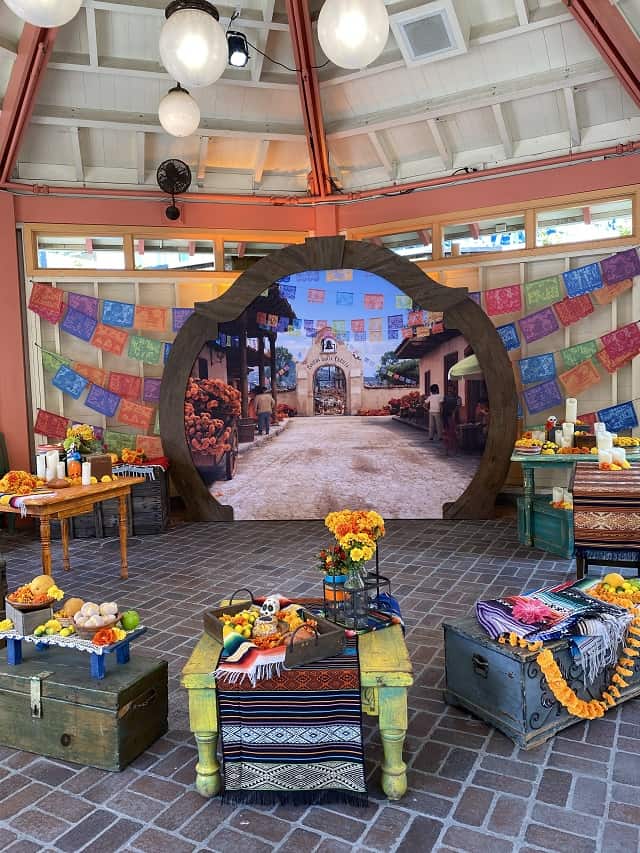 One of them was an altar setting dedicated to the animated film Coco.
There was also a Monster's Inc photo op where Roz led the beginning of the parade!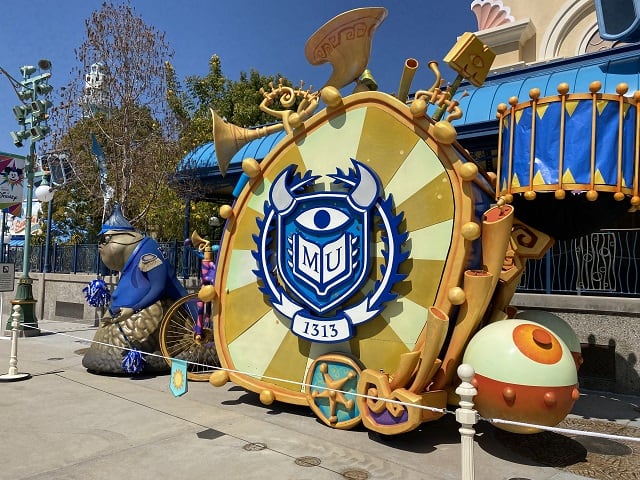 Here is a Tonka truck from Toy Story.
PhotoPass Cast Members were also present at the event! It was wonderful to see them again!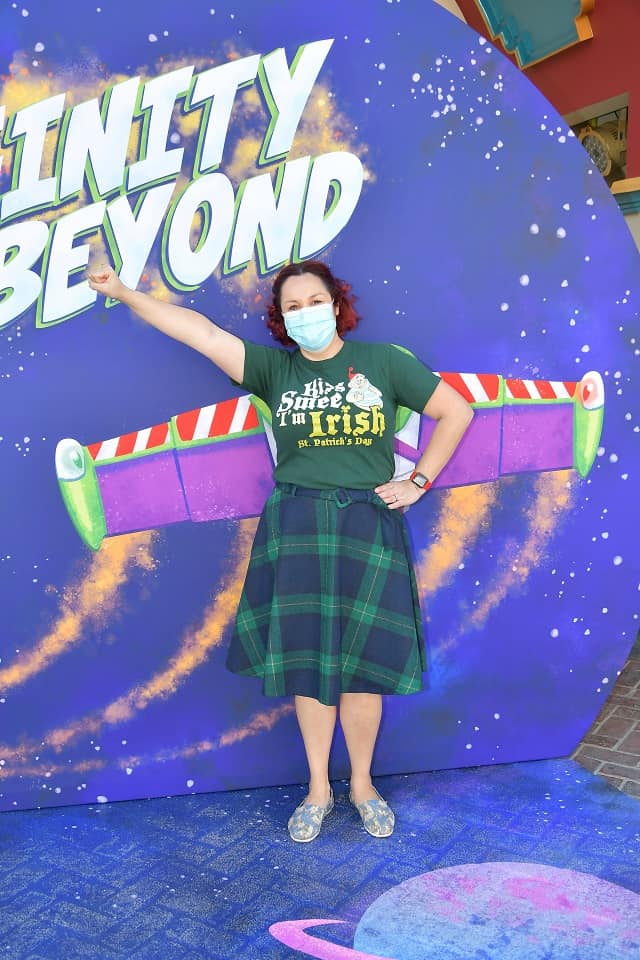 They were located throughout the parks. Since the event had such a low capacity, the lines to take pictures at various picturesque areas were very short.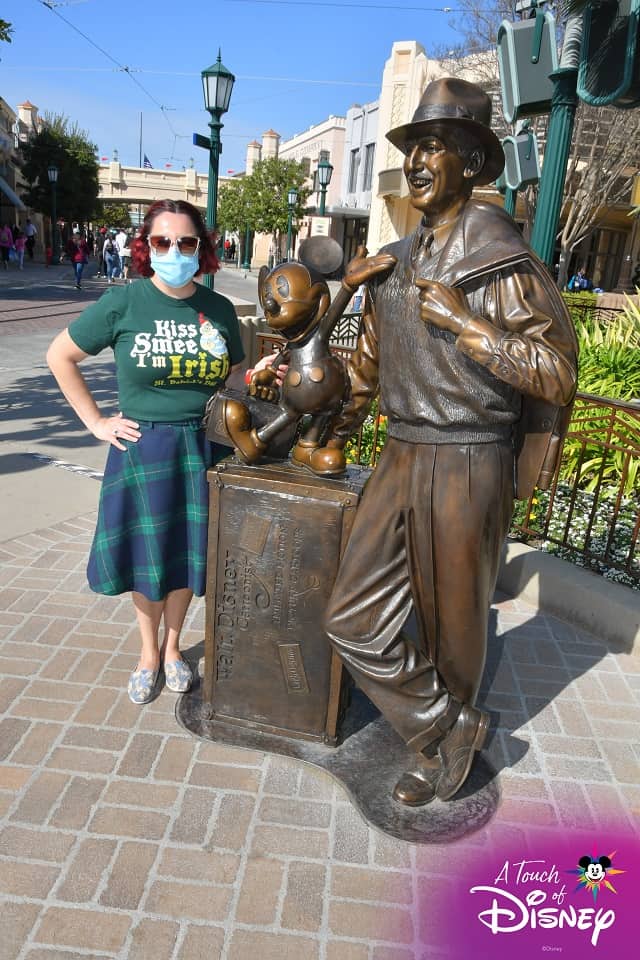 For example, the longest line that I stood for only had three families ahead of me.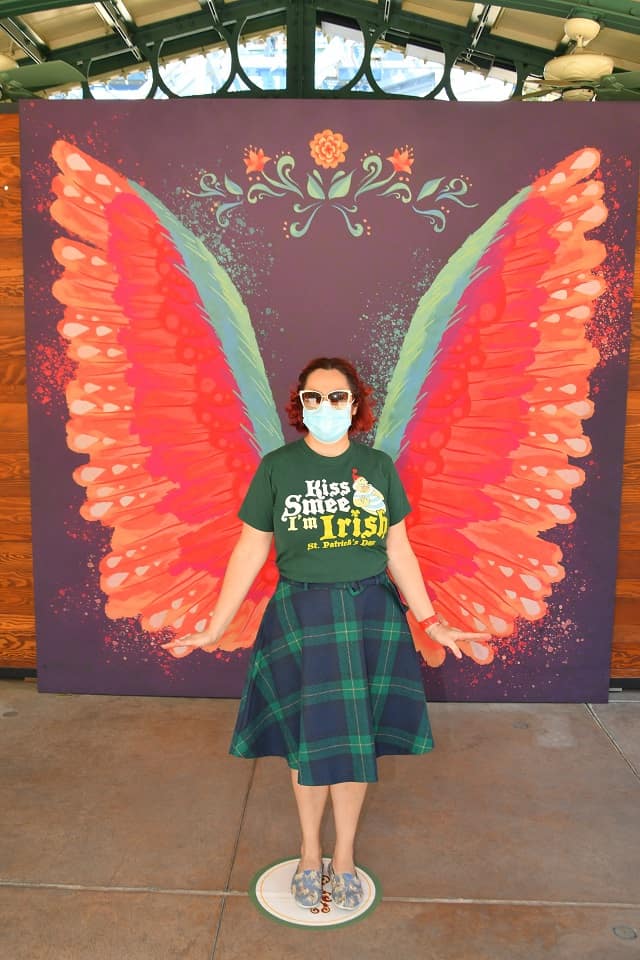 As part of the admission price to the event, guests received unlimited Disney PhotoPass photo downloads from the day!
Disneyland Resort Legacy Exclusives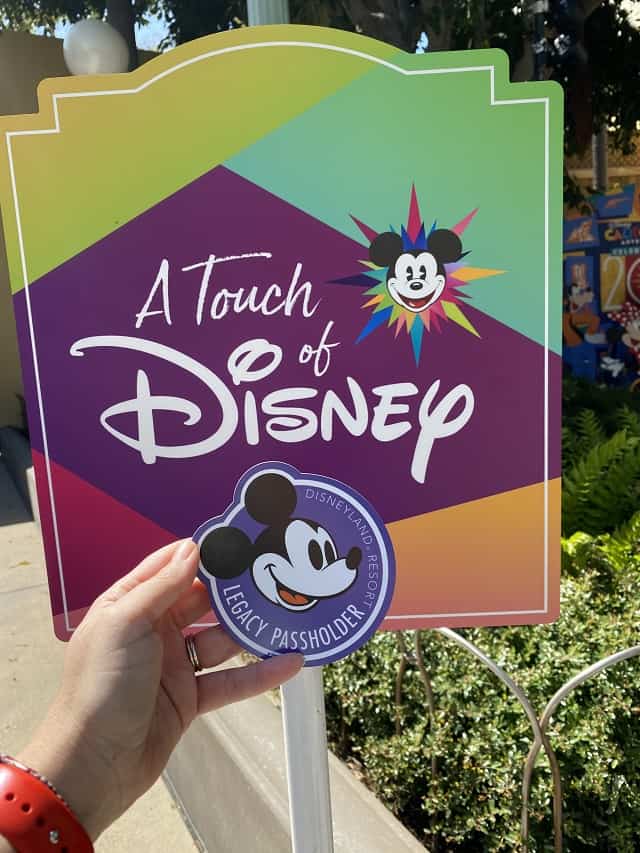 Disneyland Legacy Passholders are able to visit the Passholder Corner for a unique photo opportunity.
Legacy Passholders also receive a free magnet and button while supplies last!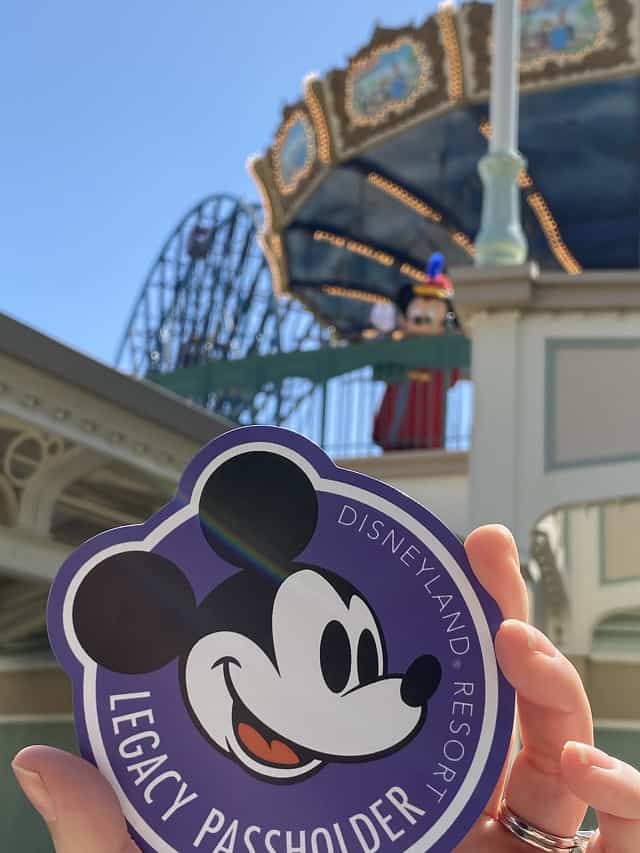 The Legacy Passholder Corner is located in Paradise Gardens. The area is located behind some shrubs, but it is very visible from the walkway.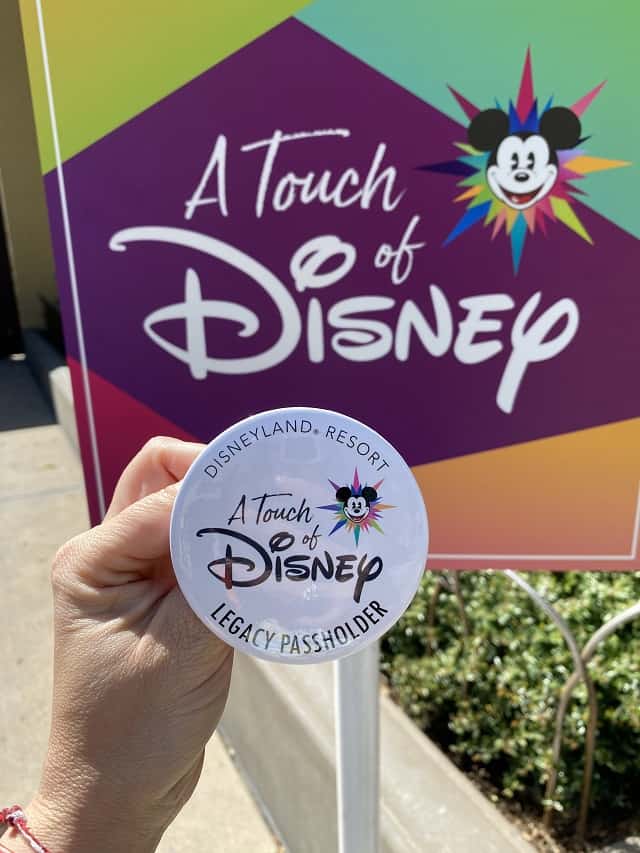 A colorful "Disney California Adventure Celebrating 20 Years" backdrop anchors the photo-op that includes Mickey, Minnie, Goofy, and Pluto.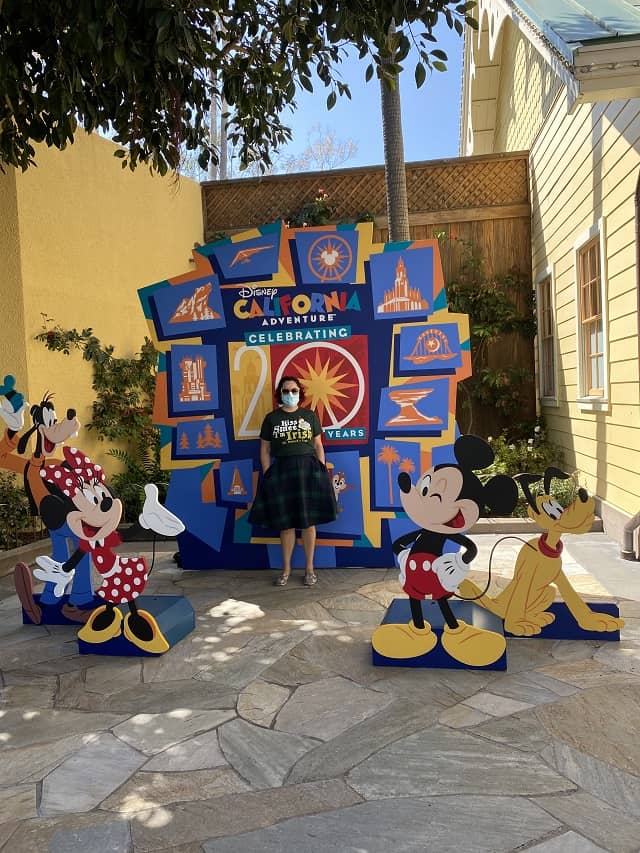 Guests must present their passport and/or their previous Annual Pass as well as photo identification. It is open from 12-6 pm each day of the event.
Was It Worth Attending?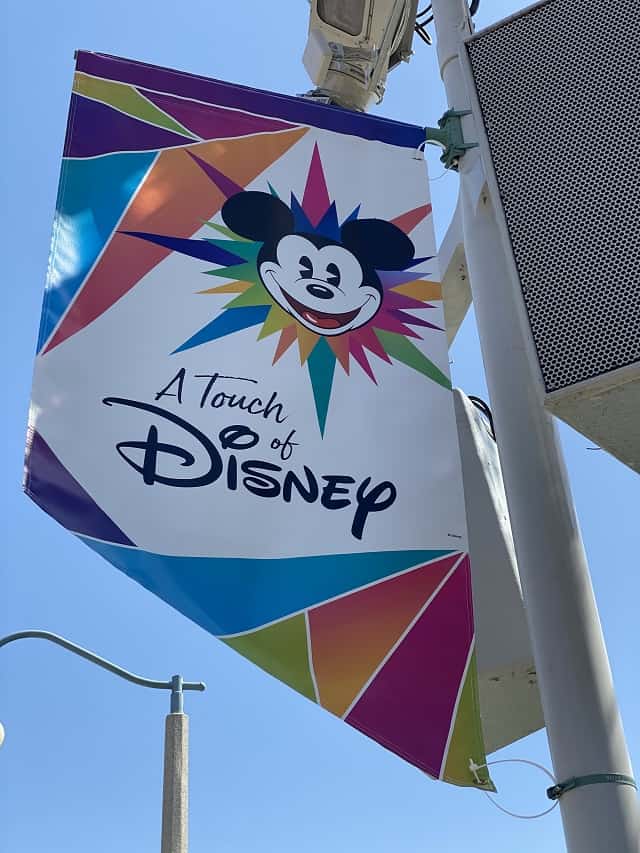 If you did not have a chance to join me on a 45 minute live stream on the Kenny the Pirate Crew page, I'd invite you to join me as I take everyone around the entire park.
I have to admit that at times I was so in the moment soaking in the park and the experience of revisiting after a full year of closure that I would stop speaking for a second before remembering that I was live!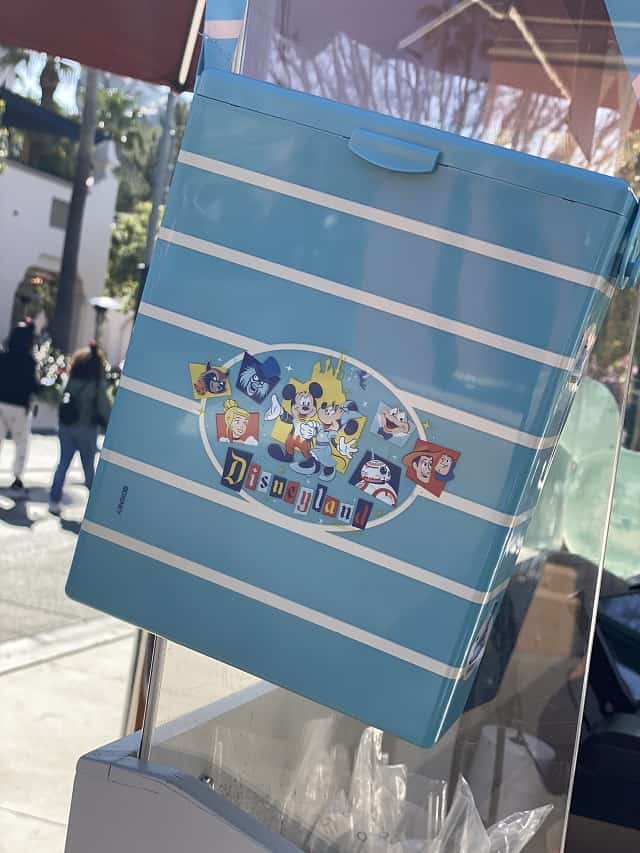 You can watch the live stream below!
I keep comparing my experience of attending the event to a day of visiting California Adventure and solely focusing on the food, the ambience, and stores while deciding not to ride any of the attractions that day.
It was a wonderful and enjoyable day.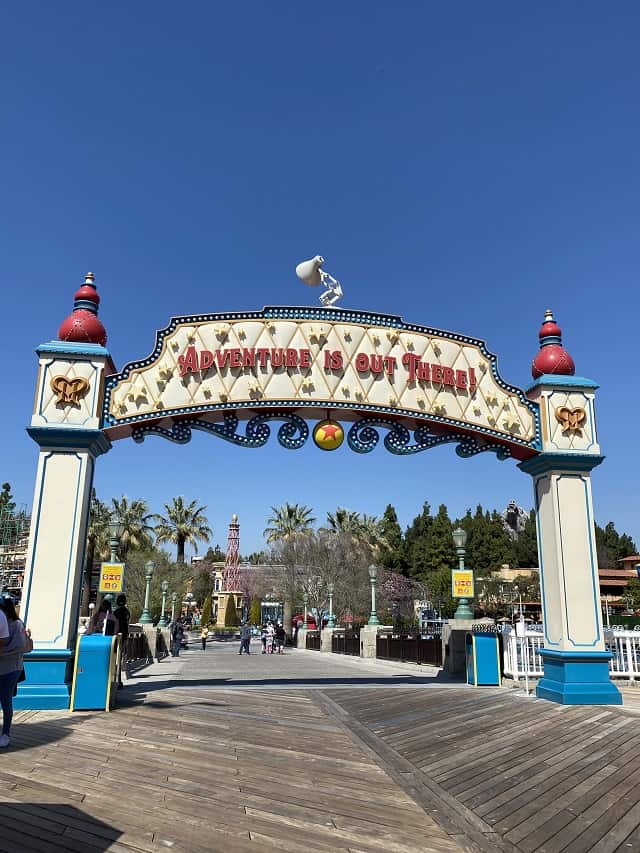 Even going around the event by myself was wonderful. While standing in line for photo ops I would take pictures for someone and then they would do the same for me!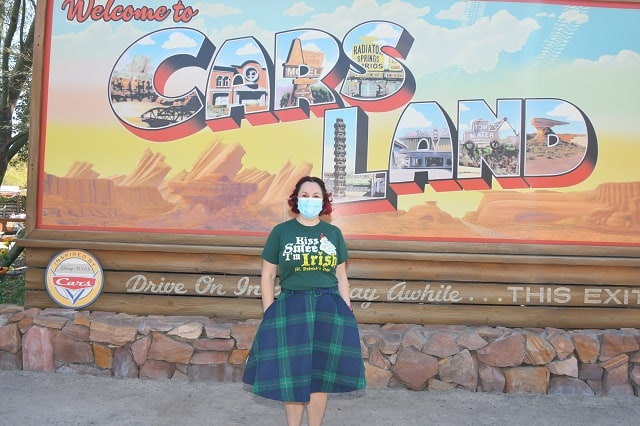 I eagerly await the reopening of the Disneyland Resort on April 30th.
I am ready to walk down Main Street USA and see a glimpse of the beautiful castle!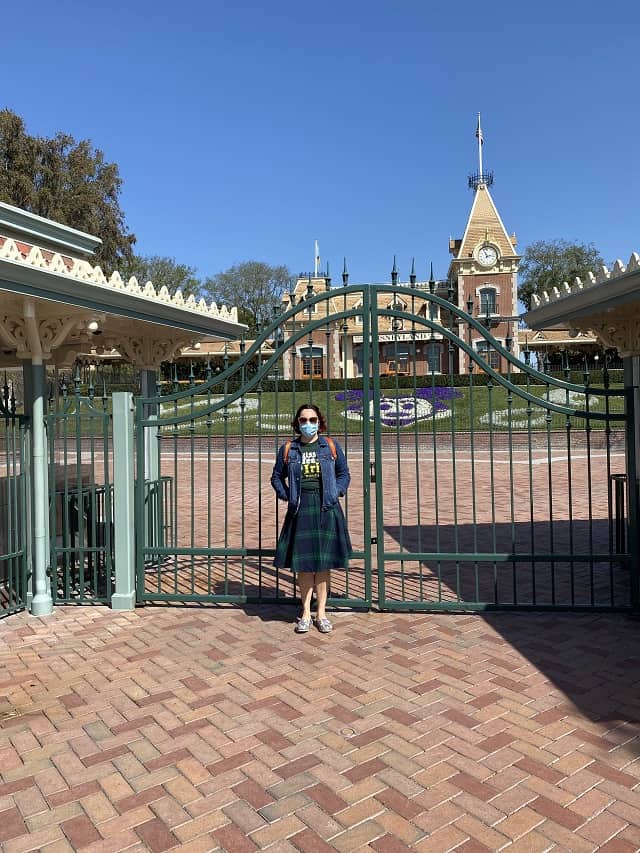 A Touch of Disney will run through April 19, 2021. Tickets for this event have sold out.
Did you enjoy my review of A Touch of Disney? Tell us about it in the comments below or on our Facebook page. Please make sure to also share them with us in our crew!