"Heigh-Ho…Heigh-Ho…" What a treat Disney guests will have when the Disneyland Resort reopens on April 30th. You'll want to make sure to cook up a gooseberry pie before riding this attraction!
Snow White's Scary Adventures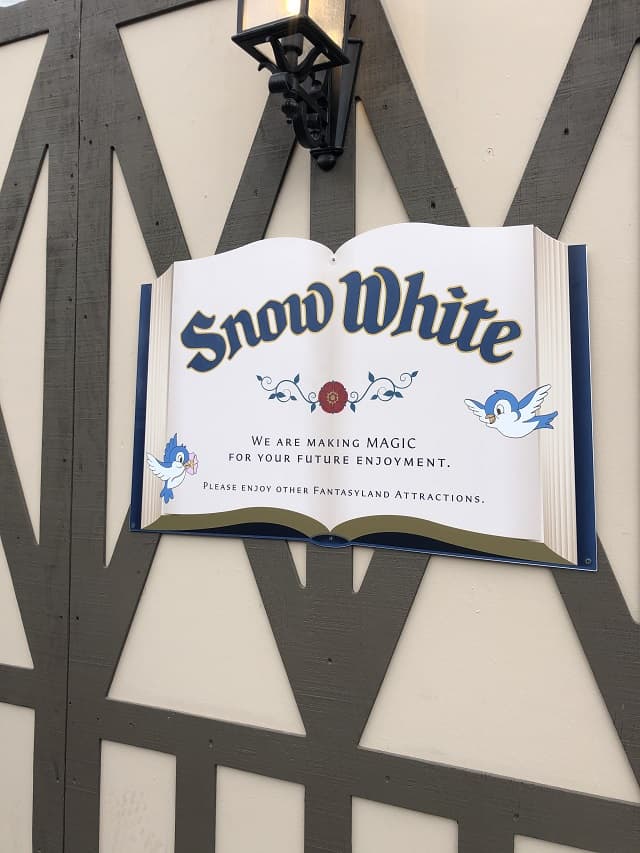 Believe it or not, but Snow White's Scary Adventure is one of very few remaining attractions that first opened with the park in July 1955.
The dark ride is based off of the animated film Snow White and the Seven Dwarfs that was released in 1937.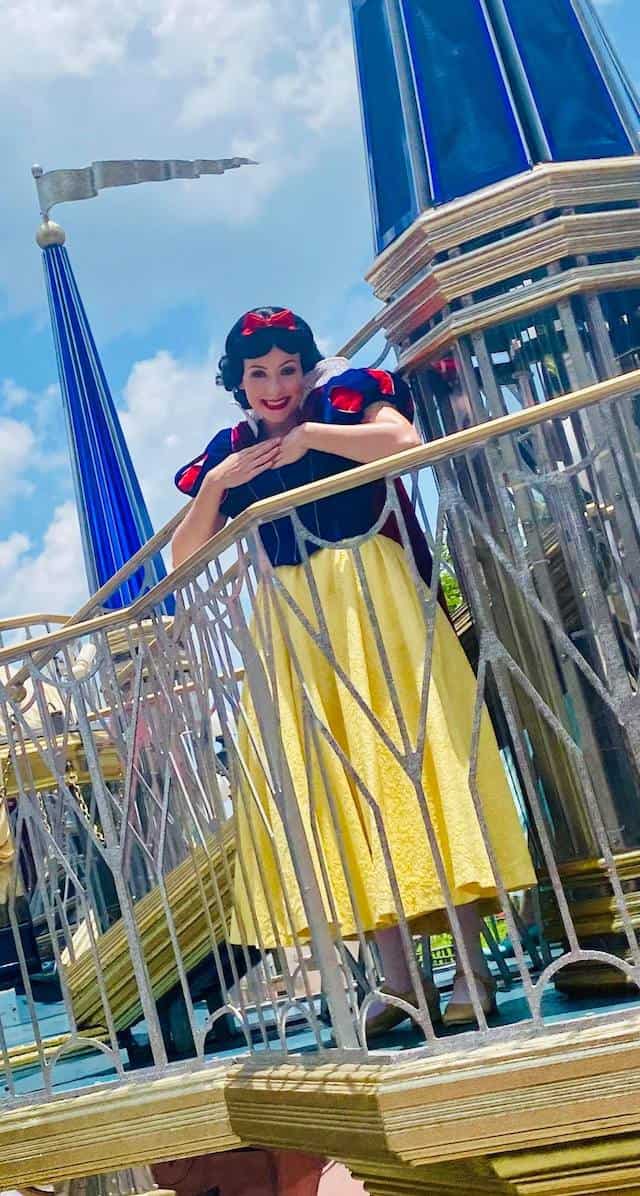 The attraction continues to be operational at Disneyland, Disneyland Paris and Tokyo Disneyland. The attraction in the Magic Kingdom closed in 2012 and was replaced with Princess Fairytale Hall.
Closing for Refurbishment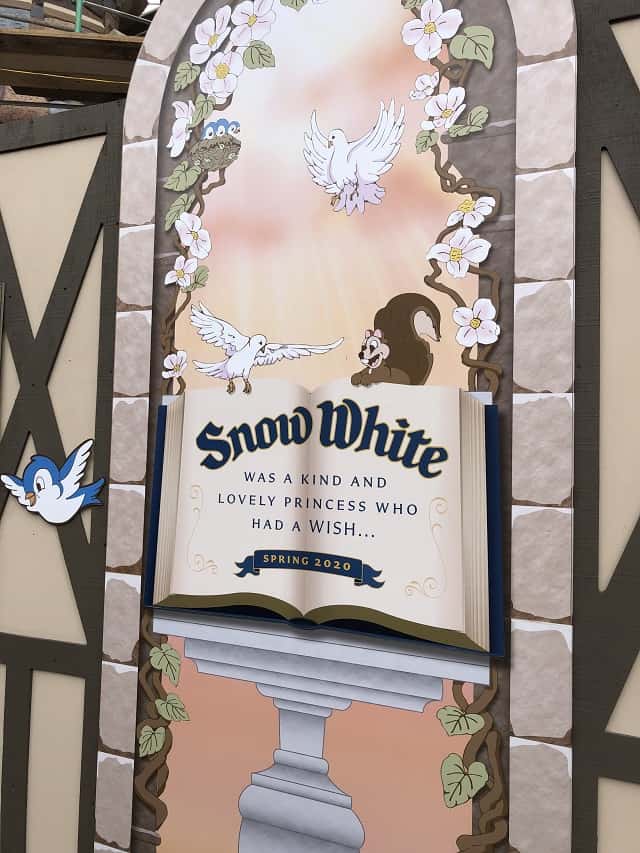 The attraction at Disneyland closed on January 7, 2020 for an extended refurbishment.
Guests were informed that new scenes and updates to the audio and visual technology would be enhanced. The exterior of the attraction would also be updated.
For the 83rd anniversary celebrating the animated film, Disney announced that they would be renaming the attraction to Snow White's Enchanted Wish.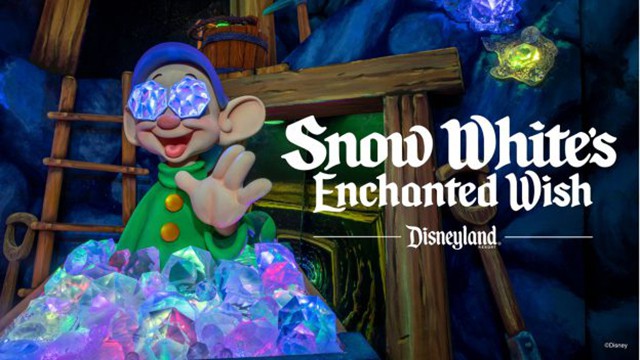 In fact, in December 2020, Disney Parks Blog shared with guests a first look of Snow White's Enchanted Wish complete with a video blog. You can read more about it here.
Opening Date Released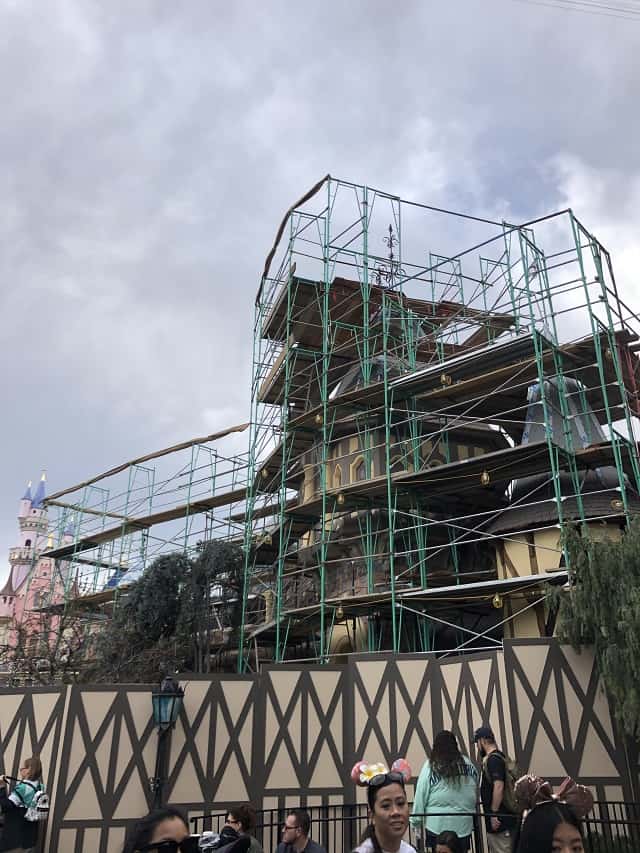 Not only was it revealed today that the Disneyland Resort will re-open to guests on April 30, 2021 it was also announced that the attraction will open on this very date as well!
I'm so excited as my last visit to Disneyland was the last week of February 2020 and I was able to take pictures of the scaffolding that they had placed in front of the attraction.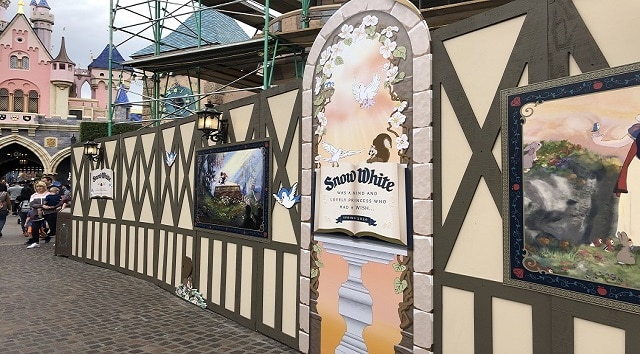 I'll be curious to see if it still is being referenced to as a dark ride because I know how many times my girls were frightened to ride the attraction!
I'm also excited to see if you will be able to see Snow White's evil witch peek out the window in the tower above the attraction every 24 seconds!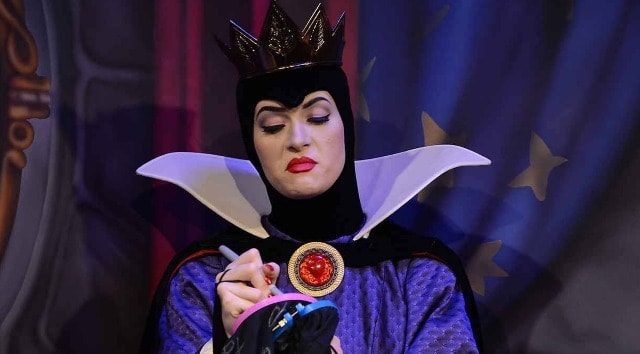 It was our tradition to watch for her as we stood in line for Peter Pan which is directly across the way.
Are you excited to hear about the opening of Snow White' Enchanted Wish? Tell us about it in the comments below or on our Facebook page. Please make sure to also share them with us in our crew!